Are you looking for a 21 year anniversary gift for your wife? Aiming to earn some brownie points?
We've got just the list for you!
In this post, I've listed Traditional, Modern, Gemstone, and Flower-related 21st wedding anniversary gifts that will make this occasion even more special. And, as a bonus, I've added a Cute Items section because not every occasion has to be marked with an expensive gesture.
So let's get to it, shall we?
Traditional 21 Year Anniversary Gift Ideas: Nickel
Nickel is the traditional symbol for 21 years of marriage. Nickel denotes emotional wellbeing, which is important in preserving your marriage's longevity. It also looks fantastic when tastefully designed.
1. Nickel-Plated Dice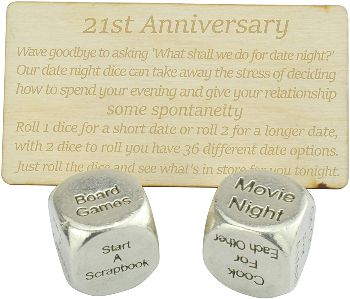 Unsure of how you're going to spend your 21st anniversary together? Let these nickel plated dice decide what you'll do together on your special day.
2. Nickel-Plated Dice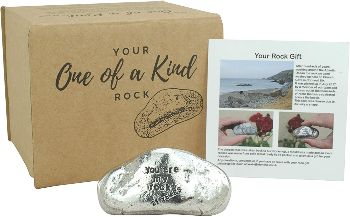 What better way to show how solid your marriage is than with this nickel-plated rock? It's cast from a real rock found on the beaches of Cornwall in England and includes a little backstory that gives it even more meaning and significance.
Modern 21 Year Anniversary Gift Ideas: Brass
At 21 years of being married, you and your wife have overcome a lot of challenges. Giving her a brass 21 year anniversary gift is a good way to symbolize that.
3. Solid Brass Bracelet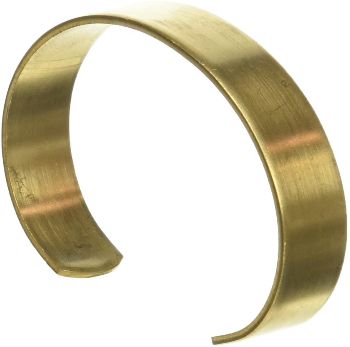 This simple brass bracelet can be worn for any occasion. Its minimalist design ensures it will never be out of place regardless of the outfit she chooses to leave the house with.
4. Brass Sundial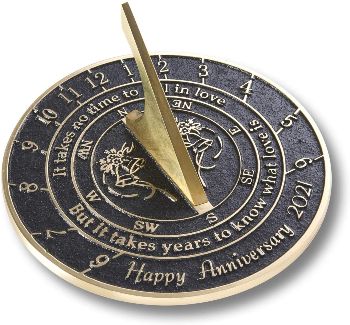 This 21 year anniversary gift is perfect for reminding you and your wife that there are more years to enjoy together and that each second spent together is precious.
5. Brass Candlestick Holders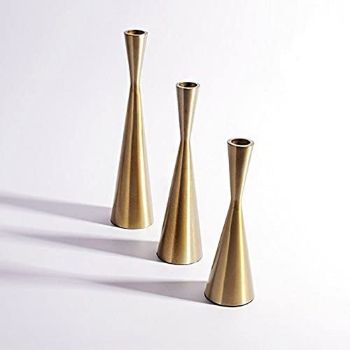 Celebrate this special anniversary with a romantic candle-lit dinner using these beautiful, minimalist brass candle holders.
6. Wood and Brass Jewelry Stand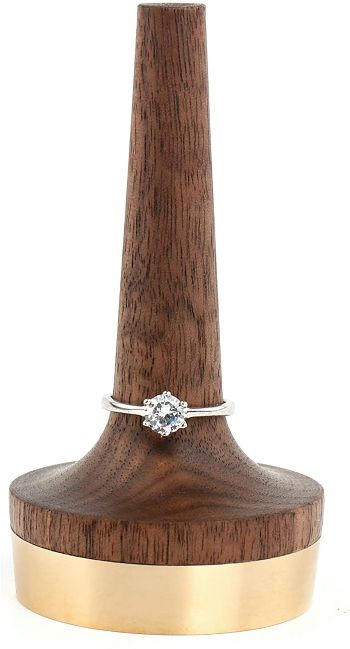 The simple design of this wood and brass jewelry stand makes it a timeless piece your wife will display on her vanity for years to come.
7. Brass Decorative Jewelry Box
This decorative brass jewelry box has perforations to allow the items inside to breathe, preventing mold and bacteria to flourish. This is a timeless piece your wife will want to show off at every opportunity.
21 Year Anniversary Gemstone Gift Ideas: Iolite
Iolite was chosen as the gemstone to represent 21 years of marital bliss due to its color. It is pleochroic, meaning it shifts colors depending on the angle you view it from.
It also helps that iolite looks so much like an iris, the flower associated with 21 year anniversaries.
8. Iolite Antique Necklace Pendant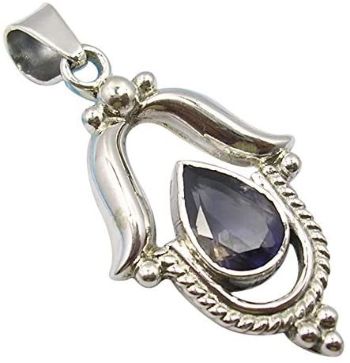 Your wife deserves something classy and elegant, and that's what you can give her with this beautiful iolite pendant.
9. Iolite Wedding Ring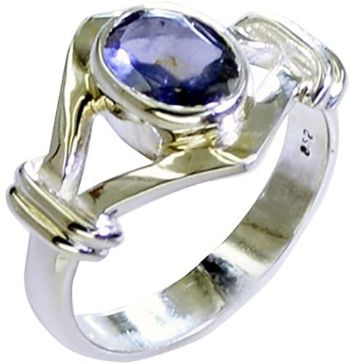 Renew your vows with this exquisite, hand-made iolite gem set in a silver ring. When she's not wearing it, she can display it on this wood and brass jewelry stand.
10. Iolite Stud Earrings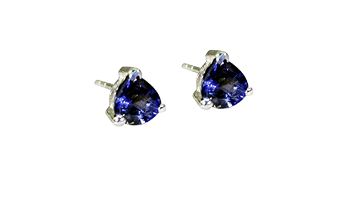 These studs are simple and elegant. She can wear these timeless earrings to match any outfit whether it's your 21st of 31st wedding anniversary.
11. Silverstar Iolite Dangling Earrings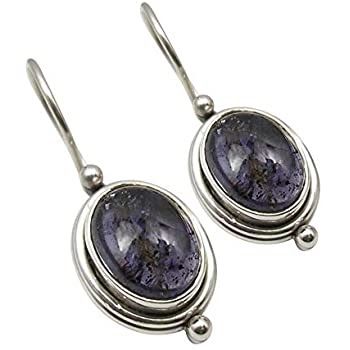 These delicate dangling earrings are sure to please your wife on your 21st anniversary. They magically come alive with color when light bounces off their reflective surface!
21 Year Anniversary Flower Gift Ideas: Iris
The flower that symbolizes 21 years of wedded bliss is the iris. Irises are perennial plants, meaning they live more than 2 years. That longevity is one of the main reasons why it was chosen to symbolize long-lasting marriages.
Give her a bouquet of irises or spring for some of these iris motif gifts instead.
Either way, check out this list before you decide which gift to go with.
12. Iris Bracelet Charm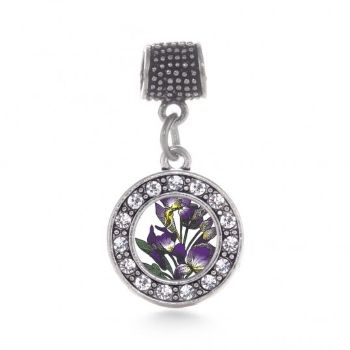 This bracelet charm is a constant reminder that two decades of love isn't enough to stop you from always having your wife on your mind. Now, every time she looks at her wrist, she'll think of you, too.
13. Iris Night Light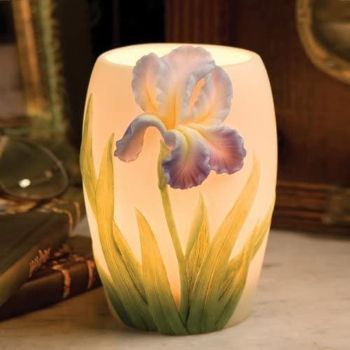 This nice gift goes beyond that special 21st anniversary date. This iris night light can be used as a symbol that there will always be hope no matter what you face together.
14. Irises Painting (Reproduction) by Vincent Van Gogh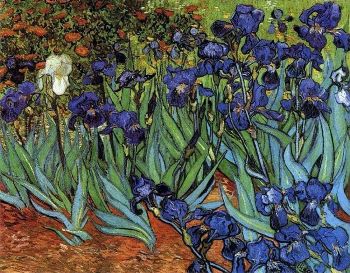 This is as close to the original as you can get. This painting has a calming effect every time you look at it. That makes it perfect as a 21 year anniversary gift to symbolize more blissful years together.
15. Karl Lagerfeld Iris Tote Bag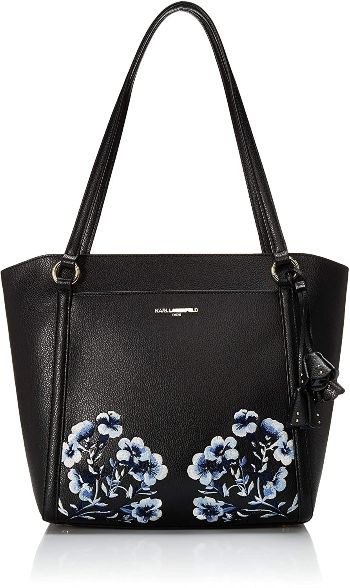 Karl Lagerfeld bags are hits with fashionistas because of their excellent build quality and elegant designs. This iris tote bag is comparable to Chanel's or Champs Elysees' top offerings.
Cute 21 Year Anniversary Gifts
If you're in the mood to give something less romantic for your 21 year anniversary gift, the following items are just for you. These items still capture the spirit of this special event.
16. Funny Statement Mugs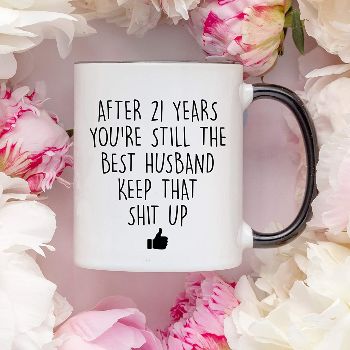 If you're pressed for time, then something as simple and useful as a funny statement mug is a nice gesture.
17. "You Have Been Loved for 21 Years" Framed Poster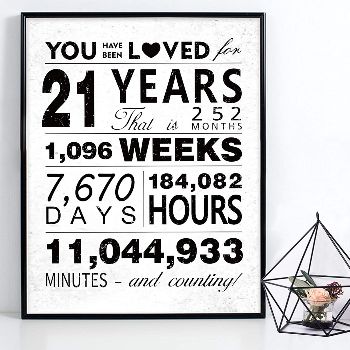 This framed poster is the clearest way to declare your love for your partner. They can hang this wherever they like and be reminded of your eternal love every day.
18. "Level 21 Complete" Shirt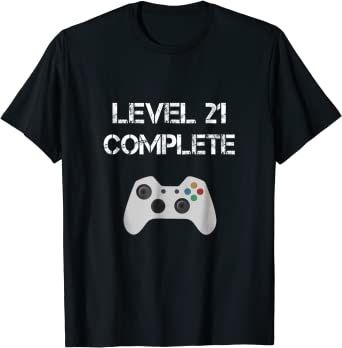 This shirt is perfect for couples who share the love of gaming. Get a matching set for you and your partner on your special day. After all, playing games is more fun when Player 1 and Player 2 work as a team.
19. 21 Wedding Anniversary Beech Block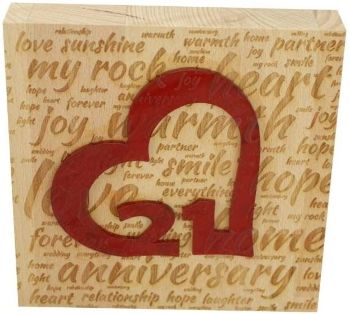 This is a simple 21 year anniversary gift you can display prominently on a shelf to remind you that the best things have yet to come.
20. "I Survived 21 Years Of Marriage" Shirt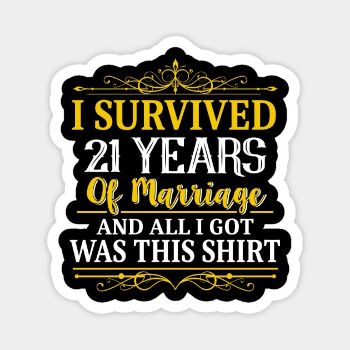 Here's a gift that can help you and your spouse tell the world just how fun your marriage is!
21. Cute Bears Anniversary Card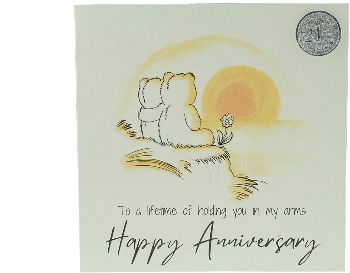 Worst case scenario, you could always just get a cute card like this one. Even the simplest gesture can be thoughtful as long as it's delivered in the proper context. This one says it all.
Happy 21st Wedding Anniversary!
Marriages aren't just measured in annual milestones. Every year is just as important as the next. This is one reason why 21st wedding anniversaries are oft-forgotten occasions.
Make your 21st anniversary as special as your 20th by giving meaningful gifts that make the event more special.
Think I missed some great 21 year anniversary gifts out there? Leave a comment below. Your ideas will help us curate better gift lists in the future.