Every year of marriage is a milestone worth celebrating. If you're looking for a 32 year anniversary gift for your spouse or a couple in your life, look no further.
While there is no traditional 32nd anniversary gift, the modern symbol for this anniversary is a car or car accessory, so now might be the time to upgrade your spouse's car or deck out their old one in new (and dare I say better?) accessories.
Whether you choose to go big with a car and follow the modern theme or not, I'm sure you'll find the perfect 32 year anniversary gift on this list.
8 Thoughtful 32 Year Anniversary Gifts for Couples
The first category on this list of 32 year anniversary gift ideas are items both you and your spouse, or a couple in your life, can both enjoy.
1. Wedding Anniversary Ceramic Ornament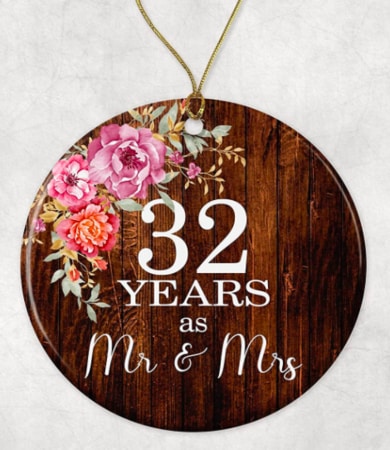 This 32nd wedding anniversary ornament is a great way to mark the occasion. Getting an ornament for every anniversary is something that can become a tradition. This ornament is made from high-quality ceramic and features the same print on both sides. 
2. Classic Tandem Cruiser Bike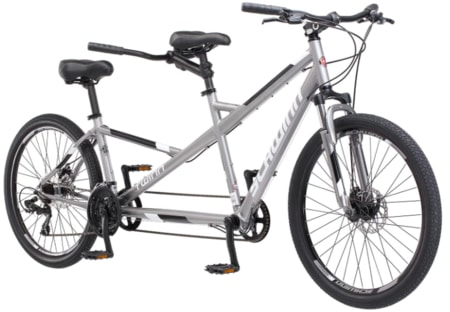 How about this tandem cruiser bike from Schwinn? It's cheaper than a car and it's a fun bonding activity for couples so they can explore together while getting some exercise.
This bike features a 7-speed shifter, alloy brakes, and classic saddles for a stylish and comfortable ride.
3. Wrinkle-Resistant Bed Linen Set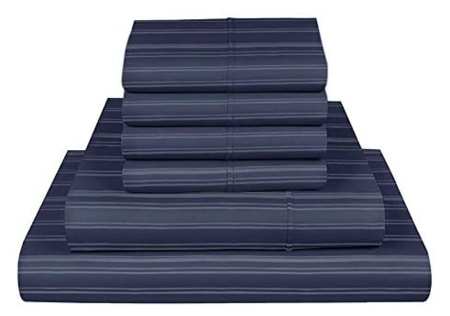 This wrinkle-resistant bed linen set from Fisher West New York is guaranteed to give them a good night's sleep thanks to its breathable, high-cotton, and polyester material that provides a softer, more comfortable finish.
The set comes with a high-pocket fitted sheet, a flat sheet, and four pillowcases. Plus, it's available in a variety of colors and sizes (twin to California King).
4. Specialty Tea Sampler
If the couple in your life enjoys tea or you're looking for a nice alternative to coffee, give them this specialty teas sampler from Taylors of Harrogate.
This box contains 48 teabags with eight different varieties of both caffeinated and decaffeinated fair trade and organic gourmet teas to start their day and help them relax at night.
5. Outdoor Side Table with Built-in Cooler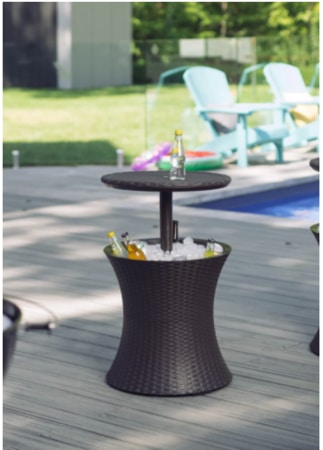 This double-duty side table is a great way to spruce up their outdoor space. It can be used as a side table, but pop the top up and they get a tall drink stand with a built-in beer or wine cooler for drinks during parties.
This 3-in-1 piece has a 7.5-gallon capacity and is made from weather-resistant resin with an elegant rattan finish that blends in easily with their existing patio furniture.
6. Vitamix Professional-Grade Blender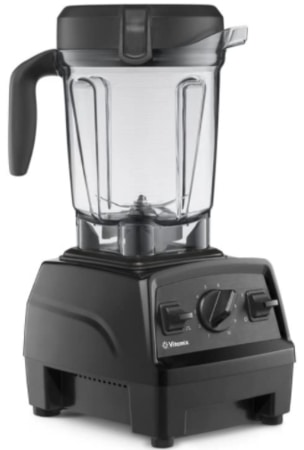 If your spouse (or you!) has been eyeing THE Vitamix blender for a while, now is the perfect time to splurge. This device can whip out smoothies, frozen desserts, soups, dressings, nut milk, grind coffee and spices, and so much more like a dream.
It features hardened stainless steel blades with 10 variable speeds and powerful motors, a 64-ounce heavy-duty container, and a spill-proof lid that's all dishwasher safe and makes clean up a breeze.
7. Cuisinart 5-in-1 Griddle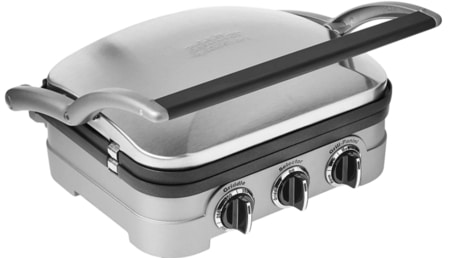 Speaking of overachieving kitchen devices, how about this 5-in-1 griddle from Cuisinart? This device works as a grill, a griddle, a panini press, or a half grill-half griddle.
It features stainless steel housing with removable and reversible non-stick plates that are dishwasher safe, and temperature control to make sure food is cooked properly. Make gourmet meals every day with less effort.
8. Handmade Bamboo Card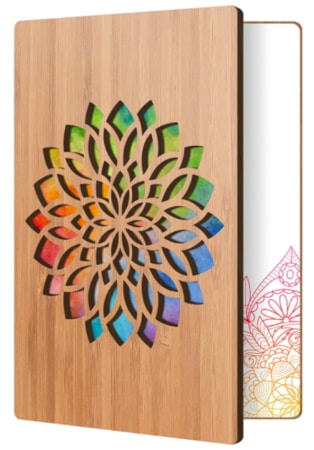 Or, if you want something simple but impactful, give them this handmade bamboo card along with a heartfelt message of love and appreciation. Receiving something like this in this day and age will be very special.
8 Heartfelt 32nd Wedding Anniversary Gifts for Her
9. "She Survived 32 Years of Marriage" Notebook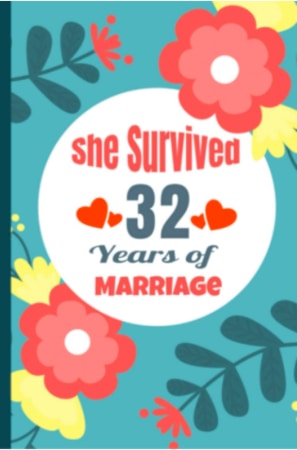 Let her know that you appreciate all 32 years of being together by including this funny notebook with her anniversary present. She can carry this everywhere and use it as a journal or to write important notes.
10. 32nd Anniversary Silver Charm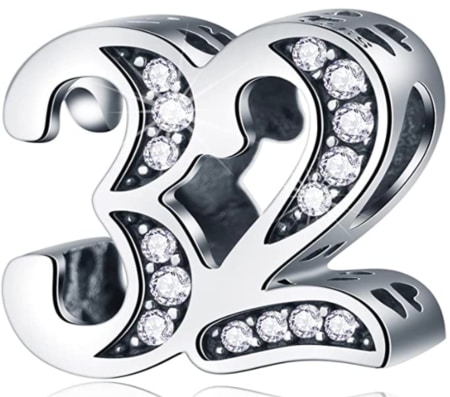 Give your spouse this number charm as a small 32 year anniversary gift. It's made from .925 sterling silver and embellished with clear quartz crystals on the front.
This charm is compatible with any necklace or bracelet from Pandora, Chamilia, Biagi, and other similar U.S. and European brands.
11. Two Peas in a Pod Pendant Necklace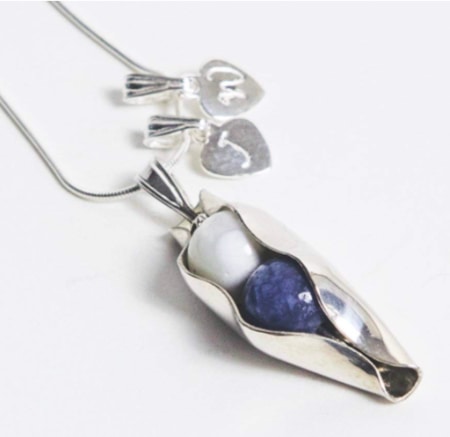 If you're looking for a unique jewelry gift for your one-of-a-kind spouse, this Two Peas in a Pod pendant necklace might be it. This handmade-to-order necklace is made from sterling silver and is customizable.
You can choose both your birthstones to be in the peapod and have the pendant engraved with your initials. Or, you can opt for two separate heart charms.
12. Lapis Lazuli Dangle Earrings
In keeping with the 32nd anniversary theme, these handmade lapis lazuli and citrine earrings from Novica is the perfect gift to add a little something to their everyday outfit.
And, because it's from Novica, you can be sure of its quality and craftsmanship. This piece is fair trade and made in India by a woman artisan.
13. Rectangular Lapis Lazuli Ring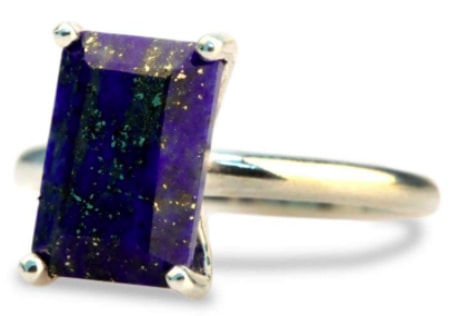 The last item in the jewelry department is this ring with a rectangular lapis lazuli crystal and a customizable band.
Choose from silver, gold, or other metals, and a free engraving option. It's a simple piece but beautiful enough to become one of her go-to pieces.
14. Portable Diffuser and Humidifier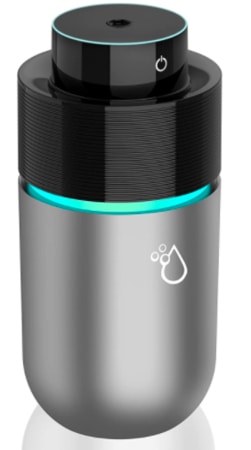 If your spouse enjoys aromatherapy and carries essential oils everywhere, give her this portable essential oil diffuser and humidifier. It's perfect for her car or her desk at work for when she needs a little pick me up or s relaxing moment.
This device plugs into any USB port and can fit in any standard-sized car cup holder. It also has an easy touch control button with seven colored LED lights for extra relaxation.
15. Hand-Carved Lapis Lazuli Bowl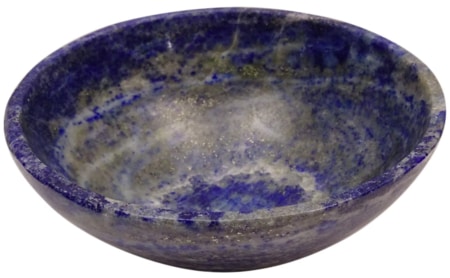 Another lapis lazuli item is this beautiful bowl they can use to hold their jewelry, small trinkets, or whatever else they choose to use it for. This bowl is hand-carved from 100% natural lapis lazuli stone and is polished to bring out its natural colors and a smooth texture.
16. Godiva Chocolate Gift Basket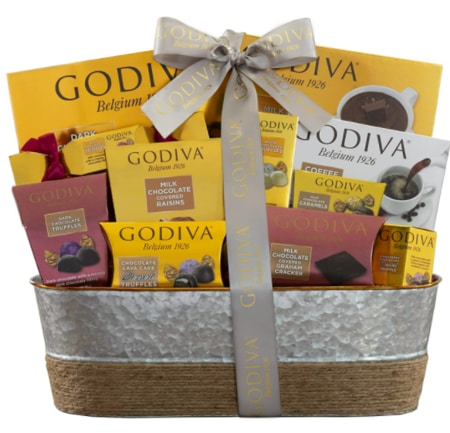 If your spouse has a sweet tooth, this ultimate gourmet chocolate gift basket from Godiva will satisfy all her chocolate cravings for a long time (or for however long this gift lasts).
It contains a wonderful selection of milk, dark, and white chocolates, truffles, and other chocolate creations from the famous Belgian chocolatier.
8 Useful 32nd Anniversary Gifts for Him
17. Lapis Lazuli Sphere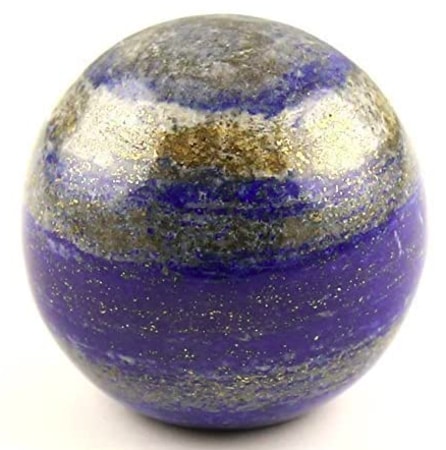 Give your partner this beautiful lapis lazuli sphere to go with the 32nd anniversary theme. Not only will this look cool on their desk at work, but this can also function as a paperweight since it's made from genuine lapis lazuli crystal.
This measures approximately 45mm and is polished to bring out the stone's natural, earth-like colors.
18. Sterling Silver Cufflinks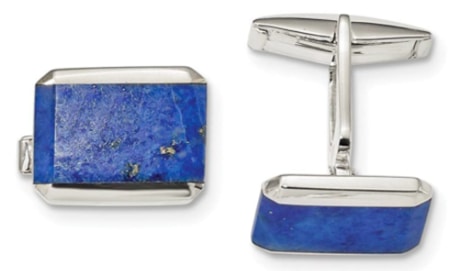 For something he can wear on formal occasions, give your partner these .925 sterling silver and lapis lazuli cufflinks. These cufflinks make for a special anniversary gift with a classic design that won't go out of style. It comes in an elegant gift box so it's ready to gift.
19. Portable Thermoelectric Mini Fridge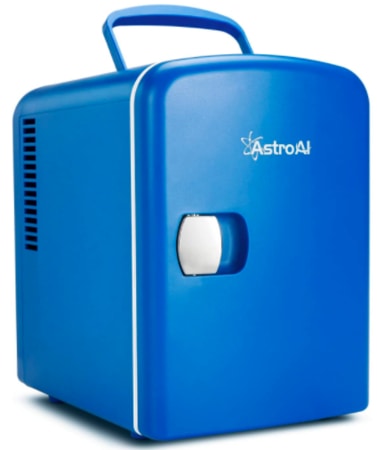 If your spouse enjoys the outdoors and loves a cold beverage, this portable mini-fridge is the perfect addition to their summer camping, fishing, or road trips.
While it looks small, this device can accommodate up to six 12-ounce cans or their favorite cold snacks and can be plugged into their car. It also comes with a removable shelf for easy organization.
20. Dashboard Camera Recorder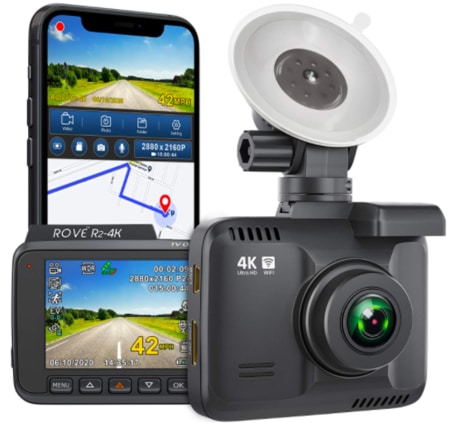 For added security on the road, give the love of your life this dashboard camera recorder with built-in GPS and Wi-Fi connectivity. This ultra HD camera has night vision technology and can record clear videos even in low light.
It features a wide-angle lens and a parking mode motion detector. All recordings can be viewed on or downloaded to any android or iOS device through the app.
21. Tile Bluetooth Tracker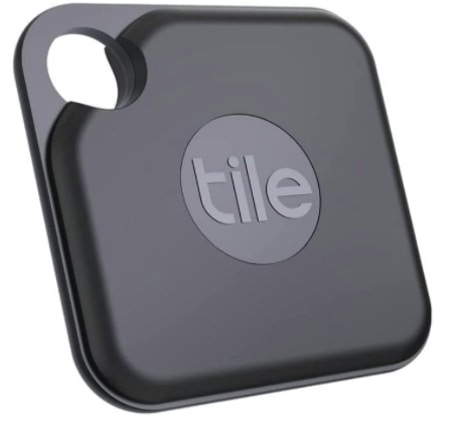 If he's always losing his keys, give him this high-performance Bluetooth Tracker from tile. They can attach this device to their keyring and download the free app for Android or iOS.
The Tile also works with Alexa, Google Assistant, Xfinity, and Siri and can also be used to locate other items like wallets, bags, and even their phone.
22. Magnetic LED Work Light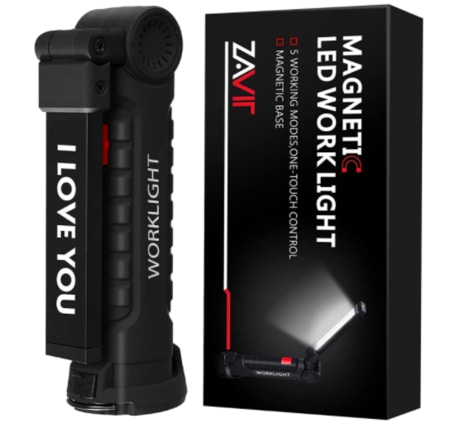 If your partner in life likes working on his car or different projects around the house, give him this rechargeable magnetic LED work light. It has five different light modes they can use in different settings and a magnetic base that sticks to any metal surface.
This light can also be used for camping, barbeques, or as a work light and can be engraved to make it the perfect anniversary gift.
23. Beer Chiller Sticks and Whiskey Stones Set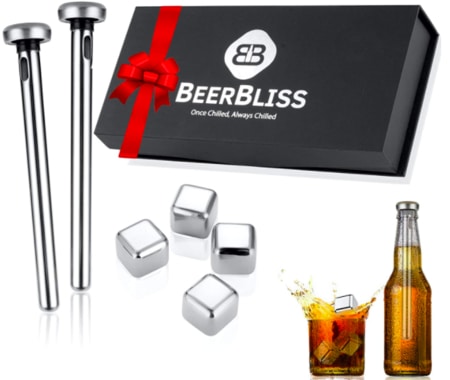 This combination beer chiller sticks and whiskey stone set will make sure his beer or his favorite drink stays cold for a long time without being diluted. All they have to do is pop these in the freezer at least 45 minutes before use, and voila! Cold and refreshing beer down to the last drop.
24. Funny Anniversary Keychain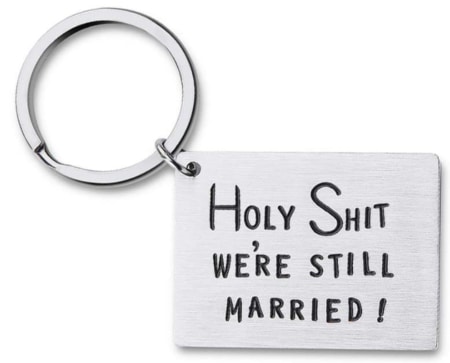 A sense of humor helps keep a marriage fresh and interesting. Give your spouse this funny keychain for a little laughter and appreciation. It's made from stainless steel so it will remain tarnish-free for a long time.
This keychain is also available in matte black and a yellow gold finish.
The Perfect 32nd Anniversary Gifts
Congratulations! I hope you and your partner find amazing ways to celebrate this important milestone.
If you're still looking for other gift ideas, check out our other gift guides: