Searching for the perfect present to commemorate the final stage of your giftee's teenage years can be challenging, especially with Gen Z's ever-changing trends.
Don't worry because I'm here to help. I've compiled 28 awesome gifts for 19 year old boys most teens will love.
7 Tech Gifts for 19 Year Old Boys
1. Gaming Laptop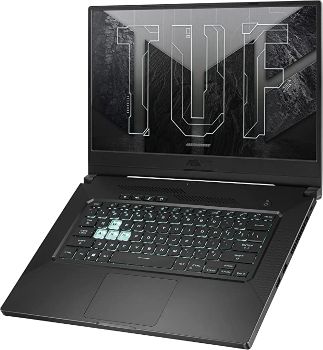 Upgrade his laptop with this awesome ASUS ultra-slim gaming laptop! It features an Intel Core i7 processor and a 15.6" full HD display that will give him the best gaming experience.
2. Nintendo Switch Lite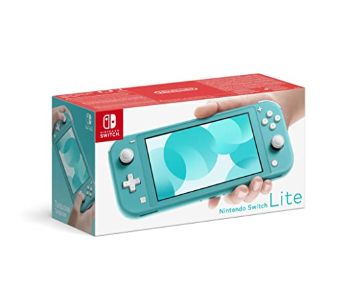 This console is perfect for gamers who are always on the go since it's compact and lightweight. He'll also save some money when buying games for this console since it's also compatible with Nintendo Switch games.
3. Gaming Headset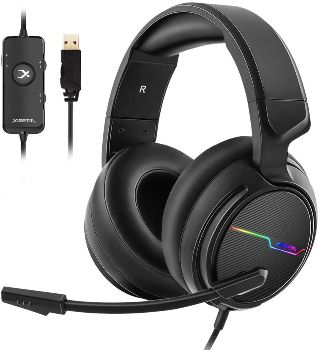 Give him this cool gaming headset that's compatible with a PC, Xbox One, PS4, and more! This headset features an excellent surround sound stereo and a noise-canceling mic.
4. USB Microphone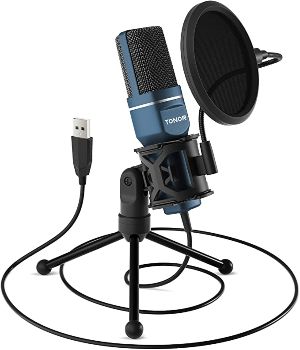 If your giftee is an aspiring video game streamer or podcaster, this USB microphone is a great tool to help make his dream come true! It's very convenient since he just needs to connect the USB data port and it will be ready to go.
Aside from podcasting and streaming, it's also useful for distance learning, chatting, and recording.
5. Retro Gameboy Phone Case Console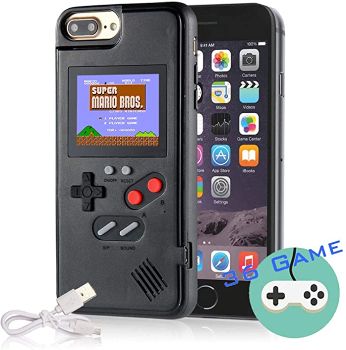 Help him relive his childhood with this awesome retro phone case that includes classic games such as Super Mario, Super Contra, and Donkey Kong.
This phone case is compatible with iPhone 6 and above.
6. 2TB External Hard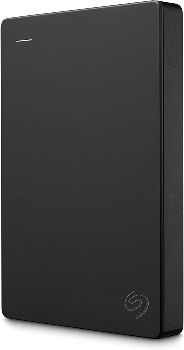 Easily backup and store important files in this 2TB Seagate portable hard drive. With this drive, he can save up to 34,000 hours of songs, 80 days worth of videos, and 620,000 photos!
7. Cleaning Gel
Help them keep their car, desk, and gadgets clean with this functional cleaning gel that removes dirt and crumbs. It's fun, easy, and practical since it requires little to no effort and will clean their stuff instantly!
5 Classic Accessory Gifts for 19 Year Old Boys
8. Vans Trainers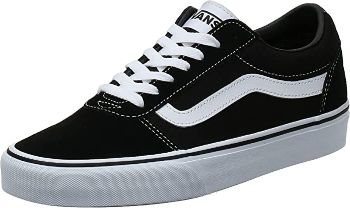 If you're looking for some sturdy sneakers that will look good with any outfit, thenVans trainers are a good choice!
These shoes are made with textile and rubber soles, so they're comfy and perfect for everyday use.
9. Adidas Cap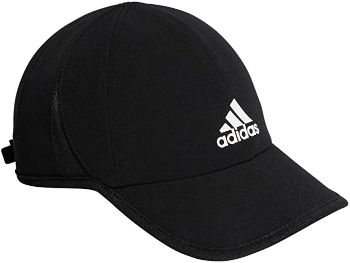 This Adidas cap will add some swag to their #OOTD. It's made with 87% polyester and 13% spandex. so it's breathable and comfortable. It also features an adjustable strap to perfectly fit his head.
10. Digital Watch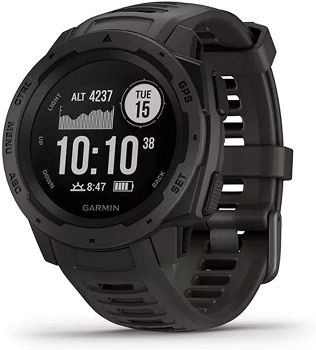 You can never go wrong with giving a watch to a man because it's useful and practical. This Garmin watch is constructed to military standards for thermal, shock, and water resistance. Plus, it won't break the bank!
11. Pullover Hoodie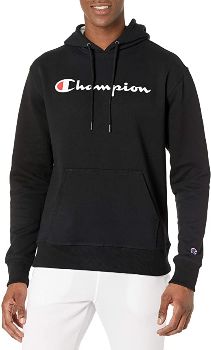 A 19 year old boy can never have too many hoodies because they're practical and comfortable to wear.
This cool Champion fleece pullover hoodie will be a great addition to his collection. Choose from 33 colors and designs.
12. "Do Not Disturb" Socks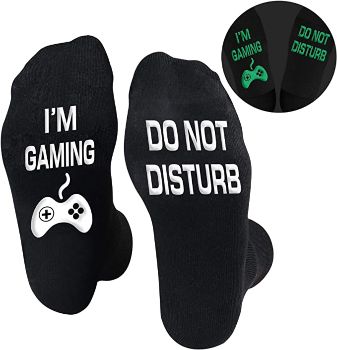 For the 19 year old boy who can't be disturbed once he's started playing his game, here are some unique and creative socks that any gamer will love! Plus, they're non-slip, eco-friendly, and feature a glow-in-the-dark effect.
5 Fun Gifts for 19 Year Old Boys
13. Spikeball Game Set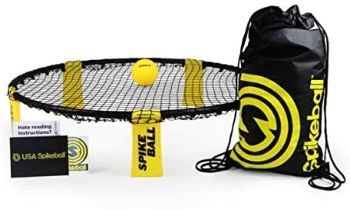 If you're looking for a new game that he can enjoy outdoors with friends and family, then this spikeball game set is highly recommended!
The game is easy to learn and can be played in any open space, so there will be no reason not to have fun outside.
14. Giggle N Go Outdoor Game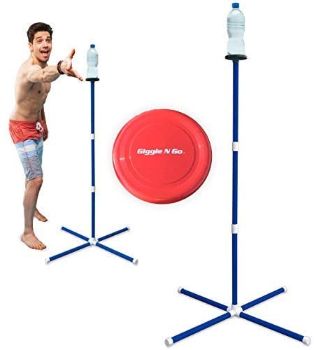 This trending game is a fantastic gift for a teenager on the cusp of adulthood. It's a fun outdoor game that will provide him and his friends with a great (and innocent) time!
The set includes a flying disk, two bottle stands, and a carrying bag.
15. Giant Yard Dice Set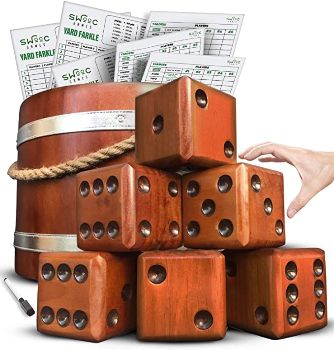 Create lasting memories with this giant yard dice set! The dice are sturdy and durable since they're weather and water-resistant, making it an enjoyable activity for all seasons.
This set includes six wooden dice, five reusable scorecards, a bucket, and markers.
16. Drone with Camera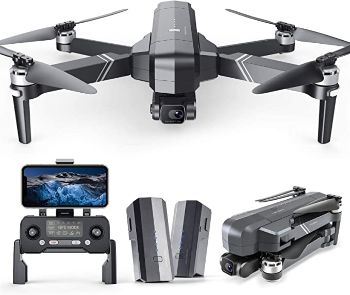 Drones are popular gifts for teenagers since they're cool and functional. With this drone, he can record professional-quality videos conveniently and easily.
It features a flight time of 56 minutes, a distance of up to 3,900 feet, and a remote control range of up to 4,900 feet!
17. Basketball Hoop for Door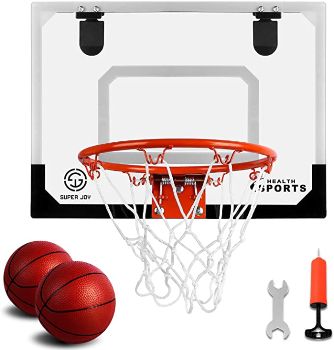 Bring the fun home with this mini over-the-door basketball hoop. With this gift, he'll be able to practice his basketball shots in the comfort of his own room.
This basketball hoop is also easy to assemble and comes with a manual and the tools needed to hang it.
5 Birthday Gifts for 19 Year Old Boys
18. Laptop Backpack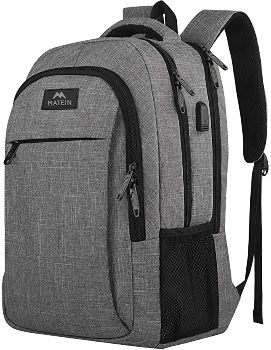 All 19 year old boys need a sturdy and trusty bag that's functional for everyday use, like this laptop backpack.
It has an anti-theft feature, USB charging port, is water-resistant, and can fit a 15.6 inch laptop. Plus, it's available in 10 cool designs and colors.
19. Wreck This Journal by Keri Smith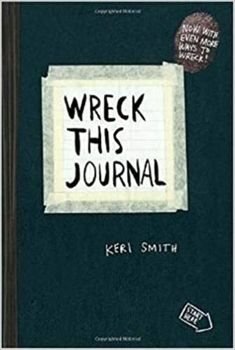 Expressing one's thoughts and feelings can be difficult, especially for 19 year old boys. A journal is a great option for letting out emotions in a healthy way.
This unconventional journal is perfect for a 19 year old boy since aside from writing, he's also free to paint, destroy, and even wreck it!
20. LED Bedside Bluetooth Lamp and Speaker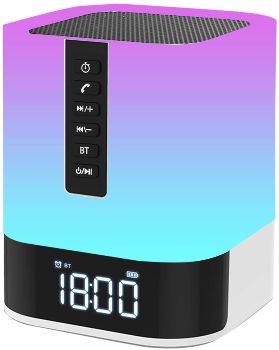 Light up their bedside table with this cool lamp! This all-in-one lamp also functions as a clock and Bluetooth speaker. Plus, the color-changing lights pulse according to the music's rhythm.
21. The Mug With a Hoop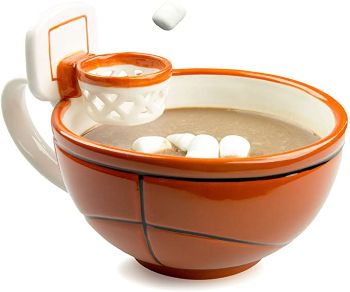 Is your giftee a sports enthusiast? This mug will allow him to play basketball using marshmallows, crackers, and more! Check out these baseball and hockey themed mugs as well.
22. The Manual to Manhood by Jonathan Catherman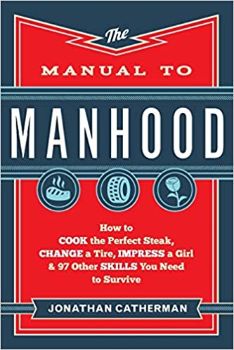 As he enters the last year of being a teenager, it's important to prepare him for adulthood. This book will teach him valuable life skills such as how to manage money, write a resume, change a tire, and more!
5 Gag Gifts for 19 Year Old Boys
23. "I Flexed and the Sleeves Fell Off" Tank Top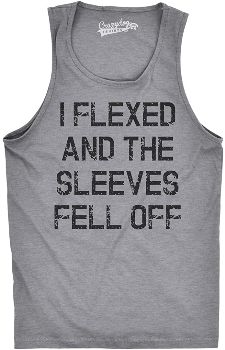 If the 19 year old in your life is a gym rat who can't go a day without working out, then this tank top will be a great gift!
It comes in eight colors and is made from a polyester and cotton blend that's great for working out.
24. Pizza Blanket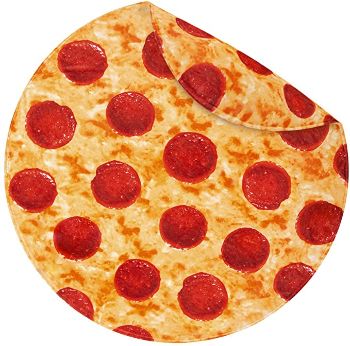 With this blanket, your giftee will never run out of pizza! Plus, it will give them the right amount of warmth since it's not too thin or thick.
There are also waffle and burrito blankets available!
25. Meme Sticker Pack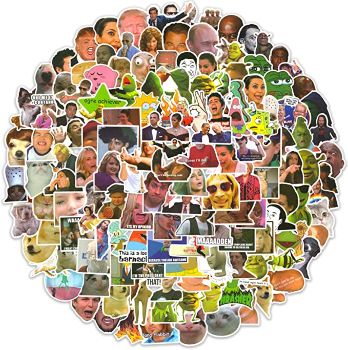 For the 19 year old guy who's obsessed with sharing and making memes, this sticker pack will be a huge hit!
Interested in more meme gift ideas? Check out this awesome list!
26. Desktop Boxing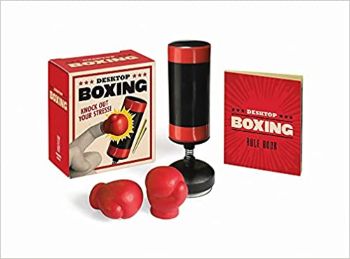 Turn their space into something more entertaining and enjoyable with this unique desktop boxing kit. Aside from being a cool desk accessory, it's also a great stress reliever.
The set includes a mini punching bag, two tiny gloves, and a mini rule book.
27. President Predicto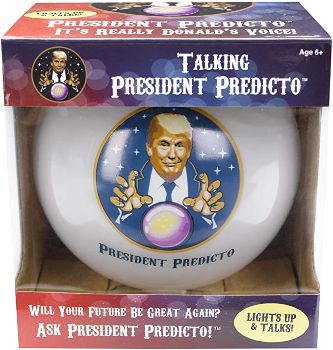 This gift will guide him in making tough decisions with the help of none other than former president Donald Trump!
With a swipe of a hand, this fortune teller ball will show the future. It contains 25 different lines such as "Yes, absolutely", "Don't worry about it", and "I don't think so."
Wrapping Up the Greatest Gifts for 19 Year Old Boys
Turning 19 is a huge milestone in a boy's life since it represents entering the next stage of life: adulthood. But before this major change, it's important to celebrate his last birthday as a teenager. Giving these gifts to a 19 year old boy will make his last teenage year extra special.
What's the best present you received on your 19th birthday? Share it in the comments!
Is your giftee also a soccer fan? Check out these awesome gift ideas for soccer players and fans!