Seeing your recipient feeling under the weather can be difficult—especially if you've always seen him as an invincible force. The once energetic, tireless, and powerful man you know now looks vulnerable due to his sickness. Cheer him up with these get well gifts for men.
Let him know that he's loved during this trying time.
Although these gifts will not completely take away his pain, they will make him feel appreciated and cared for.
Read on to get gift inspirations that will push him for a speedy recovery.
13 Get Well Gifts for Men
1. Funny Coffee Mug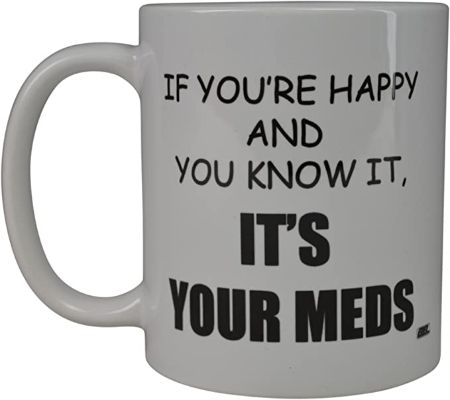 Life throws us a lot of challenges and it's up to us to turn them into a positive or learning experience. What's the silver lining in getting sick you might ask. It shows that we're alive and still kicking.
This mug will remind him not to take life too seriously and to laugh the pain out (with and without the meds).
2. Lavender Soy Candle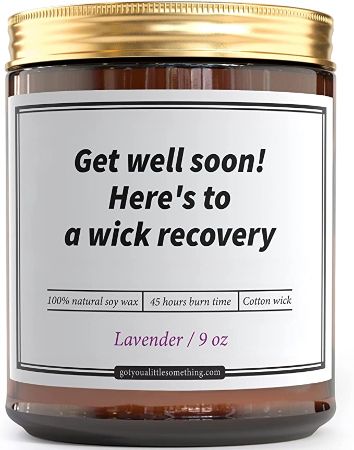 Make his room smell like a field of lavender with this soy candle. I'm sure that he's tired of the antiseptics and alcohol smell of the hospital.
It will also relax him and give him the rest that he needs to recover.
3. I Was Fighting A Bear T-Shirt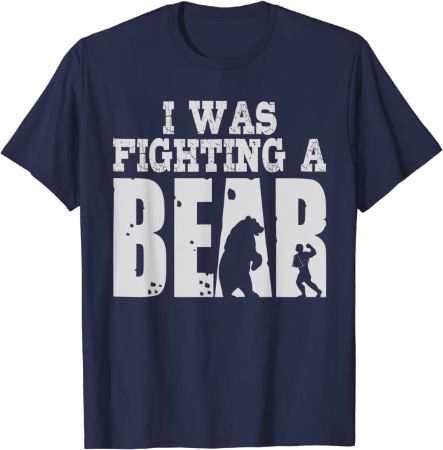 The people would never know whether the mishap happened while he was fighting a bear or while he was eating his tacos.
His bravery and resilience regardless of the cause are remarkable. Make him feel good and invincible even with his injury by giving him this epic shirt.
4. Woven Throw Blanket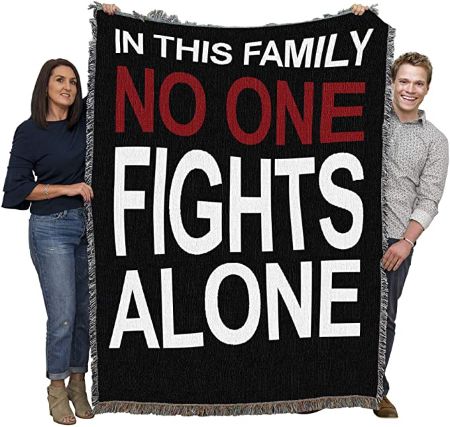 Let him know that you've got his back no matter what with this throw blanket. It will lift his spirits knowing that he's not fighting alone.
This gift is multifunction as well since it can be used as a blanket, bed topper, or wall tapestry.
5. Large Reusable Ice Pack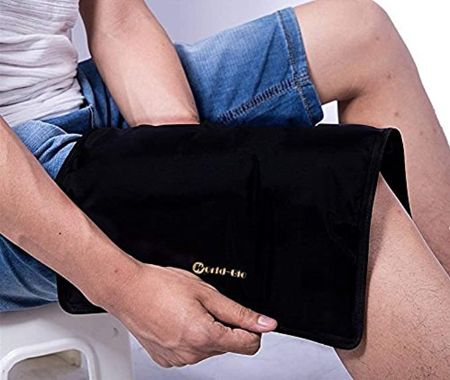 This large ice pack is perfect for back, hip, or leg injuries. It will cover the whole area and will soothe the pain in an instant.
Plus, it's eco-friendly and flexible. He'll be able to use this for a long time and it's bendable even if the pack is frozen.
6. Tea Forte Winter Collection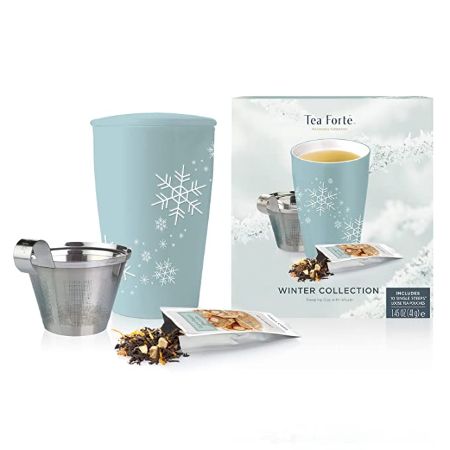 Tea is always a great drink choice especially if the doctors advised him to have a healthier diet. The soothing taste and aroma produced from this tea set will make him want to drink tea all the time.
This limited edition starter set includes a ceramic cup with infuser and 10 tea pouches.
7. Stress Relief Gag Gift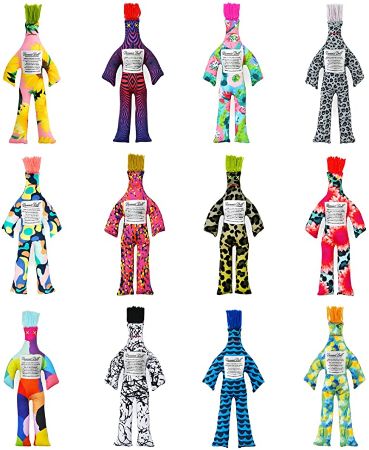 Being sick means always staying in bed to recuperate. He won't get bored and lonely if you give him this Dammit Doll.
Brownie points for the epic designs available and for being an effective stress reliever.
8. Glass Comfort Stones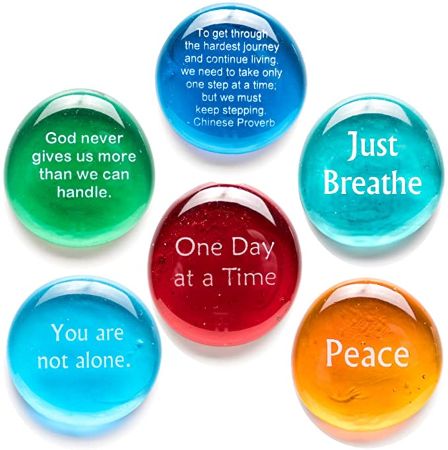 Be at peace knowing that their body is slowly recovering from the trauma. The process may be long and stressful but it will all be worth it in the end.
Breathe and say these mantras for a quick recovery. Each pack comes with six deluxe stones that have unique quotes.
9. Orthopedic Bed Wedge Pillow Set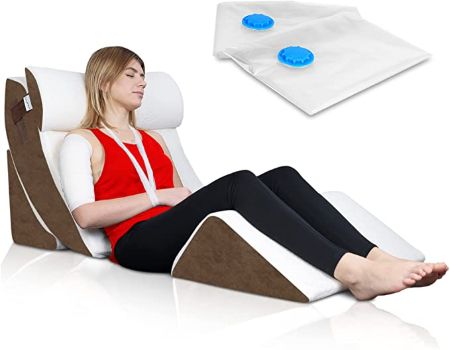 I know recovery time is not equal to vacation time. But that doesn't mean your recipient shouldn't be able to relax and practice self-care.
This orthopedic bed will be useful in his post-surgery recovery. Not only that but it also helps in preventing acid reflux, too.
10. Funny Get Well Card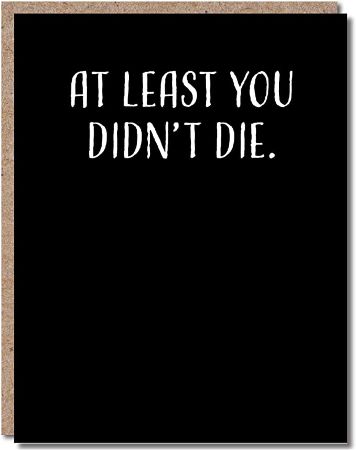 Even if his back, shoulder, and feet hurt there's still one thing to be grateful for. At least he didn't die.
Celebrate this second chance in life through this funny get well card. Write down words of wisdom and caution that will make him be careful with his adventures next time.
11. Large Get Well Soon Card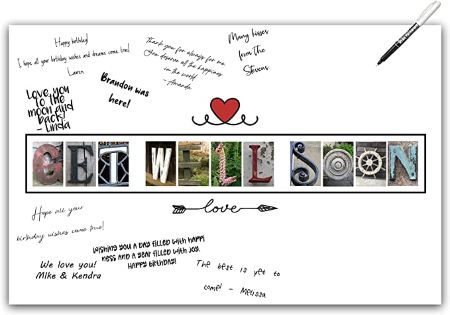 His contributions to the workforce are priceless since he's not only a dedicated employee but a great friend as well. Let him know how much you all miss him in the office through this get well soon card.
Write down some funny anecdotes and inspiring quotes that will cheer him up and lead him to a fast recovery.
12. Amazon.com Gift Card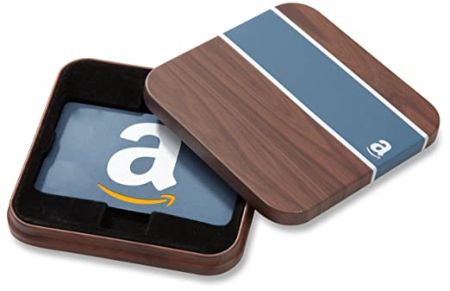 Do you think he's the kind of man who has everything? Why not let him choose what item on Amazon he'll like through this gift card?
It will give him the freedom to choose the gift that he'll love and choose.  Another thing that's great about gift cards is that it caters to all budgets. It can be loaded with $25 or as much as $500.
13. Get Well Soon Plush Bear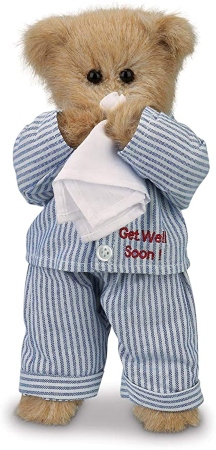 Your man needs all the love and support in this difficult time. This plush bear will keep him company even if you can't be there for him 24/7.
This teddy bear is from the award-winning Bearington Collection so you can be sure that it's high-quality and realistically detailed as well.
9 Post Surgery Gifts for Him
14. "I Survived Surgery" Shirt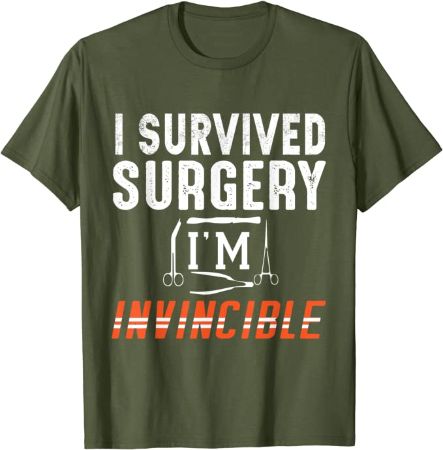 If he can surpass surgery, then he can do absolutely anything he sets his mind and heart into!
Surviving surgery is a huge achievement. Commemorate the day he finally beat his sickness or the day he fully recovered by giving him this shirt.
15. "Recovery Mode On" Shirt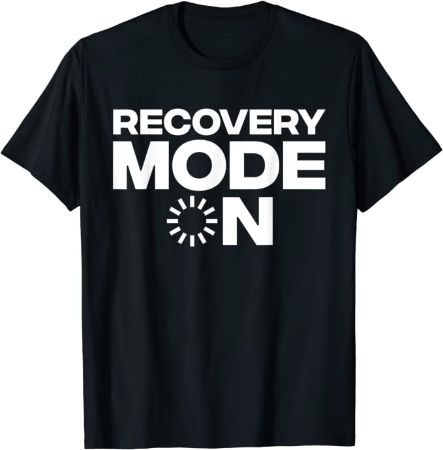 Now that the hard part is done, it's time to relax and let time heal all of his wounds.
Drone out all the negativity and stress of life by wearing this shirt. People won't bother him and just let him be whenever he's sporting this comfy shirt.
16. Cozy Cup Pillow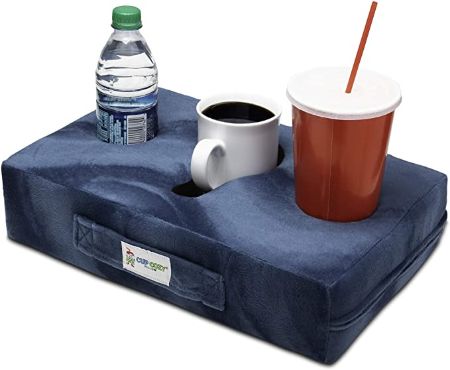 Medicine? Check! Water? Check and check!
Avoid water and food spills in his bed with the help of this cozy cup pillow. Using this will give him peace of mind while watching his favorite series knowing that all of his drinks are secured.
17. Funny Sloth Coffee Mug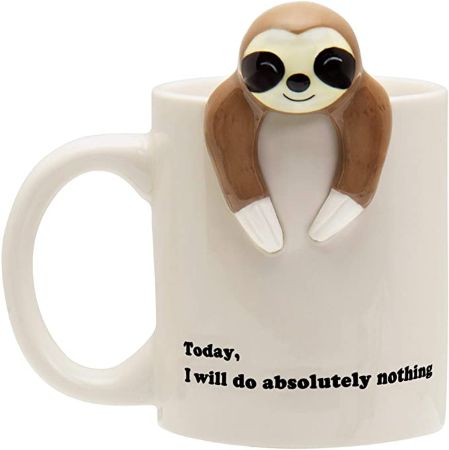 Post-surgery is the perfect time to do absolutely nothing. And the best thing about it? People won't judge him for it!
Take this 3D mug to his room for the best recovery period he'll ever have. It also comes in a "Don't hurry, be happy" design.
18. Portion Control Container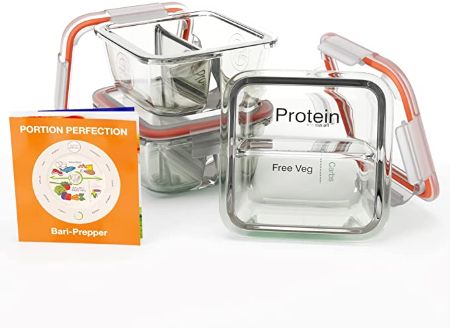 Make it easier for him to follow his doctor's meal instructions with this borosilicate glass container.
Measuring proportions have been proven to aid in weight loss and post-surgery recovery. This container is designed by a professional dietician so it's sure to be effective.
19. Cotton Socks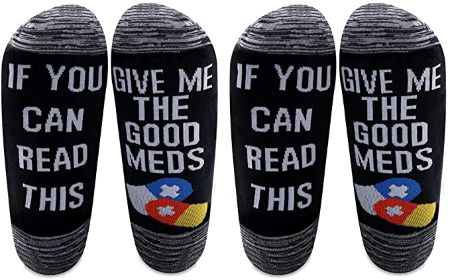 Keep him cozy and warm with these cotton socks. These socks can fit sizes four up to 13 so you don't have to worry if you don't know his size.
Plus, it's a great reminder for him to take his medications on time.
20. Hip And Knee Replacement Kit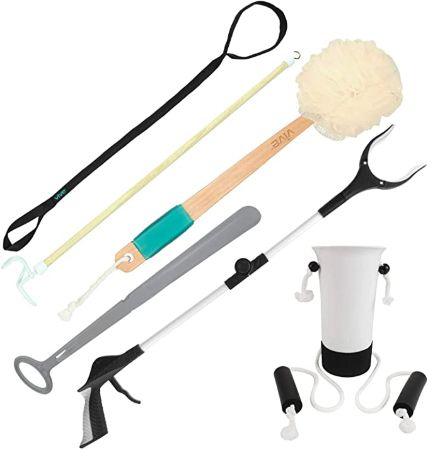 This all-in-one recovery set will give him everything he needs for a quick rehabilitation (even the ones he didn't know he needed!)
The set includes tools that will make daily tasks easier such as a grabber, shoehorn, sock assist, and more.
21. Infinity Fidget Cube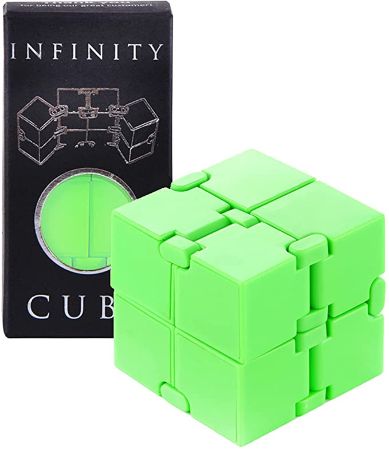 His mind will remain active while his body recuperates with this infinity fidget cube. Challenge his mental skills as he tries to solve this complicated puzzle.
Get more gift inspiration with these gifts for puzzle lovers.
22. Cheeky Get Well Soon Card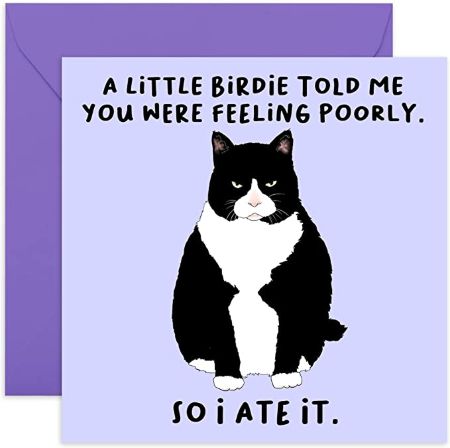 Does your recipient consider himself a proud fur parent? Then this get well soon card will be a hit!
Remind him that their beloved pet is cheering them on even if they're not there physically in the hospital. That will motivate them to get better ASAP.
Get Well Gifts for Men That He'll Love
As they say, it's the little things that matter. No matter how simple or grand your gift choice may be, the mere fact that you remembered him and wished him well will lift his spirits. These get well gifts for men are handpicked to ensure a phenomenal present that he'll never forget.
More gift ideas can be found here: