It's time to party!!! These gifts for margarita lovers will make even the most ordinary days extra special. The list has awesome items that will be enjoyed by the most devout margarita fans because they're useful and practical.
Read on to see cool artwork, appliances, and gag gifts that your recipient will love.
9 Margarita Themed Gifts
Margarita will make the room livelier and happier, just like this retro art print.
Display it in their homes to let all of their guests know that they have great taste in art and drinks. This will also look good in their mini-bars or kitchen.
2. "Happy Hour Margarita" Scented Candle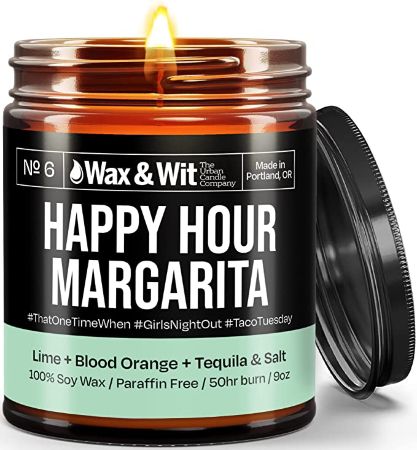 For times when they can't drink margaritas, this scented candle will be the next best option. The smell of this will remind them of why margarita is the best drink ever.
Bring this happy hour margarita candle to a housewarming party or to show your appreciation to your margarita lovin' hostess. The candle smells like a combination of lime, tequila, and salt that will leave their space smelling awesome.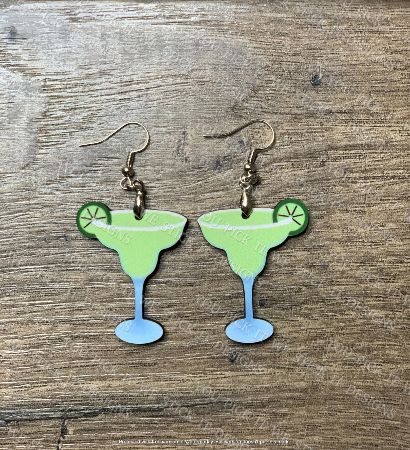 You've seen margarita-inspired artwork, clothes, and now jewelry? These adorable margarita glass earrings will be a fantastic choice for your recipient.
She'll receive tons of compliments from both margarita and non margarita-loving friends during girls' night out while wearing these. The earrings will be nice pieces to add to her ever-growing margarita collection.
4. Margarita-Themed Novelty Socks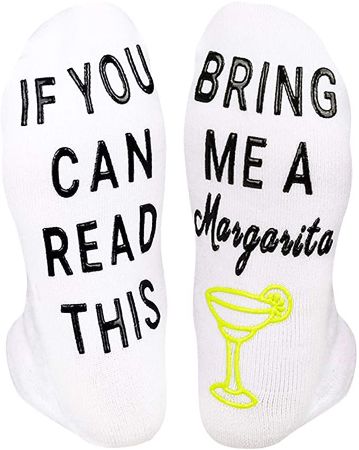 Margarita fans will find this pair of socks super relatable. After all, who's not constantly thinking and craving the refreshing taste of margarita constantly?
They're also perfect for nights when they want to chill out and do their self care routine.
5. Margarita Citron Shea Sugar Scrub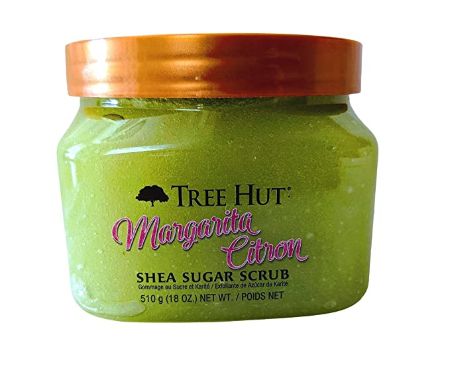 Here's an awesome gift for margarita lovers who loves everything and anything margarita-themed. True lovers of the drink will be psyched to smell like their favorite cocktail that's made possible by this shea sugar scrub.
They will not only smell great but have smooth and soft skin, too. A win-win for all!
6. Novelty Margarita Kitchen Towel Set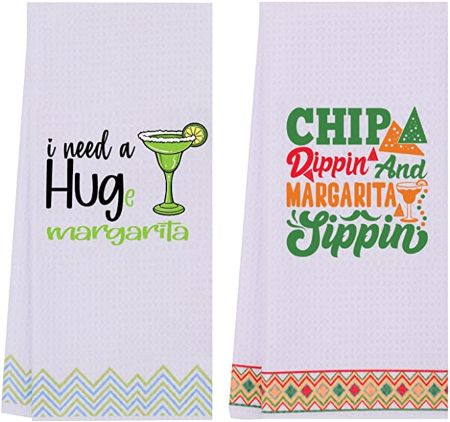 Hugs are great but a huge margarita will do wonders.
Your recipient will appreciate how funny and functional this gift set is. It will go well with their margarita-themed pool and outdoor parties.
7. Margarita Canvas Tote Bag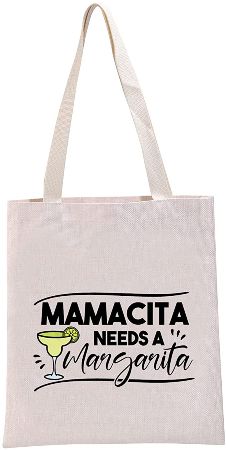 Nobody said life's going to be an easy ride so there's no shame in admitting we need a glass (or two) of margarita to help us get through the day.
Give this to your mother, sister, or best friend who also makes life more tolerable for you. They'll remember the fun nights you had with a margarita in hand whenever they use this canvas tote bag.
8. "This Should Be A Margarita" Mug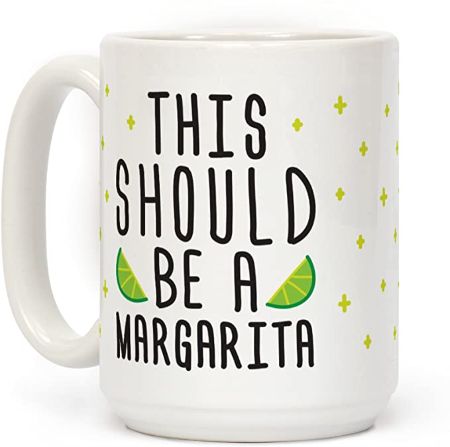 And we totally agree! Life will be so much more enjoyable if only we can drink a margarita in the morning, afternoon, and evening.
Using this mug will motivate them to get up and work their morning routines knowing that the evenings will be lighter thanks to a margarita.
9. "Emergency Margarita" Racerback Tank Top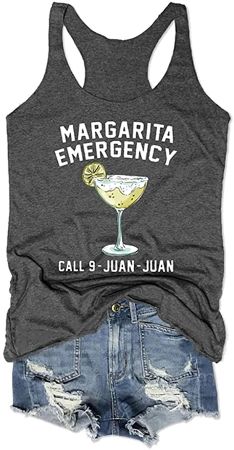 Feeling down, lonely, or stressed? It's time to call nine-Juan-Juan for an emergency dose of margarita!
This racerback tank top features high-quality craftsmanship so the print will last for many years. It will become their new favorite comfort shirt.
10 Gifts for Margarita Lovers
10. Stemless Insulated Margarita Glass Set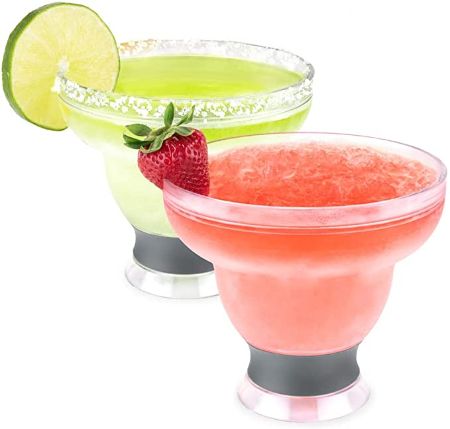 We all have our favorites when it comes to how we take our cocktails. Some like it classic, on the rocks, or frozen.
These Host stemless glasses will be perfect for those who prefer to drink the latter. It features insulated plastic walls with cooling gel that will keep their drinks frozen and frosty for hours on end.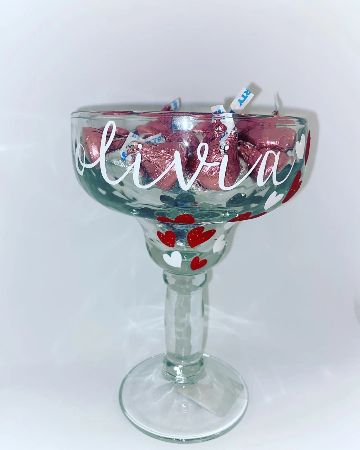 Give them this personalized margarita glass with their name on it to make them feel loved on their special day.
You can also opt for a different print or design that reminds you of your recipient to make them feel that the glass is specially made just for them. It will also be an ideal gift for your SO on Valentine's Day or for your sister for the holidays.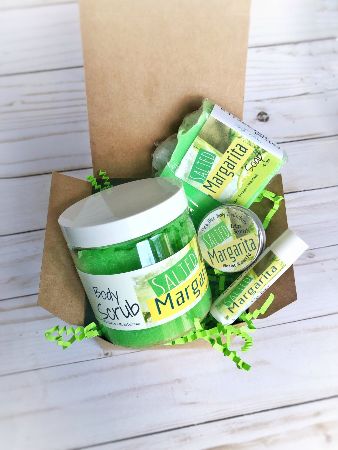 Make their dream come true of having a margarita self care gift box with this set.
It comes with a body scrub, soap, lip balm, and lip scrub that has a fresh lime fragrance with notes of orange and sea salt (just the way they like it!)
13. Margarita Shower Machine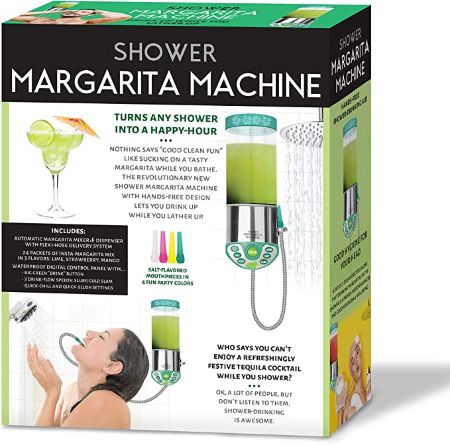 All margarita lovers need this shower machine. It isn't a want, it's a need.
Kidding aside, this shower machine will be a hilarious present for your recipient. You'll win the award for the best gag gift of the year once you give them this gift.
14. Bartender Travel Kit Bag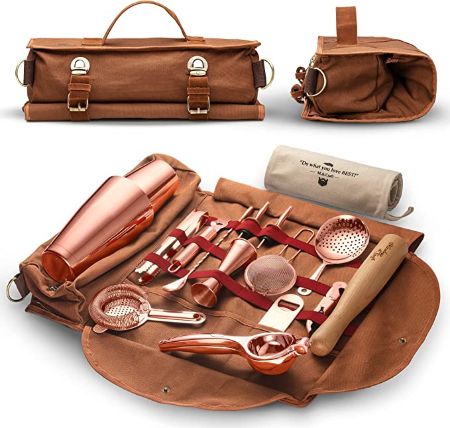 No distance can stop them from making their favorite margarita thanks to this bartender travel kit. Your recipient will be able to make their signature drink even while they're on vacation.
All they need to do is look for the ingredients, mix them up a little, and voila! their margarita is prepared in as easy as 1-2-3. The kit includes 17 bartender tools like a wooden muddler, mixing spoon, strainers, and more.
15. SipCaddy Suctioned Glass Holder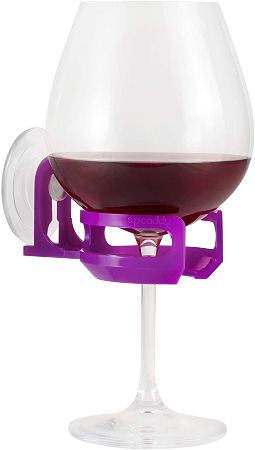 Enjoy a glass of margarita even in the car or bathroom with this portable cup holder.
They won't worry about spilling their drink and making a mess because this will securely hold their drinks. After all, every drop counts when it comes to a margarita.
16. Giant Margarita Glass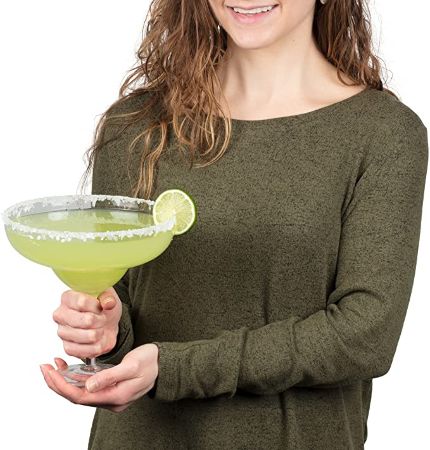 One glass of margarita is never enough. That's why this giant margarita glass exists.
It's a great gift find for a margarita lover because it can fit up to a whopping 33 oz. of beverage. This will be perfect for the star of the celebration like the birthday celebrant, bride, or retiree.
17. Magnetic Glass Charms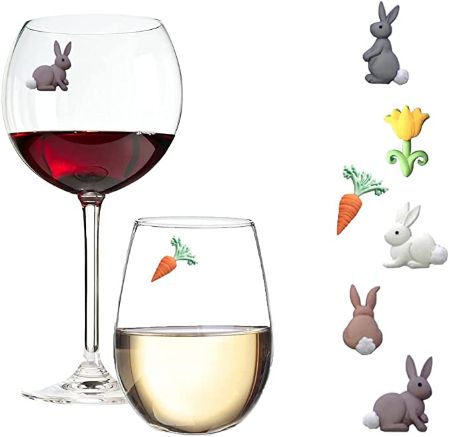 Do they always get confused about which glass is whose? Label them with these adorable glass charms to solve their problem.
This charms kit comes with magnetic bunnies, flowers, and carrots.
18. 3-Tier Bar Glass Rimmer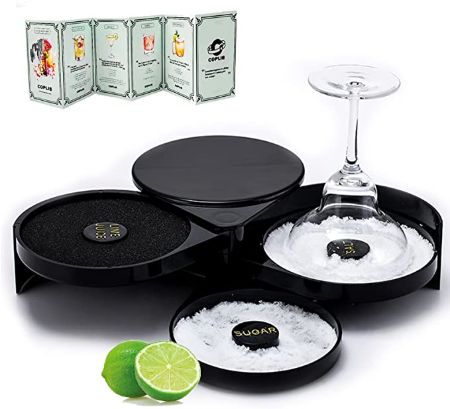 Three margaritas coming right up!
Your recipient will save time (and energy)  by adding salt to the rim of the glasses with this innovative gift. It will put the salt in three glasses in one go. Waiting time for a drink will be lessened thanks to this present.
19. Margarita Maker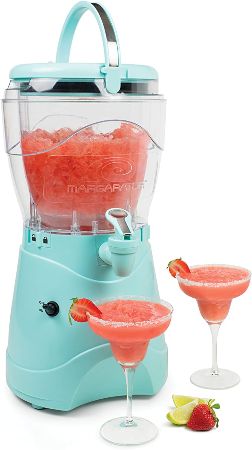 Planning on hosting a party soon? This margarita machine maker will prove to be useful.
Having this will make the life of the host easier. It's a convenient tool because it has a large capacity that can store up to one gallon of drinks while also preserving its coldness.
Gifts for Margarita Lovers That Guarantee a Good Time
If you ask me what's the best cocktail out there, my answer will be a margarita, hands down. That's why I'm certain that these gifts for margarita lovers will get a thumbs up from your recipient. They'll find these gifts enjoyable and useful as well.
Below are more gift lists that will help you in your search for the best gift ever: