Turning 21 is one of the most anticipated occasions in a person's life, so it's important to have a grand celebration to commemorate the milestone.
To help you find the best gift for this wonderful occasion, I've listed all the best items to give to a 21 year old to help them have a memorable birthday.
This list of 21 ideas has everything from drinking, beauty, and survival gifts! Celebrate their birthday with a bang with these 21st birthday gift ideas.
8 Drinking Gifts for a 21 Year Old
1. "First Legal Shot" Shot Glass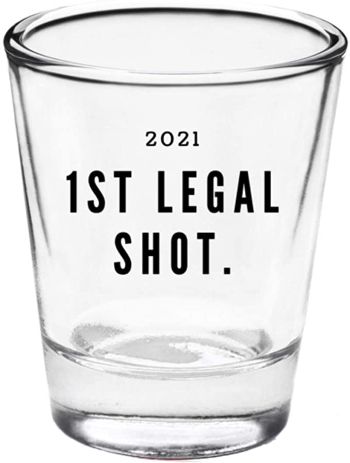 There's no better way to celebrate the day they can finally legally drink than with this novelty shot glass. It's a great souvenir for the fun night that officially made them an adult.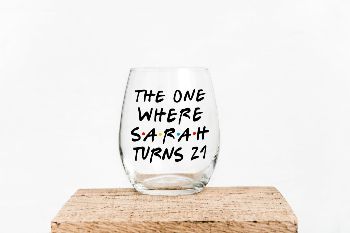 Can they BE any more excited to turn 21? If your giftee is a fan of the classic sitcom Friends, then this personalized glass is the gift for them.
This handmade wine glass is decorated with high-quality vinyl that makes it durable and will last for many more birthdays to come.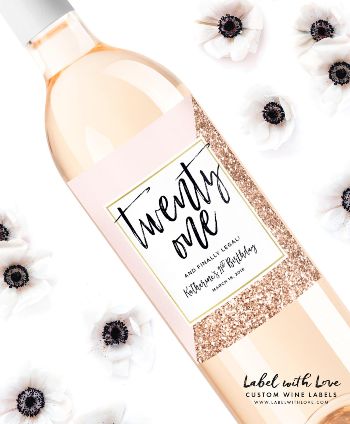 Giving a newly turned 21 year old wine is a good idea, but adding a personal touch makes it even better. This personalized wine label will make your gift extra memorable.
Brownie points for its easy application feature!
4. Truth or Drink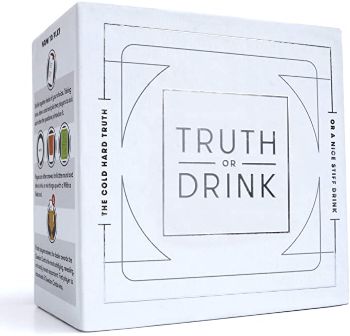 Inspired by the famous Youtube series Truth or Drink, this card game will give them countless fun game nights.
Aside from a great night they (hopefully) won't forget, this game will also help them build stronger relationships by allowing them to ask friends the questions they've never dared to ask.
5. Uno Drinking Game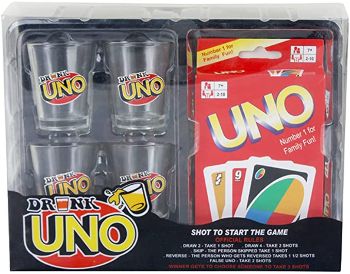 Parties and small get-togethers will be more fun and interesting with this game. It's the perfect gift as they turn veintiUNO.
The set includes 108 classic Uno cards and four shot glasses.
6. Tic-Tac-Toe Drinking Game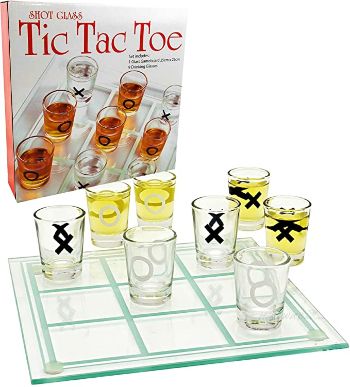 This Tic Tac Toe board game is an excellent choice if you're looking for a game that everyone knows. Everyone has played the game at least once in their life, so anyone can easily join in on the fun.
7. Do or Drink Card Game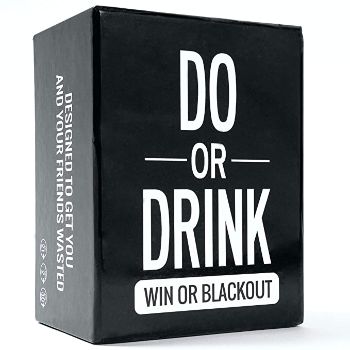 Boring party games will be a thing of the past with this Do or Drink party card game. Say goodbye to your typical truth or dare because all the dares in this game are brand-new and original.
There are also singles, couples, and pride-themed extension packs that will make the game even more exciting.
8. Hangover Kit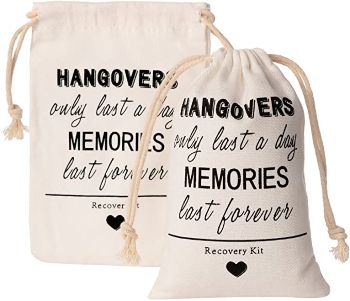 Send them your love as they cure their first hangover with a personalized hangover kit. This gift sends a thoughtful message of support through the fun and not-so-fun times.
Read this article to get inspiration on how to put together an awesome hangover kit.
4 Adulting Gifts for a 21 Year Old
9. Adult Achievement Stickers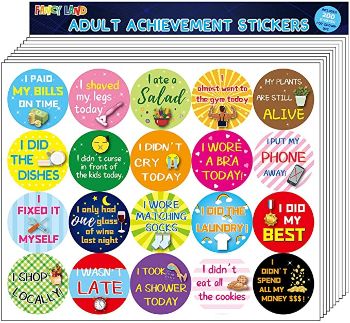 We all know that adulting is hard, so give them a pat on the back as they face the challenges of adulthood with these way-too-relatable stickers.
Notable stickers include "I didn't cry today," "I wore matching socks," and "I ate a salad."
10. Tuesdays with Morrie by Mitch Albom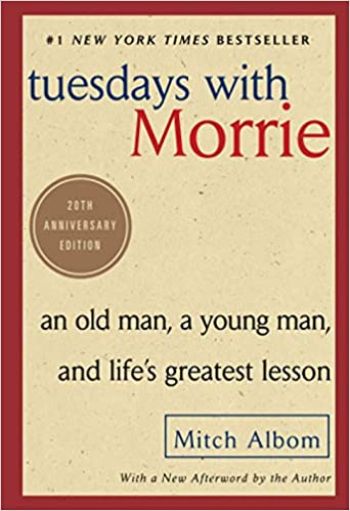 Navigating through life when you're 21 is challenging and intimidating. This bestselling book by Mitch Albom will teach your giftee invaluable life lessons they can use to have a more meaningful life.
If they loved this book, then they may also like Albom's other books. This set includes five of his top-selling books, including Tuesdays with Morrie, For One More Day, The Five People You Meet in Heaven, The Next Person You Meet in Heaven, and Have a Little Faith.
11. To-Do Planner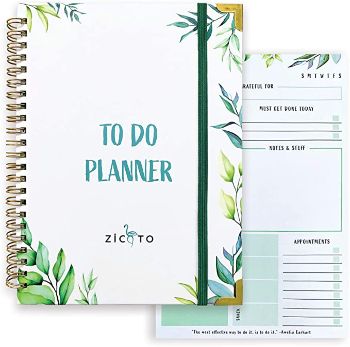 This daily planner will keep them focused and motivated to do all of their tasks. It'll not only help them keep track of their chores, but their health status as well.
The planner includes a section for notes, water intake, and appointments.
12. 3 Tier Rolling Cart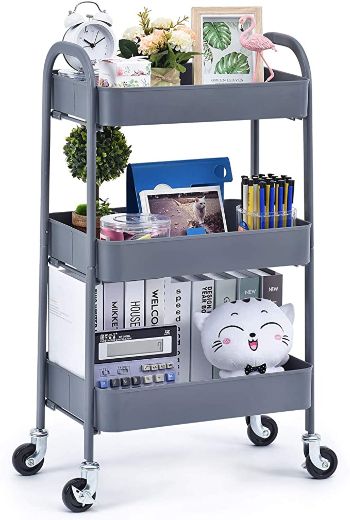 Help them keep their space clean and organized the Marie Kondo way with this functional rolling cart.
It's an aesthetic organizer with a large capacity, ideal for maximizing storage in small spaces. It's also made with sturdy steel and comes in five different colors.
3 Birthday Gift Ideas for Him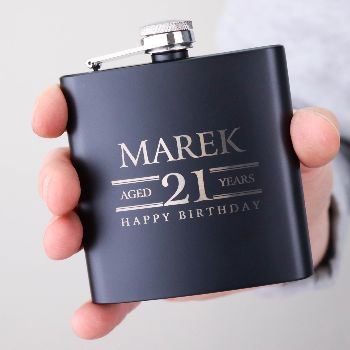 The 21 year old man in your life deserves an outstanding flask to mark the moment that he enters into adulthood.
The quality of this flask is top-notch and the laser engraved print makes it a special gift for his 21st birthday.
14. Survival Gear and Equipment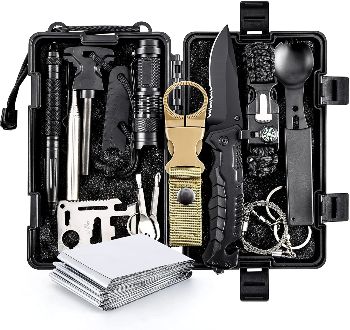 This is the perfect present for a 21 year old if he enjoys outdoor adventures because it'll keep him safe while doing the thing he loves.
The kit includes items that are useful for camping, hiking, hunting, and fishing.
15. Kodak PIXPRO Digital Camera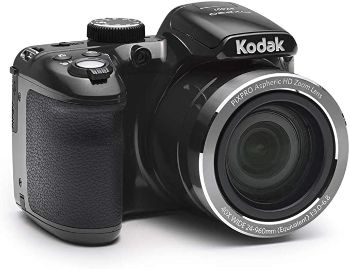 They'll only turn 21 once, so let them capture memories that will last a lifetime with this digital camera. This camera is perfect for pros and beginners in photography alike.
It features a 24mm wide-angle lens, optical zoom, and optical image stabilization.
3 Birthday Gift Ideas for Her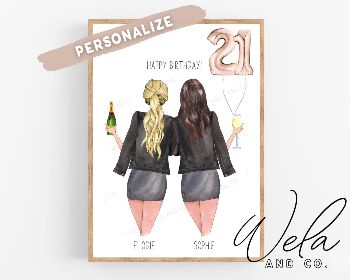 Give her this beautiful and personalized best friend print to celebrate the adventures you shared and will continue to share in the years to come.
Add a frame so she can display the art, too!
17. Daisy by Marc Jacobs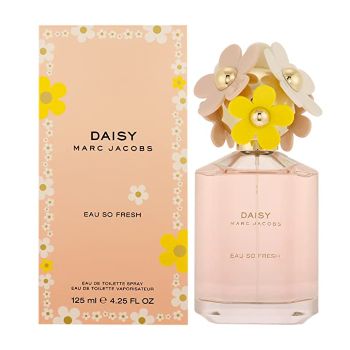 This Marc Jacobs Daisy perfume will leave her smelling fresh as a daisy throughout the day. It features a feminine smell with a hint of flowers and raspberries.
She'll remember your thoughtfulness everytime she wears it!
18. Makeup Organizer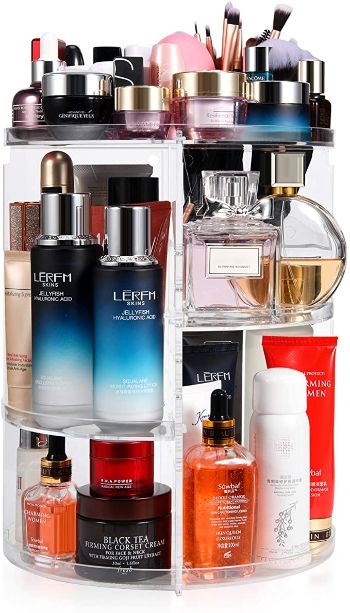 Save her precious time spent looking for brushes and makeup with this rotating organizer. Aside from making her dresser look more organized, it will also keep her makeup essentials clean.
This organizer boasts a smooth 360 rotation and seven adjustable layers. Watch this video to learn how to assemble this organizer.
3 Unique 21st Birthday Gift Ideas
19. "Adios Fake ID" Scented Candle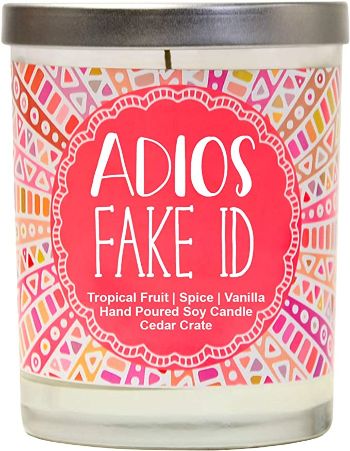 This scented "Adios Fake ID" candle will give a new 21 year old the relaxation and peace of mind they need!
20. Plane Tickets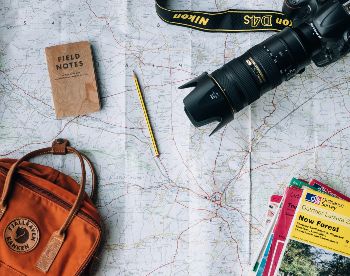 Treat them to an adventure of a lifetime with plane tickets to a foreign destination!
Travelling is good for the mind, heart, and soul, and exploring the world will teach a young person valuable lessons about life and themselves.
21. Lockable Storage Unit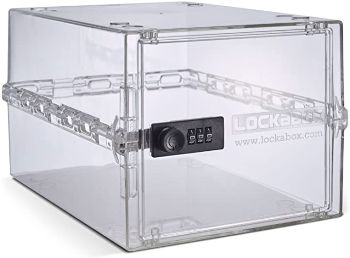 Does your giftee have difficulty controlling the time they spend on social media?
Help them get things done with this lockable storage box. Keeping their gadgets here while they work will make them more productive and focused on their tasks!
Wrapping Up the Best 21st Birthday Gift Ideas
Turning 21 is a momentous event in a person's life. It's not only the age when they can legally drink, it's also a symbol of entering adulthood. As Monica Geller once said, "Welcome to the real world. It sucks. You're gonna love it."
Do you know someone who's turning 21? What's the best gift you received on your 21st birthday? Share your thoughts in the comments below!
Looking for more gift ideas to surprise your partner? Check out these awesome long-distance relationship gift ideas.