Four years of love, happiness, and bliss. Here are the best 4 year anniversary gifts to celebrate your unconditional love for each other.
If you think married life couldn't get any better, you better think again. The three years you spent with your partner have been a blast, but I guarantee that the fourth year has a lot more in store for you. There will be more adventures, trials, and triumphs that will make your bond unbreakable.
Mark the milestone with these anniversary presents below.
Traditional 4 Year Anniversary Gifts: Fruits and Flowers
1. Gold-Dipped Rose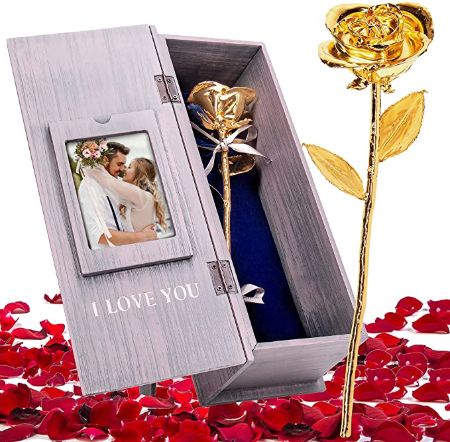 It's time to level up your game and give your wife something more valuable and everlasting. Surprise her with this elegant gold-dipped rose with a wooden box and stand.
You can also include your wedding photo to add a personal touch to your present.
2. Fruit Charm Bracelet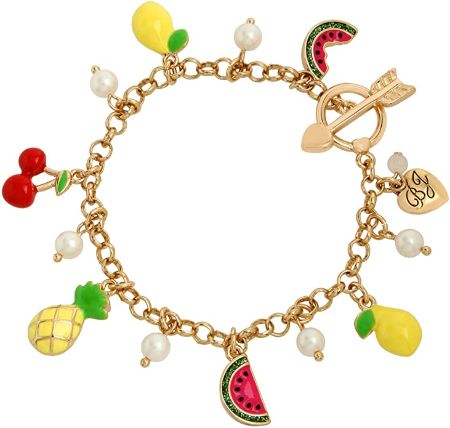 Fruit lover or not, this charm bracelet will be a treat!
This fruit bracelet will symbolize how your life changed for the better because of her. It became brighter, fuller, and more meaningful.
3. Succulent Pot Kit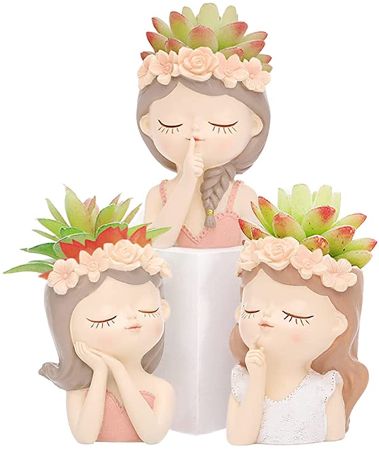 The joy of seeing something grow because of your efforts is priceless— such as seeing flowers bloom.
Share that experience with your spouse by giving them a potting kit. This gift will be a perfect start because it's beginner-friendly and anyone (even those who don't have a green thumb) can make plants flourish.
4. Rose Ring Box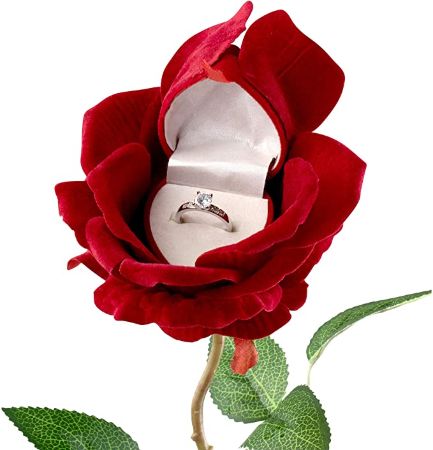 She'll say "I do" once again when you pop this ring box open. She won't even see your surprise coming because the rose looks authentic.
Here are a moissanite and sapphire rings to give you inspiration on what to pick for your wife.
5. Fruit Framed Art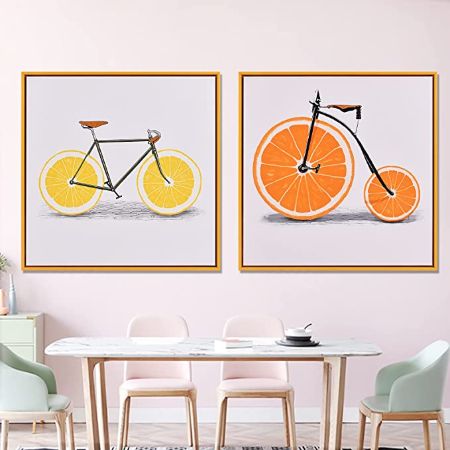 They'll welcome each day with zest and a smile on their face whenever they see this refreshing artwork. It will be a perfect addition to your lovely home.
Each set comes with a lemon and orange bicycle.
Modern 4 Year Anniversary Gifts: Appliances
6. Espresso Machine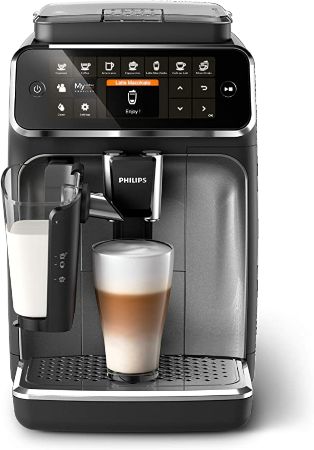 Did you know that around 150 million Americans consume coffee on a regular basis? We all LOVE coffee!
Now, imagine waking up to the smell of coffee brewing from this espresso machine from the bed. It will immediately brighten up their day for sure.
7. 3-in-1 Kitchen Appliance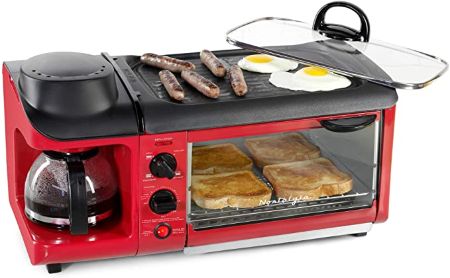 Not a morning person? This 3-in-1 kitchen appliance will change that.
This will allow them to cook, toast, and brew all at the same time. Using this will save them precious time, too.
8. Countertop Microwave Oven
Traveling back in time while using today's technology is possible through this retro gift. It has 12 pre-programmed cooking settings for optimal heating and is aesthetic, too.
This microwave open also comes in white, black, red, and more.
9. Searing Grill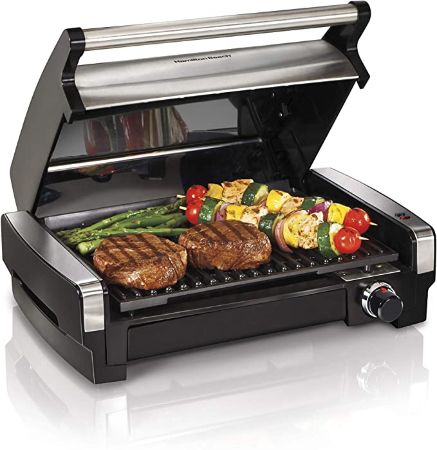 Barbeque party for two? Yes, please. Cooking unforgettable meals will be easier thanks to this electric indoor grill.
You can also opt to cook steak, grilled chicken, or fish in this multifunction appliance. Date nights will be so much better thanks to this gift.
10. Table Lamp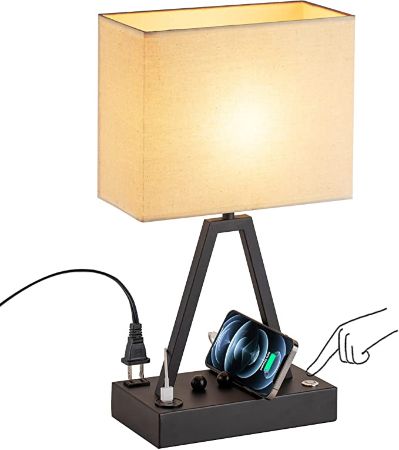 Give this high-tech lamp to the person that lit up your world like nobody else. Aside from being a lamp, it also works as a charger and stand for phones, Kindles, or iPads.
Brownie points for the modern and chic design of the lamp.
4th Anniversary Gifts for Your Husband
11. Whiskey Decanter Set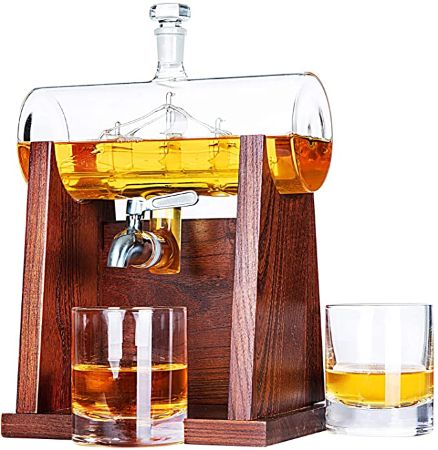 This handmade whiskey decanter set will be the centerpiece of his man cave. It comes with a stopper, spigot, and whiskey glasses.
More cool man cave gifts can be found here.
12. Fossil Men's Watch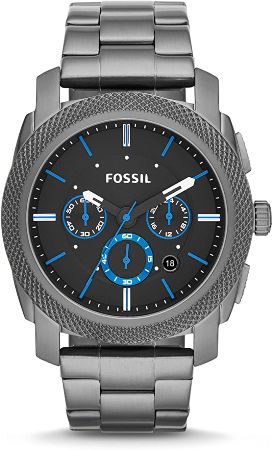 Get this classic Fossil watch for the man who you'll love for eternity.
You can also personalize this stainless steel watch by having it engraved in your local Fossil store.
13. Funny To-Do List Mug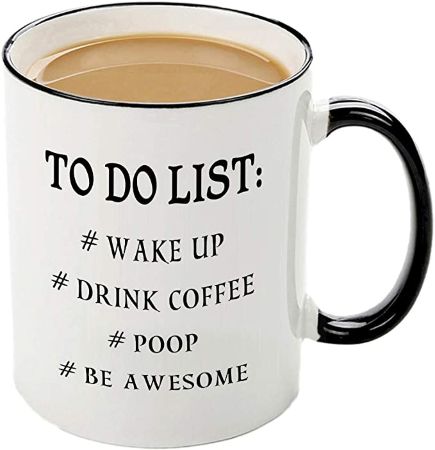 If you'd like to keep it light and simple, then this to-do list mug will be the ideal gift for him. It's the kind of gift that he'll appreciate and use every single day.
14. Cordless Hair Trimmer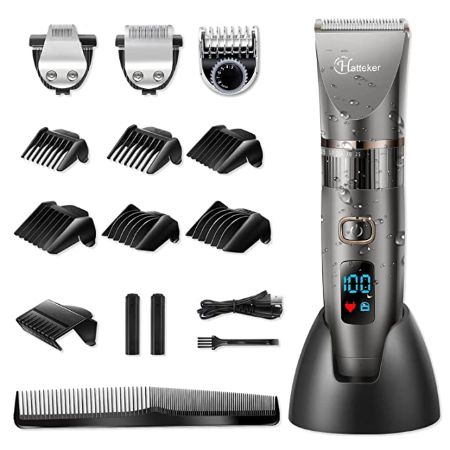 This hair and beard trimmer has been taking TikTok by storm. So if your man still doesn't have this life-changing gadget, then this is your sign to buy him one.
The ceramic titanium blade used in this product is a gamechanger as well.
15. Adjustable Laptop Stand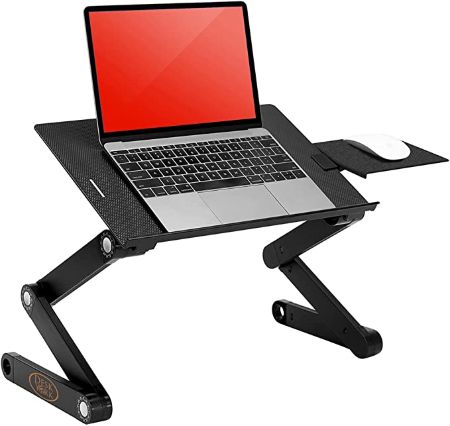 Working on laptops for a long time can cause back and neck pains. With this adjustable laptop stand, your husband won't have that problem.
Plus, it has a space designated for his mouse.
16. Car: The Definitive Visual History of the Automobile by DK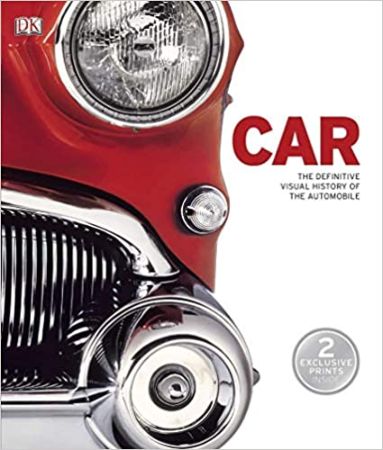 Is your man known for his passion for cars? He'll need this book to further enrich his knowledge of automobiles.
The book's timeline spans from the earliest to the latest automobiles in the market and includes fascinating photos throughout the decades.
4th Anniversary Gifts for Your Wife
17. Eternal Rose Necklace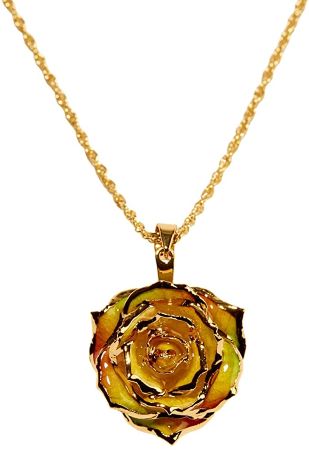 Your beautiful wife will radiate even more whenever she's wearing this delicate eternal rose necklace. It's dipped in 24k gold so it's durable and special.
Other colored roses are available such as teal, red, and pink.
18. Aromatherapy Diffuser and Essential Oil Set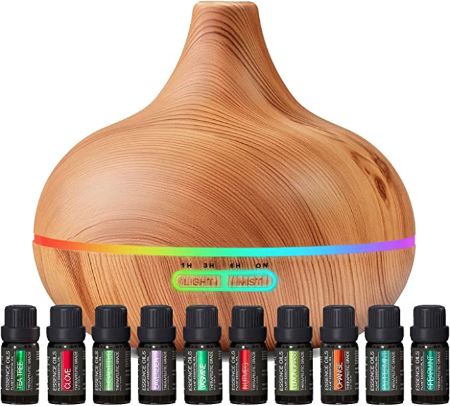 Set the mood of your partner using this aromatherapy diffuser. Having this in the background while you talk and catch up with each other will be an awesome way to end the day.
It already is a complete set and comes with 10 essential oils for relaxation, restful sleep, and healing.
19. Embossed Vintage Leather Journal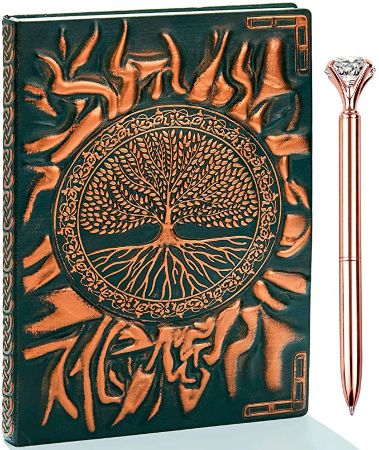 Challenge her to write every day in this vintage leather journal. Writing is a great hobby because it improves concentration, increases productivity, and develops thought processes to name a few.
The notebook also comes in other embossed designs like an elephant, owl, and phoenix.
20. Cell Phone Stand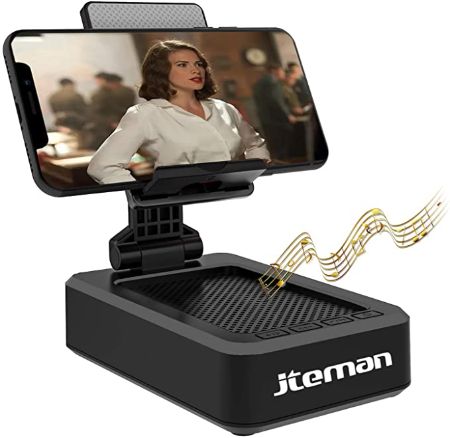 Imagine watching her favorite shows with this phone stand on the go. It will be like having her own portable mini theater!
The wireless Bluetooth speaker it comes with produces high-quality sounds. It's compatible with both android and apple devices.
21. Organic Tea By Mood Gift Set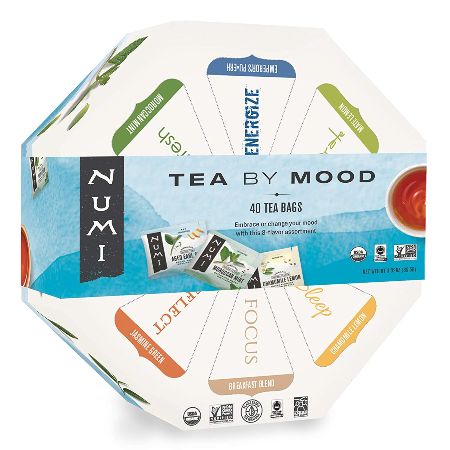 Feeling happy, sad, or tired? This gift set has the perfect tea for her every mood.
Each box contains 40 tea bags that will boost her mood and will motivate her to face the world more confidently than ever before.
22. Facebook Portal Plus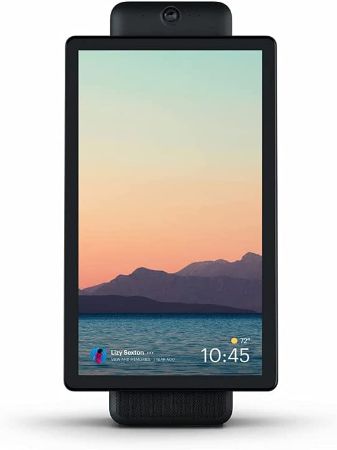 Long distance sucks. This device will be useful for married couples who constantly find themselves away from each other. With this device, you'll feel the love and care of your partner even if they're miles away.
It's also accessible because it's compatible with most video call apps like Messenger, WhatsApp, and Zoom.
23. Relaxation Gift Set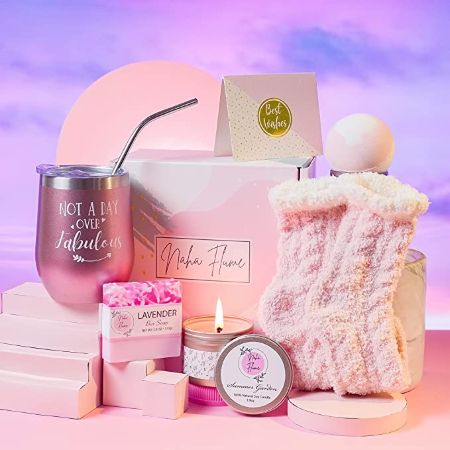 She'll have a memorable self-care day with this relaxation gift set.
It's got everything she'll need for a lovely evening pampering herself such as a scented candle, tumbler, and socks. Find more self care gifts here.
4 Year Anniversary Gifts for the Love of Your Life
Loving someone for four straight years is amazing. The bond that you have keeps on getting stronger as the years pass by. The gifts that you give them on each anniversary should also level up.
I hope that you found the perfect 4 year anniversary gift for them after reading this list because they deserve nothing less.
Check out these lists for more amazing gift ideas: