Who doesn't love Bluey? Well, you're going to love these Bluey gifts as well.
Bluey, an Australian cartoon series, has been a sensational TV show for many children around the world. It follows the imaginative adventures of a blue Heeler puppy and her family.
Thanks to the streaming service Disney+, Bluey has reached global audiences.
For kids (and even some adults), these Bluey gifts below will get the Heelers out of your TV and into your living room.
7 Bluey Gifts for Toddlers and Preschoolers
1. Bluey Family Figurines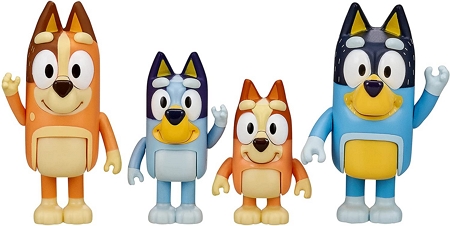 I realize that some children just can't wait for the new episodes to come out.
In the meantime, here are some figurines that they can play with. The figurines include Bluey and her entire family.
Since Bluey goes on a lot of adventures, children will be able to stimulate their imagination by playing with a set like this.
2. Bluey Bath Squirter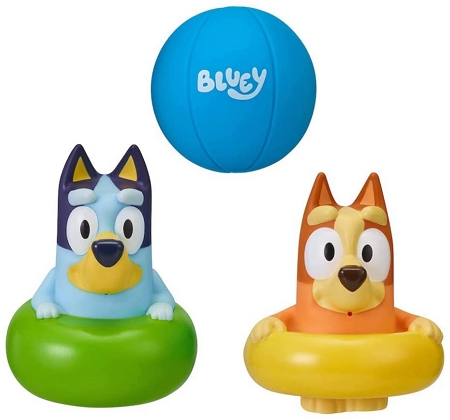 Make children's bath time even more exciting by getting this Bluey bath squirter.
Toddlers might not even realize they're taking a bath when Bluey and her younger sister Bingo are in the bath with them.
3. Crayola Bluey Color & Sticker Activity Book
Enhance the creativity of preschoolers with this Bluey color and sticker activity book. Stickers are popular among some preschoolers since they can attach these to their notebooks, pencil cases, and bags.
This coloring book contains four sheets filled with stickers of their favorite Bluey characters.
4. Bandit Backyard Grill Figurine
Bluey children fans who love spending their time outdoors will have another figurine set to play with if you decide to give them this Bandit Heeler figurine grill set.
This is also a nice gift option for dads who watches Bluey with their little ones.
5. Bluey T-Shirt Set for Toddlers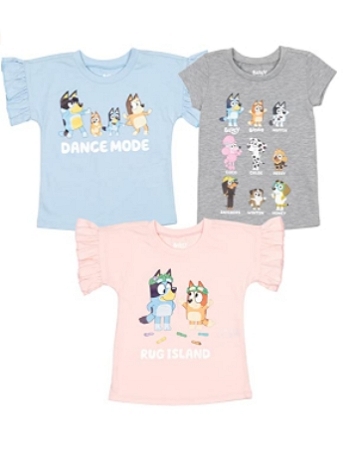 Supporting characters in Bluey, like her friends and cousins, also play an important role in their imaginative adventures.
Get your toddlers a three-pack t-shirt set with fun Bluey designs, such as Dance Mode with the family, Rug Island with Bingo, and a design that includes friends and relatives.
6. Bluey Backpack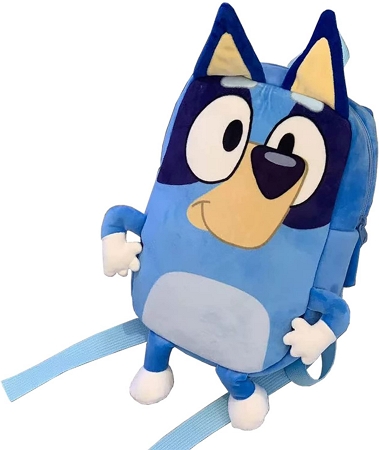 Excite your niece and nephews by getting them a Bluey backpack that allows them to bring their favorite blue Heeler on their adventures.
Although it won't fit too many items, the bag will have a special place in your little ones' hearts.
7. Bluey Story Starters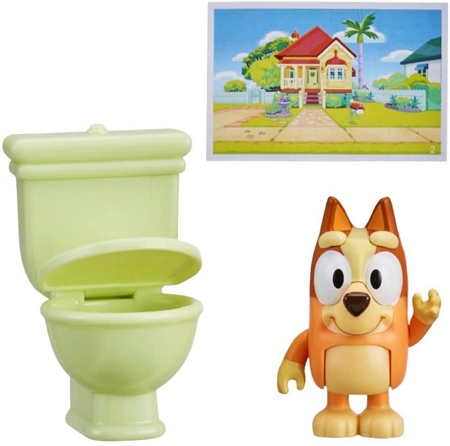 If you're looking to enhance the creativity of your grandchildren, these Bluey Story Starters may be the best place to begin!
Children will be inspired to come up with their own stories with this set, as it contains a figurine, an accessory, and a small postcard, all of which provide them with the appropriate tools to visualize their Bluey chronicles.
8 Amazing Bluey Gifts and Present Ideas
8. Bluey Costume for Kids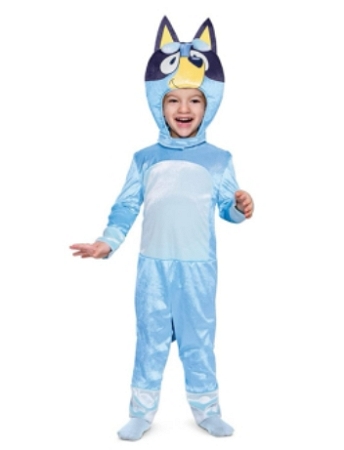 Kids who love to pretend like their favorite characters will be delighted when they receive this Bluey costume. This costume is just like how Bluey appears in the TV show, comprising of a pair of ears and a tail.
The costume is made of a breathable material, so children don't have to worry about sweating too much when playing around.
9. Bluey Pop-Up Tent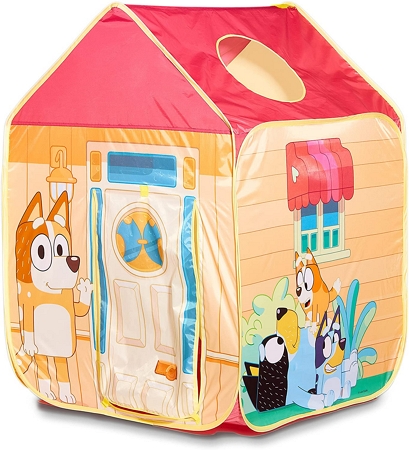 Having a designated area where children can play with and expand their imaginative minds is important. By dividing study time and playtime, kids will be able to focus better on each aspect free of any distraction.
They can achieve that if they have this Bluey pop-up tent that can easily be set up in their playroom.
The tent is easily foldable and portable should you bring it for any outdoor activity. Kids will spend plenty of hours playing pretend in this small but exciting Bluey house.
10. Bluey Shadowlands Board Game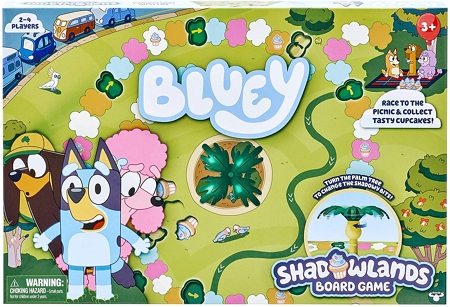 Here's an amazing Bluey board game that provides excitement for the whole family.
Made up by Bluey herself, the goal of this game is to reach the picnic as fast as possible, collecting cupcakes along the way.
The catch is that players need their characters to stay in the shadows, or else they'll drown in the "sea", which is all the lands touched by sunlight.
11. Bluey Bedtime Night Lamp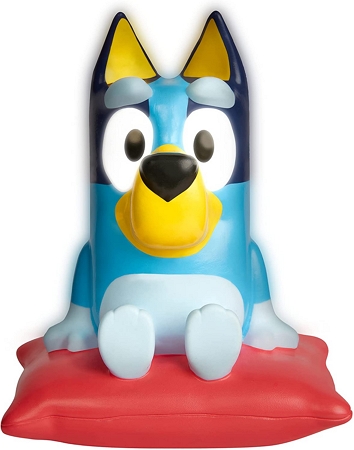 Sometimes children need some company when they're about to sleep. Who's better to play this role than Bluey herself?
Introducing the Bluey bedtime lamp! This lamp is soft and squishy and provides a beam of light that will reassure children as they fall asleep.
12. Bluey Bingo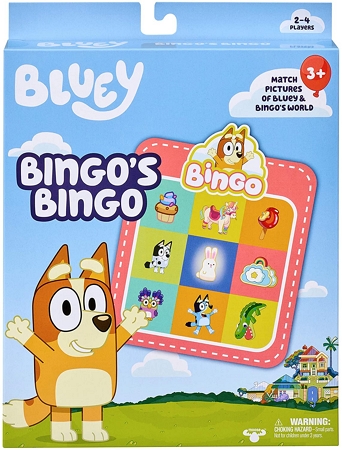 Here's a game that Bingo has come up with, and it's inspired by the homonymous game, bingo! It's a fun-filled activity that can be played during the weekends with the entire family.
Just like the mechanics of bingo, someone will call images from the calling card, and any player who matches three of the called images wins!
13. Bluey Tableware for Kids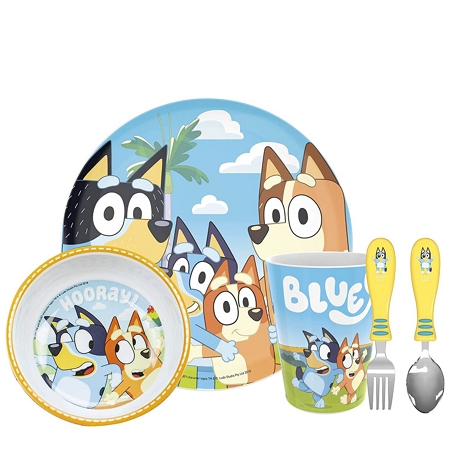 Picky eaters will have no trouble eating their food when they see this Bluey tableware.
This set contains a round plate, a bowl, a cup, and a fork and spoon set, each of which has a unique Bluey design.
14. Bluey Furniture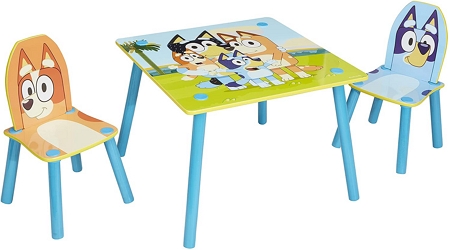 Get your little ones this set of Bluey-inspired furniture on which they can play their figurines. It's also an awesome table and chair set when making kids' crafts and activities.
15. Bluey Mega Bundle Playset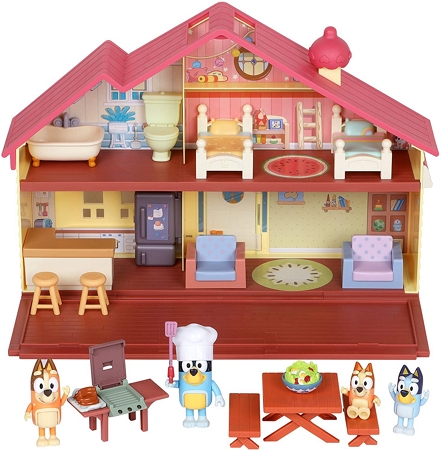 Big occasions, like birthdays, Christmas, or "graduation" from preschool need an equally considerable gift such as this Bluey Mega bundle playset.
The set looks exactly like Bluey's home, complete with a bathroom, kitchen, living room, bedroom, as well as a grill set for outdoors.
Children will have hours of fun recreating their favorite scenes from the show, as the figurines have moveable arms that will allow them to interact with different furniture and accessories.
8 Exciting Bluey Merchandise
16. Muffin Plushie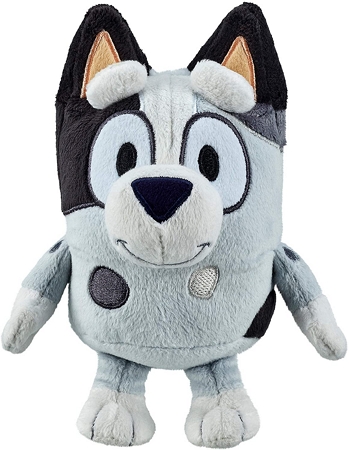 Some children love the main characters, while others have been captivated by supporting characters like Muffin!
If for some reason your child likes Muffin, then get them this plushie.
17. Bluey Water Bottle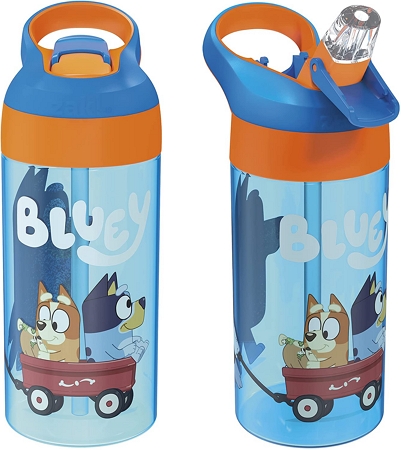 It's important for active and growing kids to stay hydrated throughout the day, especially when their imaginative gears are always turning under the sun.
Unless reminded by an adult, children often forget to drink during the day. Having a water bottle with their favorite character will act as a cue (as opposed to being thirsty) for children to drink regularly and avoid dehydration.
18. Bluey and Bingo Swimsuit Set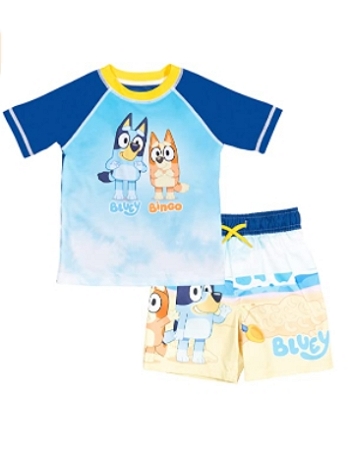 Prepare the boys for an awesome beach adventure by getting them this pair of Bluey-themed swimsuits.
As most swimming activities are done under the sun, children will need to guard their delicate skin with some UV protection, which this rashguard and swimming trunks will provide.
19. Bluey Party Favors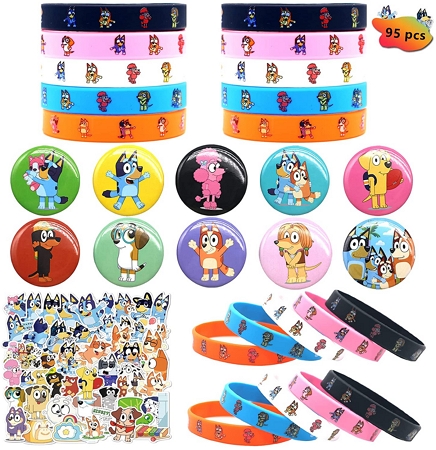 Any Bluey fan will inevitably ask for a Bluey-themed birthday party. As such, you might require some party favors. Luckily for you, I've included one in this list so that you don't need to search elsewhere.
The pack includes ten pieces of silicone bracelets, ten button pins, and plenty of stickers, all of which have a Bluey character design on them.
20. Bluey Fleece Blanket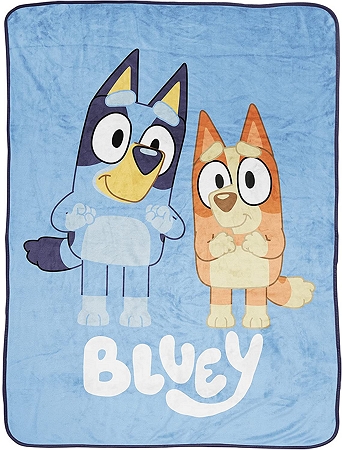 Allow children to get a good night's sleep by getting them a comfortable Bluey fleece blanket. This 46×60 inches blanket will keep them snug and warm during those cold nights, especially when they know Bluey and Bingo is beside them.
21. Custom Bluey Shirts for the Whole Family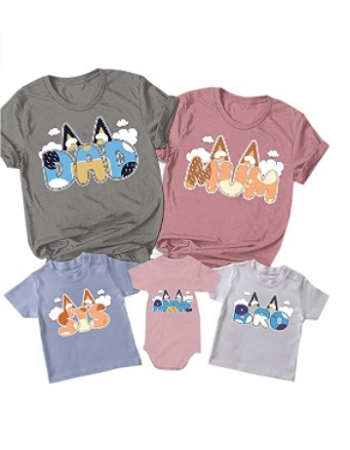 The whole family has got to wear a Bluey-themed t-shirt whenever a new episode of the show comes out. The customization options on this one are countless, ranging from the color of the shirts to the print designs.
This is a great gift option if you want to give a Bluey fan a very personalized gift.
Bluey Gifts That Everyone Will Enjoy!
The cartoon teaches us the importance of spending time with family, as seen with the numerous adventures of Bluey involving Bingo and their parents. These Bluey gifts will serve as an important token for parents to set aside some bonding time with their little ones.
Check out these other gifts inspired by popular media: