I think that we can all agree with Marilyn Monroe when she said that "sisters make the best friends in the whole world."
Sisters know all the good and bad things about you and still love you unconditionally. As she celebrates her 50th birthday, show her that you love and appreciate her by giving the most thoughtful gift.
In this list, you'll find the 30 most heartfelt 50th birthday gift ideas for your sister.
Jewelry Gift Ideas for Your Sister's 50th Birthday
A beautiful piece of jewelry is the gift that keeps on giving and is something she will cherish for a lifetime.
1. Knot Pendant Necklace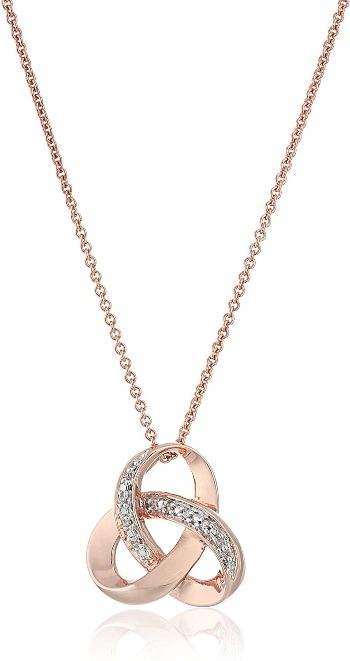 You can't go wrong with a necklace – it's a classic gift for women, and this elegant piece of jewelry would be a perfect addition to her collection.
The knot pendant with diamonds symbolizes everlasting love between siblings.
2. Pink Crystals Earrings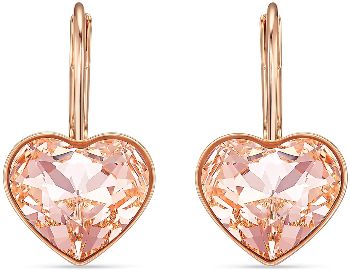 These pink crystal Swarovski earrings will make her look elegant and sophisticated and are designed to be lightweight and durable.
3. Diamond Bracelet

An elegant diamond bracelet is a lovely and glamorous gift for your sister. This bracelet is made by artisans with the finest materials, so it's guaranteed to be long-lasting.
4. Diamond Dial Bracelet Watch

Watches are one of the most sought-after gifts for all occasions because they're functional and beautiful.
This stunning Anne Klein watch comes in eight chic colors, so you can pick which one best fits her personality and style.
5. Initial Anklet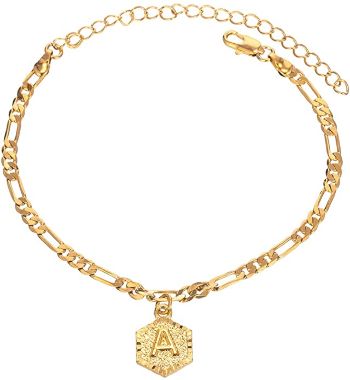 If your sister adores simple and cute things, and prefers sandals over heels, then this anklet would be a great gift for her! This 18k gold plated anklet is also water-proof, so she can rock it no matter where she goes.
Funny Gift Ideas for Your Sister's 50th Birthday
There's no stronger bond than the one you have with your siblings. That's why a gag gift is perfectly appropriate for this occasion!
6. Happy Prank Toilet Paper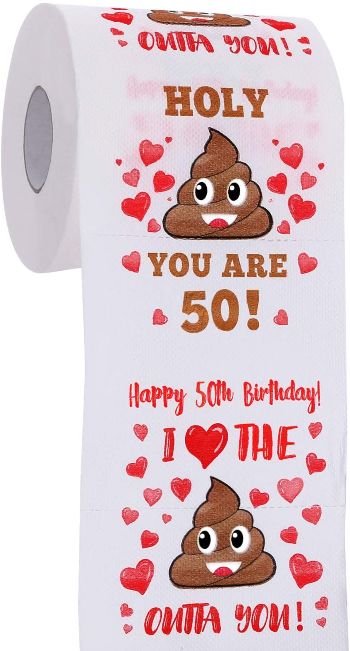 Your sister deserves all the best things in life— even her toilet paper! This hilarious toilet paper may be an unconventional gift, but it'll be a massive hit at her birthday celebration.
7. "Old Lives Matter" Glass
A novelty glass is a great way to commemorate your sister's 50th birthday. This joke glass will remind her that being a year older should be celebrated.
8. Memory Mints
Really want to give your sister a good laugh? Memory Mints for Senior Moments is a fantastic gift because this present has got it all – function and fun!
9. "Sistercorn" Mug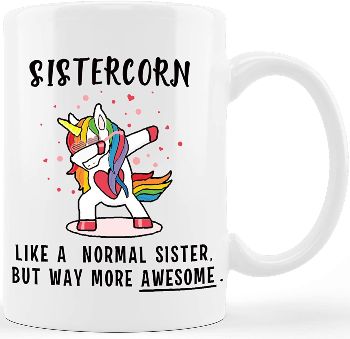 A great way to tell your sister how one-of-a-kind she is is through this "Sistercorn" mug. This cute dabbing unicorn can make her mornings better and brighter.
10. Funny Throw Pillow Cover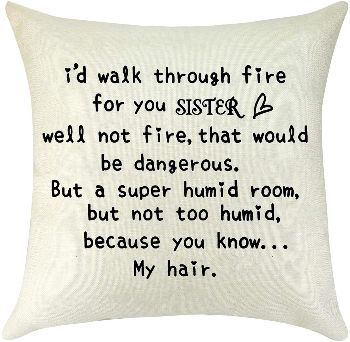 You're never too old for humor, and your sister will appreciate this pillow that features a thoughtful and heartfelt poem that tells her, in your own way, how much you care for her.
Kitchen Tools for Your Sister's 50th Birthday
Does your sister love spending time in the kitchen? Kitchen tools and accessories are always a safe bet for the home cook, and these next 5 gifts are not just handy, they're thoughtful, too.
11. Camping Cook Set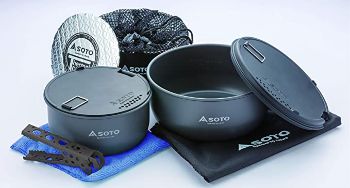 Combine her love for the great outdoors and cooking with this unique Japanese cook set that includes everything she needs to make a delicious homemade meal while camping with the family.
The SOTO cook set is no ordinary cook set because it features innovative and cutting-edge designs that are also reasonably priced!
12. Cooking Utensils Set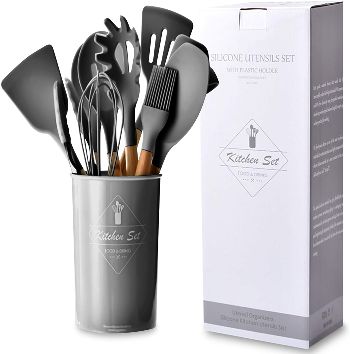 Good cooks know the importance of having high-quality cooking utensils. This set comes with 12 practical utensils that are made with solid wood handles and soft silicone heads that makes them easy to handle and clean.
13. Strawberry Apron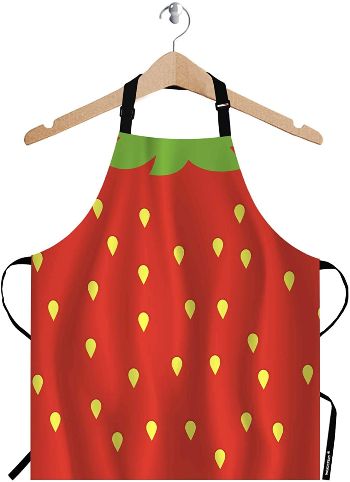 There will be no denying this fact: this strawberry apron is one of the cutest kitchen accessories she'll ever own! It's made of three-layer fabric, making it highly breathable and comfortable.
14. Vacuum Sealer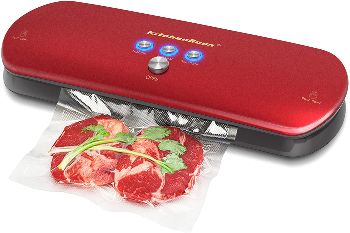 This vacuum sealer machine is a must-have in every cook's kitchen because it keeps food fresh and clean.
While there are plenty of vacuum sealers on the market these days, this starter kit includes 20 plastic bags and comes in six colors!
15. Recipe Box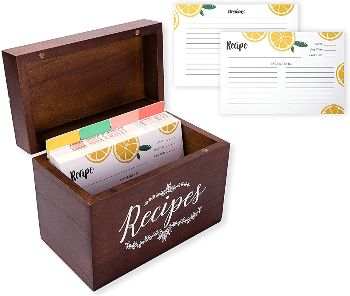 Keeping and organizing recipes has never been easier thanks to this recipe box set. The set contains a wooden box, 100 recipe cards, 12 dividers, and one conversion chart.
Fitness Gift Ideas for Your Sister's 50th Birthday
If your sister is a fitness junkie, then she'll definitely appreciate the thought that went into each one of these next 5 gifts.
16. Willful Brand Smartwatch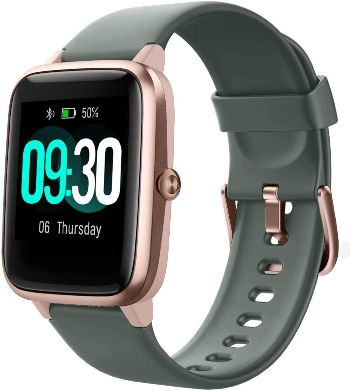 Your sister can stay fit while also being stylish with this chic smartwatch! She can use it for all her favorite fitness activities such as walking, running, cycling, and so much more.
17. Neoprene Dumbbells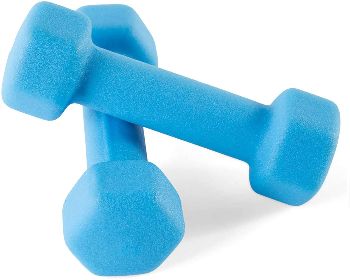 Dumbbells offer one of the quickest results in terms of burning calories.
Aside from that, dumbbell training also increases metabolic rate, boosts self-esteem, and lowers the possibility of osteoporosis.
18. Non-slip Yoga Mat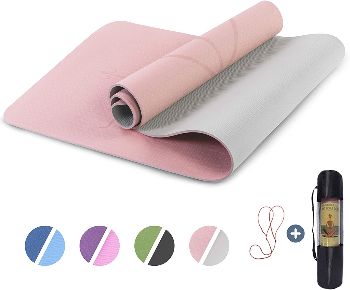 It's never too late to start yoga! If your sister has never tried it, there's no better time to start than at 50.
This beginner-friendly yoga tutorial can help kick-start her journey to inner peace and resilience.
19. Motivational Water Bottle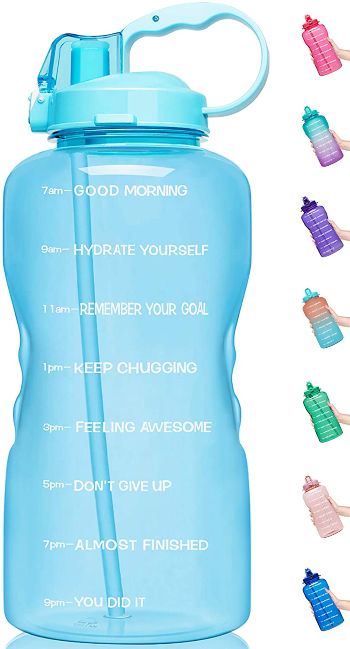 This cute motivational water bottle will keep your sister hydrated throughout the day with phrases like "don't give up" and "keep chugging."
It's the perfect water bottle to bring to the gym or even to the office!
20. Nike Fitness Shoes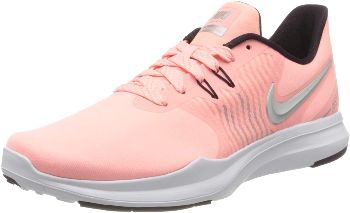 If she's the kind of person who appreciates looking nice even at the gym, then complete her exercise outfit with these feminine pink Nike fitness shoes. They're comfortable and can withstand both low and high-intensity exercises.
DIY Gift Ideas for Your Sister's 50th Birthday
For the sister who loves to craft, these next 5 gift ideas will keep her mind busy and heart full.
21. Wooden Puzzle Gramophone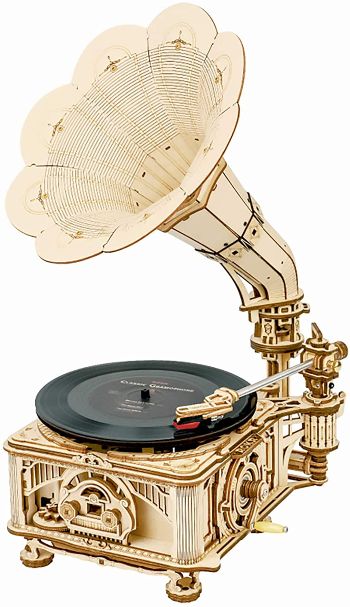 Does your sister love puzzles? Does she also appreciate antiques? Then give her this vintage gramophone replica that's actually a wooden puzzle!
It just doesn't look aesthetic, it actually works as well!
22. Hands Casting DIY Kit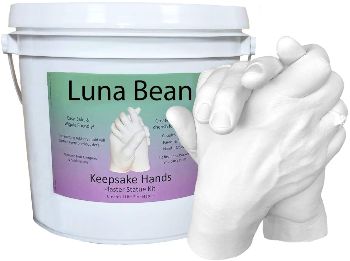 Help your sister create a tangible symbol of her love for her spouse or children with this DIY plaster statue molding kit. It will serve as a great reminder of her close relationship with her family.
23. Macrame Dream Catcher DIY Kit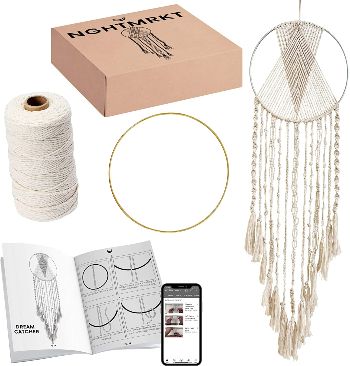 Macrame is therapeutic and great for meditation or calming one's mind. This set comes with a detailed step-by-step guide so she won't have a hard time if she doesn't have any experience with macrame.
This DIY kit also includes a video tutorial if she's more of a visual learner.
24. Candle Making Kit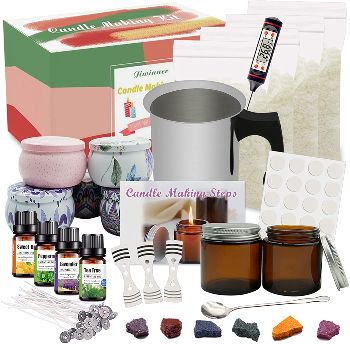 Candle making can be her new favorite hobby! This candle making set is great for beginners with easy-to-follow instructions.
The set is complete with a 400 ml pot, a thermometer, 2.6 lbs of soy wax, 20 wax stickers and wicks, a mixing spoon, six candle dyes, and seven candle tins.
25. 3D Animal Puzzle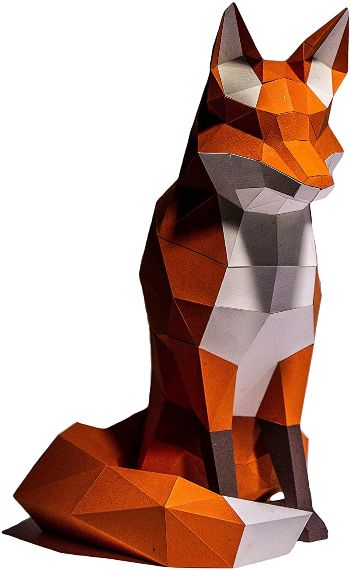 Your sister will have fun building this 3D puzzle that also becomes a neat display piece once completed.
If she's not a big fan of foxes, this 3D puzzle kit provides other models such as a dog, bunny, and chameleon (to name a few).
Self Care Gift Ideas for Your Sister's 50th Birthday
Your sister deserves some R&R, so help her take some time for herself with these last 5 self care gift ideas.
26. Spa Gift Box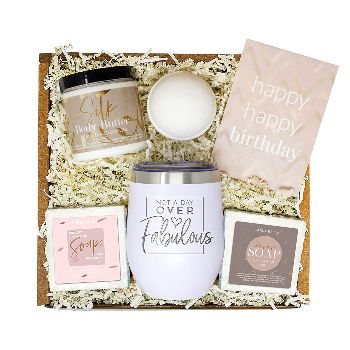 A moment of peace and relaxation is a priceless gift. With this spa gift box, she can fully enjoy her much-deserved "me time."
27. Face Mask Set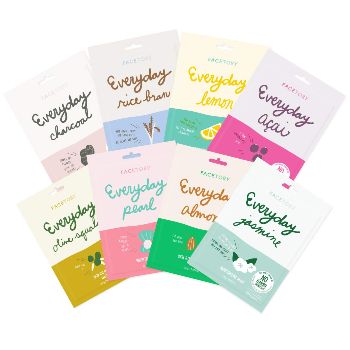 These face masks can revitalize, purify, brighten, and hydrate her skin. If she's been stressed lately, these masks will lift her spirits.
28. Spa Headband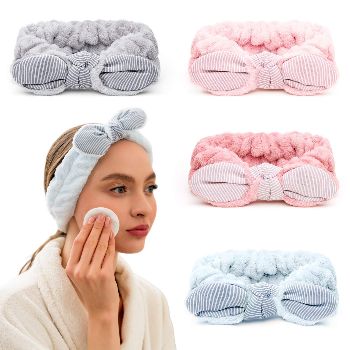 This cozy headband can keep her hair out of her face while she does her makeup or washes her face. Plus, it's a cute accessory for her morning and nighttime routine.
29. Affirmation Cards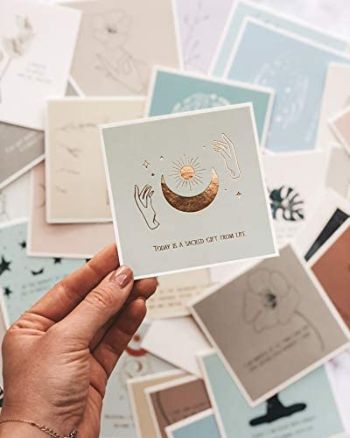 These affirmation cards will give her positive energy and inspiration to start her day right. Each of the 40 cards in this set are aesthetically pleasing, so they can be placed anywhere around the house.
30. Bath Bomb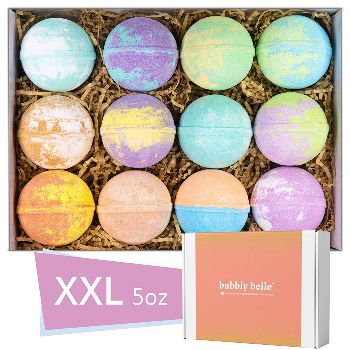 Spoil your sister with a luxurious spa-grade bubble bath at home with this pack of 12 extra large bath bombs.
Not only are they a great value for the price, these bath bombs are vegan, cruelty-free, and gluten-free!
The Best 50th Birthday Gift Ideas for Your Sister
If you're lucky enough to have a sister, show her how much you appreciate her.
Regardless if it's her 50th birthday or just another ordinary day, don't let a day pass by without telling her how much she means to you.
Did I miss a cool gift idea for a sister? Share your ideas and thoughts with us in the comments below.
And if you're still on the hunt for a cool gift idea, read my post about 5 senses gifts for adults to learn how to make your sister's next birthday gift one to remember.