Whoever came up with the 5 senses gift idea is a genius. Not only does the recipient get more than one gift, this set of gifts increases your chances of giving someone a gift they really like.
But then again, there's a certain art to gift giving. Anyone can just pick a gift off of the shelf and give it to their loved ones, but will that gift have any significance to the recipient?
How do you make sure that a gift will be appreciated and remembered for a long time? It all boils down to how sensible the gift is.
Choosing a thoughtful and sensible gift isn't always easy. You have to spend a lot of time observing what your friend or loved one wants (or needs). It is by noticing the little things that you'll enhance your relationship with your friends and family.
What Are The 5 Senses Gifts?
The 5 Senses Gift stems from the five human senses: sight, smell, sound, taste, and touch.
The idea is to give someone a set of 5 fun and meaningful gifts, each one themed after each of the five senses, instead of giving one gift that you agonized over for weeks.
This idea is great for anyone who struggles to buy gifts or for the giftee who is hard to shop for or already has everything.
That's why I've compiled a list of 25 of the most sensible 5 senses gift ideas that will make anyone appreciate your effort.
How to Pick the Perfect Set of 5 Senses Gifts
There's no surefire way to do this. One set could be perfect for someone and not for someone else. The items you pick could be perfect for the occasion or not.
There are a lot of variables at play. Timing and your selection will matter when giving 5 senses gifts.
You'll need constant vigilance to notice what is perfect for the person you're planning on giving 5 senses gifts to. And depending on the level of your relationship, picking a set of 5 might be a hit or miss.
Some of the gifts we list may not be to your loved one's liking, but hopefully the ideas that are on this list will at least inspire you to find the perfect set for your giftee.
What Are Good Sight Gifts?
Sight gifts pertain to gifts that are appealing to the eye, so make sure you choose something that's nice to look at.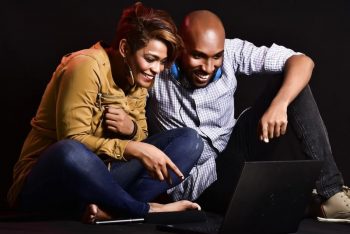 Who wouldn't want to have access to thousands of great movies and shows? Sign them up for a Netflix subscription and you will have given them a gift that helps them unwind after a long day and stay up-to-date on the latest hits.
2. A Nicely Framed Picture of the Two of You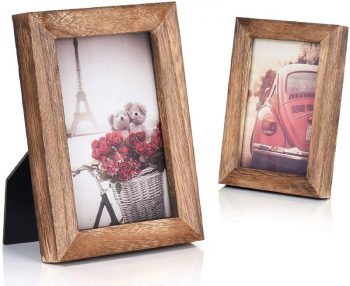 In an era where people upload their pictures to the internet and view them through their mobile device, a nicely framed picture sitting on a desk is a rarity.
3. Canon Powershot Digital Camera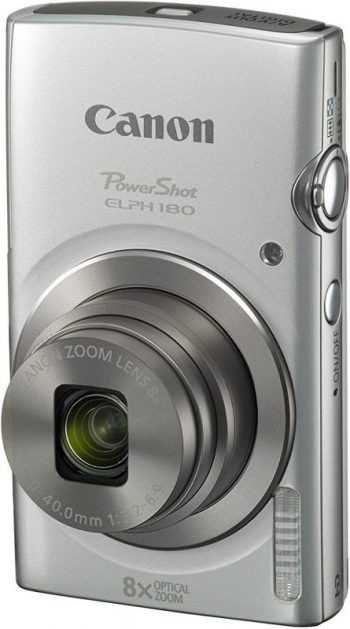 Sure, people have cameras on their phones, but there are still those who prefer a traditional camera because phone cameras just don't quite cut it sometimes.
Allow your giftee to capture precious little moments with this simple pocket camera by Canon.
4. Kindle Oasis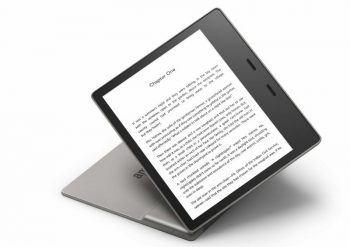 Why give just one book when you can give them access to millions of books online? The Kindle Oasis is the closest thing to holding a book in your hands and bringing along an entire library in your pocket.
5. Ray Ban New Wayfarer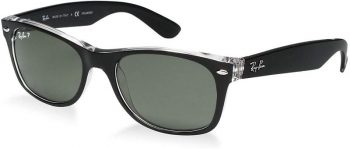 A cool pair of sunglasses can be worn on any occasion and match any outfit perfectly. There's also the added protection they afford to the wearer when they go out under the glaring sun.
Nothing says love more than giving a gift that makes sure your loved one is always safe and protected.
What Are Good Sound Gifts?
Ok, so what is a good gift for sound? How can you give something as intangible as sound as a gift?
Don't take this part of the gift set too literally. Instead, give them something that produces sound. Here are 5 sensible ideas for sound gifts that could do the trick.
Audiophiles will definitely thank you for this 5 senses gift if you sign them up for a Spotify subscription. Now they can have access to millions of songs, old and new!
7. Mighty Vibe Spotify Player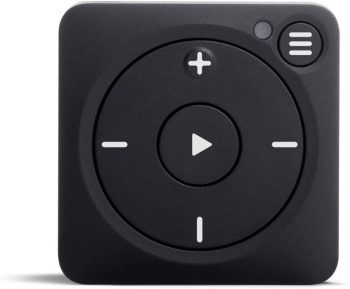 Pair that Spotify subscription with a Mighty Vibe Spotify player and your giftee will totally love the freedom of bringing their songs along without needing their cell phone!
8. Sony Noise Cancelling Wireless Headphones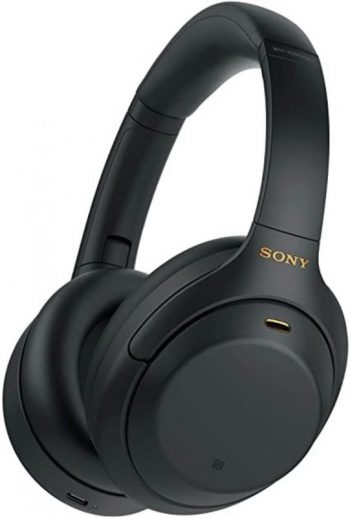 To complete the Spotify experience, supply them with these Sony WH1000 XM4 Noise Cancelling Wireless Headphones. That audiophile in your life will thank you the whole year round.
9. JBL Bluetooth Portable Speaker

If the Sony wireless headphones are a little out of your budget, give them this JBL Bluetooth Portable Speaker so they can share their music with others.
Your giftee can connect it to their favorite device and have a small party going wherever they go. Audiophiles love the JBL brand because of its crisp sound quality and innovative product designs.
10. Ibanez Piccolo Guitar

Give a 5 senses gift that allows someone to make their own music. This Ibanez Piccolo guitar is an instrument any musician would love to own and play.
It helps that it's small and light, allowing your recipient to take it wherever they go and play whenever the mood strikes.
What Are Good Smell Gifts?
Our sense of smell has the ability to enhance everything around us. Food tastes better, moods are calmer, atmospheres are lighter, and these are just some of the few things smell gifts can affect.
So in essence, smell gifts are just as good for the nose as they are for the spirit. Help your giftee nourish their soul with these smell gifts.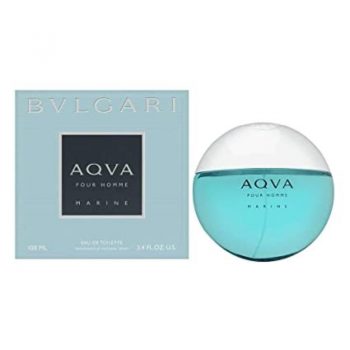 If you really have no idea what smell gift to give, make it a bottle of good perfume.
One can never go wrong with perfume.
And you will definitely hit it big with women if you give Vera Wang's Princess Perfume. For men, Bulgari's Aqua Marine Por Homme is the perfect long lasting scent that turns heads.
12. Scented Candles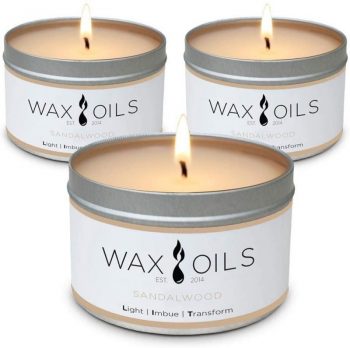 Scented candles set the mood right in any home. Light a few in strategic places and you'll soon notice the person you give this to will have a calmer atmosphere around him or her.
13. Aromatherapy Set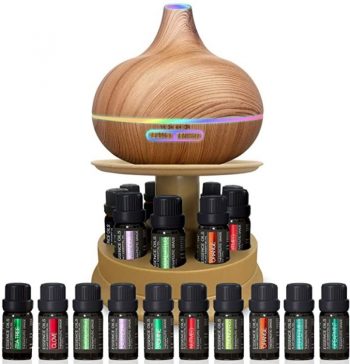 Giving an aromatherapy set as part of your 5 senses gift is a great way to give the power to choose your mood. This set has a variety of scents meant to evoke different moods and feelings based on scent.
14. Lavender Scented Oils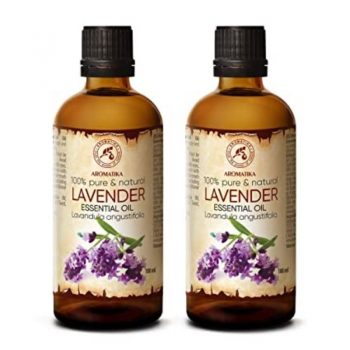 Lavender scented oils promote relaxation and freshness. If you notice that your loved one or friend is constantly stressed, this scent will immediately uplift their spirits.
15. Febreze Car Freshener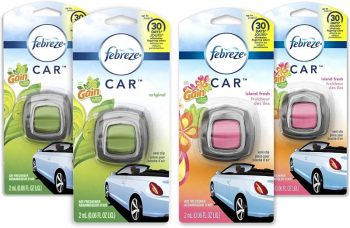 A simple yet appreciated gift. No one likes to ride in a smelly car. Give them these Febreze Car Fresheners and they'll have their cabin smelling like a new car again.
What Are Good Touch Gifts?
Touch gifts are meant to provide satisfaction through tactile feedback. So, if you're looking for touch gifts to include in your 5 senses gift package, think of what feels good to the touch and the skin.
16. Bohemian-Inspired Fluffy Comforter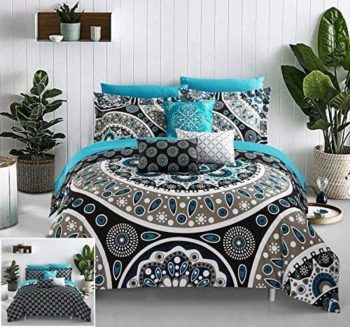 This comforter will keep your giftee warm even on the coldest nights. It also helps that its bohemian design is pleasing to the eye and has matching pillow cases to make your bed the focal point in the room.
17. Weighted Blanket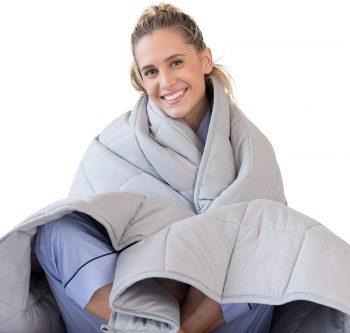 Weighted blankets simulate deep pressure stimulation. That's a fancy term for a nice overnight full-body hug.
18. Flannel Onesie Pajamas

Give your loved ones a good night's sleep with these flannel onesie pajamas. These pajamas offer maximum comfort and breathability to keep them warm throughout the night.
19. Bath Bombs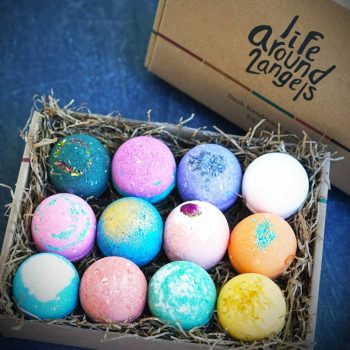 Bath bombs leave your skin soft, supple, and silky, making it a pleasure to touch and feel. So in essence, this 5 senses gift is not only good for them, but also good for you.
20. Premium Quality Cowhide Gloves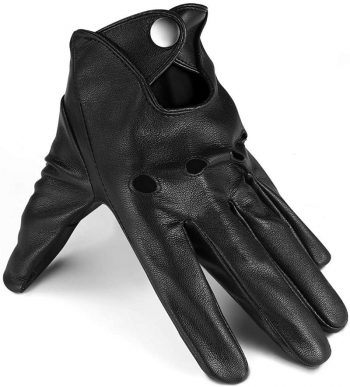 These gloves are perfect for anyone who easily gets cold hands. These cowhide gloves are soft and supple and allow for full range of motion when worn.
They also look good and will match any outfit. The most important thing, though, is that these gloves provide excellent grip on any surface and still allow the user to operate their touchscreen devices.
What Are Good Taste Gifts?
The best way to a man's heart is through their stomach.
No – scratch that.
The best way to anyone's heart is through their stomach.
Taste gifts appeal to the palate and don't necessarily have to be presented in special wrappers. As long as it involves food and the pursuit of delectable delights, anything can be turned into a taste gift.
21. Dinner at a Posh Restaurant (Worth Every Penny Spent)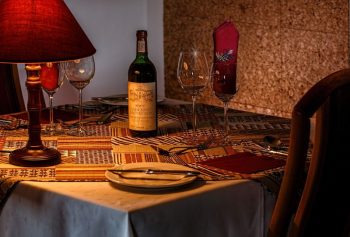 The best 5 senses gift you can give for taste is food, but don't limit it to things you can eat.
Dinner at a nice restaurant is something anyone would greatly appreciate. Suit up and head out for a classy night out on the town.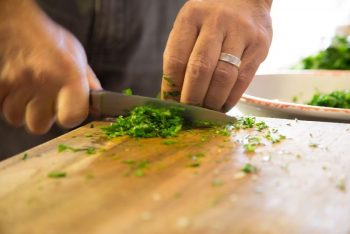 If you're planning on a simpler affair, a simple home-cooked meal is a great way to anyone's heart. If you know what they like and how to prepare it, you're in for a very special night together.
Not a home cook? Uncomfortable in the kitchen? Meal kit services like Blue Apron and Hello Fresh have made it possible for anyone to put together a home-cooked meal!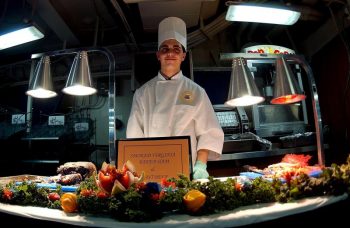 Another taste gift that anyone can enjoy is a cooking class. Surprise that special someone by enrolling them in cooking classes.
Now that more and more companies have shifted to virtual interactions, cooking classes are more convenient and easier to access.
Watch how their culinary skills develop over time!
24. A Box of Chocolates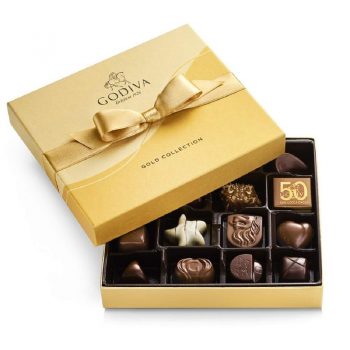 Chocolates are perfect for any occasion because who doesn't love chocolate? Include a box of chocolates in your 5 senses gift package and you'll have the sweetest tasting gift.
25. A Bottle of Chardonnay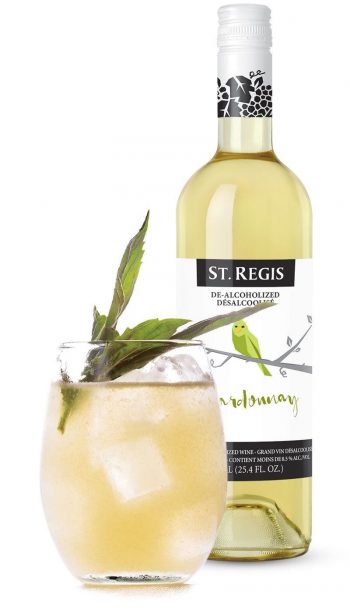 Chardonnay is the perfect wine because its versatility lends well to all types of meals.
Whether you're having a nice romantic Valentine's dinner or a Christmas party for two, including this in your 5 senses gift package will always be a sensible addition.
Now It's Time To Pick Your 5 Senses Gifts!
Well, we've come to the end of this list. Now, I'm hoping you've found 5 gifts from each category of senses that you can mix and match for that special person or friend in your life to appreciate.
Just remember: try to learn what truly appeals to your giftee's senses and choose the gifts most appropriate to them (and that they deserve).
Oh, and one last thing – you don't necessarily have to give these gifts in one go! A fun way to share 5 senses gifts is to space them out however you want, perhaps over a week, and surprise your loved ones or friends when they least expect it.