Picking the perfect present for a college girl is tricky. You either have to know what she likes or be familiar with what's popular amongst Gen Z to choose a gift she'll appreciate and use.
Don't worry if you're out of the loop because the daunting search is over. Here are 29 Christmas gifts for college girls including dorm essentials, self care staples, and budget-friendly stuff.
8 Christmas Gifts for College Girls
1. Nine West Watch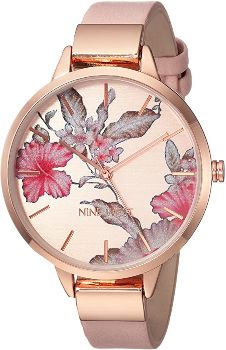 As the young lady in your life gets one step closer to graduation, equip her with this beautiful watch that will be a useful tool in her day-to-day endeavors.
Choose from four chic colors: silver, gold, gray, and rose gold.
2. iPad Pro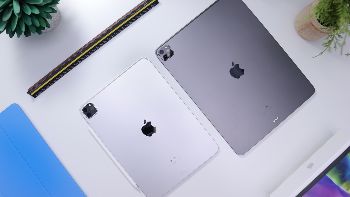 iPads are not just great for leisure. It's a useful tool for taking down notes, recording lectures, watching video lessons, and more! Pair it with an Apple pencil and magic keyboard to complete the set.
3. Satchel Purse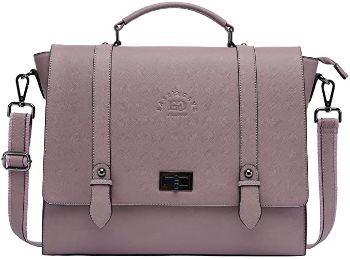 She won't have to choose between being stylish and practical with this pretty satchel purse. It's perfect for college students since it's very spacious and can even fit a 15.6-inch laptop. Plus, it isn't bulky so the bag will be convenient and easy to carry around campus.
4. J'adore Perfume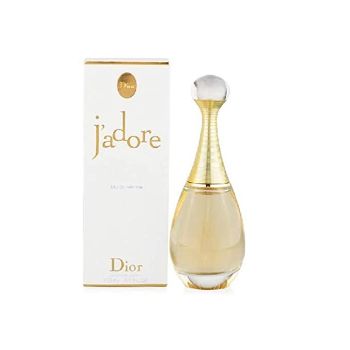 As Christian Dior said, "Perfume is a mark of female identity and the final touch of her style." This perfume has a sweet and seductive aroma that will leave her smelling like orchids, roses, and blackberries.
5. Oversized Wearable Blanket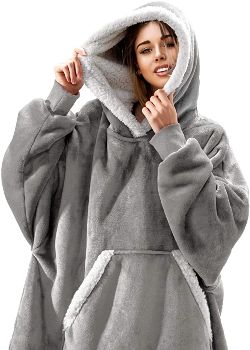 For the college girl who loves to wear oversized tops, this wearable blanket will become her new favorite loungewear.
This fluffy blanket hoodie will keep her warm and comfortable while pulling an all-nighter or while binge-watching Netflix. It also features a double-sided fabric of microfiber and sherpa.
6. Makeup and Jewelry Organizer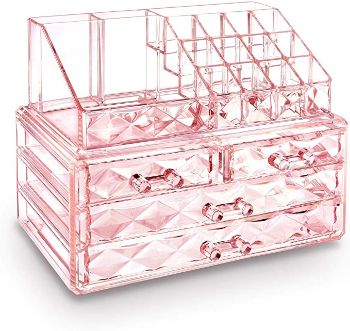 This aesthetic makeup and jewelry organizer is perfect for college girls who are always on the go. Since it's spacious and can store everything in one place, she'll know exactly where to find what she needs.
Plus, the diamond-pattern design of the organizer makes it IG and Pinterest-worthy.
7. Mini Projector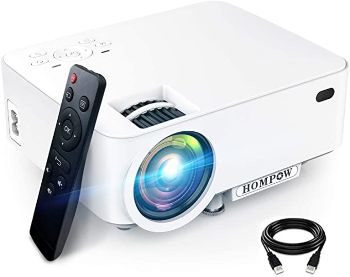 If she can't go to the movie theater due to deadlines, classes, and meetings, then treat her to a personal projector. With this mini projector, she can watch the latest movies and series in the comfort of her own room.
8. Coffee Mug Warmer
Is she a coffee lover who hates it when her coffee goes cold? This electric mug warmer is the solution to her problem. It features an LED display and a water-resistant plate that will keep her company while she pulls an all-nighter.
5 Dorm Essentials for College Girls
9. Hanging Organizer

This hanging organizer is suitable for dorms since it's space-saving and easy to assemble. With five large-capacity pockets, she'll be able to maximize her dorm space. The best part is that it's made with thick cardboard and eco-friendly fabric.
10. Bedside Shelf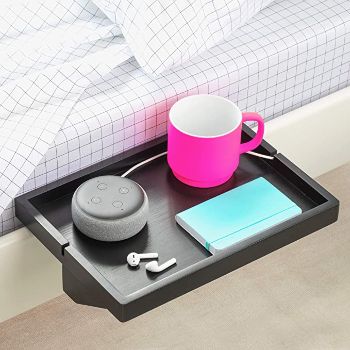 Another space-saving item all college girls should have is this cool bedside shelf. It's perfect for days when she just wants to stay in bed but needs to be productive to meet deadlines. The BedShelfie can hold up to 15 lbs of items such as a laptop, notebooks, and mugs.
11. Power Strip Tower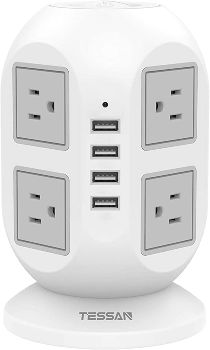 A power strip tower is a handy present if the college girl in your life has a roommate. With this gift, she won't have to wait for a vacant outlet whenever she needs to charge her gadgets. It features a 10 foot extension cord, eight AC outlets, and four USB ports.
12. Air Purifier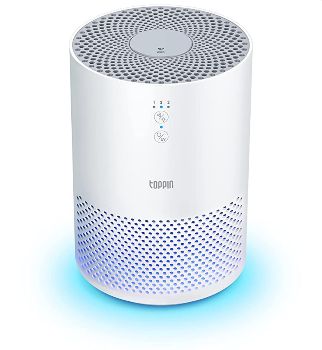 Having an air purifier is important, especially in small and closed spaces since it reduces the possibility of respiratory problems caused by indoor pollutants. This air purifier also works as a cool nightlight.
13. Electric Breakfast Station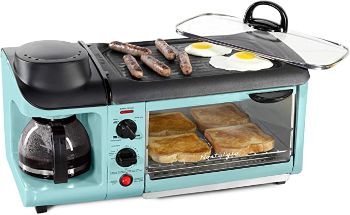 For college students who don't have a kitchen to prepare breakfast, this electric breakfast station will be a game-changer! This 3-in-1 appliance will allow her to brew coffee, fry eggs, and make toast all at the same time.
Cleaning the station is also easy, which will give her more time to focus on more important things like schoolwork.
5 Trendy Apparel for College Girls
14. Floral Wrap Dress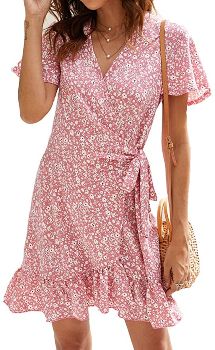 This cute summer dress is a great gift choice for a college girl. It features an easy and convenient wrap closure so she can adjust the tightness according to her preference. This floral print is also perfect for vacations, parties, and beach getaways with girlfriends.
15. High Waisted Skirt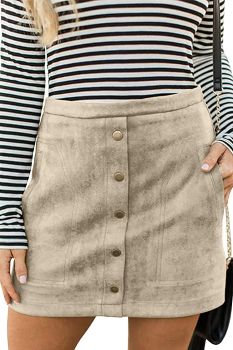 Pair this skirt with any top for an effortlessly chic look. She'll love this skirt because it's stylish and comfortable – what every girl dreams of. Add this long-sleeve striped shirt to complete the look.
16. Classic V-Neck Shirts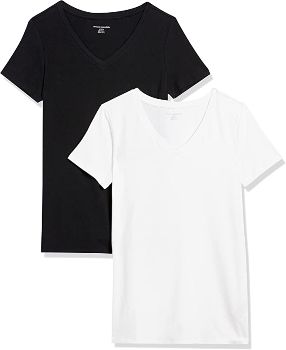 For days when she's rolling out of bed for class, these classic v-neck shirts are a go-to. These v-neck shirts are also suitable for college students since they're wrinkle-free and breathable.
Choose from 35 available colors and prints.
17. Stretchable Capri Pants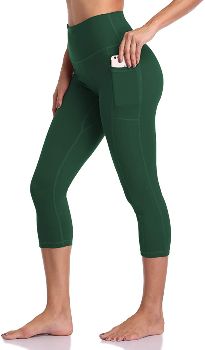 Every college girl needs reliable pants that are fashionable and comfortable as well, and these stretchy capri pants tick all the boxes. They're suitable for everyday use and for working out.
18. Workout Outfit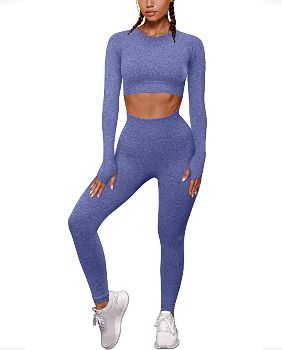 Give this stylish workout set to the college girl with an active lifestyle. It'll give her the confidence and freedom to do her exercises since it's made with stretchy and soft material. This chic activewear comes in 10 colors as well as short and long-sleeve variations.
6 Self-Care Presents for College Girls
19. Compact Skincare Refrigerator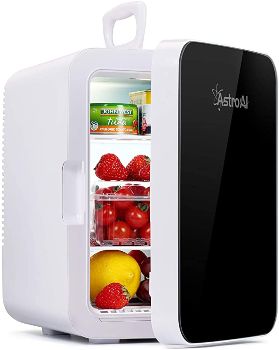 Some skincare products require cold temperatures to protect their longevity and stability. Aside from that, having a dedicated mini fridge for makeup and skincare products will lessen the possibility of their contamination from food.
This mini fridge is the perfect appliance for dorms since it has a cooling and heating function.
20. Head-to-Toe Home Care Mask Set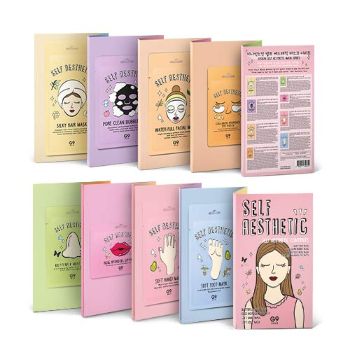 There's no better way to relax and reward oneself after successfully surviving yet another semester of college than with this home care mask set that comes with eight different self-care treatments, such as a hair mask, facial mask, nose strip, and more.
21. Wireless Sleep Headphones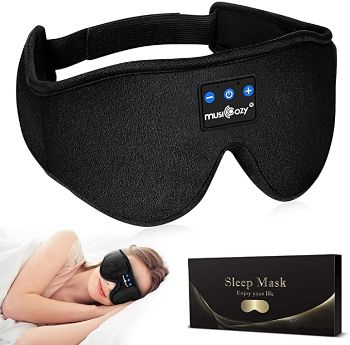 These wireless sleep headphones are an effective device that will give her a peaceful night's rest. She'll be able to enjoy music without worrying about tangled wires.
22. Bathtub Pillow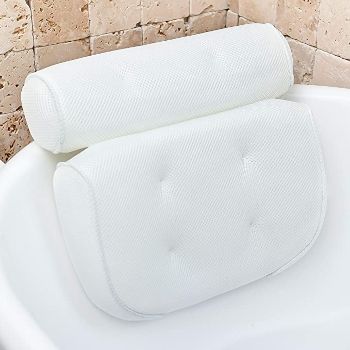 This bathtub pillow will take "me time" to another level. With this non-slip pillow with suction cups, she can comfortably stay in the bathtub for as long as she likes.
This bamboo bathtub tray will be a great addition to this gift, too.
23. Facial Cleansing Brush Set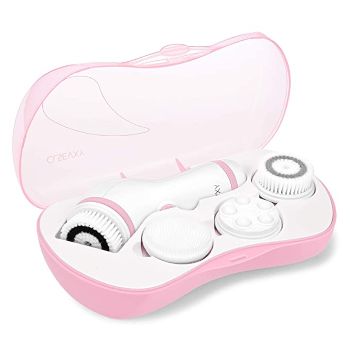 Skincare routines aren't complete without a cleansing brush set. This brush features four interchangeable brush heads that are suitable for all skin types (normal, sensitive, dry, and oily).
Plus, it comes with a sturdy case so she can stick to her skincare ritual even while traveling.
24. Electric Hair Removal Kit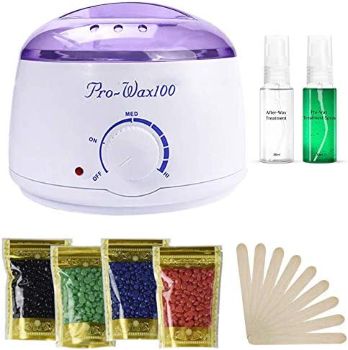 Don't have time to go to the waxing salon? No worries! With this electric hair removal kit, she'll have an accessible and effortless waxing experience. This set includes a wax warmer, four wax bean packets, and 10 wooden applicators.
5 Budget Friendly Presents for College Girls
25. Funny Coffee Mug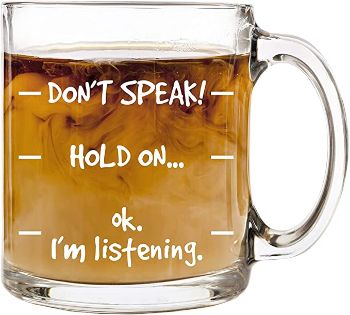 For college girls who can't function without a cup of coffee first thing in the morning, this funny mug will be the perfect gift for her. This 12 oz classy mug is made from high-quality glass and is both dishwasher and microwave safe.
26. DIY Cactus Coaster Set
Give her this cactus coaster set that is both functional and aesthetic. It's an excellent present for a college student to help prevent unwanted spills that can damage books and papers.
This coaster set includes six green coasters, a flowerpot, and a storage box.
27. Apple Watch Scrunchy Band Set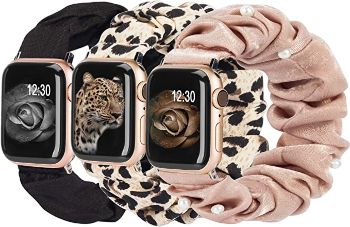 Stand out from the crowd with these chic scrunchy bands. These bands are comfortable and perfect for everyday use since they're breathable and lightweight. Choose from four sizes and eight stylish prints.
28. AirPods Case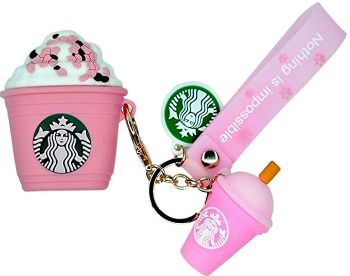 Protect and secure their AirPods from scratches and dust with this adorable Starbucks inspired silicone case! The case comes with a metal key ring that allows her to attach her AirPods to any bag.
It also includes a motivational phrase to keep them going through challenging times.
29. Personal Alarm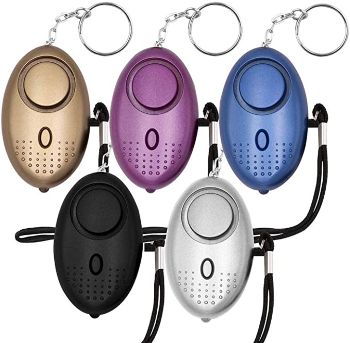 One can never be too careful, especially a young lady. This personal alarm will give her peace of mind and a sense of security as she roams around the campus at night.
Once activated, this alarm will make a loud noise that can reach as far as 606 feet for 50 minutes!
The Best Christmas Gifts for College Girls
College is an exciting and challenging chapter. Reward the college girl in your life for all the hard work she's done throughout the semester with one of these awesome Christmas gift ideas.
Here are a few other gift lists for could make for some awesome Christmas gifts for the college girls:
Was there a gift idea I missed that you know is just perfect for a college girl? Please share in the comments!