Picking the right gift ideas for a coworker can be tricky, especially if you know very little about them. So how can you ensure they'll love the gift you choose to give?
Socialize in the office, get to know workmates, and always be friendly towards everyone, from your boss to the mailroom attendant. When you do this, it'll be less awkward to ask them about their interests so you can pick the perfect gift for the holidays and other momentous occasions.
Here are 36 work-related gift ideas for coworkers that are appropriate for any office gift exchange occasion.
1. Cute Succulent Planters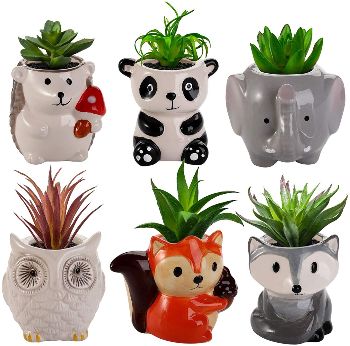 The simplest gifts are oftentimes the best ones. These succulent planters can brighten up your coworkers day. It also helps that they're irresistibly cute!
2. "Everyone's Favorite Coworker" T-Shirt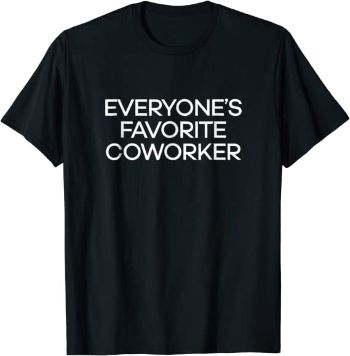 100% cotton, solid colors, snarky print, and a dash of appreciation. Show your appreciation for a coworker you've bonded more with by giving them one of these T-shirts:
"Nacho Average Coworker" T-Shirt
"Best.Coworker.Ever" T-Shirt
"Number One Coworker" T-Shirt
3. Prospek Blue Light Filter Glasses
Constantly looking at your monitor can lead to eyestrain. Show your coworker you care by giving them this pair of Prospek Blue Light Filter glasses. Now they can work longer and look snazzy while doing it.
4. "Like" Stamp
This nifty gadget will have your coworker singing "If you like it then you shoulda put a stamp on it, if you like it then you shoulda put a stamp on it, woh oh-oh, oh-oh oh."
5. No Touch Tool Kit
Working in an office during the pandemic can be scary – you can never be too careful. If you're concerned about your coworker's health, give them this No Touch Tool Kit to help lessen their contact with surfaces that could make them sick.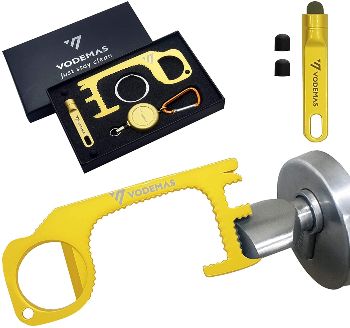 6. Flippy Kitten Stress Toy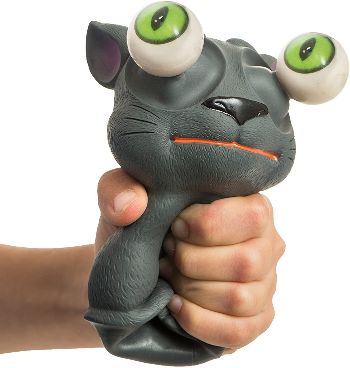 Stress – it happens to the best of us. When taking deep breaths and finding happy places in your mind no longer works, squeezing this stress ball might help.
7. Fidget Dice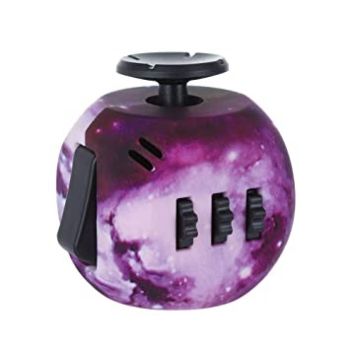 Another easy way to combat stress and anxiety is to use a fidget device. This fidget dice is small enough to keep in a pocket and has different interfaces to interact with. This is a great gift for a coworker who wants to have a better handle on their stress levels.
8. Scalp Massager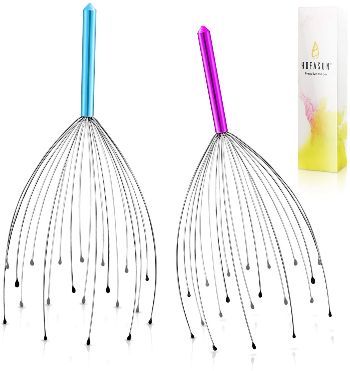 Run this across your scalp and immediately feel the tension lift. It's simple, effective, and very affordable, which makes it one of the best gift ideas for coworkers you know little about.
9. Shiatsu Massage Chair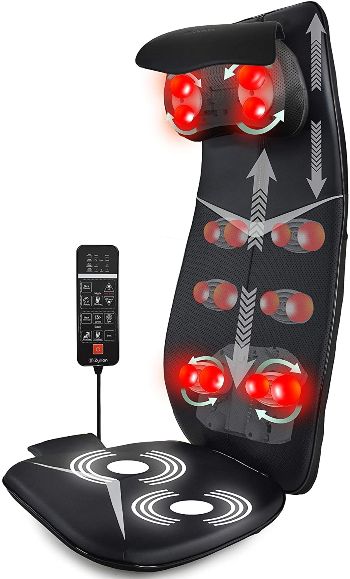 Got a coworker you really like who's always stressed? Give them this Shiatsu Massage Chair that can be used on almost any chair. This device takes care of knotted muscles in the neck, back, shoulders, and buttocks.
10. The Subtle Art of Not Giving a F*CK by Mark Manson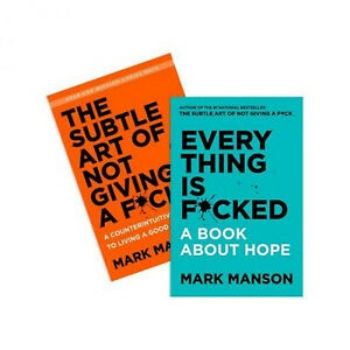 The office can be a stressful place. Show your coworker that they can overcome difficult times by learning how to control their mood and the way they react to stress.
11. Disappointed Sigh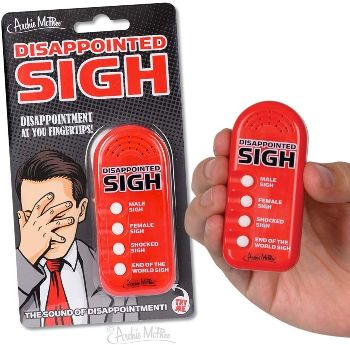 And when stress just gets to the point where a sigh is the most appropriate response, this Disappointed Sigh device can help your exasperated coworker exhale in chorus before getting back to work.
12. Ostrich Pillow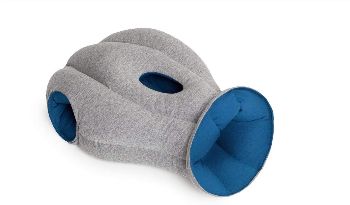 Sleep is a precious commodity when you work in an office, and taking a nap can be challenging when there's a lot of activity around.
Let your coworker nap undisturbed with this Ostrich Pillow. All they need to do is stuff their head inside and the whole world melts away as they head off for "la la land."
13. Laser Cut Wood Journal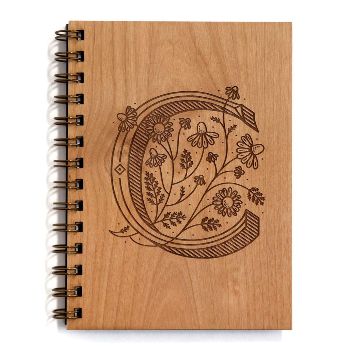 Laser Cut Wood Journals can be personalized so that the gift you give to your coworker is one of a kind. This one for example has an initial with a floral design to symbolize personality and interests.
14. Scrivener Black Lacquer Fountain Pen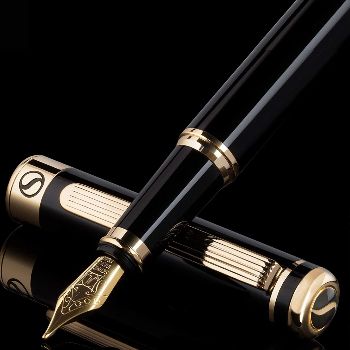 This elegant Scrivener fountain pen is the best writing tool to take notes and sign documents with.
15. Moleskine Smart Writing Journal and Pen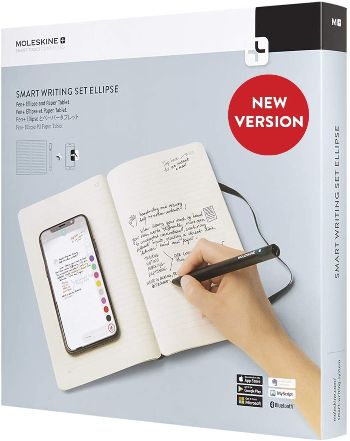 Does your coworker prefer to take notes during meetings with pen and paper? Help them save time by giving them this Moleskine Smart Writing Journal and Pen set. Now, everything they write in the journal is immediately transferred into digital form!
16. Rymek Retro Bluetooth Keyboard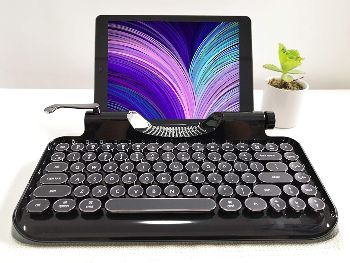 Everyone wants their workstation to look unique. If you have a coworker who likes retro and vintage stuff, this Rymek Retro Bluetooth Keyboard is a perfect addition to his or her desk!
17. Mini Pocket Printer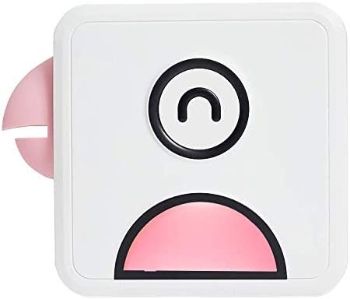 Wouldn't it be great if you had a printer in your pocket? Your coworker can now print little notes from this mini pocket printer.
This is one of the most unique office gifts for coworkers you can give. You might need to include a magnifying glass, though.
18. Keyboard Cleaning Kit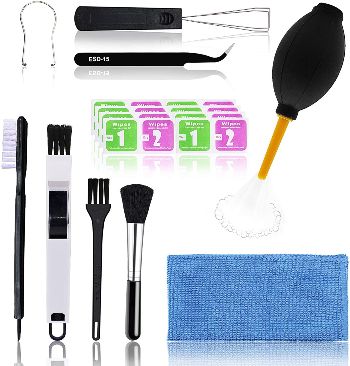 Keyboards don't automatically clean themselves. Dust, grime, and dirt can collect under the keys. Make sure your coworker doesn't suffer from the dreaded dirty keyboard with this cleaning kit.
19. Funny Desk Accessory Holder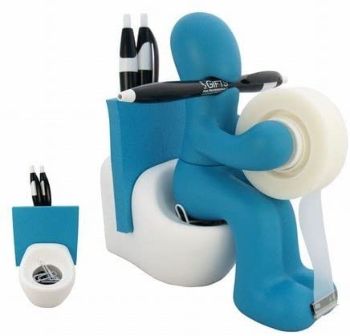 Liven up your coworker's desk space with this accessory holder. Pens, markers, paperclips, and a roll of tape can be stored in this funny receptacle.
20. Animal Shaped Paper Clips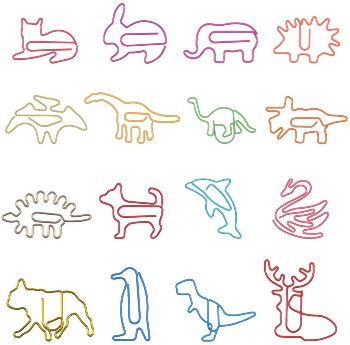 Got a certified animal loving coworker? Then these animal-shaped paper clips should make them happy. There are 80 animal shapes to choose from in every box!
21. Decision Making Paperweight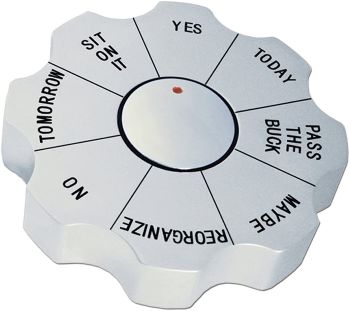 Do you have a coworker who finds it hard to make decisions? Now they won't need to rely on the trusty coin flip to make up their minds!
22. Dragon Head Stapler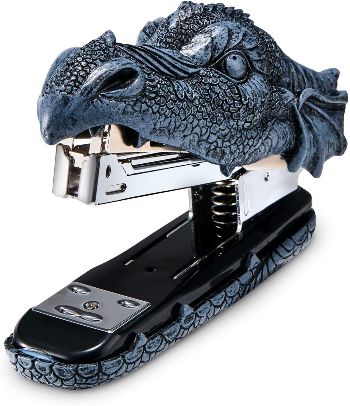 For the coworker who is constantly losing their stapler, this unique dragon's head stapler should make it easy to spot. Now everyone will know who it belongs to and return it to its rightful owner wherever it's found. Although it would help if they just labeled their stapler…
23. Perpetual Wooden Calendar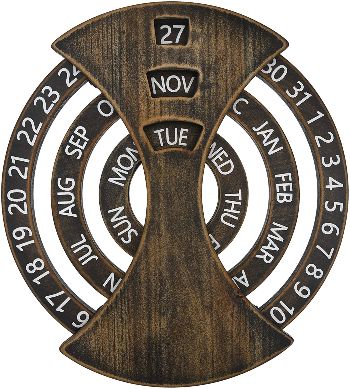 How about a calendar they'll never have to throw out? Not only is it amazing to look at, but it also does the job well and helps save the environment by reducing the number of calendars that end up in the trash bin.
24. Extra Long Charging Cable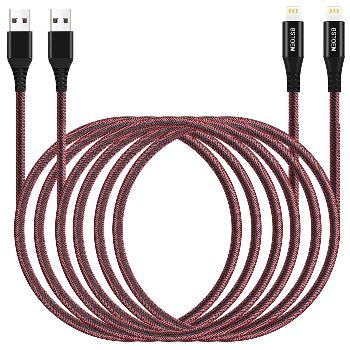 Is your coworker sitting far from an available power socket? Do they always end up with a dead phone at the end of the day? Help them reach that power source with this extra long charging cable.
25. Frideko Retro Industrial Steampunk Desk Lamp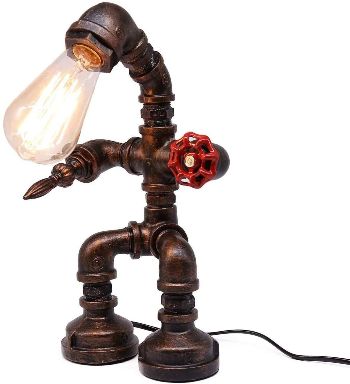 Adding unique, steampunk-inspired items on a desktop is one way to start great conversations. People will naturally gravitate towards this Frideko Retro Industrial Desk Lamp. This is great for coworkers who love to socialize in the office!
26. Owl Eyeglasses Holder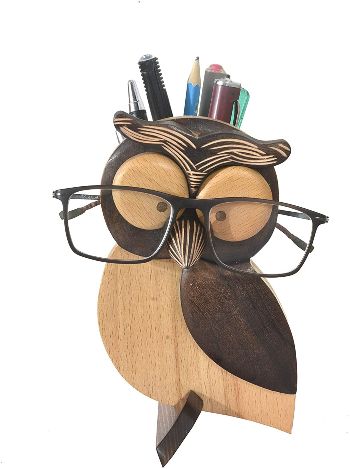 Owls are always portrayed as wise creatures. Put spectacles on them and their wisdom doubles. This gift may or may not make your coworker feel more like an intellectual. What's certain is that this is a smart addition to their workspace as it keeps eyeglasses and pens in place.
27. Ceramic Phone Stand Planter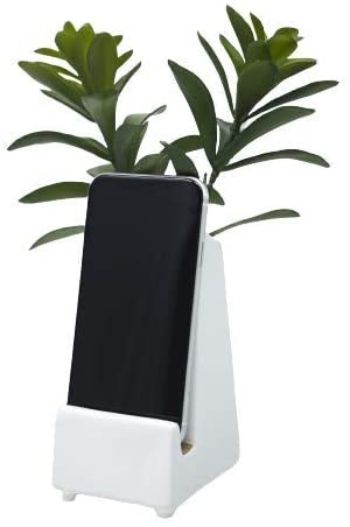 This ceramic phone stand planter is a great way to break up the sterile atmosphere of an office.
28. Planter Bookends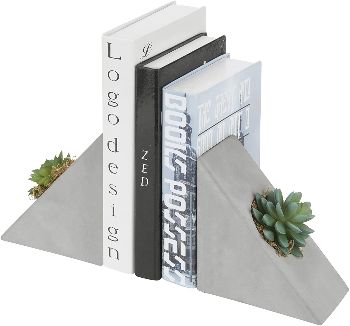 Don't just give them a plain old bookend, give them bookends with planters! The greener the desktop landscape, the better for your coworker's eyes and mental health.
29. Desktop Bookshelf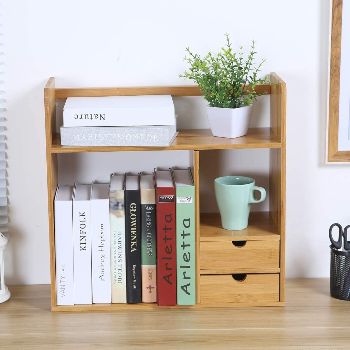 This the ultimate organizer for keeping your coworker's space clean and clutter-free. Books, office supplies, mugs, and planters can be neatly kept in one space with this desktop bookshelf.
30. Foot Hammock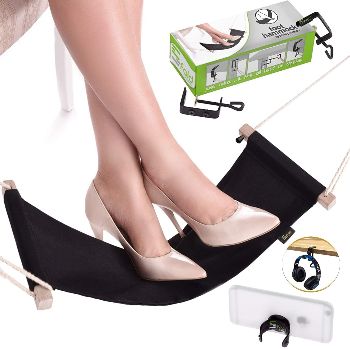 Office desks don't usually come with a footrest. You can change that with this foot hammock. Now your coworker can raise their feet under their desk and improve their comfort while working.
31. Portable Lunch Bowl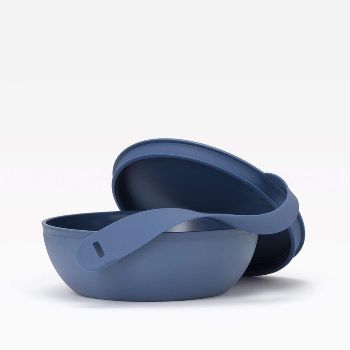 Help your coworker keep their meals piping hot with this portable lunchbowl. This BPA-free, plastic portable lunch bowl is made of premium, food-grade materials that will never affect the taste or quality of the food stored inside.
32. "World's Okayest Employee" Mug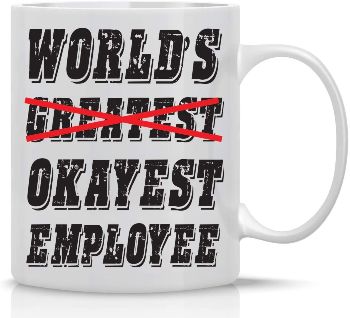 They may not be the best. They may not be the greatest. But they still deserve some recognition.
33. Gigantic Coffee Mug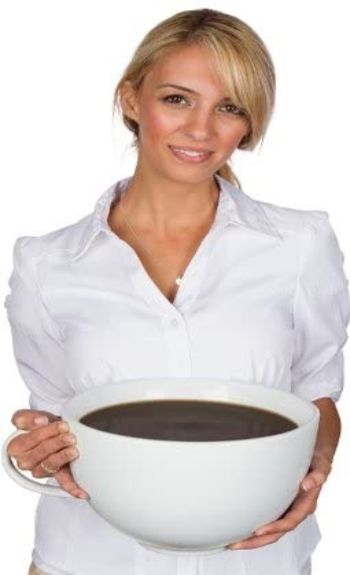 Just how much coffee does that coworker of yours consume in a day? Save them the number of trips to the coffee machine by giving them this gigantic coffee mug.
34. Hardcore Coffee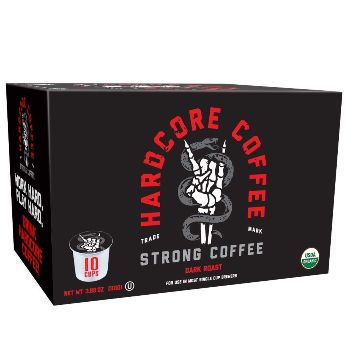 Is the coffee in your office not that strong? Kick it up a notch with this coffee for hardcore caffeine addicts.
35. Poo Pourri Kit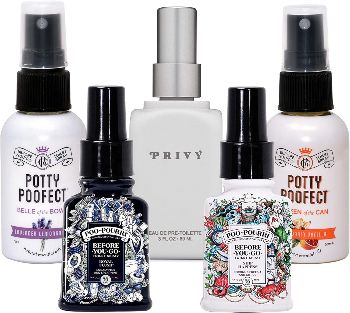 This Poo-Pourri kit always leaves the restroom smelling nice and clean – perfect for coworkers who share a space with others.
36. Retirement Countdown Timer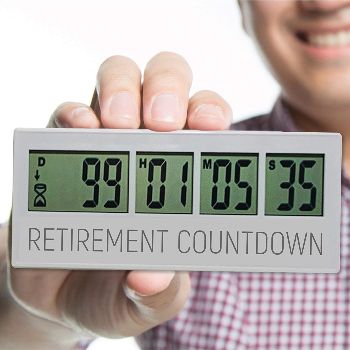 Employment always has an end, whether that means new opportunities or retirement. Help them keep track of how long they have to work before they can reap the benefits with this countdown timer.
Get to Know Your Coworkers Better and Pick the Right Gift
These gift ideas for coworkers are great for any office occasion, but the only way to guarantee your coworker is going to love what you give them is to ensure that your gift is based on their interests.
So start a conversation today with anyone and everyone in the workplace! Be sincere, ask questions, and remember what they said. This will be extremely useful somewhere down the road when you pick their name out of a hat for a gift exchange.
Looking for more good gifts for coworkers? Check out my article on sensible gifts for adults!