Sharks are awesome marine animals, which is why it's not surprising that shark gifts are such a big hit with both kids and adults.
If you want to give the best shark gift, but have no idea what the shark fan in your life will like the most, then you've come to the right place.
I've scoured the internet and the depths of the sea to compile the best list of shark gifts for you. Read on to find that special gift your shark fan will love!
12 Shark Gifts for Kids
1. Baby Shark Costume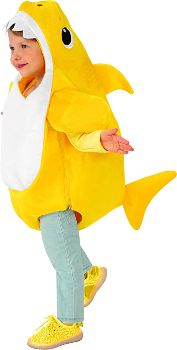 Baby Shark is a catchy song that all children love, so it's no wonder it's the number one most viewed video on Youtube! Fulfill a kid's dream of becoming a part of the Cocomelon shark family with this baby shark costume.
2. Wearable Shark Blanket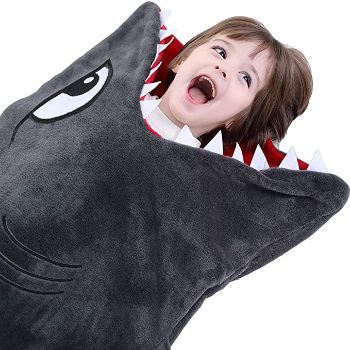 Keep that tiny shark lover warm and cozy in this adorable shark blanket! This wearable blanket will be an awesome present for a kid because it doesn't just look cool, it's also comfortable. It's perfect for camping, sleepovers, movie nights, and more!
3. Convertible Shark Lounger Chair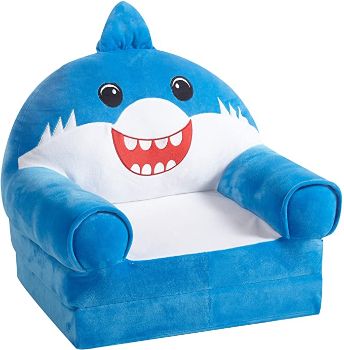 Let them know who the real boss is with this convertible lounger shark chair! The tiny shark fan in your life will love this 2-in-1 chair that can transform from being a chair into a bed! Plus, it features handles so they can bring their favorite chair wherever they go.
4. Reef Kids Shark Sandals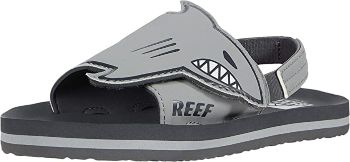 Trips to the beach will be more memorable and exciting with these awesome shark sandals! Kids will have a fantastic time with this footwear because not only does it feature their favorite marine animal, they're sturdy and comfortable as well, so they can run freely under the sun.
5. Short Sleeve Shark Print Dress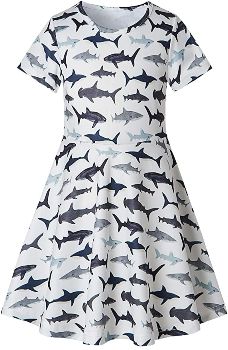 If you want a fashionable and feminine present for the little shark fan in your life, then this lovely dress is a good choice! This charming sundress is lightweight and made from cotton, so she'll be comfortable while rocking this outfit on a breezy summer day.
6. Shark Print Shower Curtain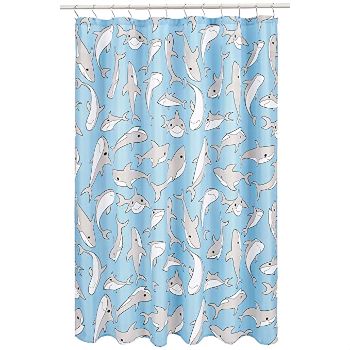 Your giftee will feel like they're chilling under the sea with sharks at bath time with this shower curtain that's made from 100% polyester. Not only is it durable and wrinkle-resistant, it's easy to install and clean, too!
7. Shark Toothbrush Holder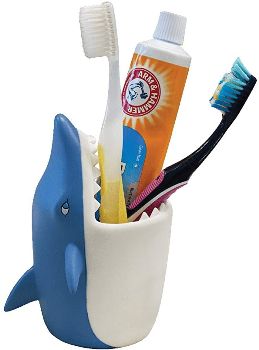 This shark toothbrush holder will keep a kid's toiletries organized. It's made with soft silicone with a drainage hole at the bottom that will keep their toothbrush clean and dry.
Aside from being a toothbrush holder, it's also a great pen, pencil, and eyeglasses holder!
8. Hooded Shark Poncho Towel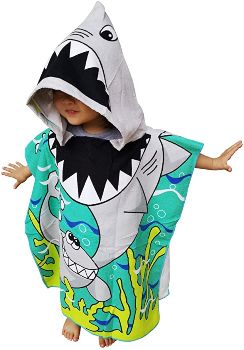 Getting a kid out of the water can be difficult, especially if they're having a blast. But with this shark towel, calling them in will be much easier!
This hooded poncho is made from high-quality materials so it's lightweight, absorbent, and breathable.
9. Shark Splash Pad Sprinkler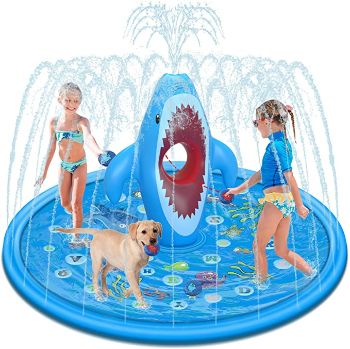 Kids will have a great time even if they can't go out to the beach with this fun splash pad sprinkler. With this present, they'll be able to bond with friends, family, and even pets!
10. Shark Kite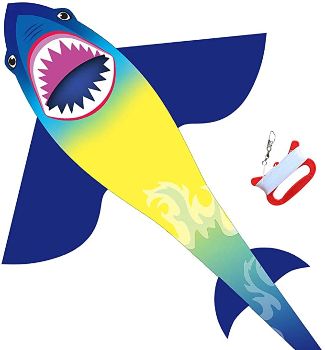 If your giftee plays video games 24/7, a kite will be a fantastic present to persuade them to take a tech break.
Flying a kite produces a lot of benefits for kids. It's a great activity to connect with nature and get some fresh air. Plus, it's proven to enhance fine motor skills and hand-eye coordination.
11. National Geographic Shark Tooth Dig Kit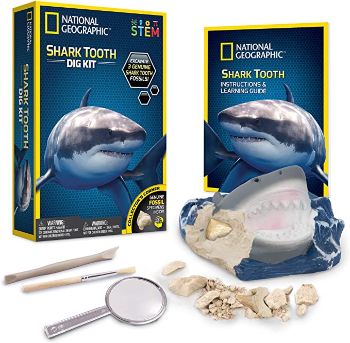 If you want a STEM toy that an aspiring marine biologist will love, this shark tooth dig kit is an awesome choice! The kit comes complete with three tooth fossils from a sand tiger, otodus, and crow shark!
12. My First Luggage Shark Spinner Suitcase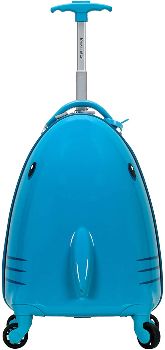 Does the young shark fan in your life travel a lot with family and teams? Give them this adorable shark luggage so they can show off their love for sharks no matter where they are.
To make the shark look more realistic, this 3D luggage also has zip pulls designed after shark teeth!
11 Shark Gifts for Adults
13. Ceramic Shark Sushi Platter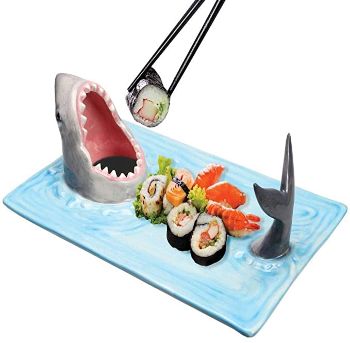 For sushi lovers who are also shark fans, this sushi platter is like hitting two birds with one stone. This platter is highly functional since the shark's mouth is a dip holder while the tail holds chopsticks and utensils!
14. "Fluent in Sharkasm" Tumbler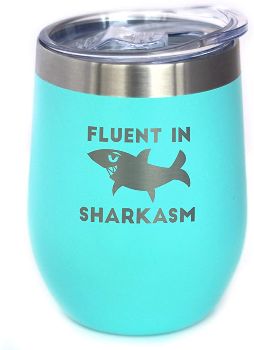 This witty tumbler will be perfect for the sarcastic shark lover. This 12 oz tumbler is also sturdy since it's made with double-wall stainless steel. It also comes in black, purple, and rose gold.
15. Shark Salt and Pepper Shaker Set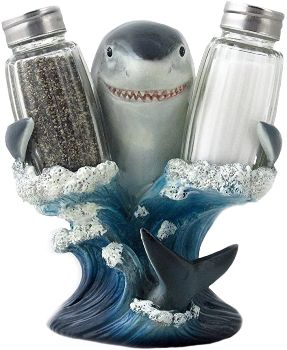 This salt and pepper shaker set will be a fantastic addition to their shark collection! It doesn't just look epic, it's functional as well. It's also hand-crafted from cold cast resin, making this gift all the more special and unique.
16. Shark Silicone Airpods Case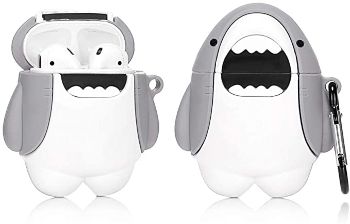 Protect their Airpods with this dustproof, scratchproof, and shockproof silicone shark case. Aside from being a cute case, it's also a great keychain. And don't worry – this shark case is compatible with Airpods gen 1 and 2.
17. Shark Head Plant Pot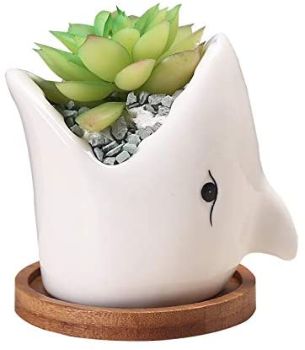 Does your giftee have a green thumb? Give them this cute plant pot to brighten up their space! Each pack includes two shark pots and two treetop bamboo stands.
18. Shark Themed Jigsaw Puzzle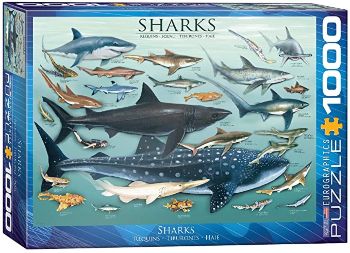 Give this fun and challenging jigsaw puzzle to the shark fan in your life. Solving jigsaw puzzles yield lots of benefits such as greater attention to detail, increased IQ, and improvement of problem solving skills.
19. "Beware of Shark" Sign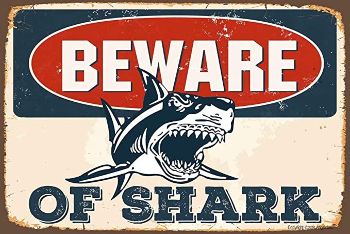 This cool wall art sign will make their space 100x cooler! It's a fantastic gift since it's rust-proof to ensure that it will last a long time. It also comes with four pre-drilled holes, so installing this sign will be a piece of cake.
20. Shark Print Bucket Hat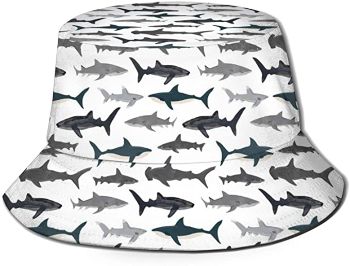 If your giftee loves fishing, then this shark print bucket hat is a must! Aside from adding swag to their outfit, this hat will also protect them against the damaging effects of UV rays.
21. "Come to the Shark Side" Shirt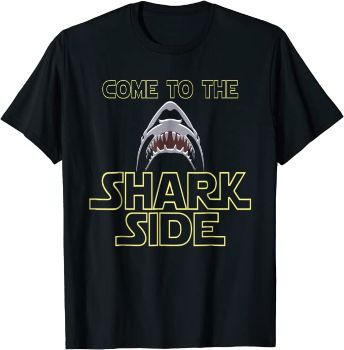 If your giftee is also a Star Wars fan, they'll be thrilled to receive this Star Wars inspired shark t-shirt. It will be their new favorite shirt since it looks awesome and is comfortable!
22. Magic Scarf Shark Mouth Head Wrap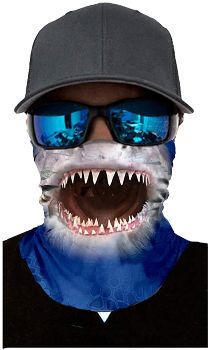 If you're looking for a multifunctional and practical present, then this 10-in-1 head wrap is an excellent choice since it can be used as a headband, scarf, cap, head cover, mask, and so much more!
23. Microfiber Shark Print Beach Towel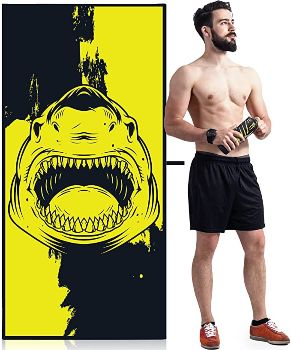 This extra-large towel is perfect for people with an active lifestyle since it's suitable for camping, swimming, and travelling. Brownie points for the vibrant and epic shark design!
Wrapping Up the Best Shark Gifts
Whether your giftee fell in love with sharks because of the movie Jaws or because of the Baby Shark from Cocomelon, these presents will make a shark fan very happy.
Which items on the list do you think your giftee will like the most? Share your thoughts in the comments below!
And check out this list of the best dragon gifts to get more gift inspiration!