It's hard not to fall in love with the story of Belle and the Beast. It's a tale that's old as time yet continues to captivate people of all ages.
If you know someone who's a fan of the film and want to give them something valuable for a special occasion, then this list was made for you!
I've compiled the most wonderful Beauty and the Beast gifts for fans of any age. This includes merch, collector's items, and more!
Beauty and the Beast Backpack
Keep it simple and classy with this pretty Belle backpack. It's also practical and good for everyday use because of its size.
The bag features an embossed image of Belle and embroidered roses at the front and back.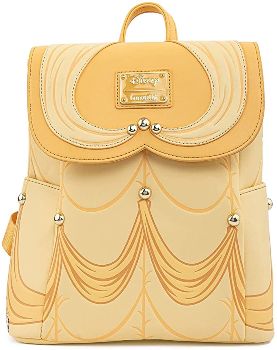 Beauty and the Beast dancing in the ballroom is one of the most magical scenes in the film, partly because of Belle's amazing gown. Let them have their own magical moment with their own version of that iconic dress!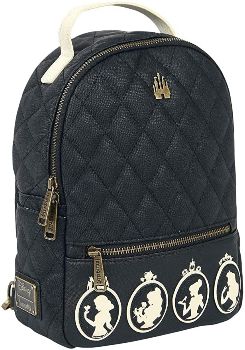 If your giftee is not the girly-girl type, then this bag is the perfect gift for them! It's chic, beautiful, and suitable for grownups who are huge fans of Disney princesses.
Plus, it features an adorable Disney castle fabric lining on the inside.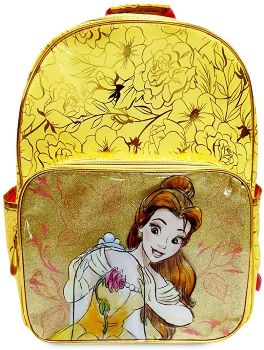 Your giftee will be excited to go to school because of this cute Belle school bag. They'll love the golden floral design that makes it unique and elegant. The bag will also easily fit all of their school supplies.
Beauty and the Beast Gifts for Adults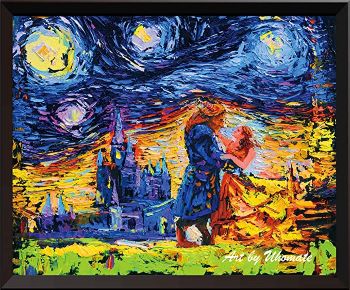 For fans of the Disney movie and Van Gogh, this present is like hitting two birds with one stone! This digital reproduction shows the iconic dancing scene in the film painted Van Gogh-style.
It's available in six sizes and will be a beautiful addition to their space or collection.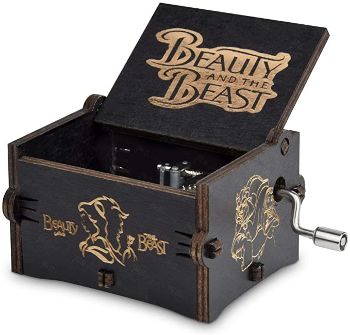 Let's be honest, the theme song of Beauty and the Beast is probably the most romantic song ever.
It's the moment that the main characters realized they're falling hard for each other. Let your Beauty and the Beast fan relive that magical moment with this cute musical box!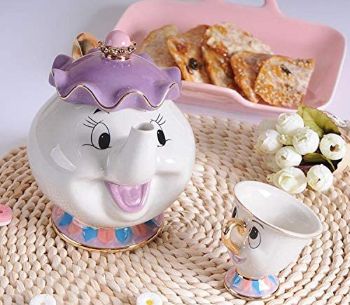 If your giftee's favorite characters are the gentle Mrs. Potts and the adorable Chip, then this tea set will be a splendid gift.
Aside from being a collector's item, the set is also functional. The capacity of the teapot is 500 ml while the teacup can hold up to 55 ml.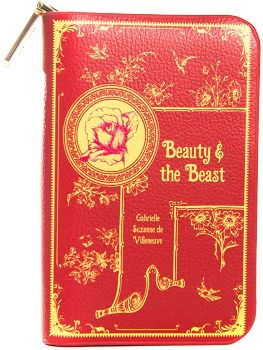 This vintage coin purse is a practical gift that the Beauty and the Beast fan in your life will adore! It resembles the book cover of La Belle et La Bête, the oldest known version of the fairy tale.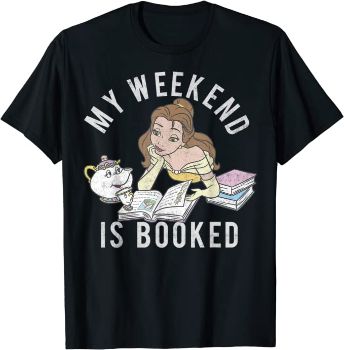 Is your giftee a bookworm like Belle? Give them this witty shirt to lounge with while they read their favorite novels.
It's comfortable and lightweight making it a great shirt for staying in and relaxing on the weekends. The shirt is available in five colors: black, navy blue, royal blue, green, and purple.
This rose ring will make them feel and look like a true princess! Pair it with these lovely earrings to complete the look.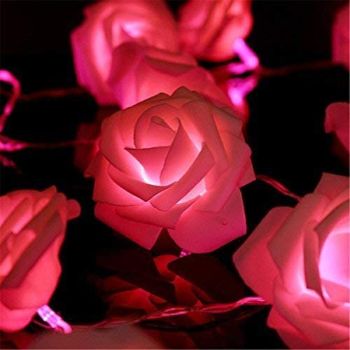 Fans of the movie know the importance of the enchanted rose. It's a magical flower that symbolizes the time left for the Beast to find his one true love.
These roses will make their space look like it came straight out of a fairytale. Each pack contains 20 roses with LED lights that come in seven colors.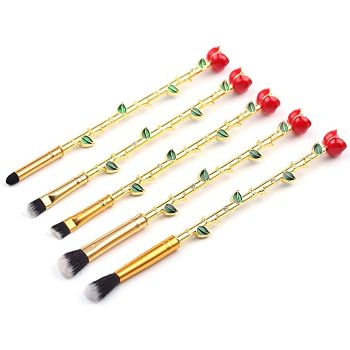 These rose eye makeup brushes will help them in achieving the chic look of Belle! Each set contains five brushes made with soft synthetic fiber and metallic handles.
Check out this makeup and hair tutorial to copy her iconic look.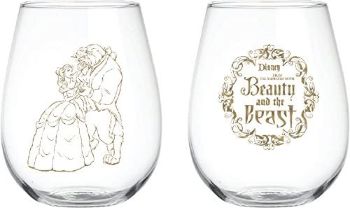 Upgrade their kitchenware and add these gorgeous stemless tumblers to their collection. Each set contains two 16 ounces glasses that are ideal for serving wine and cocktails.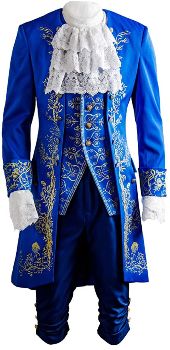 Looking for THE best Beast costume? This outfit offers a complete look! It comes with a shirt, neckerchief, vest, coat, and pants.
Your giftee will look like a real dashing prince with this costume!
Beauty and the Beast Gifts for Kids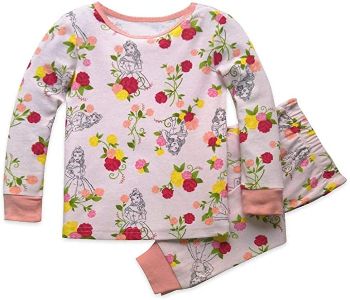 These adorable pajamas are perfect for watching Beauty and the Beast. They're made from 100% cotton so they're not just cute, they'll also keep kids comfy and warm.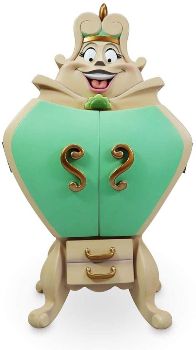 Like the Wardrobe that's Belle's confidante, this unique jewelry box will keep jewelry safe and secure. It features two hinged doors, three drawers, and three hooks.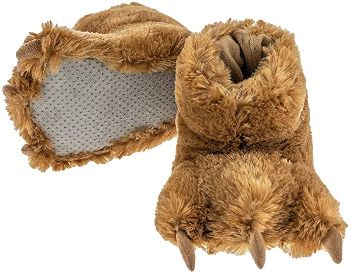 Paw slippers are a unique and awesome gift for a fan of the Beast. Aside from being relaxing home slippers, these will also complete their cosplay look.
The soles are infused with non-skid rubber dots so you won't have to worry about them slipping while using these furry paws.

For fans who want to be Belle for a day, this costume will make their dream come true! This Belle costume comes with a beautiful dress and bow.
Check out this iconic yellow gown to complete her Belle outfits collection.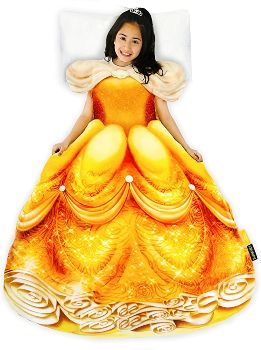 With this cute blanket, they'll be a cozy princess while they sleep at night! It's made from premium fabric making it super soft and snuggly.
These wearable blankets are perfect for sleepovers. There are also Elsa, Cinderella, and Aurora blankets available!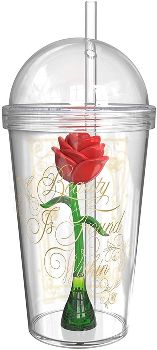 Keep them hydrated with this adorable rose tumbler that will motivate them to drink more. This 22 ounces tumbler is durable and safe to use since it's made with BPA-free plastic and silicone.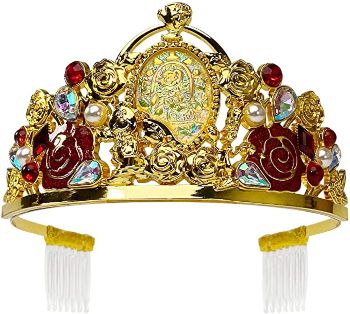 Every princess needs their tiara, and this exquisite tiara is a fantastic accessory that will make them look the part.
It's accented by faux gems, pearls, and roses, and has a secure fit so it won't fall off easily.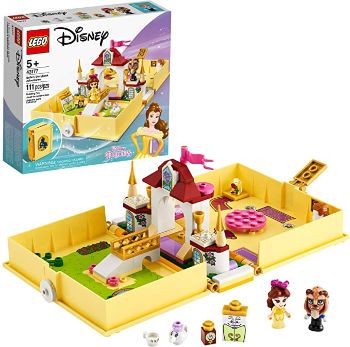 This LEGO brick book will take them on a magical adventure with the Beast, Belle, Chip, and more! It's an amazing present that will spark their imagination wherever they are since it's compact and portable.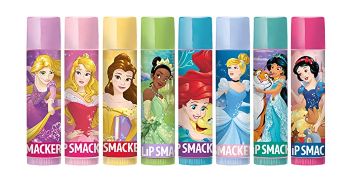 For the child who loves makeup, these lip balms will be a sure hit! Each pack contains eight different flavors such as vanilla, cherry, and cotton candy.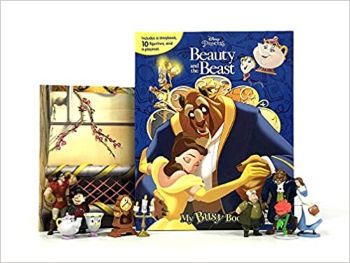 Educational presents are always a great idea. With this gift, they won't just have an engaging storybook, but 10 figures to play with as well!
It also includes a cool playmat that features the different rooms of the castle that makes pretend-play more fun.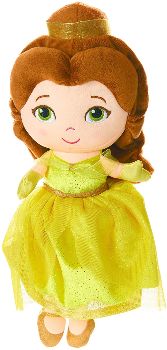 This loveable Belle plush doll will be their new favorite cuddle buddy. It's soft, huggable, and compact, so they'll want to bring it along on road trips, planes, and sleepovers.
Plus, pressing her tummy will elicit a magical sound.
Beauty and the Beast Gifts for Everyone
Beauty and the Beast is a classic fairytale that continues to capture the hearts of both kids and adults. I hope you found the best Beauty and the Beast gifts that will make your giftee happy in this list.
Who's your favorite character in the film? Share in the comments!
Looking for mythical gift ideas? Check out this post about the best Percy Jackson gifts you can give a fan!