Know someone who's building a man cave for the first time or renovating it to keep up with all the new technologies and trends and is in need of some sweet man cave gifts?
Whatever his reason may be, man caves are awesome places to just chill out and show off their interests and hobbies, so it's important to make it feel homey and unique.
Read on to get inspiration for great man cave gifts to give your boyfriend, husband, dad, or friend.
19 Epic Man Cave Gifts
1. Rubber Gear Wall Clock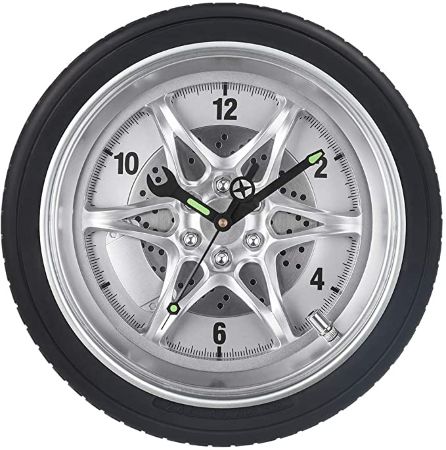 They say that time passes by quickly when people are having fun (like in a man cave). Never let him miss a meeting, appointment, or date night ever again by giving him this cool gear clock for his man cave.
2. Lounging Chair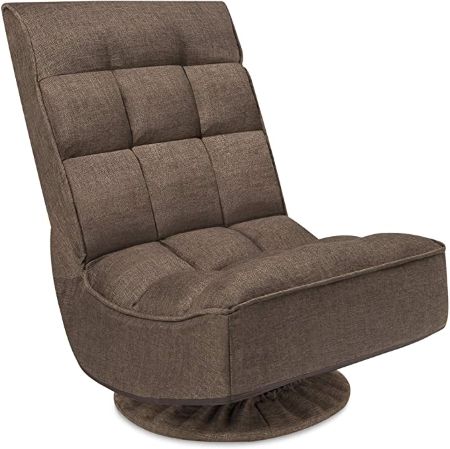 One of the purposes of man caves is to provide relaxation, and this lounging chair will give them just that. It's a comfortable chair that has an adjustable backrest and a 360-degree swivel feature.
This stylish chair will be perfect for gaming and watching films, and is available in three colors.
3. Personalized Man Cave Neon Sign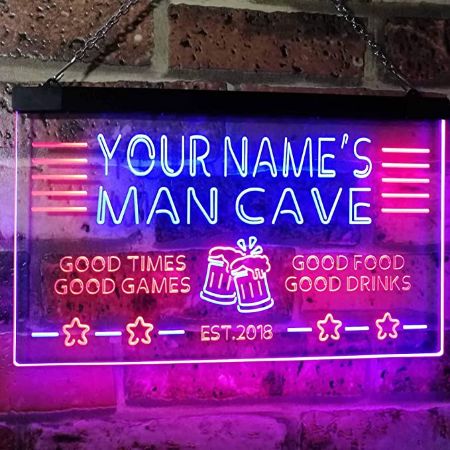 Add a personal touch to their man cave by giving them this cool neon sign. You can further customize this man cave gift by picking the color and size of the sign.
It will be a great centerpiece and conversation piece for their special space.
4. Playstation Neon Sign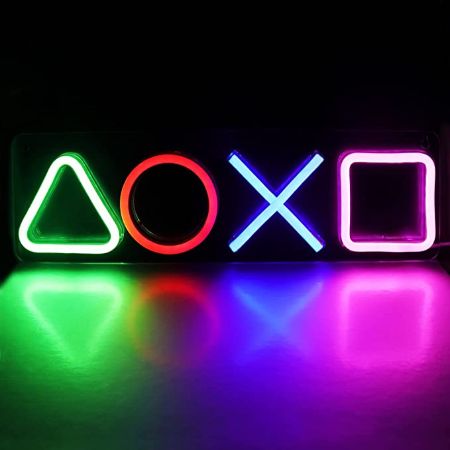 Is your recipient a certified gamer? This PlayStation neon sign will be an excellent decorative piece for their gaming-inspired man cave.
Since it's made with acrylic LED and silicon strips, it's very safe to display because the possibility of glass breakage or chemical spillage is slim-to-none. It also has two built-in holes that will make installation effortless.
5. Dragon Light Fixture
Their man cave will be protected day in and day out by this mighty dragon. Aside from being an epic decor, it also works as an awesome lamp. This present will be perfect for medieval-themed man caves.
Get more dragon gift ideas here.
6. Desk Table Lamp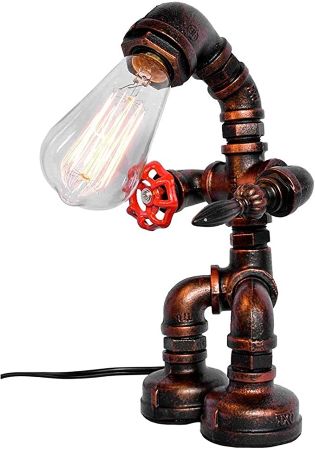 Does your recipient have a knack for creating something unique and beautiful using ordinary household items? Then he'll love this lamp that's made from pipes, iron, and a valve.
Get more gift ideas for the creator and builder in your life in this list of gifts for engineers.
7. Dartboard Set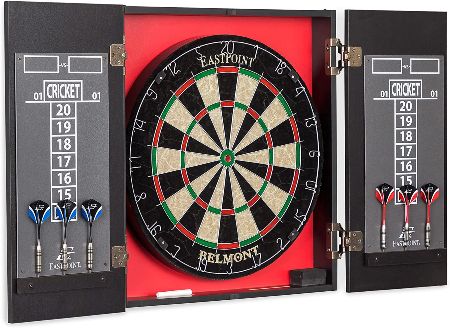 Liven up boy's night in with an entertaining game of darts. This will be a great man cave gift since it's heavy-duty and tournament-quality. It also includes a cabinet that will protect the board from dust and dirt.
8. Beer Pong Table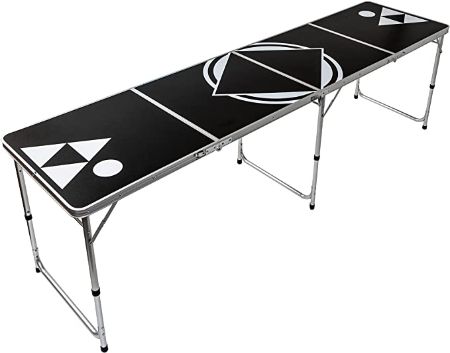 Get him this beer pong table to level up their drinking game skills. It will be perfect for nights when they want to (responsibly) recreate the wild nights they had in their youth.
Don't forget the iconic red cups because it won't be beer pong without them.
9. Godzilla Shower Curtain
Does his man cave include a bathroom? Well, then even the bathroom inside his man cave has to be extraordinary. This Godzilla shower curtain is awesome because adds a unique twist to an iconic piece of artwork.
Plus, a portion of the profit in buying this product will be donated to the African Wildlife Foundation. It's a win-win for everyone!
10. Vinyl Record Coasters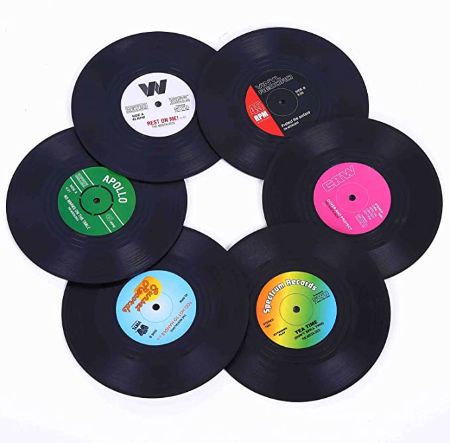 Just because it's a man cave doesn't mean everything shouldn't be clean and in order. To keep the space free from annoying water rings, give him these vinyl coasters he can share with guests, along with a cold and refreshing drink.
Brownie points if your recipient is a music enthusiast!
11. Game of Thrones Inspired Bottle Opener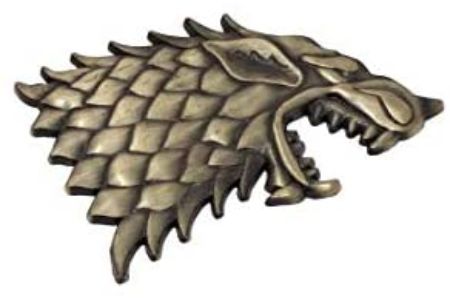 Whether it's a Viking or dragon lair's themed man cave, this GoT inspired bottle opener will be a great fit with it's great design and multi-function.
Stick it to their fridge or anything that's made of metal because it also comes with a strong magnet.
12. Metal Whiskey Stones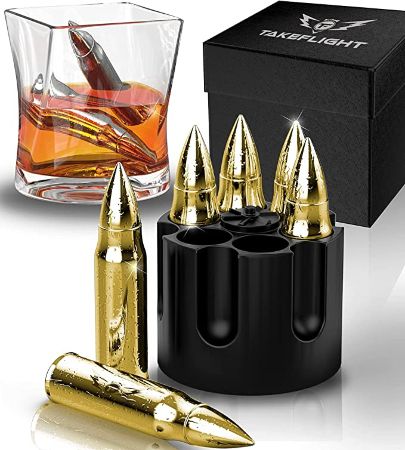 Why settle for ordinary ice cubes when you can give him these awesome bullet-shaped whiskey stones?
This neat 6-round revolver barrel will be one of the more unique man cave gifts for your father, brother, partner, or colleague, especially if they love drinking whiskey.
13. Beverage Fridge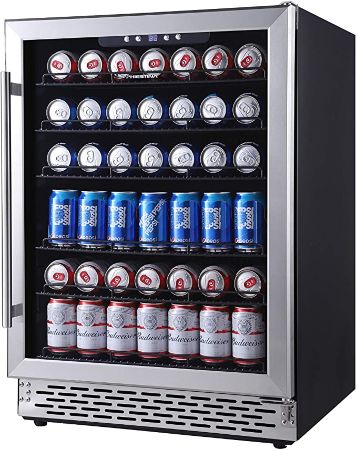 Leaving his man cave will be tougher now because it's become so comfy and has everything he needs — including refreshing drinks right at his fingertips. This 24-inch mini fridge can fit up to 175 cans!
Plus, it features an advanced cooling and air circulation system which means higher energy efficiency without making too much noise.
14. Popcorn Popper Machine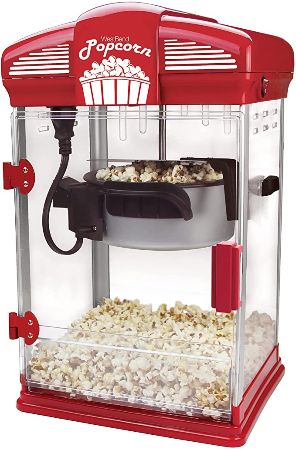 Bring the movie theater experience int0 their man cave with this retro popcorn machine. With this gift, he and the boys can have unlimited popcorn with different flavors.
It features a special stir crazy rod that will pop six servings of popcorn in just a few minutes – an ideal solution for binge-watching and movie marathons.
15. Scented Candles for Men Gift Set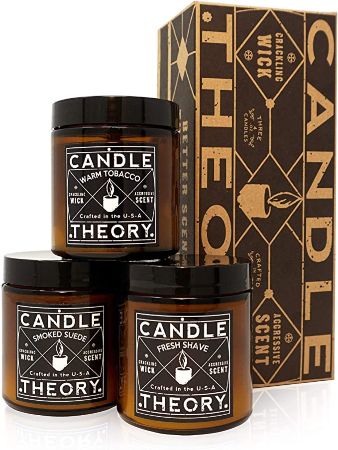 Scented candles are for men, too. Using this type of candle is ideal for creating a peaceful and relaxing atmosphere for him.
Candle Theory offers macho scents that will go well with the theme of their man caves such as wood wicks, warm tobacco, smoked suede, and fresh cave.
16. Decorative Motorcycle Ashtray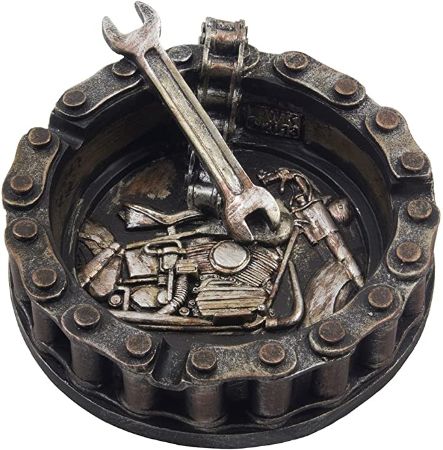 Smokers and nonsmokers alike will appreciate the intricate design of this cool ashtray. To add more to its uniqueness, each item is handcrafted from cold cast resin.
Aside from being an ashtray, your recipient will also be able to use it as a key and spare change holder.
17. Bicycle Pizza Cutter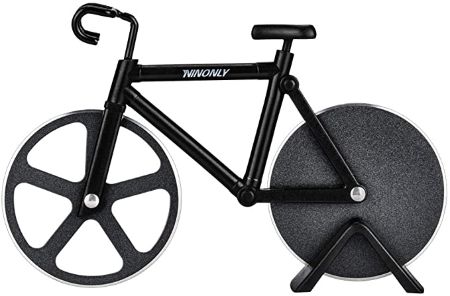 Does your recipient love to order pizza? For parties and get-togethers, this pizza cutter will really come in handy. Since it's shaped like a bike, it won't ruin their man cave aesthetic.
This would make an excellent gift choice for the man who is also an avid cyclist.
18. Rubber Duck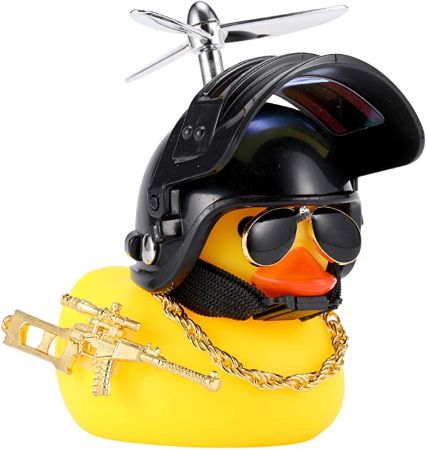 He may think that rubber ducks are just for kids, so change his mind with this bad-ass rubber duck that's sporting a helmet, aviators, and a gun— it doesn't get any manlier than that.
If the guy in your life has a great sense of humor, check out our guide on funny gifts for men.
BONUS: 5 Cool Items for a Man Cave
19. Levitating Bluetooth Speaker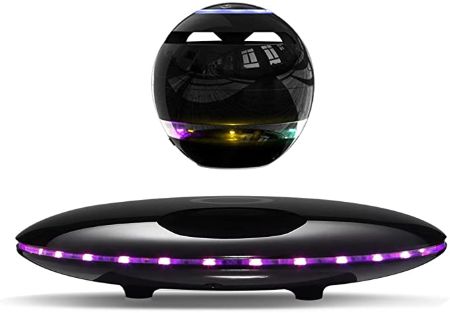 Give him a one-of-a-kind listening experience with this levitating Bluetooth speaker that offers high-quality sound, so he can listen to his favorite songs or watch his favorite movies in style.
This will be a cool and functional addition to his man cave.
20. Revolving Liquor Dispenser

For the mini bar in his man cave, this revolving liquor dispenser is a must-have.
It will impress his guests with how effortless and classy this drink dispenser is. It's also user-friendly, so he won't spend a lot of time setting it up.
21. Night Light Projector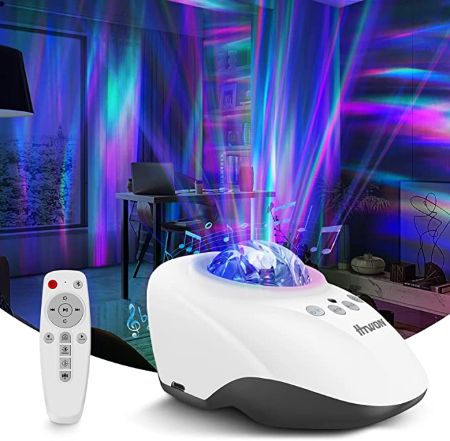 Connect this light projector to a phone or desktop to create cool night light effects. Aside from the skylight show, it also makes soothing and white noises and includes 14 different modes.
Choose from ocean waves, rain, or birds as peaceful background noise.
22. Arcade Basketball Game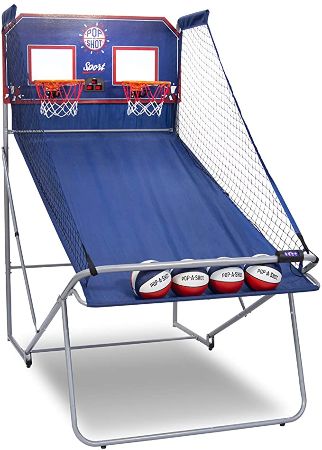 This basketball game will allow him to practice his shooting skills, rain or shine. Since it has two hoops, he can also challenge his friends to a fierce shooting battle.
It will be a long-lasting present since it's made with steel tubes and a thick nylon ramp.
23. Foosball Table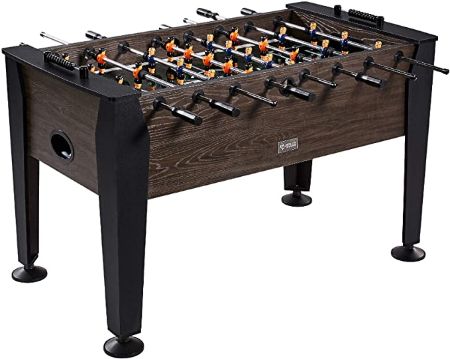 This foosball table will be a perfect mancave-warming gift. Foosball is a classic and fun game that every person of every age enjoys and plays.
You'll get what you pay for with this foosball table since all its components are premium quality like the steel rods, bead scorer, and soccer balls.
24. Gas Pump Cabinet
Get him this retro gas pump cabinet for his 1950s vibe man cave. With a large five-storage capacity, he can easily store all his controllers, video games, or gadgets here.
Cool Man Cave Gifts to Upgrade His Space
Man caves are a place of sanctuary, and place where he can relax and have some quality "me-time." These presents will make his space more personalized, enjoyable, and functional.
Check out these other guides to get more gift ideas for the special guy in your life:
What items do you think all man caves should have? Do you have any tips on how to level up a man cave? Share your thoughts and tips in the comments below.