Fortnite is one of the most popular online games for kids, tweens, and teens right now.
If you want to give an awesome Fornite present to a fan or player then this list will make your search a breeze. I've grouped the items into five categories to make it easier to find what you're looking for whether it may be an action figure, merch, or a bag.
But before we head on to the list, it's important to have a background about the game that your giftee loves.
What is Fortnite?
Fortnite is an online game developed by Epic Games and People Can Fly that has more than 350 million registered accounts.
Fortnite has four popular game modes: Battle Royale, Party Royale, Creative, and Save the World. Each mode has different objectives and rules but is all equally enjoyable.
It's a challenging and fun game that anyone can easily learn and love— from boys, girls, and even adults.
5 Cool Fornite Toys
1. Fortnite Squad Mode Action Figures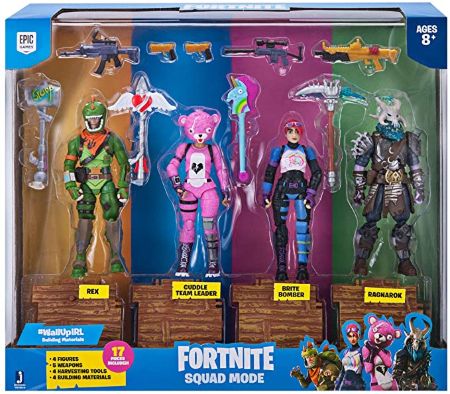 If your giftee can't get enough of Fortnite, give them these squad mode action figures to take the adventure even in the offline world. They'll have a blast playing with these action figures with family and friends.
2. Peely Action Figure
Too much screen time causes eye, neck, and back problems. Let them take a break from their gadget and play with this Peely action figure instead!
3. Calamity Collectible Figure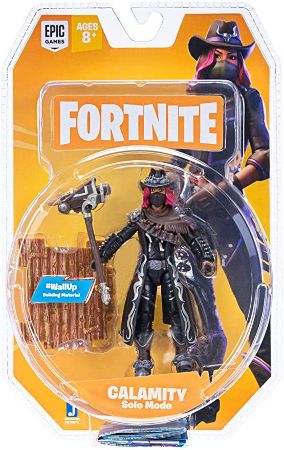 This Calamity action figure is a fan favorite because of the accurate details and design. It's 4″ tall and is complete with the Reckoning harvesting tool.
Add the Havoc and Toxic Trooper action figures to complete and build a structure.
4. Brawlers Kit Action Figure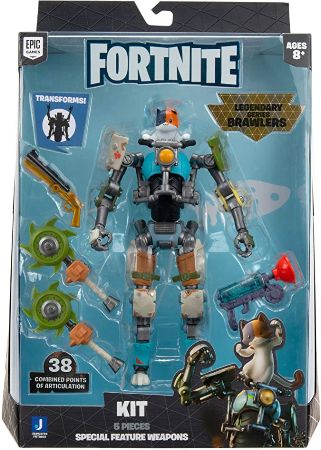 This 7″ action figure doubles the fun since it transforms true to its depiction in Fortnite. The gift also features two weapons and two harvesting tools.
5. Zoey Funko Pop!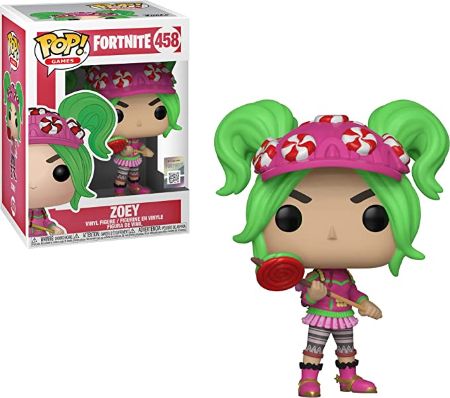 For Fortnite and Funko Pop! fans, this present is like hitting two birds with one stone! It will be a great addition to their collection and will be a fantastic display of their love for the game.
4 Gifts for Fortnite Players
6. Official Fortnite Encyclopedia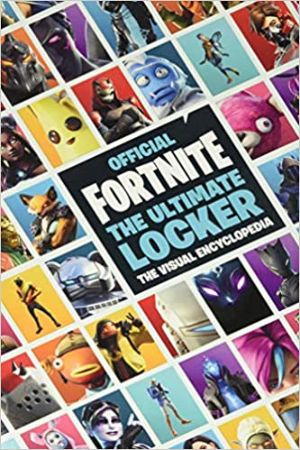 For the ultimate Fortnite fanatic, this encyclopedia is a great present since it will further expand their knowledge about the game.
It includes information and fun facts about anything and everything Fortnite-related such as the outfits, tools, and even emotes!
7. Headphone Stand with USB Charger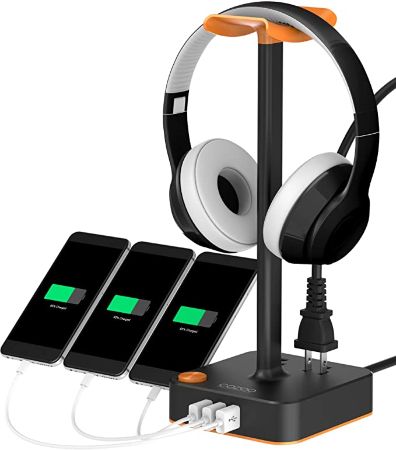 They'll be ready for battle with a fully charged device thanks to this headphone stand with a USB charger.
Plus, it's a cool addition to their gaming set-up since it'll organize their headphone and charging wires.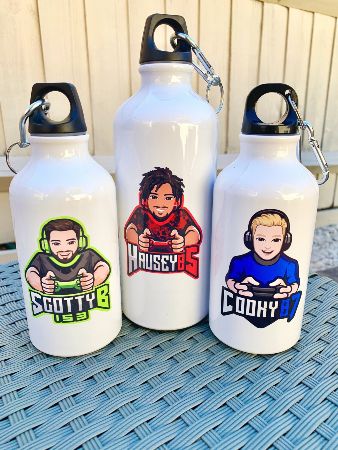 It's a common occurrence for gamers to forget to eat or drink while playing their favorite game. Give them this tumblr to make sure they stay hydrated during long gaming sessions.
Add their name and a character inspired by them to make it more epic!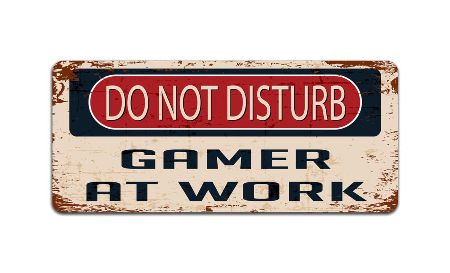 Is your giftee tired of all the distractions while playing Fortnite? This door sign will let them concentrate and play in peace without disturbance and interruption.
4 Fortnite Gifts for Boys
10. Graphic T-shirt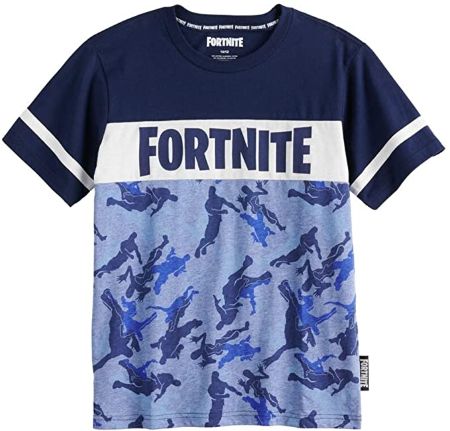 This cool present will be the new favorite shirt of the Fortnite fan in your life. It's durable and made from premium materials so he'll be able to use it for a long time.
11. iPhone 11 Case
For boys who love to play and have an active lifestyle, this phone case is a fantastic gift choice. It will not only make their phones look 10x cooler but will also protect them from scratches.
It features some of the most awesome and popular outfits in the game such as Merry Marauder, Dark Voyager, and Black Knight.
12. Fortnite Stickers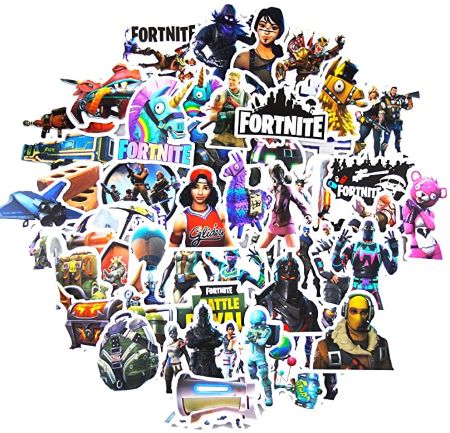 Transform all their stuff such as tumblers, laptops, and bags into Fortnite-themed items with these stickers.
Each pack includes 100 unique stickers so they'll have unlimited options in designing and crafting.
13. Lunch Bag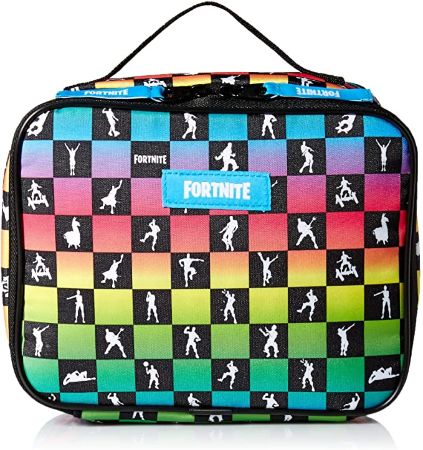 With this awesome gift, the Fortnite fan in your life will always look forward to lunch. It has plenty of room that can fit a water bottle, food container, and utensils.
Plus, it's fully insulated which will maintain the temperature of his food and drinks throughout the day.
4 Fortnite Gifts for Girls
14. Fortnite Backpack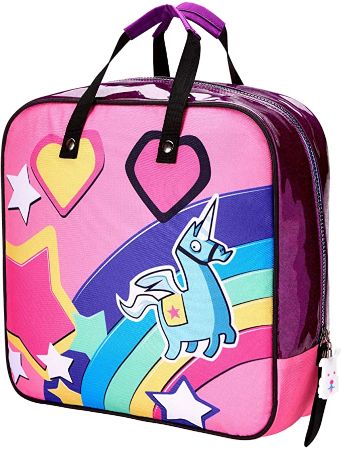 If you want to give your giftee something cute and functional then this gift is a perfect choice! It's a 12.5" bag that will complete a Fortnite costume and also works as a school backpack.
15. Bomber Jumpsuit Costume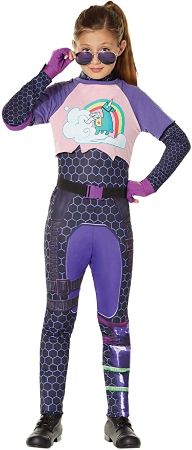 This Brite Bomber costume will grant your giftee's dream of wearing the iconic outfit. The set is complete with a jumpsuit, belt, fingerless gloves, and sunglasses.
16. Softcover Ruled Journal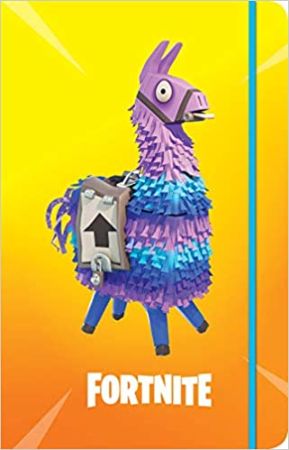 Journaling is beneficial for a child's development and growth. It strengthens their communication and writing skills, improves reading comprehension, and stimulates creativity.
This adorable Fortnite notebook will motivate her to write in her journal daily.
17. Fortnite Cuddle Team Blanket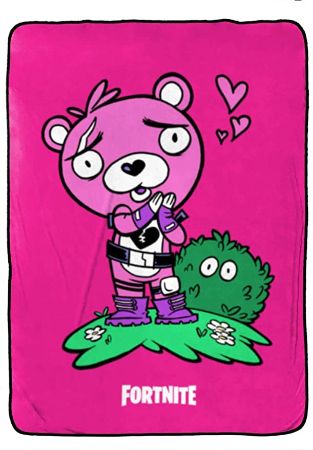 Complete her Fortnite-themed bedroom with this adorable Team Cuddle Leader blanket. You won't be disappointed by this present because it's super soft, durable, and fade resistant.
3 Fortnite Gifts for Kids
18. Fortnite: How to Draw Book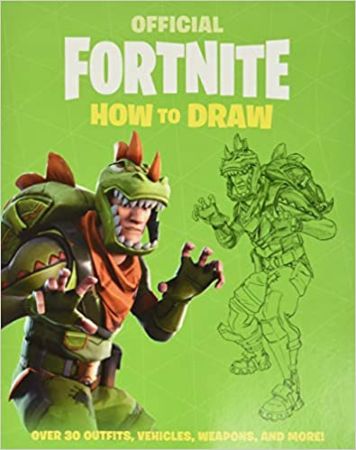 Is your giftee a talented artist that loves to draw? This book will enhance their skill and teach them how to draw some of the most famous outfits, weapons, and vehicles in Fortnite!
19. 3D Night Light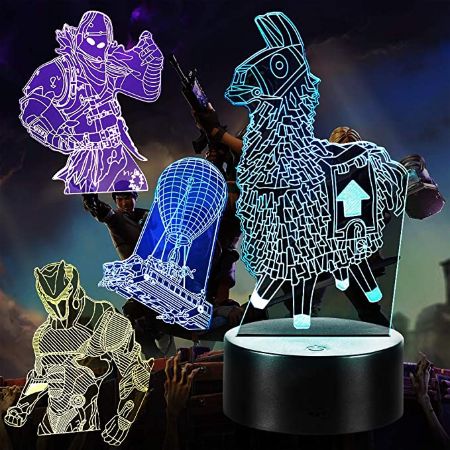 Your giftee won't be afraid of the dark anymore because of this epic 3D Fortnite night light.
The colors and light modes of this lamp are interchangeable to fit your giftee's preference. Plus, seeing their favorite Fortnite character will be an awesome way to end the day.
20. Llama Loot Plush
This Llama Loot plush is the perfect present to have a little Fortnite item wherever they go— for travelling, sleepovers, or even just for display in the house.
It's also rare and a collector's item making it a great find for their collection.
Wrapping Up the Best Fortnite Gifts
Fortnite is a fun and entertaining game so it's no surprise that a lot of people are hooked. With all these great items, I hope that you found the perfect present that your giftee will love!
Check out these lists to get more gift ideas:
Do you play Fortnite? Which among the items on the list did you like the most? Share your thoughts in the comments!