Being spiritual doesn't necessarily mean being religious. Instead of having a set of organized beliefs and practices, spirituality can mean having a sense of peace and purpose.
Some religions, like Buddhism, promote this philosophy and emphasize being one with and respecting nature in order to achieve peace and harmony.
If you know someone who practices this philosophy, below are 25 gifts for spiritual people for you to draw inspiration from for your next gift.
5 Zen Gifts for Spiritual Friends
The practice of Zen draws its roots from Buddhism and Taosim and focuses on meditation. Here are 5 Zen gifts for your spiritual friend who wishes to be one with the universe.
1. Zen Mind, Beginner's Mind by Shunryu Suzuki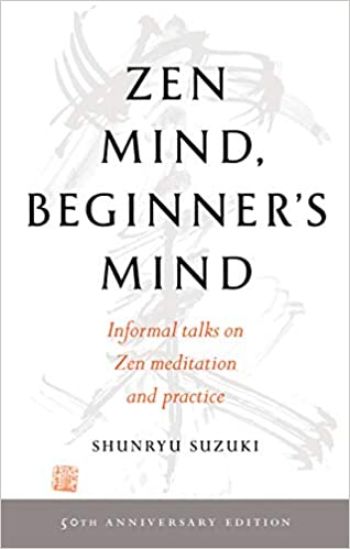 A great read for beginners or veteran practitioners of Zen, this book goes through the basics of breathing exercises to the core philosophy of Zen. It's a great gift to give your spiritual friend who wants to learn (or relearn) this way.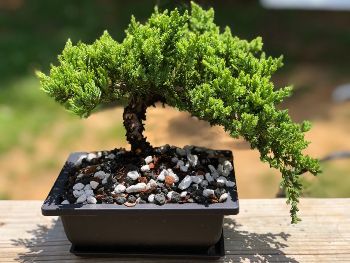 The care of a bonsai tree is another practice closely related to Zen. Giving a spiritual person a bonsai tree will help them in their meditation and relieve stress, as well as bring a peaceful vibe to their surroundings.
Actual trees will vary from the picture above. Check your local nursery for bonsai tree options!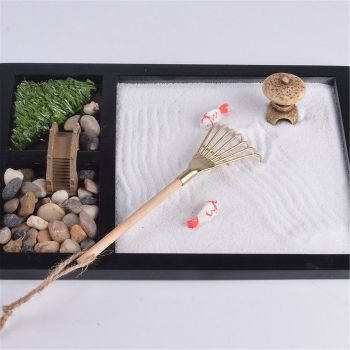 Japanese Zen gardens are great for invoking a sense of tranquility as its serenity encourages the mind to rest.
Your spiritual friend can have that on a smaller scale with this desktop Zen garden. They'll be able to calm their mind by raking patterns in the sand and rearranging the rocks!
4. Stacked Stone Lamp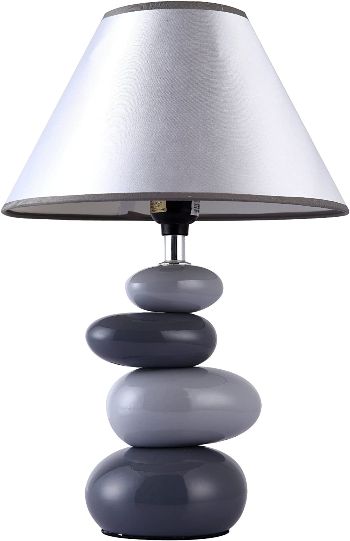 Stacking rocks is used in Zen practice since it symbolizes patience and the act of creating balance in one's life. Giving rocks isn't a nice gift to give, so why not give this "stacked stone" designed lamp to your spiritual friend?
5. Bamboo Water Fountain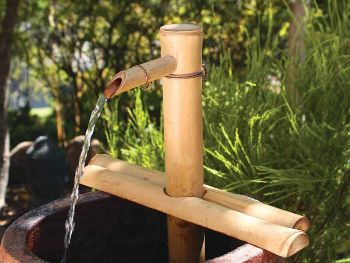 Here's another Zen inspired decoration to bring tranquility to your spiritual friend's life. As long as they have a bowl, they can add this bamboo water fountain to their household!
5 Buddhism Related Spiritual Gift Ideas
Buddhism is the belief that suffering is a part of life, and to cease suffering to achieve enlightenment (Nirvana), one must let go of cravings and attachments.
Here are 5 Buddhism related gifts for your spiritual friend who is curious about or a practitioner of this way of life.
6. The Heart of the Buddha's Teaching by Thich Nhat Hanh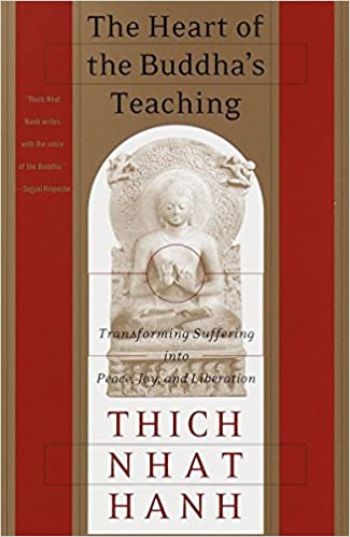 A book that has been viewed as "having a conversation with Buddha," Thich Nhat Hanh explains Buddhism in a way that can be easily grasped by beginners or the curious.
7. Mala Prayer Beads Bracelet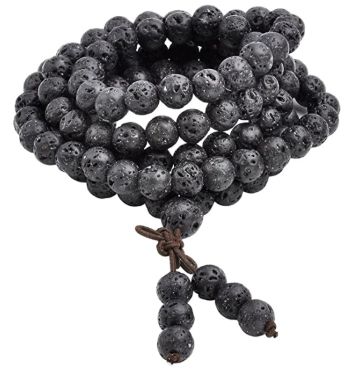 Mala prayer beads carry a special and unique significance to the practice of buddhism. Made from porous lava rock, this bracelet can also be used to absorb essential oils and diffuse them on the skin.
8. Crystal Pendant Necklace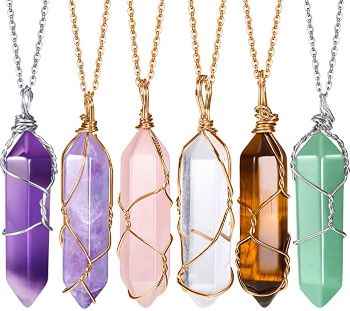 Get these beautiful gemstone necklaces for your giftee to wear during their spiritual and healing journey.
The set contains six symbolic necklaces: crystal relieves stress, amethyst promotes serenity, and rose quartz brings positive energy.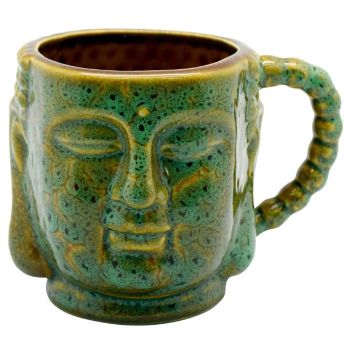 Help your friend continue their simple way of life with this minimalist mug featuring Buddha's likeness.
10. Buddha Statue
Of course, a list of gifts for spiritual people would not be complete without a statue of Buddha. Let Buddha watch over your spiritual friend and remind them of their goal to achieve enlightenment!
5 Chakra Healing Related Gifts for Spiritual Friends
The practice of balancing one's chakras is said to relieve various forms of body aches and relieve stress. These next 5 gift ideas are for those who are into the practice of opening their chakras for their health.
11. Chakra Healing : A Beginner's Guide to Self-Healing Techniques That Balance the Chakras by Margarita Alcantara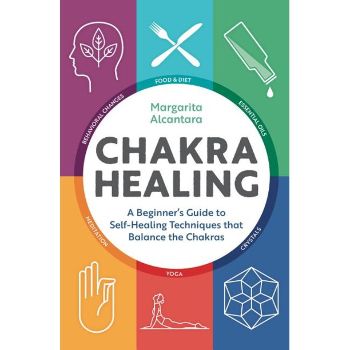 This book by Margarita Alcantara teaches beginners and the curious alike in the ways of chakra healing. This book shares insights in this way of life as well as home remedies.
12. Chakra Crystal Bookmark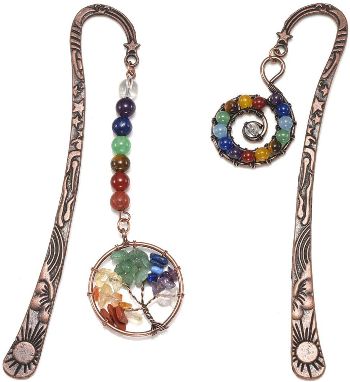 This beautiful chakra crystal bookmark comes in two designs, one of which is the tree of life symbol that promotes energy and health.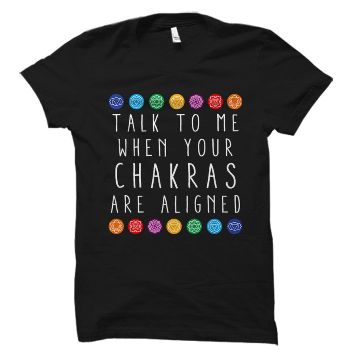 If they're introverts and need an excuse to avoid people, then this shirt will help them steer clear of people whose chakras aren't aligned.
14. Chakra Essential Oils Set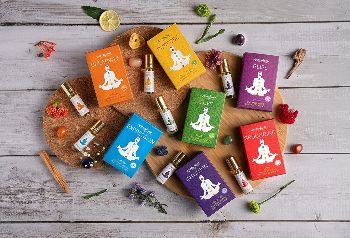 Mixing chakra healing with the soothing fragrances of essential oils, this spray set will help balance your spiritual friend's chakras while making sure they smell great, too.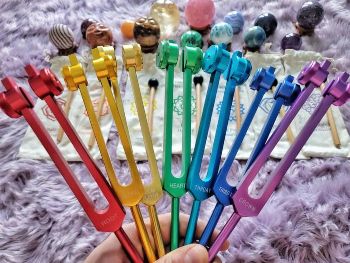 This gift combines chakra balancing and a form of music therapy. The use of tuning forks helps release tension and can promote emotional balance, too!
5 Feng Shui Spiritual Gift Ideas
Feng Shui, or Chinese geomancy, is the harmonization of one's energy with their surroundings. Basically, if you've met people who've arranged their furniture a certain way to create balance, then you've been introduced to Feng Shui.
Here are 5 gifts for spiritual friends who practice Feng Shui (with a focus on furniture arrangements to promote positive energy).
16. Feng Shui that Makes Sense – Easy Ways to Create a Home that FEELS as Good as it Looks by Cathleen McCandless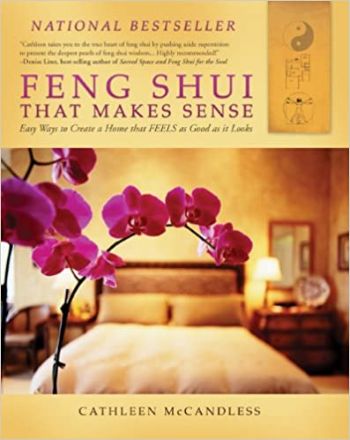 For your spiritual friend who is just delving into Feng Shui, give them this book to help them get started. It's easy to understand and will help anyone fix up their home to help them relax and invite all the positive energy.
17. Therapy Chakra Stones Set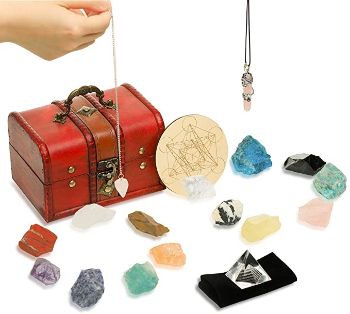 For people who want to balance their energy and attain inner peace, these healing stones are a perfect gift choice. The set contains a wooden box and 14 crystals that are perfect for yoga, meditation, and reiki.
18. Indoor Water Fountain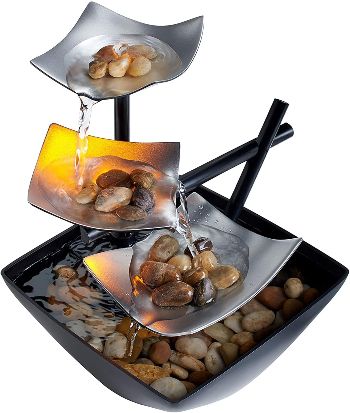 Water flow is associated with wealth in Feng Shui, the idea being that peacefully flowing water will ensure money comes in.
This indoor water fountain will bring your spiritual friend more prosperity in life. Just remind them to NOT put it in their bedroom as it's not good Feng Shui!
19. Wind Chimes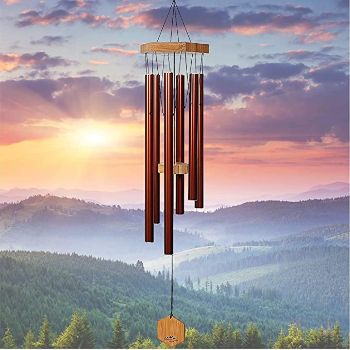 Windchimes are not only great garden and patio adornments, they also create melodic tunes that are ideal for meditation and yoga.
These minimalistic wind chimes are made from sustainable and recyclable materials that make them earth-friendly as well.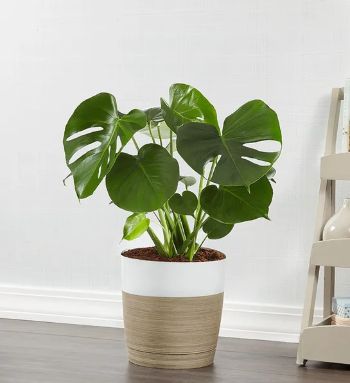 In Feng Shui, living plants bring life energy into the home. Monstera plants are easy to care for and have heart shaped leaves, which will bring additional clarity into your giftee's home.
5 Yoga Related Gifts for Spiritual People
Yoga is not just about doing a few stretching exercises to keep fit. It also helps a person on a spiritual level to connect with one's inner being. These 5 yoga gifts are for those who practice yoga on a spiritual level.
21. Do Your Om Thing: Bending Yoga Tradition to Fit Your Modern Life by Rebecca Pacheco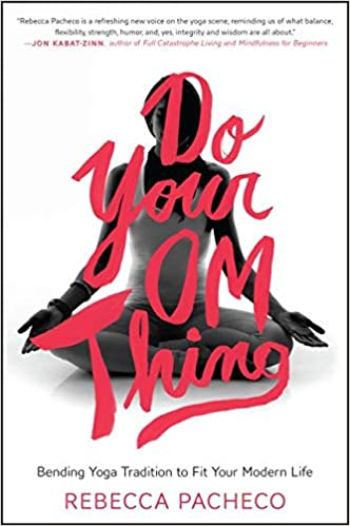 This book by Rebecca Pacheco is an excellent gift for a spiritual friend who is already into or even just beginning their yoga practice. This book discusses how yoga goes beyond the mat and how it can be applied to one's daily life.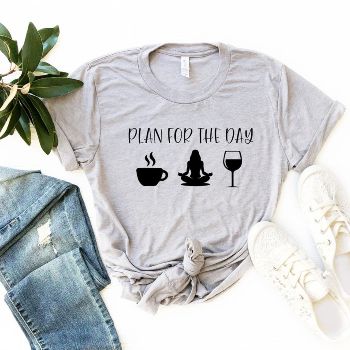 Keep it simple by giving them this shirt that shows their daily plans. Coffee, yoga, and wine – what more do they need?
23. Yoga Wheel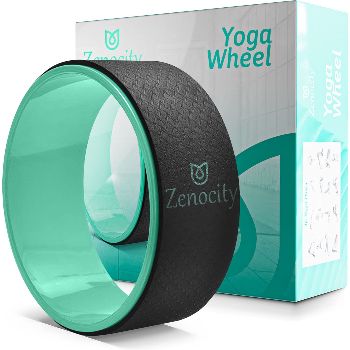 This wheel will help spiritual people with their stretching so they can focus more on their meditation, especially those who are just starting and have difficulties with certain yoga poses.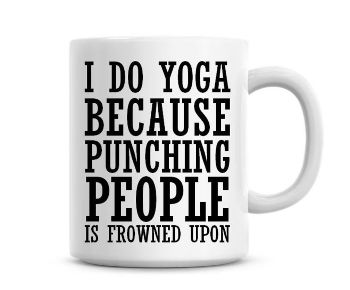 If you know someone who does yoga to release stress, this mug is just for them. Yoga helps alleviate anger and stress via stretching, and this mug is the perfect representation of what the alternative can be.
25. Yoga Dice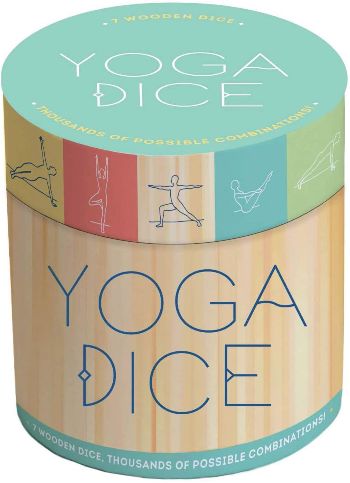 If you want to spice up their yoga practice, then get them this yoga dice set. Whether they're just starting out or a pro, these 7 dice give lots of different pose combinations that will surely challenge and add variety to your spiritual friend's yoga routine.
Unique Spiritual Gifts for any Occasion
Regardless of what your spiritual friend practices, this list will provide something suitable to give them on their birthday, Christmas, or any other occasion!
What gifts would you recommend for spiritual people? Share in the comments below!
If you liked this list of gifts for spiritual people, then you might also enjoy this list of long distance relationship gift ideas as well.