There's no doubt that we all love receiving gifts, especially if the gifter puts a lot of thought and effort into finding something that aligns with what we're really passionate about.
Picking a gift for a chemist, academic, or student is tough, though, and even more so if you're unfamiliar with "science stuff." But looking for a chemistry gift doesn't have to be a bad experience!
This list has all the things a scientist in any age group needs to help them be the best chemist in their field.
7 Cool Chemistry Gifts for Kids
1. Kids First Chemistry Set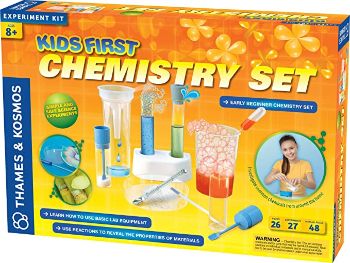 Does your giftee love experiments and dream of becoming a chemist? This Thames and Kosmos Science Kit will be an amazing gift for them to explore the art of chemistry with!
The set is complete with a manual and equipment that will teach them basic chemicals and scientific concepts.
2. Science Stickers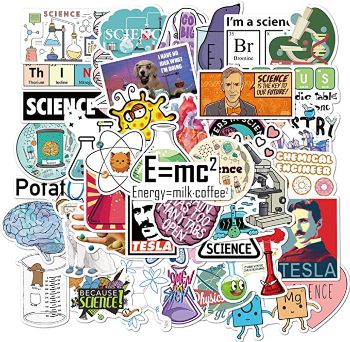 This 50-piece sticker set is a fantastic present for the young scientist who can't get enough of science! These stickers are perfect for laptops, water bottles, and notebooks.
With references to pop culture and other notable scientific icons, these stickers are going to end up on all their favorite belongings!
3. Chemistry Coloring Workbook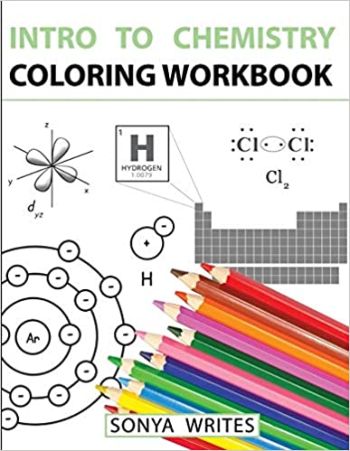 It's never too early to start learning about Chemistry. Your giftee will learn the basics of chemistry (such as protons, electrons, and neutrons) in a fun and creative way through this coloring book!
4. Ooze Labs Chemistry Station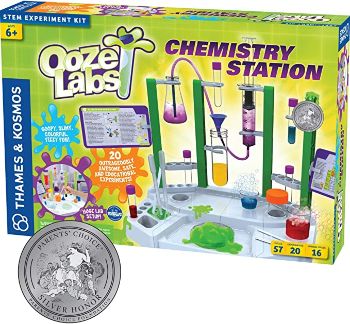 Your giftee will be psyched to have their own laboratory station with this kit!
It contains 57 pieces of scientific equipment such as beakers, test tubes, flasks, and non-toxic chemicals that will give them an awesome and realistic experience.
5. Chemistry Jokes Bookmarks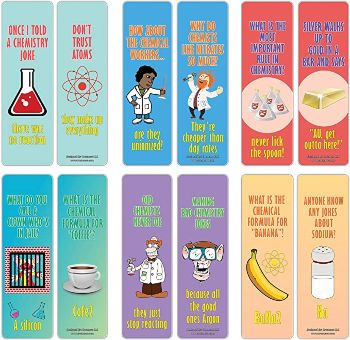 If your giftee loves Chemistry and is also an avid reader, then they'll love these bookmarks.
Each bookmark is made from matte and water-resistant cardboard paper and topped with a Chemistry pun they'll probably share with all their friends and teachers.
6. Cookie Cutter Chemistry Set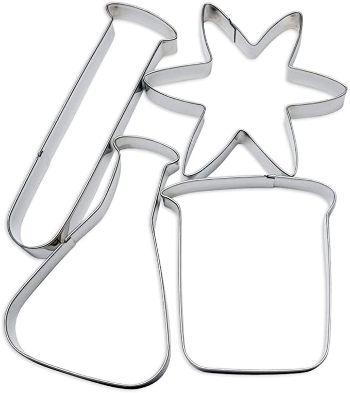 Chemistry is the foundation of baking and a fun gateway into exploring the sciences.
With this cookie cutter set, baking too-cute-to-be-eaten cookies in the shape of beakers, test tubes, flasks, and atoms is now a piece of cake!
7. Magic Science Kids Science Kit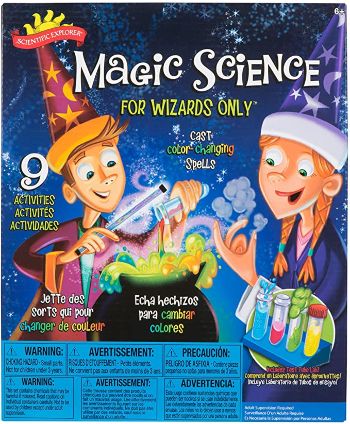 Unveil the secrets of the wizarding world to your giftee with this Magic Science Kit! It teaches them how to perform magic tricks and more importantly, explains how magic tricks work with science.
6 Chemistry Gifts for Students
8. Microscope Dangle Earrings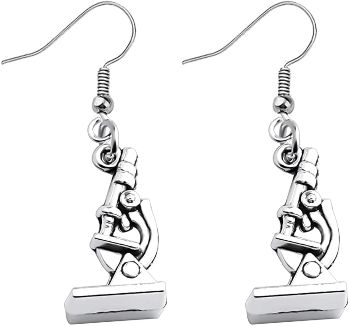 Level up their #OOTD with these cute microscope dangle earrings! The earrings come with a beautiful velvet jewelry box, so it's ready to be presented as soon as it arrives!
Not a fan of microscopes? Check out their adorable atom, beaker, and DNA designs.
9. Beaker Mug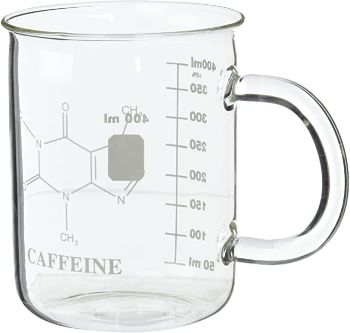 Being a science major equates to countless sleepless nights. This beaker mug with its cool caffeine molecule design will keep them fueled while they pull an all-nighter.
10. Chemistry Made Easy: An Illustrated Study Guide for Students to Easily Learn Chemistry by NEDU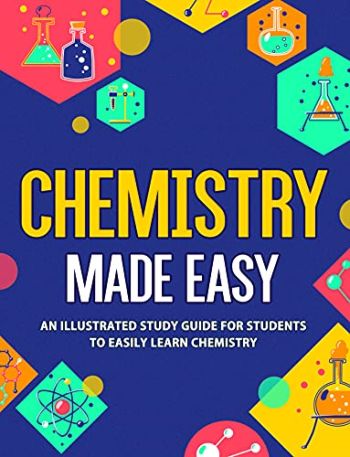 We all know that Chemistry is one of the most challenging subjects, so make it a little less intimidating with this fun illustrated study guide.
More than 300 illustrations are included to help students understand complicated scientific concepts better. This is a great gift choice if your giftee is a visual learner.
11. Organic Chemistry Model Kit
Another awesome gift that will help visual learners understand the complexities of Chemistry is this model kit.
The kit contains 239 pieces of molecules, atoms, and bonds to help them visually understand the structures of compounds. This set is suitable for beginners and advanced students alike.
12. Mole T-Shirt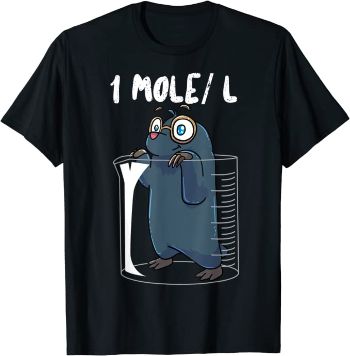 This comfy molarity shirt will complete a science major's outfit and become their next favorite shirt. The shirt comes in 10 colors such as pink, blue, and gray.
13. Periodic Table of Elements Lanyard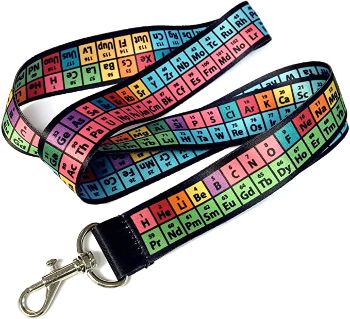 Say goodbye to boring lanyards and hello to this stylish and modern lanyard that features the periodic table of elements!
This lanyard also features an accurate periodic table of elements with colors coordinated for each elemental group.
7 Chemistry Gifts for Adults
14. Chemistry Street Sign

This street sign is a great choice if you're looking for a memorable housewarming gift for a Chemistry geek.
It's made from high-quality material that won't rust and is suitable for indoor and outdoor use.
15. "Chemistry Student Tears" Mug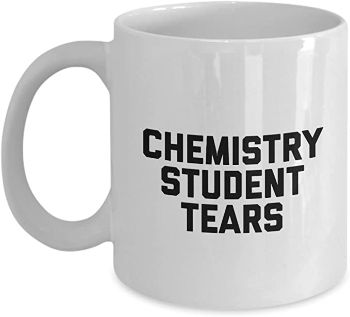 Show your appreciation for your Chemistry teacher for helping you get through their difficult class with this witty coffee mug.
Plus, a coffee mug is always a great gift for a teacher!
16. Chemical Symbols Clock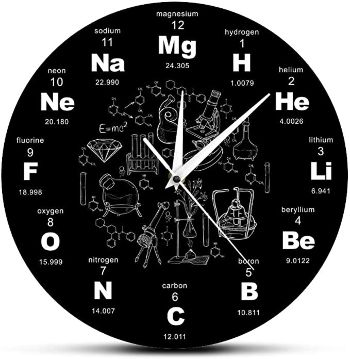 This unique clock is a functional decoration for any Chemist's space.
It's made specifically with chemistry fanatics in mind and includes elements, apparatuses, and equations scattered across the clock's face.
17. Elements: A Visual Exploration of Every Known Atom in the Universe by Theodore Gray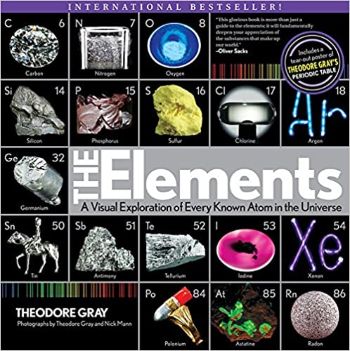 Learning is a continuous process, no matter the age or status of your giftee.
With this book by Theodore Gray, they will have a more profound understanding of the elements used in chemistry.
18. Periodic Table of Elements Shower Curtain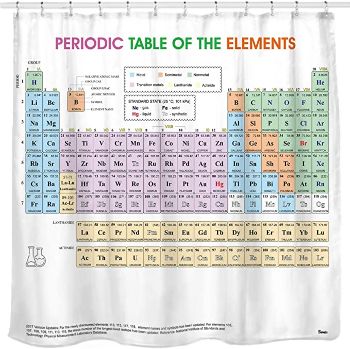 Big Bang Theory fans will be thrilled to have this periodic table of elements shower curtain.
Aside from giving them a gift inspired by their favorite TV series, it shows a new and updated version of the periodic table.
19. Chemist's Spice Rack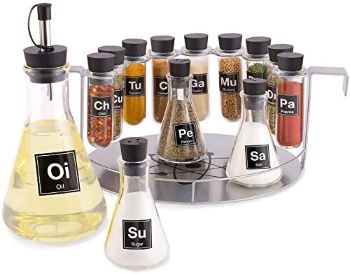 Bring the elements into their kitchen with this cool Chemist's spice rack set!
The 14-piece set includes nine test tubes, four Erlenmeyer flasks, and a carrying tray. It also comes with 36 label stickers so they can choose which spices they want to display.
20. Vintage Science Lab Wall Art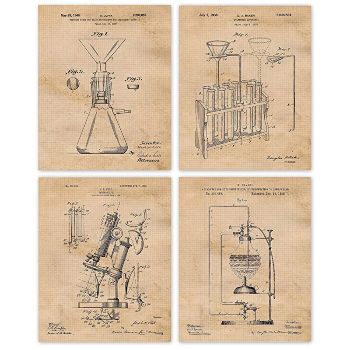 If the Chemistry fan in your life loves vintage art, then this is the gift for them! It features science equipment patents printed on Fuji Crystal Archive paper.
Add a picture frame and these artworks are ready to be proudly displayed by your favorite science nerd!
5 Funny Chemistry Gifts
21. Amino Acid Tshirt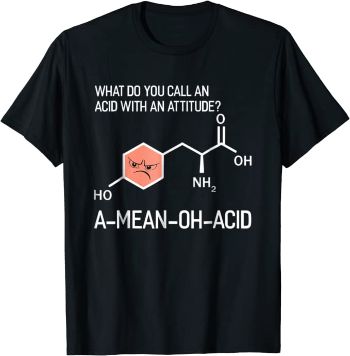 All Chemistry geeks need a trusty scientific pun shirt for everyday use! This is a great t-shirt design-wise and quality-wise to flaunt their knowledge and love of chemistry.
The shirt is available in three sizes (men, women, and youth) and also comes in five colors.
22. "I Wear This Shirt Periodically" Tshirt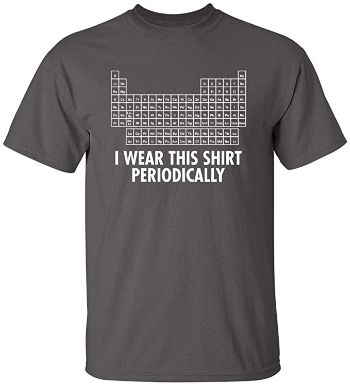 One can never have too many chemistry pun shirts, especially a self-proclaimed science nerd. Add this "I Wear This Shirt Periodically" tee to their growing collection.
The shirt is made from the finest materials and is preshrunk so you don't have to worry about poor quality. Choose from the 19 colors such as white, red, and pink.
23. Overreacting Chemistry Joke Pillow Case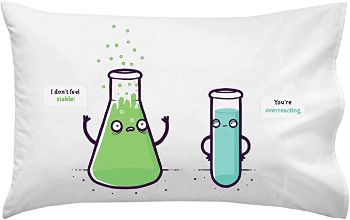 Being a chemist, chemistry student, or chemistry teacher is a difficult role, so quality sleep each night is essential. This pillow will give them just that, and more!
The pillowcase is soft, cuddly, and sure to lighten up their mood as they end or start another science-filled day.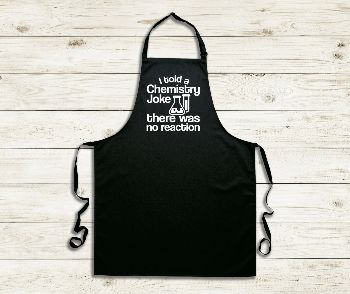 Does your giftee love to make chemistry jokes even though nobody gets them? Here's the perfect present for them!
This "punny" apron is made from 100% cotton with split front pockets and comes in 10 solid colors.
25. "Never Trust an Atom" Socks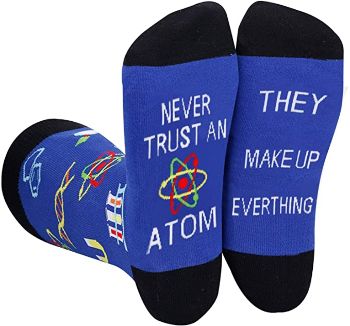 Socks are great presents since they're affordable, durable, and practical. They'll rock these "Never Trust An Atom" socks whether they're wearing something casual or a lab gown.
If your giftee also loves reading, then they'll love these "Shhh I'm Reading" socks as well!
Wrapping up the Best Chemistry Gifts
From witty shirts to classy wall art, these 25 chemistry gifts will further ignite a science nerd's love for the subject. Young or old, professional or not, you'll find something for every chemist in this list.
Which item on the list do you think the chemistry fanatic in your life will enjoy most? Share with your thoughts in the comments below!
Looking for more gift inspiration? Read my post about the best gifts for engineers you can find online.