Watching movies is so much better with a treat in hand. And not just any treat, it has to be popcorn! The smell of it in the cinema reminds people that they're in for a treat. Brownie points for being healthy, too. If you know someone who loves popcorn as much as I do (and that's a lot), then this gifts for popcorn lovers list will be useful.
Here you'll find the best popcorn makers, merchandise, and décor that are essential for all popcorn lovers.
8 Awesome Popcorn Makers
1. Professional Popcorn Cart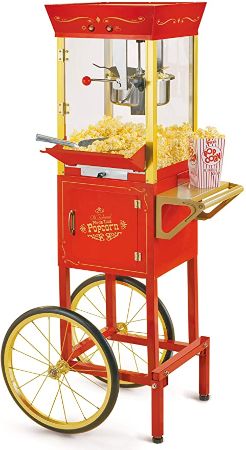 Can you even call someone a popcorn lover if they don't have this classic popcorn cart? I don't think so, too.
This timeless popcorn maker will be a staple piece in their home. Aside from it being aesthetic, it's fully functional as well.
2. Mickey Mouse Popcorn Popper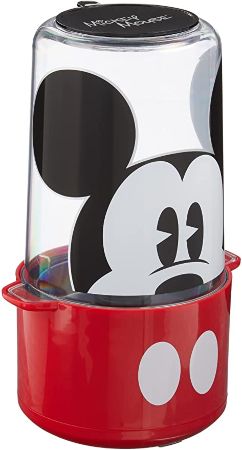 Having a tiny kitchen is no reason not to have their own popcorn popper. Bring this cute Mickey Mouse popper in their new apartment, room, or dorm for a great movie experience anywhere.
3. Droid Popcorn Maker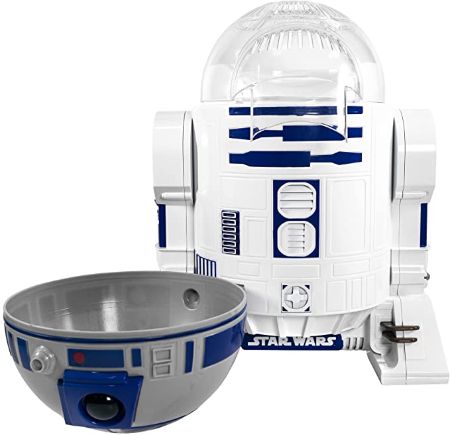 The force (and great snacks) will be with your recipient when you give them this cool Droid popcorn maker. This is the best gift to give someone who's a Star Wars fan who's also a self-proclaimed popcorn lover.
4. Captain America Popcorn Maker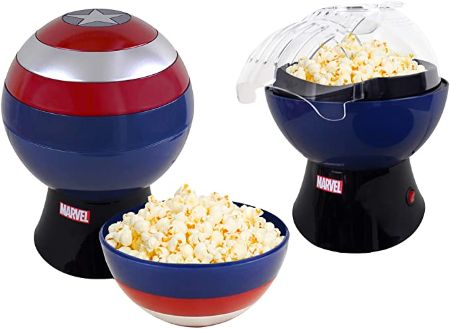 Got an MCU fan in the house? Serving popcorn from this epic Captain America popcorn maker will be ingenious.
Plus, Cap's shield also doubles as a popcorn bowl. How cool is that?!
5. Stovetop Popcorn Popper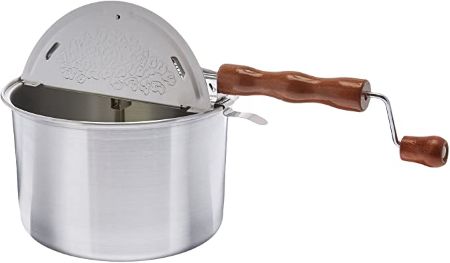 If they prefer going old school when it comes to how their popcorn is made, then this stovetop popper is the way to go!
The popcorn will taste amazing and this gift is also very easy to use. Need I say more?
6. Microwave Micro-Pop Popcorn Popper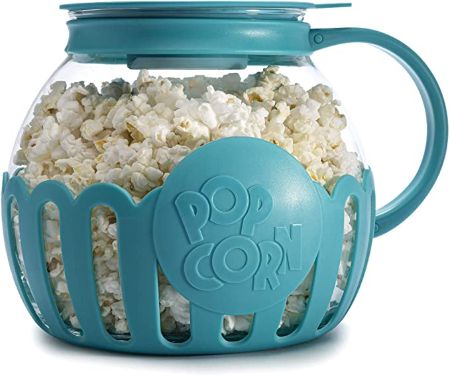 A popcorn lover can never have too many popcorn makers. So adding this micro-pop to their poppin' collection is a good move.
This is made from borosilicate glass so it's safe to use. There are two sizes and seven colors to choose from as well.
7. Classic Hot Air Popcorn Maker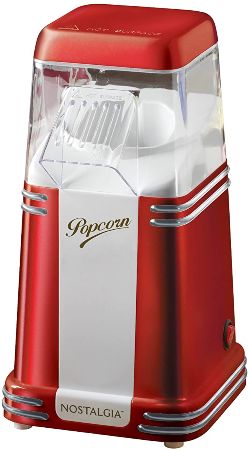 Being a host for a watch party just got easier thanks to this retro popcorn maker. Each batch makes up to eight cups of popcorn so everyone can enjoy some popcorn goodness.
It's healthy as well since no oil is used to pop the kernels.
8. Microwave Popcorn Popper with Handle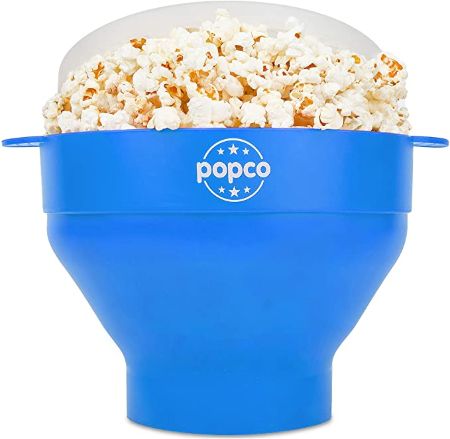 Popcorn is always good and everything but one thing popcorn lovers hate is cleaning up the mess after cooking. Here's the solution to their problem.
Cleaning this bowl is effortless. Just place it in the dishwasher or wash it by hand and it will be sparkling clean in no time.
10 Gifts for Popcorn Lovers
9. Retro Popcorn Sign
Entering into a home that has this nostalgic popcorn sign will instantly tell the guests that the homeowner has great taste.
It's a unique find that will delight your recipient. You'll also get a bang for your buck on this one since it's fade-resistant and durable.
10. Funny Socks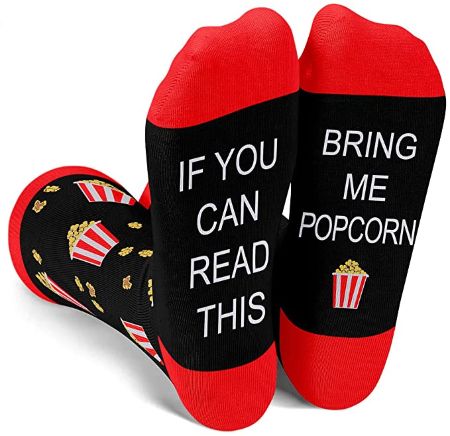 The popcorn lover in your life will find these socks #relatable. After all, any activity calls for some popcorn fun!
These socks also serve a dual purpose. They show their love for popcorn and are very comfortable to wear as well.
11. Popcorn Flavor Variety Gift Kit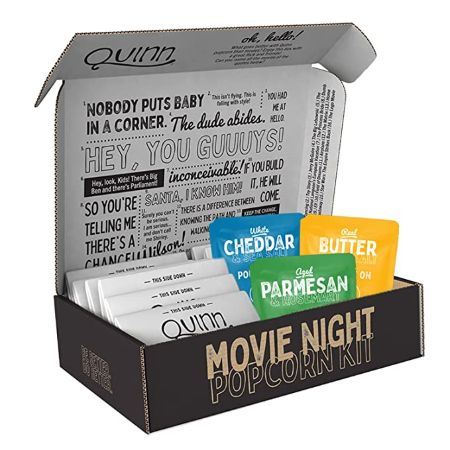 Going to the housewarming party of the popcorn lover in your life? Bringing this popcorn flavor kit is a must.
The box comes with exciting flavors such as real butter, parmesan, and rosemary.
12. Popcorn Scoop and Salt Shaker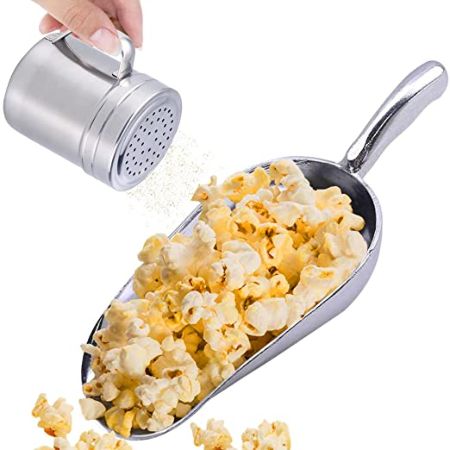 These popcorn scoop and salt shaker are essential kitchen tools for a popcorn lover.
Aside from salt, they can also choose to place sugar, cheese, and other spices in the container which will be perfect for those who love to try something new.
13. "Popcorn Is Always The Answer" Shirt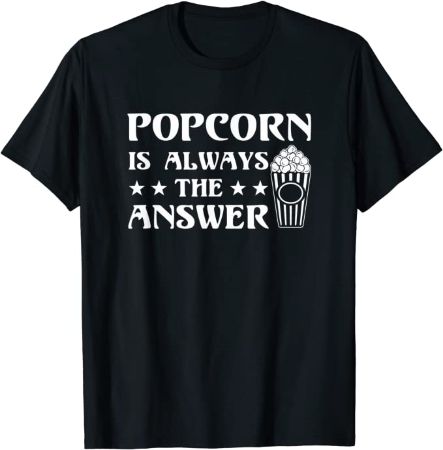 Feeling happy, sad, or angry? Whatever they're feeling popcorn is always the answer to turn a bad day into a great one.
Let them speak the truth to the crowd with this comfy popcorn shirt.
14. "I'm Just Here For The Popcorn" Shirt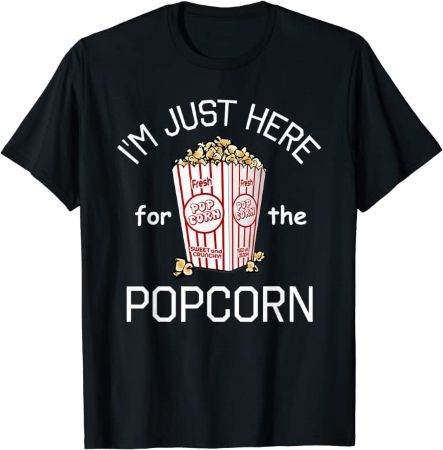 An excellent movie and great company are things to consider before accepting an invite. But for popcorn lovers, there's one snack that can change their mind entirely (aka popcorn).
This honest and relatable shirt will be their go-to outfit for movie nights.
15. Reusable Popcorn Tubs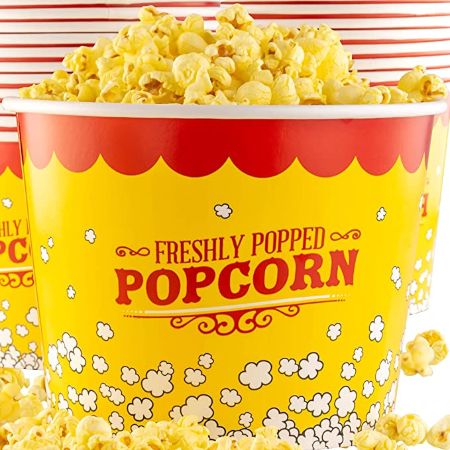 Going earth-friendly doesn't have to be complicated. It can be as easy as opting to use reusable popcorn bowls instead.
Eating fresh popcorn guilt-free is possible through these reusable tubs.
16. "Got Popcorn?" Coffee Mug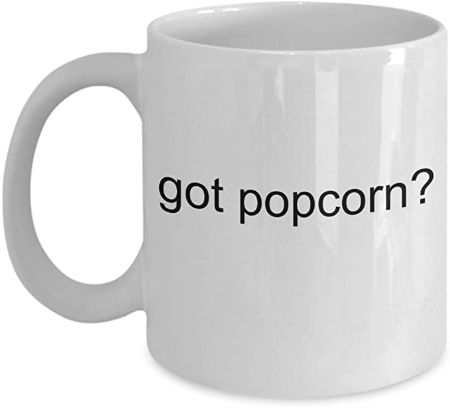 This coffee mug  with plain text will speak volumes about their love for popcorn.
Aside from using it in the mornings, it will also be a good mug to use whenever they're doing a movie marathon.
17. Cinema-inspired Mousepad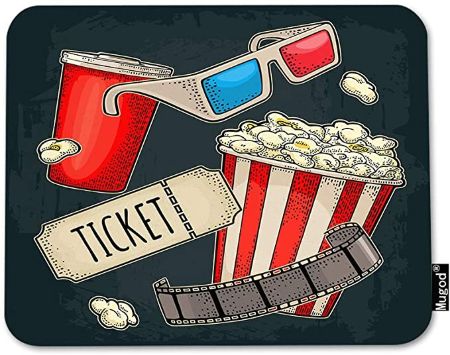 Their office won't be complete without any popcorn-related tools or accessories in it. That's why this mousepad will be a fantastic choice.
Brownie points for being cute and practical as well.
18. Popcorn Hat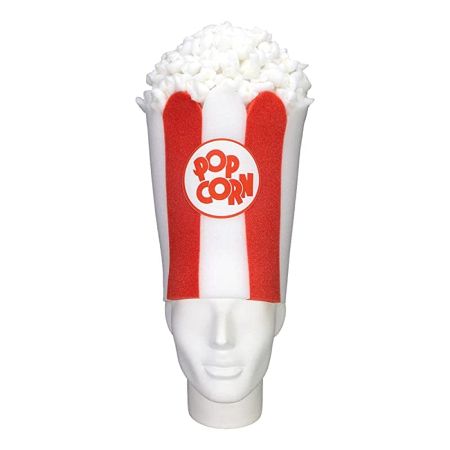 Take their love for popcorn to the next level with this fun popcorn hat.
This hat will be an awesome addition to their cosplay or Halloween costume because it will let them be the popcorn.
6 Home Theater Gift Ideas
19. Popcorn Metal Tin Sign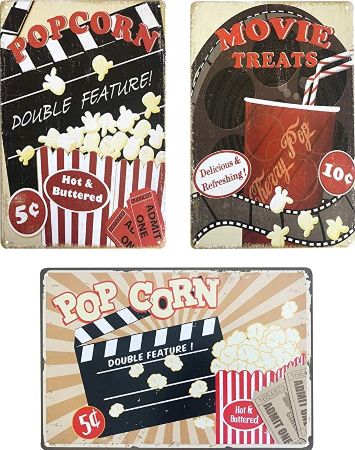 A popcorn-themed home theater? Yes, please!
It's clear as day that these will be an amazing centerpiece to the room from the theater food to the clapperboard.
20. Vintage Popcorn Decor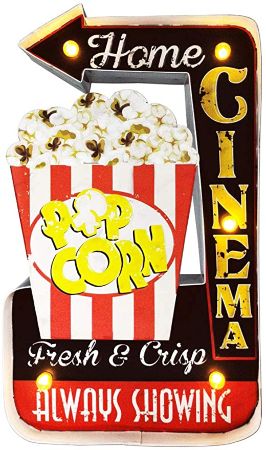 If your recipient loves anything vintage (especially vintage movies) then this decor will be an excellent present.
This decor will transport them back in time. Plus, it has a lighting feature that makes it look more vintage and authentic.
21. Vintage Cinema Posters Pillow Covers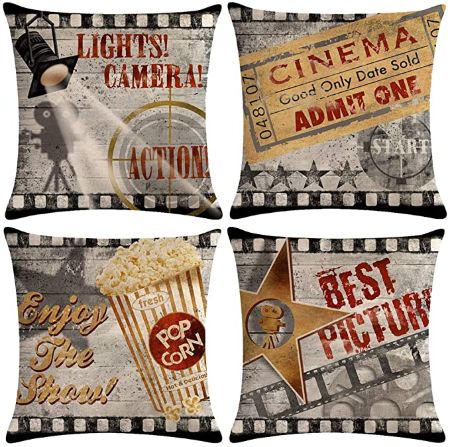 Let them and their guests feel comfy and at home with these lovely pillow covers. All pillowcases are movie-themed that feature a filmstrip, clapboard, and popcorn.
22. Home Theater Vinyl Record Wall Clock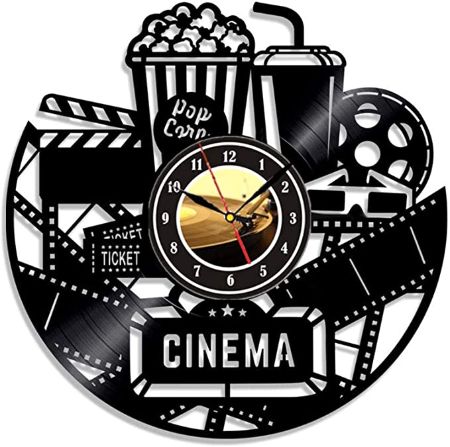 What time is it? It's movie time!
It's normal to be so engrossed in a good film that we  completely lose track of time. By hanging this cool clock in their home theater, they won't miss another deadline, date, or appointment.
23. DIY Hollywood Walk of Fame Stars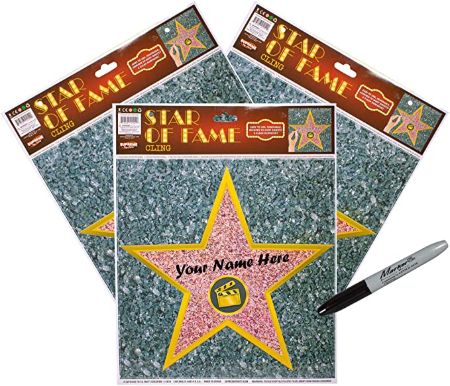 Do they ever wonder what it would feel like to have their name on a Hollywood star? Wonder no more because they'll have their own through this gift.
It will be an awesome decor as well for Hollywood-themed parties. Each pack contains 12 customizable stars.
24. Chalkboard Kit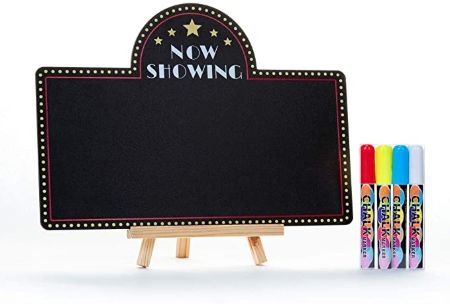 Plan ahead and let their family and friends know what film will be showing on movie night through this cute chalkboard.
The kit already comes with everything they'll need for an epic night such as colored chalk markers, a stand, and a board.
THE Best Popcorn Gifts
For most of us, we see popcorn as a great movie snack and nothing more. But for popcorn lovers, this food is more than that. It's their comfort food, everyday snack, or even a sign that they're going to have a good time.
These cool gifts will give them the happiness and comfort just like their favorite food.
Get more great gift ideas from these lists: