Welcome another blissful year with your spouse with these lovely 33rd anniversary gifts.
As you celebrate another milestone of your love, these gifts will make the day more special and memorable. Whether you're looking for a gift for your wife or husband, this list has got you covered.
Choose from these hand-picked presents that are sure to be a hit with your significant other.
7 Modern 33rd Anniversary Gifts: Amethyst
Amethyst is the symbol for a modern 33rd anniversary gift. There are no traditional gifts for this anniversary, so amethyst can be used for both!
Amethyst is a quartz that's mostly associated with the color purple. It's also a classy stone, which makes it the perfect gift for couples celebrating their 33rd year of marriage.
1. Amethyst Money Tree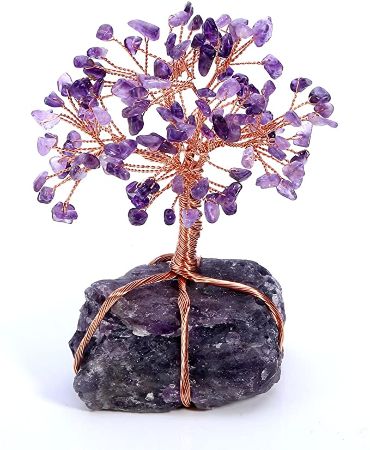 Money trees are believed to attract good luck. This amethyst money tree will also help in reducing anxiety and in fostering calmness in the household.
Read this article to know where it's best to place this gift based on their goals.
2. Mandala Pendant Necklace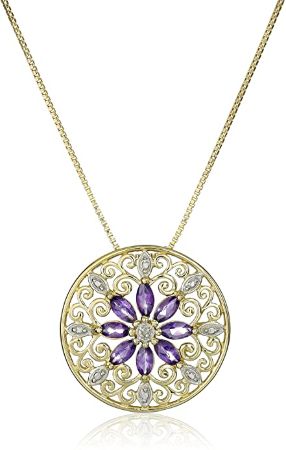 Going on a fancy date for the special day? Surprise her with this gorgeous mandala necklace.
Giving this will prove that you've still got it and know how to make your wife smile. It features an intricate design and is made with genuine African amethyst stones in an 18k gold plated necklace.
3. Amethyst Dangle Earrings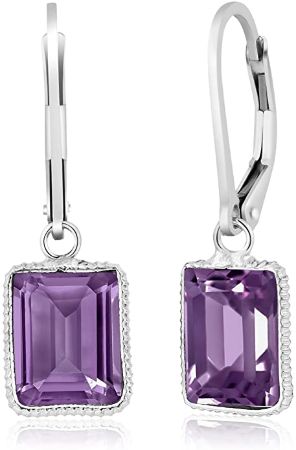 Prove your undying love for her with these captivating amethyst dangle earrings. Wear them for special occasions like date nights, graduations, and weddings to instantly turn a simple outfit into a breathtaking one.
The beautiful design will make these earrings a timeless piece in her jewelry box.
4. Wall Hanging Ornament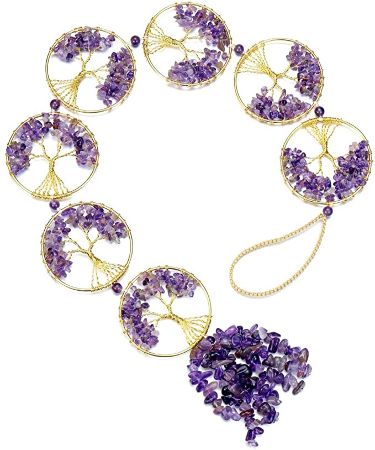 Decorate your space with this enchanting wall ornament. Aside from illuminating beauty to the space, it also promotes healing because of the crystals.
Hang this where they do their yoga or meditation for a more meaningful experience.
5. Amethyst Lamp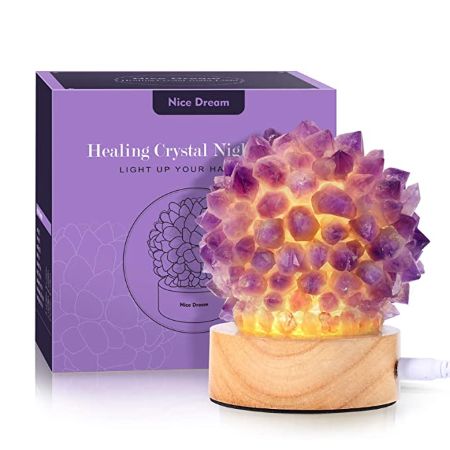 Give this amethyst lamp to your spouse who always lights up any room they go into.
This natural amethyst lamp has a wooden base and is suitable for Reiki energy healing, meditation, and yoga.
6. Amethyst Angel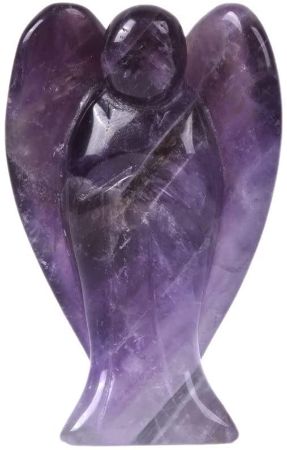 You may not always be there to protect your significant other so give this amethyst guardian angel for added protection. It's also tiny so they can conveniently place it in their pocket or bag to bring wherever they go.
7. Pocket Amethyst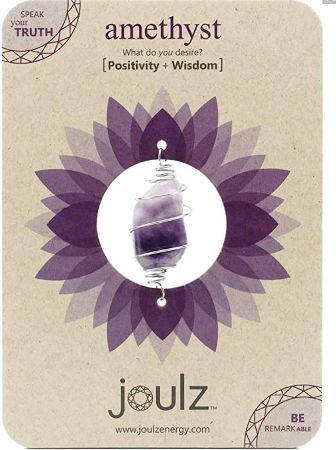 Here's another amethyst stone that will give the love of your life more luck and positivity into their life. This will be the best gift for them if they're currently under a lot of pressure with work since it provides serenity and motivation.
9 Thoughtful 33rd Anniversary Gifts for Him
8. Apple Watch Series 6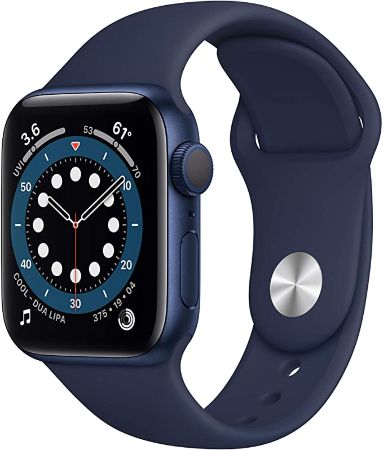 Let your husband know how precious he is to you with this smartwatch.
This is more than a watch since it's also a fitness tracker. By giving this present, you're not only giving him a stylish watch but an all-around tool as well.
9. Brass Sundial Compass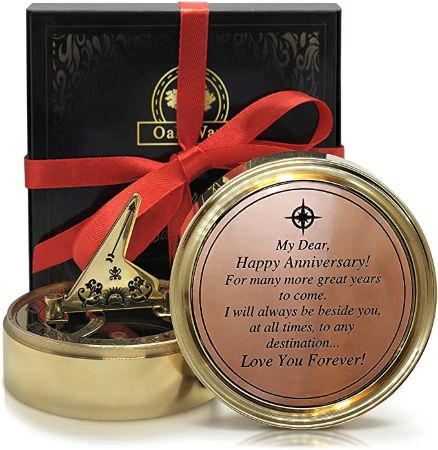 For the person who turned your life upside down the moment you met him, who also brought you to the right path, this brass sundial compass will be a great gift for him.
Plus, the engraving on the gift makes it one-of-a-kind.
10. "Best Husband in the Galaxy" T-Shirt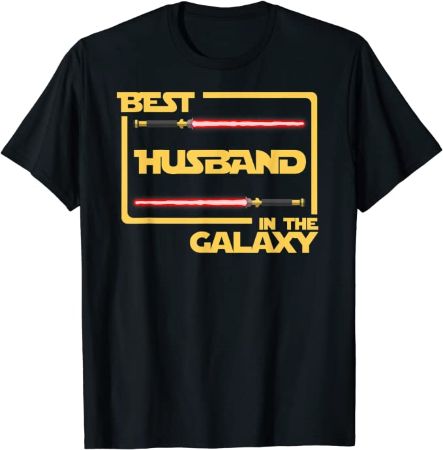 Show how happy and proud you are to have such a loyal, hardworking, and loving husband with this shirt. He'll know that he's appreciated by his spouse without the need to say a word once he gets this shirt.
Brownie points if he's also a big Star Wars fan.
11. "Just Married" Shirt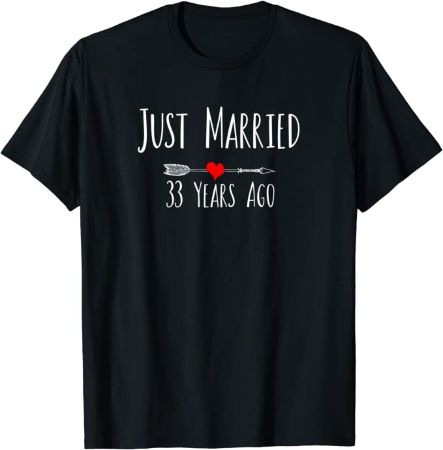 Does he love to crack some dad jokes? Then he'll love this witty shirt.
33 years have gone by yet it seems like it was only yesterday when you exchanged your vows. It only proves that yours is a happy marriage that still has a lot in store for years to come.
12. Mr.and Mrs. Apron Set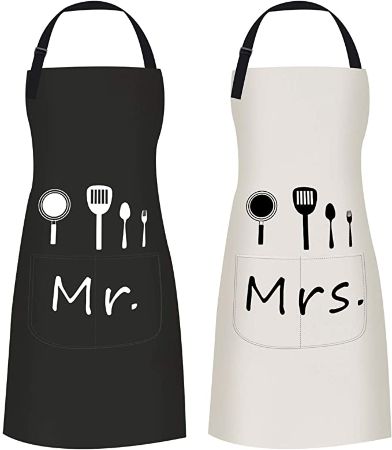 For couples who bond by cooking or baking, this matching apron set is the way to go!
It's made with polyester fiber which is a suitable material in the kitchen and also features a universal fit. Choose from the two available color variations.
13. 100 Dates Scratch Off Poster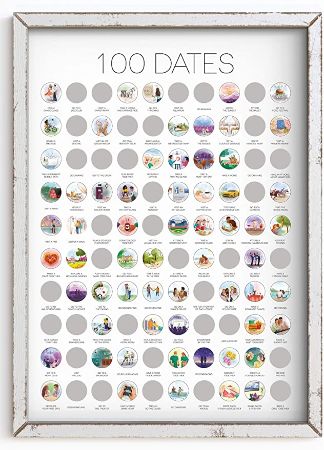 You've been on countless dates for the past 33 years and it has been amazing. Although these dates have been a lot of fun, it's time to spice things up and get new ideas in this 100 dates scratch off poster.
Feel the excitement as they scratch off your next date plan and do something new that will create new memories. Some date ideas include taking a painting class, going to drive-in movies, and volunteering together.
14. Survival Gear and Equipment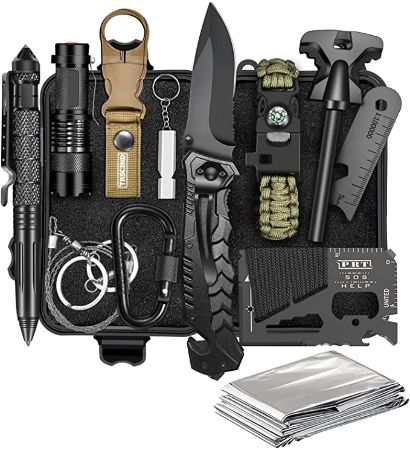 This will be a handy present for your husband who knows how to fix everything around the house. After saving a lot of money from having your own repairman, this will be a nice way to thank him for maintaining and keeping the house running.
15. Whiskey Decanter Globe Set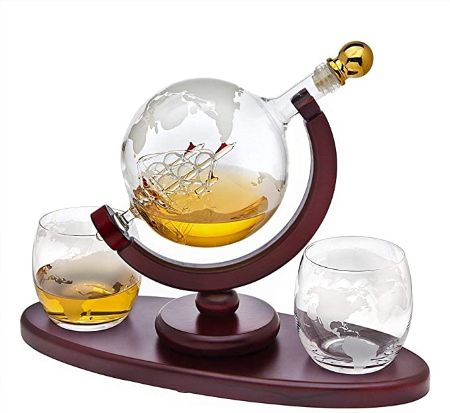 Is your husband a huge traveler? Does he love to explore exotic cities and experience different cultures? This cool whisky decanter shows a map of the world making it a special and neat present for the love of your life.
16. BBQ Grill Toolset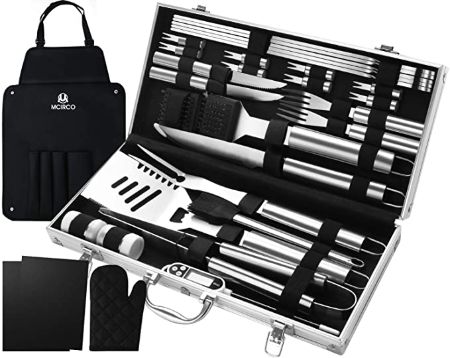 We all have different love languages. If your husband is one of the few whose love language is grilling some barbeque for the people special to him, then you should get this complete grill toolset!
It comes with 32 pieces of grill tools like a meat thermometer, knives, forks, and more.
9 Lovely 33rd Anniversary Gifts for Her
17. Gold Rose Bouquet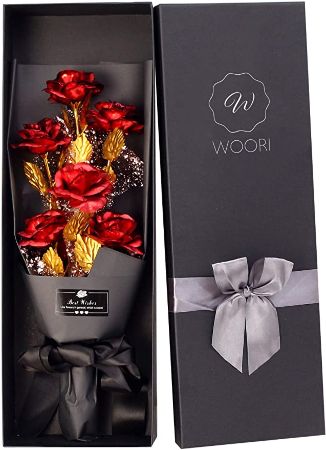 An everlasting bouquet of roses that will symbolize your undying love for your wife.
Level up from the traditional fresh bouquet by giving these gold roses instead. It even comes with exquisite packaging that your wife will love.
18. Anne Klein Watch and Bracelet Set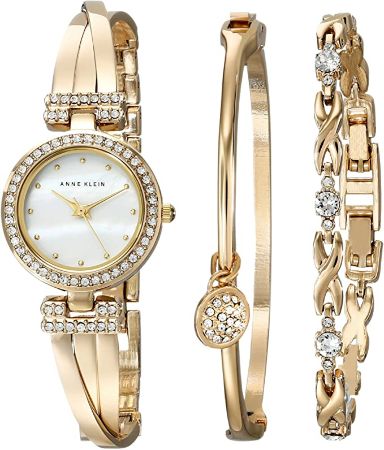 You may have showered your wife with jewelry in the past but this set is special. This Anne Klein set comes with an elegant watch and bracelet that's perfect for any occasion.
It also features a Japanese quartz movement and is water-resistant.
19. Hand-Painted Figure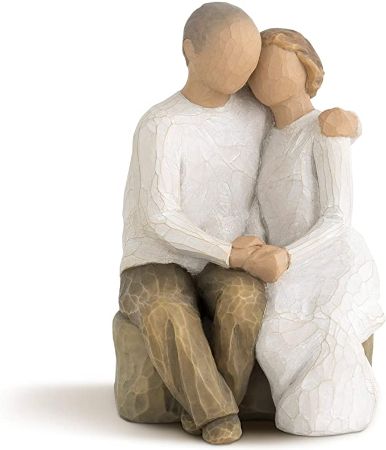 This figure serves as a promise that you'll always be her shoulder to cry, laugh, and rest on whenever she needs it.
It's a simple yet thoughtful present that will show the strong bond you two have.
20. Anniversary Charms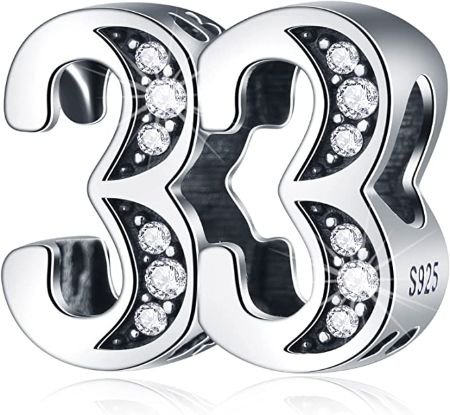 Add this stylish charm to her bracelet or necklace that will be a reminder of the number of years you've been happily together and the number of years you plan on staying together.
21. Wife Gift Blanket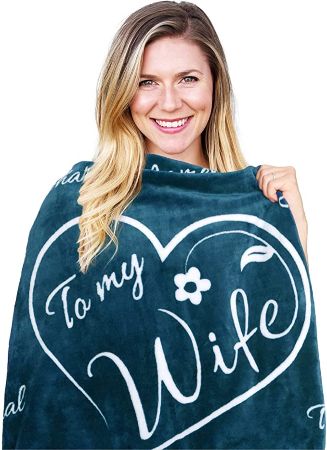 Give her this comfy blanket that will keep her warm throughout the night. It also has some adjectives printed on it that represent her great traits such as strong, supportive, wonderful, and beautiful.
Pick from the five colors available.
22. Bath Bombs Gift Set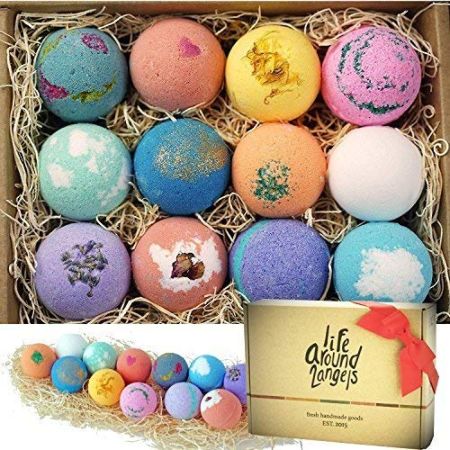 Have a relaxing bath after a long and tiring day with this gift set. It comes with 12 fizzies that have different scents and colors.
More self-care gifts can be found here!
23. Bath Pillow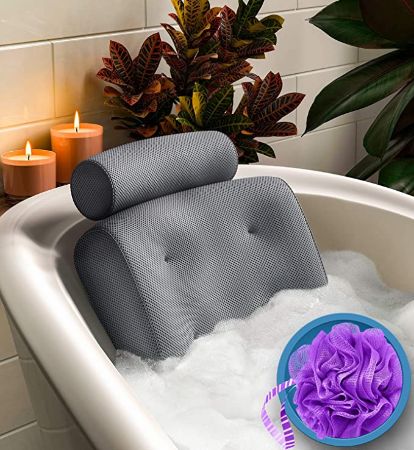 For women who love to stay in the tub for long periods of time, this bath cushion will make her stay more relaxing. The cushion has a breathable mesh and drying hooks that will make the experience more enjoyable.
What's great about this gift is that it has a lifetime replacement policy so you'll definitely get what you pay for.
24. Micheal Kors Sunglasses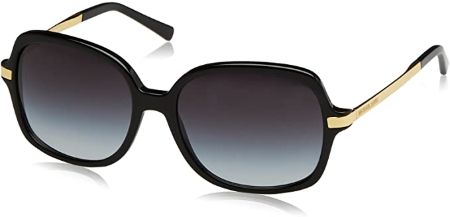 Feel like a movie star from the 50s while wearing these gorgeous Michael Kors sunglasses. As you create new memories and embark on new adventures for the next 33 years, these glasses will make her look effortlessly fashionable to all your getaways.
25. "I Love Being Married to You" Book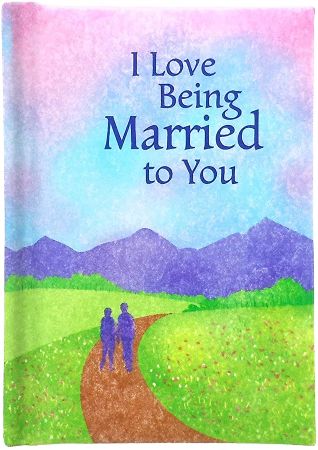 You don't need to have all the words to tell her how much she means to you since this book has got you covered. She'll love this heartfelt present that includes quotes and colorful illustrations about love.
Here are some of the other titles you can choose from: I Love You This Much, Soul Mates, and Once in A Lifetime.
33rd Anniversary Gifts for the Love of Your Life
Only a few couples reach their 33rd anniversary, so your perseverance and dedication to keep the love alive is an inspiration to us all. I hope that these heartfelt 33rd anniversary gifts will make the celebration of your love more meaningful.
For more amazing gift ideas for your loving spouse, check out these lists:
What's the best thing about being married for 33 years? Share your thoughts in the comments below.