Dragon Ball Z is one of the most popular anime from Japan. Fans of the show have followed the journey of Son Goku since he was a kid in Dragon Ball to fighting a slew of iconic villains in Dragon Ball Z and are still following his exploits in Dragon Ball Super.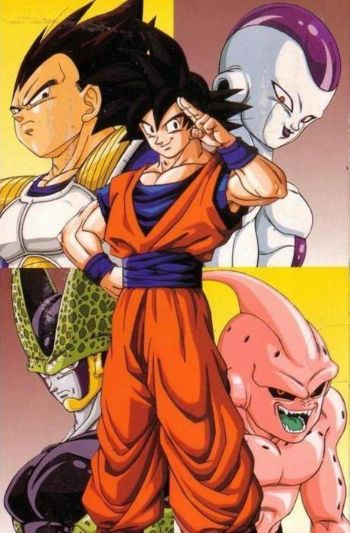 I've compiled a list of 27 Dragon Ball Z gifts (with a few from Dragon Ball and Dragon Ball Super) that fans of the series will love arranged by type: clothing, textiles, kitchenware, accessories, replicas, figurines, anime, and manga.
Clothing
Let's start with 5 Dragon Ball Z clothing items to get any Dragon Ball Z fan dressed for the fight!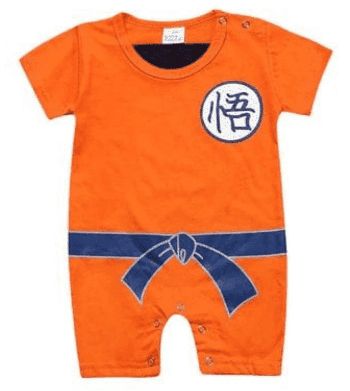 Have parents who are fans of the show start training their future warriors at a young age to save the world from external threats with this Dragon Ball Z baby romper that resembles Goku's iconic gi, including the kanji for wisdom.
2. Dragon Ball Z Hoodie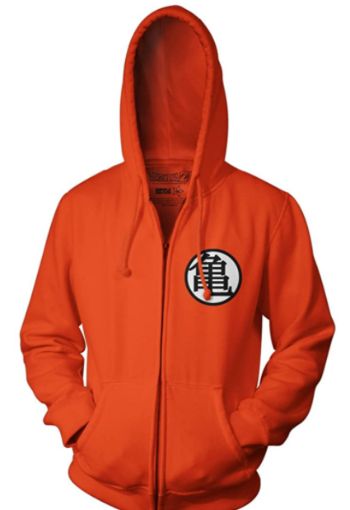 For older fans, this hoodie should do the trick. It even has the iconic "kame" kanji given to those who've trained under Master Roshi.
3. Dragon Ball Z Socks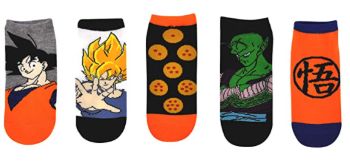 Fans of the show can now keep their feet nice and comfy with these Dragon Ball Z socks featuring Goku (normal and Super Saiyan), Piccolo, the kanji for "wisdom," and the Dragon Balls!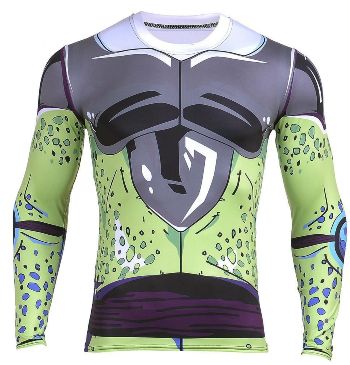 Your friend not feeling the heroes? Then why not let them channel their inner perfection with this Perfect Cell gym shirt. Do remind them to stay away from people with blond and spikey hair though!
5. Majin Buu Beanie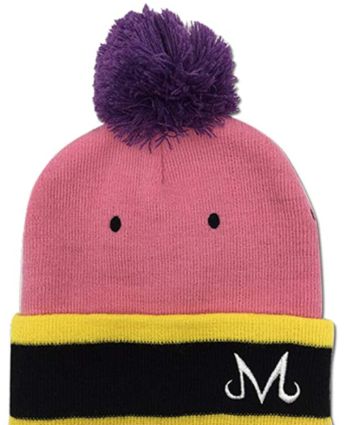 Or, if they'd rather channel a villain more powerful than Cell (he eventually becomes a good guy, though), here's a Majin Buu beanie!
Textiles
Why stop with clothing? Here are 3 textiles the Dragon Ball Z fan in your life can decorate their home or room with.
6. Vegeta Vs. Goku Shower Curtain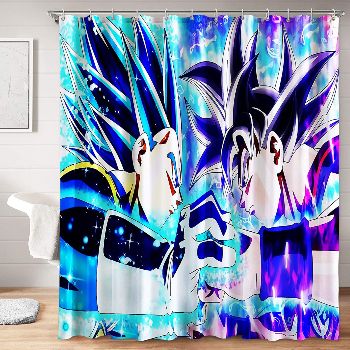 Here's a shower curtain portraying Vegeta vs. Goku to unleash the ultra instinct within fans as they bathe!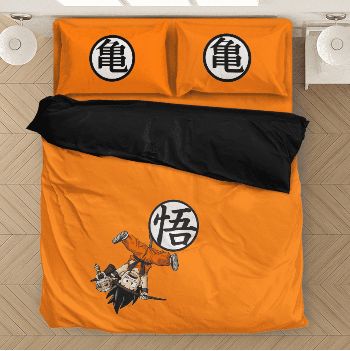 This is from Dragon Ball as it features kid Goku, but it's still in his iconic orange color, so they can wake up with a "time to save the world" or "time to train" feeling.
8. Shenron Blanket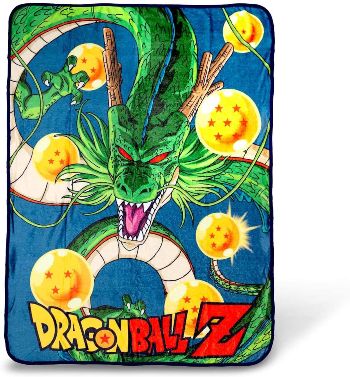 Let the Dragon Ball Z fan in your life stay cozy while being protected by Shenron with this blanket.
Kitchenware
Here are 5 Dragon Ball Z kitchenware items to turn that fan into a Super Saiyan in the kitchen!
9. Four Star Dragon Ball Ceramic Mug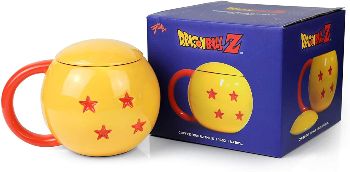 Coffee? Tea? Regardless of what they drink, taking a sip from this mug just might make their wish of having a great day come true!
10. Shenron Slow Cooker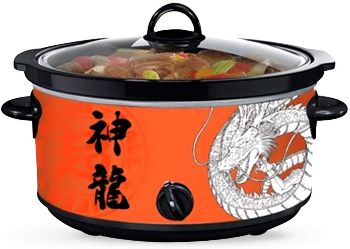 Despite being branded Dragon Ball Super, Shenron is a key character in the entire series and this slow cooker will help DBZ fans cook meals fit for an Eternal Dragon.
11. Kame House Cookie Jar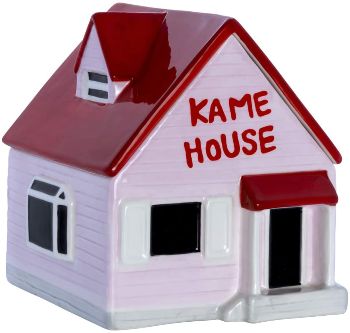 Give the DBZ fan in your life a place to store their cookies, like this replica of the Kame House where Master Roshi trained Goku and Krillin in Dragon Ball.
12. Goku Bento Lunchbox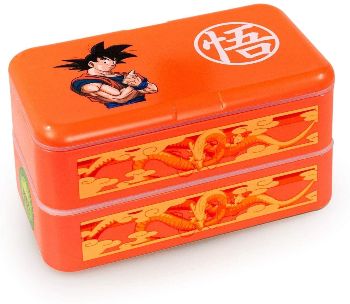 Kids, and the kids at heart, can have their lunch in style with this Goku bento lunchbox. Comes with a spoon, a fork, and chopsticks.
13. Fridge Magnets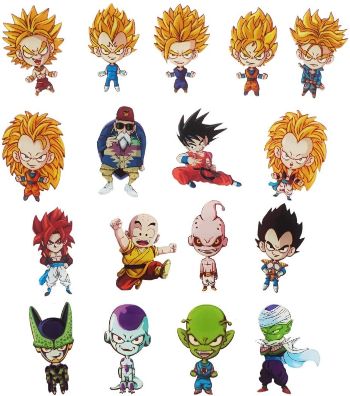 These chibi Dragon Ball Z character magnets will help keep their training regimen on the fridge, or serve as cute decorations while you check for food.
Accessories
Next up are 3 fun Dragon Ball Z accessories fans can use.
14. Krillin AirPods Silicone Case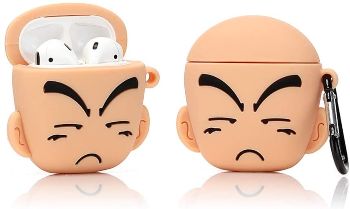 Krillin has been one of Goku's lifelong friends. Despite retiring during the latter half of Dragon Ball Z, Krillin can still keep a DBZ fan's AirPods secure inside his head with this cute silicone case.
15. Goku Decal
Let people know they're a fan of the show while on the road with this Goku car decal.
16. Capsule Corp License Plate Frame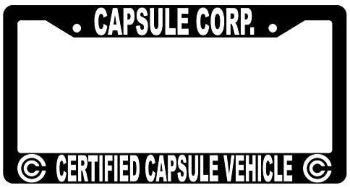 Or they can drive around as a representative of the Capsule Corp with this neat license plate frame!
Replicas
These next 5 Dragon Ball Z gift ideas are replicas fans can display, wear, or even use.
17. Scouter Replica
Dragon Ball Z fans can pretend to check their friends' power levels and tell them they're weaker than Yajirobe with this battery operated scouter replica.
18. Capsule Corp Keychain

Okay, it won't store a fan's refrigerator or a car, but these capsule replicas can store pills, cash, or other tiny objects.
19. Radar Keychain and Dragon Ball Set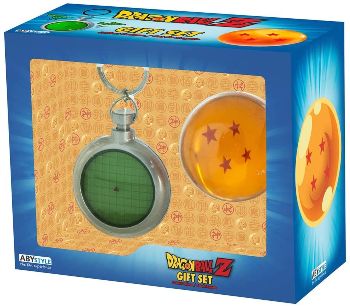 This radar keychain won't track the Seven Dragon Balls, but it can hold a DBZ fan's keys. It even comes with a replica of the 4-star Dragon Ball!
20. Dragon Ball Replicas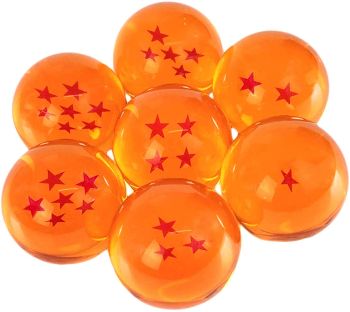 Speaking of Dragon Ball replicas… While the Eternal Dragons and the Dragon Balls don't actually exist (would be cool if they did), this complete set of Dragon Ball replicas is the next best thing and a must have for those who love the show!
21. Dragon Ball Lamp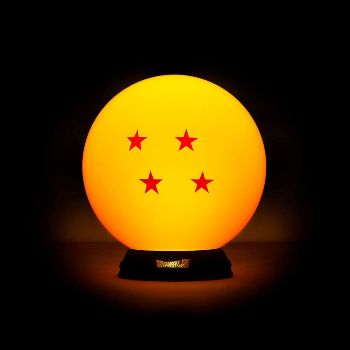 Let the 4-star Dragon Ball keep a fan company at night with this lamp. You never know – their wish for brighter days ahead might be granted.
Figurines
These are 4 Dragon Ball Z gifts for toy lovers and collectors.
22. Spirit Bomb Plasma Light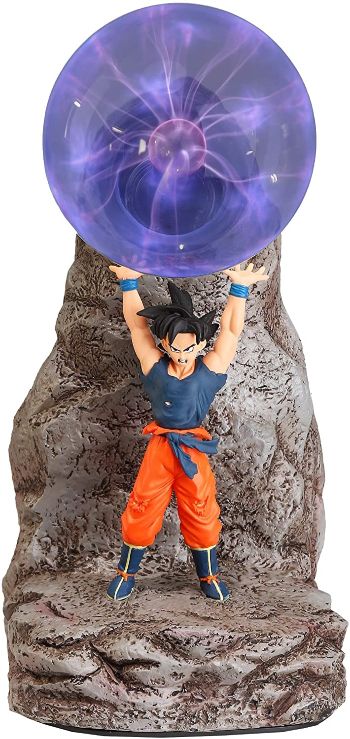 DBZ fans don't need to share their energy with Goku for this genki-dama lamp to light up!
23. Nanoblock Piccolo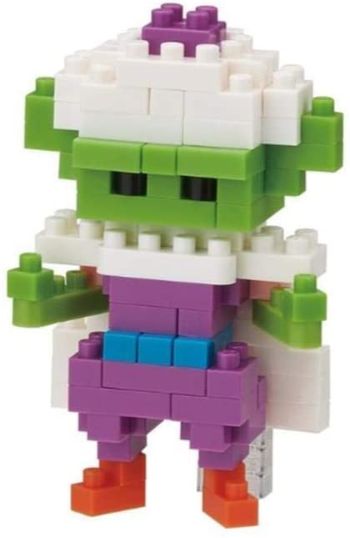 DBZ fans can join Piccolo as he protects Earth and mentors one of its greatest warriors, Gohan, with this Nanoblock kit. This is a fun kit for all ages, and assembling it may even be challenging for teens.
For other gift ideas for teens, check out this post on 29 awesome gifts for 14 year old boys.
24. Son Goku Model Kit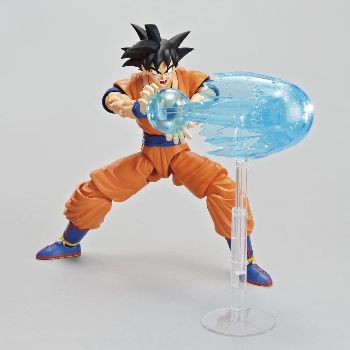 Another kit for DBZ fans to assemble, and this time it's Goku! This model can be posed in different positions and will be a great display piece on any fan's shelf. This might be a bit challenging for younger kids to build.
25. Frieza Figure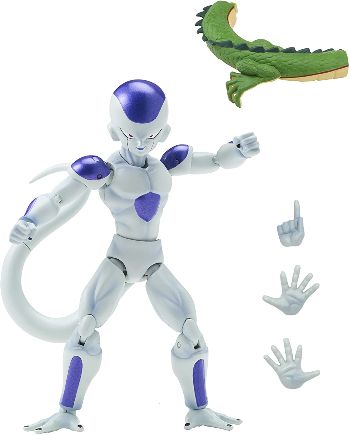 If your Dragon Ball Z fan isn't rooting for the heroes, then this figure will satisfy those who tend to like the villains more. It doesn't get more iconic than one of the most despicable villains in the series!
The Series Itself!
Of course, no Dragon Ball Z gift list would be complete without suggesting a compilation of the manga volumes and anime seasons!
26. Dragon Ball Z Seasons 1-9 Blu-Ray Collection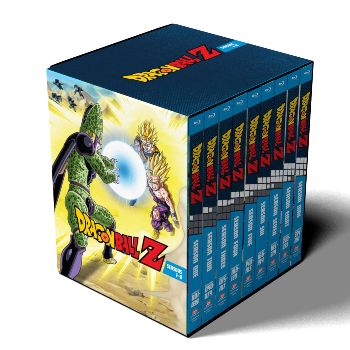 From the Saiyan Saga until the Majin Buu Saga, fans of the show will love this complete set of the Dragon Ball Z anime. This is great for those who want to prepare themselves for Dragon Ball Super or just want to relive these epic sagas.
27. Dragon Ball Z Complete Box Set Volumes 1 – 26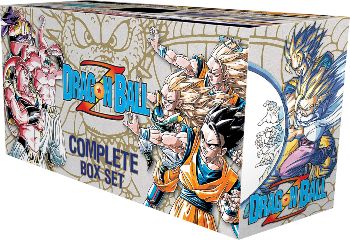 Last, but definitely not least, the complete set of volumes of the Dragon Ball Z manga! For fans of the anime who want to read what the show is based off, Akira Toriyama's work (translated to English) is certainly a great collection piece to own.
Eat, Train, Save The World – Repeat
Whether it's dressing up for a fight to preparing meals for a Saiyan to checking power levels, these 27 Dragon Ball Z gifts will put a smile on any fan's face.
Are you also a Dragon Ball Z fan? Do you know people who are fans of the series? Let us know what you think of this list in the comment!