Memes. They're everywhere! Everyone seems to love them, so it comes as no surprise that meme gifts exist.
So, if you've got a meme lover in your life, these 28 meme-themed gifts will make their special day a little more special.
Meme-Themed Books
Everyone loves a good book. For meme lovers, a book about popular memes is something they can enjoy reading and display for others to enjoy, too.
The books listed below are perfect for keeping on a bookshelf or coffee table to entertain guests.
1. The Most Hilarious Memes of 2020 by Alex Manson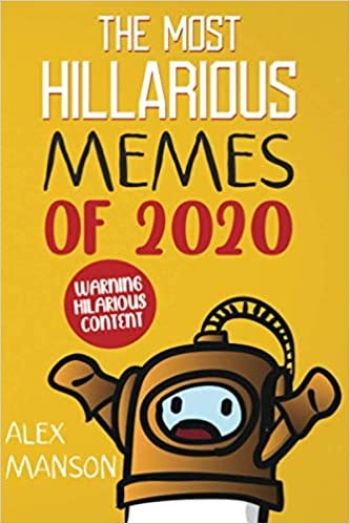 Help that meme lover look back on the past year with this humorous collection of memes that sprung up despite (or perhaps in spite of) the challenges that 2020 presented.
2. America's Funniest Memes: Coronavirus Edition by Ed Mickolus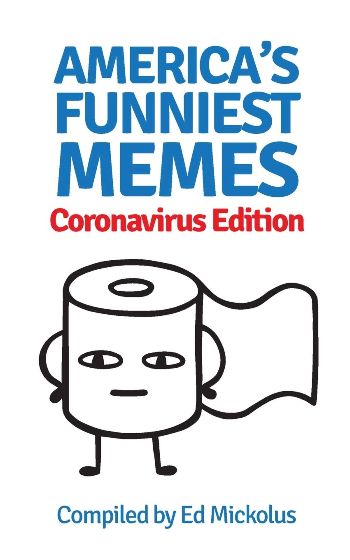 This is a book meme lovers will definitely appreciate despite how rough 2020 was. This is a clear symbol of how humor will always prevail in the face of adversity.
3. Lolcats Book Series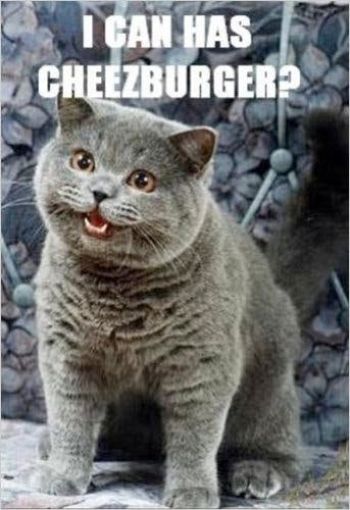 I Can Has Cheezburger?
This is the meme that started the funny cat meme explosion on the internet.
Meme fans are going to "LOL" over these cats if you give them any of the books in this series as a meme gift. LOL… Cats… Ahhh, now I get it!
Get the entire collection here:
LOL Cat Bible
LOL Cat: How To Take Over Teh Wurld
LOL Cat: Teh Itteh Bitteh Book of Kittehs
LOL Cat Colleckshun: I Can Has Cheezburger?
LOL Cat: How to be Awsum
LOL Cat Colleckshun: Teh Littr Boks Set
Best Meme-Themed Shirts
People love shirts. People love memes. People definitely love shirts with memes. So, it comes as no surprise that the best meme gifts come in the form of shirts.
4. "Honey Badger Don't Care" T-Shirt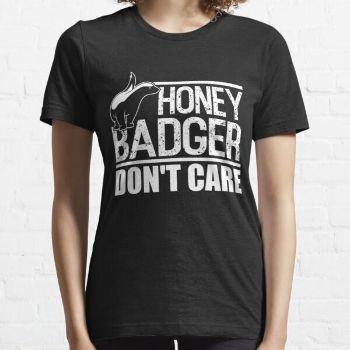 These shirts are a great way for meme lovers to share their sense of humor with everyone. They're constructed with 100% lightweight cotton, making them soft and pliant for all-day comfort.
5. "Philosoraptor" T-Shirt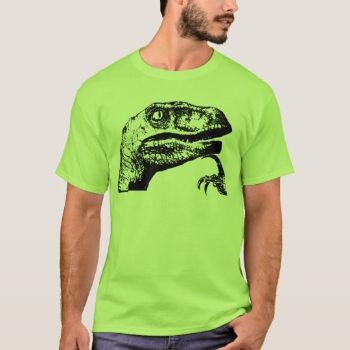 The Philosoraptor meme is popular among meme lovers because it pokes fun at goofy questions.
Give them this shirt so that their peers will know they are always thinking inside and outside the box.
6. "I'm with Derp" T-Shirt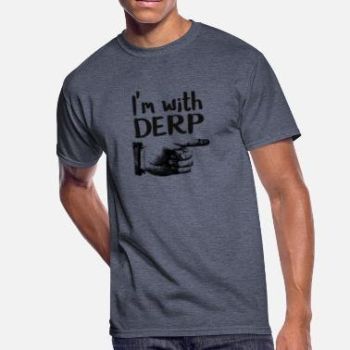 This is one of the most popular meme shirt designs out there. Why?
Well, the idea that you can make fun of your friend without them noticing is something meme lovers enjoy.
7. "U Mad Bro?" T-Shirt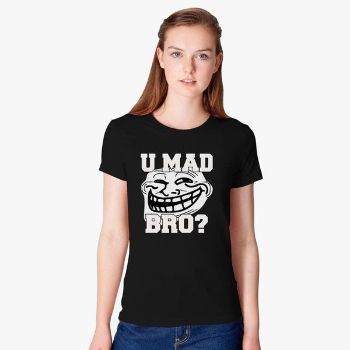 This is the ultimate diss shirt for meme lovers who want to tell people not to take things too seriously.
8. Scumbag Steve "Meme Lives Matter" T-Shirt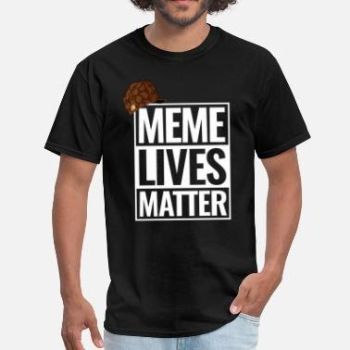 Even though people hated "Scumbag Steve," the same cannot be said about this "Meme Lives Matter" shirt.
9. "All Your Base Are Belong To Us" Hoodie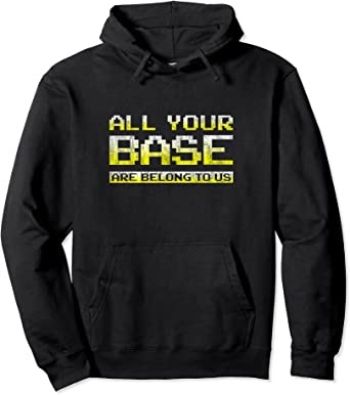 This old but very popular meme still has a special place in meme lovers' hearts. Give them this hoodie and all their base and heart will belong to you.
10. "I Survived the Snap" T-Shirt and Hoodie Combo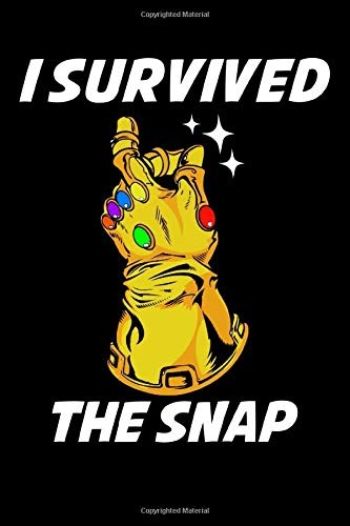 SPOILER ALERT: A more recent meme that has captured the entire world's attention is this one about the ending of Avengers: Endgame.
If the meme lover in your life happens to be an Avengers fan, they'll appreciate this nod to a major cinematic event. Choose from either a shirt or a hoodie, whichever they prefer.
"I Survived the Snap" Shirt
"I Survived the Snap" Hoodie
Best Meme-Themed Accessories
How does a meme lover find other meme lovers in a crowded room? By sending out a beacon through tiny meme-themed accessories they have on their person.
The great thing about these accessories is that they can be worn anytime and be mixed and matched with any outfit.
11. Adult Merit Badge Patches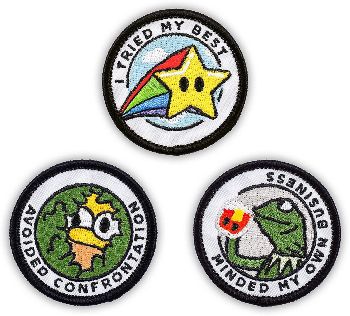 When it comes to the best gifts for meme lovers, something as small and simple as a patch is enough to make a big impact.
But don't just get any patch. These neat adulting patches raise the coolness factor when attached to a chosen piece of clothing or accessory.
Funny Adulting Patches
Military Themed Adulting Patches
I Don't Care Adulting Patch
Tactical Adulting Patch
These adult merit badge patches may be small, but the message they convey catches everyone's attention (everything a meme lover wants).
12. "Thug Life" and "Deal With It" Sunglasses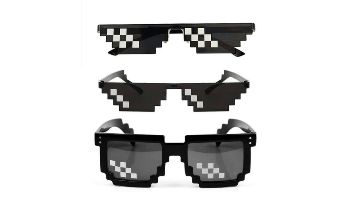 These meme gifts are great conversation starters and argument enders. Meme fanatics are definitely going to love putting these sunglasses on and walking away after they've made their point.
Thug Life Sunglasses
Deal With It Sunglasses
13. Meme Pins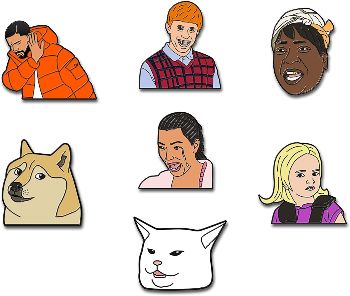 Just like the aforementioned patches, these pins draw the eye. Meme lovers can't get enough of that kind of attention!
There are many pins to choose from:
Funny Meme Pins Pack
"This is Fine" Enamel Meme Pin
Circle Game Meme Pin
Kermit Spilling Tea None of My Business Meme Pin
I Speak Fluent Sarcasm Meme Pin
Condescending Willy Wonka Meme Pin
Awesome Face Meme Pin
Peace Was Never An Option Goose Meme Pin
14. Smiley Face Pins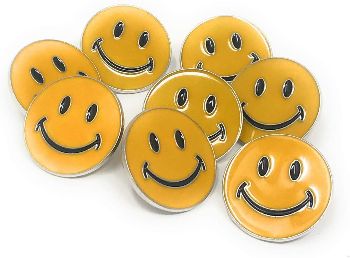 Smiley face pins are sure to make anyone's day with their bright colors and friendly appeal. Meme lovers can wear these pins on any occasion and with whatever they want.
15. Nirvana Smiley Keychain 

Rock fans will definitely appreciate this meme gift because of its nostalgic coolness. This tiny thing represents the ushering of a new era in the 90s.
It is also one of the earliest memes that became vastly popular which meme lovers with a love for pop culture history will truly appreciate.
16. "I Tried" Gold Star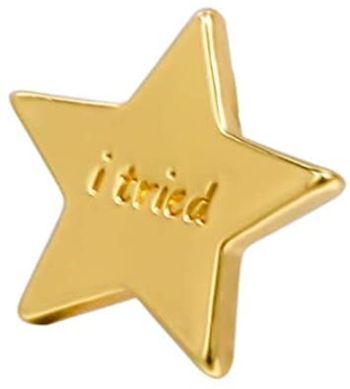 We all know that one person who tried so hard and still fell short of their target. Make them feel better with this "I Tried" gold star as appreciation for all the hard work they put in.
Choose from any one of these three options:
"I Tried" Gold Star Necklace Pendant
"I Tried" Gold Star Stud Earrings
"I Tried" Gold Star Statement Shirt
Best Printed Meme Products
Successful businesses have been made from turning memes into physical products such as printed posters, mugs, and coasters.
17. Meme Coasters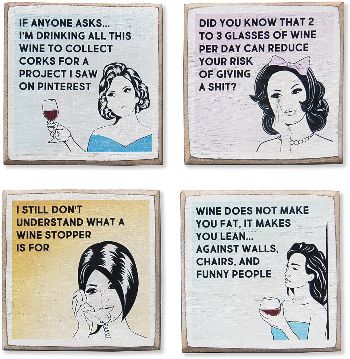 Help that meme fan protect their table's surface with these snarky coasters! Their guests will definitely enjoy having these under their drinks. They're also excellent conversation starters!
18. "Keep Calm and…" Posters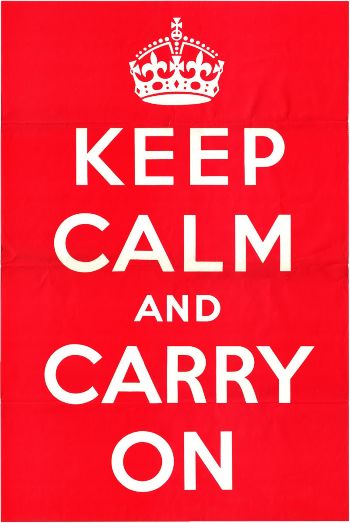 How does a war slogan transcend to become one of the most enduring memes of all time? Memes can be found in the most unlikely places, and this is one of the reasons why meme lovers love this one.
Over the years, meme lovers and makers have transformed this slogan to address occupations of all types. There's one for:
HR Practitioners
Engineers
Firefighters
Professional Athletes
Teachers
Lunch Ladies
Dentists
Computer Programmers
Lawyers
And even Astronauts!
Give a meme lover a "Keep Calm and…" poster that best describes them.
19. Demotivational Posters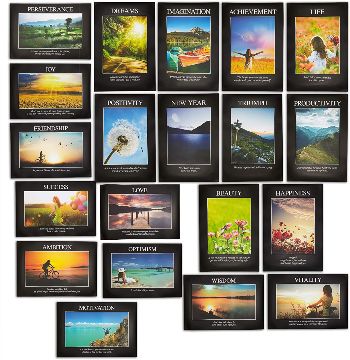 When positivity is just too toxic, maybe a dose of negativity will do the trick to get your meme lover back on track.
These messages are set against a beautiful background and make a nice gift for any meme lover (if i might say so myself).
Best Cat Meme Gifts
There's no denying it: The internet loves cats! And people who go head over heels for cute cat memes will definitely appreciate these gifts.
20. Smudge the Cat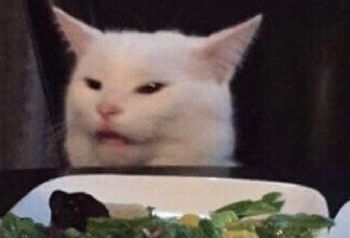 Smudge the Cat is one of the most popular memes right now that has amassed a large following.
If your meme lover is a Smudge the Cat fan, then you have a good selection of meme gifts to choose from:
Smudge the Cat "This is My Happy Face" Shirt 1
Smudge the Cat "This is My Happy Face" Shirt 2
Smudge the Cat Nostalgic Cartoon Shirt
Smudge the Cat Tiny Shirt Pocket Face Shirt
Smudge the Cat Sweater
Smudge the Cat Cotton Socks
21. Nyan Cat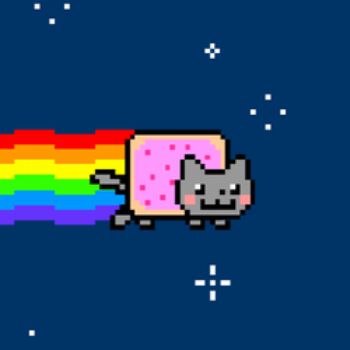 Nyan Cat is one of the most colorful memes that young meme fans are most familiar with.
Nyan Cat Sticker Pack
Nyan Cat Seat Belt
Nyan Cat Wallet
22. Grumpy Cat Merch 
The Grumpy Cat meme has millions of fans worldwide, making it the obvious meme gift to give to that meme fan in your life.
Due to Grumpy Cat's popularity (RIP Tardar Sauce), there is lots of merchandise to choose from:
Funko Style Grumpy Cat
Grumpy Cat Cap
Grumpy Cat 2021 Calendar
Grumpy Cat Funny Mug
Grumpy Cat Stickers
Grumpy Cat Mini Plushie
Grumpy Cat's Worst Christmas Ever
Grumpy Cat's Guide to Life Book
A Grumpy Book by Grumpy Cat
Grumpy Cat No It All Book
Grumpy Cat Nope Shirt
Best Dog Meme Gifts
If cat memes dominate the online landscape, do dogs have equal footing? The answer is: yes!
Dogs are just as lovable as their feline counterparts and there are millions of meme lovers who are dog lovers as well. Here are some meme-themed dog gifts to choose from.
23. Texts from Dog by October Jones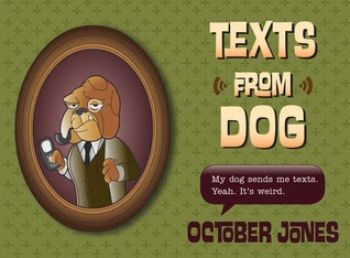 Texts from Dog dominated the internet landscape for a very long time. It was hilariously built around the simple premise of "what if your dog could text you what it was thinking?"
The result was these adorable products:
Texts from Dog Paperback Book
Texts from Dog The Dog Delusion
Texts from Dog Calendar
24. Doge-Themed Merch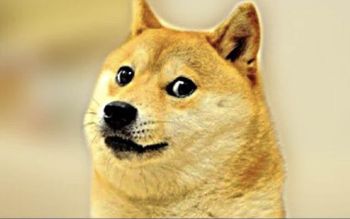 Doge rose to popularity in 2013. It's 2021 now and the Doge meme has covered a lot of ground. It even became the face of an up-and-coming form of cryptocurrency.
Now, you could buy your giftee some Dogecoin as a joke, or you could settle for these cute, memorable Doge products.
Doge Pillowcase
Doge Baseball Cap
Doge Mousepad
Doge Wallet
Games
Meme-themed games are fun – that's why they're popular gifts! Give one to a meme fanatic and they'll be the life of every game night.
25. "New Phone, Who Dis" Card Game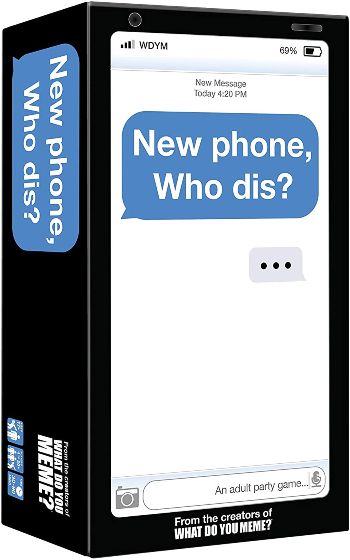 This interactive card game is great for meme-loving couples or families because they can spend countless hours playing and never tire of it.
But on the off chance they do, this game has expansion packs to keep the game fresh and relevant.
New Phone Who Dis Game
New Phone Who Dis Game Expansion Pack
New Phone Who Dis Family Edition Game
26. What Do You Meme?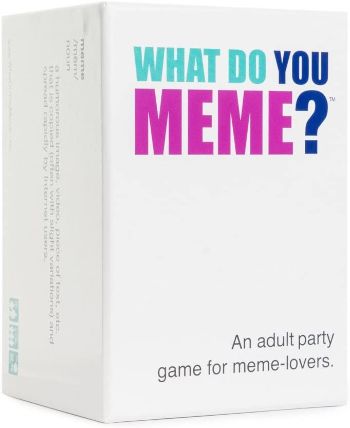 You can't get any clearer than a game that's designed for meme lovers.
Give this card game to a meme fanatic and it won't take long before a party is raging with this as the main form of entertainment.
Dumb Meme Gifts
This list wouldn't be complete without including some dumb meme gifts in the mix. They may be dumb, but boy oh boy do meme fans love 'em (cue Captain Picard cupping his face in exasperation).
27. Burrito Blanket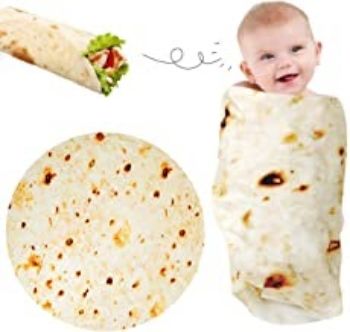 Anyone who receives this as a gift is going to spend a lot of time cozily wrapped up as a happy human-sized burrito.
Dumb? Maybe. Cute? Definitely!
28. These Buttons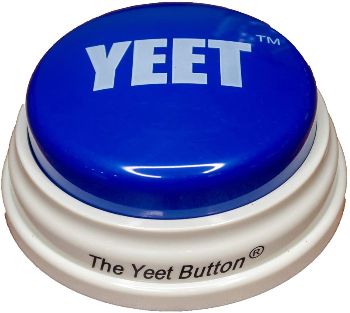 One of the dumbest, and yet highest selling, meme-themed gifts are these buttons. They're big, solid-colored buttons that blurt out a recording when pressed.
Very simple, very annoying, and utterly dumb. And that's where its beauty lies.
You can choose from any one of these:
"Yeet" Button
"That's What She Said" Button
"Bruh" Button
"Nailed It!" Button
"Ok Boomer" Button
Ermahgerd It's Time To Go!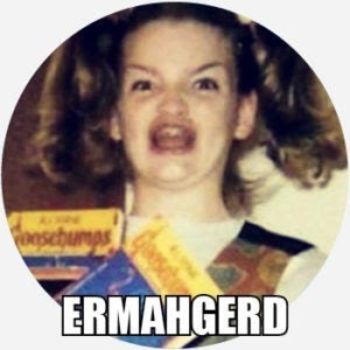 Memes have become such a cultural hit and there's no stopping it in sight. Every day, new memes come to life. Every day, millions of people get to enjoy them.
And every day, enterprising individuals find a way to transform them into tangible products for meme lovers.
I've listed 28 ideas for memorable meme gifts you can give to meme lovers of all ages. I'm sure you'll find one that's perfect for the meme fanatic in your life to rave about.
If your giftee is also a Lord of the Rings fan, I've also written a comprehensive article dedicated to the Lord of the Rings merchandise with meme-worthy stuff you can give as gifts to meme lovers, too.
Did you find the meme themed gifts you were looking for? If you have ideas for more meme gifts, drop a comment below!