Did you know that wolves tend to have a single partner for life? Or that howling can mean a lot of different things?
Wolves are one of the few animals on the planet that can manage to be cute and scary at the same time. We can go on and on and talk about how amazing wolves are but I know that you've come here to get some ideas on the best wolf gifts.
So without further ado, here are the best wolf gifts for the wolf fan in your life.
11 Wolf Gifts for Everyone
1. Full Moon LED Table Lamp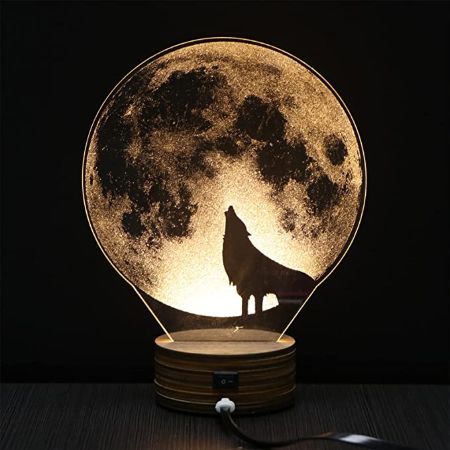 Be mesmerized by the bright moon without needing to go outside with this table lamp. Your recipient will be able to see a full moon (and a majestic wolf) regardless of the lunar phase.
This beautiful lamp will illuminate a warm light that's perfect for any room or living area.
2. Tribal Wolf Dreamcatcher Wind Chime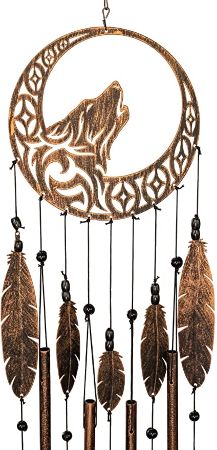 Share the beauty and grandeur of wolves with the community by displaying this mystical dreamcatcher-inspired wind chime on the porch. Your recipient will also be able to listen to relaxing tones as the wind blows through it.
3. Wooden Wolf Jigsaw Puzzle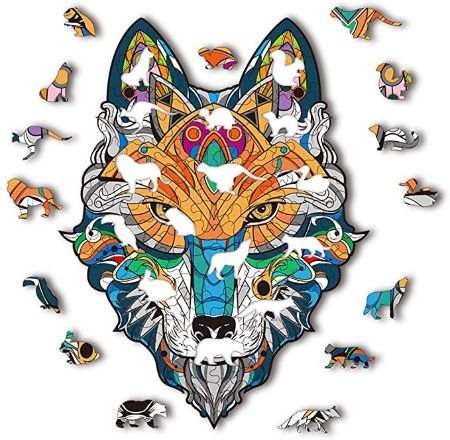 Wolves are known for their sharp minds and highly sensitive senses. This wooden jigsaw puzzle will sharpen the mind of the wolf fan in your life.
Here are more amazing gifts for puzzle lovers you should also check out.
4. Wildlife Decorative Throw Pillow Cover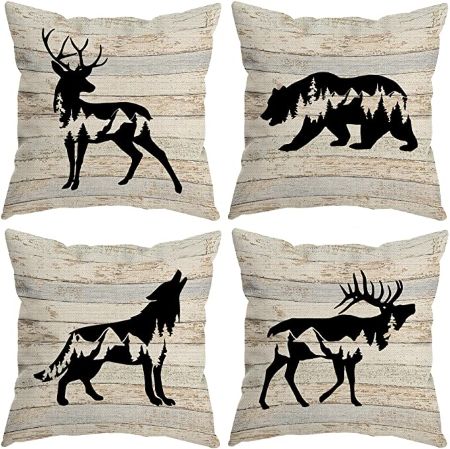 Whether it's for their cabin or room, these decorative pillow covers will add an outdoorsy feel to their space. Each set comes with four wildlife animal prints: a bear, a deer, an elk, and, of course, a wolf.
5. Wolf-Themed Wall Mount Coat Rack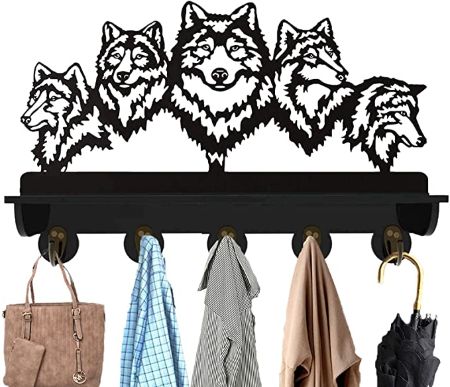 If your recipient's family (or should I say pack?) loves wolves, then they'll love this cool coat rack. It comes with five sturdy hooks where they can hang umbrellas, coats, bags, and more.
6. Space Wolf Wall Decor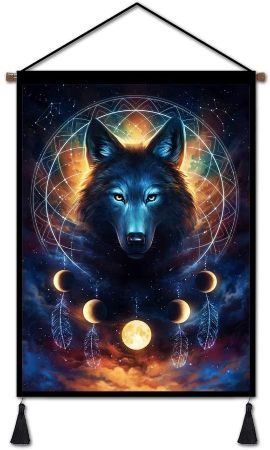 Legends and myths have always depicted a wolf as this magical and mystical creature, and this decor perfectly encapsulates that thought as it depicts an alpha wolf in an otherworldly setting.
7. Wolf Tumbler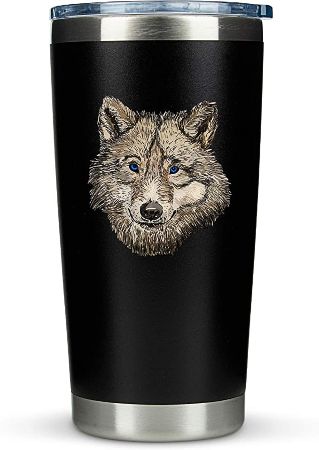 Delight the wolf fan in your life with this tumbler they'll be psyched to carry around wherever they go.
Since it has vacuum insulation, your recipient will enjoy drinking their coffee, tea, or chocolate from this tumbler.
8. Wolf Blanket
Cuddling with wolves is impossible and dangerous, but if your recipient has always wondered what the soft and fluffy fur of wolves would feel like, then this blanket will give them this unique experience.
Plus, it won't growl or bite them.
9. Wolf Salt and Pepper Shaker Set
Give this salt and pepper shaker set to the wolf fan in your life who spends most of their time in the kitchen. This will make their cooking and eating experience more enjoyable.
This present is also handcrafted so each set that's created is unique and sturdy.
10. Wolf Face Mask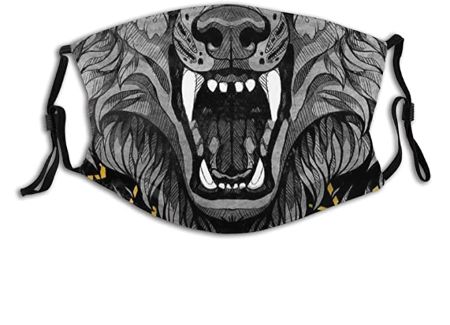 This wolf mask serves a dual purpose. It will protect them from nasty viruses and will also make them look 100x cooler.
11. Wolf Keychain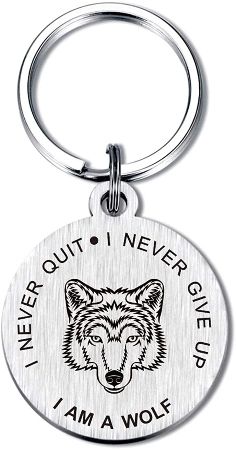 Inspire them to do great and never give up no matter what challenge life throws their way with this cute keychain. It will motivate them to keep on fighting just like their spirit animal.
5 Wolf Gifts for Kids
12. Wolf Stuffed Animal Backpack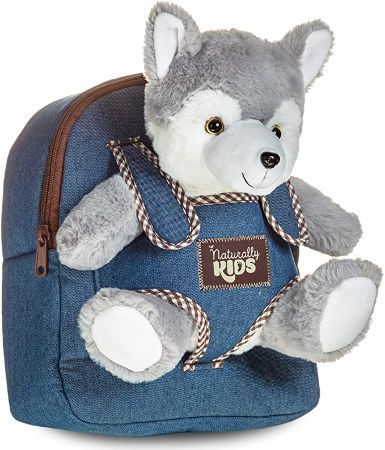 Get this cute bag for the adorable wolf fan in your life. It will be the perfect bag for their first day of school since the plush toy can be removed to bring them comfort when they're feeling overwhelmed or scared.
It's a small bag, but it'll do the job perfectly for kids three to seven years old.
13. Wolf Blanket Hoodie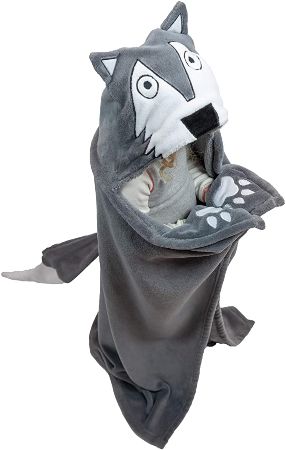 The big bad wolf won't be the villain anymore with this cuddling and keeping them warm while they fall asleep.
This super-soft blanket also has a hood and pockets to make your recipient feel like a mighty wolf.
14. Wolf Plush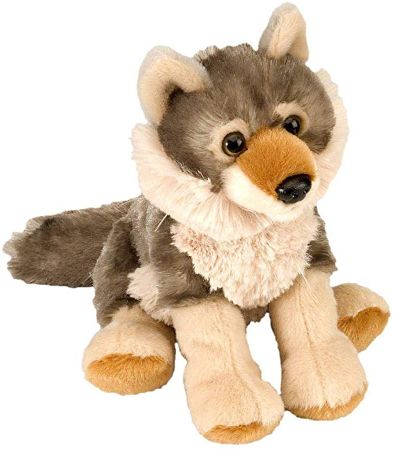 Any kid will feel safe and secure with this wolf lying next to them while they sleep. This cute stuffed animal comes in two sizes and can also be purchased as a red fox plush toy.
15. Furry Claw Paw Slippers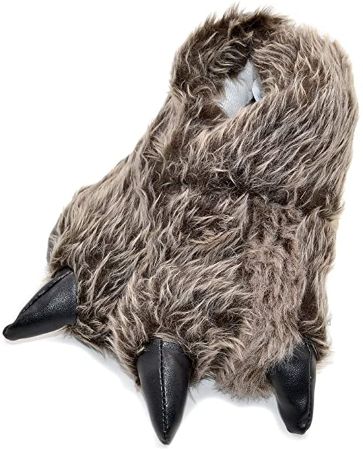 Even if it's not Halloween, the little wolf fan in your life can live out their dream of becoming their favorite animal with these claw slippers.
Brownie points for being comfy and soft!
16. Galaxy Wolf Night Light Set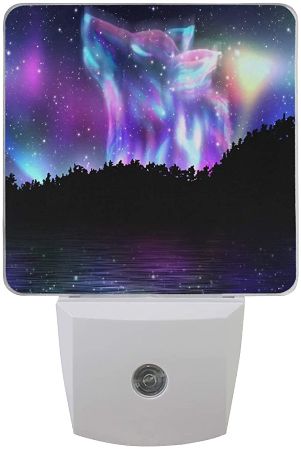 Turn off the lights and watch the magical night sky with this night light. They'll be mesmerized by this light and will look forward to seeing it every night.
You'll get what you pay for and more with this gift since it's rated to last for up to 100,000 hours.
10 Wolf Gifts for Adults
17. Wolf Wine Glass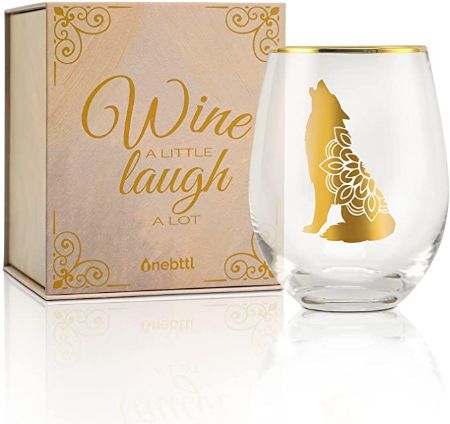 Girls' night out will be more fun and wild with this wolf wine glass. Pour some wine in this glass and let the party begin.
It'll also be a great moving-away, graduation, or housewarming present for the wolf fan in your life.
18. Wood Art Wolf Box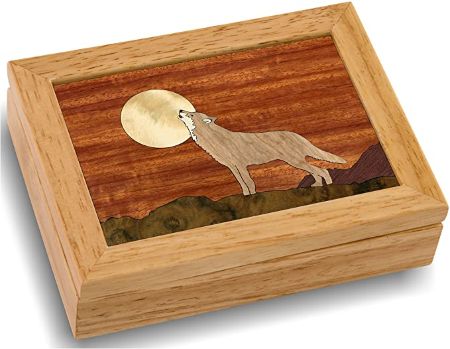 Place all their valuables in this box to avoid losing and misplacing them. Whether it's their jewelry, watches, or handwritten letters, this will be the perfect place to keep them safe.
19. Wolf and Moon Phases Pouch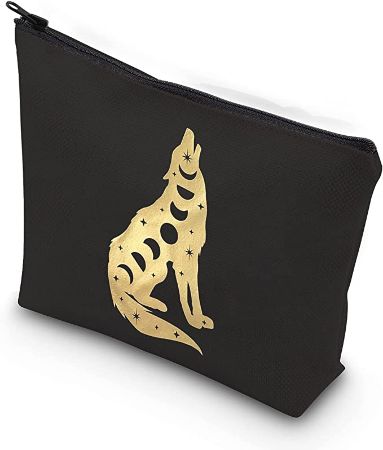 Keep all their makeup and hygiene essentials in this wolf pouch. It will be a functional present that will help them stay organized whether they're out doing errands or doing their post-workout routine at the gym.
Plus, the print of the wolf in the pouch is pretty epic.
20. Wolf Novelty Socks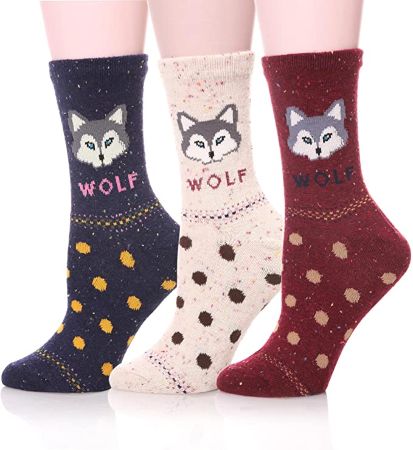 Fuzzy and comfy socks with wolves will brighten up their outfit in an instant. The set comes with three pairs that have the ideal thickness and fuzziness for any season.
21. Wolf Tank Top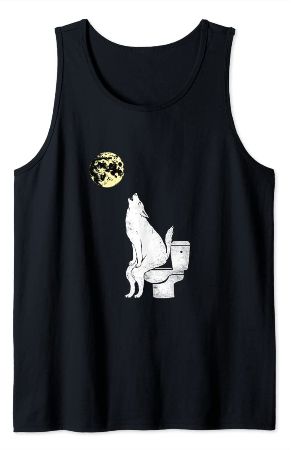 When we think of wolves, we think of scary or fierce creatures lurking in the night. But this tank top shows a different (and funny) side wolves.
For your recipient who appreciates a good laugh, this wolf tank top will be the perfect present.
22. Wolf Horn Mug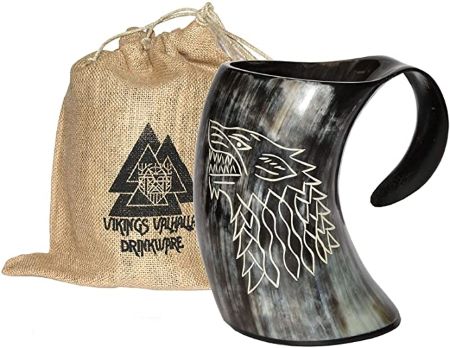 For the wolf fan in your life who loves the animal because of their fierceness and leadership skills, this mug will be an awesome present. Plus, if they're into medieval things, then this gift is like hitting two birds with one stone.
23. Wolf Lighter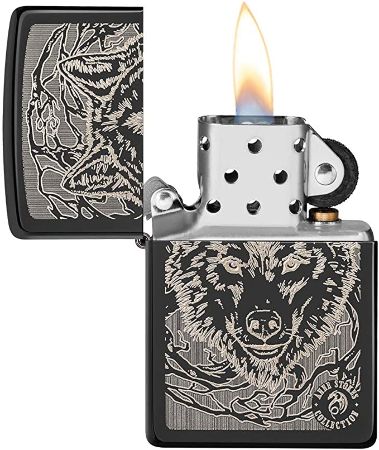 This lighter has an awesome wolf design that your recipient will really like. It comes in 14 designs so you can pick whichever will fit your recipient's personality and style the most.
It's also refillable, making it eco-friendly!
24. Black Wolf Nation Complete Gift Set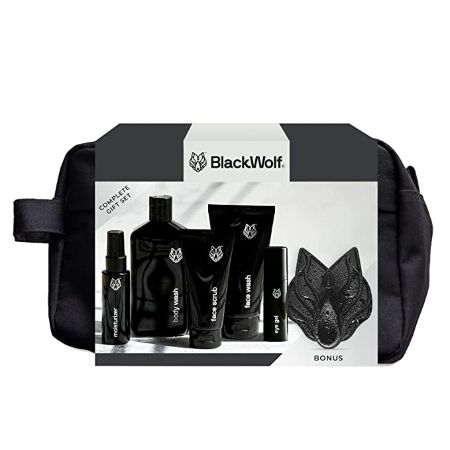 This skin and body care set has everything they need to have refreshed and moisturized skin. You can pick from a two, four, or six-piece set that includes items that are suitable for men with oily skin.
It comes with face wash, body wash, eye gel, and more.
25. Stainless Steel Flask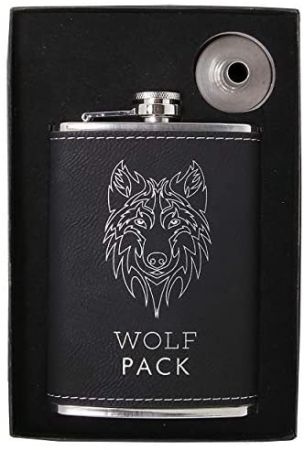 Upgrade their old boring flask with this awesome stainless steel flask. It can hold up to eight ounces of their favorite drink and features a cool wolf design. Plus, cleaning this flask after usage is easy peasy.
26. Lava Rock Stone Bracelet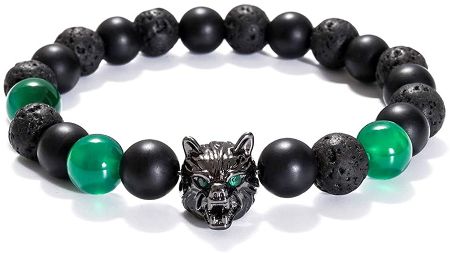 They may not be a fan of wearing jewelry, but this bracelet will change their mind. Aside from adding swag to their get-up, this also functions as an essential oil diffuser bracelet.
Mystical and Magical Wolf Gifts That Your Recipient Will Love
Regardless if they fell in love with these magical creatures because of a book, show, or movie, your recipient will be psyched to receive and use these amazing wolf gifts.
Here are more epic gifts that your recipient will appreciate:
Did I miss a wolf gift that you think should be included on this list? Leave a suggestion in the comments below.