At 80 years old, most women have done it all and want nothing more than a quiet life with friends and family. So, what are good gift ideas for the 80 year old woman in your life?
I've compiled a list of gifts for older women that will help her out at home or make her smile. This list includes everything from household items, assistive and gardening tools, indoor activities, personalized gifts, and retro themed gifts.
Household Gift Ideas for 80 Year Old Women
Here are 6 household items to help your 80 year old mom, grandma, or aunt in the kitchen, when reading, or around the house.
1. Claw Handler Set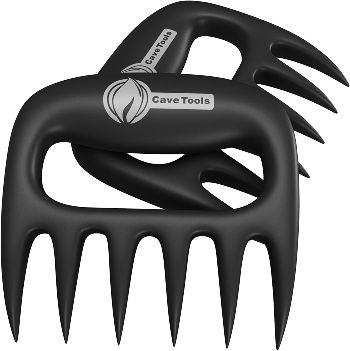 Just because she's 80 it doesn't mean she can't have some fun in the kitchen! These claw handlers can help her toss a salad or shred roasted chicken in an efficient and unique way.
2. Silicone Spatula Set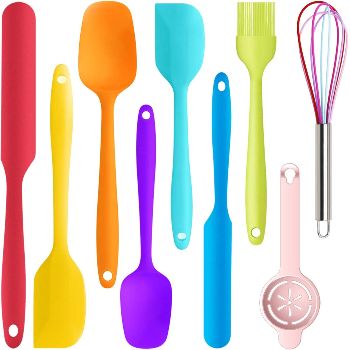 If your mom, grandma, or aunt still love baking at 80, then get them this silicone spatula set that's easy to use and even easier to clean.
3. Jar Opener Set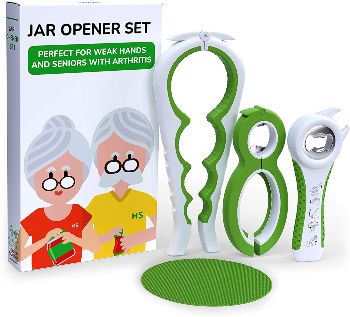 Does grandma usually need help opening a jar? You can't always be around to help her, so give her back a little more freedom with this jar opener set so she can open jars and cans whenever she needs to.
4. Roomba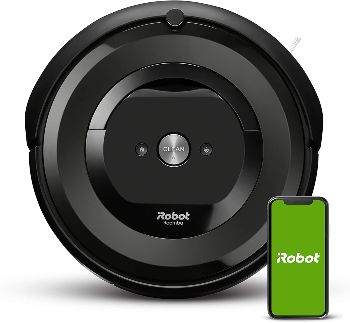 For the 80 year old woman who lives alone and can't get around much, this Roomba automatic vacuum will ensure that her floors are free from dust without the need to strain herself while keeping her space tidy.
5. Digital Clock
If her eyesight isn't as sharp at 80, then get her this large print digital clock so she can see today's date and time easily. This will also help her keep track of important dates and times.
6. Himalayan Salt Lamp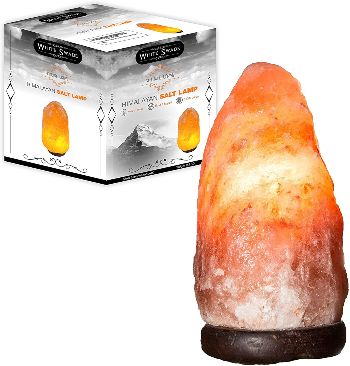 A unique gift to add some style to an 80 year old woman's home or room is a himalayan salt lamp like this one. Himalayan salt lamps can not only be used for lighting, but are also known to help improve overall mood.
Assistive Tools for 80 Year Old Women
These 9 assistive tools can help 80 year women who require a little more assistance with day-to-day living get around the house or accomplish simple daily tasks.
7. Memory Foam Slippers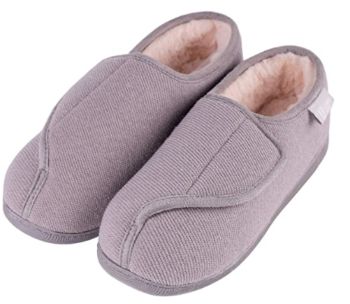 At 80, she might be experiencing some foot pain due to arthritis or other age-related diseases. Don't let that stop her! These memory foam slippers will help her feet stay comfy as she walks around the house or to the mailbox.
8. Retractable Shoe Horn
For those times the 80 year old woman in your life needs to put on shoes and leave the house, this retractable shoe horn will help her avoid bending down. This is an especially handy tool for anyone who suffers from chronic back issues or imbalance.
9. Sock Aid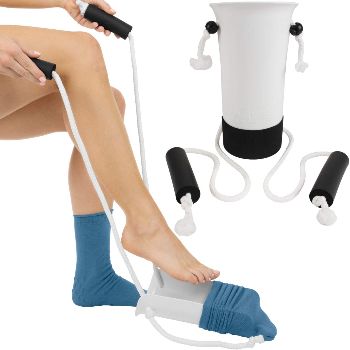 For some of us, simple day-to-day tasks can become challenging as we get older. This neat sock aid tool should help her easily wear socks or stockings at 80. Another great gift idea to give her back some independence!
10. Heating Pad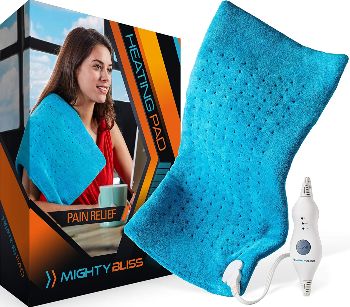 Are her muscles sore often from years of exercise or hard labor? This portable heating pad is great at relieving occasional cramps or sore muscles.
11. Memory Foam Seat Cushion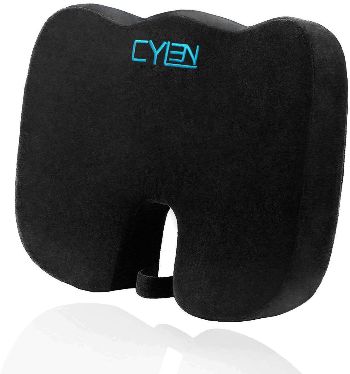 Memory foam isn't just great for mattresses – it can also serve as a great seat cushion. Let's face it – we can all appreciate more comfort for our behinds.
No more sore bums from sitting for too long for the 80 year old woman in your life.
12. Fit Over Sunglasses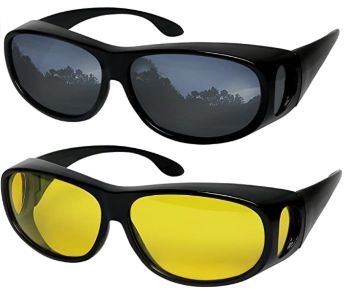 What's so great about sunglasses as a gift? Generally nothing, but these aren't any ordinary sunglasses. These sunglasses can be worn over prescription frames! No more having to switch glasses every time she steps outside.
13. Foldable Cane With Seat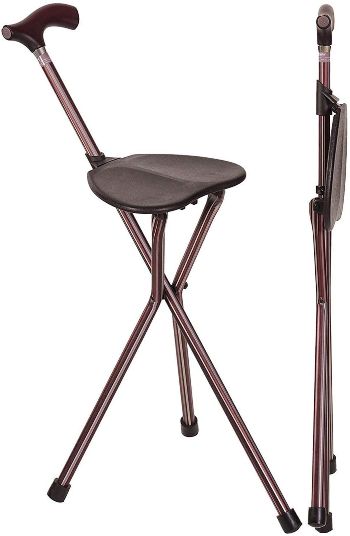 This cane and seat combo is a thoughtful gift for the 80 year old woman who needs a little help getting around every now and then. The cane helps her walk around, and she can just unfold it to sit when she needs to rest!
14. Four Wheel Walker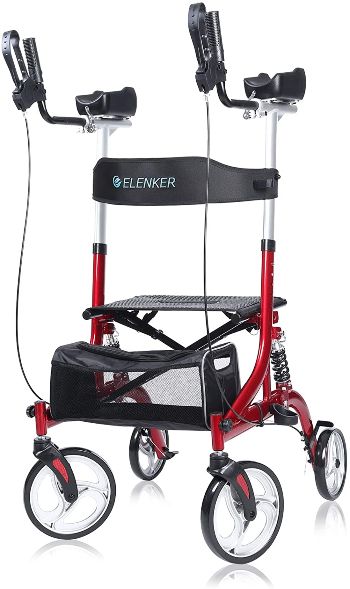 OR you can get her this nifty four wheel walker to lessen the burden on her arms and legs. It also doubles as a seat as well!
15. Electric Travel Scooter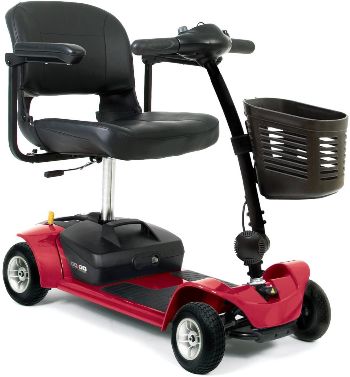 Even better, don't make her walk at all! Give your 80 year old mom, grandma, or aunt this electric travel scooter to help her move around their local community.
Gardening Themed Gift Ideas for 80 Year Old Women
Being an 80 year old woman doesn't mean she can't enjoy gardening. Below are 3 gifts for older women to help them out in the garden.
16. Garden Kneeler Seat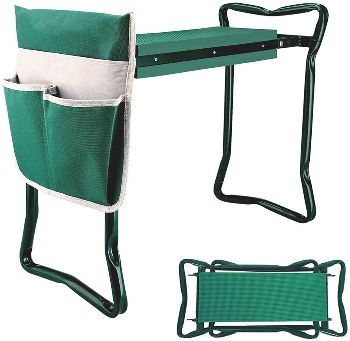 To help her kneel and stand without straining herself too much while gardening, get the 80 year old woman in your life this garden kneeler. It's foldable, portable, and comes with a handy tool pouch!
17. Ergonomic Gardening Tools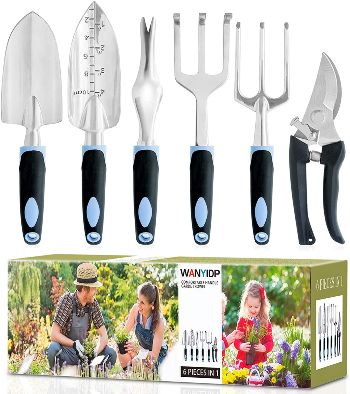 If she's anything like my grandmother, she's probably still using the same tools for the last few decades. Of course, she'll need gardening tools that are more ergonomic and comfortable. These ergonomic gardening tools will help her grip the handles easily.
18. Garden Gloves with Claws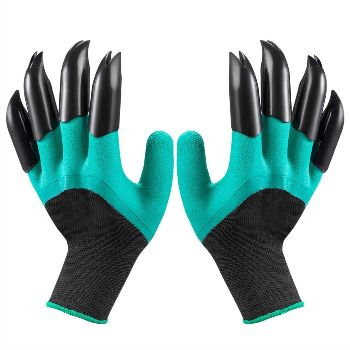 If she wants to have a bit of fun while gardening, then give that 80 year old woman in your life these claw garden gloves so she can easily dig holes without using a big shovel.
Indoor Activity Gifts for 80 Year Old Women
Here are 4 gift ideas for 80 year old women who prefer to stay home.
19. Bike Pedal Exerciser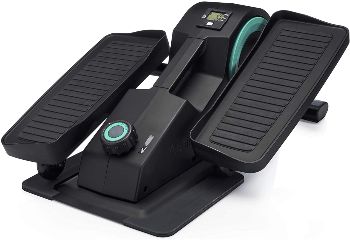 Here's a bike pedal exerciser that can keep her fit and healthy even if she doesn't go out much.
20. Large Print Playing Cards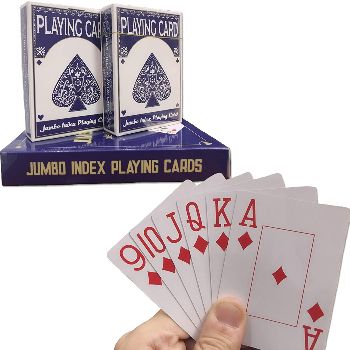 If she still loves playing cards at 80, but her eyesight isn't as great as it used to, then give her these large print playing cards.
As an added bonus, ask her to teach you how to play her favorite card game and spend the day bonding with your favorite lady.
21. Wooden Card Holders

So as not to burden her hands and arms while she plays cards, get her these wooden card holders!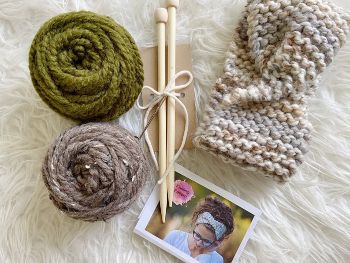 It's never too late to pick up a new hobby or get back into an old one. If she wants to keep her hands busy even at 80, then get her this crochet kit so she can knit herself and loved ones cute headbands.
Personalized/ Statement Gifts for 80 Year Old Women
There's nothing like a personalized gift to make someone smile and laugh, and these 11 gift ideas will certainly make her feel extra special.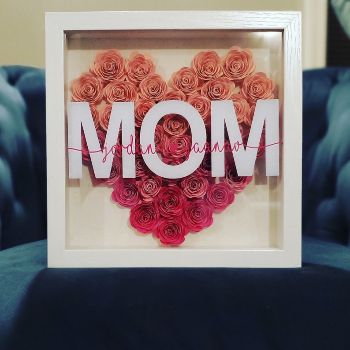 Any 80 year old mom will appreciate this simple gesture for mother's day, her birthday, or any day you'd like to show your appreciation for her.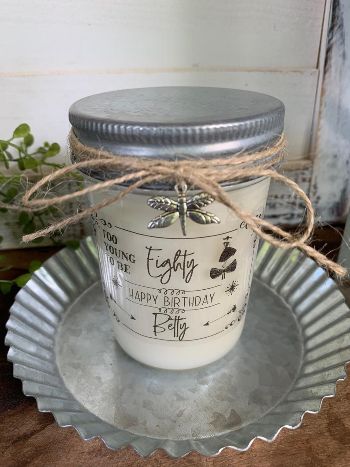 A personalized candle will not only come in handy in case of an emergency, it will also remind her she's loved every time she lights it..
25. Harry Potter Themed Desk Plate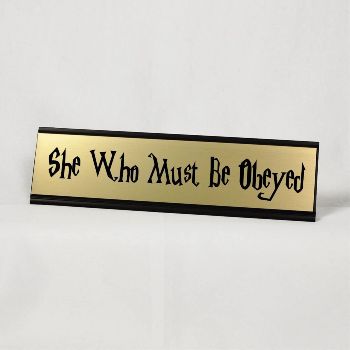 Do you share a love of Harry Potter? Remind the rest of the household who the boss is with this fun Harry Potter themed desk plate!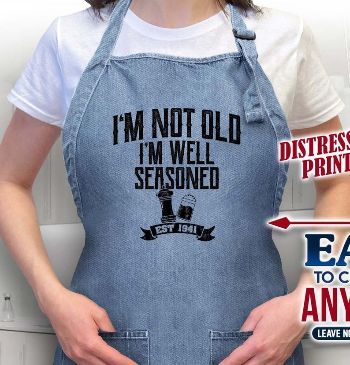 Everybody loves grandma's cooking! Here's a neat statement apron she can wear as she cooks up family favorites to remind everyone that with age comes even better cooking skills.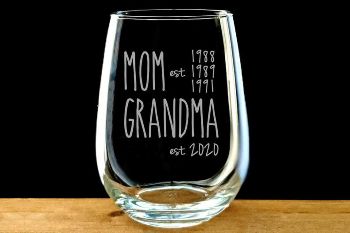 If she's going to become a grandma or great-grandmother for the first time, here's a fun and unique way to announce the good news.
Have a custom message etched onto a wine glass for the 80 year old woman in your life who still enjoys "mom juice."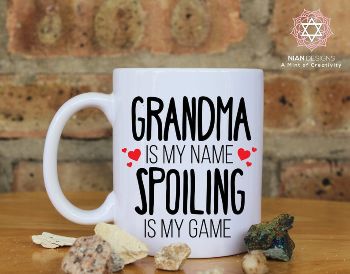 This mug will let people know that this 80 year old grandma loves to spoil her grandkids.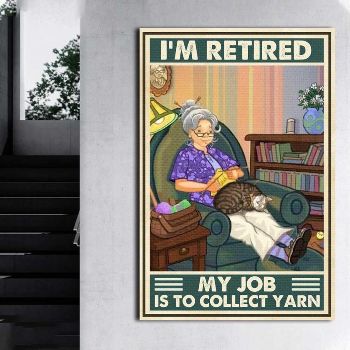 At 80, she's probably been retired for quite some time now. This canvas is a nice display piece to remind her that she's earned her R&R.
30. T-Shirt with Fun Message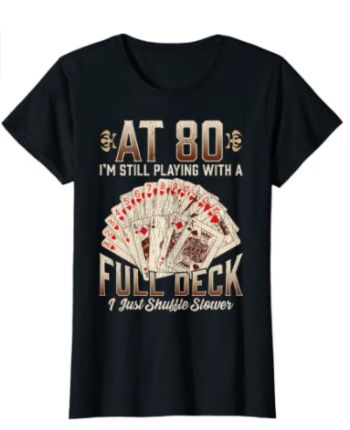 If she's an avid poker player, this statement shirt will remind her younger opponents that she isn't to be messed with when it comes to cards.
31. Sock with Fun Message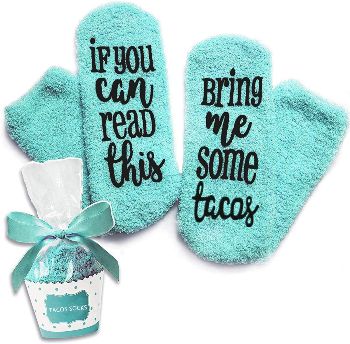 If she still has a sense of humor, get her these socks that ask for tacos to whoever reads it. After all, she deserves to be waited on, hand and foot.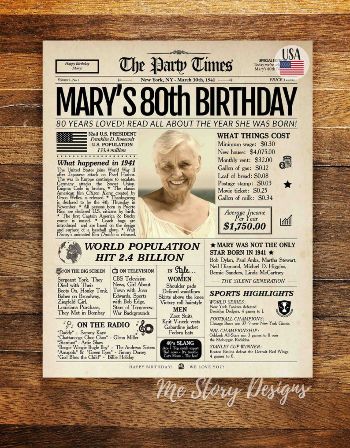 Nothing gets more personalized than having the 80 year old woman in your life on the front page of a newspaper. Okay so this isn't actually a newspaper, but it's a fun novelty gift she'll get a good laugh out of.
33. 80th Birthday Novelty Toilet Paper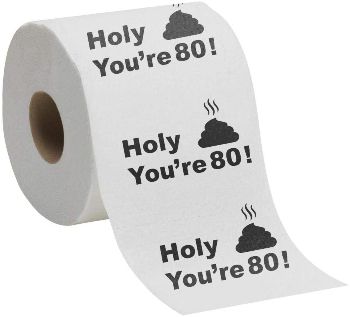 Here's a nice gag gift to remind her that she has reached the milestone of 80 years everytime she goes to the bathroom.
Retro Themed Gifts For 80 Year Old Women
Here are 7 retro themed gifts for any occasion to spice up her living space.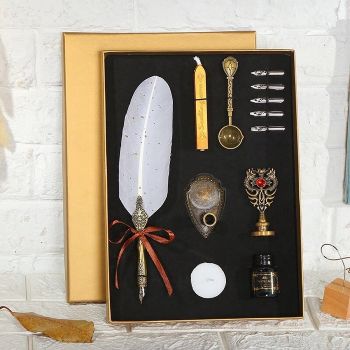 While she would've been born way after quills became obsolete, she can still use this to look classy at 80 as she writes down her grocery list or reminders.
35. Leather Journal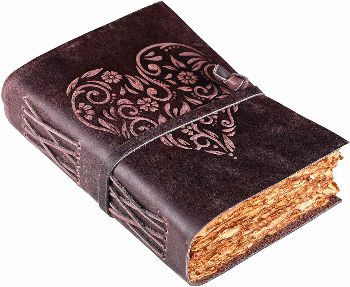 Journaling can be a beneficial habit to improve mental health. She can write what goes on in the day of an 80 year old woman and share her knowledge and advice for her children or grandkids in this one-of-a-kind leather journal.
36. 1920s and 1960s Rotary Phone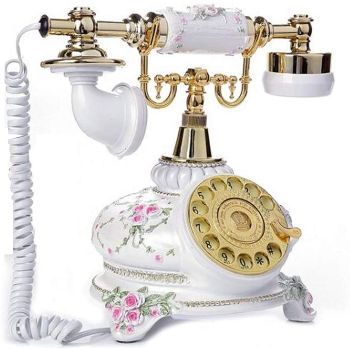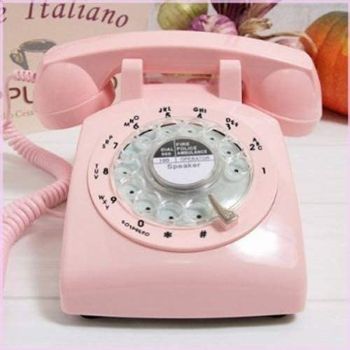 For her, a 1920s rotary phone would've already become vintage during her youth, but she may have owned a 1960s rotary phone! Both are functioning landline phones and can serve as nice display pieces.
37. Women's Victorian Nightgown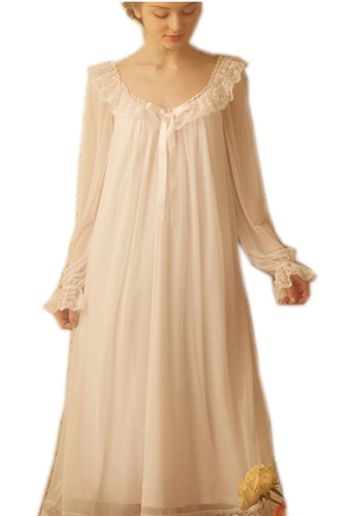 For the 80 year old woman who likes to keep things simple but chic, let her sleep in style with this simple yet elegant Victorian nightgown.
38. Typewriter Pen Holder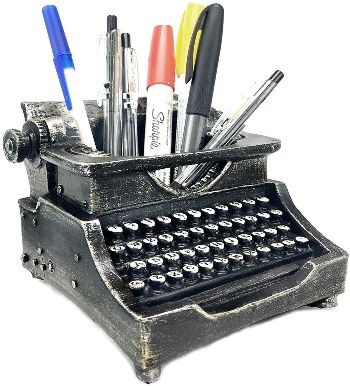 If she ever owned or used a typewriter, she may appreciate the nostalgia this typewriter pen holder brings.
39. Vintage Radio Style Speaker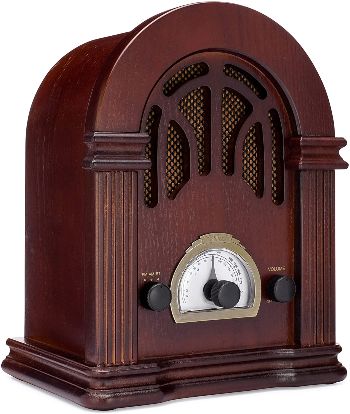 For the 80 year old woman who loves to listen to the radio as she goes about her day, this vintage AM/FMradio style speaker adds a bit of nostalgic flair.
It's also bluetooth capable, so she can connect to her favorite music streaming services, too!
40. Mini Sewing Machine Music Box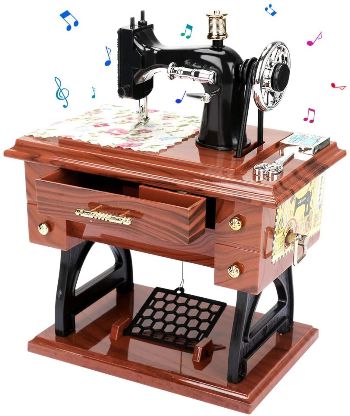 And finally, with another blast from the past, I present this vintage sewing machine themed music box. Not only is it cute (I mean, just look at it), it's a fun gift to remind your 80 year old mom, grandma, or aunt how much you care for her.
Gifts for 80 Year Old Women: "Wrapping" Up
Your 80 year old mom, grandma, or aunt has pretty much done and seen it all by now, so thinking outside the box for gift ideas is key.
These 40 gifts for 80 year old women are ideal for helping them around the house, in the garden, or to just give them a good laugh.
What do you think of this list? Would the 80 year old women in your life appreciate these gifts? Let me know in the comments below!
If the 80 year old you're shopping for is a man, then you might find this gift list for 80 year old men more helpful.