Another year has passed, yet your love for each other just keeps getting stronger.
Celebrate this huge milestone of your marriage with these phenomenal traditional and modern13th anniversary gifts that will make them feel extra special on your anniversary.
6 Traditional Lace-Themed 13th Anniversary Gifts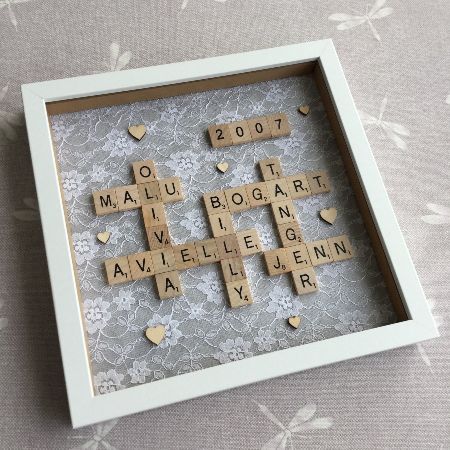 Doing activities together has always been a blast. Even if it's just watching Netflix, reading books, or playing some good ol' scrabble.
A special scrabble board filled with words and names of people who matter to them will be a unique and thoughtful 13th anniversary gift.
2. Paperweight with Lace Design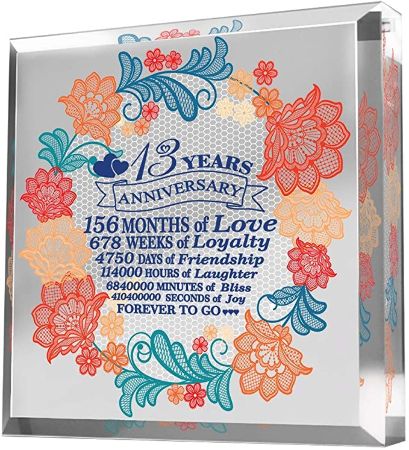 Celebrating 13 years together? You both deserve some applause and a plaque!
This beautiful paperweight (that also works as a plaque) will be a cool present to commemorate the special celebration.
3. Lace-Lined Wicker Basket Set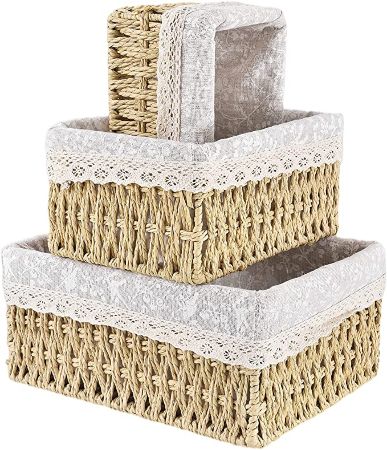 Make organizing fun through this boho basket set. Each set has three different baskets that will fit their clothes, toiletries, and books.
4. Women's 4-Piece Lacey Lingerie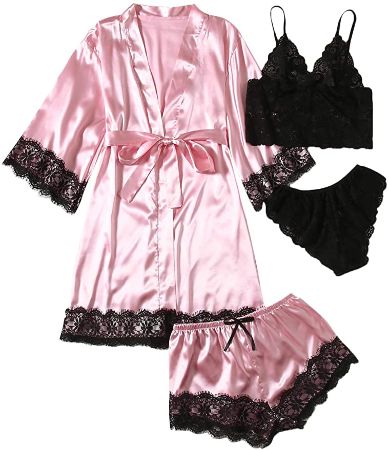 Your queen deserves the best even in her sleep.
This four-piece satin pajama set will allow her to sleep soundly like a baby. Plus, it doesn't just look good but it feels good wearing as well.
5. Real Lace Anniversary Card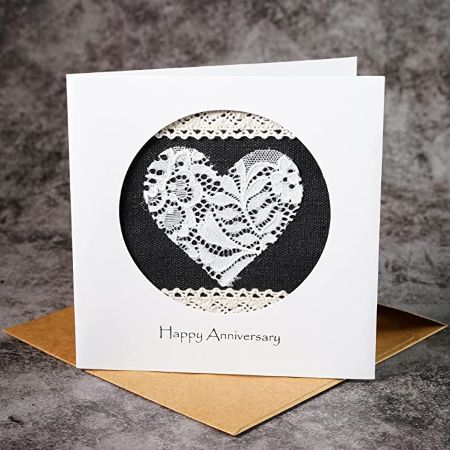 Write them the sweetest and most honest letter you've ever written. Share your thoughts, wishes, and dreams with them in the future.
I'm sure that they will cherish your words on this card forever.
6. Lavender Lace Scented Candle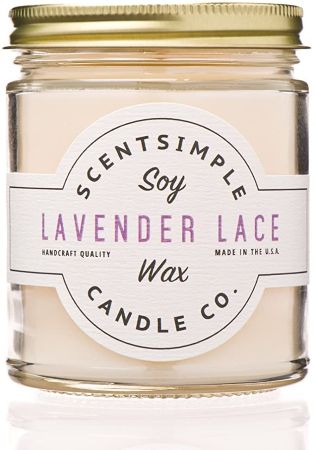 Add this lavender lace scented candle to her collection to commemorate your 13th wedding anniversary together.
It has a sweet lilac scent that will make her mornings and evenings more relaxing.
4 Modern Textile-Based 13th Anniversary Gifts
7. Boho Maxi Skirt
Dance the night away and enjoy the rhythm of the music wearing this eye-catching maxi skirt.
No special occasion is needed to wear this fabulous skirt since it will also be a great casual skirt. It will make them feel beautiful no matter the day.
8. Sakroots Crossbody Bag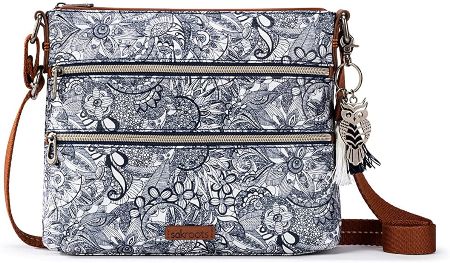 Sakroots bags are well-known for their fun designs and durability. So if your spouse still doesn't have this bag then this is your sign to buy one.
It's a statement bag that will match any of their outfits while also adding a fashionable flair to it. It's a win-win for both fashion and practicality!
9. Men's Winter Cashmere Scarf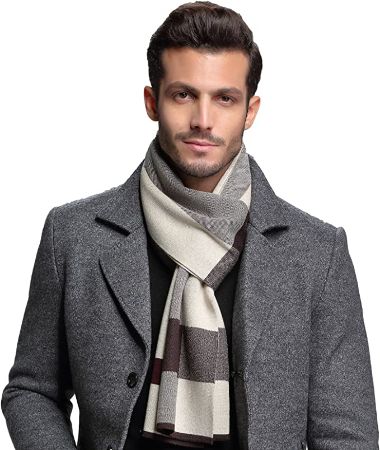 Elevate the wardrobe of your husband by adding this stylish cashmere scarf.
This will be a fantastic present for your SO to mark your 13th year together since it's made from quality wool from Australia making it super comfy and soft.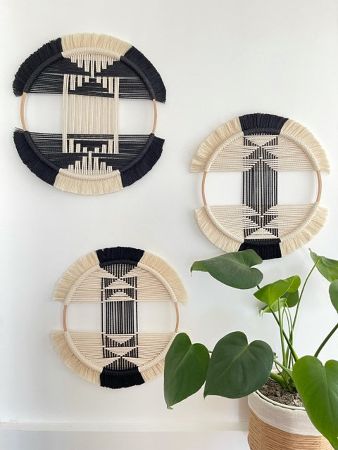 Here's a bohemian art piece that will brighten up your home.
The style of macrame was developed in the 13th century yet still remains to be a famous and remarkable piece in every home.
15 Thoughtful 13th Anniversary Gifts
11. Lovebox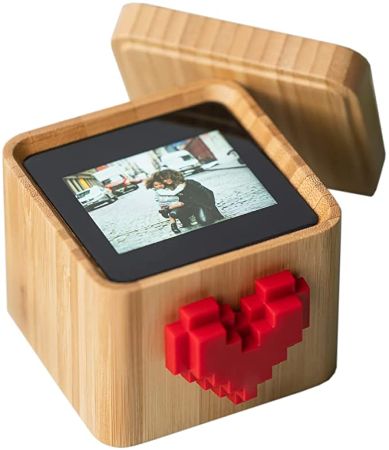 Send them sweet notes, pictures, or quotes that will let them know you're thinking about them through this note messenger. This gift will allow you to give them love letters anytime, anywhere.
Check out this post for more long distance relationship gifts.
12. Ornate Studded Double Heart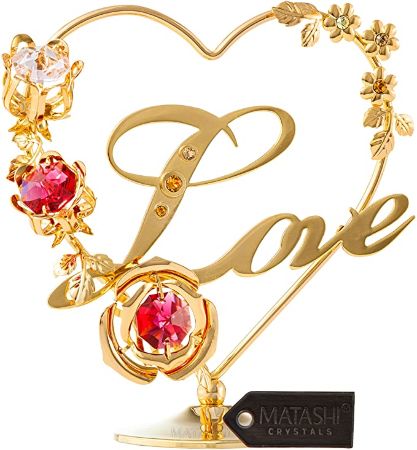 Let's celebrate L-O-V-E!
Add this intricate and beautiful ornament to any space so they're reminded of how much you love and adore them.
13. 13th Anniversary Pendant Necklace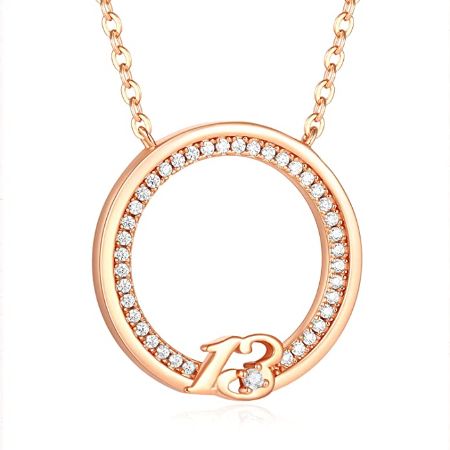 If a 13th anniversary-themed gift is what you're looking for then this necklace will be the perfect present. It's a lovely circular necklace that symbolizes eternal love and is enclosed with the number 13 at the bottom.
14. Himalayan Salt Lamp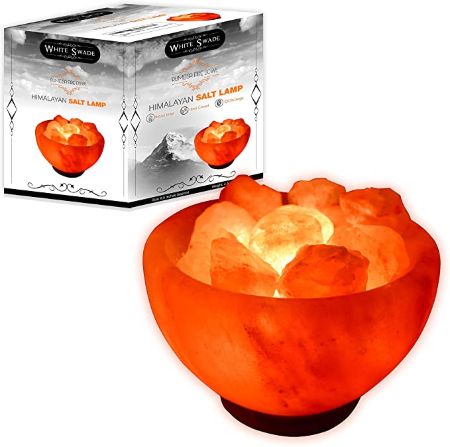 A contemporary and unique lamp may be the only thing that's missing in your space.
This lamp also has other unique features aside from its fiery appearance. It's organic and therapeutic as well.
15. Grooming Kit for Men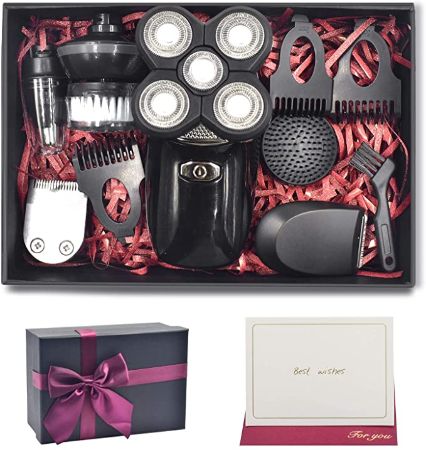 Your husband has always been taking care of you throughout your 13 years of marriage. Now is the perfect time to spoil and treat him like the king that he is.
Get this grooming kit that he'll be able to use for his self care days. It comes with shavers, trimmers, and clippers.
16. Cat Lovers' Coffee Mug Set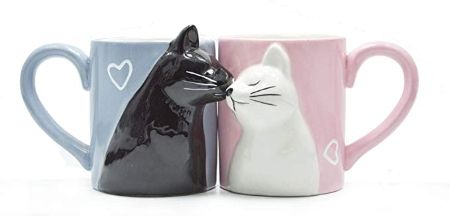 Are you both cat lovers? Then this mug set will be the purr-fect gift for them!
Sharing a cup of coffee with your partner in the mornings is the best way to start a day. Brownie points for the oh-so-adorable 3D cat prints.
17. "Mr. and Mrs. Forever" Insulated Picnic Backpack Set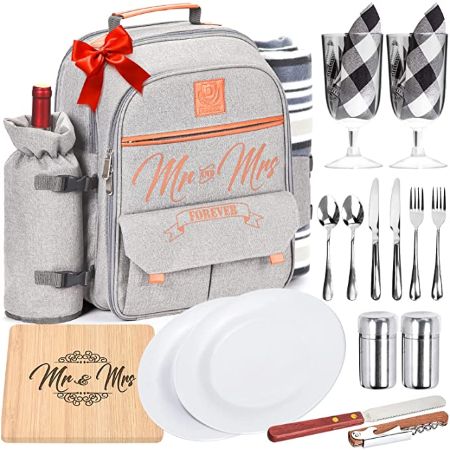 Spend the day outdoors while enjoying the company of your favorite person.
Go on a picnic and prepare all of their favorite food in this backpack. This day is going to be one for the books.
18. Jack and Sally "Together Forever" Pillowcase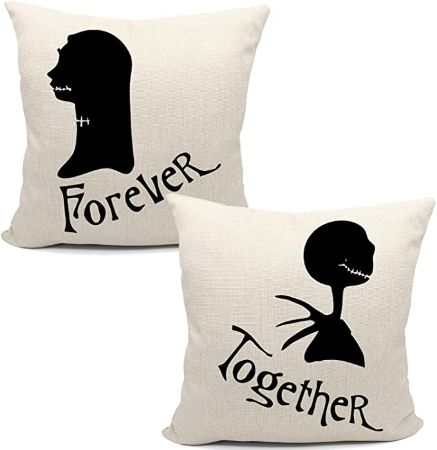 Give these pillowcases to the Jack Skellington (or Sally) of your life with who you want to spend the rest of your life.
Here are more Nightmare Before Christmas gifts for the biggest fan in your life.
19. Happy Anniversary Couple's Game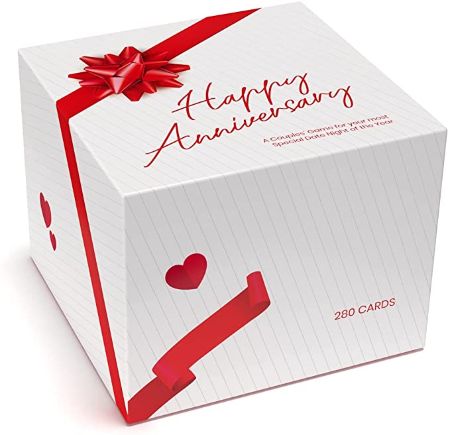 Try something new and celebrate your anniversary with a fun cards game.
A fun couple's game night is guaranteed with this gift. You two will be able to laugh, talk, and share your thoughts as you play this game.
20. Exotic Jerky and Nuts Gift Basket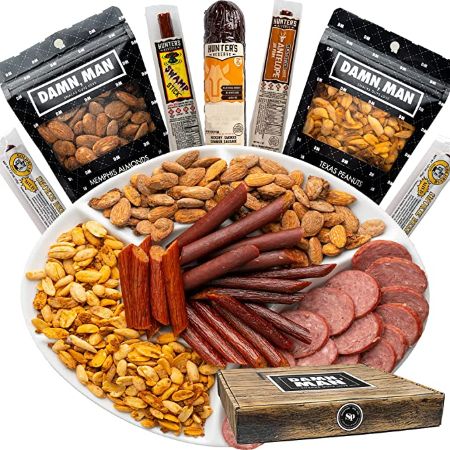 Tired of celebrating anniversaries in fancy restaurants? Switch it up by serving this exotic jerky and nuts.
The pack comes with an extraordinary food assortment such as an antelope stick, alligator stick, and Memphis BBQ almonds. Watch your favorite movie with this snack for a memorable 13th anniversary date night.
21. Cufflinks and Tie Clip Set
Adding these cufflinks and tie clip to their suit will elevate their look from a seven to 10 real quick. The contrasting gold and silver plate with sparkling crystals will catch the attention of the crowd.
I'm sure that they'll win the award for the most fashionable person while sporting this gift set.
22. Galaxy Rose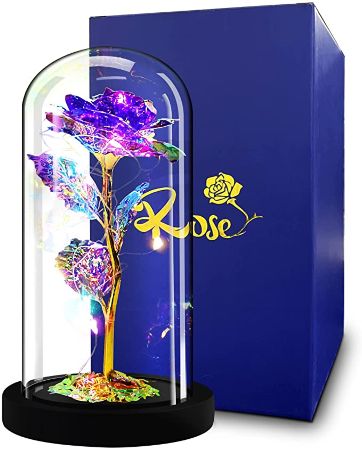 This galaxy rose will be an excellent choice for your spouse who's your everything— your sun, moon, and universe.
This TikTok-approved present is timeless so they'll be able to appreciate this everlasting rose in 10, 30, and 50 years' time.
23. White Diamond Sterling Silver Ring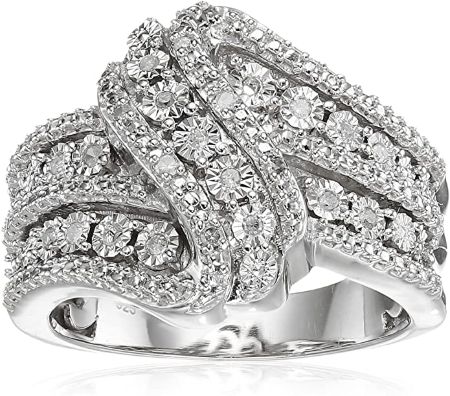 Nothing beats some diamonds and jewelry when it comes to making a woman happy.
Surprise her with this beautiful twisted silver ring for your 13th year together. Receiving this elegant ring will be one of the highlights of her year.
24. Foot Massager Machine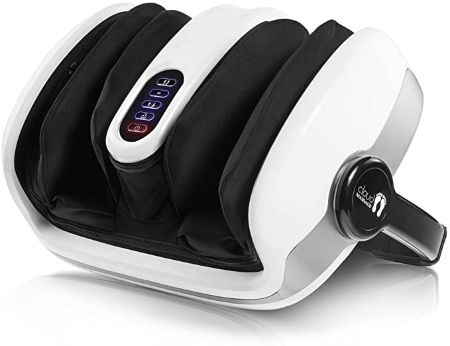 Their weary feet will thank you for this life-changing massager since it will take away their foot pains after a long and hard day's work.
You'll get what you pay for and more with this gift since it's an all-in-one tool. It improves blood flow, reduces inflammation, and stimulates muscle recovery. Seriously, what more can we ask for?!
25. "I Still Love Him" Ladies V-Neck Tee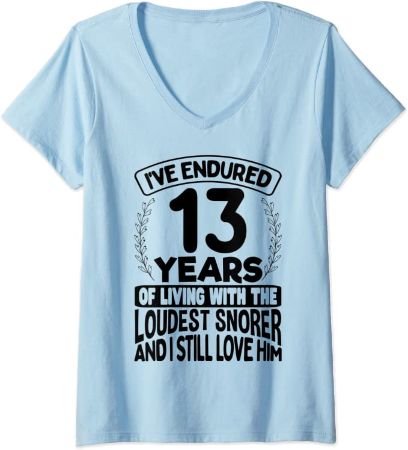 A little humor doesn't hurt anyone…even if you call your spouse the loudest snorer ever!
It's a funny and sweet shirt that will tell them that you'll love them as they are— including all the good and the bad.
13th Anniversary Gifts for a Memorable Date Night
13 years is a long time but spending it with the right person makes it seem like it was just yesterday.
Thank the person who's been your partner, confidant, and friend throughout these years with these beautiful 13th anniversary gifts.
Here are more exciting gifts for your lover: