Take your crush on a date? Check.
Marry your soulmate? Check.
Spend 29 years happily married together? Check and check.
It's amazing how you've grown and loved one person for almost three decades. From the person you barely know, they became your friend, partner, and entire world.
Give them the best 29th anniversary gifts to celebrate the love you two share. Below are the coolest gifts you can get for the most awesome person you know.
5 Traditional and Modern 29th Anniversary Gifts: Furniture
29th wedding anniversaries are symbolized by furniture since they show how the couple built a home and family for more than two decades. Great furniture finds await you in the section below.
1. Floral Club Chair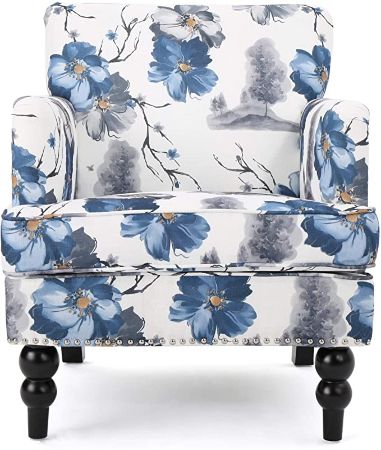 This chair will be perfect for your queen. The combination of the feminine structure and floral print makes this a perfect addition to her home office or space.
Imagine the comfort and joy this chair could give your wife as she reads her favorite novels.
2. Dining Table Set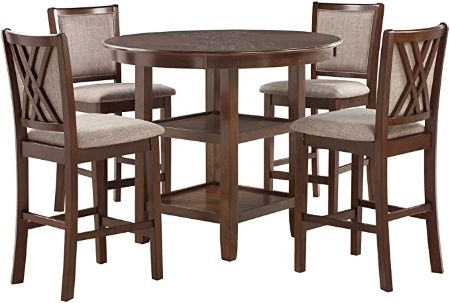 It's time for a dining table set upgrade and this will be a fantastic choice. The five-piece modern set is made with solid wood and matching chair pads that will give you a bang for your buck.
This comes in three colors: cherry, bisque, and grey.
3. Patio Chair Set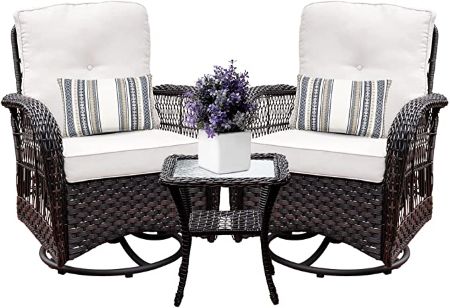 Watch the sunrise and sunset with the love of your life while chilling in this classy patio chair set. The chairs also have extra thick cushions and rocking features that will give a more relaxing and cozy vibe.
4. Rolling Garage Stool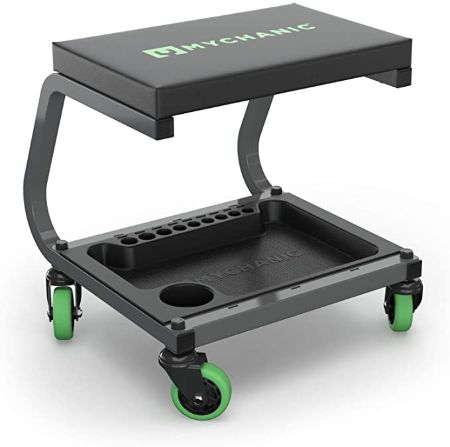 Fixing stuff around the house will be so much easier with this rolling garage stool. The great thing about this gift is that your spouse won't have to sit on the ground and get all dirty thanks to this stool.
Plus, the compartment beneath it will make all the tools easily accessible.
5. Office Chair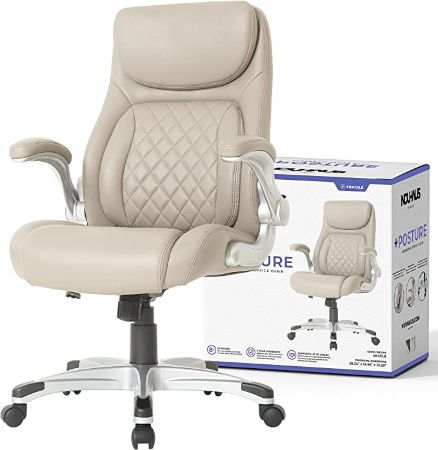 Your spouse deserves a deluxe office chair for all the hard work they've done throughout the years. Working overtime won't give them back pains because this chair offers five lumbar support and adjustable armrests.
It's also heavy-duty so they'll be able to use this amazing gift for many more years to come.
10 Exciting 29th Anniversary Gifts for Him
6. Whiskey Set in Tactical Box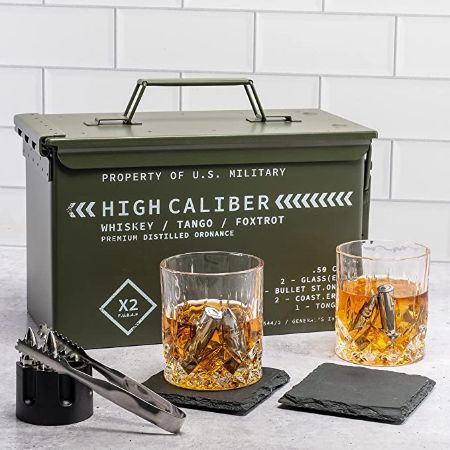 This will be a unique and cool gift for the man cave of your husband. The set contains two glasses, six whiskey stones, coasters, and tongs.
The epic tactical box also makes this gift ideal for outdoor activities such as fishing and hunting.
7. Compact Wireless Smart Speaker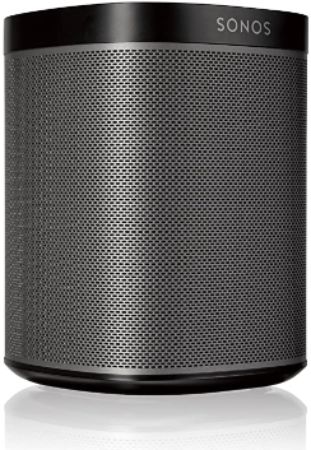 Audiophiles will give the Sonos Play two thumbs up. It's a small but powerful speaker which makes it all the more awesome. Use it in your room, kitchen, or even outdoors.
Download the Sonos app to get the party started!
8. Custom Bobblehead Figure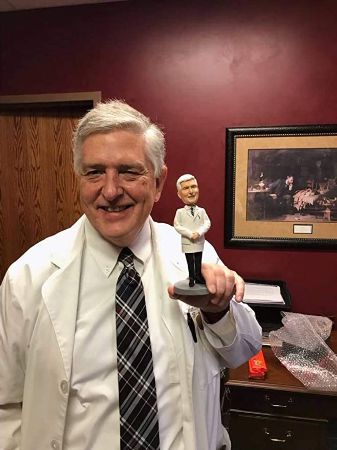 Show how much you can't get enough of your amazing husband even after all these years by creating a mini version of him. They'll appreciate the effort and thought you put into perfecting the bobblehead and how you captured his essence through this present.
9. Drive Safe Keychain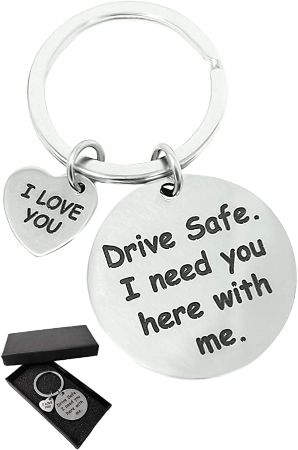 Remind him to be extra careful all the time with this keychain so you can spend another 29 years together. This keychain may be a simple present but the message it gives makes this a thoughtful gesture of your love.
10. Reading Pillow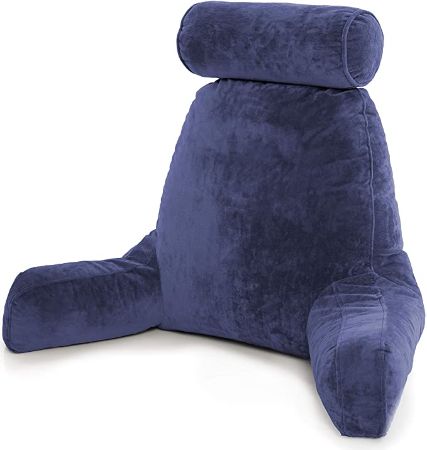 Reading books while using this pillow will make his favorite hobby even more enjoyable. He'll be able to read for hours nonstop since this pillow has got his back (literally and figuratively).
This will also be ideal for watching movies, playing games, and listening to music.
11. Foot Massager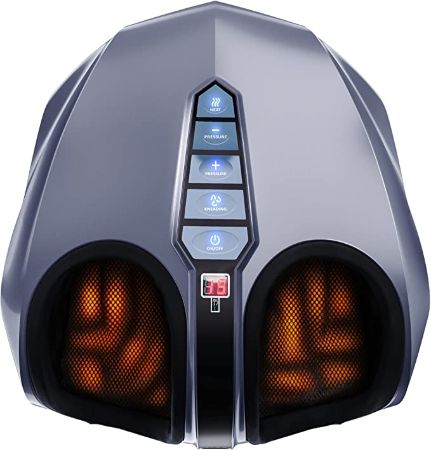 Why spend a ton of money on a massage when you can get one for less the price with the same quality through this gift? Another reason to get this massager is that it's always available 24/7 to ease their feet pain.
12. RFID Blocking Wallet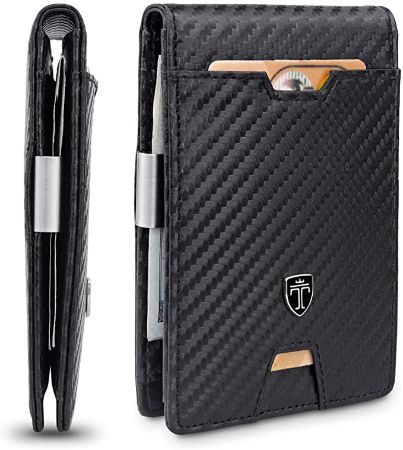 Safeguard the hard-earned money of your husband with this RFID wallet. One can never be too careful when it comes to these things especially now that it's very easy to steal card information.
It's a reasonable price to pay for their safety and peace of mind.
13. Fishing Shirt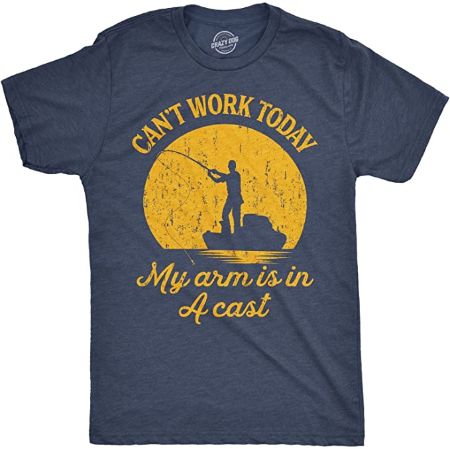 Does fishing bring your husband a lot of joy and relaxation? Then this shirt will be a great catch.
Getting this shirt will also be like hitting two birds with one stone if your husband is always cracking up dad jokes.
14. Canvas Duffel Bag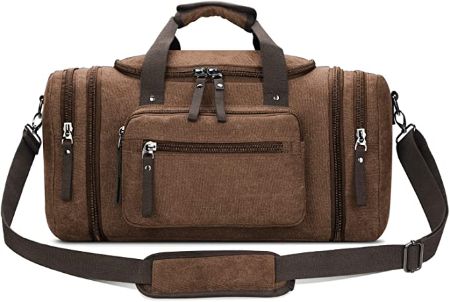 Surprise him with this duffel bag along with some plane tickets for your 29th anniversary. You deserve a week of fun and relaxation just enjoying each other's company. After all, making a marriage work is not an easy task.
15. App-Controlled Heated Coffee Mug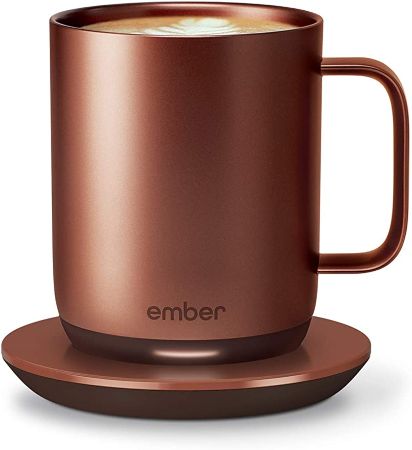 Your techie husband will find this coffee mug super handy especially when he's pulling an allnighter for work. He won't have to get up to reheat his coffee every hour because this gift will do the work for him.
Download the Ember app to enjoy a cup of hot coffee with a single tap on their phone.
10 Thoughtful 29th Anniversary Gifts for Her
16. Funny Mug for Wife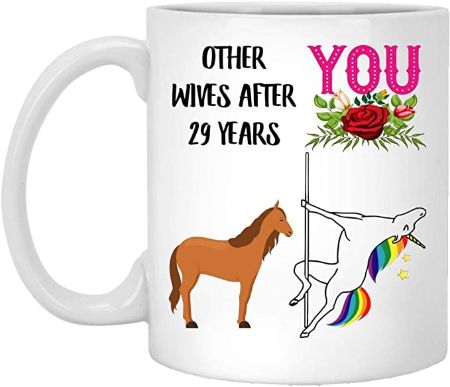 This mug will be perfect if your wife continues to amaze you even after 29 years of marriage. All the traits that make her stand out from the rest make you realize how lucky you are to end up with such an extraordinary person.
17. Birthstone Bracelet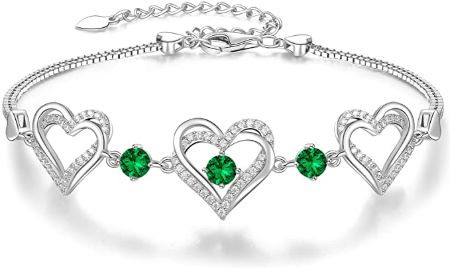 You can never go wrong with jewelry when it comes to making your recipient feel loved and special. There are a ton of jewelry selections out there but this birthstone bracelet is the one you should get.
It's an excellent choice for your wife since it's stylish and timeless.
18. "I Love You" Necklace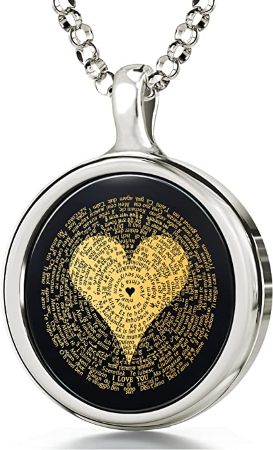 Say "I love you" 120 times in different languages with this cool necklace. She'll feel your love and presence even if you're not with her all the time through this gift.
Plus, this necklace is a great gift choice because it's elegant and meaningful at the same time.
19. Anne Klein Watch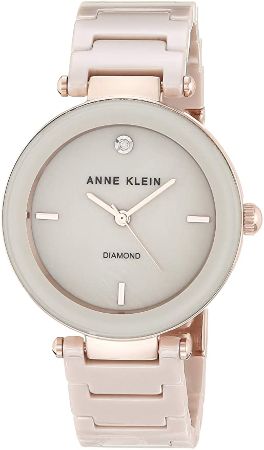 This elegant watch will be a great symbol of her timeless beauty and your unending love for her.
It will also be easy to pair with any outfit and will look phenomenal for any occasion.
20. Initial Canvas Tote Bag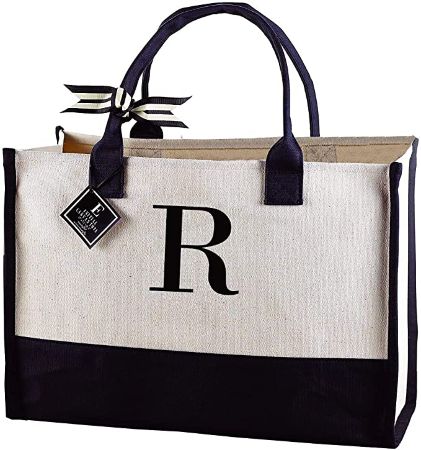 Running errands, shopping, or going to work? This is the perfect bag to slay!
It's an ideal bag to do all these things since it's very spacious and is made with 100% cotton. Pick her initials to make the gift more personalized.
21. Essential Oil Diffuser Gift Set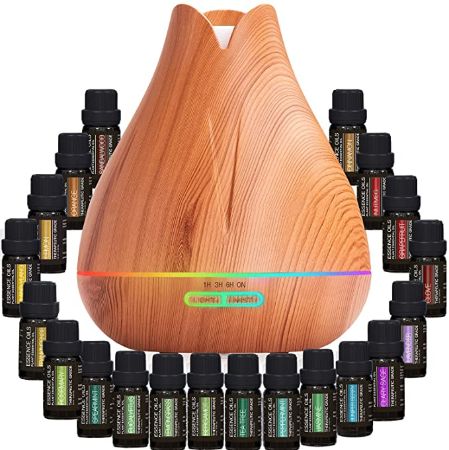 There's nothing better than going home after a long day at work and being welcomed by your loving spouse and the relaxing scent diffused by this gift.
This set is complete with all the things she'll need to enjoy this gift since it comes with a diffuser and 20 essential plant oils.
22. Mermaid Tail Blanket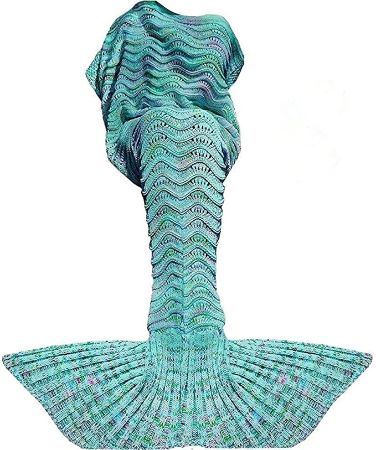 Make her mermaid dreams come true with this cozy blanket. Now, she'll be able to feel and live like a mermaid without the need to go to the beach.
Wear this for a magical time while reading, binge-watching, or sleeping.
23. Extra Large Bath Bombs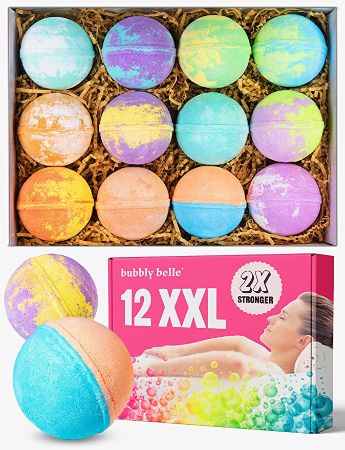 Just like your love for her, these bath bombs are extra-large. Let her have a relaxing morning, afternoon, and evening in the tub while using these bath bombs.
24. Spa Gift Basket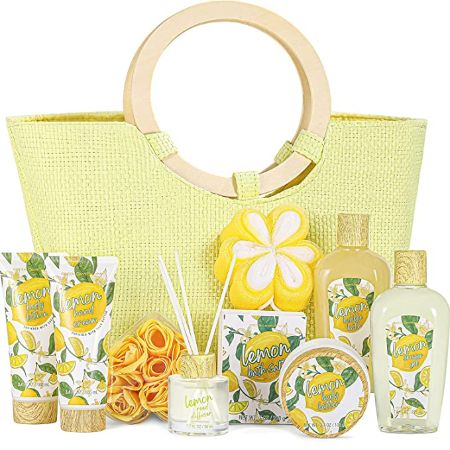 This brightly colored basket symbolizes how her love makes your world a brighter and better place. Thank her for being an awesome friend, partner, and wife by giving this all-in-one present.
It comes with a lotion, soap, bag, and more!
25. His and Hers Drinking Glasses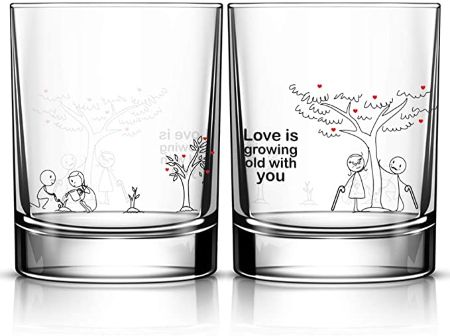 All married couples' end goal is to stay happily together for the rest of their lives. And after 29 years, you two are still on the running!
Show her how much you look forward to the future knowing that she'll be at your side the whole time by giving these adorable glasses.
29th Anniversary Gifts to Show Your Undying Love to Your Spouse
You don't have to spend thousands of dollars to impress your SO. More than extravagant gifts, your actions and choices are the reasons why you're still going strong together. Nevertheless, it's nice to make them feel extra loved on this special day by giving them these amazing 29th anniversary gifts.
Whatever you choose, as long as it's from the heart, I'm sure that they'll love it as much as they love you.
Get more cool gift ideas for your SO here: