Moving away can be a somber occasion because it means that an era has ended, but that shouldn't always be the case!
Moving away can also be a good thing because it could mean a new start in life or career.
Mark the occasion and make it more memorable by giving one (or two or three) of these going away gifts. This list includes going away gifts for friends and farewell gifts for coworkers.
Going Away Gifts For Family and Friends
Once your son, daughter, or sibling moves out, they'll be missed by the family. Shower them with love and affection while you can by giving them these gifts as a keepsake to remind them of home.
1. "You Suck" Mug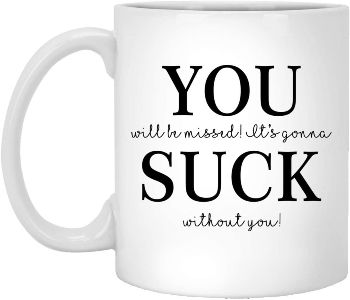 Show someone how much you'll miss them when they move with this "You Suck" mug that perfectly includes a special message.
2. Stainless Steel Spoon with Message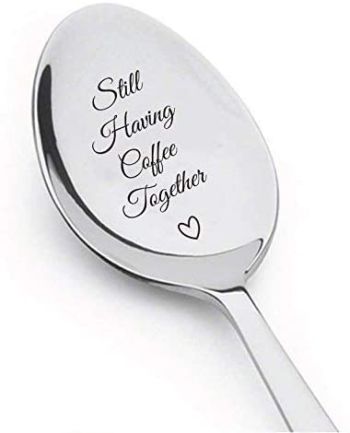 If your coffee buddy is moving away, then this 7 inch personalized spoon will remind them of your coffee dates.
3. Moon Lamp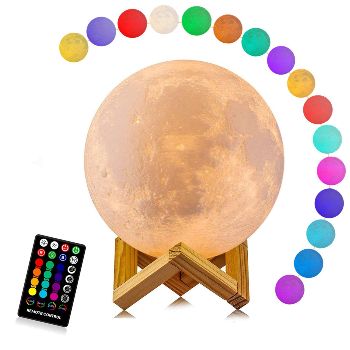 This moon lamp is a great reminder that wherever they may go, you'll always be under the same sky. To make it more magical, you can choose the moon's surface color from 16 different colors with a preset remote control!
4. Funny Wine Coaster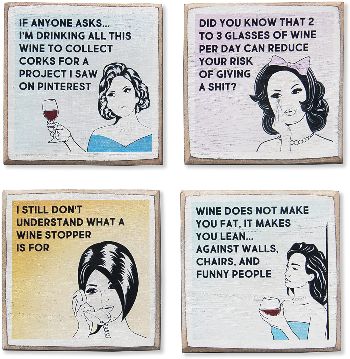 This coaster set is perfect for wine enthusiasts! It contains four funny coasters made from rustic wood that will make girls' night apart more fun.
This multipurpose gift goes from being a coaster to a wine bottle holder.
5. Flower Teardrop Earrings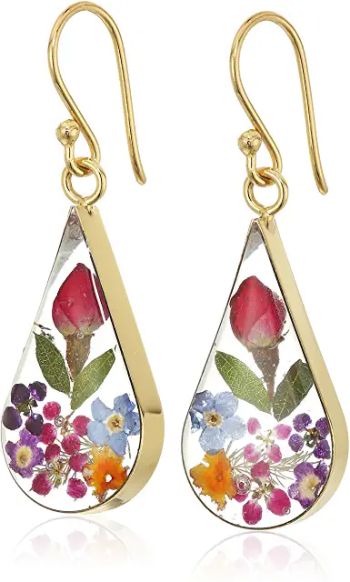 These exquisite earrings are a perfect going away gift for a sister or a daughter. They are made from dried flowers that are enclosed in sterling silver and pressed into a teardrop-shape.
6. Stainless Steel Quartz Watch
Parents will always see their children as kids, so it can be a shock to realize how fast time flies.
A new watch can be a great present to serve as a reminder that you'll always be proud of your children and that you'll always have their back.
7. Uber Eats Gift Card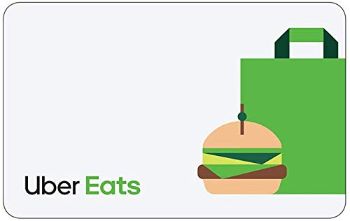 Moving out can be really exhausting. Replenish lost energy from carrying all those boxes by giving this UberEats gift card.
Whether they're craving a burger, pizza, or pasta, UberEats has got it covered. You can choose the amount from $25-$150.
8. Storage Boxes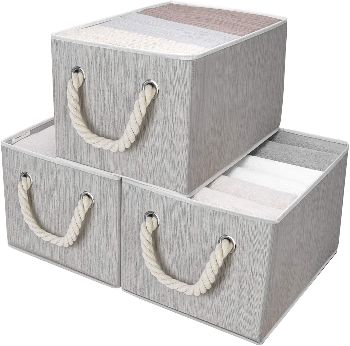 If you want a practical gift, then these storage boxes are a terrific choice! They have a minimalistic style that fits well in any room. They can be used to store towels, books, or even clothes.
9. Abstract Painting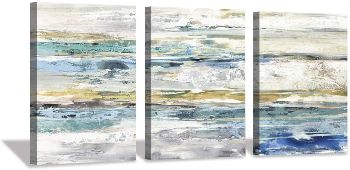 Artwork is a unique, thoughtful, and beautiful gift. This abstract painting will make their new place much more pleasant and homey.
10. Photo Sequin Pillow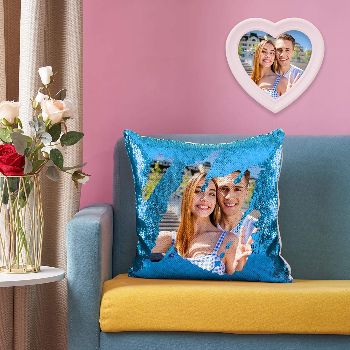 Help them feel less homesick with this reversible sequin pillow. Add your favorite photo with them to make your gift special and unique, and so they can hug you anytime they miss home.
11. Leather Journal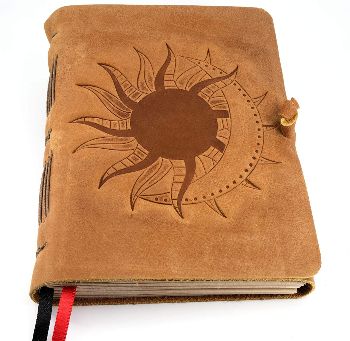 A journal is a fantastic way to express one's self without the fear of being judged or humiliated. Now that they are traveling a new terrain, it's important to have a safe space where they can just let their thoughts run wild and free.
This lined journal is made of leather, which makes it durable. Plus it looks very posh!
Going Away Gifts for Coworkers
It's tough when your colleague-turned-best friend decides to leave the company. The hallways feel emptier and the water breaks are less exciting. As your favorite coworker enters a new stage in their life, give them something to remember you by with one of these cool gifts.
12. Funny Wine Tumbler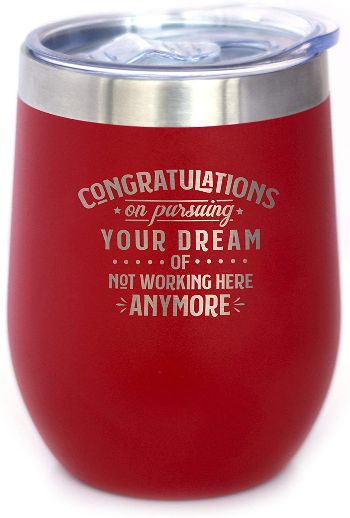 Pursuing one's dreams takes a lot of courage, so when your coworker decides to pursue their dream, it should be celebrated! This savage yet funny wine tumbler is the perfect gift.
Your coworker will know how much you'll miss them even without you saying the words because this tumbler says it all!
13. Makeup Bag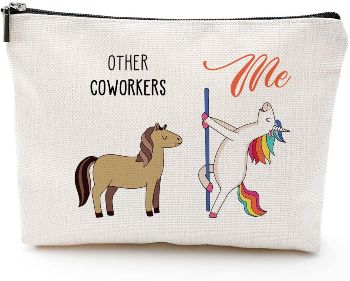 Starting a new phase in your life can be intimidating. Remind your coworker how unique they are and that they can tackle everything life throws at them with this unicorn makeup bag.
It's made of nice and durable materials that will keep all the contents safe.
14. Compass Necklace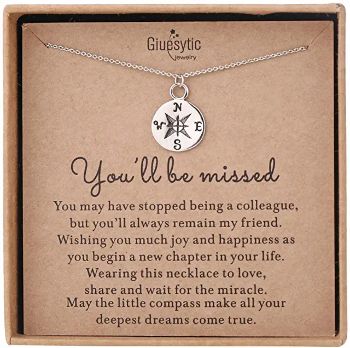 Show your favorite coworker how much you'll miss them with this compass pendant necklace.
It also comes with a heartwarming note that serves as a great reminder of the friendship you've built.
15. Large Farewell Card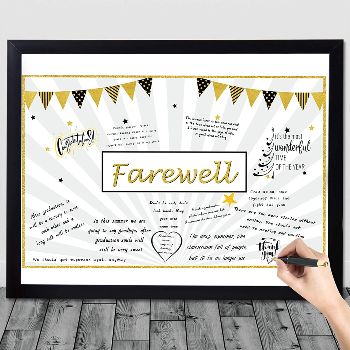 A farewell card is a classic going-away present. The best thing about it is that all team members can write something thoughtful for the coworker who's leaving.
Frame it before they leave to make it long-lasting.
16. Scented Candle
Wish them all the best in the new chapter of their career with this sweet lavender scented candle. This is a great choice for a stressed coworker since lavender has been proven to reduce stress and anxiety.
It would also make their new place smell heavenly – a huge plus!
17. Picture Frame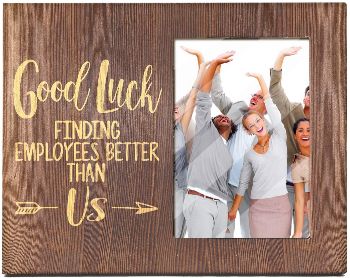 Remind your boss how great your team was with this funny picture frame! The picture frame has a farmhouse style that is made of solid wood.
Don't forget to insert an epic group photo of the team to make this present more memorable.
18. Be Water, My Friend by Shannon Lee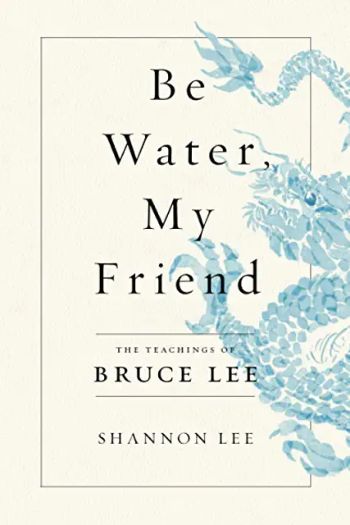 Give your coworker one of the best gifts they'll ever receive by giving this compilation of teachings by none other than Bruce Lee.
19. Floating Coffee Cup

This floating coffee cup symbolizes the end of anxiety and sleepless nights. It's made of durable plastic, perfect for a centerpiece in the kitchen or living room.
20. Care Package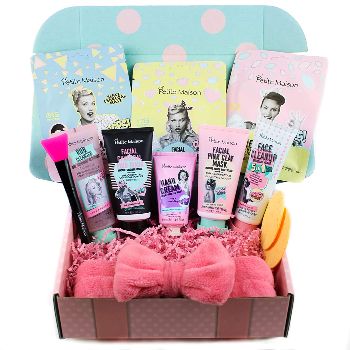 Your retired coworker will now have a lot of "me time." This care package will give them the pampering they deserve!
This retro-designed skincare set contains 12 items such as face masks, face scrub, and hand cream. It's a great way to help them look fresh and beautiful as they enter a new phase in their life.
21. Instax Camera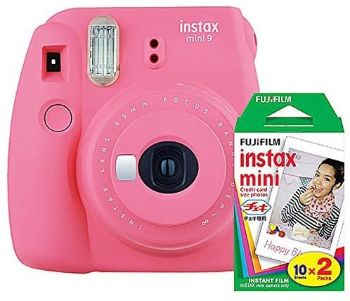 Polaroids act as awesome mementos, and an instax camera will be a great companion for your coworker as they start a new chapter in their life.
The Mini 9 model has macro lenses, adjustable brightness, and a selfie mirror that captures high-quality photos. This bundle also comes with a film twin pack so they can start taking pictures right away!
The Most Thoughtful Going Away Gift Ideas
Going away doesn't necessarily mean the end of a relationship. On the contrary, it's a great event to show someone how much they truly mean to you. The gifts we've listed above will do just that, and more.
What do you think of the list? Did you find the perfect going away gift? Share your thoughts with us in the comments!