As the saying goes, life begins at 30. For people in their 30s, it's ideally where hard work during their 20s pays off, and they can start enjoying life.
Below are 39 gifts for the 30 year old man in your life arranged by outdoor activities, grooming, sports, music, cigar and booze, and others they will enjoy as they begin the next decade of their life.
Outdoor Activity Gifts for 30 Year Old Men
For those who love the outdoors, from the backyard to the mountains, these 7 gift ideas will be useful for men in their 30s.
1. Travel Duffel Bag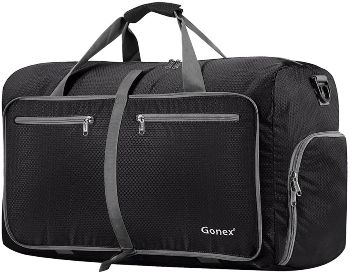 For the 30 year old man always on the go, this Gonex travel bag is durable, lightweight, tear-resistant, and can be folded up when not in use.
2. Hiking Backpack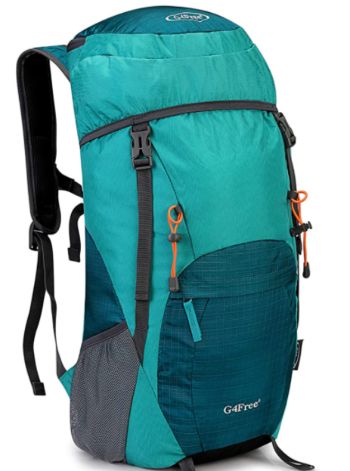 This G4Free backpack is for those 30 year olds who love to hike, trek, or camp. It's both water and tear resistant, and can also be folded up when not in use.
3. Hydro Flask Travel Mug

Whether he goes to the office or hikes a trail, this Hydro Flask travel mug can keep his coffee or tea warm for up to 6 hours!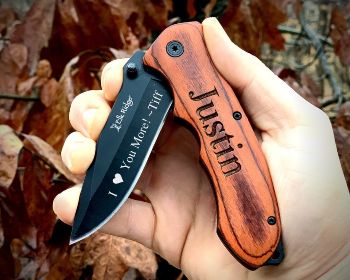 A pocket knife has many uses from opening packages to cutting fruit to even cutting hair, and a personalized pocket knife will definitely put a smile on a 30-something guy's face.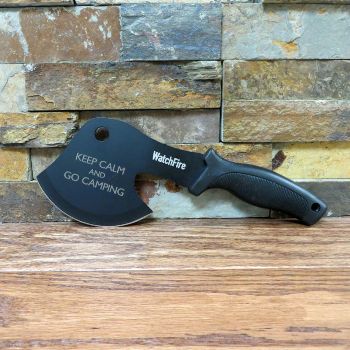 A great tool for clearing up the backyard or to use during camping, hatchets are quite useful for guys in their 30s that love spending time outdoors.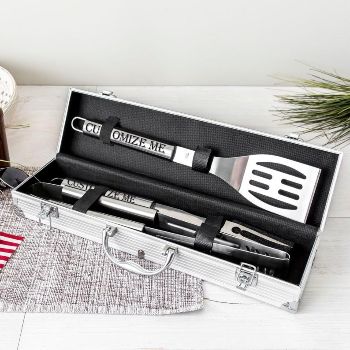 Does he love to grill? Then get him this grill tool set. While you can't have the carrying case engraved, you can have his name engraved on the utensils!
7. Charcoal Grill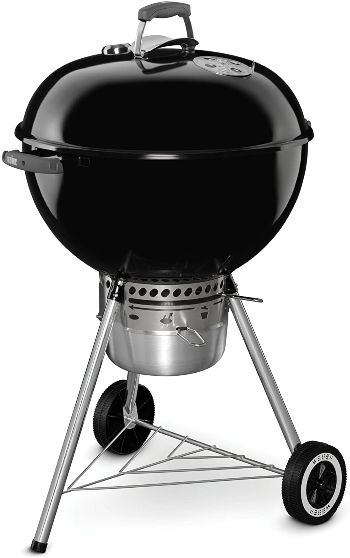 Of course, he'll need a grill to use those personalized grill tools with! Charcoal grills are, in my opinion, better than propane grills at providing a smokier taste.
Grooming And Hygiene Gift Ideas for 30 Year Old Men
Make sure he takes care of his grooming and hygiene needs with these 5 gifts ideas.
8. Electric Razor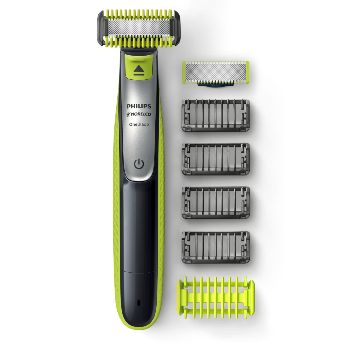 Whether he loves his beard or that 5 o'clock shadow, this rechargeable electric razor will help him maintain his facial hair (and otherwise).
9. Hair Clipper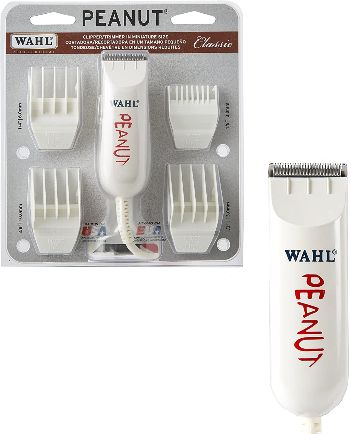 Does he like cutting his own hair? Then give him this electric hair clipper! This is also a great gift for a 30 year old man who is always on the go with no time to visit their barber.
10. Soap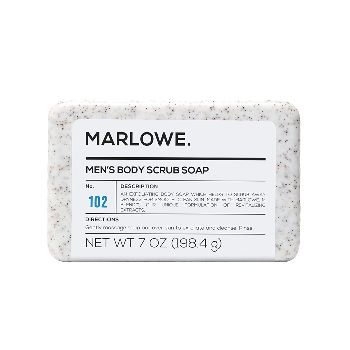 Made from natural ingredients, this soap will help him exfoliate and get rid of dry and dead skin, leaving him with smooth and soft skin.
11. Beer Soap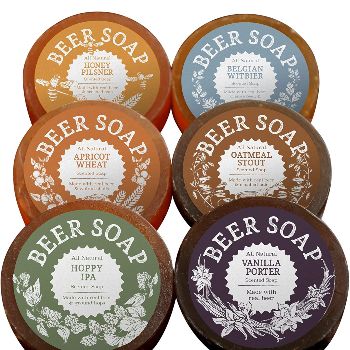 Want a more novelty soap to give him? Then this beer soap should do the trick! Guys who love craft beer will appreciate the freshly brewed beer scent of these soaps.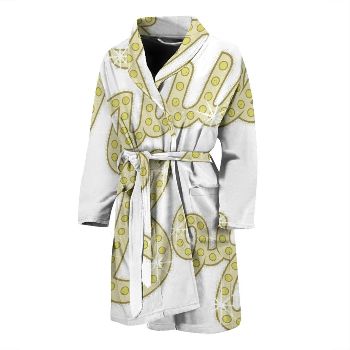 "To be the man, you gotta beat the man! Woooooooh!" – "The Nature Boy" Ric Flair
For fans of wrestling, this Nature Boy bathrobe will make 30 year old men feel like a 16-time world champion and "the man" right out of the shower.
Sports Themed Gifts for 30 Year Old Men
For guys turning 30 who are into sports, here are 4 gift ideas they'll definitely appreciate.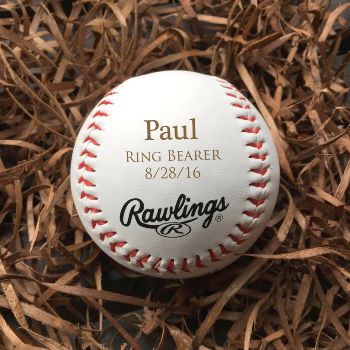 For 30 year old guys who are into the game of baseball, get him this personalized baseball he can display or even play catch with.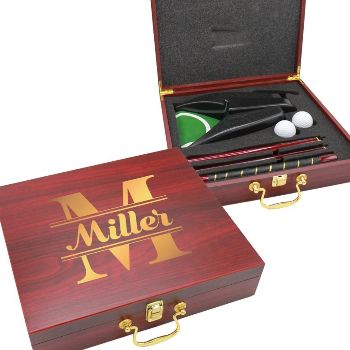 Is he into golf? Then you can give him a personalized indoor golf set he can take anywhere.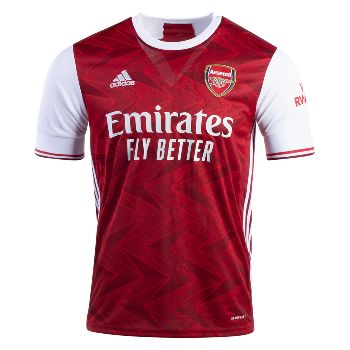 30 year old soccer fans will love a jersey of their favorite team they can wear while watching matches on their screens or live.
16. Dartboard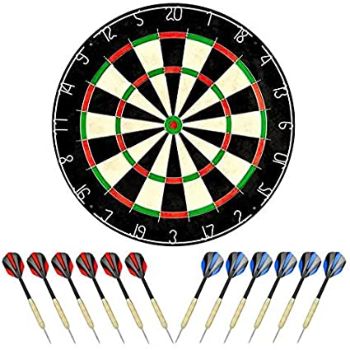 Dart throwing is a great pastime for 30 year old men and even those who aren't fans of the sport will enjoy having a dartboard at home.
Personalized Accessory Gifts for 30 Year Old Men
Here are 5 personalized accessory gift ideas for 30 year old men.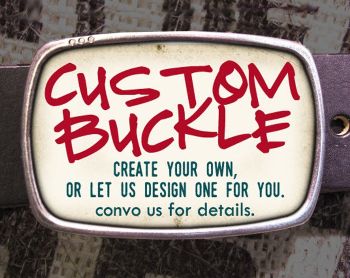 Here's a cool idea for a 30 year old guy – a personalized belt buckle! Customize one to fit his personality, or just mess with him to make him laugh.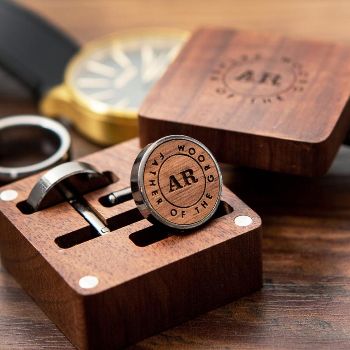 For those 30 year old men who regularly wear suits, you can give him a personalized pair of cufflinks that come in their own case. Talk about class!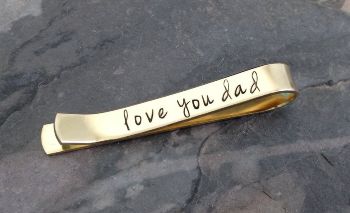 Personalize this tie clip so he'll be reminded of your message everytime he fixes his tie.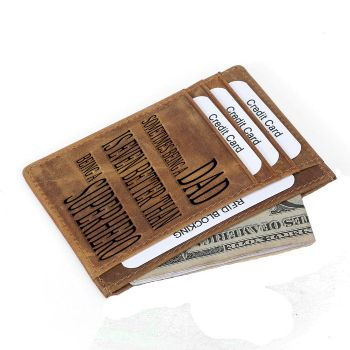 Card holders are great and useful gifts to give, especially for 30 year old men who don't carry cash. Giving him a personalized card holder with his name will make him smile whether he keeps cash or credit cards in it.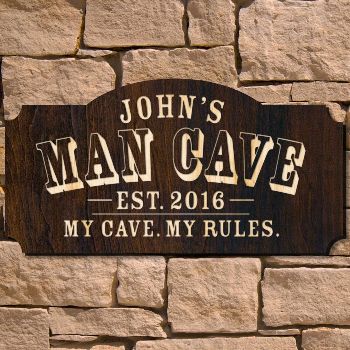 30 year old men should have their own man cave at home, so give them their very own sign to display when others enter his sanctuary!
Music Themed Gifts for 30 Year Old Men
These music themed gifts would be wonderful for a 30 year old man who loves listening to music on the go or at home.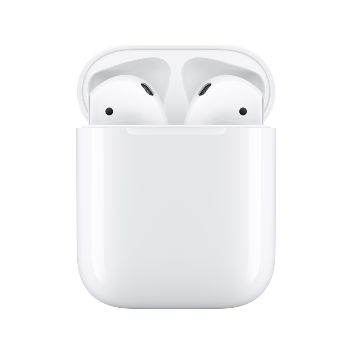 Wireless earphones are all the rage, and Apple's AirPods will ensure 30 year old men with iPhones can listen to music wherever and whenever they want without the hassle of a cord.
23. Noise Cancelling Headphones
If he wants to shut out the world while listening to his tunes, then get him these noise cancelling headphones so he can listen to his music in peace.
24. Gaming Headset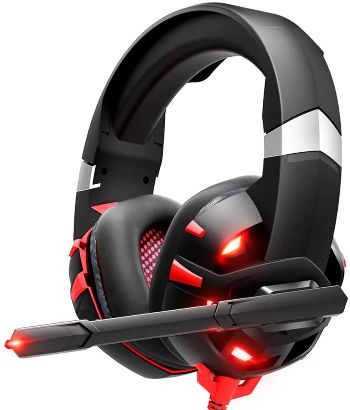 For the 30 year old gamer, here's another noise cancelling headphone option that's more geared towards game time that includes a microphone!
25. Bluetooth Portable Suitcase Record Player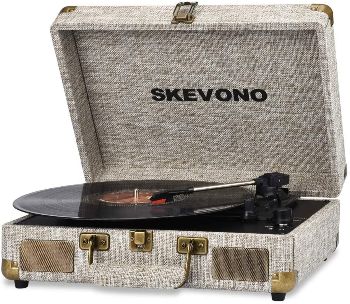 Let him listen to music the old fashioned way, but with a modern twist. This portable bluetooth record player (you heard that right – it's portable!) lets him listen to his favorite tunes anywhere they go.
For more music related tech, check out my article on the best 5 senses gift ideas for adults.
Cigar And Booze Gift Ideas for 30 Year Old Men
These next 8 gift ideas are for 30 year old men who love their cigars, wine, and spirits.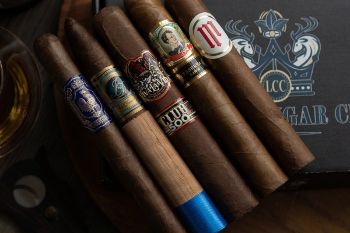 Starting off, whether he's already a fan of cigars or wants to start smoking them, 30 year old guys will love this cigar subscription that sends different cigars to try every month!
27. Travel Cigar Humidor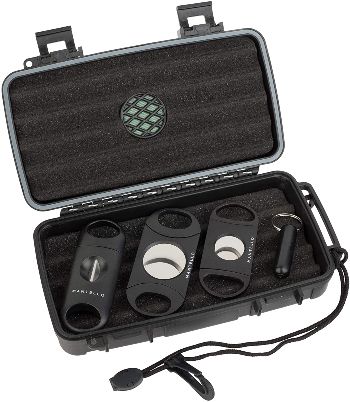 He'll need somewhere to put those cigars. Here's a humidor to go with the subscription so he can take them anywhere!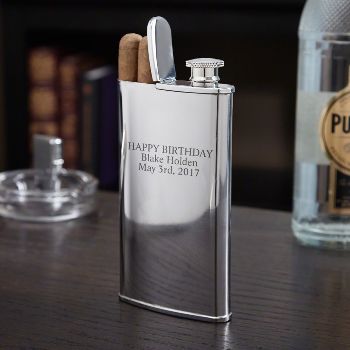 Does the 30 year old man in your life enjoy smoking cigars and drinking liquor while he's out? Here's a cigar holder that can hold his booze as well! This cigar and flask combination can also be engraved with a personal message.
29. Wooden Pallet Beverage Coasters
Want a unique coaster to give a 30 year old man to hold his beer? Then have these wooden pallet coasters hold them.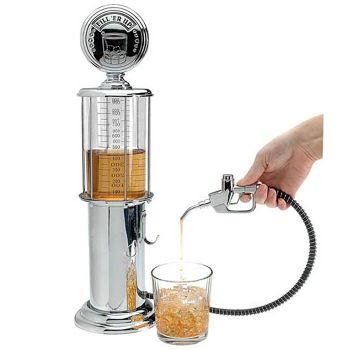 Let him refuel for the day with this gas pump dispenser.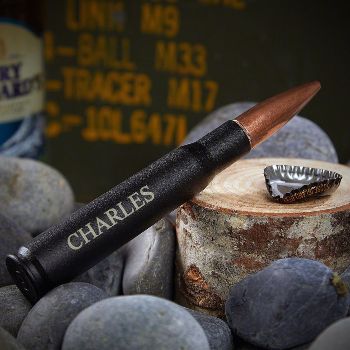 Or he can open beer bottles with a bang with this engravable bullet bottle opener.
32. Whiskey Decanter Globe Set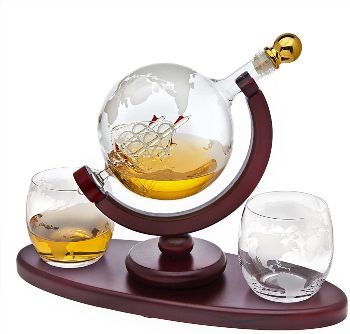 He'll love serving whiskey from this classy decanter globe set where even the glasses included have the world map etched onto them. This gift makes for a great conversation piece, too.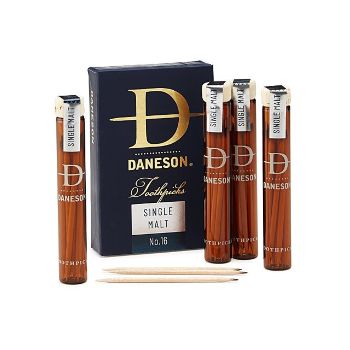 Let the 30 year old scotch lover in your life savor his drink with these scotch-infused toothpicks. Gnawing on toothpicks also helps calm nerves!
Other Gift Ideas For 30 Year Old Men
These last 6 gifts for 30 year old men don't fall into any particular category, but they would enjoy receiving them just the same.
34. Pocket Toothpick Holder Keychain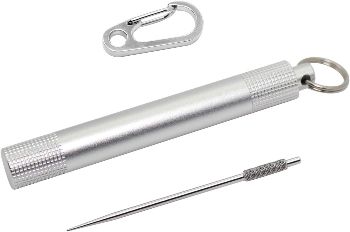 Here's a case for those scotch-infused toothpicks shown in number 33! It even comes with a single metal toothpick!
35. Beard Birthday Card and Adult Joke Birthday Card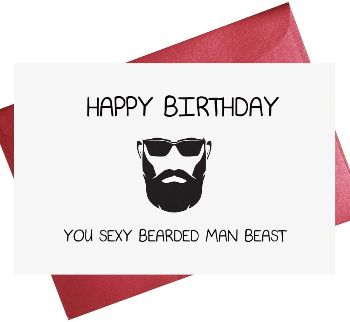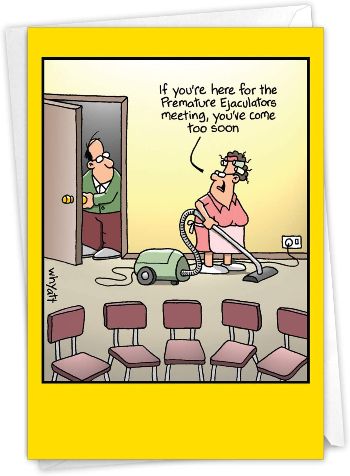 For the sentimental 30 year old man, a birthday card with a funny printed message, and a personal message from you, will warm his heart.
36. LEGO Technic Lamborghini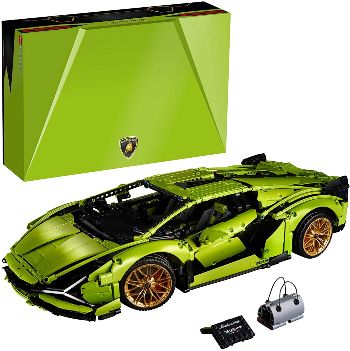 LEGOs used to be marketed just for kids, but this kit (with around 3.4K pieces!) is marketed for adults.
If the birthday boy is a car aficionado, this Lamborghini LEGO kit will keep him busy for hours and give him quite a display piece.
37. Power Drill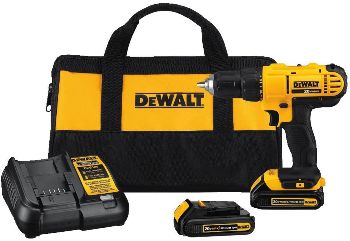 A power drill is probably the most useful tool for a 30 year old man to have, and this DeWALT drill is a classic. Drills can help with hanging a flatscreen TV and other DIY projects.
38. Aviator Glasses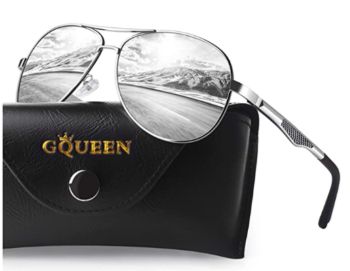 Cue in Danger Zone by Kenny Loggins. If he's into Top Gun, then let him channel his inner Maverick with a pair of these lovely aviator glasses.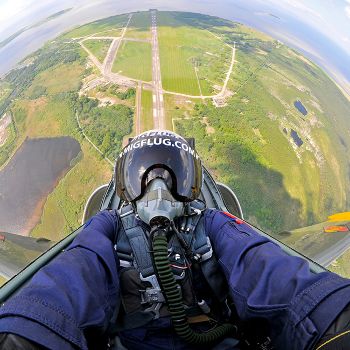 Last, but probably the best, is this Top Gun experience. Give your lucky 30 year old guy the opportunity to fly a real-life fighter plane!
Pros: He can be a badass pilot for an hour.
Cons: This experience is only available in the Los Angeles, CA area.
30th Birthday Gifts for Him
Whether they've worked their asses off during their 20s or not, they should enjoy life in any way they can. These 39 gift ideas for the 30 year old men in your life will have them enjoy this upcoming chapter in life.
Have you bought any of these gift ideas during your 30s? Do you know someone turning 30 soon? Tell me in the comment section below!