Losing a beloved pet is one of the most tragic and heartbreaking things a fur parent can ever experience.
Pets are very loyal and care for their owners deeply so losing them is like losing a friend or a family member.
Let your giftee know that you're there for them with these thoughtful pet loss gifts. These may not completely remove all the pain that they're feeling, but it will show that they're not alone in this sorrowful time.
Pet Loss Gifts to Help Ease the Pain
1. Angel Candle Holder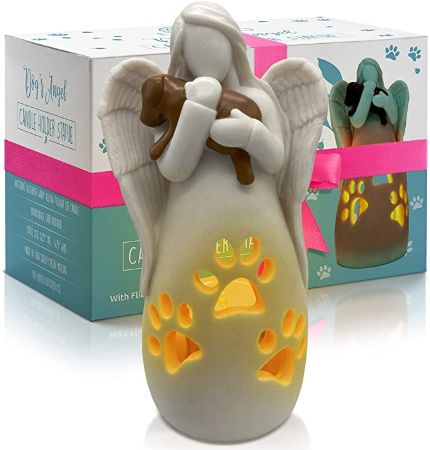 A pet is a ball of sunshine to its owners that also makes life better.
This angel candle holder will emulate the light and warmth their pets have given them. It will also be a beautiful display to their space.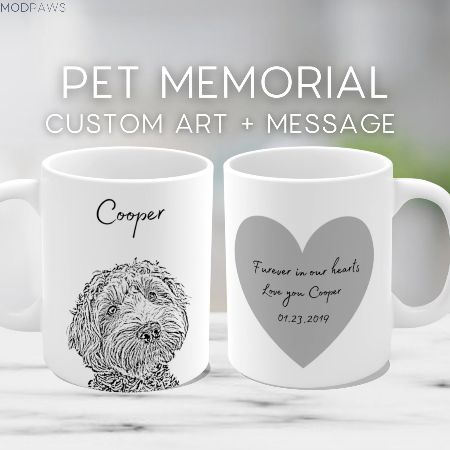 Starting a new day without their trusty companion may be daunting especially in the first few days of their loss.
This personalized mug will make them feel like their pet is still with them everytime they take their morning coffee.
3. Cat Memorial Stone Ornament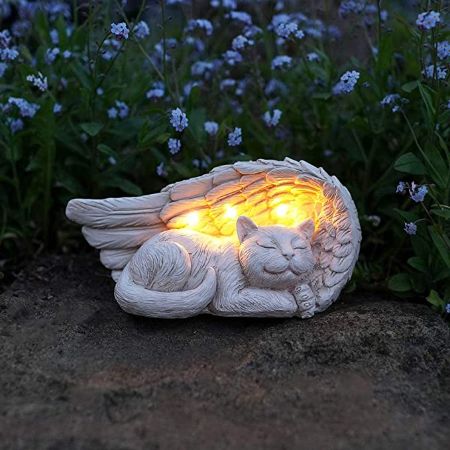 This beautiful cat memorial stone will not only be a beautiful reminder of their departed pet but will also be a lovely ornament to their garden.
It also features a solar-powered light that automatically turns on at night making it look more magical.
4. Memorial Picture Frame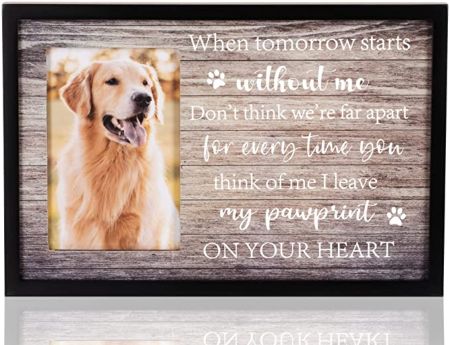 A picture of their pet will ease the pain your giftee is feeling which makes it a great present. Add this picture frame with a heartwarming poem to make the gift more meaningful.
5. Customized Pillow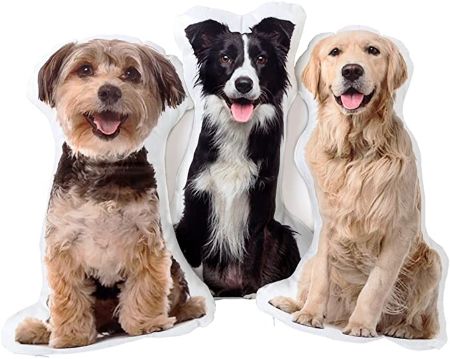 This personalized pillow shaped like their pet is a fantastic gift to a grieving fur parent. Having this beside them will bring them peace and comfort wherever they go.
6. Paw Print Blanket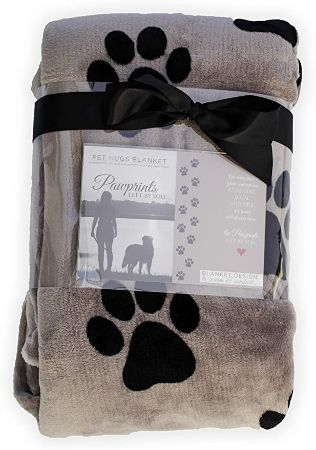 The passing of their pet will entail a huge adjustment for pet owners who spent nights sleeping beside each other.
This sentimental present will give them warmth and comfort while they're sleeping, feeling down, or missing their pet. It also includes a notecard so you can write a letter to your giftee.
7. Wind Chime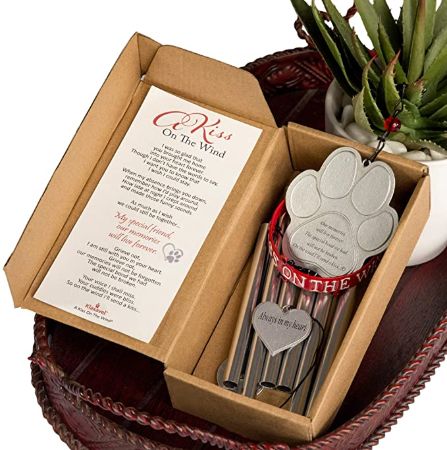 This memorial wind chime is a great remembrance of all the good times they spent together. It creates soothing sounds that will bring consolation and solace to those who are grieving.
8. Paw Pendant Necklace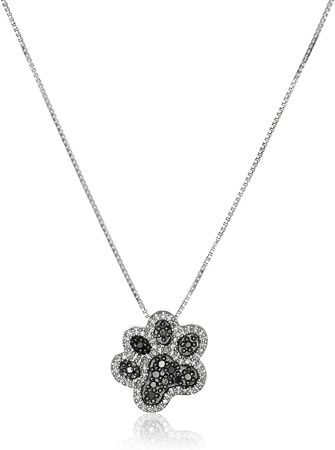 This lovely paw print necklace will forever keep their furry friend close to their heart. It's a simple yet thoughtful present that will become an essential part of all of their outfits.
9. Sympathy Card
Even though no words can replace the sadness they're feeling at the moment, a thoughtful letter will go a long way.
Write a short message in this sympathy card to help them get through this difficult time in their life.
10. Lavender Scented Candle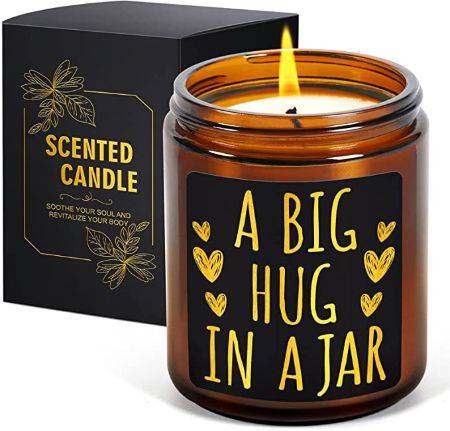 Sometimes all they need to feel better is a hug and for someone to be there.
The journey to recovering from the death of a pet is difficult and long. Give them this hug in a jar candle to show that you'll be with them through it all.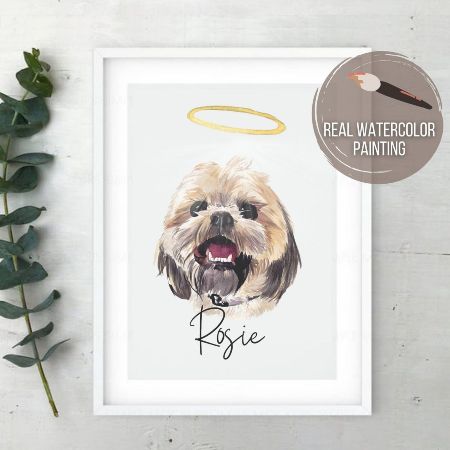 Saying goodbye to a loyal friend is never easy. But seeing them peaceful is better than seeing them in pain.
Your giftee will adore this realistic hand-painted artwork. There's also an option to add a halo or some flowers to make the piece more unique.
12. Dried Fruit Gift Basket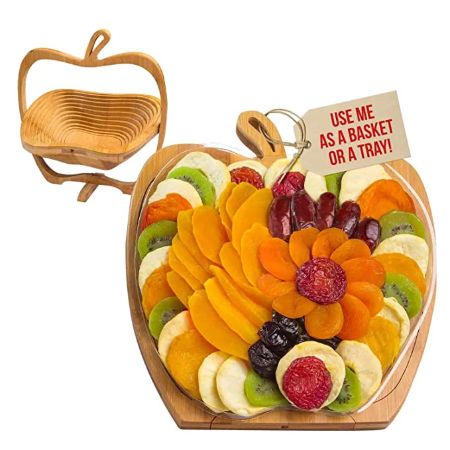 If you want to give a unique and delicious present to your giftee, this dried fruit gift basket is a fantastic choice. This gift basket contains nine different fruits and a multi-use wooden tray.
Plus, in buying this great gift, you will also be supporting a women-owned business.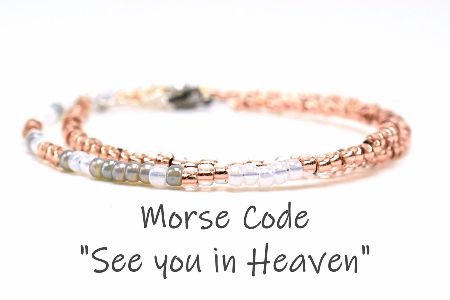 Pet owners and their pets have a special bond that death can't break.
This bracelet that has the phrase "See you in heaven" in morse code will be an exceptional gift to a fur parent who recently lost their fur baby.
14. Lilies in a Vase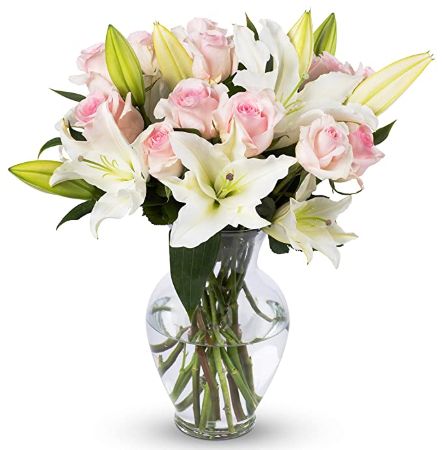 Opting for a more traditional gift is also a good choice. Give them these beautiful lilies that symbolize the peaceful state and innocence of the departed pet.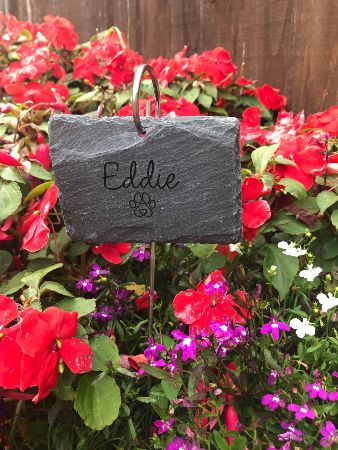 This memorial plaque is made from premium materials that are fitting for the best pet they ever had. It hangs on a sturdy 40 cm metal hook and can be added to planters, pots, and borders.
16. The Rainbow Bridge: A Visit to Pet Paradise by Adrian Raeside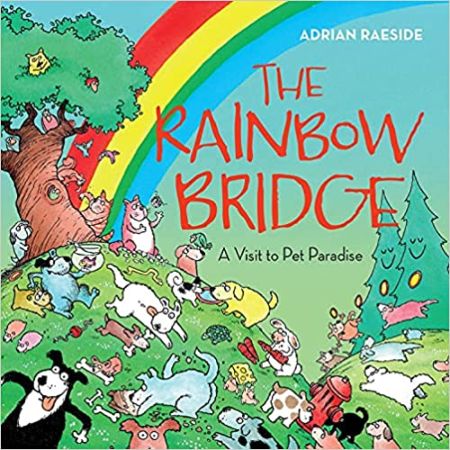 This book is one of the best presents you can give to your giftee if they're clueless on how to explain the passing of a beloved pet to their child.
It's an honest book that will help their kid deal with emotions such as grief, sadness, and loss.
17. Soul Comfort for Cat Lovers: Coping Wisdom for Heart and Soul After the Loss of a Beloved Feline by Liz Eastwood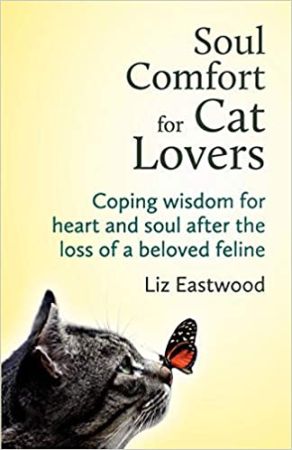 This book is specifically made for people who lost their feline friend.
It's a short book that will offer a lot of insights and wisdom that will comfort them in their grief. Plus, it offers practical suggestions and good resources that they can apply in their daily life.
18. It's OK That You're Not OK: Meeting Grief and Loss in a Culture That Doesn't Understand by Megan Devine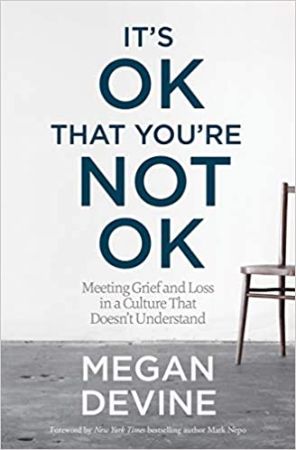 It's important to tell a grieving pet owner that it's ok not to be ok. Forcing themselves to get back on their feet even when they're not yet ready will have a negative effect on them.
This refreshing book about death will remind them that being sad about a loss is normal, healthy, and part of the whole healing process.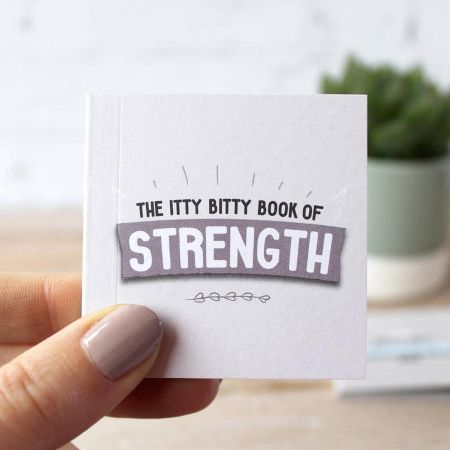 These mini books of strengths will inspire them to keep moving forward especially when the going gets tough.
The set includes three mini books that feature more than 75 quotes and images.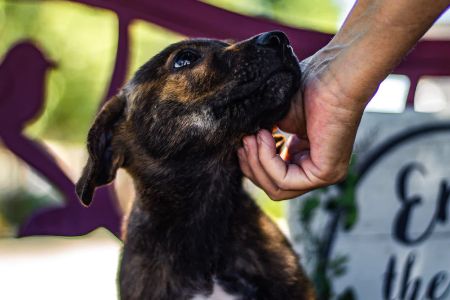 Donating to an animal shelter to honor and celebrate the life of their pet is an excellent gift.
By donating $25 or more to the Humane Society of the United States, your giftee will be able to help animals in need and will also receive a personalized card to let them know about the sweet gesture.
The Most Thoughtful Pet Loss Gifts
Losing a beloved pet is painful no matter how much time is spent with them. They'll always have a special place in their owner's hearts even after they cross the rainbow bridge.
These simple pet loss gifts can help ease the pain that they're feeling because they'll know that they can count on someone during this time.
Have you lost a pet before? What is the best thing to do to help a person who recently lost their pet? Share your thoughts in the comments below!
Looking for more gift ideas for a colleague? Check out this list of the best gifts for a coworker!