Eight years ago, you started a new chapter in your life with your significant other. Fast forward to now, you're living your best life together and you couldn't ask for anything more.
As you hit another milestone in your marriage, these 8th year anniversary gifts will make the occasion much more special and memorable.
Read on to know what's the best traditional and modern gifts for your partner.
8th Anniversary Traditional Gifts: Bronze
1. Bronze Stained Rose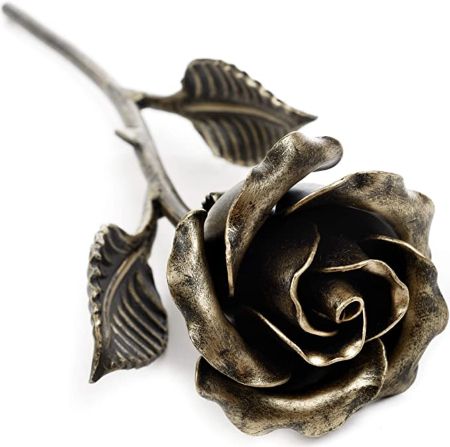 Give your spouse a present that will never fade, wither, or die (like your love for them) through this beautiful bronze flower. The rose has a mystical and magical vibe that will make them feel like they're living in a fairy tale.
2. Bronze Cufflinks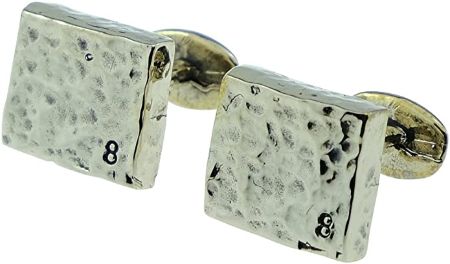 Look dashing and dapper with these bronze cufflinks. It's the perfect 8th anniversary gift to your husband since it's made with bronze, which is the traditional present for the occasion, and they also have the number eight in them.
3. Lovers Kissing Sculpture

For the special person who you chose to spend the rest of your life with, this beautiful sculpture will be a great reminder of your commitment to love and cherish each other even when the going gets tough.
It's made with cold cast resin with a bronze powder finish that makes sure it's durable and can withstand another eight beautiful years of your marriage.
4. Interlocking Hearts Bronze Finish Sculpture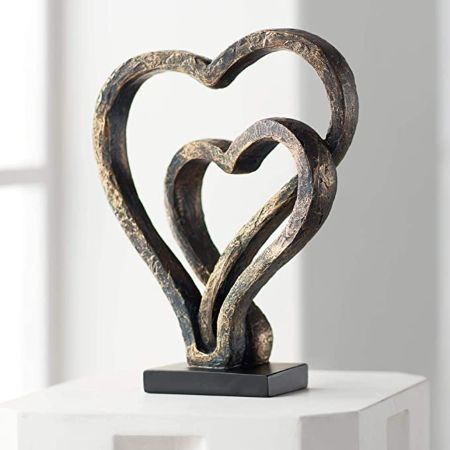 As you celebrate the eighth year of your marriage, this exquisite heart sculpture will be a great way to commemorate the event.
It's an elegant and unique piece that will get a lot of compliments and praises from guests.
5. Hands Entwined Sculpture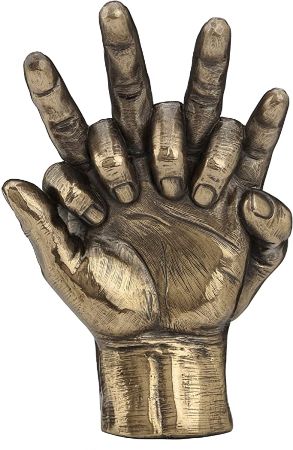 This one-of-a-kind hands sculpture will be an excellent addition to your space. Not only does it show your promise of eternal love but it's also made with a bronze powder finish.
It's a great decor for their workspace, room, or living area.
6. Bronze Family Tree Picture Frame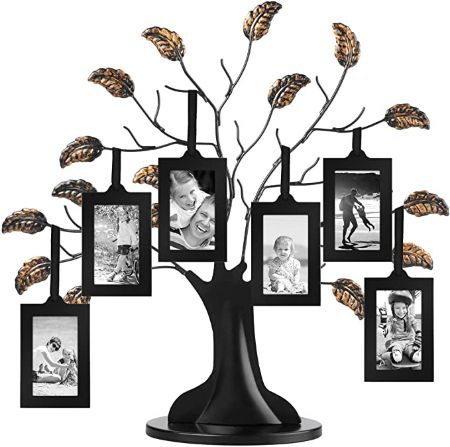 Showcase all the great memories you created together in this gorgeous picture frame. It has six slots where you can insert your first, favorite, and wedding photos.
8th Anniversary Modern Gifts: Linen and Lace
7. Hardcover Linen Journal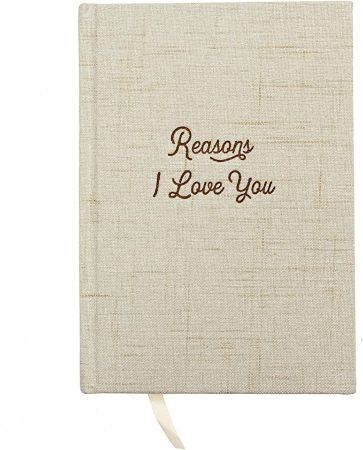 Write the poems and letters dedicated to your spouse in this notebook. Adding these things will give the present a personal and sweet touch.
You can also give this notebook as it is to give them the freedom to write whatever their heart desires.
8. Cotton Linen Throw Pillow Covers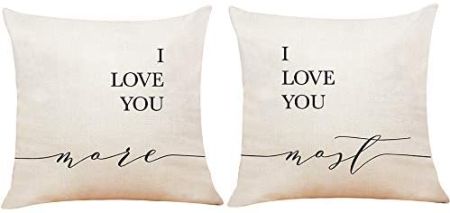 Picking off flower petals to determine whether they love you or not is a thing of the past. Now, the real question is who loves the other person more.
Get these linen covers for your significant other who you love the most in the world.
9. Linen Bath Towel
They'll feel like they're in a five-star hotel every time they use this linen bath towel. It's soft, lightweight, and has ultra-high absorption. Made with 100% natural linen, it's safe to use even for those who have a sensitive skin type.
10. Linen Aromatherapy Reed Diffuser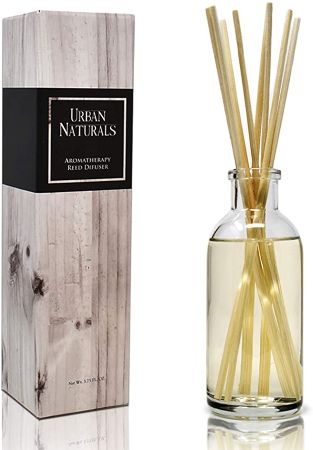 This diffuser will leave their space smelling clean and fresh all day long. It's also compact so your recipient can easily place it on their window sill or vanity table.
11. Lace Scarf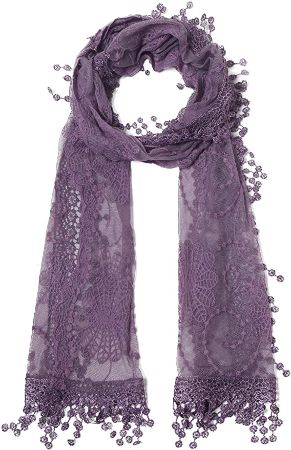 Are scarves an essential fashion piece in your partner's closet? This lace scarf will be a nice 8th anniversary present for them.
Choose from a wide collection of 27 vibrant colors such as red, blue, and orange.
12. Lace Kimono

Look effortlessly elegant and chic while wearing this lace kimono. Pair it with a plain tank top or shirt to instantly level up any outfit.
It comes in black, burgundy, tan, and more!
8th Year Anniversary Gifts for Her
13. Jewelry Box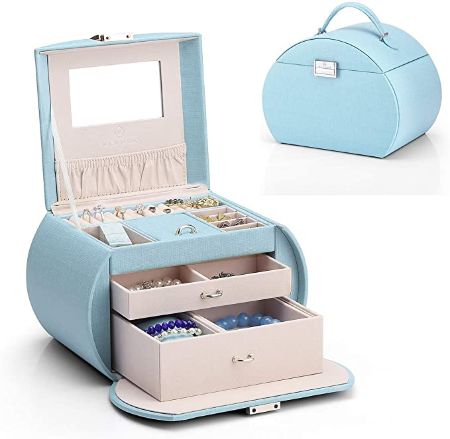 If you've given your wife countless pieces of jewelry throughout the years, this jewelry box will be the perfect present to keep all of them in one place.
It's very spacious and has compartments designated for rings, bracelets, and necklaces.
14. Infinity Bracelet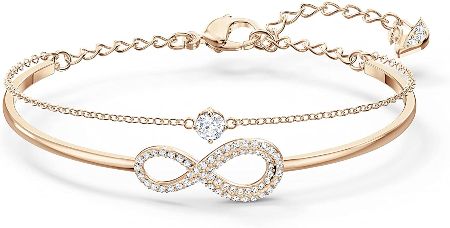 This Swarovski bracelet is a brilliant symbol of your infinite love for her. It's also created to last since it's made with high-quality crystals and chains.
Choose between a rose gold or rhodium tone finish.
15. Harry Potter Stud Earrings Set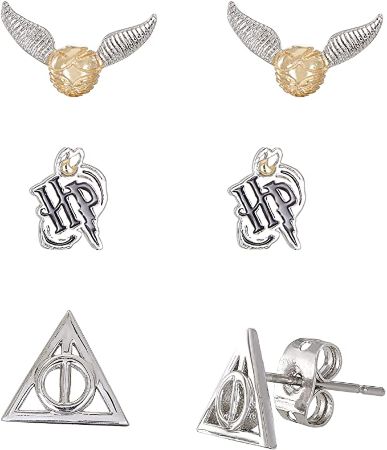 Is your wife the biggest Potterhead you know? If you've already given her the complete Harry Potter book and movie sets, then these earrings set will be an excellent gift choice.
Looking for more Harry Potter gifts that any fan will love? Check out this post!
16. Michael Kors Tote Bag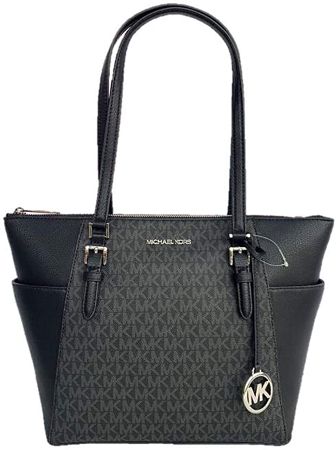 Get this Michael Kors bag for your wife who values both functionality and style. It has zip and slip pockets that will hold everything from her makeup bag to her phone. Plus, it looks very chic!
17. 8th Wedding Anniversary Mug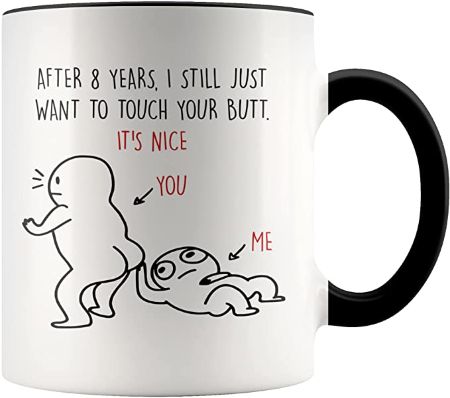 This funny mug will bring a smile to her face the moment she makes her morning coffee. It's a cute reminder that although a lot has changed in the past eight years, your adoration for her will remain the same.
Check this out for more meme gifts.
18. Champagne Flutes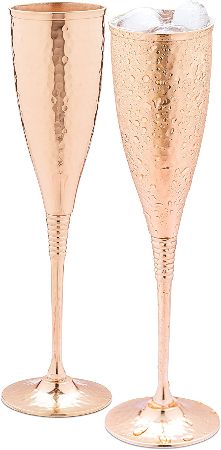 Does your wife love to host parties? For birthdays, anniversaries, and even dinner dates, these champagne flutes will be an awesome addition to the table setting.
She'll also be able to chill, dance, and drink freely since these glasses are shatter-proof.
19. "Oh, For Fox Sake" Stemless Glass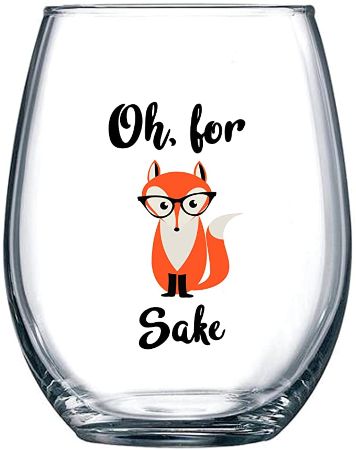 Everyone needs some me-time (even your superwoman wife) to relax and reconnect with the mind and body. She'll look forward to coming home and having some alone time with this foxy glass.
Add these retro coasters to complete the set.
20. Charcuterie Board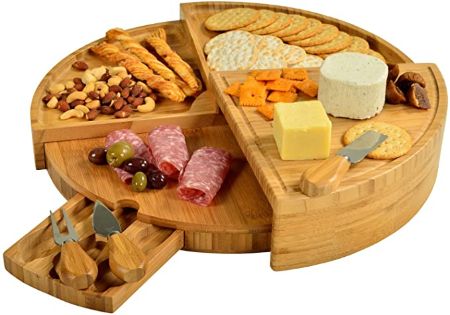 A charcuterie board filled with cheese, biscuits, and appetizers is the adult food version for Netflix and chill. This board also comes with a storage box and knives to make eating more convenient and enjoyable.
21. Deluxe Box Art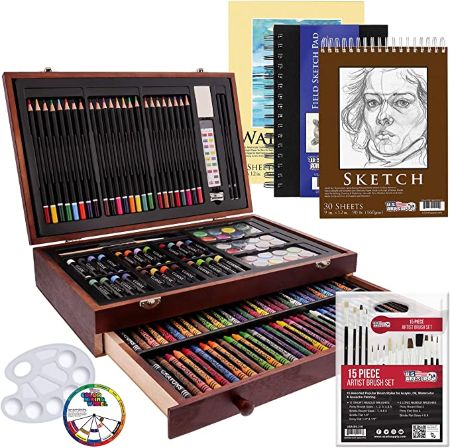 For your wife who creates amazing artworks with a stroke of a brush or pencil, this deluxe art box will be the coolest present.
The box includes 142 art tools that will unleash her creativity like oil pastels, watercolors, brushes, and more.
22. Garden Tool Set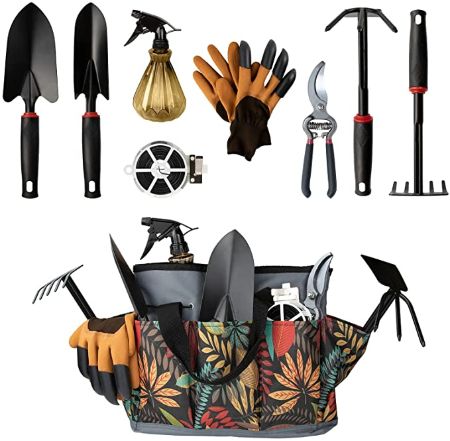 This garden tool set is perfect for gals who aren't afraid to get their hands dirty. The set contains tools that will maintain and keep her plants alive and healthy.
Brownie points for the pretty handbag.
8th Year Anniversary Gifts for Him
23. Tommy Hilfiger Watch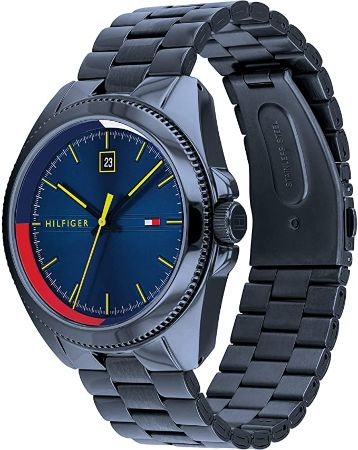 Reward your hardworking husband with this stylish Tommy Hilfiger watch. It features a bold and sophisticated design that will look great on casual and formal outfits. It also has quartz movement for precise and accurate timekeeping.
24. Premium Tie Set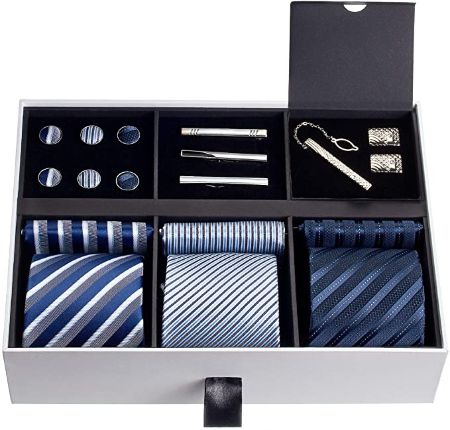 There's no such thing as having too many ties. With this gift set, your husband will be able to style his suits with a variety of ties, pocket handkerchiefs, and cufflinks to choose from.
25. Golf Polo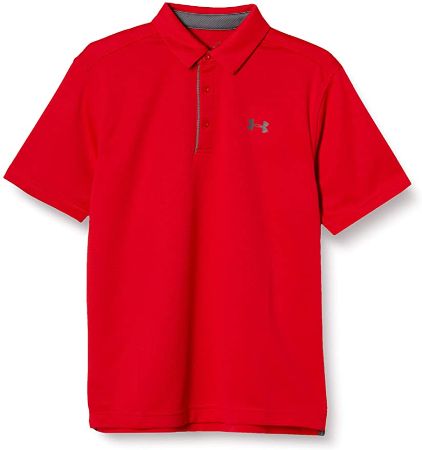 Under Armour is best known for premium-quality sports apparel so you can never go wrong with their golf polo shirt. Your husband will be able to move freely so he can give his best swing thanks to the fabric of the shirt.
26. 18k Gold Plated Wedding Band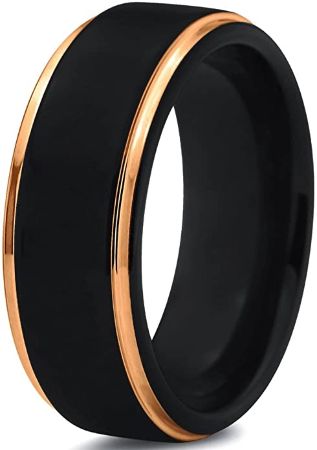 Reaffirm your love to your significant other through this wedding band. It's a unique band that features polished gold and black colors that will look great for dressy occasions.
They offer sizes for both men and women so you can also opt to buy one for yourself to achieve a #CoupleGoals looks.
27. 8 Years Later Shirt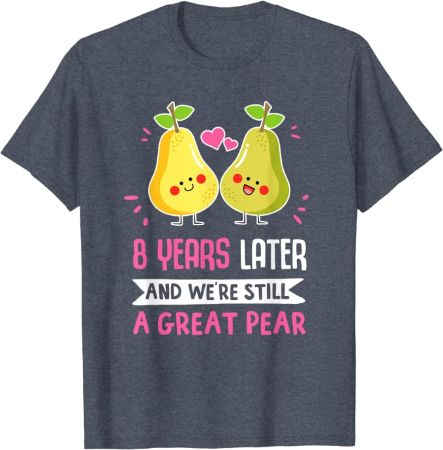 Is your husband the king of dad jokes? He'll love this witty and sweet shirt. Don't worry if you're not a fan of heather blue because this shirt is offered in 10 different colors.
Check this out for more funny gifts for men.
28. Oversized Wearable Blanket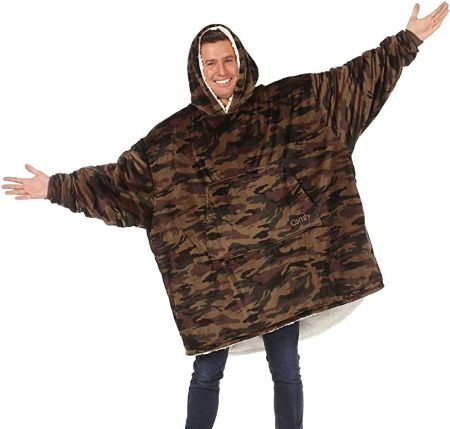 Men need to be hugged and cuddled, too! Wearing this shirt feels like being hugged by a giant teddy bear because it's super soft and cozy.
Plus points for the big pockets that can fit even a tablet.
29. Awesome Husband Mug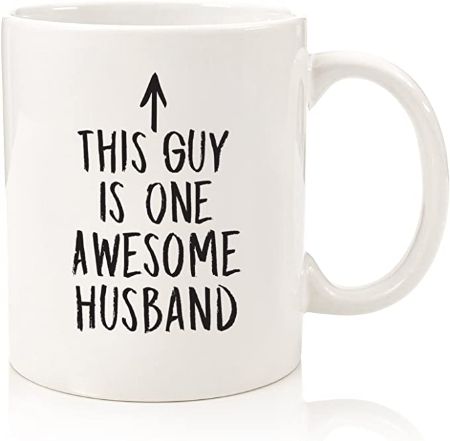 The whole world needs to know how amazing your husband is. Give this mug to your SO to show everyone how grateful you are to spend your life with such an incredible person.
30. Fishing Lure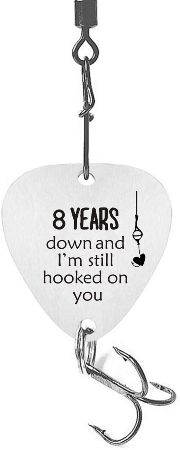 He'll always be reminded of your thoughtfulness every time he goes fishing with the boys with this cool gift. You don't have to pen a sweet message for him because this gift says it all.
31. Silicone Drink Coasters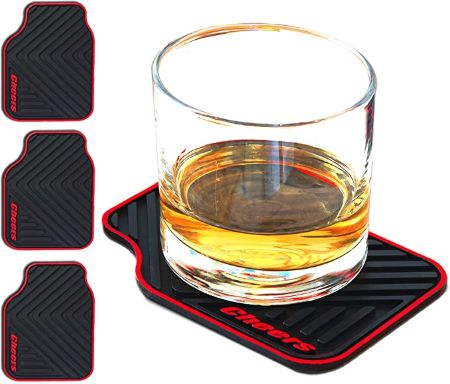 Are most of your fights caused by small things like him not using a coaster? Avoid petty arguments that could damage your relationship by fixing it before it becomes big.
These cool coasters resemble sports car mats that he will really like.
32. Contour Gauge Profile Tool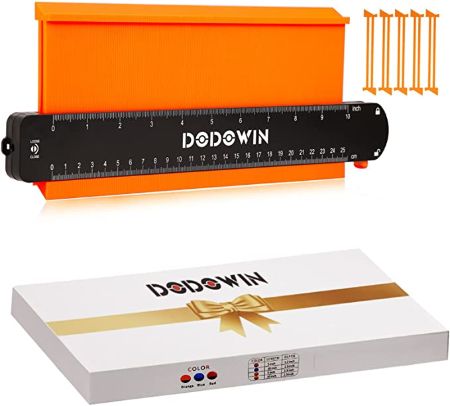 This trending contour gauge profile tool will be perfect for your crafty husband who can fix anything and everything in your house.
It's also very easy to use. Watch this short video tutorial to know how.
It's Time to Celebrate Eight Wonderful Years of Love
Love is in the air as you celebrate eight marvelous years with the love of your life. Marriage takes a lot of work so give yourselves a pat on the back for sticking together through the ups and downs of life. Hopefully these 8th year anniversary gifts make your day that much more special.
Here's to many more years of excitement, joy, and laughter to come!
Get more amazing gift ideas here:
Do you have any tips for newlywed couples? What's the secret to a long-lasting marriage? Share your tips in the comments below.