Finding the best present for your boyfriend can be a challenging and intimidating task because all you want is to give him THE perfect gift that he deserves.
A DIY (or "do it yourself") gift is more personal and heartfelt. It shows that you put in the time and effort to create something beautiful and special just for him.
I've compiled a list of the most romantic DIY gift ideas for your boyfriend that includes everything from homemade crafts, birthday gifts, and even gifts for the holiday season!
4 DIY Birthday Gifts for Your Boyfriend
1. Explosive Gift Box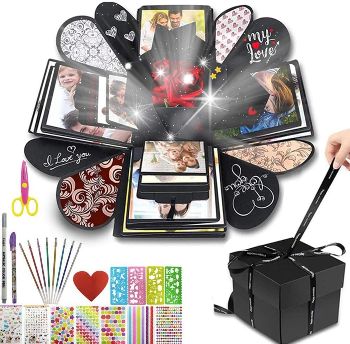 If you want a grand gesture that would make your significant other feel extra loved and special, then this explosion gift box is a fantastic choice!
It's a thoughtful present since photos, letters, and even small gifts can be added inside the box. Nothing says "happy birthday" quite like an exploding box of his favorite things!
2. Recipe Book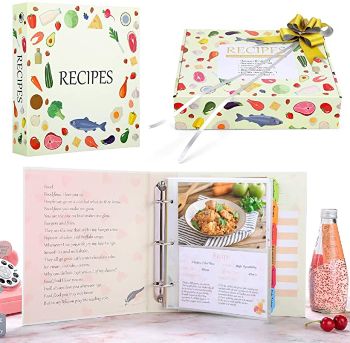 If he's out on his own and learning how to fend for himself, teach him how to make some of your favorite secret recipes through this recipe binder book. He'll always remember you whenever he eats a delicious home-cooked meal!
3. DIY Pillow
If you enjoy DIY crafts and your boyfriend's hobbies include sleeping and playing video games, then he'll love this controller-themed pillow!
Watch this step-by-step tutorial by Maryum Athar to learn how to make one.
4. Map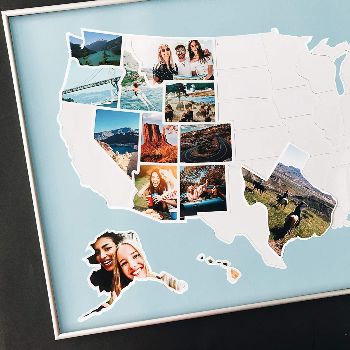 Remember all the places you've travelled to together with this cute picture map. It even includes an online photo maker to help you perfectly crop all your favorite travel photos of the two of you.
4 Homemade Gift Ideas for Your Boyfriend
5. Homemade Scented Candle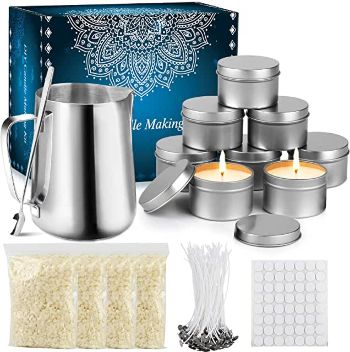 Create the perfect candle to remind your boyfriend of you! Mix and match scents with this DIY candle kit that comes with everything you need including wax, candle tins, and candle wicks.
6. Embroidered Message & Design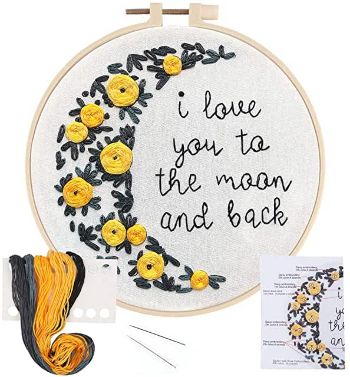 This embroidered design is a simple yet thoughtful DIY gift for your boyfriend, and these days it's easier than ever for even a beginner to cross-stitch with beginner-friendly embroidery kits like this one.
Other embroidered designs are also available such as famous artworks, landscapes, and inspirational quotes.
7. DIY Diamond Painted Bookmark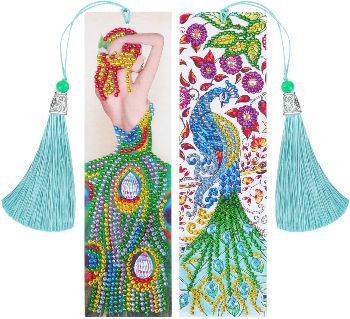 Does your S.O. love to read? A beautiful bookmark uniquely made for him will motivate him to finish his book. Diamond painting is also a fun and relaxing activity, so you'll have fun creating this present for him!
8. Macrame Hanging Plant Holder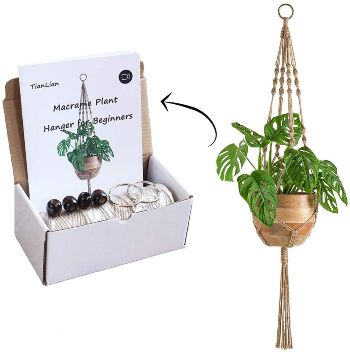 This easy-to-do macrame plant hanger kit is ideal for a boyfriend who loves plants.
Don't worry if you've never done macrame before because this kit also includes a detailed illustrated instructional booklet!
4 Craft Kit Gifts for Your Boyfriend
If you're not exactly crafty, these kits include everything you need to make a DIY gift for your boyfriend.
9. Cross Stitch Design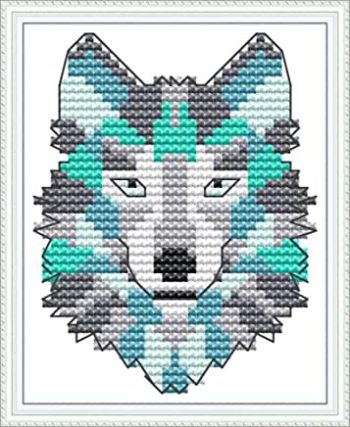 This masculine and elegant wolf cross stitch design will be a great addition to his space.
This beginner friendly kit contains a pre-printed embroidery cloth, needles, thread, and instruction booklet.
10. DIY Sensory Toy
You may think that Squishies are made for kids, but adults can also get a lot of benefits from owning one. Playing with a sensory toy improves blood circulation and reduces stress and anxiety.
11. DIY Paint-by-Numbers Painting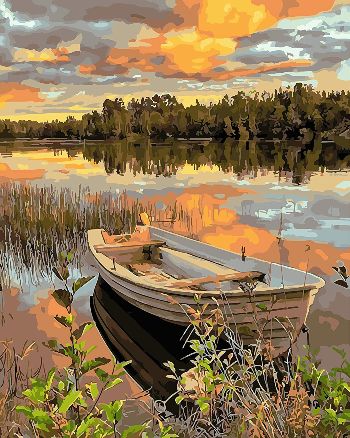 You don't have to be an artist to give your boyfriend a masterpiece! This paint-by-number kit for adults is fun and easy to do.
12. DIY Phone Case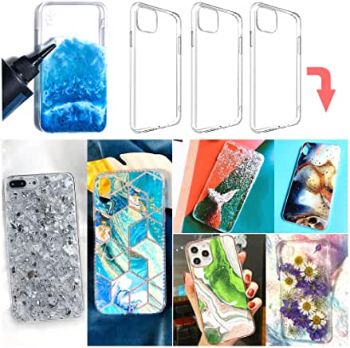 Give him a one-of-a-kind phone case by designing one just for him! Add resin dye, mica powder, and dry flowers to make this gift even more special.
4 Handcrafted Gifts for Your Boyfriend
13. Knitted Beanie
Knit an adorable beanie that will keep him warm and cozy during the winter. Megan Brightwood's tutorial is an amazing step-by-step guide to get you started.
14. Knitted Scarf
If your boyfriend is not a beanie person, then knit him a personalized scarf instead! This tutorial by GoodKnitKisses demonstrates how to make a stylish knitted steep diagonal scarf.
15. Baked Goods Basket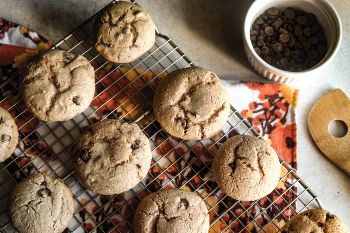 Give your significant other a gift from the heart that would also satisfy his sweet tooth! Putting together a basket of his favorite baked goods made by yours truly is just one way to show you care.
If you want to make this gift even more special (and you're a little craftier than the average person), add edible pictures to the cookies! This video by Icing Images shows exactly how it's done with royal icing.
16. DIY Ipad Envelope Cover
Create an Ipad cover that would protect his Ipad from water, dust, and scratches.
Check out this DIY tutorial by Little King Goods to learn how to make this aesthetically elegant protective case.
7 Unique DIY Craft Gifts for Your Boyfriend
The next 7 gift ideas on this list are all unique in their own way and require few materials to put together. Let him know that you care with these very special, very personal DIY gifts.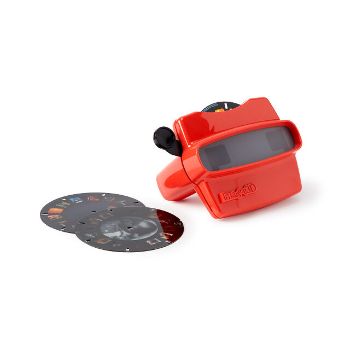 Photo Credit: Uncommon Goods
This classic reel viewer will be a hit if your boyfriend is a proud 90s kid.
Add snapshots of your favorite pictures together to immortalize those special memories. This nostalgic gift will take him down memory lane.
18. Personalized Relationship Book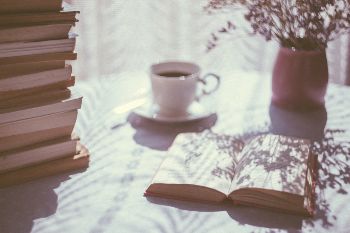 Writing a book is not an easy feat, but if your partner continuously inspires you to create poems, songs, and stories, then this is your sign to put them together in a book for him!
Are you excited to start writing your book, but feel intimidated and lost on where to begin? Check out this article that provides insights, tips, and tricks for beginners on how to write a book, making this one of my favorite DIY gifts for your boyfriend.
19. DIY Scrabble Coaster
This is an especially heartfelt present if your significant other is a wordsmith and begs everyone to play a round of Scrabble on game nights.
This tutorial by Baby Gizmo guides you in making the best DIY coaster gift ever!
20. Pullout Photo Album
A pullout photo album is 100x better than a classic photo album! It's more creative, fun, and thoughtful compared to the latter.
With a pullout album, you can customize the sizes, shapes, and colors of the design.
Interested in making one? Watch the video tutorial above by Ventuno Art.
21. Scrapbook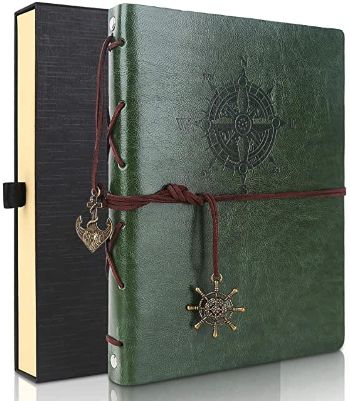 A scrapbook captures all the great times you've shared as a couple. Once you've given him this gift, you can even continue the project together and add new adventures.
This scrapbook kit includes stickers, cardboards, and a storage box – everything you need to get started!
22. "Open When" Letters
Long distance relationships are difficult because you can't always physically be there for him, but that shouldn't stop you from letting him feel your affection.
Whenever he feels lonely, happy, or anxious, "Open When" letters will remind him that you always have his back.
Watch the video tutorial above by S Crafts to get inspiration for the topics and content of your letters.
23. "Remember When" Letters
Remember when letters are a great way to reminisce on the good times, too. Not only is writing these letters easy, it's also relatively inexpensive! Follow this tutorial above by Ayushi Aditi Card Zone to help you get started.
4 DIY Holiday Gift Ideas for Your Boyfriend
Looking for a last minute gift? These last 4 gift ideas will make sure your S.O. doesn't go without during the holiday season.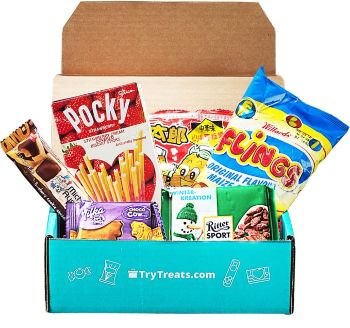 If your boyfriend is a self-proclaimed globetrotter, then this subscription box is the way to go!
Try Treats is a subscription box service that would send your giftee five treats from a mystery country (such as Israel, India, and Taiwan) each month. How cool is that?
25. DIY Laptop Case
This stylish DIY laptop case is the perfect gift for your tech enthusiast boyfriend. Watch the video above from HGTV Handmade to learn how to make one.
26. DIY Leather Bracelet
This is a leather bracelet is a fashion staple that will elevate any of his outfits. It's a stylish accessory that won't break the bank!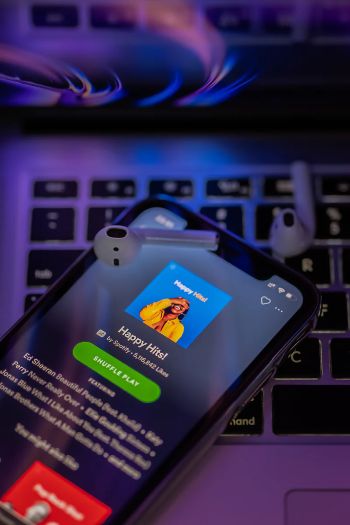 Why not make him a playlist of all the songs that are special to your relationship? Sign up for a free Spotify account to create his playlist today.
Wrapping Up: Heartfelt DIY Gifts for Your Boyfriend
Choosing to make a DIY gift for your boyfriend is a fantastic choice. There are tons of reasons why a lot of people prefer DIY gifts compared to store-bought items. They are crafted with love, are more personal, and are one of a kind.
If you're interested in giving him a unique gift experience, then read my post about the best 5 senses gifts for adults.