1,229,904,000 seconds, 20,498,400 minutes, 14245 days – in other words, 39 years of marriage. This may seem like an eternity, but when you're with the right person, it feels like only yesterday you exchanged your vows.
You're one of the lucky ones to have found the love of your life and have had the chance to spend almost four glorious decades with them.
I know that it also takes a lot of hard work to make a marriage work, so you guys are living proof that everlasting love exists.
This once-in-a-lifetime milestone should be celebrated lavishly. Keep the fire in your marriage alive on this special day by giving them an unforgettable 39th anniversary gift.
5 Traditional 39th Anniversary Gifts: Agate
The traditional 39th anniversary gift is agate. An agate is a beautiful gem that's formed with volcanic and metamorphic rocks. It also comes in a variety of colors and has unique patterns. Here are the best agate gifts for your spouse.
1. Teal Agate Bookends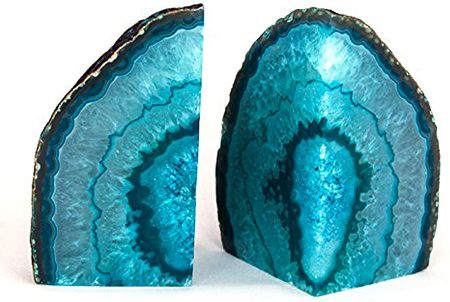 These magical-looking agate bookends will be an excellent addition to their book collection. After all, books take us to enchanting and fascinating worlds that are out of this world just like these cool bookends.
2. Natural Agate Coasters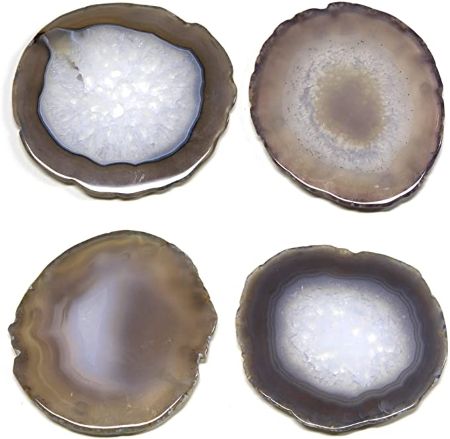 Look at how pretty these coasters are! They're precious stones that took millions of years (50 million to be exact) to become these beautiful gems. These coasters deserve to be given to someone special which make these the perfect 39th anniversary gift for your SO.
3. Hanging Ornament

Bring more good luck and positive vibes into your home with this hanging ornament. The ornament features beautiful agate stones that will also help in meditation exercises.
4. Natural Agate Framed Artwork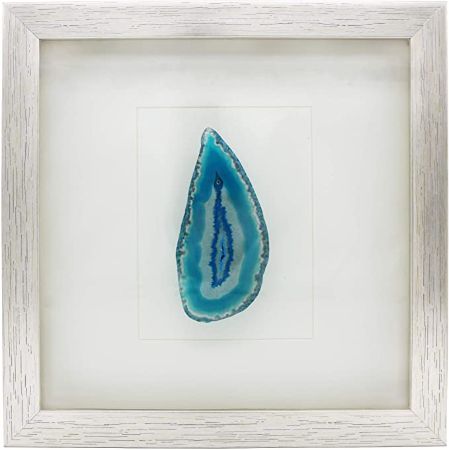 We all know that agate takes millions of years to form so it's only right to display and give it the proper admiration it deserves. Looking at this art piece will remind your recipient how good thing things take time—just like your love!
5. Agate Reiki Healing Crystal Bowl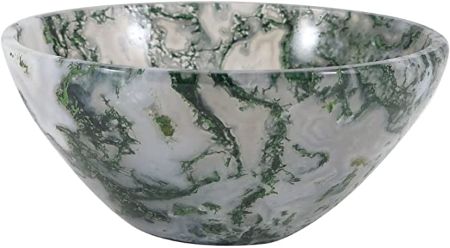 Is your spouse into meditation and reiki? This moss agate bowl will help in their spiritual training. It also looks fancy so it will work as a great decor.
5 Modern 39th Anniversary Gifts: Lace
Lace is most commonly associated with 13th anniversaries although some people also consider it as the modern gift for 39th anniversaries. You'll find the greatest lace gifts on the items below.
6. Embroidered Folding Fan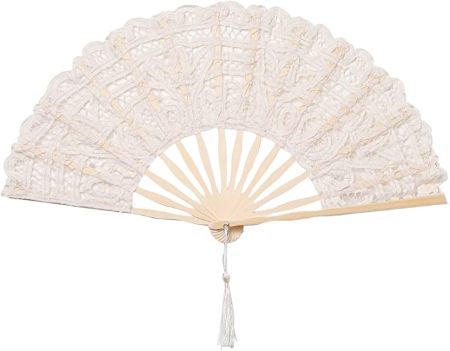 Did you know that fans symbolize wealth and are associated with the elegance of the upper class?
This will be a great gift to the person that's most precious to you. Plus, it's also handy for hot days.
7. Lace Nightgown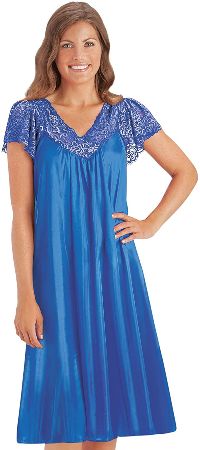 Keep the spark in your marriage burning with this dreamy lace nightgown. It doesn't only look exquisite but feels luxurious as well.
It also comes in pink, red, and black.
8. Lace Dream Catcher

Your spouse is one of the few people you'll defend against anyone in a heartbeat. But how will you protect them from the lurking and distressing nightmares? This is where the dream catcher comes in since it will protect and let them sleep like a baby.
9. Leaf Lace Fringes Scarf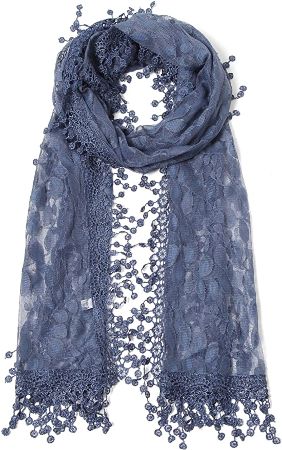 Is your partner always cold? Wearing this scarf will be a stylish way of keeping them warm. Pair it with any outfit to instantly up their fashion game.
10. Lace Kimono Cardigan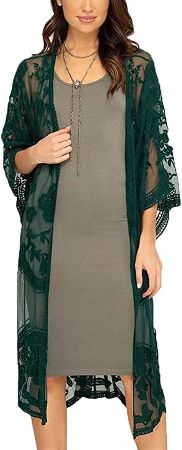 This pretty lace cardigan will be perfect for any occasion. The outcome will always be the same whether they decide to wear this to their date, graduation, or party outfit— they'll look breathtaking!
9 Thoughtful 39th Anniversary Gifts for the Love of Your Life
11. Pearl Pendant Necklace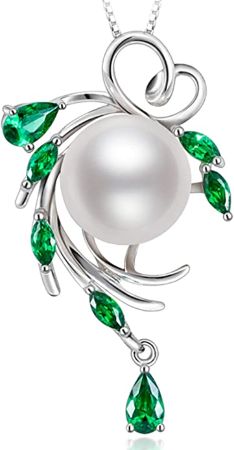 The smile on their face after receiving this elegant necklace will be priceless. The combination of the white pearl and green stones makes it an astonishing piece of jewelry. Prepare to receive tons of compliments while wearing this necklace!
12. Rustic Picture Frame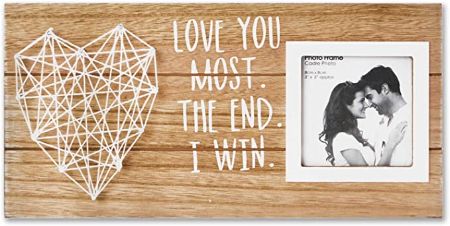 The long debate on who loves the other more is over. This cute picture frame will prove that your love is deeper than the Mariana Trench, bigger than the blue whale, and higher than Mount Everest. So technically, you win.
13. Assorted Tea Gift Set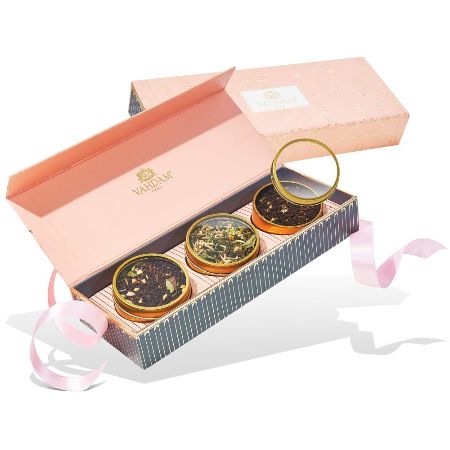 Some people like coffee. Some like hot chocolates. But for people who have refined taste, there's nothing finer than a cup of tea in the morning, afternoon, and evening.
This tea set will be the ideal present if your spouse is one of those types of people.
14. Sherpa Wearable Blanket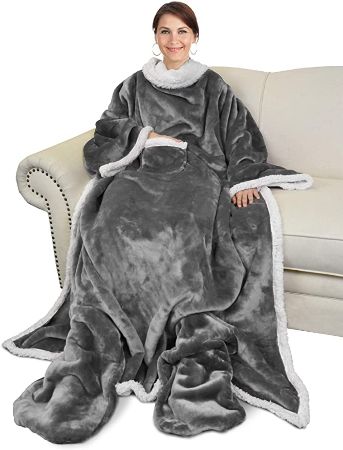 Feel like royalty while sporting this cozy wearable blanket. Take the experience of reading, sleeping, and binge-watching to a new level with this gift.
15. Black Silicone Wristband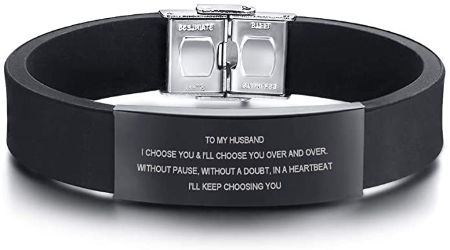 Men may not like fancy jewelry but they'll fall in love with this wristband. What's special about this gift is that it has a thoughtful message engraved in it. Looking at this wristband will remind him that he's loved and has such an amazing partner in life.
16. Charging Station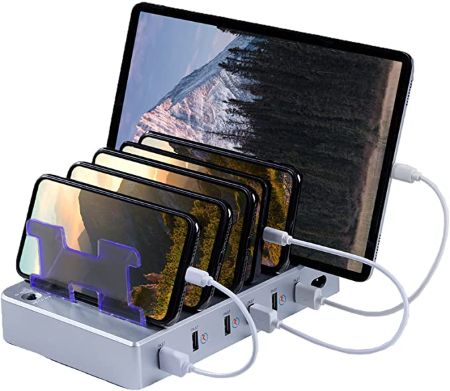 Get this charging station for your spouse who owns a lot of gadgets. Organizing and charging their Apple products will be much easier thanks to your excellent gift choice.
17. Flannel Shirt Jacket with Hood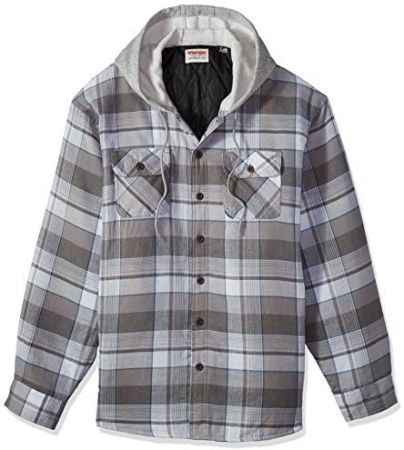 People whose hobbies include fishing, hiking, or hunting will find this flannel jacket very useful. The thick and heavyweight materials used in making this product make it ideal for the winter season.
Choose from the 10 colors available.
18. Back Chair Massager with Heat
Give them the throne they deserve by surprising them with their own chair massager. This massager will be up and running whenever they desire a relaxing massage regardless of what time of the day it is.
19. Smart Digital Photo Frame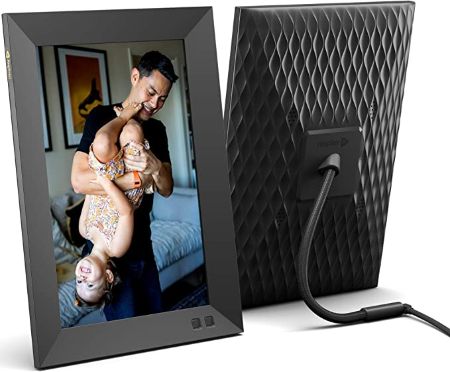 Remember all the fun memories you've created in the past 39 years by looking at your photos together. Create a playlist for each significant event in your life to immortalize the memory. You can even add a video that's 15 seconds long!
7 More 39th Anniversary Gifts for Your Parents
20. Iron Hearts Sculpture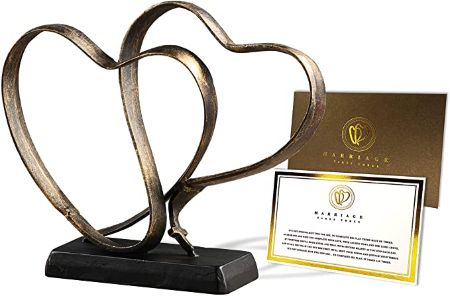 If your parents are the reason why you believe that true love exists, then this hearts iron sculpture will be a great gift choice. The two hearts are forged together to make them stronger. Just like how your parents find strength in each other.
21. "Let's Have Coffee Together For The Rest Of Our Lives" Coffee Mug Set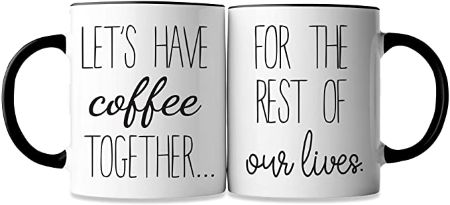 It's hard to find people who are perfectly content by just talking to their favorite person while drinking a cup of coffee. Get this coffee mug set if your parents belong to that bunch.
22. Picnic Backpack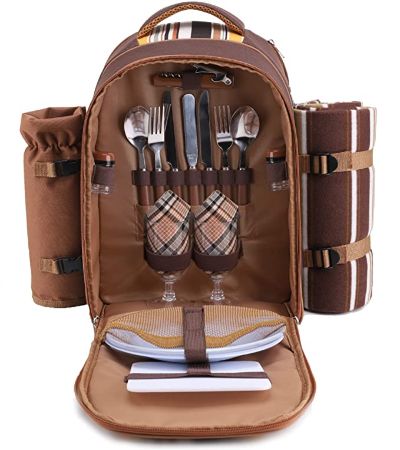 Going for a picnic will be their new favorite date activity since packing food will be a breeze with this backpack. It includes utensils such as knives, forks, and spoons so all they'll need to do is cook some food. The bag also has an insulated bottle carrier to let them enjoy a glass of wine outside.
23. His and Hers Watch Set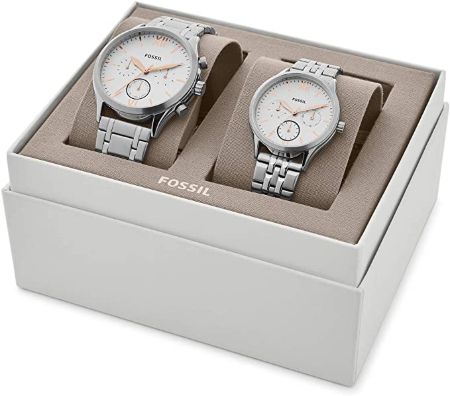 Spoil your parents with this deluxe couple watch set. Both have an elegant strap and a golden watch face that will be perfect for special occasions or daily use. Plus, they're water-resistant.
24. Biscotti Cookies Gift Basket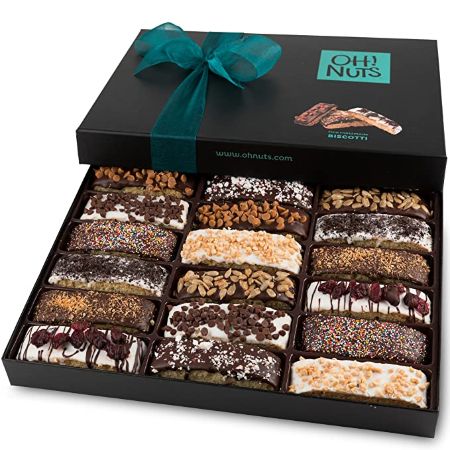 Satisfy the sweet tooth cravings of your parents with this present. Each box comes with 18 assorted biscotti flavors and a gift box.
25. Mr. Right & Mrs. Always Right Aprons
There's nothing better than a homecooked meal that's prepared with love. Thank your parents for being gracious hosts and for the scrumptious meal they've prepared by giving these witty aprons.
26. Solar Wild Bird Feeder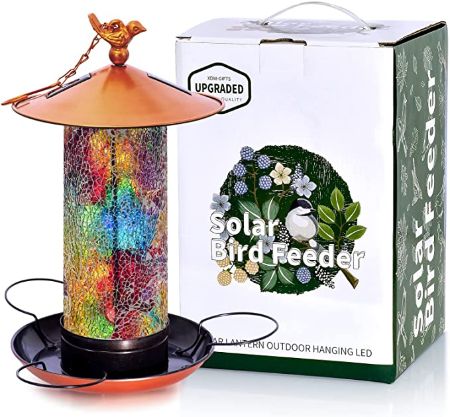 Nature lovers will find beauty in this bird feeder since it serves two purposes. First, it's a phenomenal garden decor. Second, it will attract birds which will make mornings more exciting.
The Best 39th Anniversary Gifts Your Spouse Deserves
Treat your spouse to a day they'll never forget with these special 39th anniversary gifts. They deserve to feel loved and appreciated everyday, but most especially on this significant day when they married the love of their life 39 years ago.
Below are more exciting gift ideas that your SO will love:
What's your best advice to young people who are looking for "the one?" Tell us your thoughts in the comments below.