Green Bay Packers has an inspiring and rich history. From humble beginnings, they became one of the most famous and successful teams in NFL football.
The Packers are more than just a sports team in Wisconsin. The name also fosters acceptance, unity, and pride for its people. Scroll down to learn how you can surprise the fan in your life with these amazing gifts for Packers fans.
10 Gifts for the Ultimate Packers Fan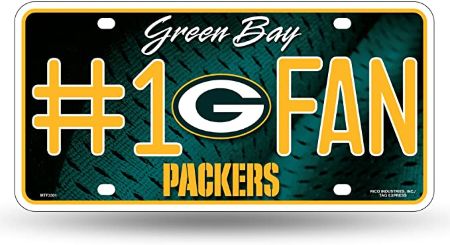 If your recipient dedicates a lot of their time watching and supporting the Packers, then they deserve the title of being the Packers' #1 fan. This license plate tag will give them a sense of pride and honor when they display it on their car or in their home.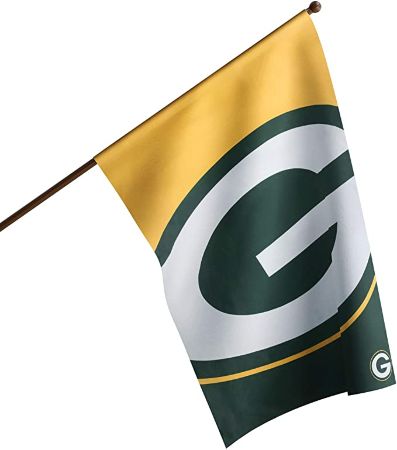 Raise the Green Bay Packers flag to show team spirit whether it be during a game or just for fun. For a certified Cheesehead, there's no such thing as too many Packers flags and memorabilia.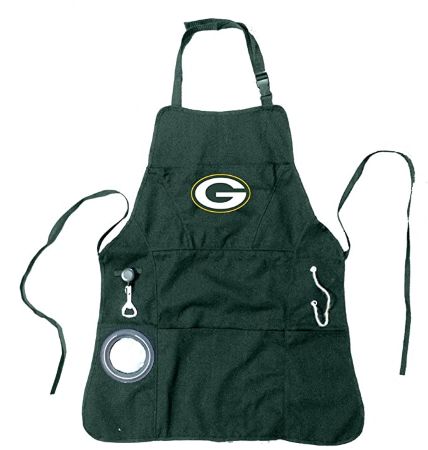 BBQ is one of the all-time favorite game day food fan favorite, making this gift another great way to show team pride. This apron will make grilling more convenient since it has five large pockets, a rope cord, and a bottle opener.
Check out these great Super Bowl BBQ recipes that will be a hit at the next Super Bowl party.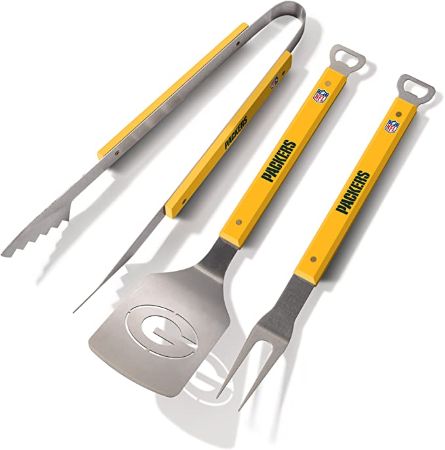 Complete their grill set by giving them this set of Packers-themed grilling tools. The set comes in the team colors and includes essential tools for grilling like a spatula, fork, and tongs.
Tired of misplacing or losing the bottle opener every game? Don't worry because the spatula and tongs also function as bottle openers!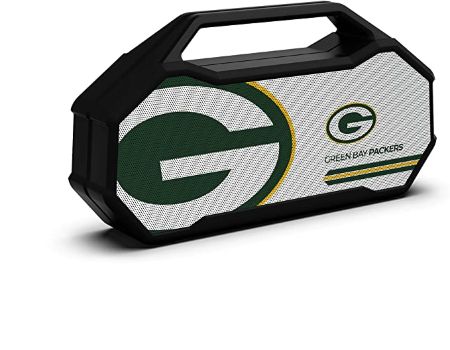 When a Packers game is on, it's essential to have a high-definition TV and loud, booming speakers to really feel like you're in the game.
This wireless Bluetooth speaker will do just that, and more. It features 5.0 Bluetooth technology and a lasting battery that can be used for up to five hours on a single charge.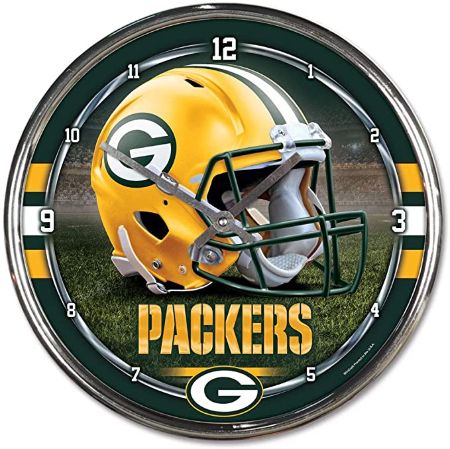 Looking for an epic man cave gift for the Packers fan in your life? This chrome clock will be perfect for his sports-themed space because it doesn't only look cool, it's functional as well.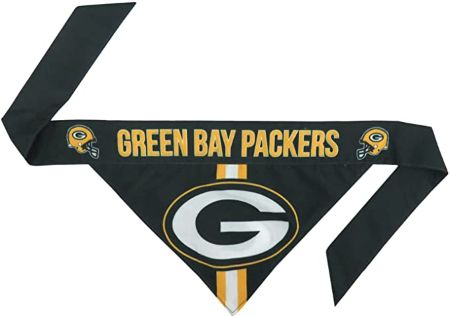 All are welcome to support the Packers, even our furry friends (whether by cheering, meowing, or barking)!
Give this to the Packers fan in your life for their pet to wear when they tag along to watch a game or hangout at a tailgate. The great thing about his bandana is that it's suitable for both dogs and cats.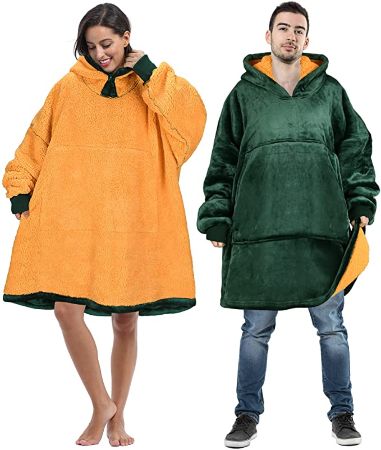 Green Bay, Wisconsin is best known for its freezing and cold weather, especially during winter. Help your recipient stay cozy and warm all year round with this oversized sweatshirt.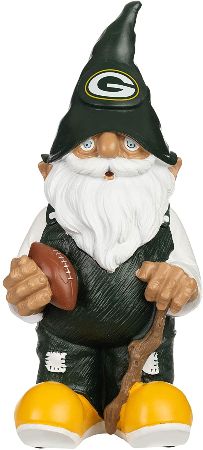 You'll "gnome" (see what I did there?) a Cheesehead is living in the house when you see this Packers gnome in the yard. It's a great way for fans to show team spirit and to welcome fellow Cheeseheads into their home.

For fans of the Packers who will support them no matter the time, weather forecast, or season, this Holiday nutcracker will be a very special present. It'll get them into the holiday spirit while still showcasing their love for their favorite sports team.
7 Green Bay Packers Gifts for Him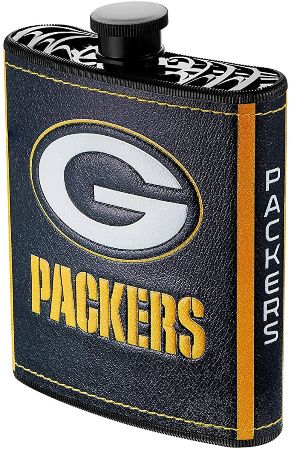 This hip flask is a combination of ruggedness and sophistication. It features a screw-top lid and is made of plastic and wrapped in leather. It will be a fantastic present for the Packers fan in your life to use during any occasion.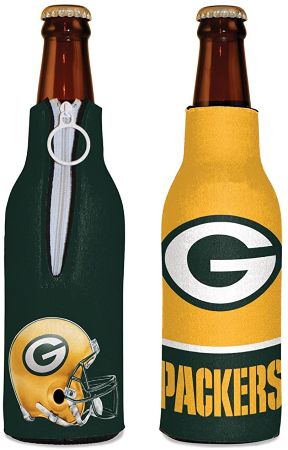 What's better than watching a Packers game? Watching it with a cold beer in hand. This bottle cooler sleeve will perfectly fit most 12-ounce bottles. Don't forget to add this Packers bottle opener keychain to complete your gift!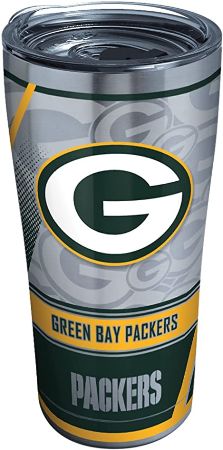 This stainless steel tumbler can be taken to school, work, or gym to help the Packers fan in your life stay hydrated even on the go.
Since it has double-wall insulation, his drinks will remain warm or cold for almost the entire day. Choose between a 20 oz or 30 oz tumbler.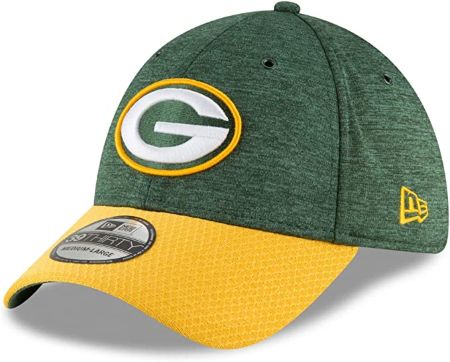 Whether it's for going to a game or chilling in the park, this cap is a functional and cool accessory. The cap features a low crown for a relaxed fit.
Plus, the fabric strap is adjustable so your recipient can customize the fit depending on their preference.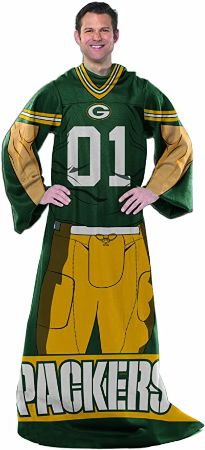 Feel like a true Packers player while staying cozy and warm by wearing this Packers-themed blanket with sleeves. Whether it's for a costume party or loungewear, your recipient will love this versatile gift.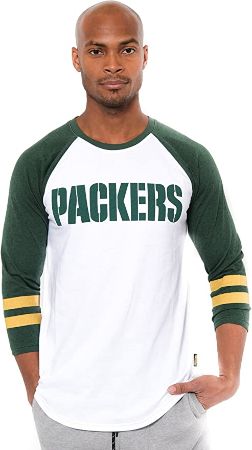 Look effortlessly cool and laidback by wearing this Packers baseball shirt. This long sleeve shirt will become a Cheesehead's favorite Packers merch during football season or even for everyday use since it has an athletic and comfortable fit.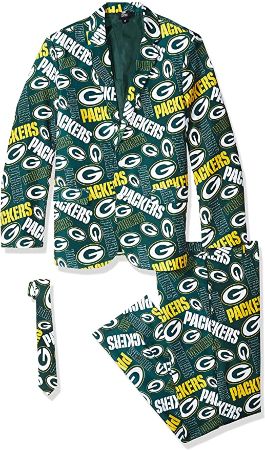 Do your recipient's interests include the Packers, football, and more Packers? Then this Packers suit will be the best gag gift of the year!
And fore even more gag gifts, check out this compilation of funny gifts for men.
7 Green Bay Packers Gifts for Her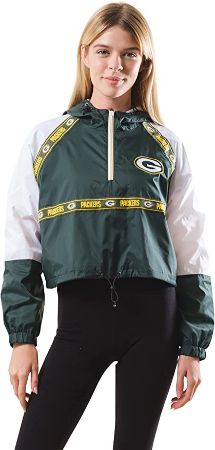 For the lady Cheesehead who's a proud member of the fanbase, this chic windbreaker will be a great gift. She'll be able to flaunt her fandom while working out during outdoor activities since it's lightweight and made with nylon fabric.
Choose between a crop-top or regular-length windbreaker.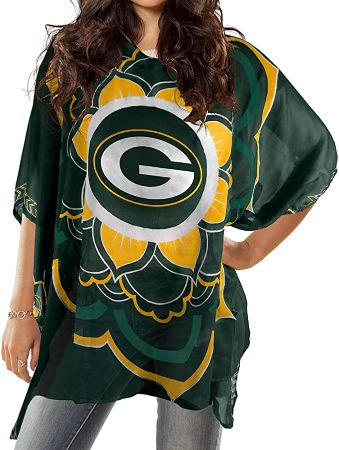 Being a certified Cheesehead is a lifelong commitment—and that means supporting the Packers even on a vacation.
Give them this beautiful cover-up to take on their next beach trip so they have a little reminder of their favorite team wherever they go. All eyes will be on her because this cover-up will definitely attract the attention of fellow Packers fans.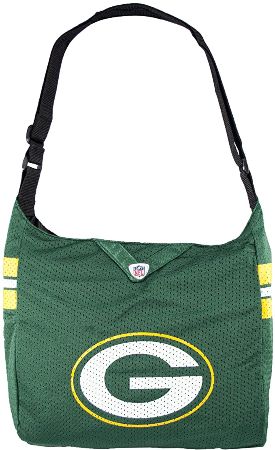 Preparing for games can be stressful, especially for a mom who needs to take not just her stuff but her kid's stuff as well.
This jersey tote will be a life-saver because it's spacious and convenient. She won't have a problem fitting everything she (and the rest of her family) need in this tote.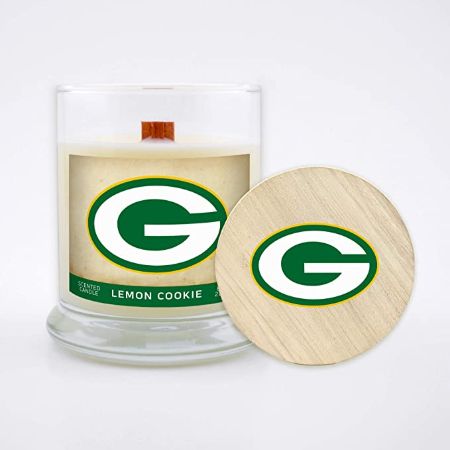 When the game's done and the adrenaline wears off, it's time to go home and have a relaxed evening, and this lemon cookie scented candle will help in creating a peaceful atmosphere.
Add this bathtub pillow to your gift to take her self-care regimen to the next level.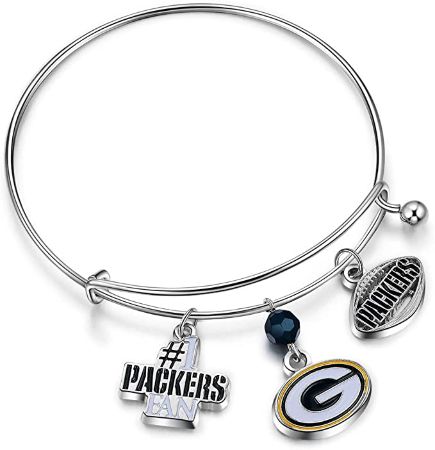 A true fan will appreciate this Packers-themed charm bracelet because it's a cute, low-key accessory that she can wear with any outfit.
It also features a durable tension clasp that ensures it won't fall off even while cheering her heart out for the Packers on game day.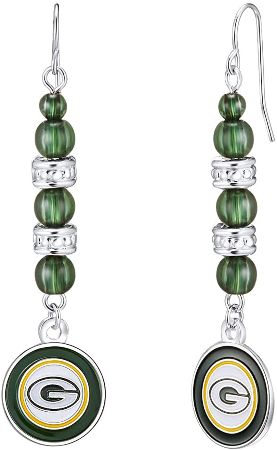 With this pair of dangling earrings, she'll be the classiest among a sea of Cheeseheads at a Packers game. The earrings are simple yet elegant and are adorned with green beads and a Packers logo.
Did you know that a wallet's color means different things in Feng Shui? Green wallets symbolize growth and new energy, so that makes this gift ideal if the Packers fan in your life is starting a new career or a new business.
5 Green Bay Packers Gifts for Kids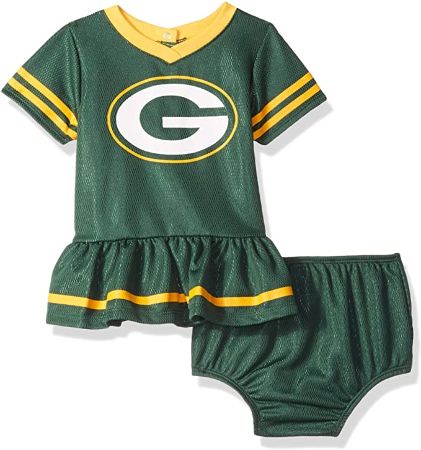 For the youngest Packers cheerleader in your life, this jersey dress will be a memorable present.
Each set includes an adorable jersey dress and diaper cover. They offer sizes for toddlers aged zero to 18 months old.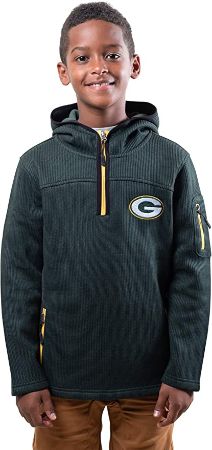 If you don't know a lot about your recipient aside from the fact that they're a huge fan of the Packers, then this sweatshirt will be a no-brainer. It's practical, comfy, and Packers-inspired, so you won't go wrong with this gift.
Check out this list of the best gifts for 11 year olds boys to get more awesome ideas for the young Packers fan in your life.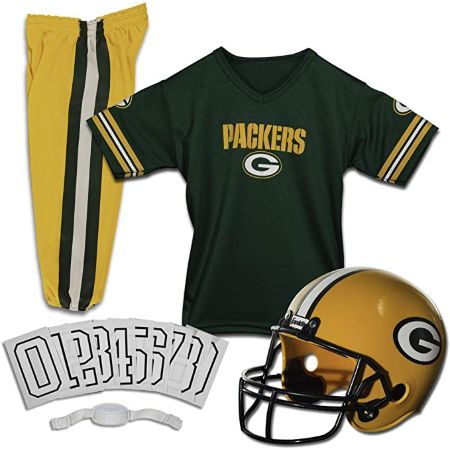 Wish them the best of luck as they start their career in football by giving them this uniform set. It includes everything they'll need for training and games like a helmet, jersey, and pants.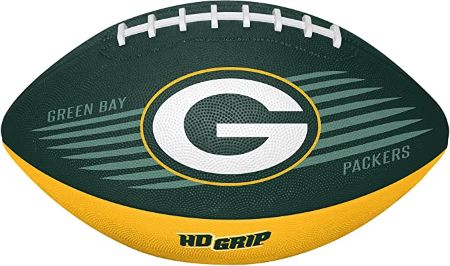 Your recipient will feel like a pro while playing with this Packers football. It not only has a cool design, it's also game-quality as well. It features an HD Grip that gives it five times more grip than ordinary footballs.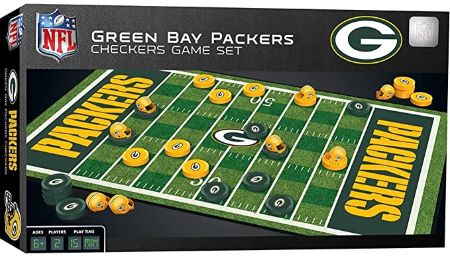 Physical training is important for football players, but giving importance to their mental muscles is just as important. This Green Bay Packers checkers set is a great weekend activity to do with family and friends.
Green Bay Packers Gifts for Every Fan
As the Green Bay Packers continue to make football history, their fanbase will undoubtedly continue to grow. Whether they're new to the fanbase or one of the pioneers, I'm sure that you'll find the perfect gift for them here.
And for more cool gift ideas, check out the other gift lists on the site:
I'd love to know who the most iconic Packers player in your opinion is. Share your thought in the comments below!