Turtles are awesome reptiles and one of the oldest animals around. Sea turtles can, while still needing to breathe air, remain submerged for hours at a time and can even sleep underwater. They are a beloved and endangered species.
If you know someone who loves these reptiles, then below are 23 turtle gifts just for them!
10 Sea Turtle Themed Gifts
1. Sequin Sea Turtle Plush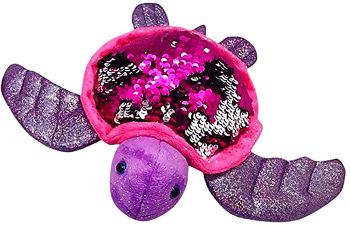 It's sparkly, it's purple, and it's huggable! Here's an adorable sea turtle plush for turtle lovers to keep them company or to help relieve stress.
2. Sea Turtle Bedding Set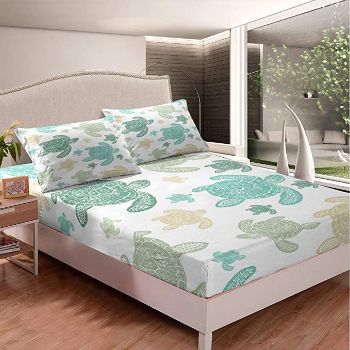 If they really want to sleep with the sea turtles, then get them this soft and comfy bedding set featuring their favorite shelled reptile! They can rest their heads on the turtle designed pillows and bed sheets after a long day.
3. Sea Turtle Mug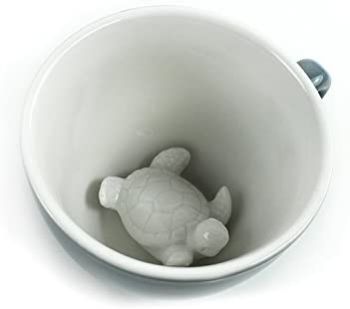 Are they a tea or coffee person? Regardless of what they drink, get them this mug that has a tiny and adorable little turtle they'll see every time they drink their morning coffee or tea.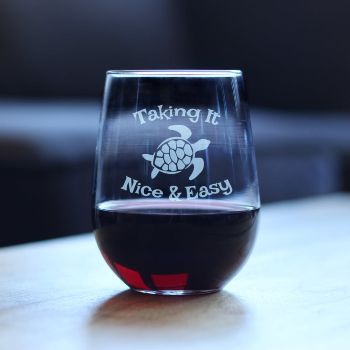 Is wine more their poison? Then grab this simple turtle wine glass for them to remind them to take it nice and easy in life.
5. Turtle Paper Towel Holder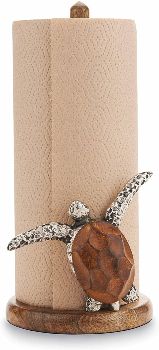 Here's a cool display for any turtle lover's kitchen! This paper towel holder is an adorable gift that will be a fantastic addition to their turtle collection.
6. Sea Turtle Wind Chime
In Feng Shui, wind chimes are used to welcome positive energy. Let their beloved turtles be the ones to welcome the positive energy into their home with this sea turtle wind chime.
7. Turtle Soap Dish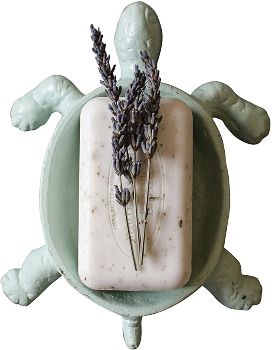 Here's another gorgeous display piece to give any turtle lover. This soap dish features a minimalistic and functional turtle that will bring their love for these sea creatures into their own bathroom!
8. Sea Turtle Bamboo Cutting Board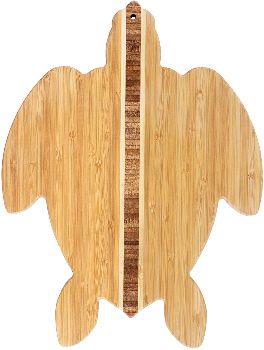 Do they enjoy cooking? Then let them dive even deeper into the fun of culinary arts with this sea turtle shaped cutting board. This board is also big enough to use as a unique charcuterie board!
9. Sea Turtle Bookmark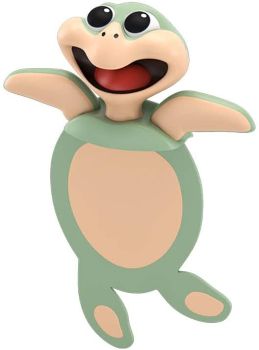 Let the turtle lover you know save the page of the book they're reading in a unique way with this sea turtle bookmark. It's a small and compact bookmark that can be taken everywhere.
10. Mandala Turtle Beach Towel Blanket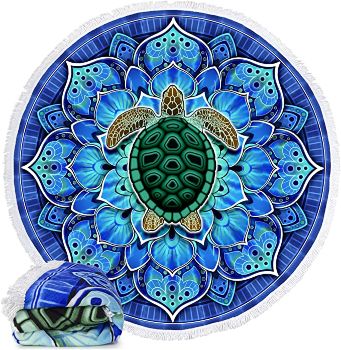 This is a must have for turtle lovers who love the water – whether it may be the pool, ocean, or beach! This beautiful mandala turtle beach towel is perfect for outings since it's compact, absorbent, and light.
4 Sea Turtle Gifts for Her
Here are 4 turtle gift ideas for the lovely ladies you know who also love sea turtles!
11. Turtle Graphic Shirt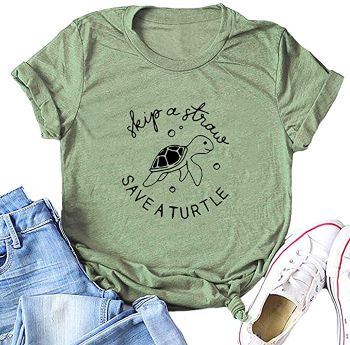 Is she an advocate of using reusable straws? Then get her this sea turtle themed "Skip a Straw, Save a Turtle" t-shirt! With a lovely seafoam green color and a turtle print that's easy on the eyes, this shirt will effectively raise awareness of her cause.
12. Sea Turtle Tote Bag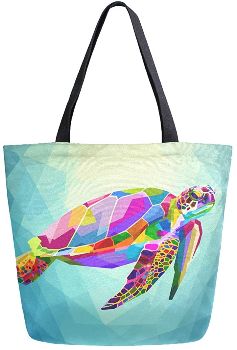 Does she frequent the beach? Then get her this aptly designed sea turtle tote bag. Aside from carrying her things when she goes to the beach, she can also use this for groceries as it is quite sturdy and roomy inside.
13. Sea Turtle Pendant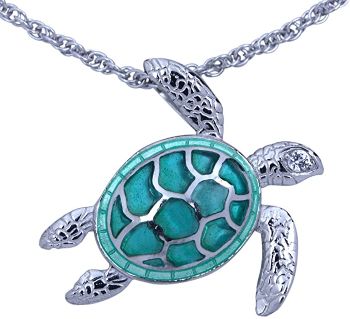 Keeping it sweet and simple, this is one of the loveliest sea turtle gifts for her! If the woman close to you is also an avid fan of turtles, then get her this simple yet elegant hanging turtle pendant.
14. Sea Turtle Jewelry Box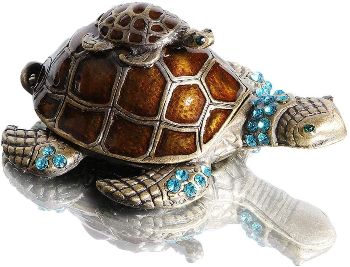 Get her this cool sea turtle jewelry box where she can keep her small trinkets and jewelry. This adorable jewelry box features a gem encrusted turtle with its baby, which can make for a great mother's day gift, too!
6 More Turtle Stuff for the House
Below are 6 turtle things that turtle lovers can use inside and outside their homes.
15. Turtle Pot for Plants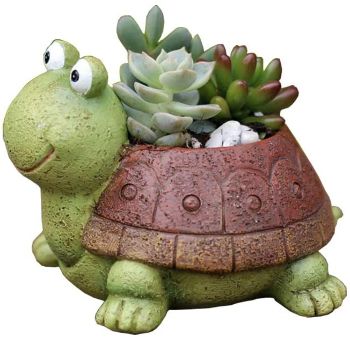 An adorable pot for an adorable lover of turtles who also has a green thumb! The turtle fanatic you know can build their own mini world on the back of this one!
16. Turtle Salt and Pepper Holder
Spice up their kitchen with these really cute turtle salt and pepper shakers. They'll love being greeted with these playful turtles everytime they need to season their food.
17. Turtle Wine Holder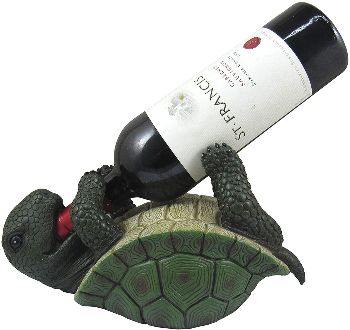 A bottle of wine won't be going anywhere with this turtle wine holder! Your turtle loving friend will adore this unique ornament of a turtle trying to drink wine, which also makes for a great conversation piece.
18. Turtle Slippers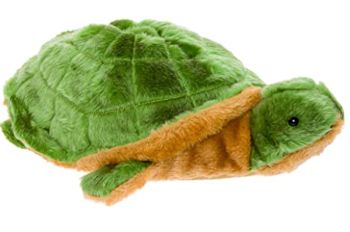 Want to keep their feet comfy? Then grab a pair of these fluffy turtle slippers for them! The plush and cushioned footbed will help keep turtle lovers' feet warm and cozy.
19. Turtle Statue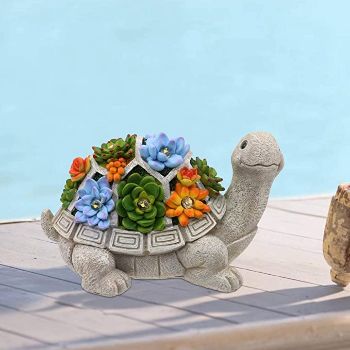 Nothing says "I love turtles" more than this adorable turtle statue. They'll love having something close to an actual turtle present in their home!
20. Turtle Garden LED Light Decor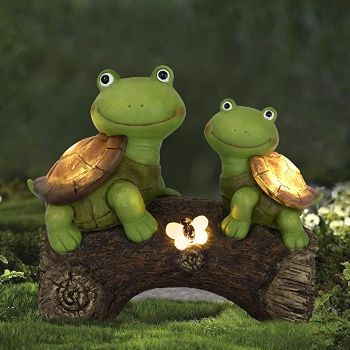 Here's a cool and whimsical decoration to give them for their garden. These are solar powered LED lights that will brighten up their yard in the best "turtley" fashion.
3 Other Unique Turtle Gifts
21. TMNT Leonardo Funko Pop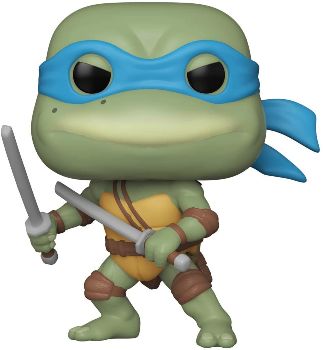 Know a Teenage Mutant Ninja Turtles fan? Give them this Funko POP! of the turtles' leader, Leonardo, that they can display alongside their various turtle stuff.
While you're at it, you can also get Funko POP! figures of Raphael, Michelangelo, and Donatello to complete the team!
22. Turtle String Lights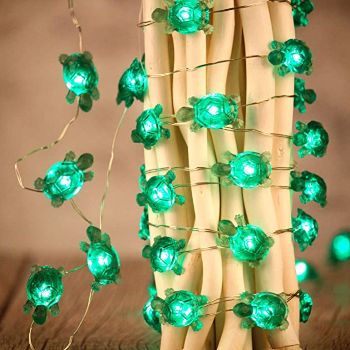 Turn their space into a turtle wonderland with these pretty turtle string lights! These come with a wireless remote control and are powered by 3AA batteries that make them safe and more convenient than other string lights.
23. Awkward Turtle Party Game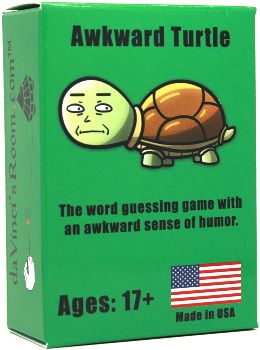 Lastly, how about a party game for adults? Tell your turtle loving friend to grab a dictionary and strap in for this hilarious word game.
This game can be played with as little as two players and will have you guessing words such as "moist," "cesspool," and even obscure medical terms.
Gifts for Turtle Lovers
Whether you're looking for a Christmas, birthday, or "just because" gift, turtle lovers will appreciate these 23 various turtle gifts they can use on a daily basis.
Have you given the turtle lovers you know anything from this list? Which one did they enjoy the most? Share in the comments below.
Is your giftee also into llamas? Then check out this list of llama gifts, too!