If there's something that should unite us as people, I believe it's pizza. And, yes, I'm willing to reconcile with those who put pineapple on their pizza.
Kidding aside, pizza is adored by so many peoples and cultures that you can't go wrong with any of these gifts for pizza lovers.
I've included different pizza gift ideas, such as pizza-themed clothing, playing cards, as well as some gifts for people who love to make pizza at home!
12 Pizza-Themed Gifts for Pizza Lovers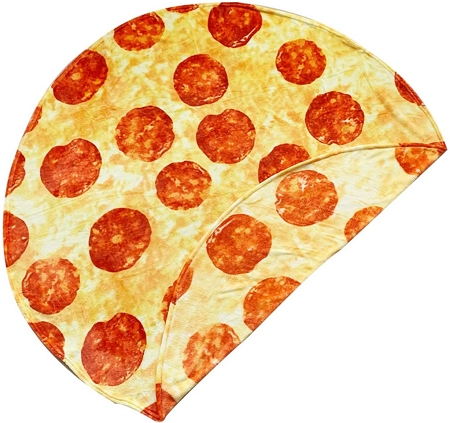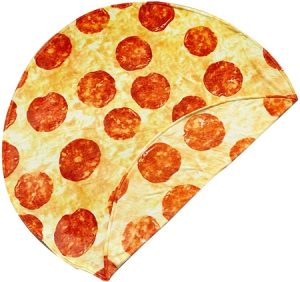 Snuggle with your loved ones who also love pizza under this pizza blanket to get extra comfy.
After all, how can you have nightmares when you're dreaming about pizza land?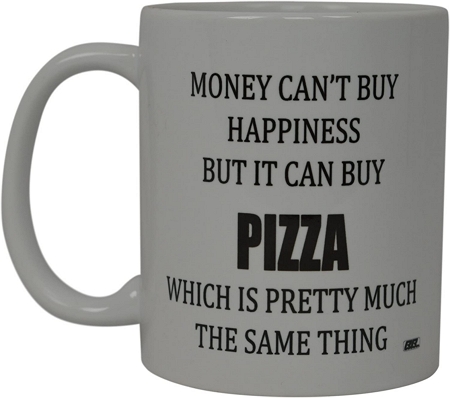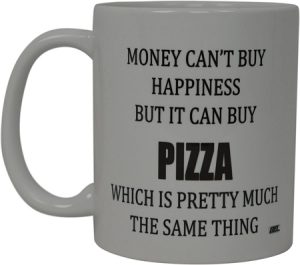 That's probably one of the truest statements there is. Money can't buy you happiness, but it can buy pizza, and plenty of it.
Pizza lovers who also can't go on with their day without coffee are gonna love this mug.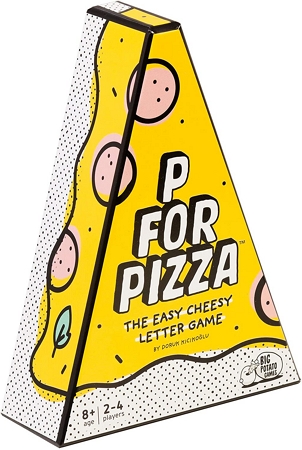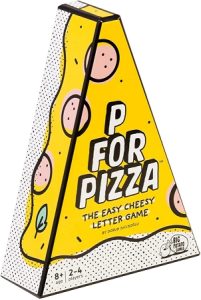 Stop losing friends to Uno and do something different on pizza nights, like playing this cheesy letter game with friends and family.
The objective of the game is to get all nine pizza card "slices" to win. This is a fun activity to sharpen your mind and vocabulary.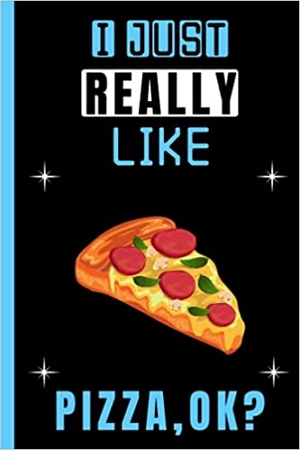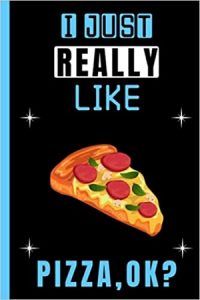 Take notes of that authentic pizza place you recently visited or jot down the precise measurements of your pizza formula with this Pizza Notebook Journal.
Hey, I won't judge if you own a journal like this. I know you just really like pizza!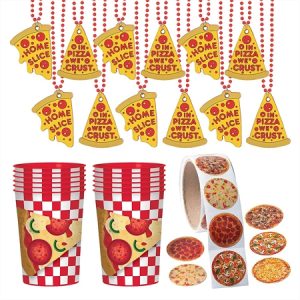 Trying to organize a pizza party, but can't find the right decorations? Say no more. I've got you covered with these pizza-themed cups, necklaces, and stickers.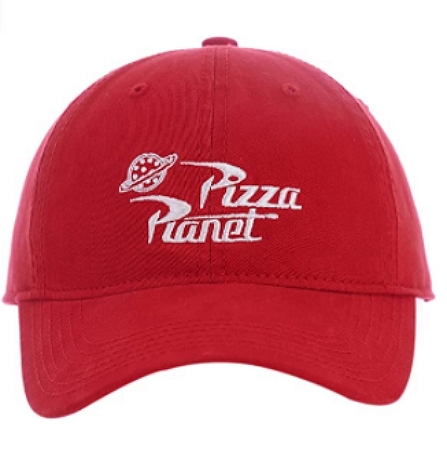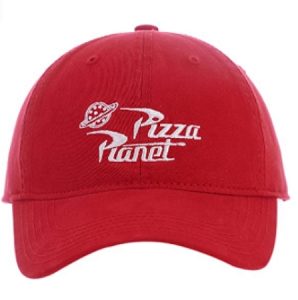 Fans of the Toy Story franchise will adore this Pizza Planet cap. Even if they're not familiar with Toy Story, I'm sure they'll still be able to appreciate the simple design of this cap.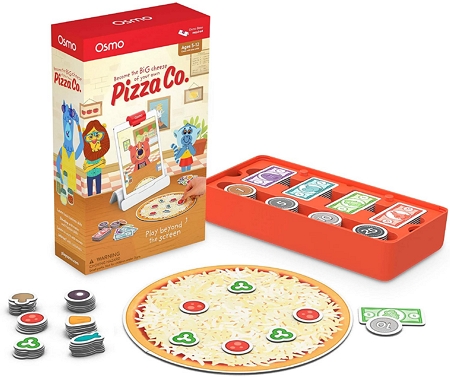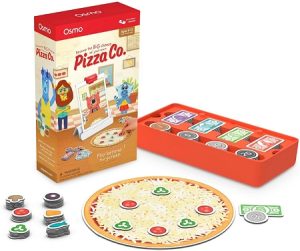 Kids love playing pretend. If they love to play pretend cooking, they're gonna have a blast with this Pizza Co. game, which will let them customize their pizza with different toppings and pretend to sell it to their parents and friends.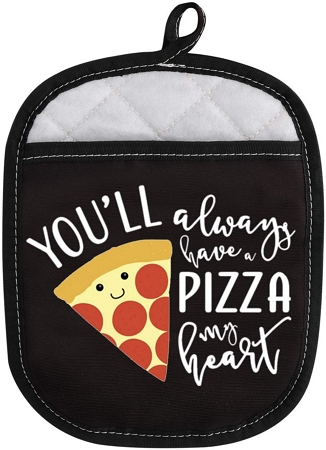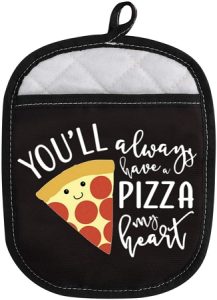 Pizza is always best consumed while it's fresh out of the oven. Avoid burning yourself when taking the pizza out of the oven by using this pizza-themed pot holder.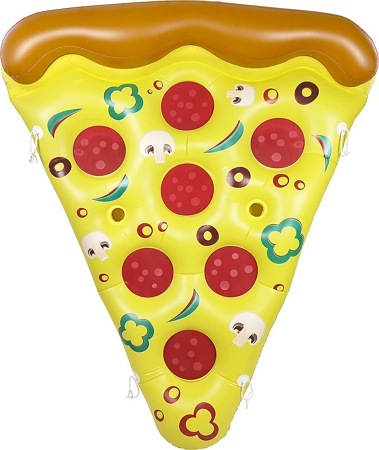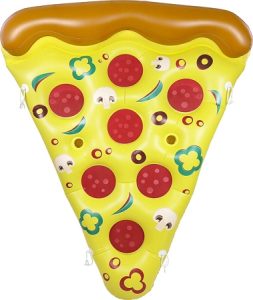 Are you planning a trip to the beach or the local pool with your kids? If so, this inflatable pizza pool float will come in handy, especially for kids (or adults, I won't judge) who like playing in the water!
You can imagine yourself being an additional topping with this inflatable.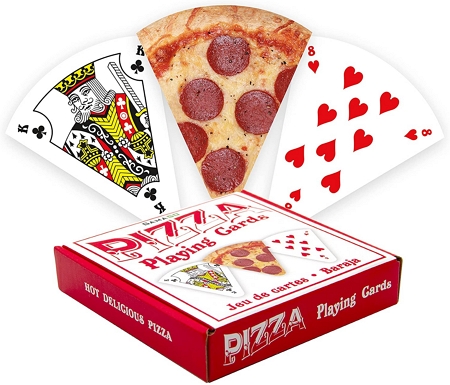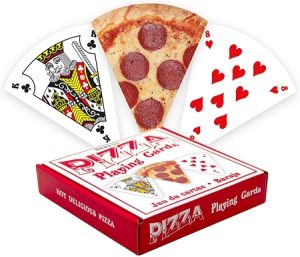 Are you tired of seeing bland designs on your playing cards? Add a bit of flavor to your games nights and with these tasty pizza playing cards!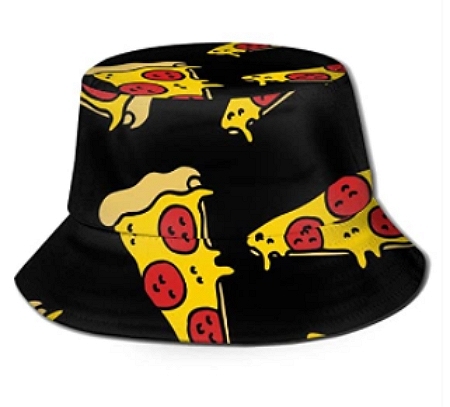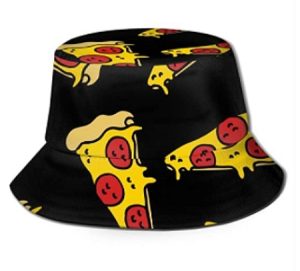 There's nothing more perfect than this bucket hat for pizza lovers who want to be stylish and protect themselves from the harsh sun during hot summer days.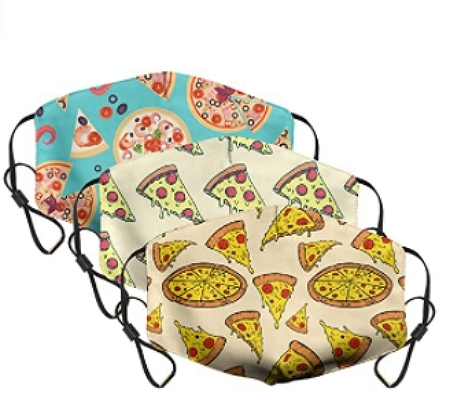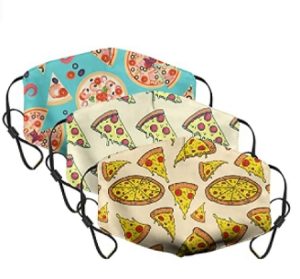 No need to shout out your love for pizza when these reusable masks screaming that you're crazy for pizza.
5 Pizza Gag Gifts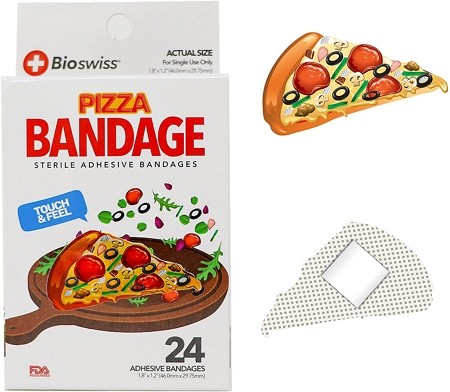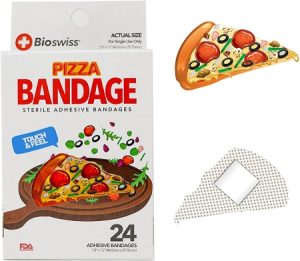 This is a cheesy little gift for pizza lovers that will come in handy in the kitchen when they accidentally nick themselves while cutting their pizza.
Slap one of these pizza bandage on your wound to prevent germs and infection.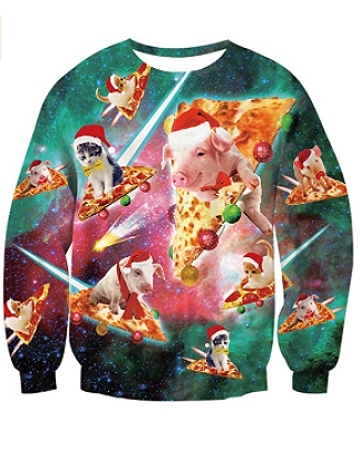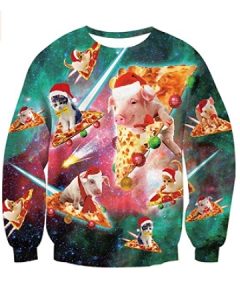 This could be the ultimate pizza meme gift to give a pizza lover. What's not to love and laugh about a sweatshirt full of cats and pigs riding on a rocket pizza?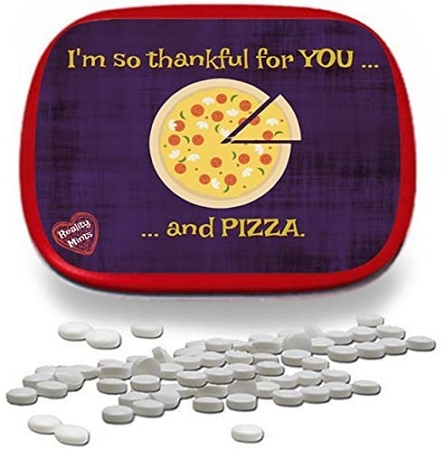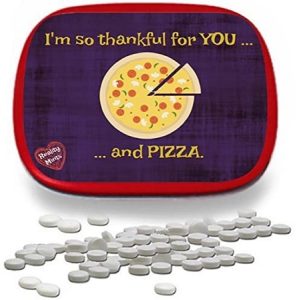 Be thankful for these pizza mints to cover that funky breath after eating a pizza topped with lots of onions or blue cheese. Or both.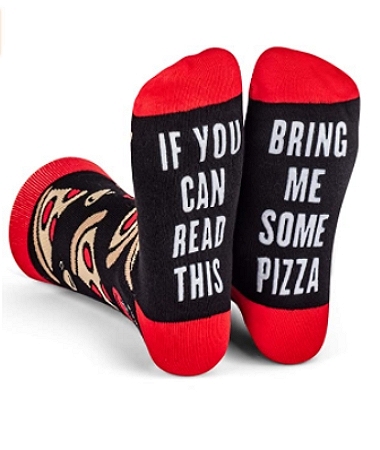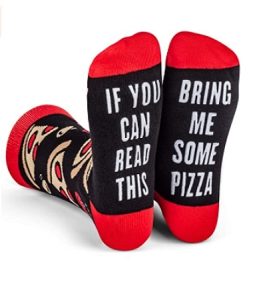 Here's a subtle way to let your partner know that you want pizza. Simply wear these socks and let them know it's time to order a pepperoni pizza pie.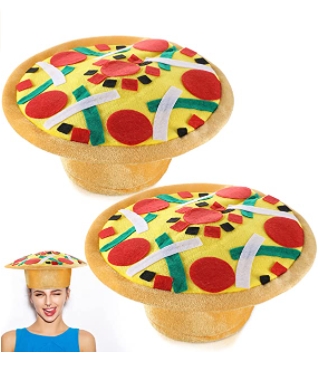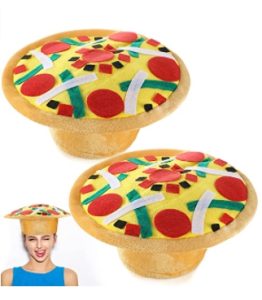 This is one of the silliest gifts on this list. Perfect for a Halloween costume, or if you really want to get into character while you're making a pizza at home.
4 Pizza Gifts for Guys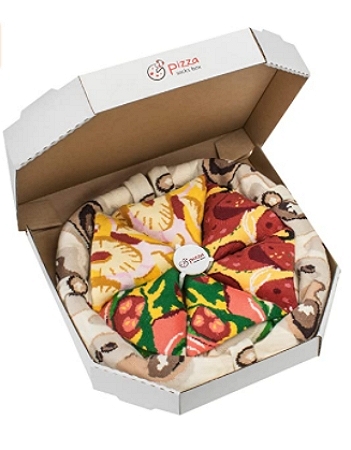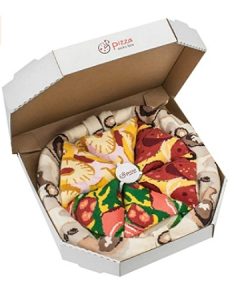 Get your man several pairs of socks to replace his old ones that he'll actually like.
They don't even need to be pizza lovers to appreciate this gift because it's also perfect for those who enjoy collecting fun socks and wearing them to work.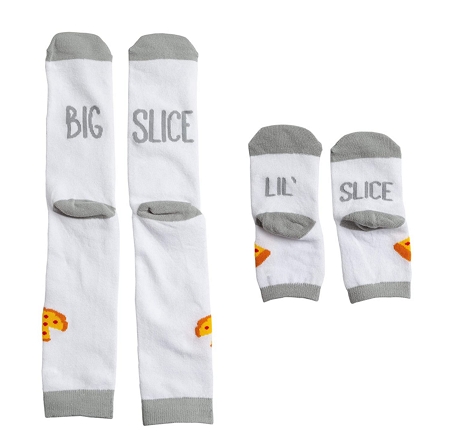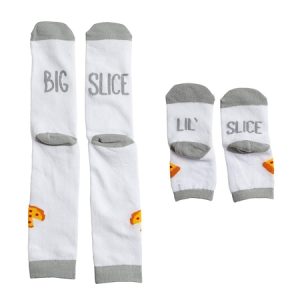 Are you invited to a pizza lover's baby shower and still figuring out what to give them? No problem!
This matching pair of dad and baby socks will no doubt be a great gift!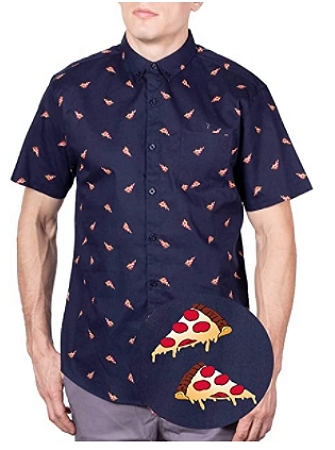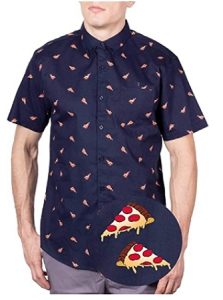 Your pizza loving friend can be trendy and express their love for pizza by wearing this pizza print shirt. They of all people know that pizza is delicious and never goes out of style.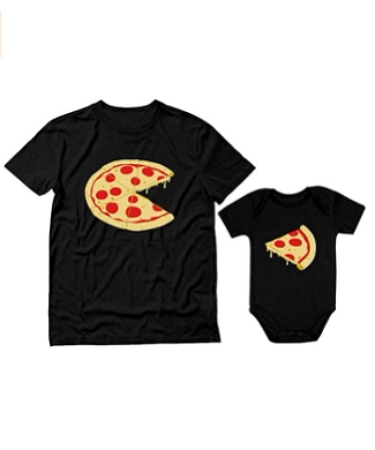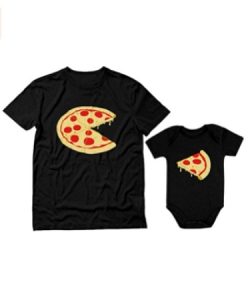 Here's another cute matching pair of shirts for dad and baby. The shirts are 100% cotton so they're guaranteed to be smooth and comfortable on their skin.
3 Pizza Gift Sets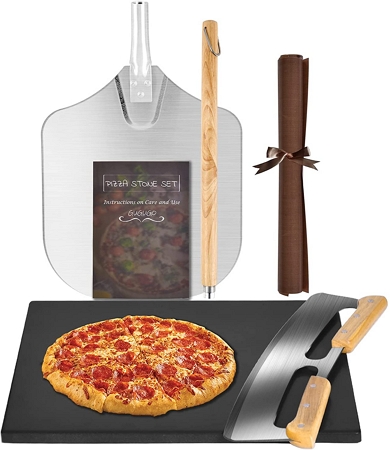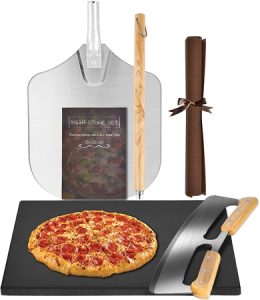 This black ceramic pizza stone set is great for people looking to start their pizza-making journey at home.
It contains:
a cooking stone for the oven
a stainless steel pizza slicer with a protective guard for safe and easy storage
a pizza turning peel to easily rotate pizza in the oven
a user manual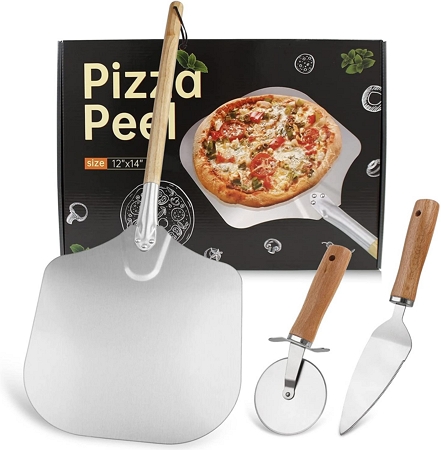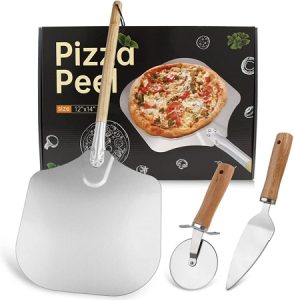 If you know your friend already has their own pizza stone and is lacking some essential tools, get them this pizza peel set.
This set comes with a pizza slicer and server with an ergonomic wood handle.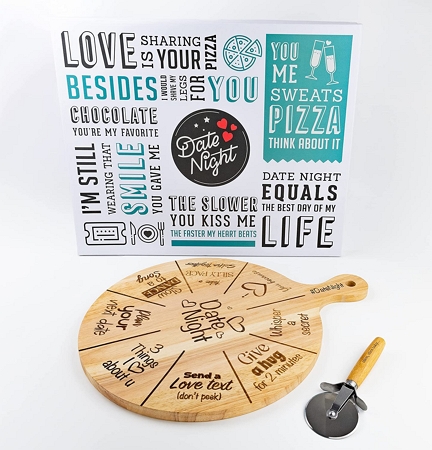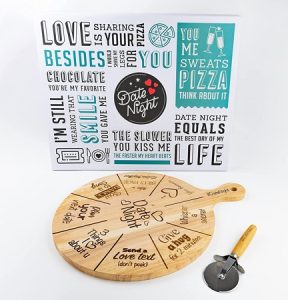 Whether you're looking for a wedding gift or simply want to reaffirm your love for your partner, this pizza paddle is a sincere and thoughtful gift.
This will take your romantic date nights to the next level.
5 Gifts for Pizza Makers
Some pizza lovers don't care what's on their pizza. They just eat it because, well, it's pizza and it's yummy. Some are very meticulous with how their pizza tastes and often end up making their own.
Here are 6 gifts for self proclaimed pizza makers.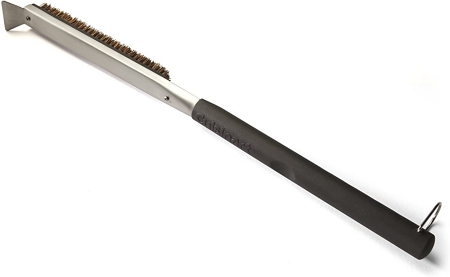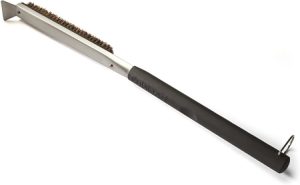 Have you noticed that your friend is having a hard time cleaning that pizza stone?
They'll be so grateful when they receive this cleaning brush that will make their lives easier the next time they bake a pizza.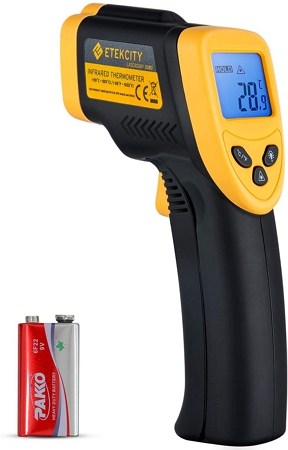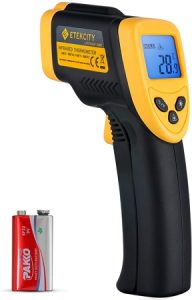 This gadget is one of the essential tools for chefs, whether they're baking pizza or cooking something else.
Gauging the temperature of your pizza oven means the difference between a soggy pizza and one that has the perfectly crunchy crust.
This non-contact thermometer will measure not only the oven temperature but also how hot the pizza is, letting you know when it's time to take it out and when it needs a little more time.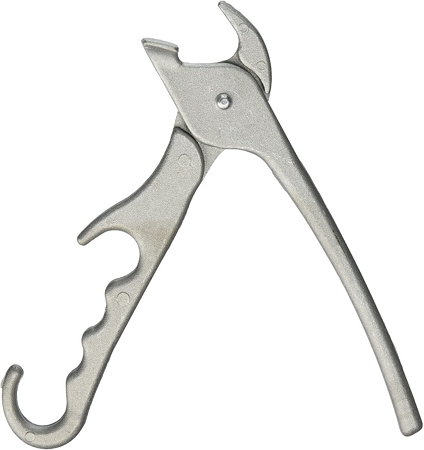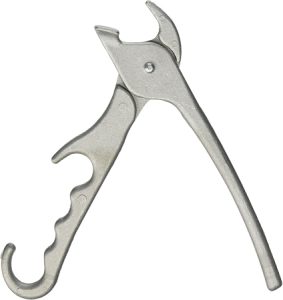 Don't trust the pot holder ever since that one time it gave you an unforgettable burn?
With this pizza pan gripper, you can easily and safely transfer your pizza from a deep baking dish to your hot plate.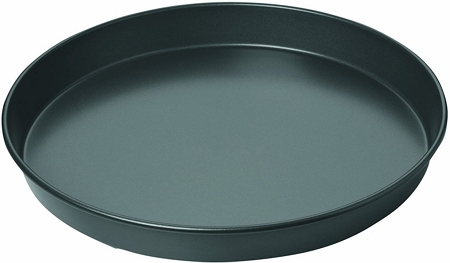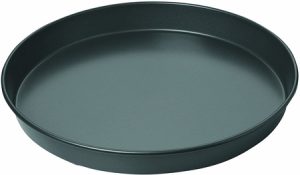 Every one of us has a preference for our pizza. Some love the addition of pineapples, some love their pizza crust thin, and others love pizza that's almost as thick as a lasagna.
That last category of pizza is known as the Chicago deep-dish pizza, and home cooks who are fans of that style shouldn't miss out on this pizza pan.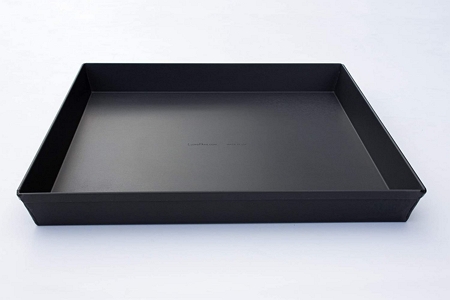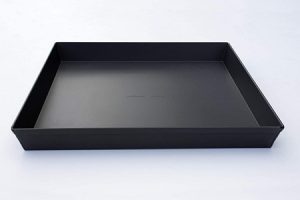 Lovers of focaccia, also known as "pizza bianca," will certainly appreciate this Sicilian-style pizza pan because Sicilian-style pizza is simply focaccia with toppings.
Even with those perpendicular edges that are particularly hard to clean, this pizza pan won't give you a hard time because it's pre-seasoned and stick-resistant.
3 Pizza Making Gifts
Make homemade pizza easily through these 5 pizza-making gifts.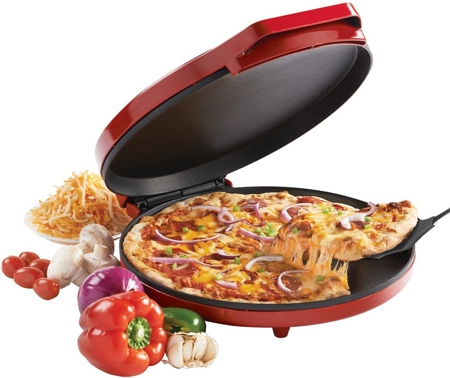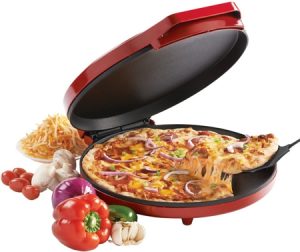 I realize that cleaning the grease stains on those oven walls is becoming more and more frustrating. I present you with an electric pizza maker that won't give you a hard time with cleaning.
You can now make pizza on your countertop without worrying about the splattered grease that takes ages to clean off.

If you already own a barbecue grill and want to make pizza while you're cooking those sausages, this pizza baker BBQ is just for you.
It can't handle large pizzas, but the heat of your grill will bake crispy mini pizzas in no time.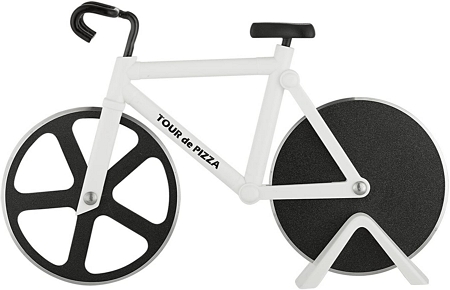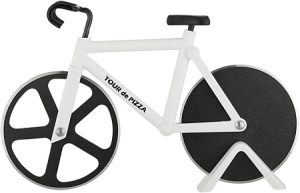 Time to carb load the night before your cycling marathon with some pizza! This bicycle pizza cutter is perfect for both pizza lovers and cycling enthusiasts.
Get The Pizza Gifts While They're Still Hot
People love pizza one way or another, and while some of these items are cheesy, I'm sure the receiver will appreciate and savor each one of these pizza gifts.
Take a look at these other gift ideas for more inspiration: