Supernatural has gained a loyal fan base throughout the years up until now that the show has ended after its 15th season.
This list has the coolest gifts that any massive fan of the show will love. Whether it's for their birthday, the holidays, or any other occasion, you'll find amazing supernatural gift ideas right here!
Let's get started and dive into the best supernatural gifts that will reignite their love for one of the greatest TV series of all time.
22 Supernatural Gifts from the Show
Having a hunting kit is non-negotiable for the ultimate fan of the show. This kit is famous for helping the Winchester brothers ward off evil beings throughout the series.
This hunting kit replica is complete with a love hex bag, holy water, goofer dust, and more!
2. Charm Bracelet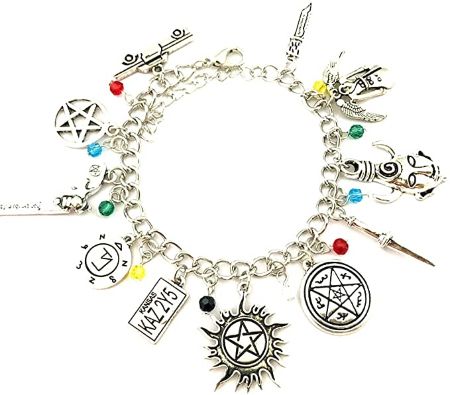 This cute charm bracelet is an ideal gift for fans who loved the series from the start until its very last season.
Each charm played a significant role in the show such as the devil's trap, pentagram, and license plate.
3. Necklace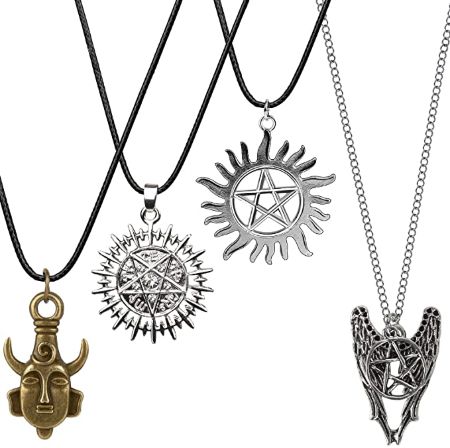 Looking for a badass piece of jewelry for the supernatural fan in your life to wear?
Give them this set that comes with four necklaces that have the symbols for anti-possession, wing, devil's trap, and good amulet.
4. Ankle Socks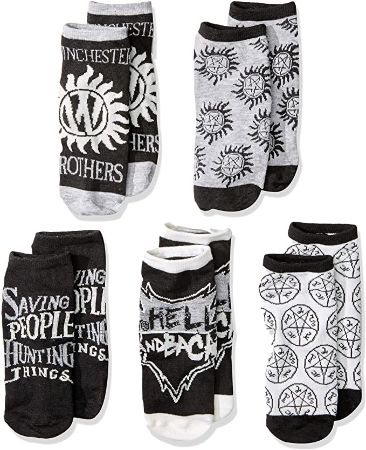 Make your giftee comfortable and warm as they watch the series for the nth time with these epic socks.
Each pack contains five pairs of socks with cool designs that only true fans will know and appreciate.
5. Drink Sleeve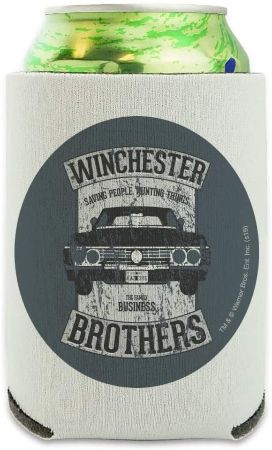 This drink sleeve will keep their beverage cold while they binge-watch supernatural on the weekends.
The insulated holder is also easy to clean and is made from premium materials so your giftee will be able to use it for a long time.
6. Beer Mug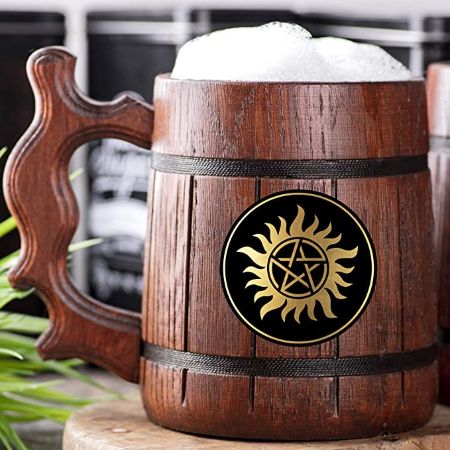 Your giftee will feel like a part of the show with this cool wooden beer mug. It's made from natural oak-tree wood, stainless steel, and brass that makes it look realistic and durable.
7. Ruled Journal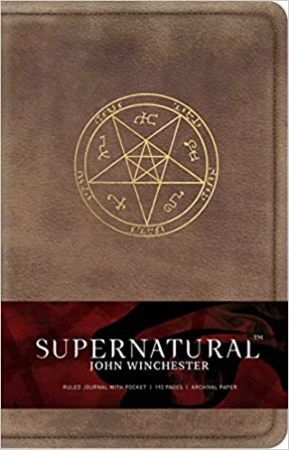 A journal where they can write their thoughts, feelings, and goals is always a great gift choice! Choosing this supernatural-themed journal will motivate them to write daily.
This journal also contains some bonus pages with the notes, advice, and sketches made by John Winchester.
8. Model Car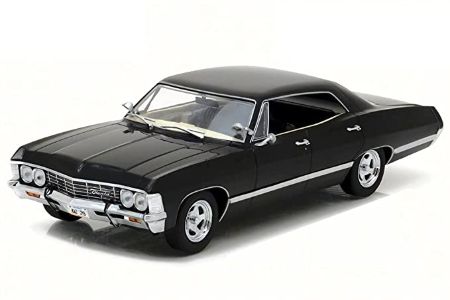 Who wouldn't want their very own Baby— the Chevrolet Impala that accompanied the Winchester brothers in their adventures and quests to fight evil?
Any fan will be delighted to have this iconic car on display in their space.
9. Keychain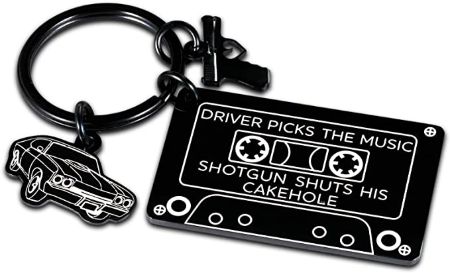 If you're looking for one of the neater Supernatural gifts, then this adorable keychain is a fantastic choice! It's made from stainless steel with engravings so the gift is guaranteed to be durable and sturdy.
10. License Plate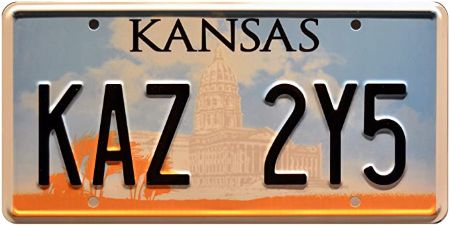 After 15 great years and seasons of supernatural, it can be hard to say goodbye to the show especially to the die-hard fans that learned to love it.
This life-sized license plate will be a great reminder of all the good memories they've created in watching the show.
11. License Plate Frame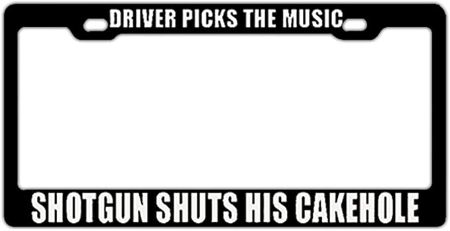 With this metal license plate holder, they'll have a supernatural memorabilia wherever they go! Plus, the iconic line is an awesome way to remind people who's the true boss in their car.
12. Dean Funko Pop!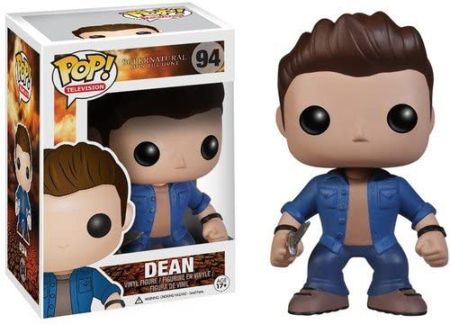 Both Winchester brothers are lovable and charming but if your giftee has a soft spot for Dean, then this action figure will be the best gift choice for them!
Want to add more supernatural Funko Pop! to their collection? Check out the Castiel and Crowley figures.
13. Sam Plush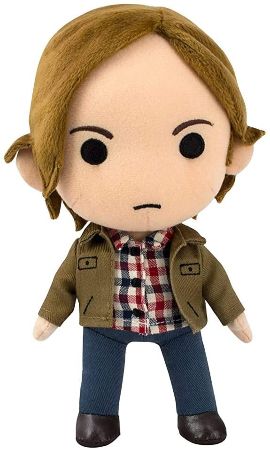 For fans of Sam Winchester, this adorable plush is a must-have! It's approximately 9" tall making it compact and an ideal travel and cuddle buddy.
14. Scented Candle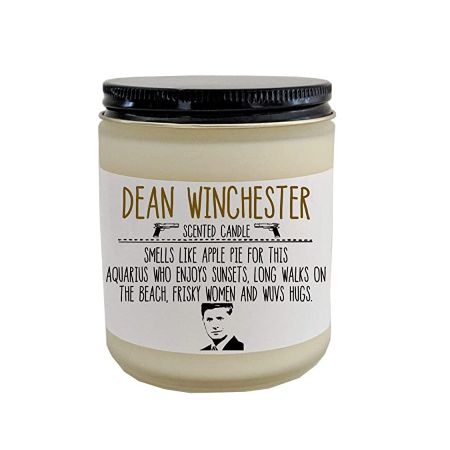 The Dean-inspired candle will leave their place smelling amazing like apple pie!
This 9 oz candle offers great value for money considering that it has approximately 50 hours of burn time.
This unique candle holder will be an effective relaxation tool for the ultimate fan of the show.
It will be cool to unwind and watch the candlelight dance and emit the shadows of their favorite brothers.
16. Vinyl Stickers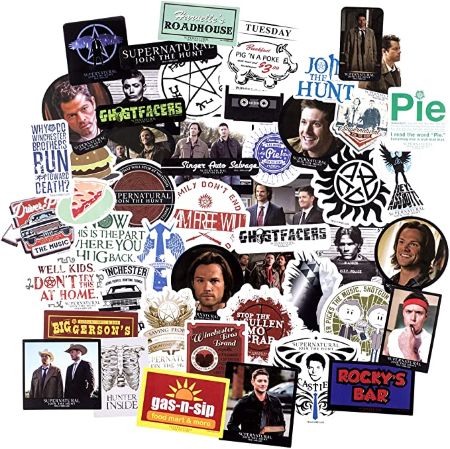 These stickers are perfect for fans who just can't get enough of the show!
With 50 unique stickers, they can generously place them wherever they desire such as their phones, laptops, and even tumblers!
17. Blanket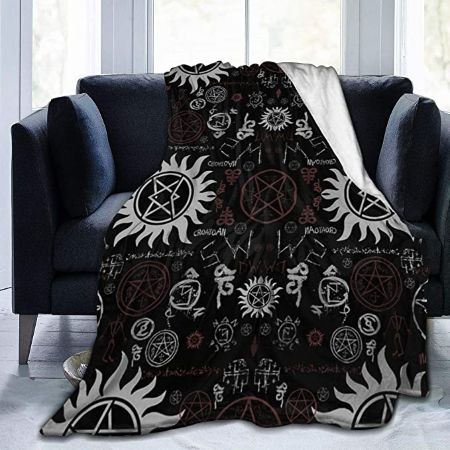 If you want a practical gift that also screams supernatural then this blanket is a perfect choice! It's super soft and cuddly that will keep them warm throughout the night.
18. Supernatural Cast Autograph Reprint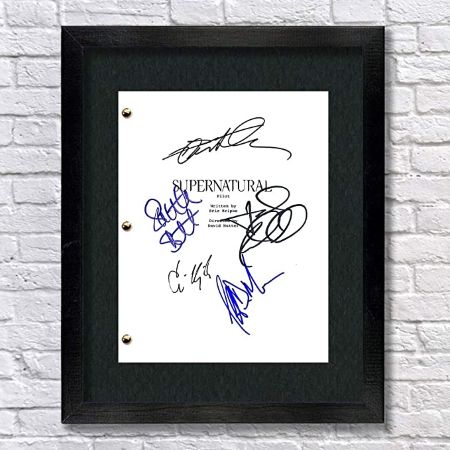 This reprint of the cast signature will be an excellent present for a fan of the series. It includes the signatures of Jensen Ackles, Jared Padalecki, Misha Collins, and more!
Add a frame to preserve this awesome memorabilia.
19. Vinyl Record Wall Clock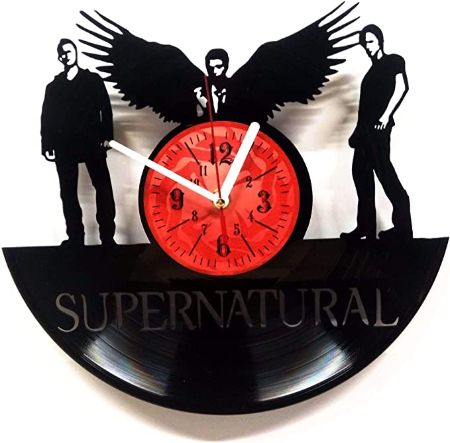 Is your giftee guilty of losing track of time whenever they watch supernatural? Not anymore with this awesome wall clock!
The vinyl used to make the clock is recycled so it doesn't just look cool but is earth-friendly as well.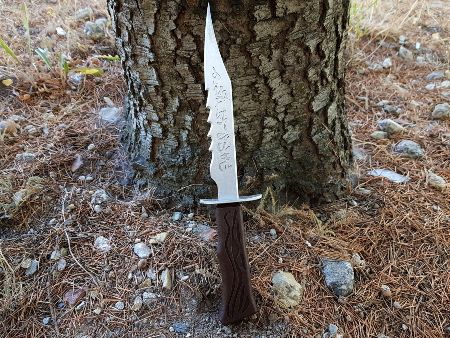 For fans who love to cosplay and go to conventions, this blade will be a great addition to their costume. The craftsmanship is amazing making the blade look realistic.
Although it's not a real weapon, caution is still needed since the item has a sharp end.
21. Men's Jacket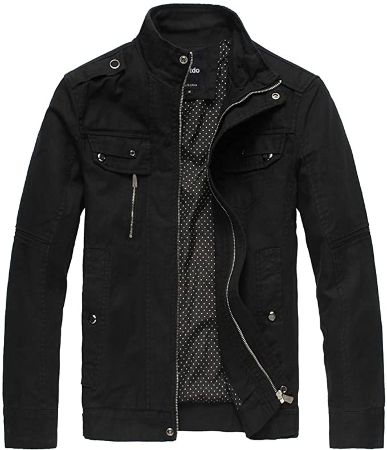 This jacket will help your giftee achieve the look of the Winchester brothers effortlessly. Aside from cosplays, it's also functional and practical for everyday use.
22. Supernatural: The Complete Series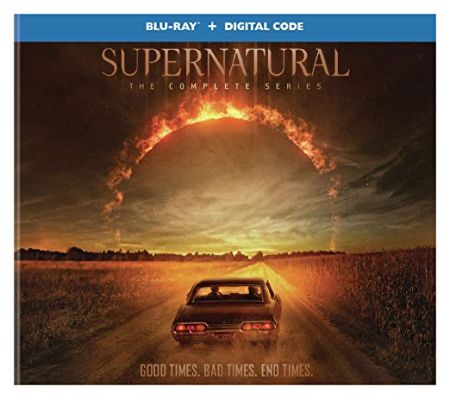 A gift that any supernatural fan will love is the complete DVD set of the series.
With this present, they can watch their favorite brothers hunt demons, monsters, and ghosts anytime and anywhere they want!
Bonus: 5 Binge-Watch Must-Haves
23. Mini Projector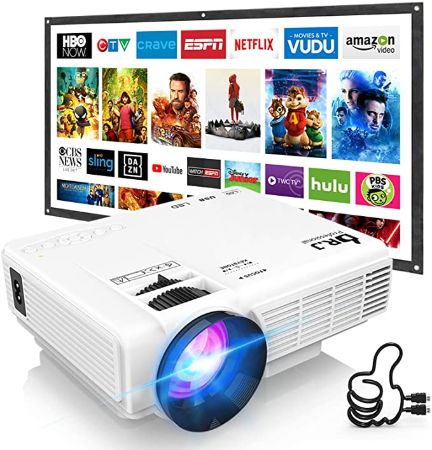 Supernatural is meant to be watched on a big screen. If your giftee still watches it using their phones or tablets then this portable projector will be a great gift for them!
Plus, this LED projector will let them enjoy the show whenever and wherever they are.
24. Blue Light Blocking Glasses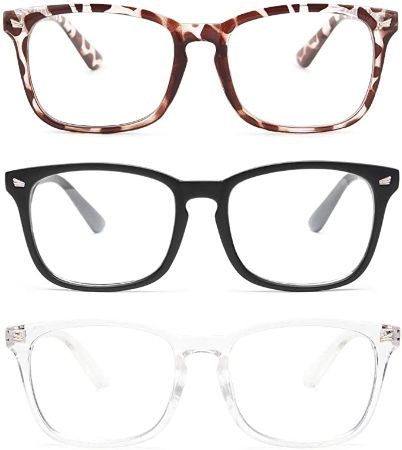 You can't blame your giftee if they can't stop watching the show even though too much screen time damages the eyes.
Protect their eyes with these chic blue light blocking glasses that are made with plastic frames and have anti-reflective and non-polarized lenses.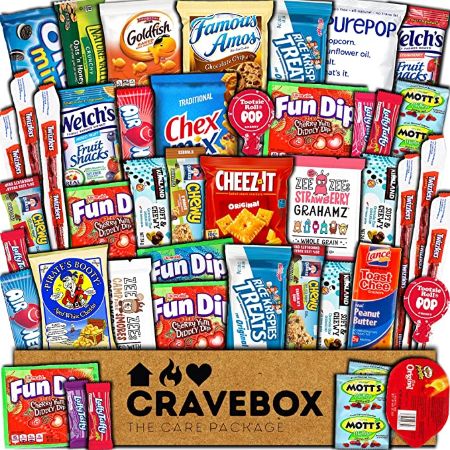 What's better than watching supernatural on repeat? Watching it on loop with a snack in their hand!
This classic cravebox has everything that will satisfy their cravings such as airheads, mini cookies, and more!
26. Wireless Earbuds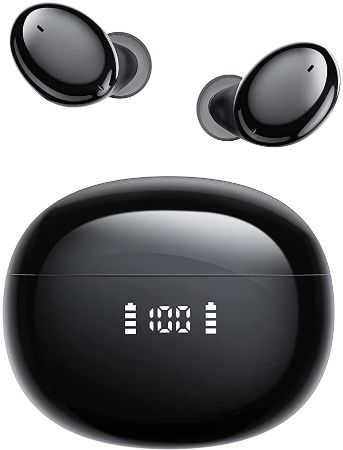 These high-quality earbuds will give them an amazing watching experience. With 30 hours of playtime, they can watch the show uninterrupted for a long time.
Plus, it's also handy in making calls since it features a noise-cancelling mic set.
27. Boyfriend Pillow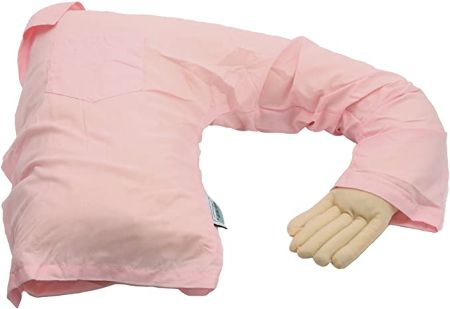 Watching the series with this pillow will make them feel like they're cuddled up with the Winchester brothers!
It's extremely cute and comfy and comes with six different color options.
The Best Supernatural Gifts
Supernatural has been a part of the lives of countless people for the last 15 years that it aired on television. It's no wonder many people love the show because of its epic characters and plot.
Your giftee will love one of these Supernatural gifts whether it's merchandise or something that will make binge-watching the show more comfortable and memorable.
Looking for more gift ideas? Check out this list about the best dungeons and dragons gifts!