Are you looking for Eagle Scout gifts? The Eagle is the final rank in the Scouting tradition and it's something every young Scout dreams of becoming since they were a Cub.
Whether it's for your son or a loved one's Court of Honor Ceremony, or you're just wondering what to buy an Eagle Scout for their birthday or any other occasion, I did some searching and found 25 Eagle Scout Gift ideas the young man in your life is sure to appreciate. 
12 Gifts for an Eagle Scout Induction Ceremony
Only 7% of Scouts manage to rise to the Eagle rank. It's an important rite of passage in a Scout's life and it's only fitting to mark the occasion with these Eagle Scout gifts that are perfect for their Court of Honor Ceremony.
1. Eagle Scout Greeting Card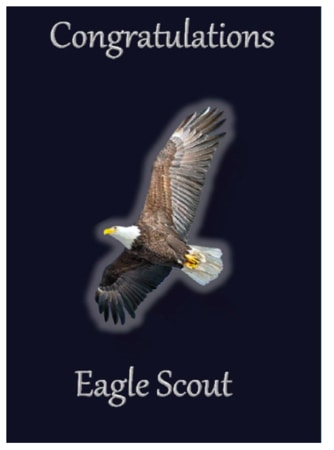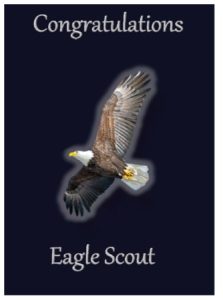 Whatever the occasion, a card is always a nice gesture . Plus, it's so easy to personalize with a heartfelt message and maybe even some cash or a gift card. It's simple but goes a long way in saying how proud you are of the person they're becoming.
2. Hand-Carved Hiking Stick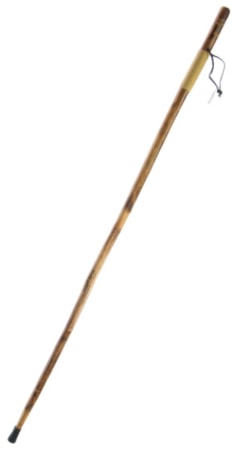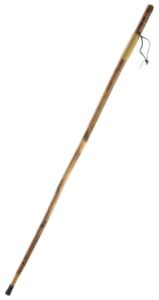 Give the Eagle Scout in your life this hiking stick with a hand-carved eagle design and a steel spike tip for better traction.
This stick is made of weather-proofed hard pine wood with a rope-wrapped handle for better grip and a wrist strap. When they're not hiking, this stick would still look cool displayed in their room.
3. Pocket Knife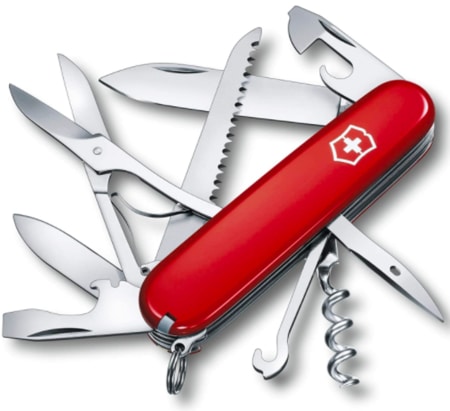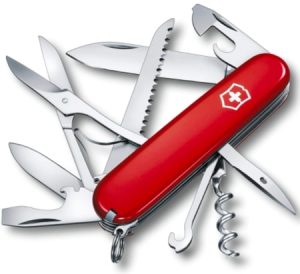 Just like receiving the rank, getting their first quality pocket knife for Scouts is also something they'll remember.
This Victorinox Huntsman pocket knife is all they need for future hiking and camping trips. It has 15 different functions and can saw wood, cut ropes, open bottles, and do so many other cool stuff.
4. Timex Expedition Scout 40 Watch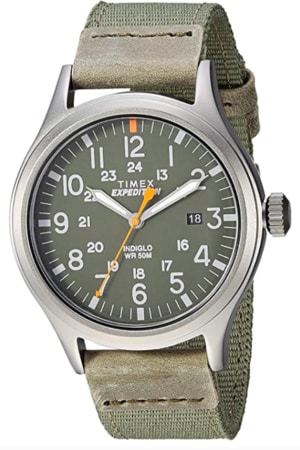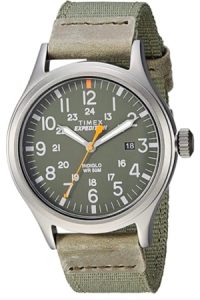 How about this Timex Expedition Watch to mark the occasion? For its price, this model is a great outdoor watch not only because of its cool outdoorsy design, but also because the face lights up so they can tell time no matter how dark it gets where they are.
Plus, this watch is water-resistant for up to 50 meters and features stainless steel bezel and nylon strap that dry quickly.
5. Eagle Tie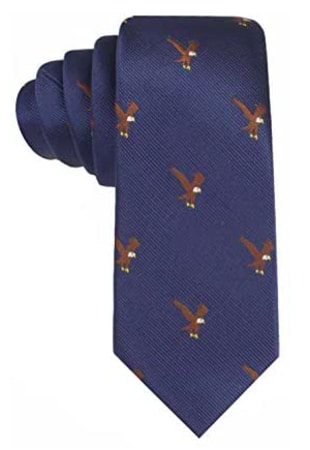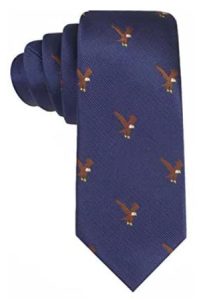 Since they're about to become an adult, give them this tie so they can take a little piece of Eagle Scout with them wherever they go.
This tie features quality lining and stitching and is subtle enough for them to wear on interviews and other important occasions. It's the perfect starter tie for the young Eagle Scout in your life.
6. Eagle Scout Ball Ornament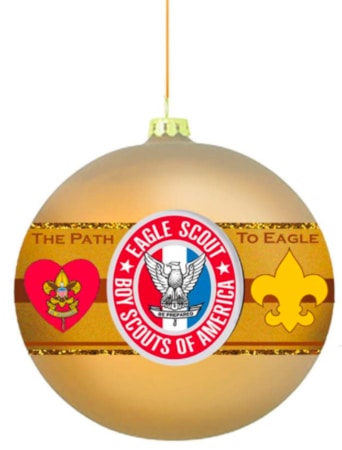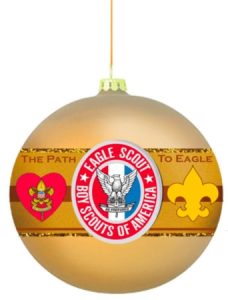 Getting the Eagle rank deserves a place of honor on the family holiday tree, and this Eagle Scout glass ball ornament from Kurt Adler is just the way to do it.
It features the Eagle Scout badge with the Boy Scout life rank, the fleur-de-lis, and a gold string for easy hanging.
7. Eagle Scout Uniform Ornament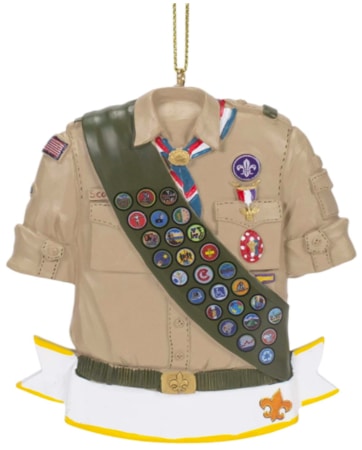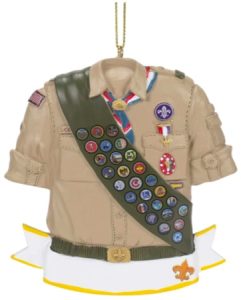 Or, if you want an ornament that can be personalized, get them this Eagle Scout uniform ornament instead.
The sash has enough space for you to write their name or the Court of Honor Ceremony date so they'll remember it forever. This ornament is made from resin and also comes with a gold ribbon.
8. Engraved Compass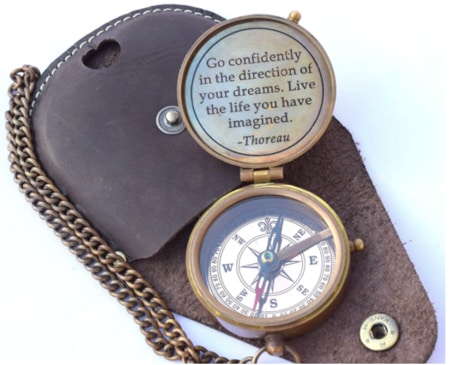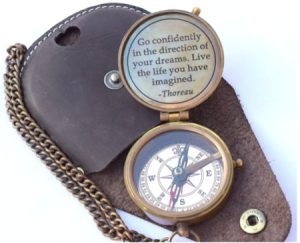 A huge part of Scouting life is exploring nature and the outdoors, and one of the first skills they learn is navigation so they can always find their way.
Give them this beautiful brass compass that's engraved with an appropriate quote from Henry David Thoreau himself. It's the perfect companion as they embark on their journey towards their best life.
9. Eagle Scout Key Chain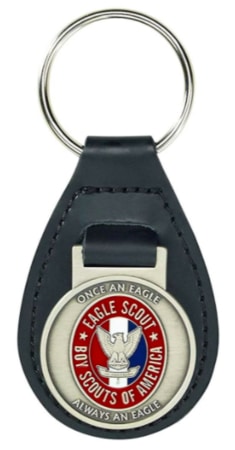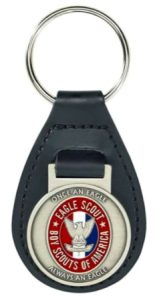 This leather keychain is something they can keep forever to remember their Scouting days no matter where they go. It features the Eagle Scout logo in a diecast coin with the words "Once an Eagle, always an Eagle" engraved on the outer face.
10. Wooden Eagle Trinket Box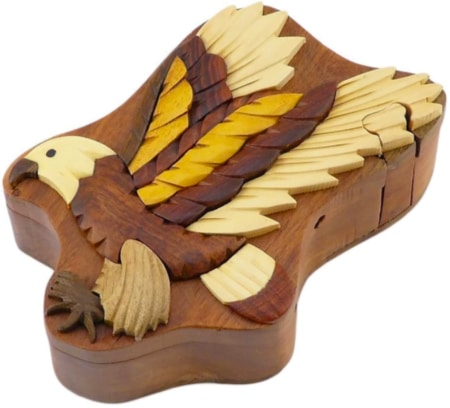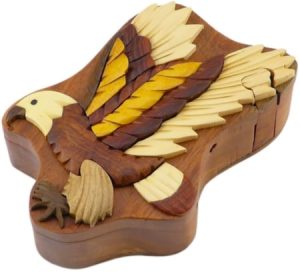 This beautiful flying eagle wood box is handcrafted from quality wood and measures 6¼" x 4″ x 2¼". It's the perfect container to hold their smaller scouting mementos and keepsakes they want to keep forever.
11. Scouting Trail Canvas Print by Norman Rockwell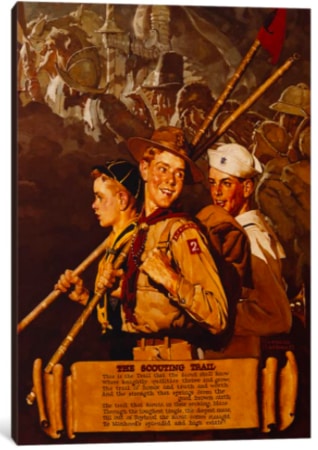 Give them this vintage-style scouting trail canvas print by Norman Rockwell to add some nostalgic appeal to their room. It's printed on museum-quality canvas and comes with a hanging kit.
12. "If At First You Don't Succeed" T-Shirt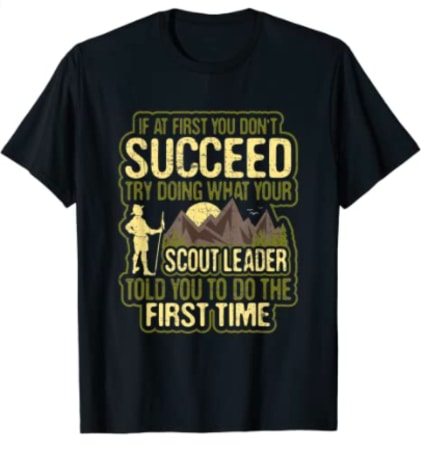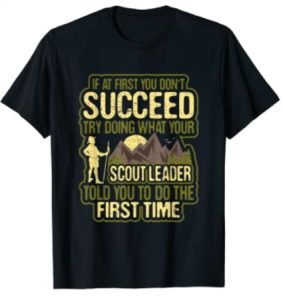 If you want something more lighthearted, give them this funny t-shirt to keep them grounded and to always remember where they started. This shirt is available in five colors and also comes in a tank top in both men's and youth sizes.
13 Eagle Scout Gift Ideas
13. Funny T-Shirt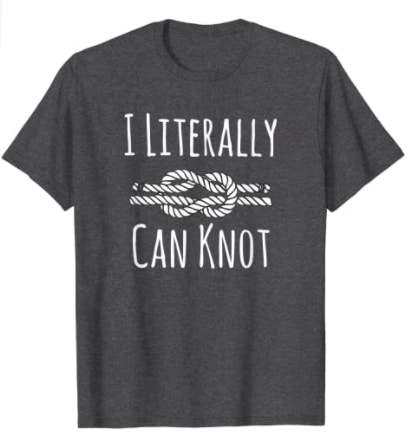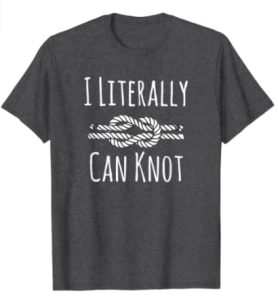 This T-shirt is something they can wear literally everywhere and start a few conversations. It features witty wordplay on a popular expression with kids these days. This shirt is available in four colors and comes in men's, women's, and youth's sizes.
14. Eagle Scout Hoodie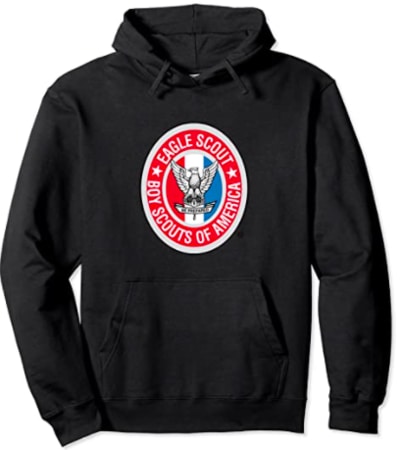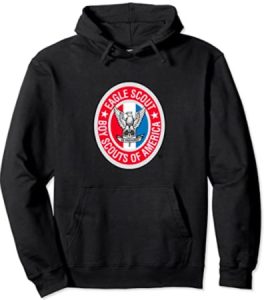 This officially licensed hoodie will keep them warm and cozy on cool nights and summer camping or hiking trips.
It has the Eagle Scout logo printed on the front and is made from a cotton-polyester blend with a classic fit. It comes in five different colors and sizes small to 2XL.
15. Eagle Scout T-Shirt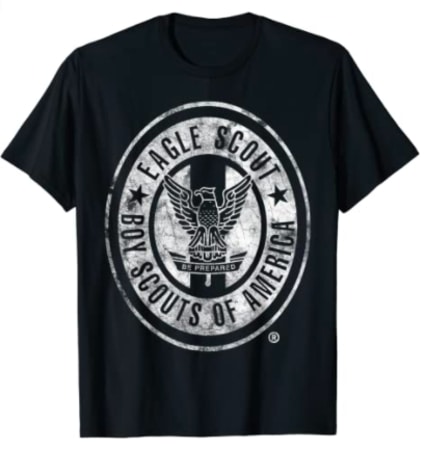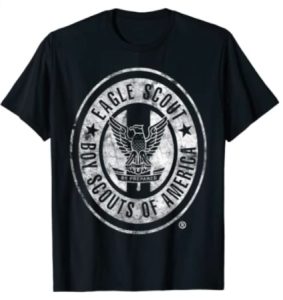 This t-shirt with a distressed Eagle Scout logo print comes in a variety of colors and sizes and is also available in a sweatshirt, raglan tee, and long-sleeved T-shirt.
Perfect for the Scout in your life who's into the vintage look.
16. Waterproof Hiking Boots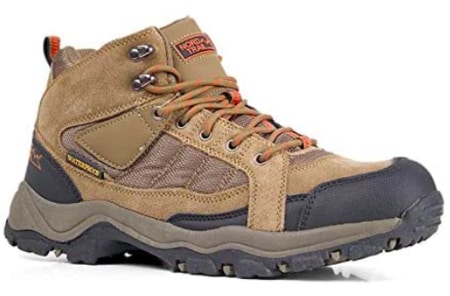 The best Eagle Scout gifts are items that would allow them to confidently spend as much time exploring nature and the outdoors as possible. Give them a safer and more comfortable hiking experience with these Nord Trail Mt. Hiking II high-cut hiking boots.
These boots are the equivalent of an all-terrain vehicle for their feet. They're waterproof, have durable high-traction soles, and feature padded tongues and removable high-rebound insole stabilizers for better shock absorption.
17. Paracord Bracelet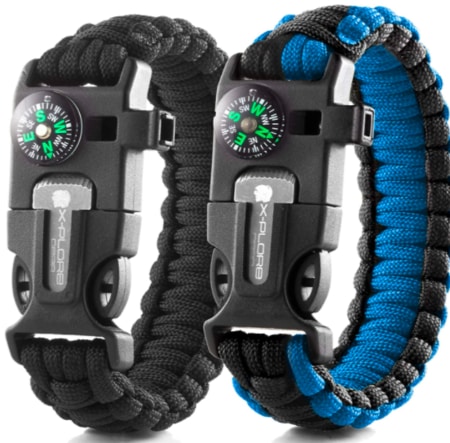 This paracord bracelet will help keep them safe on camping trips, while mountaineering, and during other outdoorsy activities.
This bracelet unravels into a 12-foot military-grade paracord that they can use for securing a shelter. Plus, it features a built-in compass, a loud whistle for signaling, and a fire starter. It's a 4-in-1 survival product right on their wrist.
18. High-Performance Backpack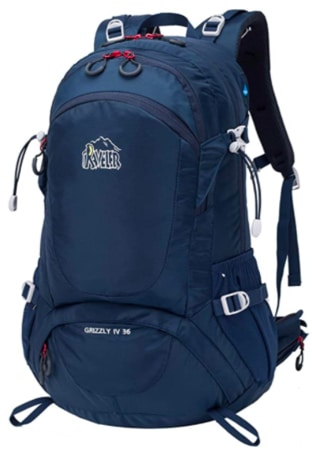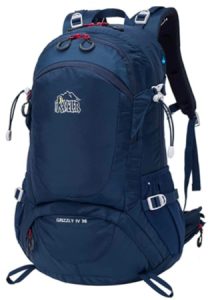 This compact, high-performance backpack from Aveler is the perfect companion for hiking and short camping trips. This backpack is built for comfort and to weather the elements with its lightweight but durable construction.
It's made from nylon with a water-resistant coating, adjustable ergonomic straps, and has multiple inside and outside pockets for easier organization. Plus, it has four compression straps on the sides to secure their bigger camping gear like tents, sleeping bags, and hammocks.
19. Emergency Blankets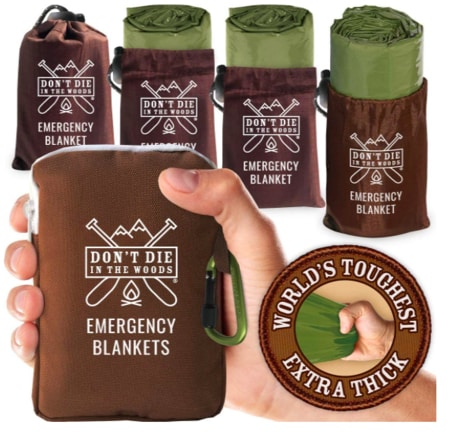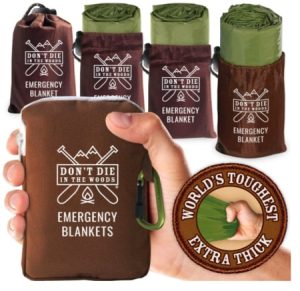 These emergency blankets are not just for emergencies – they'll also come in handy on camping trips. They're made from waterproof, flexible, and tear-resistant mylar.
It's perfect for both extremely cold and extremely hot weather but won't add weight or bulk to their backpacks. They can also add this to their first aid/survival kit. Each pack contains four mylar blankets that unfold into a 4″ x 7″ blanket.
20. Water Filter LifeStraw

Eagle Scouts, just like their motto, are always prepared for anything when they go camping, and a huge part of that is to make sure they have enough clean water. They also know that lagging gallons of water to the campsite isn't practical.
Give them this award-winning personal water filter from LifeStraw. This device has gone through rigorous testing using standard protocols and can turn whatever water they find on the trail into fresh drinking water.
21. Camping Cookware Set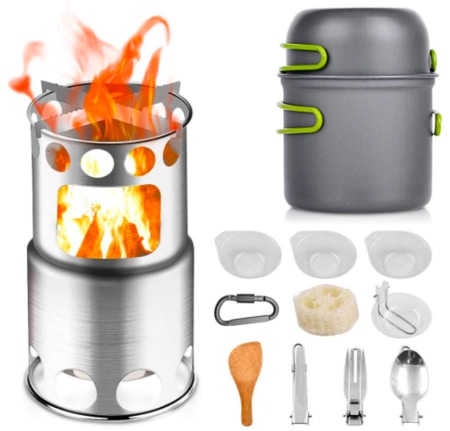 Camping is more fun when there's variety in their meals. This 13-piece camping cookware comes complete with everything they need to prepare and serve good meals.
It has a wood stove, two pots, folding silverware, bowls, a wooden spoon, and even a loofa for easy clean up after meals. All these fit into a compact 6.7″ x 5.5″ package that weighs less than two pounds.
Plus, it comes with its own mesh carrying case and a carabiner so they can attach it to their backpack effortlessly.
22. Camping Hammock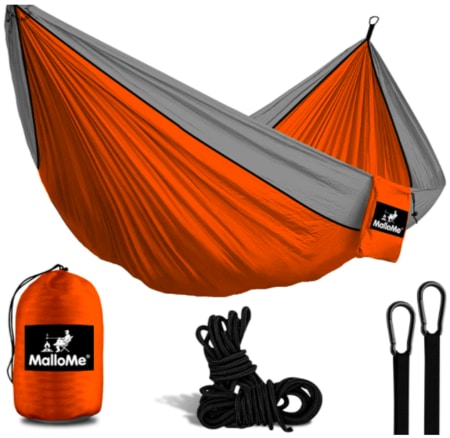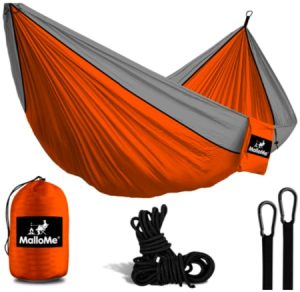 When camping, it's more fun to sleep on a hammock instead of the ground. Give them this MalloMe camping hammock that's made from 210T nylon fabric and has a 1000 pound capacity.
Plus, it's roomy enough for two adults. It comes with durable ropes, two carabiners, and a nylon carrying case. It folds into a lightweight compact roll and delivers great quality for its price. Win-win!
23. Water-Resistant Jacket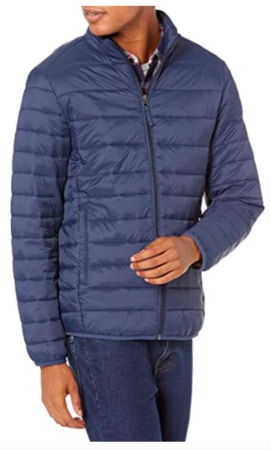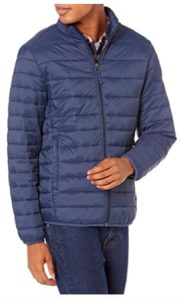 The weather is another thing an Eagle Scout prepares for when venturing into the great outdoors. Give them this water-resistant puffer jacket so they can stay warm no matter what curveball mother nature throws at them.
This jacket is very lightweight and folds up small so it won't take up space or add weight to their pack. Plus, it comes with its own carrying case with a full-zip stand-up collar for more protection.
24. LED Camping Lantern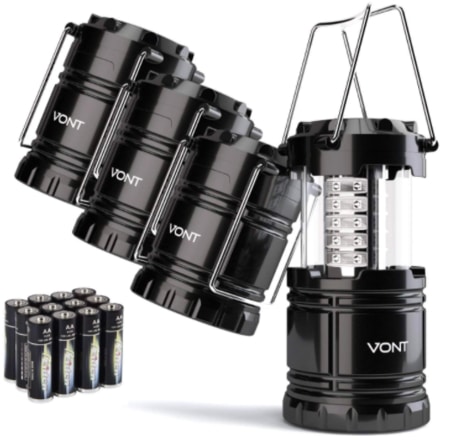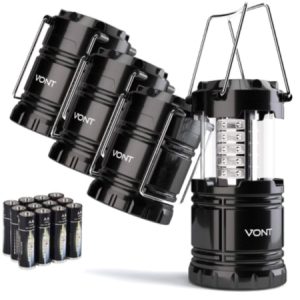 How about this collapsible LED camping lantern? This lamp has 30 LEDs and is powerful enough to provide 360 degrees of illumination (that's enough to light up an entire tent).
It's lightweight, compact, and is completely waterproof so it can be used outside in even the toughest weather. Plus, it already comes with batteries so it's ready to use as soon as they get it.
25. 3D Crystal Eagle Scout Decor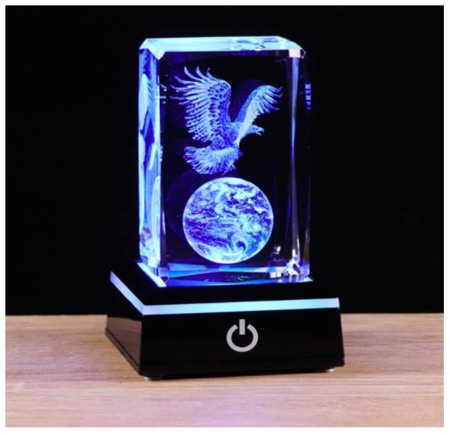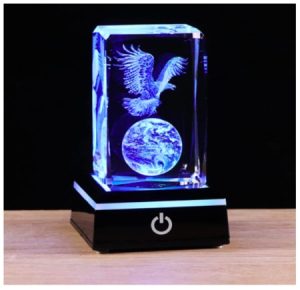 And last, but definitely not least, on this list of Eagle Scout gifts is this 3D crystal eagle desk decorative piece for their desk or nightstand to keep a little something eagle-related close by.
The image is engraved with advanced laser technology on quality K9 crystal glass. The base has color-changing LED lights to make the globe and eagle glow.
Let Your Eagle Scout Know You're Proud of Them!
Whatever gift you pick for the Eagle Scout in your life, I'm sure it will let them know how much you appreciate their dedication and all the hard work they did to achieve this rank.
Check out even more gift ideas below if you're not done shopping!