If you're anything like me, you can probably name some of the original 150 pokemon, but did you know, the pokemon universe has expanded to 898 pokemon?
With books, TV shows, movies, toys, cards, video games, and more, it can be quite challenging to find the right Pokemon gift for the Pokemon fanatic in your life.
That's why I rounded up 22 Pokemon gift ideas to help you find a present that will impress even the most die-hard Pokemon fan.
Pokemon Figures and Collectible Gift Ideas
These are 6 Pokemon gifts for adults and kids alike. From action figures to figurines to replicas, the Pokemon franchise isn't short of collectibles.
1. Pokeball Replica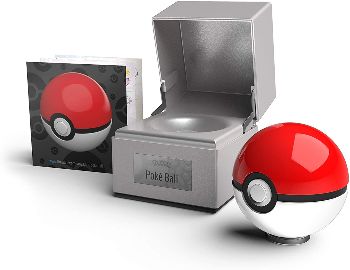 This is an iconic symbol in all of Pokemon, but it can't catch one sadly. This die-cast Poke Ball replica is equipped with proximity-sensing technology, making the button glow when it senses motion. It makes for a great gift for Pokemon lovers to display on their desk or shelf.
2. Mewtwo Figure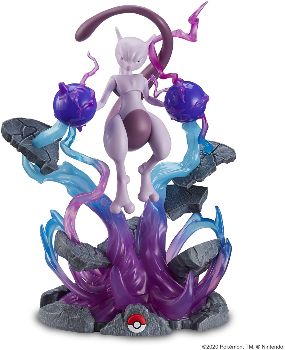 Those who have played Pokemon since the first Generation know that Mewtwo is one of the most iconic and powerful Pokemon in the games. This man-made legendary Pokemon is another great gift for Pokemon fans to display in their rooms.
From its dynamic pose to the lights that turn on when the Poke Ball is pressed, this is a must have for any hardcore Pokemon fan.
3. Rayquaza Model Kit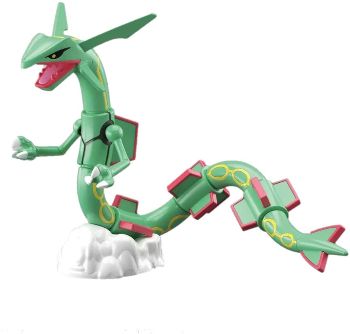 The trio master of, what fans have called, the "weather-trio," here's a Rayquaza model kit you can give Pokemon fans who love crafting something new. This kit is relatively easy enough for a kid and an adult can do it in about an hour or less.
4. Nanoblock Gengar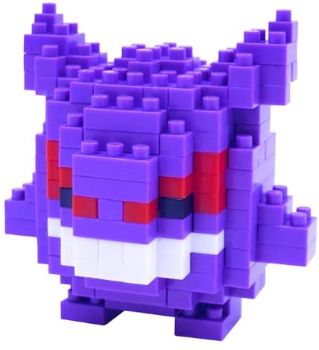 Let the Pokemon fan you know capture Gengar, wide grin and all, with this Nanoblock kit. If they want a bit of a challenge, then this is the kit to give them!
And don't worry about losing any pieces. These kits always include extra blocks. How awesome is that?
5. Vulpix Funk Pop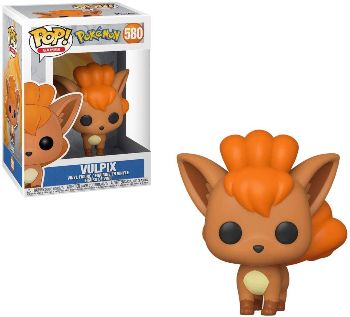 For fans who want a cute and simple Pokemon figurine, then a Funko Pop is just the gift to give them. Get them this adorable little Vulpix they can display or bring wherever they go if they like.
There are quite a few Funko Pops to choose from, but I found Vulpix to be the cutest.
6. Snorlax Plush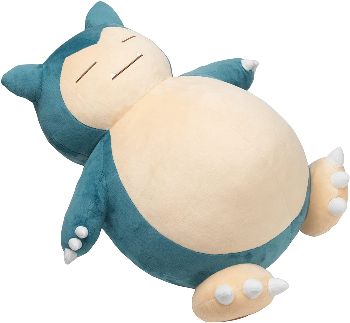 Here's an even more adorable Pokemon gift idea! Known as the sleeping Pokemon, let the fan in your life hug or rest their head on this larger than average Snorlax plush after a hard day's work of Pokemon battles.
Pokemon Themed Gadgets and Accessories for Kids
Coming up, here are 6 more Pokemon gifts you can give to the fans of the franchise.
7. Pikachu Headphones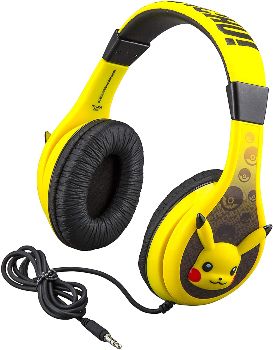 Cute and functional, these headphones make a great gift for boys, girls, and fans of Pikachu.
Sure, adults with small heads can use these, but these are primarily made for kids. A lovely collectible to use while playing on their Switch!
8. Pokemon Watch for Kids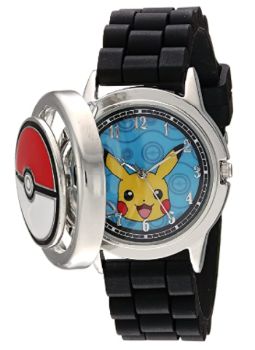 Kids will be checking the time in Poke-style with this cute Pokemon watch.
The Poke Ball on the cover spins. You'll need to remind kids to be careful as it's quite fragile. The cover pops open to reveal both a happy Pikachu and the time.
9. Pokemon Night Light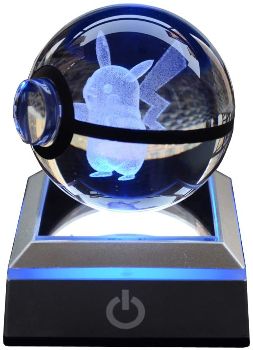 A 7 color changing crystal night light is another cool Pokemon gift to give kids.
With a variety of other Pokemon to choose from, let their favorite Pokemon stand guard and watch over them during the night.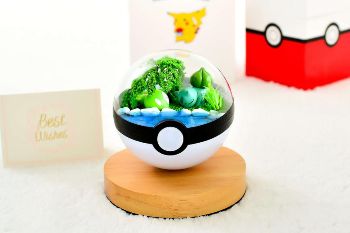 If your Pokemon fan is a lover of grass types, then get them this terrarium they can display with their other Pokemon stuff. It features a terrarium with a sleeping Bulbasaur inside a Poke Ball and comes in a Poke Ball themed box with a gift bag.
You can also opt to order one with a light to make it another night light for the fans of the franchise you know.
11. Snorlax Onesie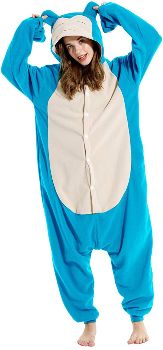 I cannot begin to describe how adorable this is! Let the Pokemon fan in your life encase themselves in the sleeping Pokemon while at home in bed by giving them this Snorlax onesie.
This onesie, unfortunately, is only for adult sizes or really tall kids. Regardless, adults will find this soft and comfortable, a must have for Pokemon fans who enjoy sleeping in all day.
12. Pikachu Hoodie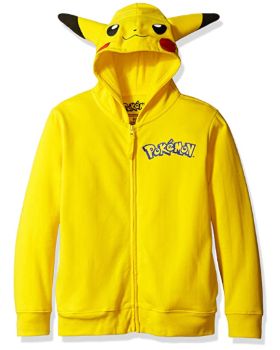 If you're frequently cold and have dreams of transforming into a Pikachu, this is the hoodie for you.
The bright yellow color, Pokemon logo, and Pikachu ears and face, will keep you stylish and comfortable.
Pokemon TCG Related Gift Ideas
Released in 1996 in Japan, and 1998 in the US, the Pokemon trading card game is the second most played TCG right behind Magic: The Gathering. Marketed generally for kids, those kids back then are adults now and still love playing and collecting their favorite Pokemon cards.
These are 6 gifts for Pokemon lovers who are also card enthusiasts.
13. Pokémon TCG: Sun & Moon Trainer Kit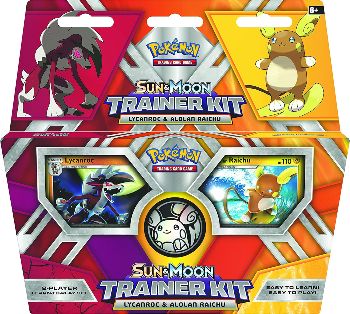 This is perfect for the fans of the show who want to get into the card game. This trainer kit includes two half-decks for a quick tutorial of the basics, instruction booklets, and a playmat that shows where cards go during play.
Furthermore, the cards included can be used to build their own preferred decks, so it's great for beginners and regular players.
14. Pokemon TCG Theme Deck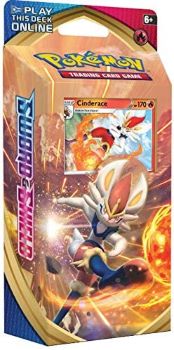 Now, if they already know the basics, get them one of the numerous themed decks out there. This is a full, ready to play deck that can win a tournament. Of course, the Pokemon fan you know can tweak and adjust this deck to their liking since it already provides a great foundation.
15. Eevee Card Sleeves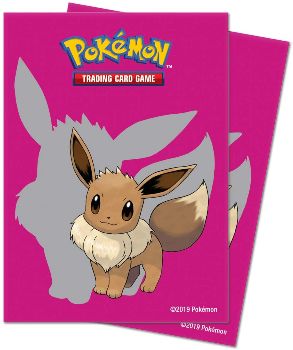 To protect their cards during play, grab some card sleeves to give to them. Card sleeves are integral in any TCG to avoid damaging or dirtying cards while playing. And, of course, what better way to protect their Pokemon cards than Pokemon themed card sleeves.
This card sleeve features the adorable Eevee they'll surely enjoy looking at while the cards are faced down.
16. Pikachu Deck Box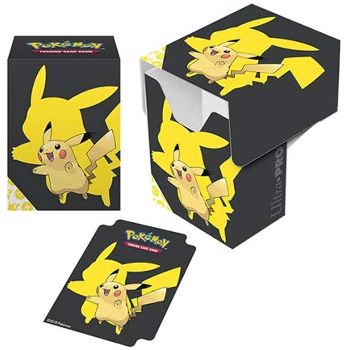 Here's a simple Pikachu deck box from Ultra Pro to give to the Pokemon TCG players you know.
Playing regularly would require them to transport their cards from venue to venue, and giving them a deck box, Pokemon themed one at that, will help them do so.
17. Pokemon Themed Card Binder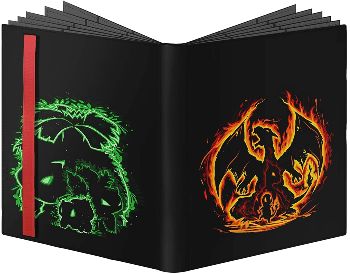 If there are Pokemon themed card sleeves for cards that see play, there's also a Pokemon themed card binder for cards that are part of collections. Every card collector, and players who sell their extras, would need a binder to organize their cards in a neat and presentable way.
With 9 pockets per page making a total of 360 cards that can be fitted, and with lovely artwork of both Venusaur and Charizard, this binder will ensure that their cards are properly protected.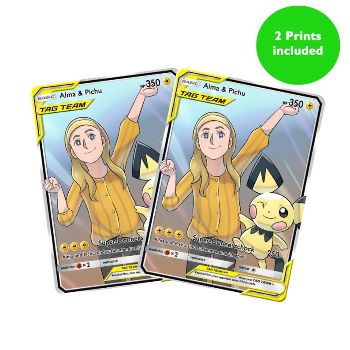 Lastly, did they ever want to be on a Pokemon card? Then give them a personalized Pokemon card that features a cartoon version of them together with their favorite pokemon! The move can even be customized to fit your Pokemon fan's liking.
While they won't be able to use this in their actual decks, they'll enjoy and appreciate this personalized gift from you. The seller also makes these in jumbo sizes!
Pokemon Gift Ideas for the Nintendo Switch
For the last category, no list will be complete without mentioning the current console where you can play Pokemon video games. Below are 3 gifts for Pokemon fans who play the video games on the latest Nintendo console.
19. Snorlax Carrying Case for Nintendo Switch Lite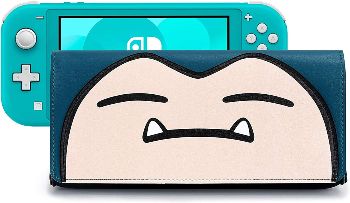 Yes, it's my 3rd Snorlax related item, but it's one of my favorite Pokemon, and sleeping is always good. This isn't sleeping related, but giving the fan you know is a great way to store their Switch Lite when not in use or while they rest.
20. Pokedex Game Card Holder for Nintendo Switch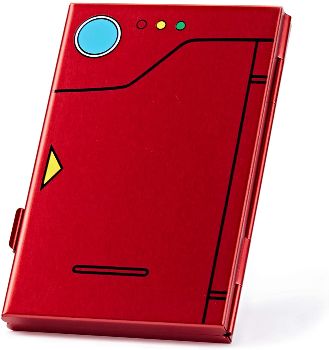 To store their Switch game cards, get them this card holder in the shape of the OG Pokedex! Whether they're genwunners or fans of the news generations, let them store and carry their games in this nostalgic design from Pokemon's history.
21. Nintendo Switch Lite Zacian and Zamazenta Edition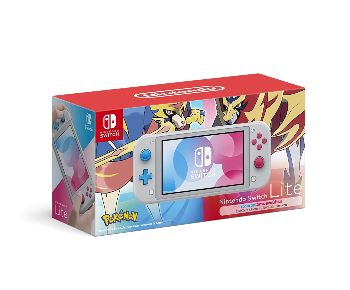 Since Sword & Shield are the latest expansion at the moment, and they're sure to already have them, get the Pokemon fan in your life this Zacian and Zamazenta (the two box art legendaries) themed Switch Lite.
With this, they can play the latest generation of Pokemon games in a very thematic way.
Bonus: The Pokémon Adventures Manga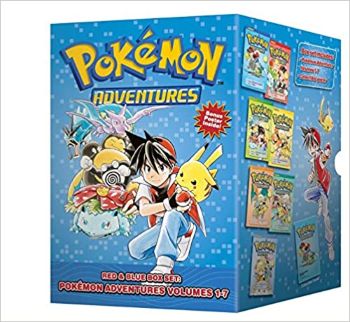 For true and hardcore fans of the franchise, nothing would make them smile than the translated manga based on the games. This covers the adventures of Red and Yellow throughout the setting of the first generation of games, a lovely collection to give any Pokemon fan.
There are also sets for the second generation, third generation, and so on. Since the eighth generation is still ongoing at the moment, there is no collection set for it yet.
Gifts for Pokemon Fans to Help Catch Em All!
Hopefully this list of Pokemon gifts have helped you come up with the perfect present.
Which gift did you ultimately settle on? Let me know in the comments below, especially if it's not something I included above.
Be sure to check out my posts on Dragon Ball Z gifts or Lord of the Rings gifts if your gift recipient is a fan of either of those as well.