Turning 18 is one of the biggest milestones in a person's life. It symbolizes entering into adulthood which equates to more freedom, independence, and responsibility.
Since this event only happens once, it should be celebrated! Make their birthday unforgettable with these trendy 18th birthday gifts.
This list has the most popular items that any 18 year old girl or boy will love including traditional gifts as well as "TikTok famous" plushies, a snow cone machine, pizza socks, and other wacky things.
Gift Ideas for a Girl's 18th Birthday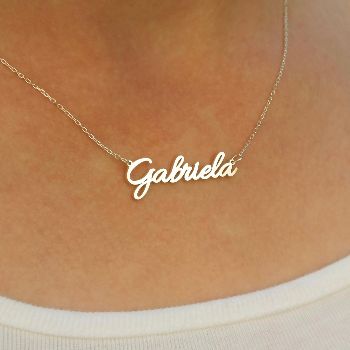 Necklaces are classic coming-of-age presents. Take your gift to another level and customize it with your giftee's name.
This minimalist necklace comes in three colors (silver, gold, and rose gold) and is enclosed in an elegant jewelry box.
2. Vanity Mirror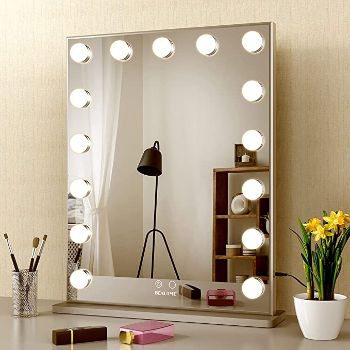 Let her do her makeup like a pro with this vanity mirror that comes with 15 adjustable lights that also act as great selfie light!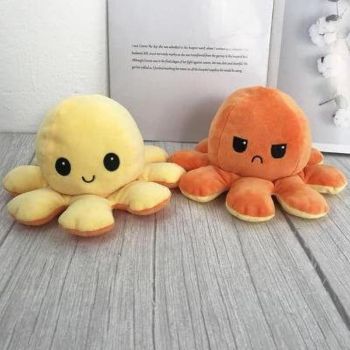 This reversible octopus plush toy is all over the internet, especially on TikTok. The two sides of the plushy show a happy and sad face to show what she's feeling without saying a word.
Check out this video to see how it works.
4. Silver Flower Necklace

Get this flower necklace for the 18 year old girl who's turning into a beautiful woman. It's also a fantastic choice for music lovers since it features a g clef in the stem of the rose.
Pair it with these elegant rose earrings to complete the look!
5. Workout Clothes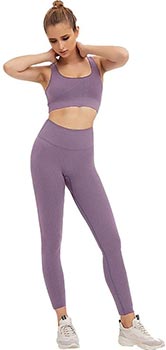 If the 18 year old in your life is a health buff and loves working out, then this activewear is the perfect gift for her!
This seamless ribbed set is comfortable, flattering, and will keep up with her active lifestyle. Choose from 15 colors such as blue, black, and red.
6. Dream Catcher

Dream catchers originate from Native American culture and act as a protective talisman from nightmares.
This handmade dreamcatcher will scare all her bad dreams away. It's also a very chic and modern fit for most Gen Zers.
7. Silk Pillowcase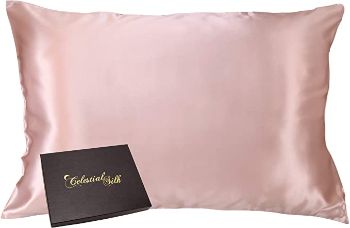 Silk pillowcases lessen the friction on skin and hair, and also lessens the possibility of acne.
If the teenager in your life has this common skin problem, then this is an excellent gift option. You will not only help them achieve clearer skin but will also give them a good night's rest.
18th Birthday Gifts for Boys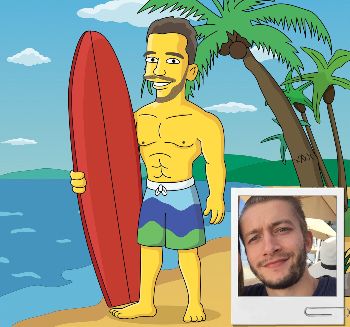 Give him a thoughtful and unique gift with this customized cartoon portrait. With this gift, he'll feel like he's a part of the long-running hit TV show, The Simpsons.
Frame it or add it to a clear keychain to make this gift even more special.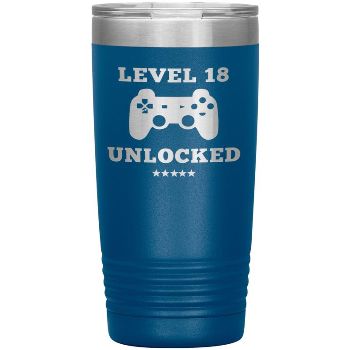 Welcome him to a new level in life with this cool 20 oz tumbler. This is an awesome and practical gift for a gamer since it will maintain the temperature of his drinks for a long time (like when he plays his games).
10. Car Phone Holder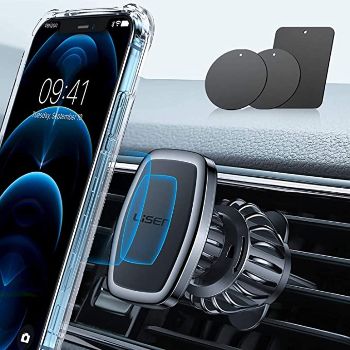 Is the teen in your life always texting and driving? Get him this phone holder to avoid another close call or something far, far worse.
This phone holder has universal compatibility so you won't have to worry if it will fit his phone. Plus, it's sturdy and magnetic so it will secure his phone even on bumpy roads.
11. Pizza Socks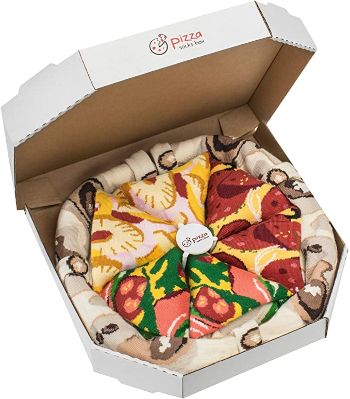 This pizza socks box set is the coolest socks collection he'll get! It may look like a pizza, but will give him all the comfort of socks. For a fan of pizza and funky socks, this gift is a win-win.
Not a fan of pizza? No worries since there are also sushi and burger socks boxes!
12. Pro Lens Kit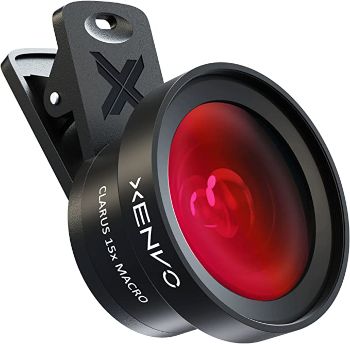 Support him in his passion for photography without breaking the bank with this pro lens kit.
Clip this lens to any phone and he'll instantly have pro-quality photos! Each kit contains a macro lens, wide-angle lens, and travel case.
13. LED Strip Lights Kit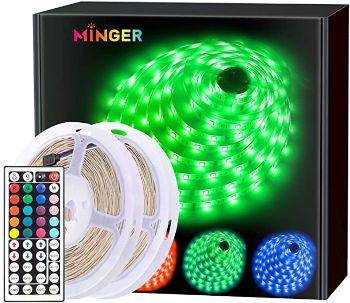 Make his room TikTok ready with these epic LED lights! These lights are easy to install and have a length of 32.8 feet.
It also features a color-changing function so it's easy to choose his mood for the day from the 16 colors available.
14. Top 100 Movies Scratch Off Poster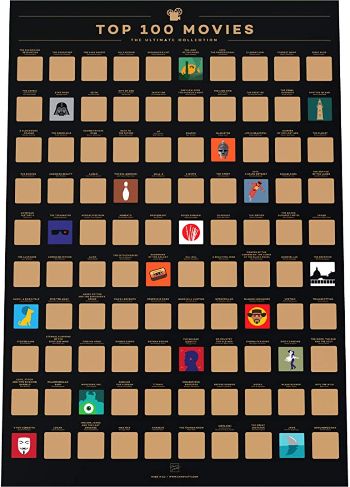 Recommend great movies that he must watch with this awesome scratch off poster. It includes classics and award-winning works such as Gladiator, Shutter Island, and The Bourne Identity.
Unique 18th Birthday Gifts
15. Electronic Word Clock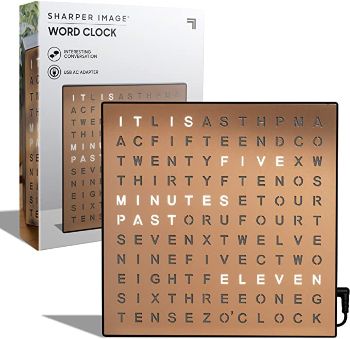 This modern clock that doubles as an accent piece is fit for a Gen Zer's space. It's minimalistic, aesthetic, and functional. Choose between a black or copper finish!
16. Glow in The Dark Blanket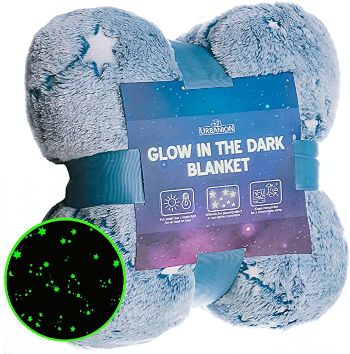 Does your giftee love to watch the night sky but can't stand the cold outside? With this blanket, they can stare at the stars as long as they want while also staying warm!
There are three themes to choose from such as stars, constellations, and space.
17. Indoor S'mores Maker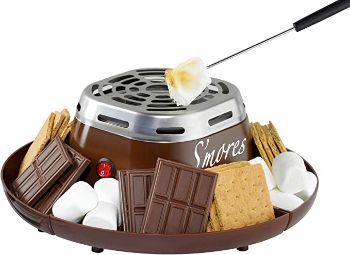 Take them on a trip down memory lane as they reminisce about their camp days and childhood with this indoor s'mores maker. With this gift, they'll enjoy great camping food in the comfort and convenience of their own home.
18. Mermaid Tail Blanket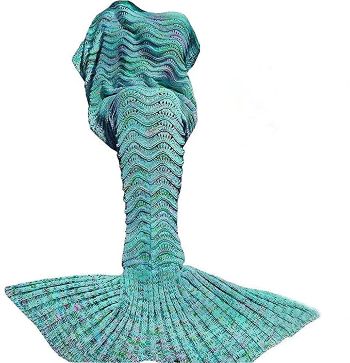 Channel their inner mermaid by giving them this adorable mermaid tail blanket! Its knitted pattern will keep them warm and cozy throughout the cold season.
There are five mermaid tail colors to choose from – blue, white, purple, mint green, and green.
19. Mini Projector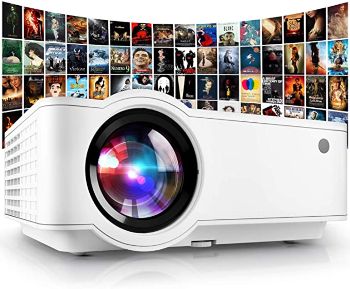 Does the teenager in your life love to watch movies? Get them this mini projector to give them an exceptional movie experience!
This mini projector is portable as well allowing them to watch their favorite movies, sitcoms, and series anywhere they go.
Cool 18th Birthday Gifts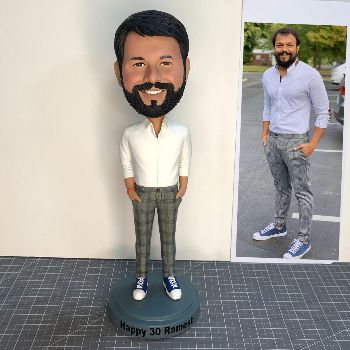 Commemorate the day they become an adult in an extraordinary way by giving them their very own bobblehead! It's made from premium materials that make the product look authentic and realistic.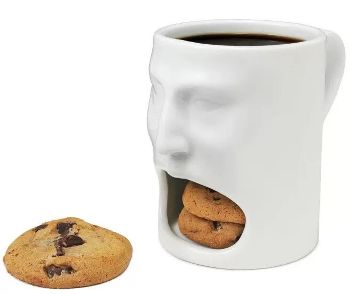 This fun and unique mug will keep up with their busy lifestyle by holding their food and drink with ease. Aside from being a mug, it also serves as a pencil holder, flower pot, makeup organizer, and more.
22. Snow Cone Machine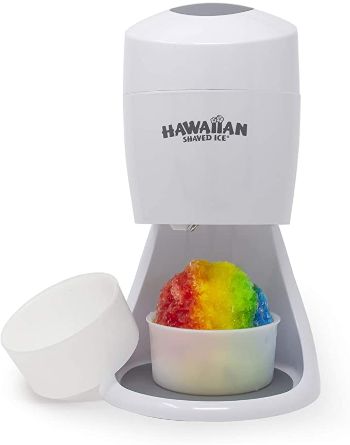 This snow cone machine will make the summer after high school sweeter and more enjoyable! It's quick and easy to use – just place the ice in the machine and watch as it instantly turns into shaved ice!
Don't forget to add this Hawaiian syrup pack to your gift!
23. Sleep Headphones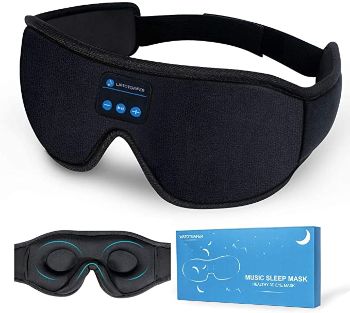 Can't sleep without music but hate the tangled mess that comes with using earphones? These sleeping headphones are the solution to the problem!
It also features a built-in microphone for hands-free calling.
24. Polaroid Camera
This polaroid camera is a fantastic gift for an 18 year old because they'll be able to capture the best memories of their best years.
Unlike original Polaroid cameras, this one can be connected to an app to edit photos to avoid wasting film. This OneStep+ polaroid camera also comes in white.
25. PhoneSoap Cell Phone Sanitizer and Charger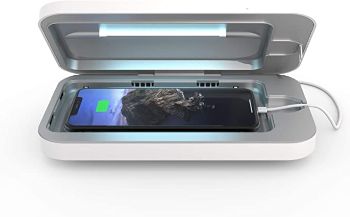 Easily disinfect phones, smartwatches, headphones, and keys with this portable cell phone sanitizer. What's cool about this product is that it's also a powerbank! No doubt that it's a practical and convenient tool for an 18 year old.
18th Birthday Gifts That Gen Zers Will Approve Of
Give the 18 year old in your life a memorable birthday. From s'mores machines to mermaid tail blankets, these trendy items will be an awesome way to celebrate their special day.
Which item on the list do you think the 18 year old in your life will like the most? What's the best present you received when you turned 18? Share in the comments!
Looking for more gift ideas that will be a hit with Gen Z? Check out this post about the best meme gifts on the internet.