Missing someone a little extra today? Let them know they're in your thoughts by sending them these great "miss you" gifts.
Whether you miss your child's laughter, your sister's sweetness, or your partner's hugs, these gifts will make it feel like they're right next to you.
Read on to get gift inspiration on what you can give your friends, family, and significant other.
8 "I Miss You" Gifts for Friends
1. LDR Friendship Necklace
Being away from your best friend is difficult especially when you're used to seeing them every single day. Let them know that your friendship will remain strong despite the distance through these pretty necklaces.
Customize the accessories by adding the state where you and your best friend live to make it more heartfelt.
2. Best Friend Blanket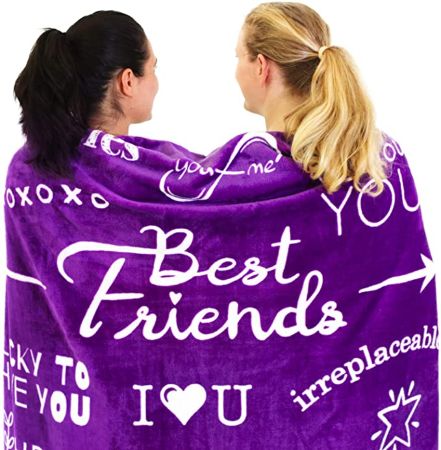 Your bestie will feel the warmth of your love with this adorable blanket. It will keep her warm and cozy while you do your weekly catch-up via Zoom.
Pick from the three colors available: pink, purple, and teal.
3. "Partners in Crime" Bracelet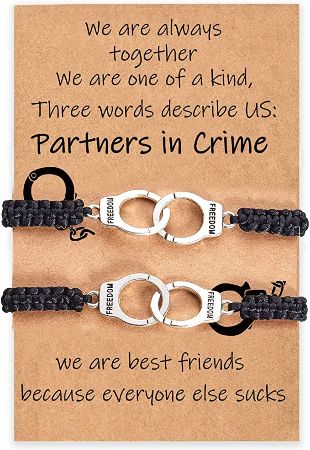 Being handcuffed with another person seems scary— unless it's your best friend then it will be an adventure.
Finding your partner in crime through your best friend is a gift. This present will show them that you'll always have their back no matter what happens even now that you're miles apart.
4. Compact Mirror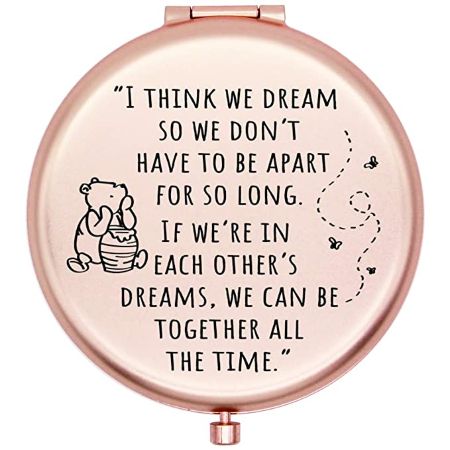 Here's another thoughtful gift you should get your beautiful best friend. It will remind her of all the fun night-outs you did everytime she puts on her makeup.
This double-sided mirror has a 1x and 2x magnification feature.
5. Best Friend Gift Set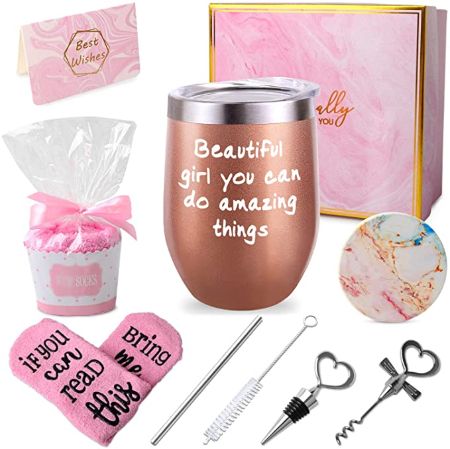 Your BFF deserves all the best things in the world. That's why this gift set will be a great gift choice. It comes with a chic tumbler, card, socks, and coaster.
6. Mindfulness Activity Kit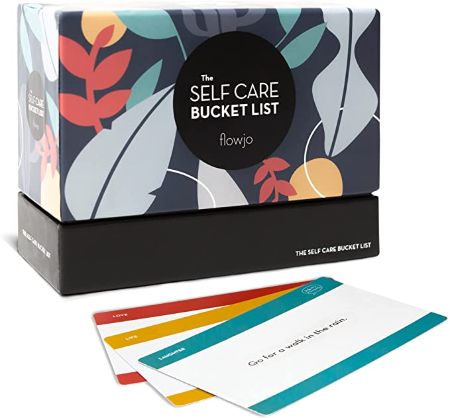 Practice self care with this cool bucket list. This kit will make them feel better once they complete a task on this kit. The simple activities will help them attain inner peace and relaxation.
Get more amazing self care gifts right here.
7. 2-Sided Pocket Hug Token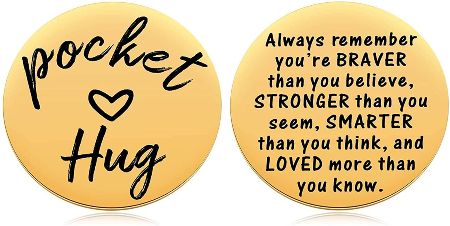 Don't let the distance stop you from letting your best friend know that they're loved.
This inspiring token will motivate them to do great things knowing that you'll always have their back. It comes in four colors and is easy to carry in their pocket wherever they go.
8. Funny Note Cards Set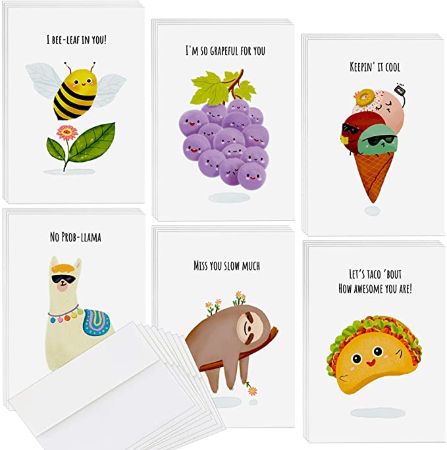 Write all the things you miss about them in these funny cards. You can also write stories that will keep your friend updated about your life.
The set includes 24 pieces of cards so you'll be able to write to them every time you miss them.
9 "I Miss You" Gifts for Family
9. Awesome Mom Mug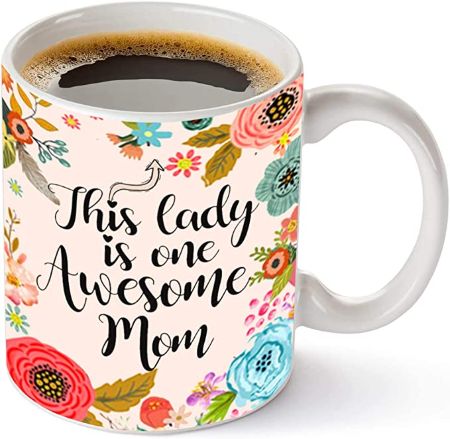 Let the world know how proud you are to call such an amazing woman your mom by giving her this mug. This gift will warm her heart (and tummy) every time she drinks coffee from it.
She'll feel your love and affection the moment she wakes up through your gift.
10. "Dad I Love You Picture Frame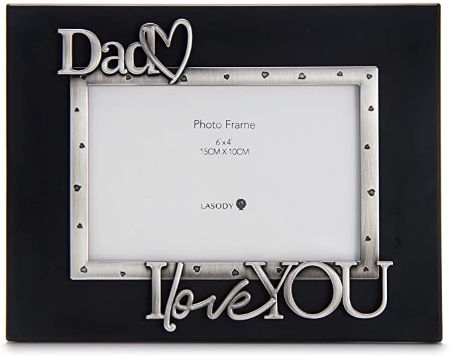 Here's a grand gesture that will show how grateful you are to your father. It's an excellent way of telling him how much you love and miss him as well.
Don't forget to add your favorite photo before giving it to him. A throwback picture will be perfect.
11. Brother Wristband
Not being able to see your loving (and sometimes annoying) brother all the time leaves an aching pain in your heart because they hold a special place in your heart even if you try to deny it.
This bracelet will remind them that they're always in your thoughts and that you're just one call away.
12. "Best Sister Ever" Tumbler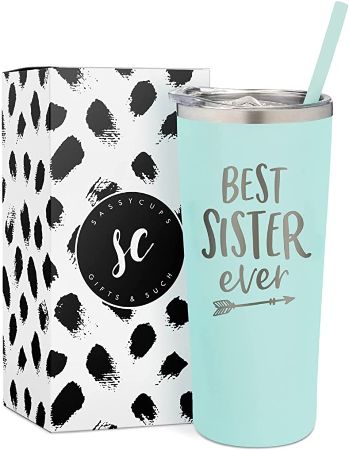 This is the perfect tumbler if you're not good with words but still want to let your sister know what she means to you. You won't have to say it out loud since this tumbler will say it all.
Plus, it's a chic and practical present.
13. "Favorite Child" Mug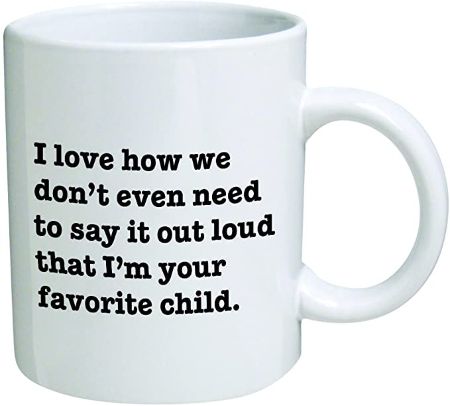 Making your parents smile will be a piece of cake through this mug. It's a funny mug with a joke that's (hopefully) half true.
Pro Tip: Give this to your parents while you're with your siblings to see their hilarious reactions.
14. Storybook Recorder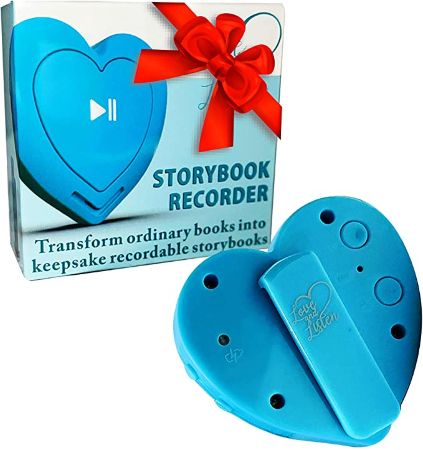 Your little recipient will get to hear your voice narrating their favorite fairytales with this recorder. You'll be able to read them bedtime stories even if you're away for a trip or work.
This gift is also user-friendly. All you'll need to do is to charge the batteries and start recording your voice. Easy peasy!
15. Engraved Bamboo Cutting Board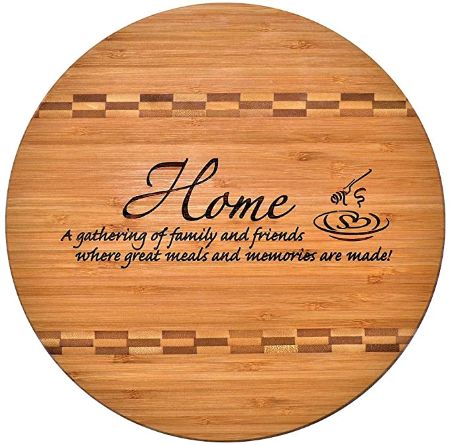 Being away from home makes one person appreciate it even more. Reminisce all the laughter that was shared with family and friends at your home with this gift.
This gift will work both as decor or a cutting board.
16. Christmas Candle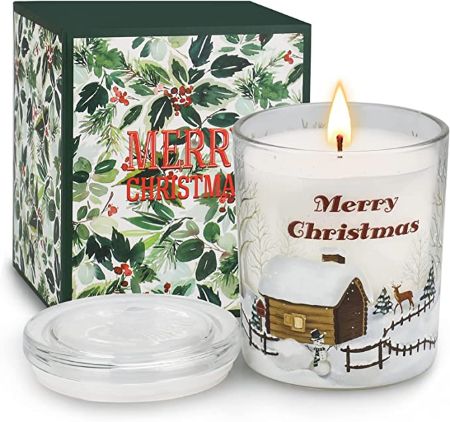 Wish them a Merry Christmas even if you're not with them physically by giving this cute candle.
It's a great gift since it's like hitting two birds with one stone. It's a great Christmas present and missing you gift. This gift will give you a bang for your buck.
17. "Sorry I Missed Your Call" Shirt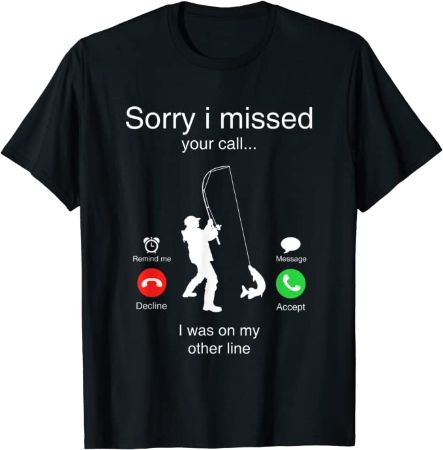 Been unreachable lately? This shirt will tell them that you'll pick it up the next time they'll call.
This shirt will also be a great gift if your recipient loves fishing or appreciates puns. There are 10 colors to choose from.
9 "I Miss You" Gifts for Your Significant Other
18. Long Distance Connection Bracelets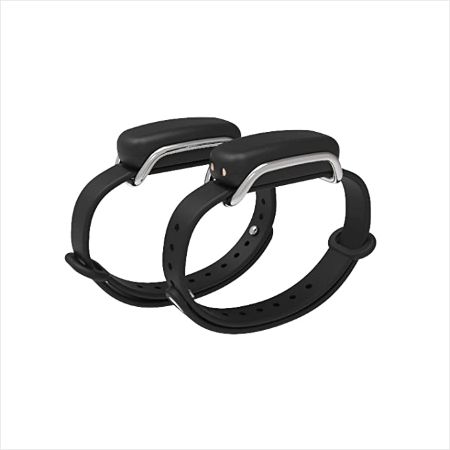 This is a great present for your SO to stay in touch with them always. The high-tech feature of these bracelets will imitate your touch even if you're countries apart.
You'll find more cool long distance relationship gifts here.
19. "I Miss You" Candle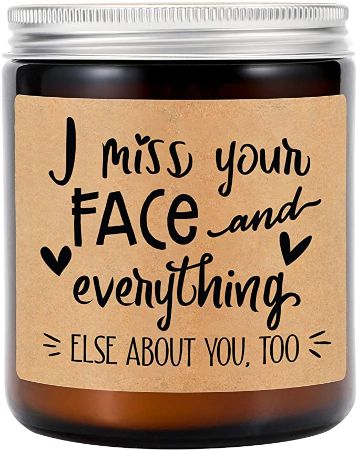 Getting this candle will warm their heart with your thoughtfulness. It's made with natural soy wax infused with lavender fragrance that will last for up to 50 hours of burning time.
Brownie points for the cute and relatable message.
20. Throw Pillow Cover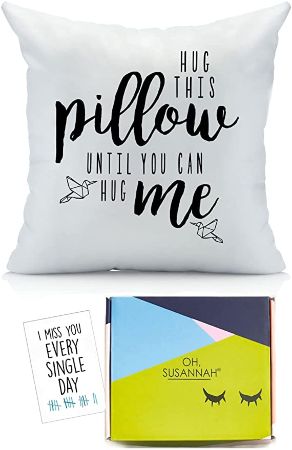 We all know that LDR is tough since you won't be able to be there for your partner everyday.
This pillow will be your sub in the meantime since it will bring them comfort while you're away. Plus, it's super cuddly making it the perfect hug partner.
21. Nightstand Organizer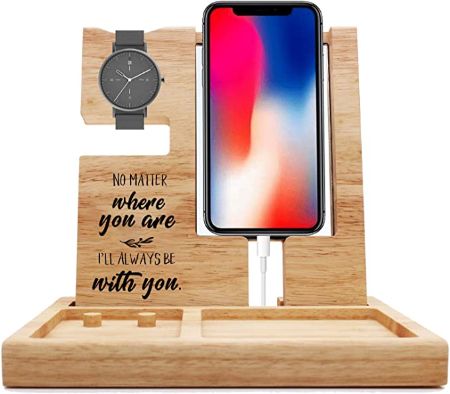 They won't have to search the entire house just to find their gadgets. This nightstand will be a great organizer for their gadgets, accessories, and keys.
It will also save your partner some time since they'll know where to locate their stuff.
22. Fill-in-the-Blank Gift Journal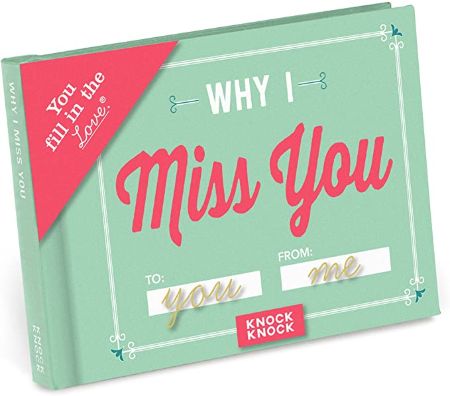 Want to do something extra for your partner? Completing this journal will be a great idea!
This fill-in-the-blank journal will let you customize each page that will describe your relationship. There's also a journal for your bestie, grandma, and teacher.
23. "I'll See You Soon" Keychain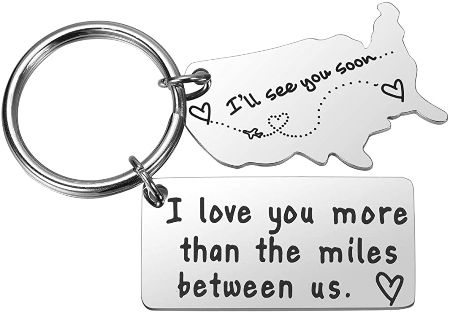 Give this keychain as a sign of your affection to them. No matter where the road leads you two, this keychain will remind them that one thing will remain true: your love for each other.
24. LDR Frame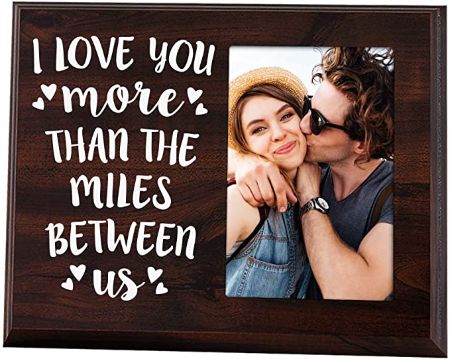 Having this cute picture frame will make them feel like you're always with them. Plus, looking at your photo together will make the days waiting for you more bearable.
The frame is made from wood so it's durable and long-lasting.
25. Heart and Message in a Bottle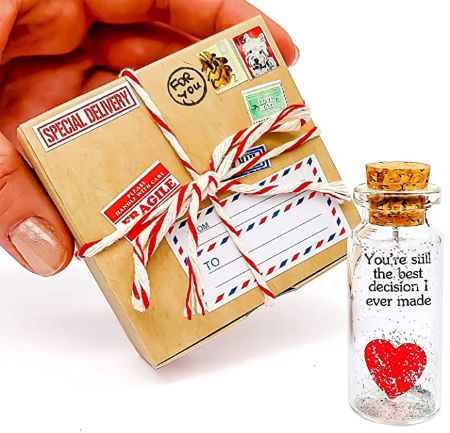 Go old school and write them a message in a bottle. It will be a different kind of experience especially if they're used to receiving letters on their phone. It's compact as well making it easy to keep.
26. CraveBox Care Package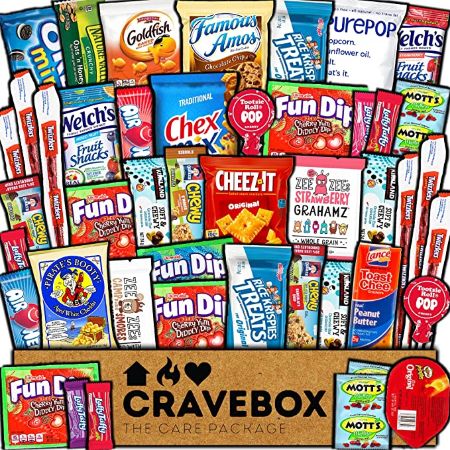 Satisfy their sweet tooth cravings with this gift. It's a convenient way to spoil them since this gift contains all the treats they'll ever want. It will be perfect for movie nights or all-nighters.
This set includes cookies, crackers, chocolates, and more.
"Miss You" Gifts For Your Family, Friends, and S.O.
As the saying goes, it's the thought that counts. So you don't have to spend hundreds of dollars just to let that special someone know that you miss them. They'll know that you're thinking about them through these simple yet thoughtful "miss you" gifts.
Here are more gift ideas that you need to check out: