Babies grow up quickly, so every milestone in their life should be celebrated and treasured. After all, their first word, crawl, and walk only happens once.
Celebrate each achievement and occasion with Swarovski crystals. They're a great choice because they're long-lasting and beautiful.
Find the best Swarovski baby gifts below!
12 Swarovski Baby Gifts for Any Occasion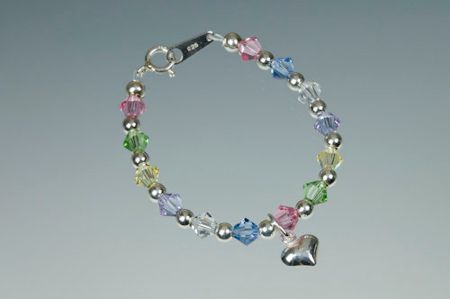 Your recipient will cherish this adorable multicolored bracelet for years to come. The design is timeless and pretty so it will be a great accessory that will be used many times.
The charm is also customizable so you have the freedom to choose between a heart or a cross charm.
2. "Baby's 1st Tooth" Swarovski Crystal Wagon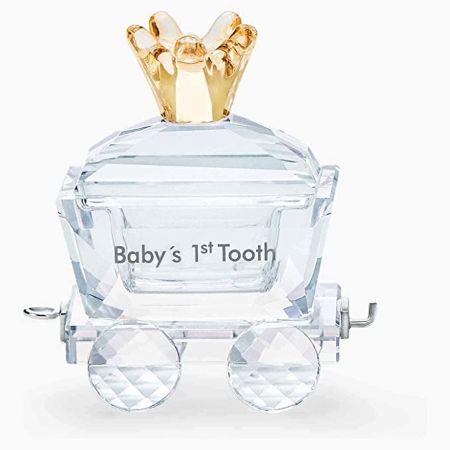 Losing a tooth is an exciting occurrence for every child because that means that they'll get a visit from the tooth fairy.
Place their tooth in this Swarovski wagon to remember the significant day in their childhood.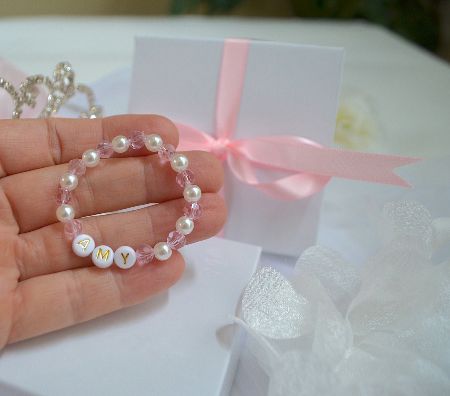 The baby may not be able to read their name on the bracelet, but I'm sure those who can read will appreciate the delicateness and beauty of this bracelet.
Customize and add their name to this bracelet to make it more unique and special.
4. Swarovski Bear Figurine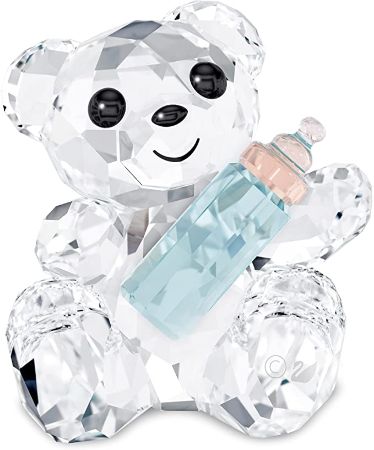 Cuddly teddy bears are overrated. A Swarovski bear figurine is a better option hands down.
Why? Because it's elegant, durable, and one-of-a-kind. I'll bet that your recipient will receive 15 stuffed animals but will only receive one Swarovski bear figurine—the one you cleverly chose.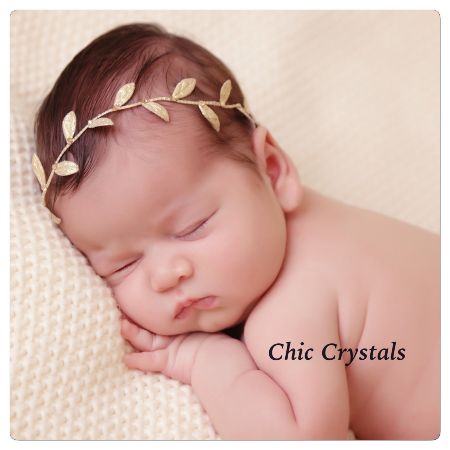 Make them look more like an angel with this cute leaf band. It will be perfect for photoshoots, costume parties, and even for everyday use.
Putting this on will be easy peasy since it has a silk ribbon at the back.
6. Swarovski 2021 Christmas Ornament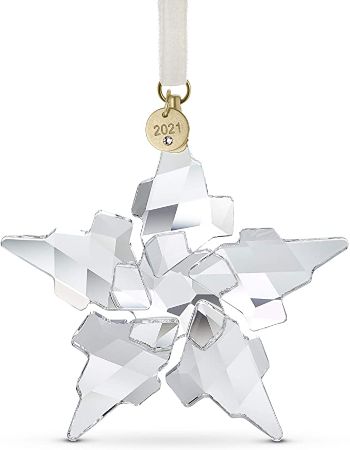 Is this their first Christmas celebration? Commemorate the year when you received your bundle of joy by adding this Swarovski ornament to the tree.
This large snowflake also marks the 30th year of the Swarovski Annual Edition Ornament so it's super special.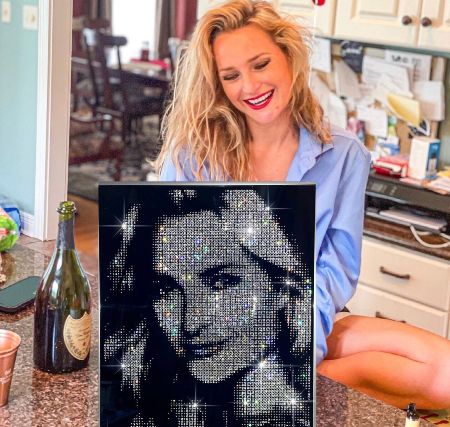 Bedazzle their baby photo by personalizing it and adding Swarovski crystals to make this masterpiece.
Each crystal is glued by hand so the quality and craftsmanship are amazing. This art piece also comes with a metal frame making it 101% giftable.
8. Elephant Swarovski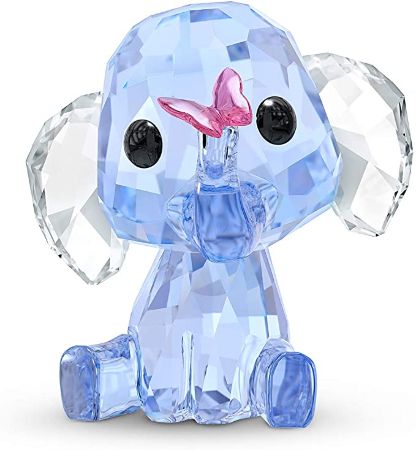 Elephants are known for their intelligence, attentiveness, and toughness. This elephant Swarovski will symbolize your wish for your recipient to acquire all these great traits and more.
9. "Baby's 1st Christmas" Teddy Bear Ornament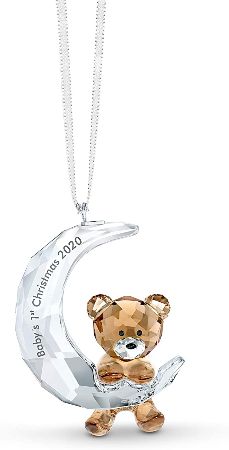 Get this adorable teddy bear ornament which will make the tree cheerier and brighter. Adding this ornament will become a new tradition not only because it symbolizes the first Christmas of your recipient, but also because of the joy it brings to the family.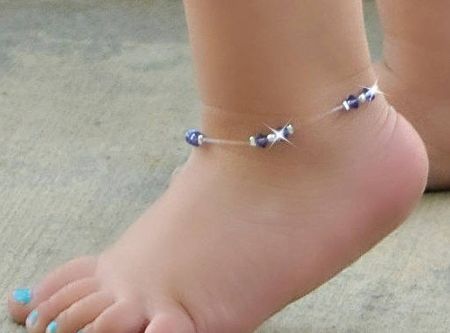 Is your little recipient a fashionista in the making? Then they'll love this sparkly crystal anklet.
The clasp is sturdy and solid since it's made specifically with toddlers in mind so you won't have to worry about them losing or breaking it.
11. Beauty and the Beast Enchanted Rose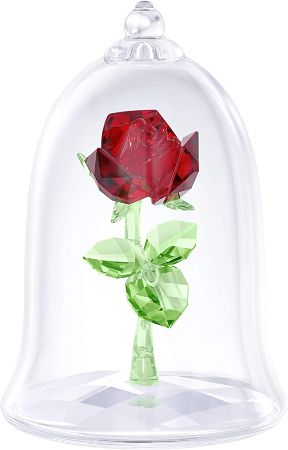 Huge Disney fans will fall in love with this enchanted rose. It's one of the most notable symbols in the film that will also look phenomenal as a centerpiece or decor.
More Beauty and the Beast gifts can be found here.
12. Looney Tunes Tweety Bird Crystal Figurine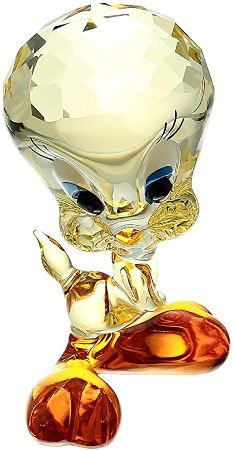 "I tawt I taw a puddy tat."
Does your recipient remind you of Tweety Bird's adorableness? Then this crystal figurine will be a nice gift choice.
11 Swarovski Baby Gifts for Baby Showers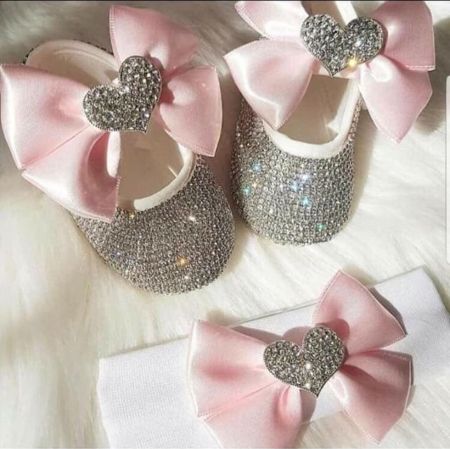 Their babies will be the center of attention wherever they go whenever they're sporting this bling set. It's the perfect accessory for meeting friends and family for the first time since it's an unforgettable pair.
The set comes with sparkly shoes and a headband.
14. Tortoises in Clear Swarovski Crystal

This tortoise set will be a great reminder for the new parents to enjoy each moment with their child. There may be some moments when time seems to be moving so slowly but these are the ones they'll treasure the most in the future.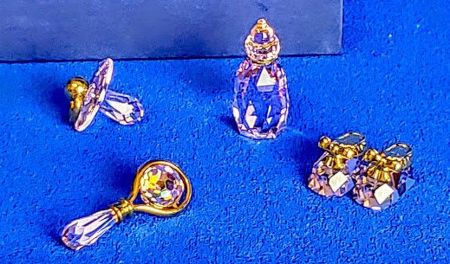 Babies learn how to talk, walk, and jump all the time but seeing your own child do these things makes it a whole new different experience.
Get this cute Swarovski baby set for all the achievements the baby has unlocked in the past few months. It comes with a rattle, baby bottle, pacifier, and booties.
16. Bear Swarovski Figurine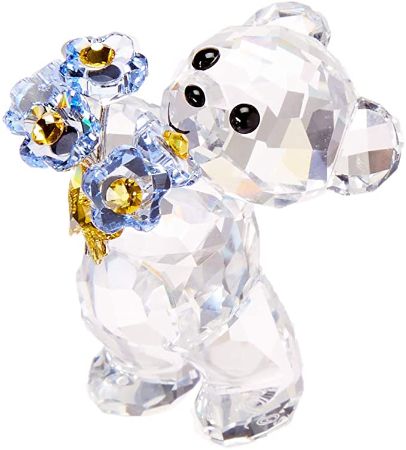 Feeling anxious and excited at the same time as the day gets closer when they'll finally meet the newest addition to the family?
This cute bear will ease the tension your recipient is feeling. It shows that everything will be fine and that everything will figure itself out in this new chapter of their life.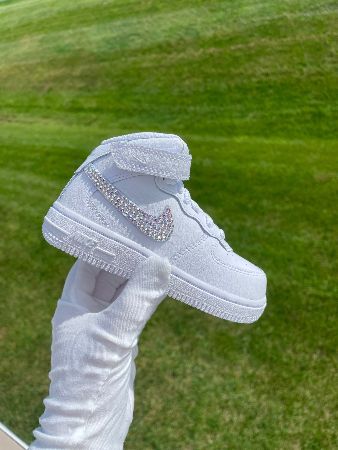 Sneakerheads will love these pair of Nike shoes. No matter how old (or young) a person is, they'll definitely look stylish while wearing these on.
Plus, these will look good on any outfit in any season.
18. Star Wars Crystal Figurine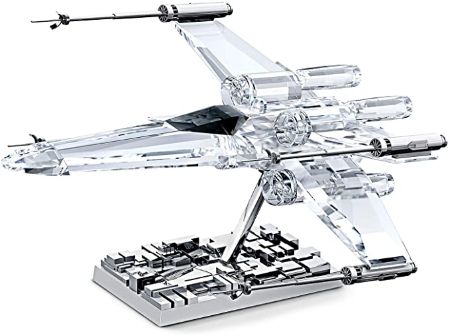 For couples who are the biggest Star Wars fans you know, this figurine is the best gift to get.
It will be an awesome Swarovski baby gift since it will be a grand gesture of welcoming the baby into the world as well as into the Star Wars fandom.
You won't have to choose between practicality and cuteness since this gift will give you that and more!
The present is made with adorable crystals that will also keep the pacifier of the baby clean and safe from germs and bacteria.
20. Gemini Pink Kris Bear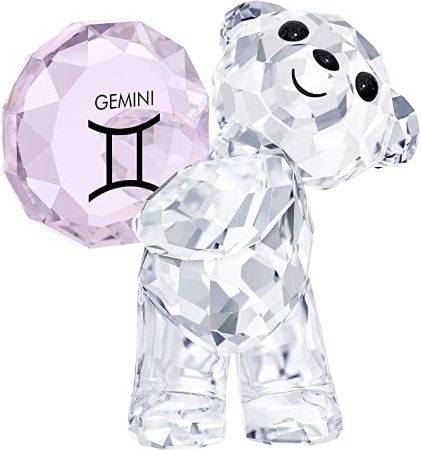 Raise your hand if you're a proud Gemini!
Geminis are exceptional human beings who are well-known for their passion, curiosity, and kindness. Welcome another Gemini into the world with this adorable Swarovski bear.
21. Mother and Baby Panda Figurine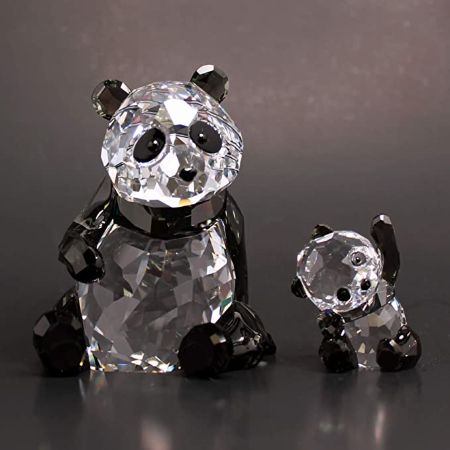 Raising a child is not an easy feat but through this panda set, you'll show that you have complete trust and confidence that they'll be amazing parents to the baby.
22. Bell and Star Ornament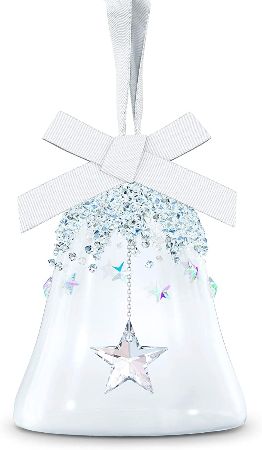 Ring the bell because it's time for a celebration!
Even if the baby hasn't been born yet, they'll know that they'll be entering a household filled with love and happiness as symbolized by this beautiful bell and star ornament.
The Best Swarovski Baby Gifts
You won't go wrong with these charming Swarovski baby gifts. Parents will love these gifts since it will be a thoughtful reminder of an important event in their life.
Check out these other lists to get more incredible gift ideas for your recipient: