Help welcome this new chapter in the groom's life with these epic bachelor party gifts. These presents will serve as a fun send-off as he enters the complicated yet exciting world of marriage.
Pick the best bachelor party presents for your brother, friend, or coworker below.
10 Awesome Bachelor Party Favors
1. Party Favor Bags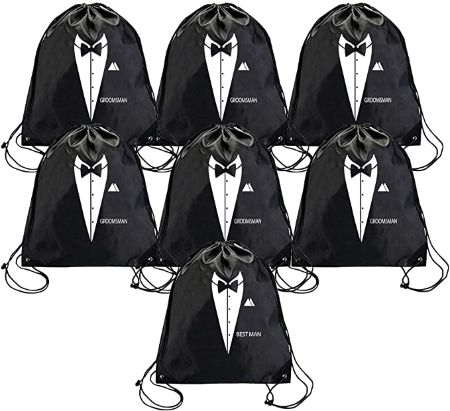 Show your gratitude and appreciation to your groomsmen for showing up and making your bachelor party a night you'll always remember with these dapper party bags.
Don't forget to add the other items on this list to these goodie bags!
2. "Hangover Kit" Gift Bags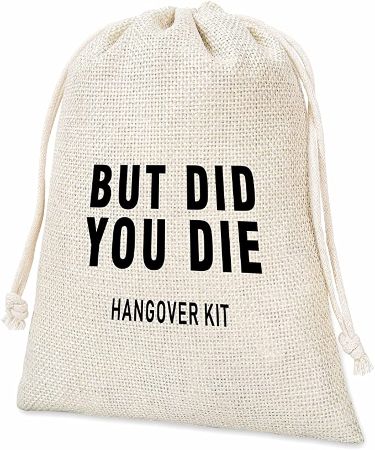 Are you ready for a wild and fun night? If so, you should also be prepared for the day after the party (#adulting).
Place all the essentials that will cure the hangover caused by one of the best nights of your life in this ec0-friendly bag, like an AfterDrink pill, a Party Patch, and this detox drink.
3. Necktie Beer Holder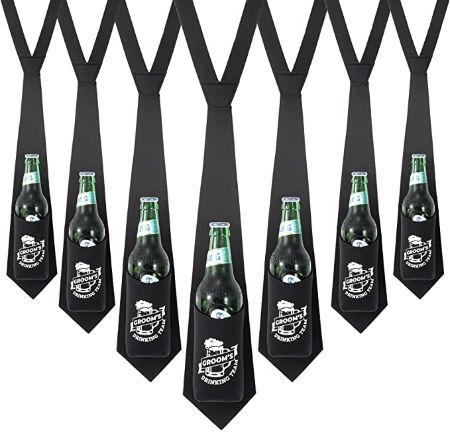 Wear this necktie beer holder as a last salute during your wild and epic nights as single man. Now that you're going to be married to the love of your life, it's time to hang those party suits and have more peaceful nights staying in with your wife-to-be.
Or… you can still party all night long and include your fun wife in the gang.
4. Thug Life Party Sunglasses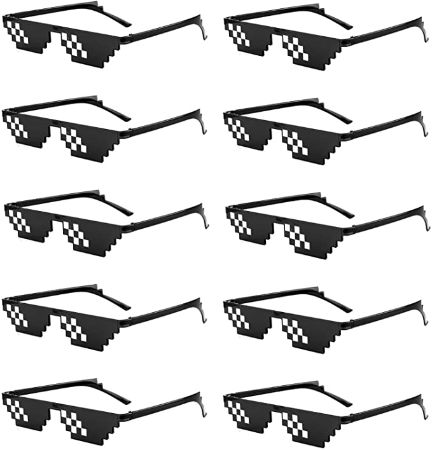 For your pals who have been with you throughout all the fights, laughs, and special events in your life, these thug life sunglasses will be a worthy prop to end another chapter in your life.
Sport these glasses as you pose for the camera. Say cheese!
5. Suit and Tie Shirt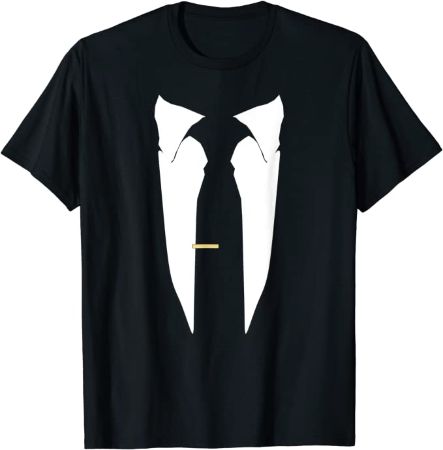 Black tie optional…or not!
With this cool suit and tie shirt, your groomsmen will look dashing and dapper in comfort. After all, it's important to have comfy clothes with all the fun things planned for the night.
6. Golf Balls
This is a not so gentle reminder that even with the gang tying the knot one by one, Saturdays are still (and always will be) for the boys.
If golfing is one of your favorite bonding activities on the weekends, these golf balls will be an awesome addition to those party bags.
7. Blonde Bombshells Golf Tee Pack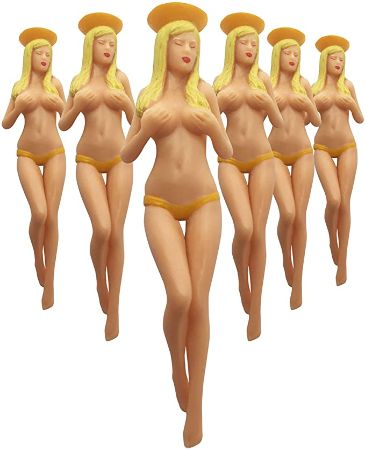 If you're planning on giving the golf balls above, why not include these blonde bombshell golf tees as well? Your groomsmen will be known as the men who own the coolest golf tees in the country club.
8. Inflatable Beer Cooler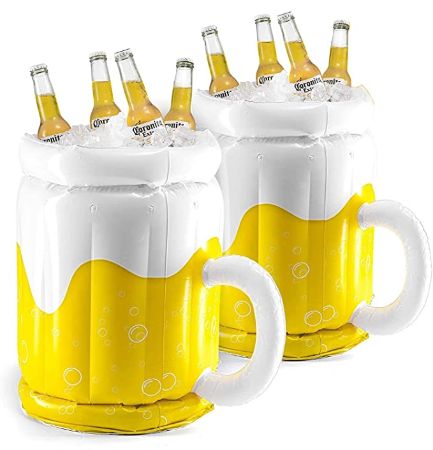 Forgot to bring the beer coolers? That's no reason to cancel the fun because this inflatable cooler (that's shaped like a beer mug) will come to the rescue.
Just add some ice and your favorite drinks to get the party started!
9. Dancing Stripper Straws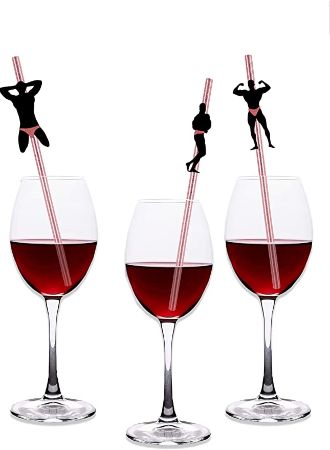 Is it even a bachelor's party without a stripper? If there's a nonnegotiable rule of "no strippers allowed" at the party (boo!), then these straws will be a good substitute. Here are female stripper pole dancer straws if that's how the groom rolls.
10. Glow Sticks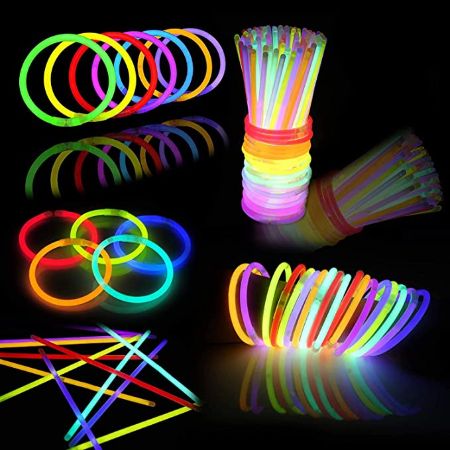 You'll know that a party is going to be epic when there are glow sticks all over the place. Glow sticks are must-haves at concerts, events, and outdoor activities.
With 144 glow sticks in the pack, you'll never run out of options on where and how to use them.
5 Greatest Bachelor Party Gifts for the Groom
11. Regal King Crown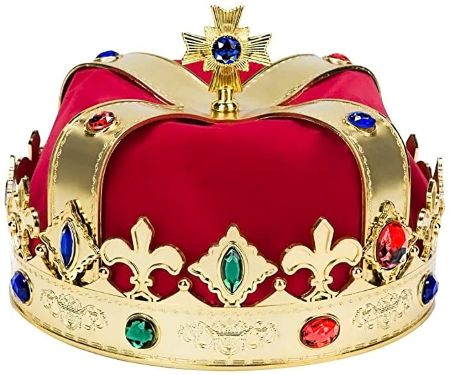 Give this crown to the man of the hour and king of the night (aka the groom). On this special occasion, he gets to enjoy being a single man for one last time.
Let him feel like royalty by getting this cool crown for him to wear at his bachelor party.
12. "I Don't Need Google" Shirt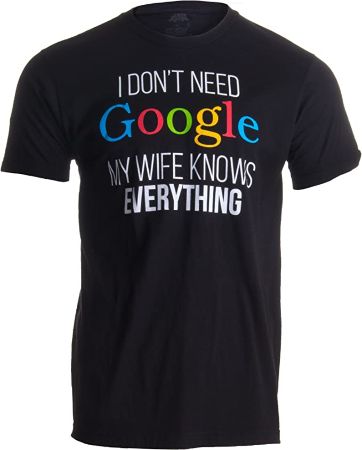 A happy wife means a happy life. And one thing that will make their wife happy is by admitting that she's always right. It's best to introduce him to the inner workings of marriage as soon as possible.
This shirt will be his guide for the number one rule in the book.
13. Male Care Hygiene Bundle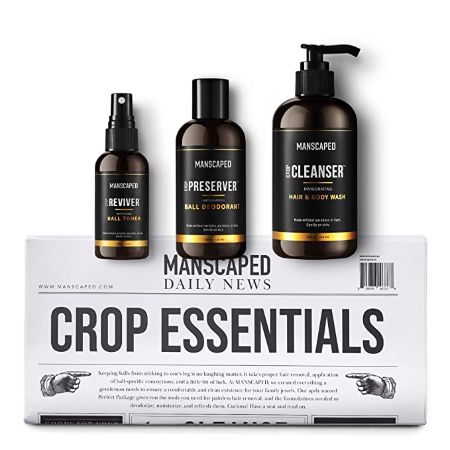 As he enters a new and exciting chapter in his life, it's important to be the best version of himself. This hygiene bundle includes a hair and body wash, deodorant and moisturizer, and disposable shaving mats.
He'll be more than ready for his wedding day thanks to this kit.
14. "She Said No Strippers" Groom Sash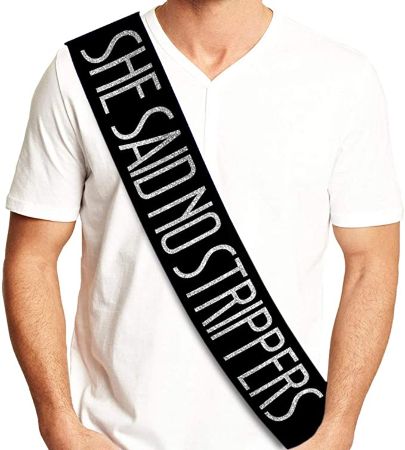 Even if no strippers are allowed to join the party it doesn't mean that it won't be a fun boy's night. Let the groom wear this sash as you play, dance, and sing the night away.
15. Alcohol Labels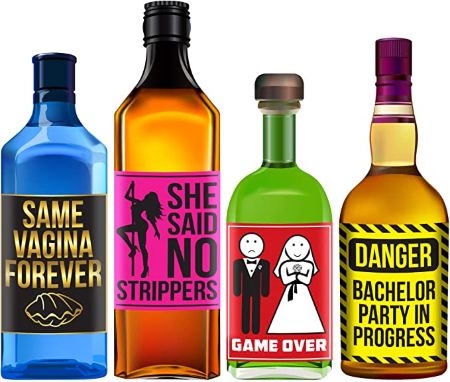 Make the alcoholic beverages more "bachelor party-friendly" by sticking these cool labels on them. These are high-quality stickers that are also glossy and waterproof. The set includes four unique designs.
5 Last-Minute Bachelor Party Gifts for the Groom
16. Amazon.com eGift Card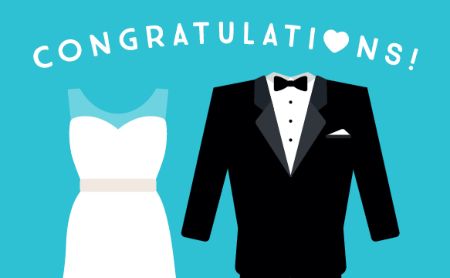 We all know that getting married and starting a new life can be expensive. Let them choose the gift that they really need and want for their space with this Amazon gift card.
The amount of the gift card ranges from $25 to $150.
17. Game Over Wedding Socks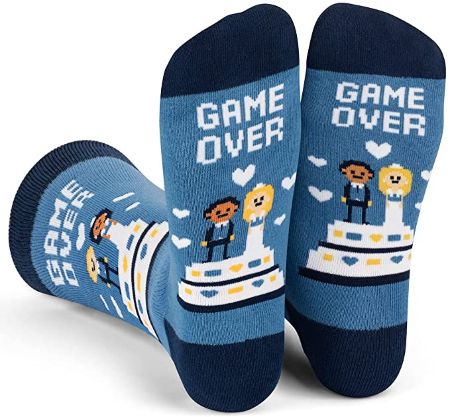 Socks are always a foolproof gift no matter the occasion. With their cool illustration and funny caption, these socks will be a hit not only with the groom, but also with the beautiful bride.
18. "The One Where I'm the Groom" Shirt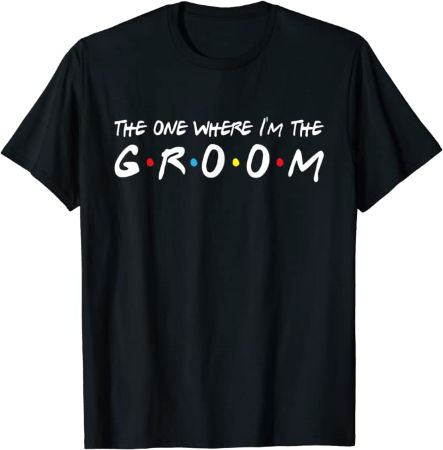 A fan of the hit and timeless TV show Friends will love this shirt. Aside from the Friends reference, it's also comfortable to wear since it's made with breathable cotton and polyester.
Choose from the eight colors available such as black, green, and blue.
19. Embroidered Handkerchief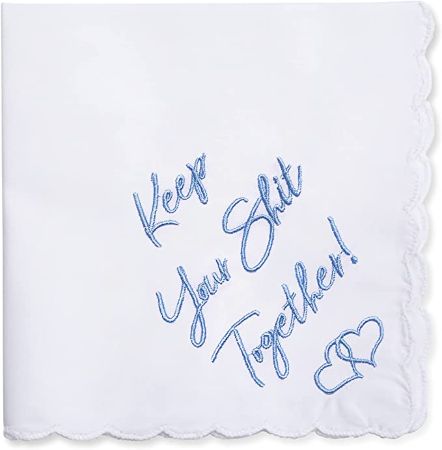 Looking for a heartfelt present that will also be useful for the wedding? This handkerchief perfectly fits the bill.
This handkerchief will remind the groom to "keep his sh*t together" as he's filled with emotions when the bride walks down the aisle.
20. Skeleton Bride and Groom Ceramic Salt and Pepper Shakers Set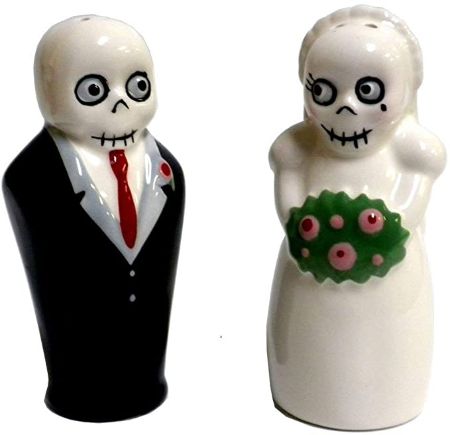 This salt and pepper shaker set will remind them of their promise to stay together 'till death do they part. It's a cute gift that will look great in the newlywed's kitchen.
Brownie points if the happy couple also loves Halloween.
5 The Best Bachelor Party Gag Gifts
21. Beer Belly Waist Pack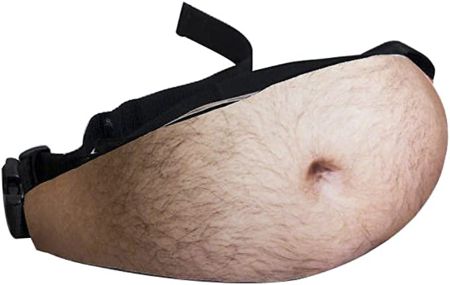 It takes years to achieve the perfect dad bod, but don't worry because your recipient can have it without putting in the time and effort with this fanny pack.
And if this isn't enough, add these funny gifts for men to your gift.
22. Novelty Boxer Shorts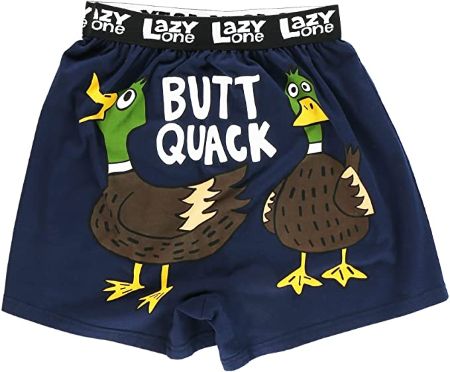 Here's a fun gag gift for the groom that's also functional (a win-win). Both he and his spouse will have a laugh whenever he wears these boxer shorts.
Other designs include deer, skunk, and bat prints.
23. Bikini Tops and Bottoms Party Candles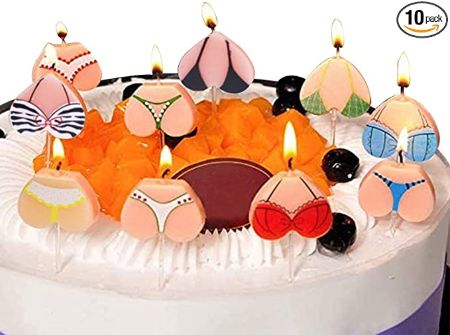 Have a celebration coming up? Add these cheeky party candles to make the occasion more memorable. Regardless if it's for his birthday, boy's night out, etc., these will be cool props.
Plus, they're smoke-free!
24. Toilet Golf Game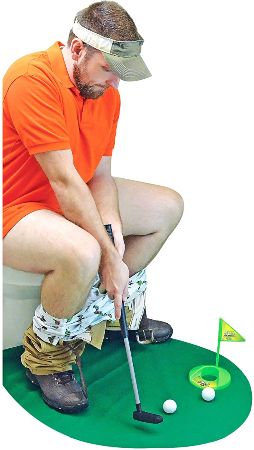 Being a husband means having less time for his favorite hobbies. Make the most out of his time (even in the bathroom) by doing the thing he loves the most — golfing!
This toilet golf game includes a "do not disturb" door sign, golf balls, golf mat, and more!
25. Toilet Fishing Game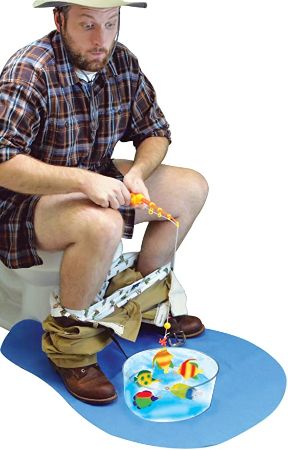 For men who prefer fishing to golfing, this gift will be more suitable.
Bachelor Party Gifts for an Amazing Night
Entering a new chapter in one's life can be intimidating, but knowing that he's got amazing groomsmen that will always have his back will put him more at ease.
Give your recipient a night he'll remember for the rest of his life with these cool bachelor party gifts and favors.
More amazing gift ideas await you in these posts, too:
What's the best gift you've received at your bachelor party? Share one thing you wished you received on your special night in the comments below.