Looking for some special gifts for women in their 20s? If you want to surprise them with a nice present but have no idea what women of that age want, then you're in luck.
I've compiled all the things that are included in their wish lists in this comprehensive list. All you need to do is pick one item on this list to make their day.
Yep, it's that easy! What are you waiting for? Read on to find the 24 of the coolest and most in-demand gifts for women in their 20s.
12 Cool Gifts for Women in Their 20s
1. Large Vanity Mirror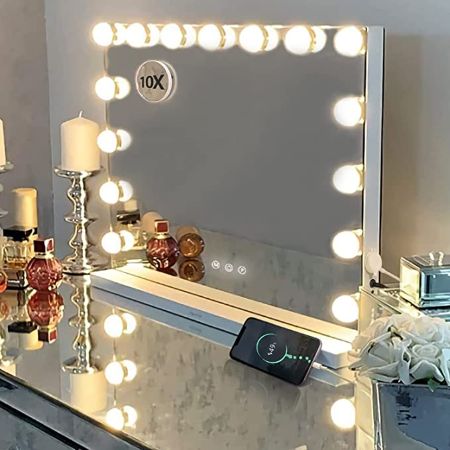 She'll feel like a superstar while using this pretty vanity mirror. It has a total of 15 bulbs that have adjustable lighting. There's also a charging port where she'll be able to charge all of her gadgets while glamming up.
If those awesome features were not enough to convince you to get this, then the extra mirror with magnification feature will seal the deal.
2. Hanging Photo Display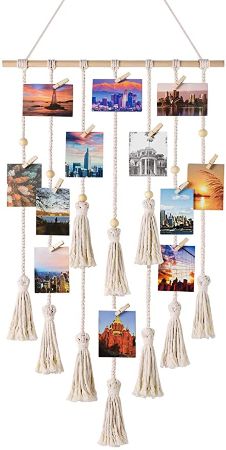 Women in their 20s are go-getters that's why this vision board will be an excellent present. Hang a photo of the places they want to visit, their dream apartment, and their dream job.
Seeing all these things displayed in their space will motivate them to achieve great things.
3. Anne Klein Watch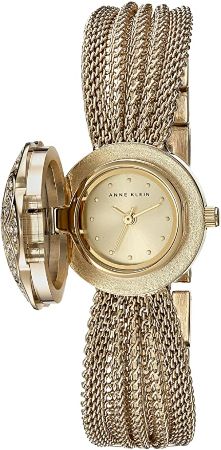 A watch is a great gift for a woman since it's a good investment. You should get this one because it's not just a watch but a fashionable accessory as well.
The feminine floral-shaped cover is accented with 109 crystals. It's also durable and waterproof so she'll be able to rock this watch even in her 30s.
4. Wine Coasters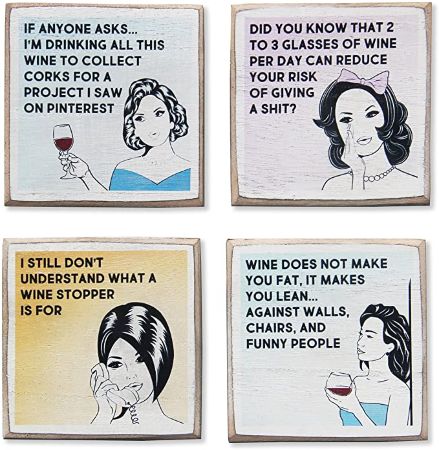 Here's a funny present for your girl friend who's having a housewarming party. These coasters will be perfect for any party that includes good company and a bottle of wine.
The set comes with four sayings that are half funny and half relatable. Plus, the coaster holder works as a wine bottle holder as well.
5. Leather Diffuser Bracelet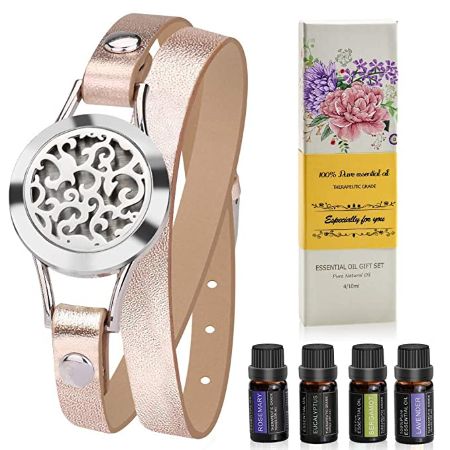 She'll feel calm and relaxed wherever she goes with this diffuser bracelet. Just wear the chic bracelet and add a few drops of the essential oil to be surrounded by the heavenly smell throughout the day.
The set comes with a bracelet and four bottles of essential oils.
6. Inflatable Lounger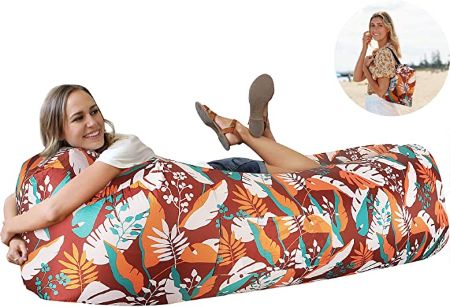 Does your recipient love to travel? This lounger will be super useful for all her adventures.
She'll be able to bring it in her camping, trekking, and fishing trips. The best thing about this gift is that it's compact and can be conveniently stored inside a carry bag.
7. Sushi Socks Box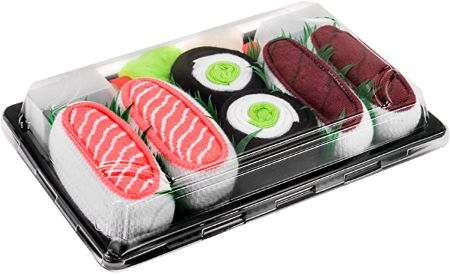 She'll love how adorable and useful these sushi socks are. These fun socks are shaped like makis, soy sauce, and wasabi making them too cute to wear.
They're also not just aesthetic since they're high-quality and durable as well.
8. Fujifilm Instax Mini 70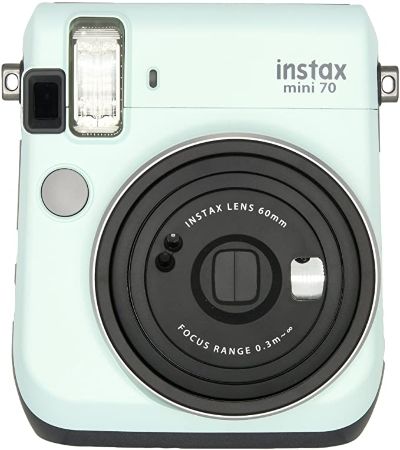 Capture great photos of the best moments of their life using this Instax. This is perfect for women in their 20s since it has a sleek and chic design. It also features improved picture quality that will allow her to take great photos even in low-light settings.
Pick from the 10 colors available such as gold, black, and yellow.
9. Moon Lamp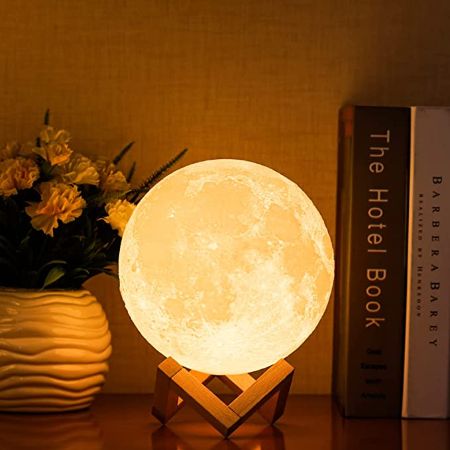 Light up their room with this beautiful moon lamp. The lamp has two colors so your recipient can choose whether to use the white or yellow light feature. It also has a rechargeable battery so it's long-lasting and eco-friendly.
10. Mermaid Tail Blanket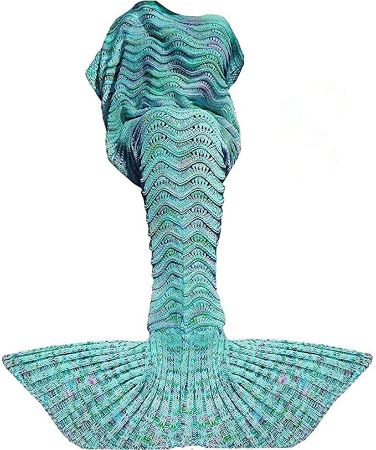 Why give them an ordinary blanket when you can give them this beautiful mermaid tail blanket instead?
It will get them cozy and warm while doing the things they love. Brownie points if they're also a fan of the Little Mermaid.
11. Spin N Curl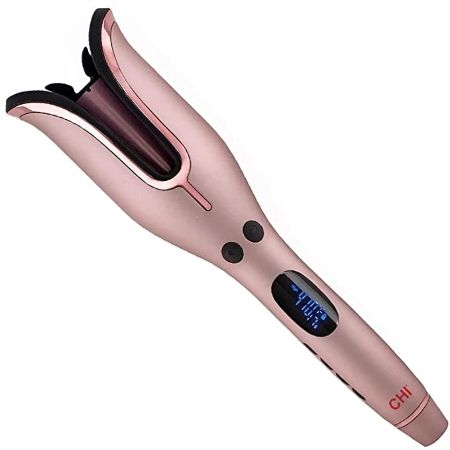 This hair tool is a gamechanger. It will save them a lot of time from fixing their hair since it will cut their preparation time by half. Your recipient won't be late for their appointments or meetings thanks to this handy tool.
Don't believe it? Watch this video tutorial.
12. Coffee Machine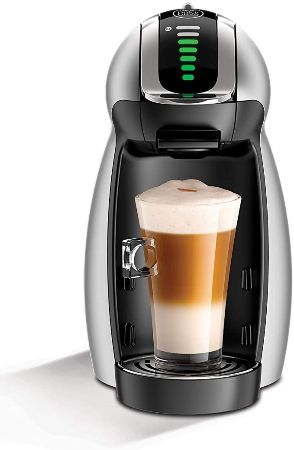 Waking up in the morning won't be so hard when she knows that a delicious cup of coffee is just one click of a button away. Say goodbye to Starbucks since the Nescafe Dolce Gusto Genio 2 will make her a top-notch barista.
Complete the gift by adding these capsules as well.
12 Thoughtful Gifts for a 20 Year Old Female
13. Spa Gift Box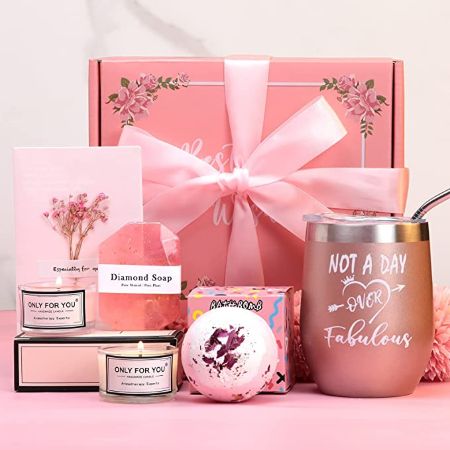 All the things that she'll need to practice self care are in this package. It's complete with a tumbler, bath bomb, scented candles, and a whole lot more.
Get more relaxing self care gift ideas here.
14. Mini Purse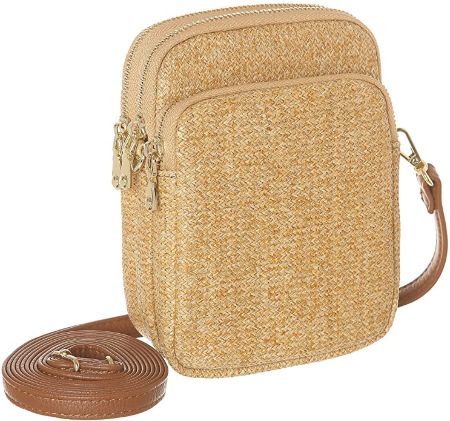 Women need a small purse that will be handy while doing their errands. This aesthetic purse will be a good choice.
It has three compartments that will easily fit their wallet, IDs, and phone. Plus, the purse looks chic and stylish that will be a hit for women in their 20s.
15. Aromatherapy Diffuser and Essential Oil Set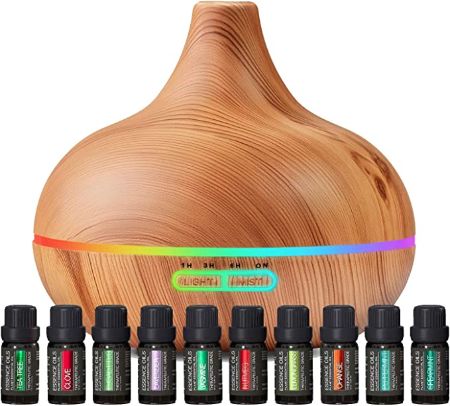 Their space will smell amazing once they turn this aromatherapy diffuser on. The diffuser has a lot of features that will make it worth your every penny such as 15 light modes and timer and miss output options.
This bundle already comes with 10 essential oil plants such as tea tree, spearmint, and lemongrass.
16. Vine Leaf Necklace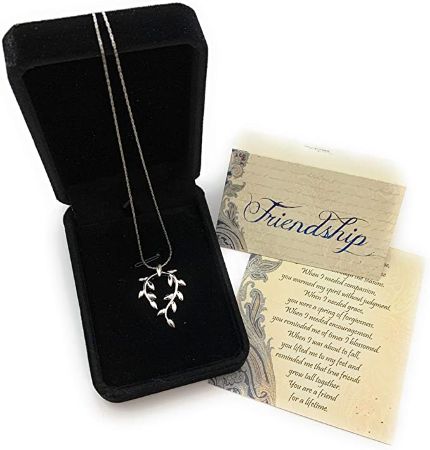 Your recipient will look exquisite wearing this leaf necklace. It will level up their outfits and will add more elegance to them.
Give this to your best friend who's always remained at your side throughout all the years. Aside from the necklace, this gift also comes with a card where you can write a heartfelt note.
17. 20 Bracelet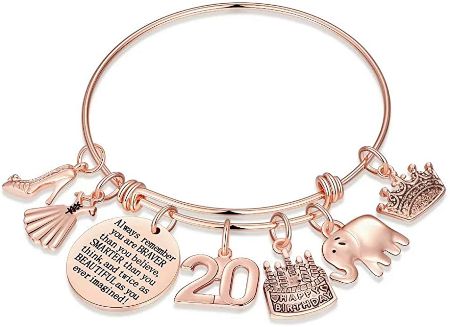 Welcome the 20s with a bang with this chic charm bracelet.
Having this bracelet will remind your recipient of all the wonderful adventures their 20s have in store for them. There'll be a lot of shopping, parties, and meeting new people.
18. Zodiac Sign Bracelet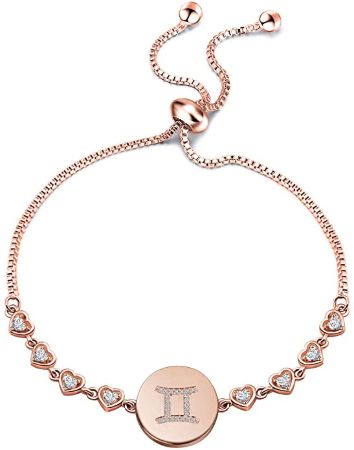 Get this cool bracelet if your recipient is into astrology, horoscopes, and numerology. Pick their zodiac sign as the pendant to make it more personalized.
The materials used in the bracelet are lead and nickel free so it's safe for everday use.
19. Solar Wind Chimes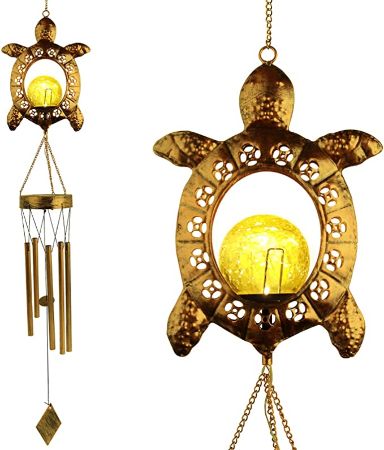 Their space will be a beaut with these wind chimes hanging on their porch. Seeing the sun reflected in this at night will make it even more splendid.
Plus, the adorable turtle along with the moon makes this gift unique and aesthetic. Add in the harmonious sounds and this will be the best present they'll receive all year.
20. Teacup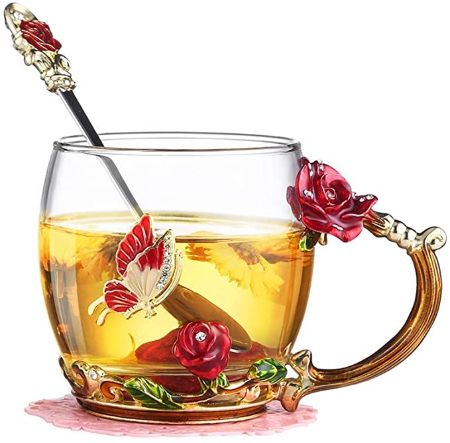 Everyday will be like a fairytale because of this pretty teacup.
Adorned with roses and butterflies, this cup will make them feel like they're part of a Disney princess movie. It comes in different colors and sizes so you can pick the one that will best suit your recipient's needs.
21. Water Bottle

It's important to stay hydrated all the time so give them this water bottle.
What's special about this bottle is that it has a Brita filter which improves the taste by filtering the water and removing chlorine. Since it's insulated, their water will stay cold for up to one whole day.
22. Makeup Bag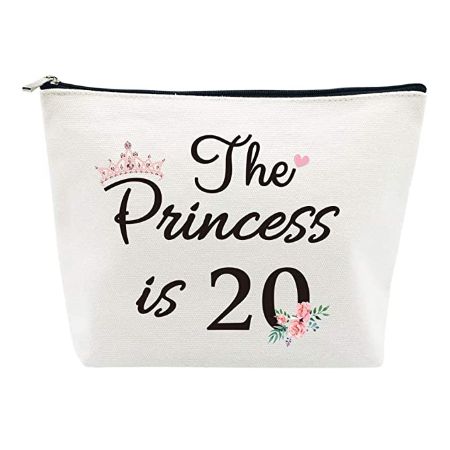 Get this makeup bag for your recipient's 20th birthday.
It will be a nice memento of the day she finally entered adulthood. The pouch is spacious as well so she'll be able to keep all of her necessities, makeup, or writing materials in it.
23. Fuck This Shit Show By Crazy Tired Beetches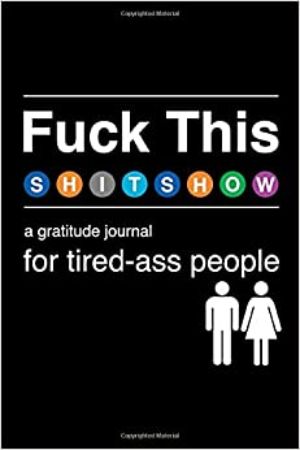 Even if life sucks, there's always something to be grateful for.
This journal will help your recipient let it all out— all the pain, troubles, and frustration that they're feeling. It has especially designed pages for all their emotions: Asshole of the Day, Rant On, Shit List, and Today I'm Proud I Didn't.
24. Badass Affirmations by Becca Anderson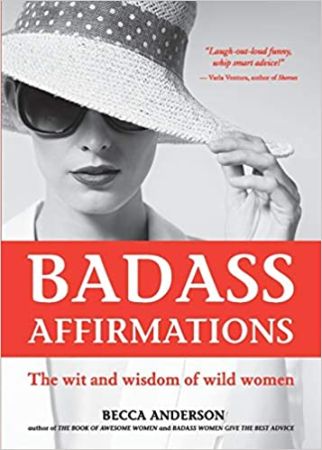 Did you know that the benefits of doing affirmations are backed up by science?
Let them reap the benefits of this healthy habit through this book. Your recipient will be just one affirmation away from having their best and most awesome year yet.
Gifts for Women in Their 20s That They Actually Want
I'm sure that your recipient will love these gifts since they're all trendy, fashionable, and useful. Receiving these presents will warm their heart and brighten their day.
Check these lists out for even more amazing gift ideas for women in their 20s: