If your 24th anniversary is coming up and you have no idea what to give your significant other, then you've come to the right place!
The first thing you must determine is whether you want to give a traditional or modern gift. Traditional presents involve opal gemstones while modern presents consist of musical instruments.
Whether you want to follow tradition or are more inclined to give a modern present, this list has great gift items for you! Read on to find the most thoughtful 24th anniversary gifts for the love of your life.
4 Traditional 24th Anniversary Gifts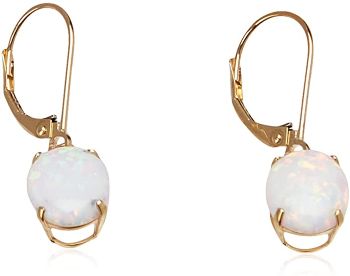 Adorn your SO with these lovely opal dangle earrings. These will show your appreciation and love for the past 24 years.
This gift is also a good investment since it's versatile and will make any outfit more elegant. It's perfect for parties, graduations, dates, and more!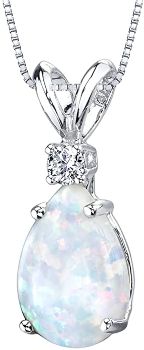 For the woman that's been with you throughout the ups and downs of life, this necklace is a great accessory to show your gratitude.
Plus, this stunning teardrop pear-shaped necklace is made with durable 14k gold and is hypoallergenic.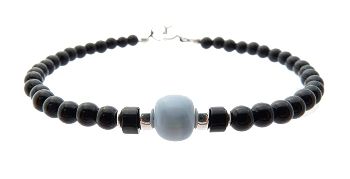 If your husband prefers minimalistic gifts, this gemstone bracelet will be a fantastic gift for him! It's a simple yet classy bracelet that will look great for both casual and formal looks.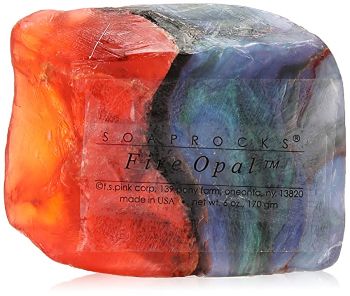 Give your special someone this exotic fire opal soap for your anniversary. It's not just aesthetic, but also practical since it works as a cleansing soap as well.
This soap is a cool and unique item that can be great decor, too!
4 Modern 24th Anniversary Gifts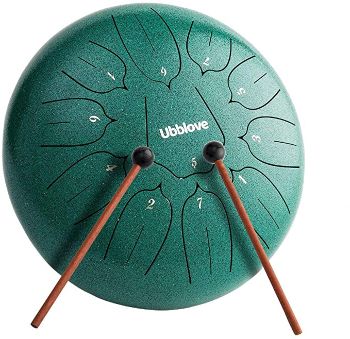 Does your SO want to learn how to play the drums, but doesn't want to spend years mastering the instrument? These steel tongue drums are a great compromise!
Aside from the steel tongue drums, the set also includes a bag, mallets, and music score.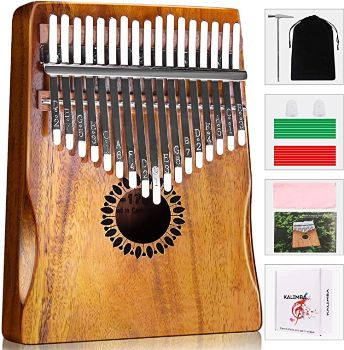 This thumb piano is an excellent instrument since it's compact and beginner-friendly.
Learning to play a new song on this instrument will only take five minutes! Plus, it's compatible with this app that will help them tune the piano.
Building this puzzle will be a fun bonding activity for both of you! Not only is it a unique present, it can also be a creative piece of decor for your home.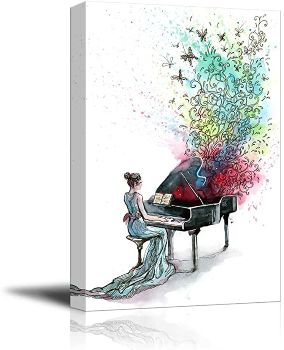 Add some color and life to their space with this beautiful wall art that comes with a toolkit to hang it with no hassle. This exquisite artwork comes in four sizes: 12×18, 16×24, 24×36, and 32×48 inches.
24th Anniversary Gifts for Him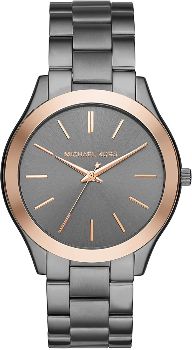 Give your man this stylish Michael Kors watch to celebrate another milestone in your relationship.
Michael Kors is known for producing durable high-quality products, making this watch a fantastic present that's worth its price.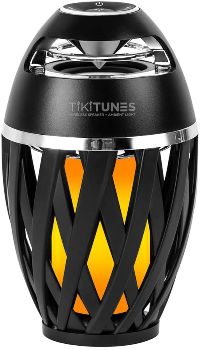 If your giftee loves listening to music and watching films, then this Bluetooth speaker will be an amazing gift. Plus, this is a great speaker for both outdoor and indoor use!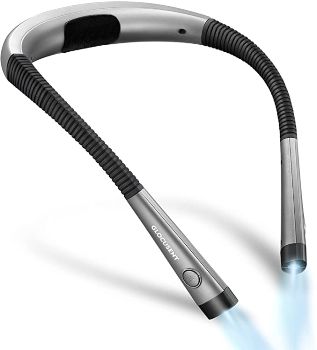 Is your husband a bookworm who can't stop reading even at night? Get him this useful neck reading light!
This will also help protect his eyes by giving proper lighting while he reads his favorite books.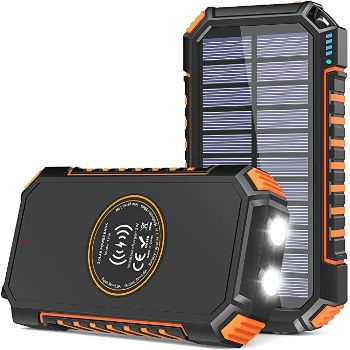 Low battery won't be a problem anymore with this practical solar charger. This charger is a must-have if he likes outdoor activities such as camping, hiking, and fishing.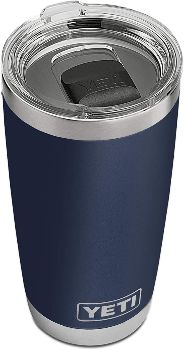 This sturdy tumbler will keep him hydrated and healthy throughout the day! Plus, it's BPA-free and dishwasher safe. Choose from 23 different colors and designs.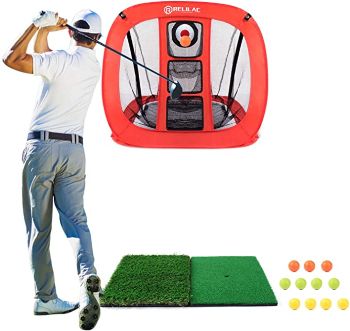 For the spouse who can't get enough of golf, this golf chipping net will be a dream come true! With this net, they can practice chipping anytime and anywhere since it's lightweight and portable.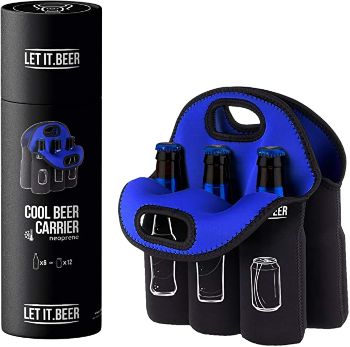 This beer holder will be a fun and practical gift for his night out with friends. Since it's made with neoprene, it's easy to carry and will also keep his drinks cold. Plus, it's foldable so it's easy to stack and store as well.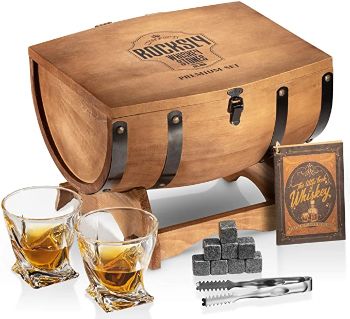 This rustic whiskey gift box is a terrific gift for a whiskey enthusiast because it's not only functional, it also makes for a cool display piece!
The set is complete with a half barrel storage box, whiskey glasses, bourbon stones, cocktail recipe cards, and more!
24th Anniversary Gifts for Her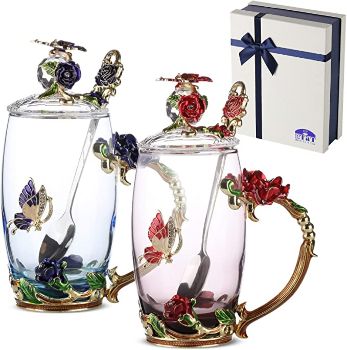 For the woman who made your life like a living fairytale, these enchanting teacups will be the best gift for her!
This teacup set includes two glass cups and matching spoons and lids. It also includes an elegant box, making it gift-ready.
Show the world who's the best wife ever with these adorable succulent pots! Each pot includes a bamboo saucer and a base drip hole. Add these succulents to complete the gift.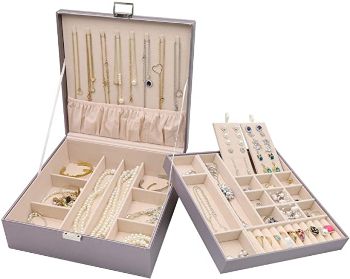 Help her organize her earrings, necklaces, rings, and bracelets with this fancy jewelry box.
The organizer is spacious since it's double-layered and includes hooks, slots, and compartments. It will be a beautiful addition to her vanity!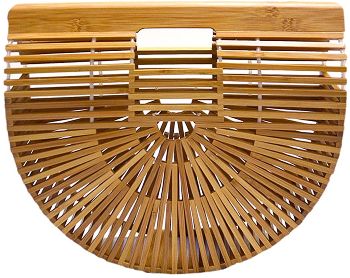 If you've given her numerous bags throughout the years and want to spice things up, this bamboo handbag is what you're looking for!
It's unique, chic, stylish, and will be perfect for summer. It also comes in three sizes.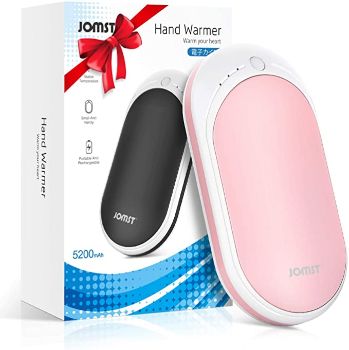 Does your wife get cold easily? This rechargeable hand warmer will be a lifesaver!
This gift is pocket size so it's easy to carry around, and has three levels of heating temperature that will warm her hands instantly.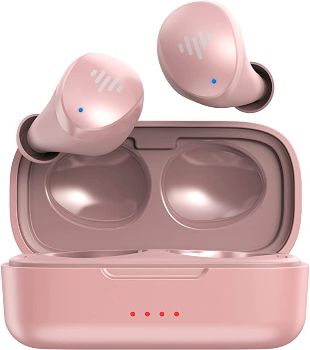 These cute wireless earbuds are a great gift since they're useful for both leisure and working out.
Plus, they're waterproof and feature excellent stereo sound and a clear microphone. They come in black, blue, purple, and more!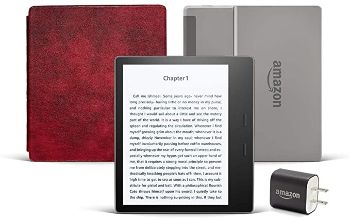 Splurge on your wife by getting her this Kindle Oasis e-reader. Kindles are great investments since they're long-lasting and are also good for the environment. This set includes a kindle, leather cover, and power adapter.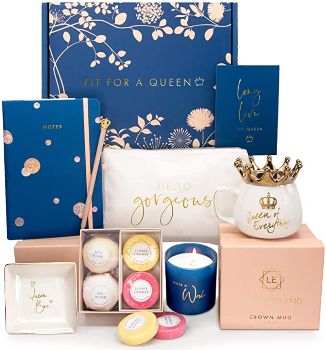 Pamper your queen with this royal gift set. It includes wonderful items that will give her an awesome me-time experience with scented candles, bath bombs, and more!
The Best 24th Anniversary Gifts for Your Partner in Life
Maintaining a marriage can be challenging, so the fact that you were able to strengthen your relationship for the past 24 years is worth celebrating!
Do you have any tips on how to keep a marriage strong, happy, and alive? Share your experience in the comments!
Check out this list of the best 5 senses gifts for even more gift inspiration!