Let their move be an exciting and meaningful experience with these thoughtful housewarming gifts.
Moving into a new house brings about a lot of emotions: excitement, fear, joy, and sadness, all at the same time. Make the transition a little easier with one of these fun and thoughtful presents.
This list has something in store for a family member, friend, and a new neighbor.
10 Housewarming Gifts for Your Family
1. Wood Wall Map
Inspire them to go out of their comfort zone and explore the world with this wall map. It will also help them plan their next dream vacation. Aside from the map, intricate details include a compass, boat, and airplane.
There's also an option where the names of the countries are listed on the map.
2. Maad Bathroom Guest Book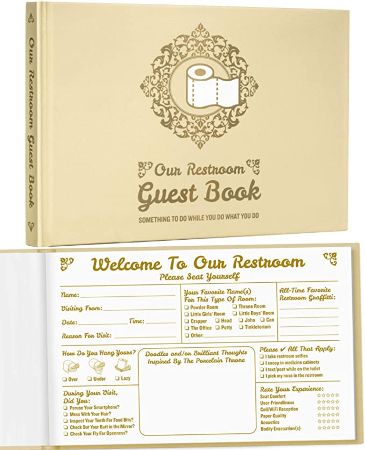 Get to know the guests a little more through this gift. This is no ordinary guest book since it asks unconventional and hilarious questions that will let them have a deeper connection.
Plus, guests will be able to rate their bathroom experience from five to zero stars (LOL).
3. Artificial Bird of Paradise Plant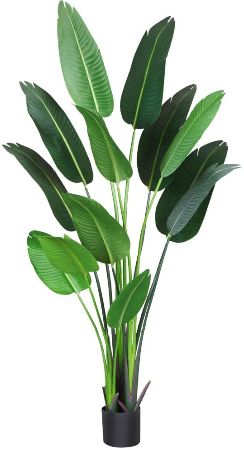 Adding plants to a new space will make it a lot homier and more aesthetic. This artificial plant will be perfect for your recipient if they don't have the time to take care of plants but still want to have something green in their space.
Plus, artificial plants are easier to maintain and are more durable. A win-win!
4. "The One Where She Buys a House" Tumbler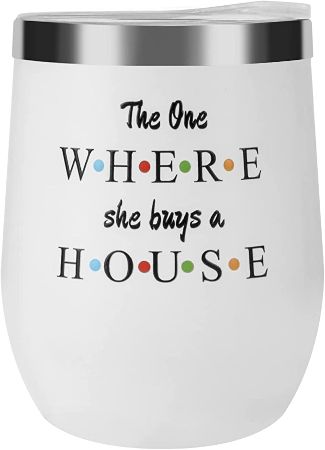 Here's an awesome present for your sister who's always binge-watching Friends. The mug will make them feel like they're in their own episode from the famous sitcom themself.
Check out this post for more Friends TV show gifts.
5. Knife and Kitchen Tool Set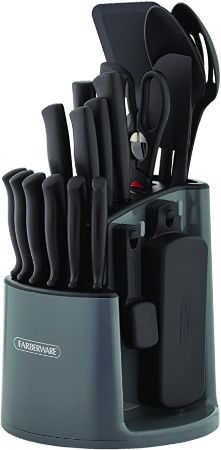 They'll turn into a master chef with these kitchen tools in hand. Cooking will also be made easier thanks to this gift since they'll have everything they'll need in one go.
It comes with knives, shear, turner, and 27 other tools.
6. Kitchen Towels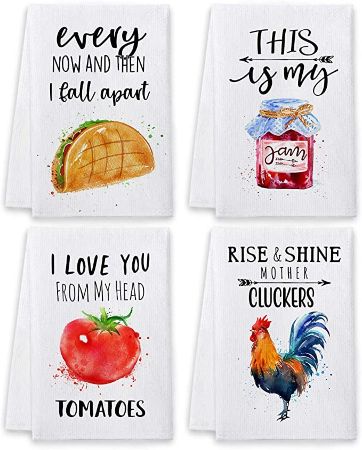 Decorate their new kitchen with these funny towels. They won't just keep the area clean but will also lighten the mood in the kitchen.
This is the ideal gift to buy your recipient if they love cooking (or eating) and appreciate some good kitchen puns.
7. Funny Scented Candle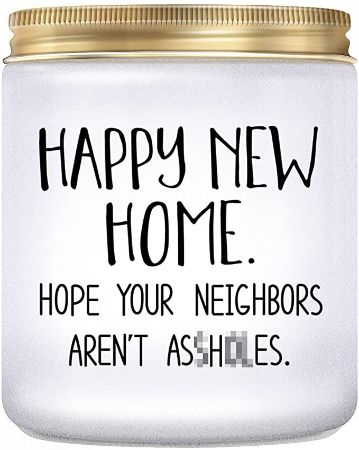 A new home means new neighbors. If we're being honest, we're as picky with our neighbors as we are with the house because they can either make or break our stay in the neighborhood.
Give them all the luck and positive vibes in the universe so that they can have great neighbors they'll get along with through this candle.
8. Smart Air Purifier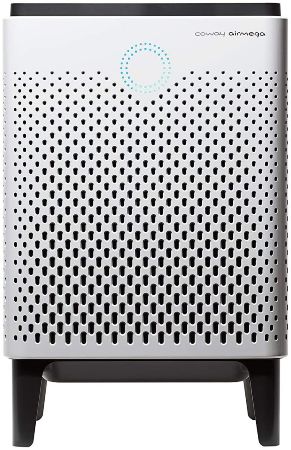 Clean air is crucial especially nowadays when viruses are spread through the air. Give them the priceless gift of good health with this smart air purifier.
The great thing about this purifier is that it can clean large spaces (up to 1256 square feet) with no to minimal noise.
9. Robot Vacuum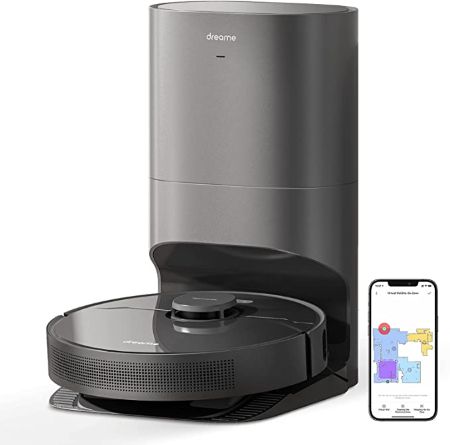 Got no time to clean? No worries since this present will save the day!
This robot vacuum will do all the dirty work for your recipient. All they have to do is sit back, relax, and watch the vacuum work its magic. It also features smart mapping and is compatible with Alexa.
10. Home Toolset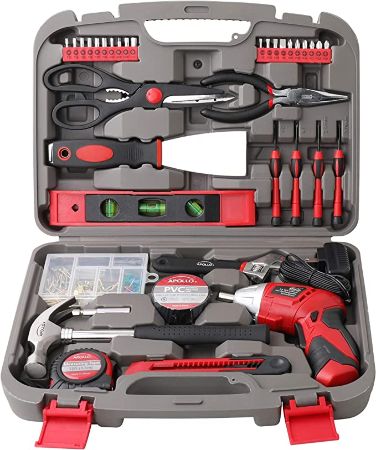 Your recipient will need to fix a lot of things around the house especially in the first few days of the move. This toolset will be useful in these tasks.
With more than a hundred tools, I'm sure that whatever they'll need to build their dream house is in here.
8 Housewarming Gift Ideas for Your Friend
11. "You Should Have Moved Closer" Candle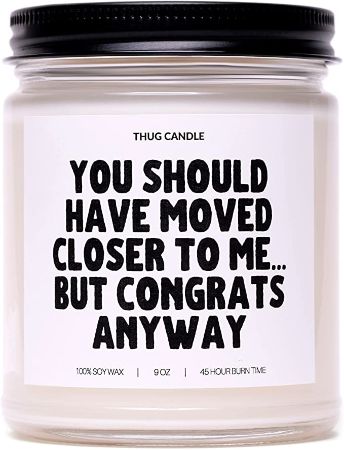 Living right next to your bestie is the dream. But even if they moved into a different place (boo!), show them that you're still happy with this new milestone in their life.
Lighting this candle will remind them of how lucky they are to have such a supportive and funny best friend.
12. Pandora Home Charm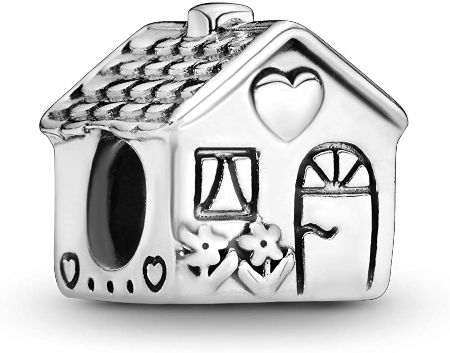 Every milestone in their life calls for a Pandora charm. Owning their very first home is a huge accomplishment and this charm will be a great reminder of that achievement.
Plus, it will be a great addition to their charm collection since it's cute, unique, and durable.
13. Wall Mounted Wine Rack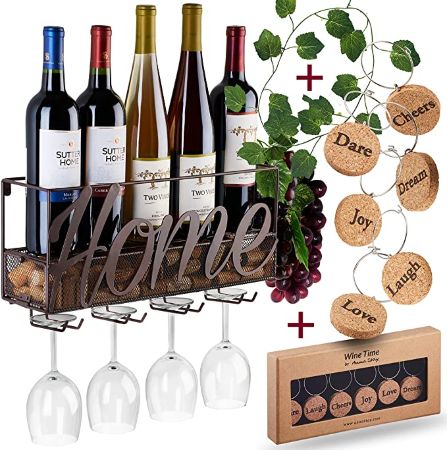 Your recipient won't need an extravagant wine cellar in their home when they've got this equally fancy wine rack.
It's a fantastic present for your friend who loves to host parties for the whole group. It's also easy to install so they'll be able to hang it without sweat in their kitchen, dining room, or minibar.
14. Pink Marble Coasters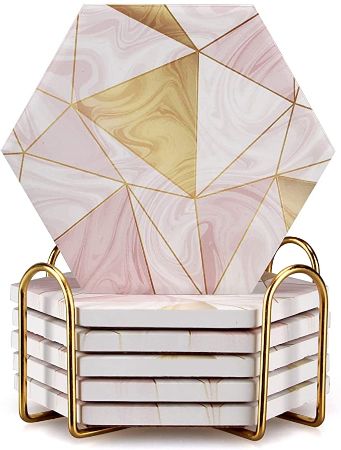 Sweaty drinks are a big no-no especially since they have new furniture to match their new home. These coasters will protect their tables from the damaging condensation caused by the refreshments.
Each pack contains six pieces of marble coasters and also comes in black and white.
15. Ceramic Teapot Set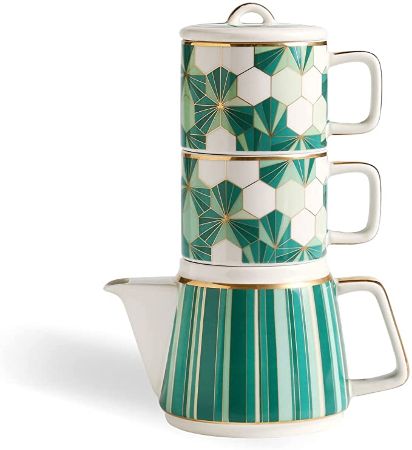 No one is too old to enjoy a tea party— especially you and your bestie. Enjoy an afternoon tea while catching up with your recipient with this beautiful teapot set.
Don't forget to add this tea selection box to complete the gift.
16. Floral Scented Closet Deodorizer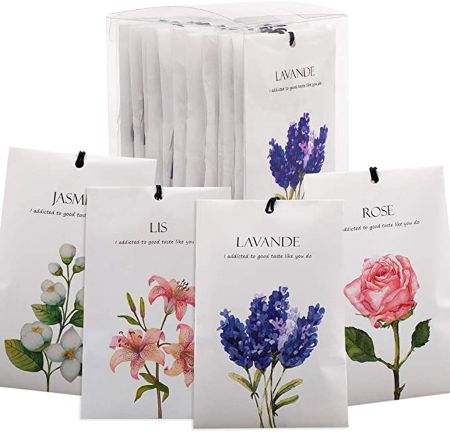 This deodorizer is useful and effective in removing the new house smell (aka paint, adhesive, and wood). The floral fragrance will make their space smell pleasant like a fancy hotel.
Place this deodorizer in the wardrobe, bedroom, or anywhere around the house.
17. Air Fryer
Air fryers have taken the world by storm. This kitchen tool has revolutionized cooking since everybody (and I mean everybody) can now cook a delicious meal effortlessly.
It's also helpful for people who are trying to have a healthier lifestyle because of the AirCrisp technology that reduces added fat by up to 80% without sacrificing the taste.
18. LED Showerhead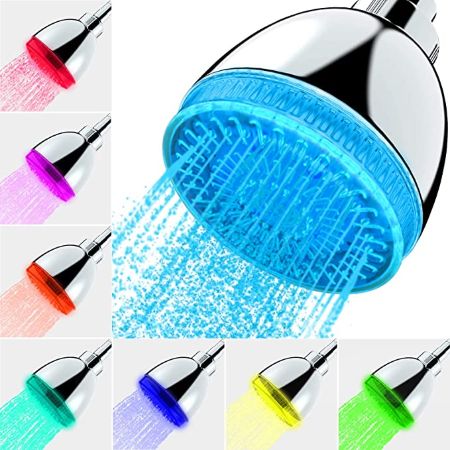 Give this cool LED showerhead to your party animal bestie. Having this showerhead is like having their own private party in the bathroom. This will give them a refreshing shower like never before.
Here's a waterproof Bluetooth speaker to complete the setup.
7 New Home Gift Ideas for Your Newest Neighbor
19. Welcome Sign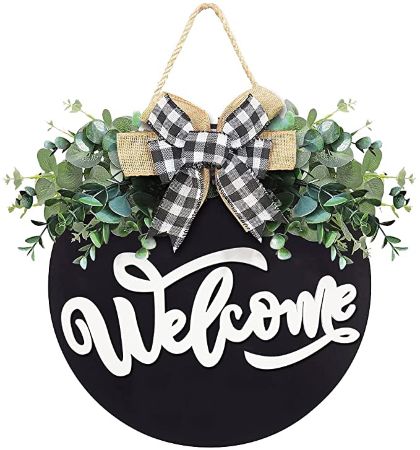 Welcome the newest addition to town (literally) with this gorgeous sign.
Your thoughtfulness together with this gift will make them feel at home. High-quality wood is also used in making this sign so it's sturdy and long-lasting.
20. Moscow Mule Mug Set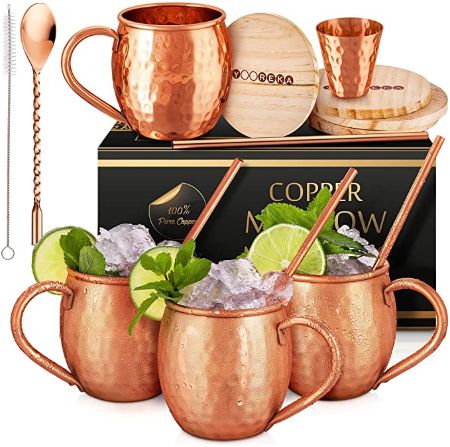 New homeowners will be delighted by this elegant mug set. It will look great on any home and is functional as well.
Plus, the complete set is tarnish-resistant and nickel-free.
21. Charcuterie Board Set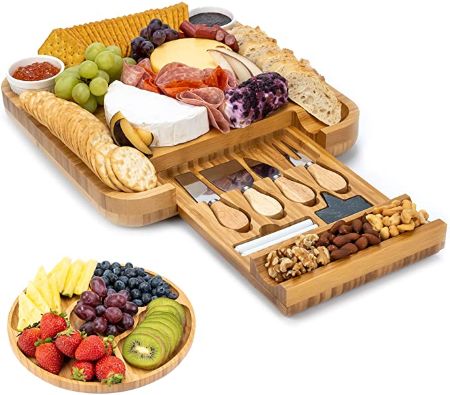 They'll be having a bunch of family and friends over in their new home so they'll be using this charcuterie board a lot.
Preparing a cheese board is quick and easy and is perfect for any occasion. Aside from the board, it also already comes with slate labels, bowls, and utensils.
22. New Home Keychain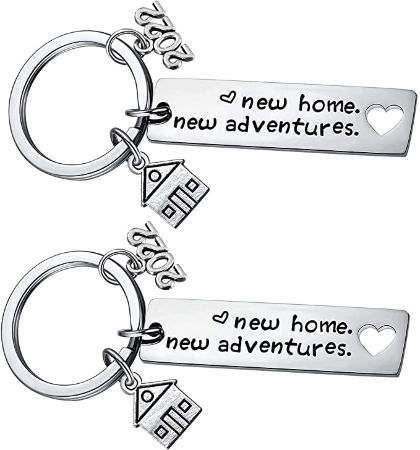 Commemorate the year when they finally moved into their dream house with this keychain. Giving this present is a sweet gesture that they'll remember forever.
Each pack comes with two keychains.
23. Wine Accessories Gift Set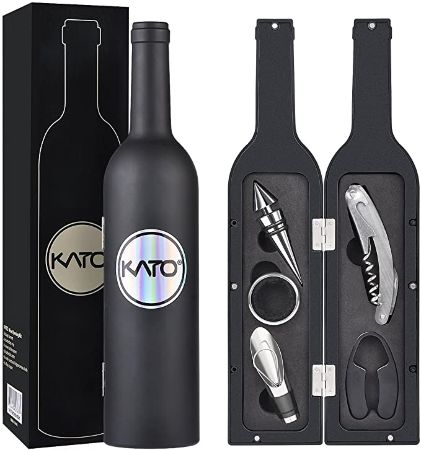 Every home needs a wine accessory set. This kit is one of the best in the market since it's complete and each tool is made from high-quality materials.
The five-piece set includes a knife, wine stopper, foil cutter, wine pourer, and drip ring in a bottle-inspired case.
24. Hummingbird Wind Chime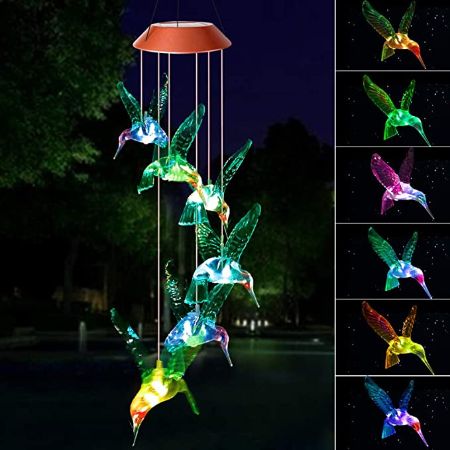 These wind chimes will be a treat to the ears and eyes. It looks phenomenal in the morning and magical at night.
It's also a thoughtful gift since a hummingbird symbolizes joy, luck, and healing.
25. 9-in-1 Kitchen Tool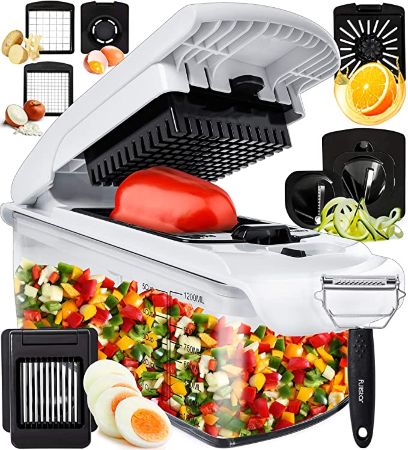 Chop chop! It's time to make a delicious meal.
Having this tool is like having nine kitchen assistants. It peels, slices, and separates ingredients effortlessly. It's the ultimate kitchen gadget that every household should have.
Housewarming Gifts That Will Turn Their House Into A Home
The best housewarming gift should be useful and functional. The gifts listed here check both boxes. Your recipient will love whatever gift item you pick since it will serve as a reminder of you in their new home.
Here are more awesome gift ideas: