Finding the perfect balance for your one month anniversary gift is tricky. You want to show your SO that you remembered and cared enough about the day, but don't want to come off as clingy as well.
So what are appropriate gifts to give your significant other as you celebrate the occasion?
I'm glad you asked.
In this post, I've compiled a list of 28 excellent monthiversary gifts that are the perfect mix of sweet and casual.
One Month Anniversary Gifts for Her
1. Kanken Classic Backpack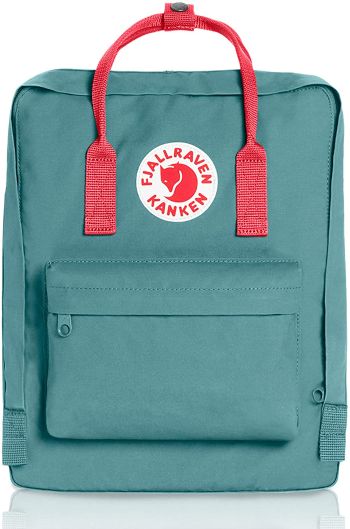 All girls need a trusty backpack that is spacious, durable, and chic, and this iconic Kanken classic backpack is the perfect present for your girlfriend. It has two huge compartments and is water and dirt-resistant. It'll be her go-to backpack for years to come!
2. Women's Fun Socks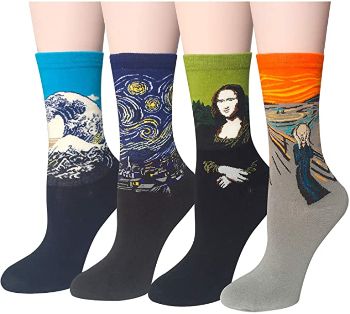 If your significant other is a fan of famous paintings, then she'll love these exquisite socks. With these socks, she'll have a piece of art wherever she goes.
3. Concert Tickets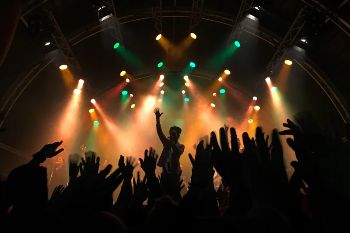 Take her to a concert of her favorite local band or artist! It'll be a great experience since it'll also be an opportunity to get to know her better.
Attending a concert in your first month as a couple is a cool and memorable way of celebrating the milestone.
4. " I Love You To The Moon And Back" Keychain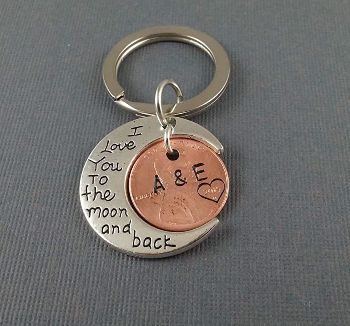 This cute keychain is a lowkey but sweet present. It shows that you remembered your monthiversary without going overboard. Adding your initials to the keychain will make this gift even more heartfelt and thoughtful.
5. Aromatherapy Bracelet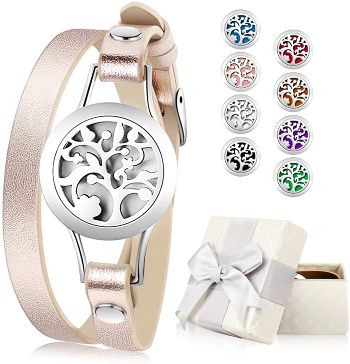 Has your girlfriend been stressed lately due to work or school? This aromatherapy bracelet will help her regain her balance and inner peace. Add your SO's favorite essential oil to remind her to take a moment to herself throughout the day.
6. Midnight Sun by Stephanie Meyer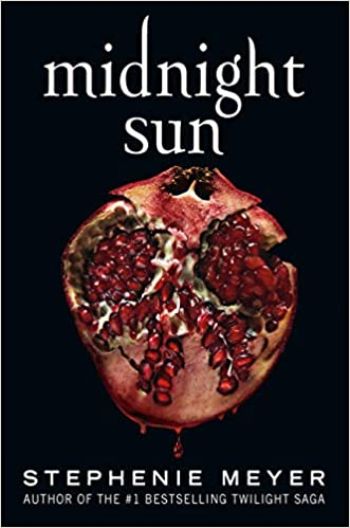 Whether she's #TeamEdward or #TeamJacob, she'll be psyched to finally read the most-awaited comeback of the most eligible vampire (and wolf) in Midnight Sun by Stephenie Meyer.
The book will take her on a trip down memory lane as it retells the events of The Twilight Saga from the perspective of Edward Cullen.
7. Ukulele Set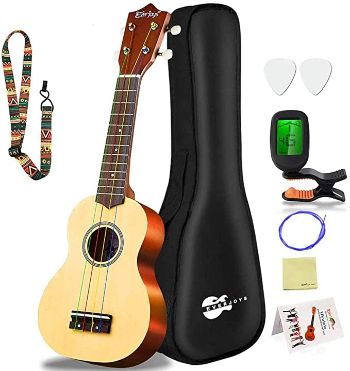 This soprano ukulele is an excellent present for those who want to learn how to play the instrument.
The set includes everything she'll need to start learning how to play the ukulele: an online lesson kit, carrying bag, songbook, digital tuner, and pick.
One Month Anniversary Gifts for Him
8. Smart LED Strip Lights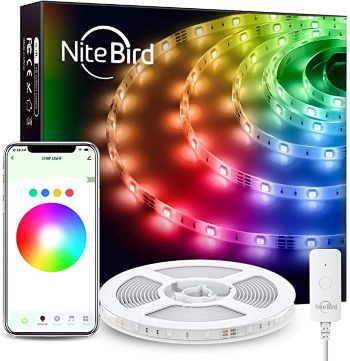 Light up his life and space with these cool LED strip lights that feature a massive selection of colors to choose from and are app and voice-controlled.
They also flash and change colors according to the rhythm of music. How "lit" is that?
9. Band Merch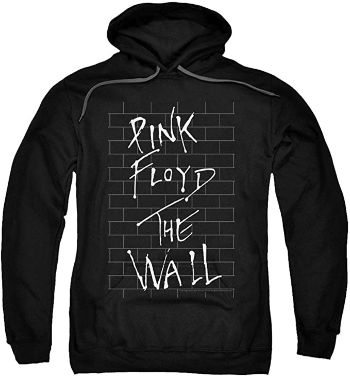 If your man is a major Pink Floyd fan AND loves wearing hoodies everyday, then this pullover is a safe bet.
This collectible Pink Floyd hoodie is preshrunk and includes pouch pockets, and is available in five epic Pink Floyd-themed designs.
10. Marvel's Avengers Game for PS5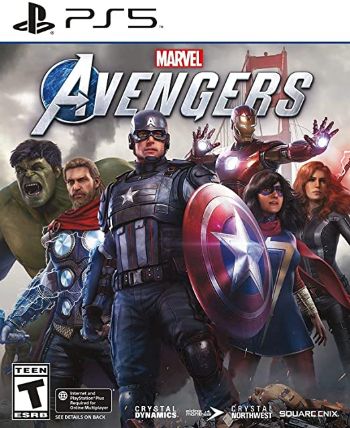 Fans of Marvel Comics will have a great time playing this Avengers game because the storyline is well-thought out and the graphics are out of this world!
Is he not a fan of the MCU? Check out this best selling game, NBA 2K21 instead.
11. Nintendo Switch Case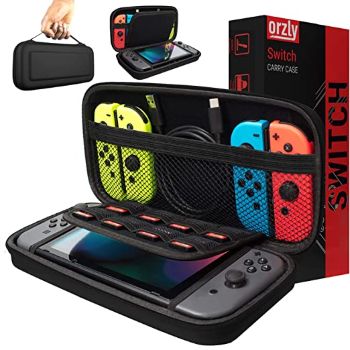 Protect and preserve his Nintendo Switch with this sleek carrying case. The hard shell cover protects the console from being squished or scratched while the inner material keeps it free of dirt.
12. History: From the Dawn of Civilization to the Present Day by Smithsonian Institution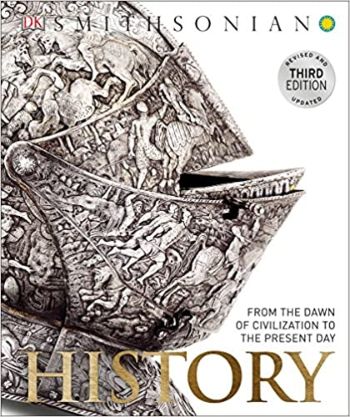 If your significant other is a proud history buff, then this will be one of the best books he'll ever receive.
Looking for more history-related gifts? Check out this list of the best gifts for history geeks.
13. "I Paused My Game to Be Here" Shirt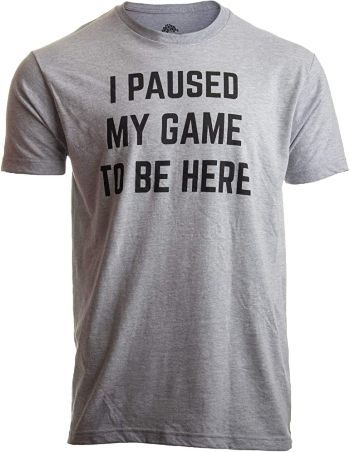 You know you're important to him when he pauses or stops his game just for you. Show your appreciation and understanding of his love for gaming by giving him this witty "I Paused My Game to Be Here" shirt.
This design also comes in long sleeve options, too.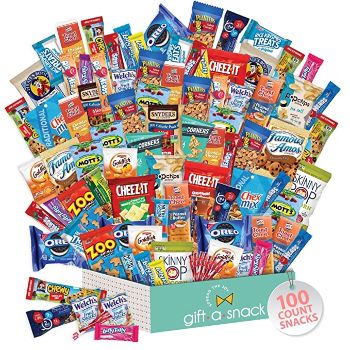 Satisfy all his cravings with this 100-piece snack box! This is also great for sharing and includes snacks from famous brands such as Cheez-It, AirHeads, Nature Valley, and so many more.
Affordable One Month Anniversary Gifts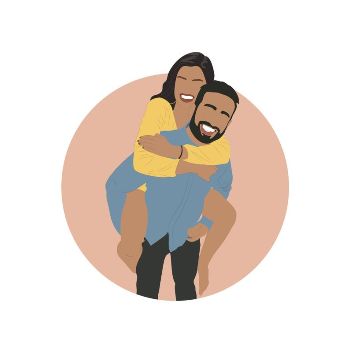 A customized digital portrait of the two of you is a great way to celebrate your love. This unique gift will last forever!
Don't worry if you don't know how to create digital illustrations since there's always the option to commission an art piece on Etsy at an affordable price.
16. Picnic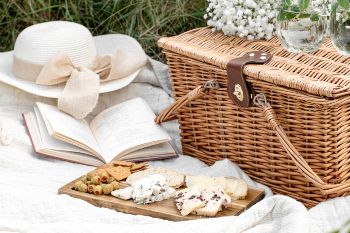 Surprise them with a picnic in your favorite park and spend the whole day together as you celebrate your monthiversary. Prepare candles, music, drinks, and all their favorite foods to make the day extra special.
Need more picnic preparation inspiration? Read this article to learn more about how to prepare for a memorable picnic experience.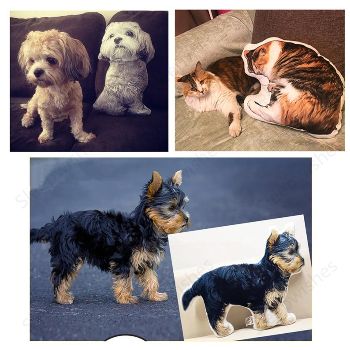 The easiest way to a furparent's heart is through their beloved pets, and with these 3D pillows, your significant other will be able to take their pet wherever they go.
Aside from pets, you can also customize the pillow to anything and everything under the sun! Customize it to their favorite book character, celebrity, or even yourself!
18. 100 Mandalas Coloring Book for Adults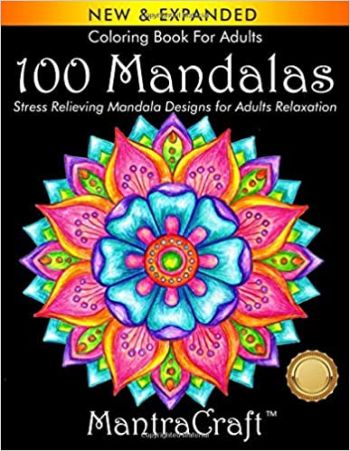 Coloring books are not just for kids anymore. This 100 Mandalas coloring book will give your SO hours of fun, calm, and relaxation.
Coloring has been proven to yield a lot of health benefits, too, such as improved fine motor skills, vision, focus, and sleep quality.
19. Bamboo Utensils Set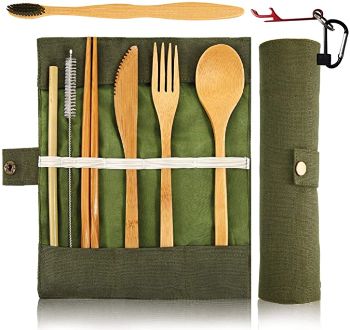 Is your partner a mighty earth warrior? This reusable cutlery will help them in their fight for the protection of the planet.
This set is made from 100% natural bamboo and includes a spoon, fork, knife, and chopsticks.
One Month Anniversary Craft Gifts
20. DIY Spotify Glass Art
Give them a unique, heartfelt, and cool gift with this DIY Spotify glass art. The whole project will only take you less than 30 minutes to make and costs approximately $10!
Excited to start your project? Watch this step-by-step tutorial by Michelle Morera.
21. Paint by Numbers Artwork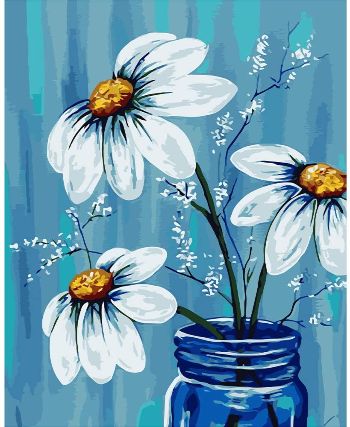 With this paint-by-numbers painting kit, no artistic bone is required to give your SO a masterpiece. The kit includes a pre-painted canvas, acrylic paints, and three brushes.
22. Embroidered Canvas Tote Bag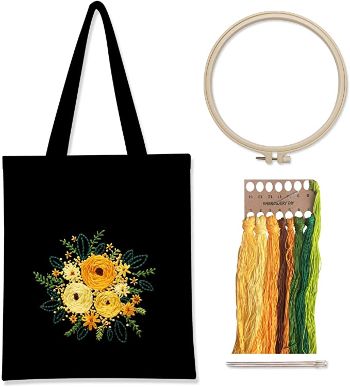 If you don't have any experience with embroidery, but you want to give them something special and original, then this beginner-friendly embroidery kit is a great choice.
All the items that you'll need to complete the project are included in this set. Plus, it comes with detailed instructions that are simple and easy to follow.
23. Knitting Kit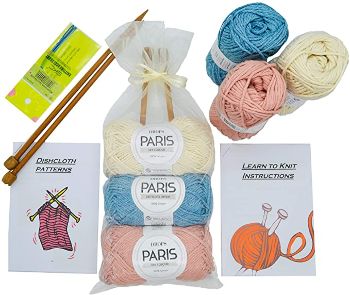 But if you'd rather present your significant other with a handmade sweater, beanie, or gloves, then knitting is the way to go! Who knows? Maybe you'll love knitting and turn it into one of your hobbies.
Have no idea how to begin? This Hobby Lobby tutorial will help you get started.
24. Message in a Bottle

Writing is a lost art. Instead of telling them how you feel about them through texts, why not write it down in these adorable little capsules?
Adding short but sweet notes like "I love you more than pizza" will definitely put a smile on their face every day.
One Month Anniversary Matching Gifts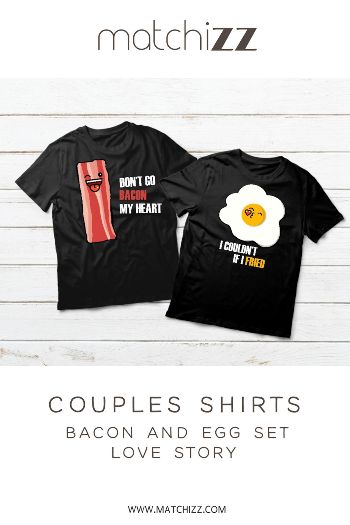 For the "Bonnie" to your "Clyde" or the "peanut butter" to your "jelly," these bacon and egg couple shirts are a perfect match.
26. Couples Bracelets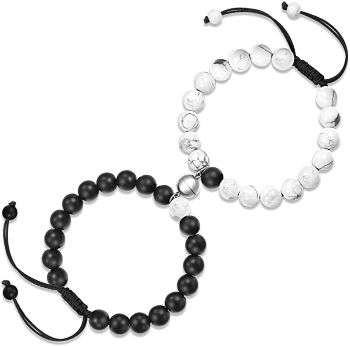 A bracelet is a fantastic gift because it's not too flashy but still shows that you care. The black bracelet is made with matte agate stones while the white bracelet is made with howlite stones.
Each bracelet comes with a beautiful jewelry bag.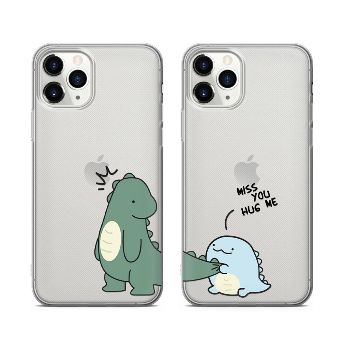 These dinosaur phone cases are inexpensive, practical, and cute! You can also opt to personalize the cases by adding your names or photo instead.
MeGente offers phone cases for both android and apple devices.
28. His and Hers Mugs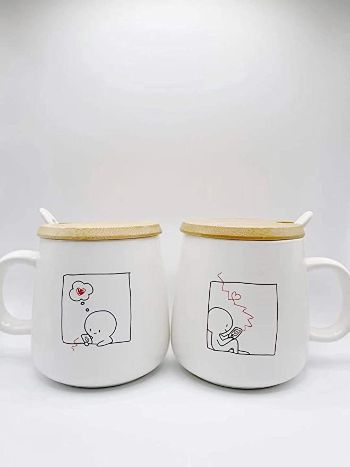 These matchy mugs are excellent for couples who love to share a good cup of joe together. Drinking coffee from their respective mug at the start of each day will put them in a great mood.
The set includes two mugs, spoons, and bamboo lids.
One Month Anniversary Gifts for Your Sweetheart
First monthiversaries are often underestimated, but the opposite should be the case. Your first monthiversary is the perfect time to celebrate your love for each other. After all, you only get one one-month anniversary in a relationship, so it's important to make it count.
What's the best one month anniversary gift you've ever received? Do you have any tips for those looking for the perfect gift? Share your thoughts in the comments!
And if you didn't find what you were looking for here, read my post on the best 5 senses gifts for more unique gift inspiration.