In this day and age when almost 50% of marriages end in divorce, being in a marriage that's lasted for more than three decades is an awesome achievement.
Make your spouse feel cherished as you celebrate 31 years together with a special memento of your love from these 24 thoughtful and romantic 31st anniversary gift ideas.
Modern 31st Anniversary Gifts: A Timepiece
The modern symbol for 31st wedding anniversaries is a timepiece, such as a clock or a watch. This section of the list contains great timepieces to woo the love of your life all over again.
1. Sunburst Wall Clock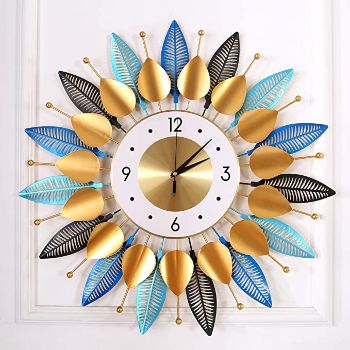 This vibrant and unique wall clock will be a beautiful addition to your home since it's not only a timepiece but a great centerpiece as well. It's also made from high-quality material and features silent hand movement.
2. Sunrise Clock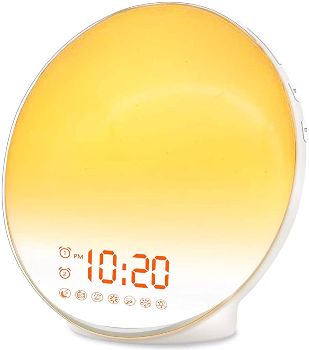 This sunrise clock is a great choice for your SO who you want to spend every waking hour with. Waking up will be more peaceful with this digital clock that features a sunrise simulation that increases the brightness of the clock as the alarm time draws nearer. It also comes with seven nature sound options.
3. Daniel Wellington Woman's Timepiece
Give this elegant Daniel Wellington timepiece to the woman who has been your life partner for the past 31 years (because she deserves nothing but the best).
This Scandinavian-style watch has a rose gold mesh strap and claw clasp for durable and easy fastening.
4. Citizen Eco-Drive Men's Wristwatch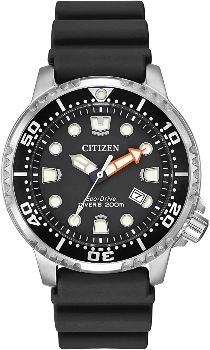 This Citizen Eco-Drive watch is a suitable gift for men with an active lifestyle. It's Eco-Drive function converts light into energy, so it won't require any battery changes. It's also water-resistant up to 200 meters. The watch is available in black, blue, and green.
5. Willful Smart Watch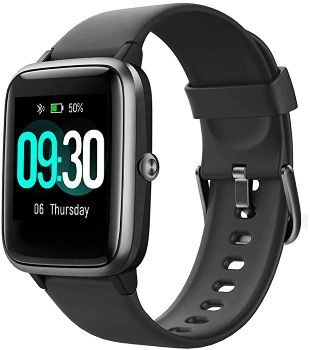 This smart watch will help your spouse stay fit and healthy so you can spend more happily married years together. It's an all-in-one watch that's a fitness tracker, sleep monitor, and heart rate monitor. Plus, it functions as a calendar, music controller, and more!
6. A Man & His Watch: Iconic Watches and Stories from the Men Who Wore Them by Matt Hranek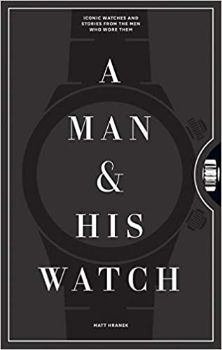 There's more to a watch than just telling time. It's an heirloom, memento, gift, or a symbol of achievement. Explore the inner workings, world, and history of watches with this best-selling book by Matt Hranek.
31st Anniversary Gifts for Her
7. Diamond Necklace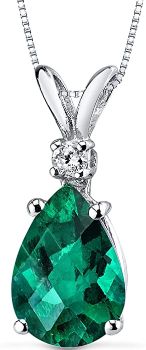 A diamond necklace is a timeless piece of jewelry. This versatile necklace is also a good investment since she'll always use this to complement her outfit during special occasions such as anniversaries, date nights, and graduations.
8. Kimono Robe
This luxurious kimono robe is fit for a queen. It has a beautiful flower and peacock print with large flowing sleeves that are comfortable and elegant, and is also available in 16 colors and prints.
9. Spa Gift Basket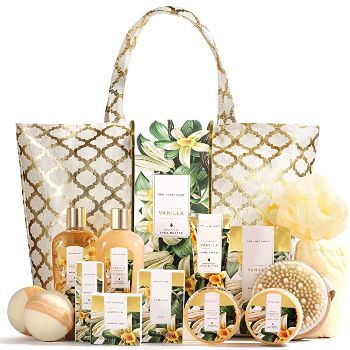 Bring the spa to her with this practical gift baskets she can have much-deserved #MeTime in the comfort of her own home. The basket includes 15 self-care items, such as massage oils, bath bombs, a tote bag, and more, that will provide her with the relaxation she deserves.
10. Bamboo Thermos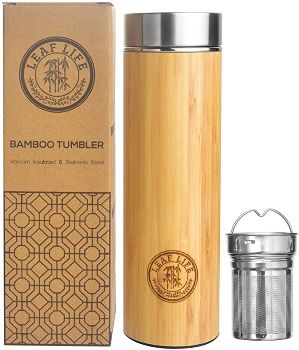 Your wife will love this bamboo tumbler if she's a mighty earth warrior. The materials used in making this product are all eco-friendly and non-toxic. Since it's vacuum insulated, she can enjoy all her drinks in it regardless of temperature.
11. Throw Blanket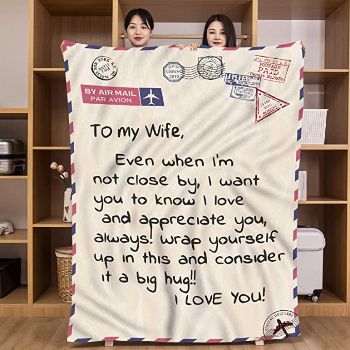 Give her warmth and comfort even when you're far away with this thoughtful throw blanket. Made from 100% microfiber polyester, this blanket will be the perfect cuddle buddy since it's super soft. The sweet message printed on one side will keep her warm, inside and out.
12. Garden Tools Set
For your wife who's been gifted with a green thumb, this garden toolset will be a helpful accessory. It's complete with eight heavy-duty tools that will make gardening easier and more fun, such as a shovel, rake, trowel, and weeder. Plus, it comes with an adorable carrying bag to keep all her tools in one place.
31st Anniversary Gifts for Him
13. Airplane Themed Whiskey Decanter Set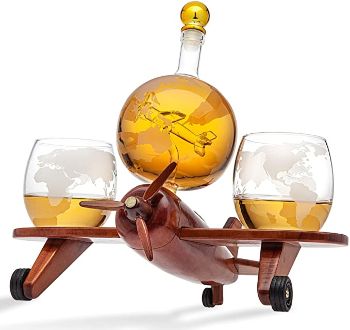 This airplane themed whiskey decanter set is an excellent gift for a husband who is an airplane enthusiast. This unique piece makes for a great conversation starter at parties. Each set includes an airplane themed bottle, globe glasses, and a wooden airplane glass and bottle holder.
14. Patio Cocktail Table

Impress his guests with this cool patio cocktail table that features a secret pop-up top with a hidden cooler underneath. It can store up to 7.5 gallons or 40 individual 12 oz cans. This table has a rattan finish that will look good both indoors and outdoors.
15. Golf Club-Style Grill Accessories Kit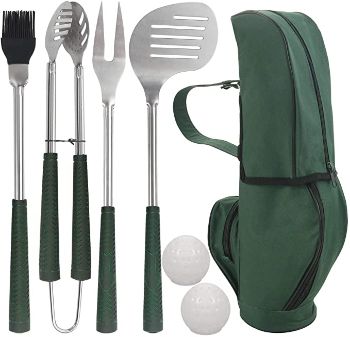 Do your husband's hobbies include grilling and playing golf? Then this grill accessories kit is the perfect gift choice. The set includes seven pieces of grilling tools such as a spatula, tongs, grill fork, and brush.
It also comes with a portable case so he can conveniently carry this kit wherever he goes as well as two golf balls that act as salt and pepper shakers.
16. Katana Book Ends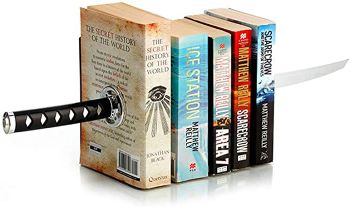 If your husband is a bookworm, these katana bookends will make for a fun and functional present. The bookends contain magnets on each side to help keep the books upright. They can also be used for magazines, DVDs, comic books, albums, and so much more.
Since they're made from plastic and have no sharp edges, they're perfectly safe to display around kids.
17. "Who Da Man" Shirt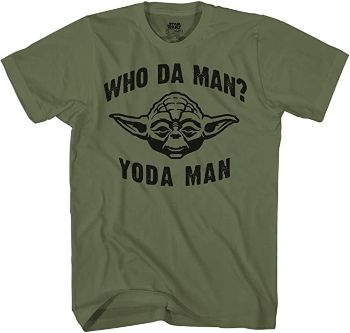 For the husband who has a dad joke prepared for any situation, this witty Yoda themed shirt will be a hit. It's made from 100% quality cotton for maximum comfortable and is perfect for casual wear. Brownie points if he's a massive Star Wars fan!
18. Massage Gun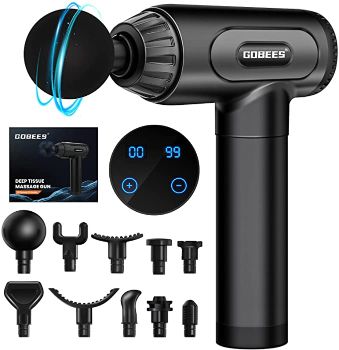 With this portable massage gun, he'll have a solution for muscle and body aches right at home. It includes 10 attachment heads and 30 adjustable speeds. It's also lightweight for easy transport.
This massage gun also features a rechargeable battery that's rated for up to 6 hours of working time.
31st Anniversary Gifts for Couples
19. Samsung 65-Inch Smart TV
Movie nights will be more enjoyable and memorable with this Samsung smart TV that features QLED 4k resolution. It also features an air slim design for a sleek appearance that will level up your space.
20. Scrapbook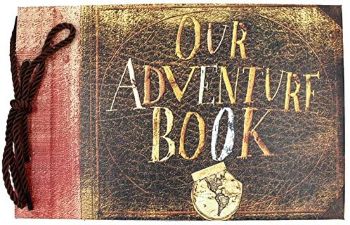 Record your greatest adventures together in a scrapbook to always remember the amazing memories you've shared, Just like Carl and Eli from the movie Up. This scrapbook will be a source of joy when you grow old and want to reminisce about "the good ole days."
This scrapbook set includes five postcards, five photo corners, and 80 scrapbook pages that can hold up to 160 photos.
21. Matching Tumbler Set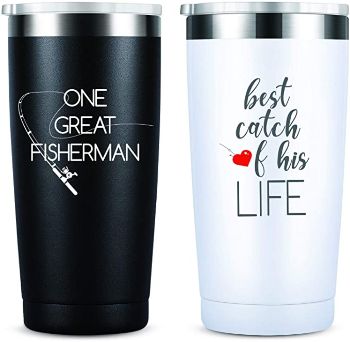 If you want to show your appreciation for your wife, but can't find the words to tell her how you feel, these tumblers will do the trick. It's a functional and sweet present that's perfect for celebrating your 31st anniversary as a married couple.
These are tightly sealed to prevent spills and are also 100% BPA free for safe drinking.
22. Matching Apron Set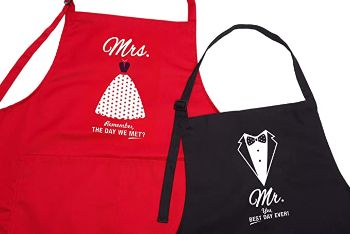 If cooking is one of your favorite bonding activities as a couple, then these matching aprons are a great 31st anniversary gift choice. These aprons are an upgrade from the common Mr. and Mrs. gift sets since the design is more unique and the aprons are made from premium material.
All matching aprons include a luxury gift box and a personalized card.
23. Double Heart Figurine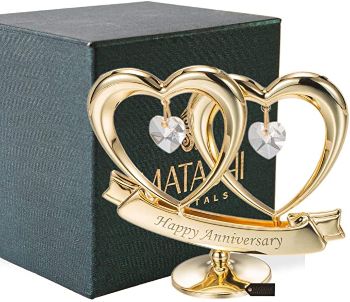 Give this double heart figurine to your spouse to serve as a reminder of your endless love for each other. Crafted with 24k gold and Matashi crystals, this elegant piece will be an eye catching addition to a bedroom, living room, or workspace.
24. 100 Dates Scratch Off Poster

You might be curious what new date night activities you can since you've been on countless dates for the past 31 years, but with this cool scratch-off poster you'll never run out of date ideas.
This box of date ideas includes taking a dance class, doing some volunteer work, or stargazing together.
31 Years Down, Forever to Go
Congratulations on your 31st wedding anniversary! Your commitment and love for each other are an inspiration to all. I hope that this milestone more special and memorable one of these 31st anniversary gifts shared on this list.
Looking for more unique gifts ideas for that special someone? Check out this list of the best 5-senses gifts for both men and women.
What's your secret to a happy and long marriage? I'd love to know your tips, tricks, and general relationship advice. Share your insights in the comments section.