A person's 40th birthday is a milestone worth celebrating. As the saying goes, life begins at 40, so we have to make it count!
Even if the celebrant doesn't want to have a big party, there are still simple ways to mark this special occasion.
Make their 40th birthday the best birthday yet with these 40th birthday gift ideas.
40th Birthday Gifts for Women
1. Glass Coffee Mug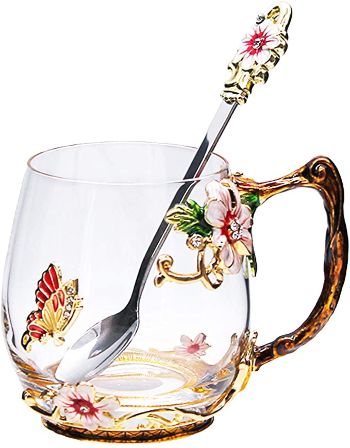 This mug is what fairy tales are made of! She'll feel like a princess with every sip she takes from this glass.
This beautiful glass mug is suitable for both cold and hot drinks and comes with a matching stainless steel spoon.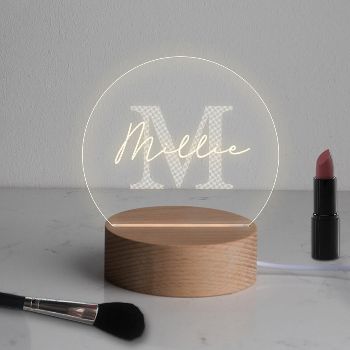 Make your gift sweet and elegant with this personalized LED lamp. Add her name and initials to make it even more unique and special.
Plus, this beautiful lamp features seven light color options.
3. Pearl Earrings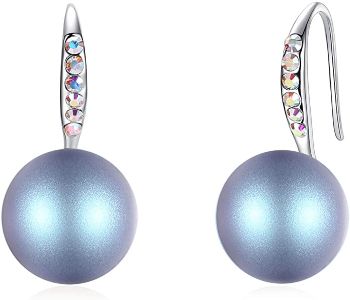 Show your love and appreciation to your mom, wife, or daughter as she celebrates her 40th birthday with these lovely pearl earrings.
Choose from 10 pretty colors such as iridescent green, metal black, and bordeaux dark red.
4. Kate Spade Canvas Tote Bag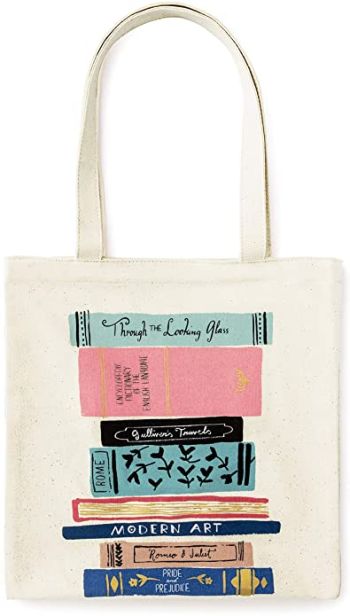 For the woman who's always on the go, this Kate Spade canvas tote bag will keep up with all of her activities. This good-sized bag is great for a quick trip to the grocery store or library!
Six different designs ensure it'll look good with any look.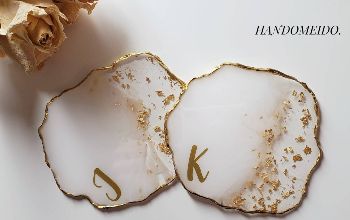 Are water rings one of your giftee's pet peeves? Give her these chic and classy coasters to ease her mind. Since these coasters are also customizable, you'll give her a present that's truly one of a kind!
6. Garden Tools Set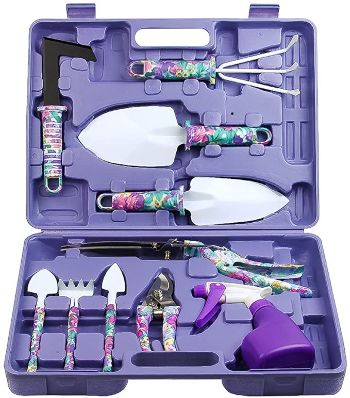 Does your giftee have a green thumb? This gardening tools set will make gardening easier and more enjoyable!
This toolbox contains all the essentials for gardening such as a small shovel, rake, shears, and more!
7. Facial Roller Set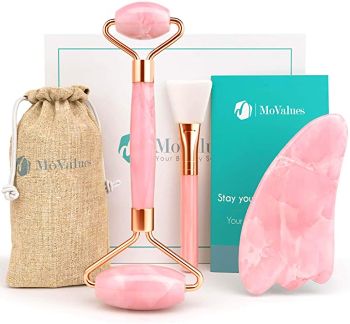 Skincare is crucial in her 40s when signs of aging become more visible. This quartz facial roller will keep her skin looking fresh and energized with just a few minutes of usage. It's also proven to clear away puffiness and dark circles.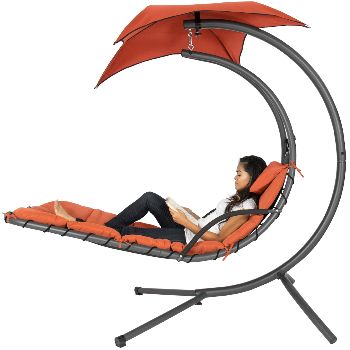 The best way to relax after a stressful week is by lounging in this awesome swing chair. The canopy is UV-resistant, so she'll be protected from the sun even in hot afternoons. Plus, its modern design will look good on any patio.
40th Birthday Gift Ideas for Men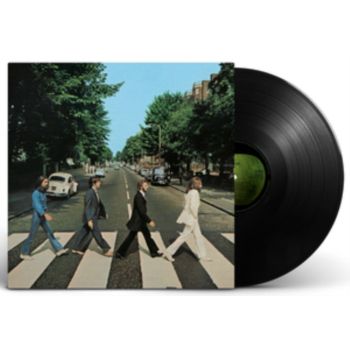 For 40 year old Beatles fans, their iconic album "The Abbey Road" is one of the greatest gifts you can give them.
He'll be able to listen to the most memorable songs on the album, such as Come Together, Here Comes the Sun, and Carry That Weight.
10. Projection Clock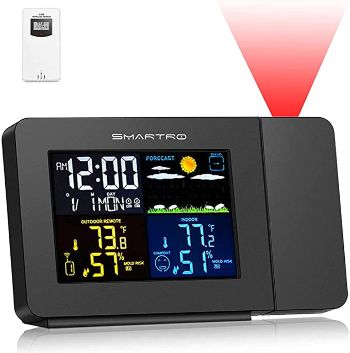 Level-up his nightstand with this multifunctional clock that shows the time as well as the daily indoor and outdoor temperature!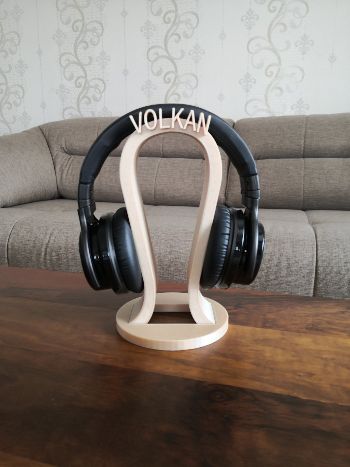 Audiophiles will be delighted to have this headphone stand to protect and keep their headphones organized.
It's also customizable so you can add their name and pick from seven available colors.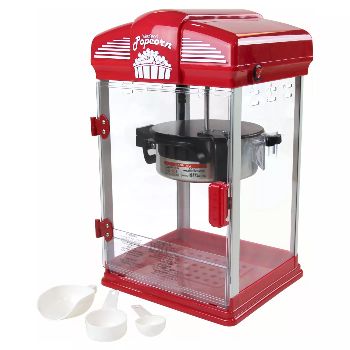 Movie fanatics will be psyched to have their own retro popcorn maker! He'll no longer need to go to a movie theater to have the full movie experience.
Help him impress all of his friends whenever he hosts the next movie night.
13. Mixology Bartender Kit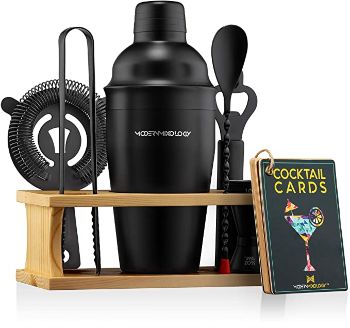 Whether he's an expert in making drinks or just starting this hobby, this bartender kit is a great pick for his 40th birthday gift.
This kit will help him perfect his signature mix because it includes all the items he'll need to craft it such as a cocktail shaker, strainer, double jigger, and more.
14. Bullet Ice Molds
Gun enthusiasts will definitely appreciate this nifty gift. These bullet ice molds will make their drinks cold and make them look cool while drinking their favorite scotch.
Just put the molds in the freezer for two hours and add two to three ice bullets to their next drink.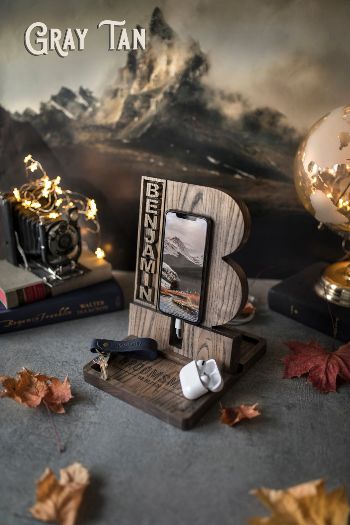 Help them organize their electronics with this swanky docking station. If he always misplaces his earphones, phone, or keys, then he definitely needs it!
Choose from three variations of wood (natural tan, gray tan, or brown tan) and customize the dock with their name to make your gift more unique.
16. Scratch Off World Map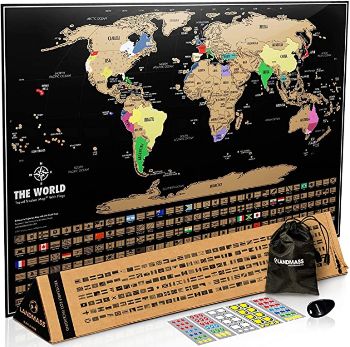 This scratch-off world map will be a sweet treat for a man who is consumed by wanderlust.
It's a great reminder of all the places he's been to and the places he dreams of visiting one day. Aside from the map, this poster also includes 210 scratchable flags!
40th Birthday Gifts for a Friend
17. Friends Cable Protector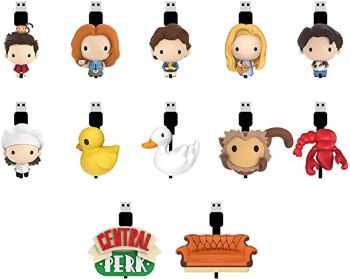 Nothing says "I'll be there for you" better than these adorable Friends cable protectors. Collect all 12 characters to complete their collection!
18. Bath Bomb Presidential Collection
Is your giftee fascinated with politics and always up to date with the current news? Then this presidential collection bath bombs will be a hilarious gift for them.
Each set includes individually wrapped Biden, Bush Jr., Clinton, Obama, and Trump bath bombs.
19. Office Chair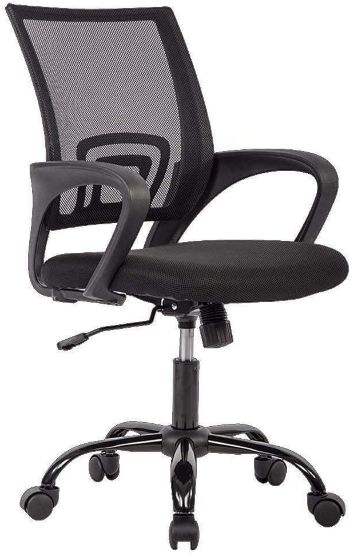 Getting body aches from poor posture is very common, especially now that a lot of people are working from home. But with this ergonomic office chair, the possibility of that occurring is lessened.
This is a practical gift that will help your giftee in their work. It also comes in eight colors so you can pick which one will look the best in their home office.
20. "Friends Forever" Figurine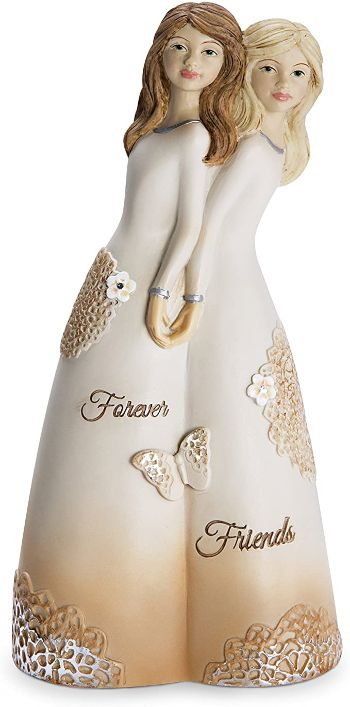 Show her that you value your friendship by giving her this beautiful "friends forever" figurine. It's a great reminder that you'll always have her back no matter what.
21. Wood Charcuterie Serving Board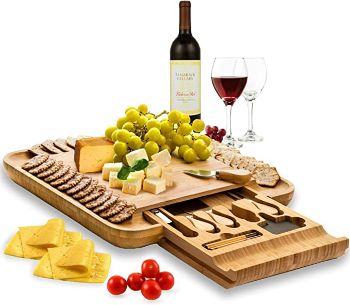 This charcuterie serving board is a fantastic gift choice for 40 year olds who love to host parties and get-togethers.
It's made from high-quality, natural material and even has a secret drawer that holds knives and utensils!
22. Makeup Bag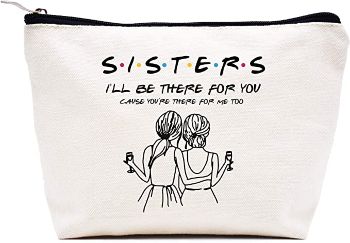 Give this thoughtful Friends-inspired "Sisters" makeup bag to your best friend to show that even though you're not related by blood, you still see her as your sister at heart.
23. 7 Habits of Highly Effective People by Stephen R. Covey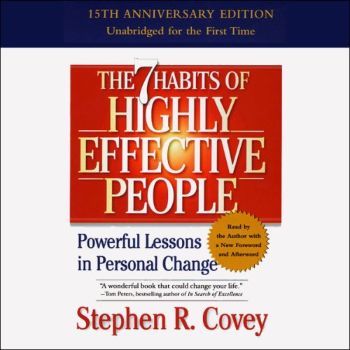 This highly-acclaimed book has sold more than 25 million copies in 40 languages worldwide and is listed by Time as one of "The 25 Most Influential Business Management Books."
This is one of the greatest and thoughtful books you can give someone to show that you value their efforts in self development.
24. Jim Beam All Natural BBQ Sauces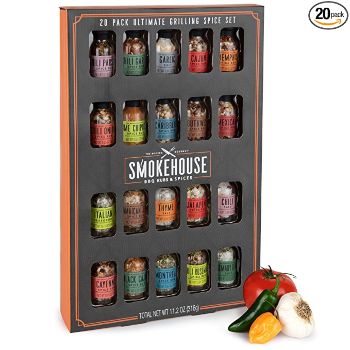 If your giftee is the king or queen of the grill, then this BBQ sauce set is a must-have!
The pack includes four savory sauces: Bold 'N' Spicy, Maple Bourbon, Southern Tang, and Smoky Barrel.
Thoughtful 40th Birthday Gift Ideas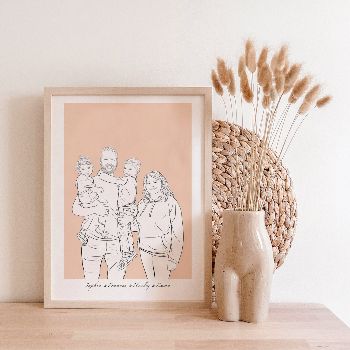 One of the most thoughtful gifts you can give a person as they celebrate their 40th birthday is a gorgeous family portrait.
A digitally drawn picture is an aesthetic and creative gift that will brighten up anyone's space.
26. Outdoor Gift Box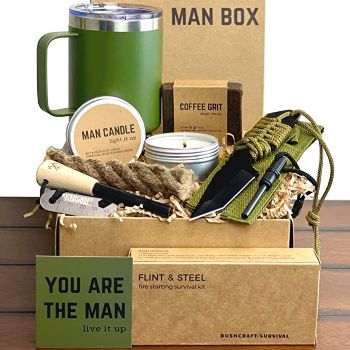 Even men need some me-time, so give him a luxurious experience with this all-in-one gift box.
Aside from items that will pamper him, there's also outdoor gear that will be useful during his next outdoor adventure, such as a rope and a knife.
27. Success and Inspiration Quotes in a Jar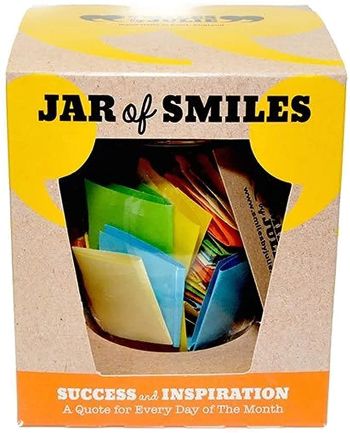 We all have bad days sometimes, so it's important to stay motivated. Uplift their spirits whenever they feel down with these success and inspiration quotes in a jar.
Each jar is filled with 31 quotes that will put a smile on their face.
28. Foot and Leg Massager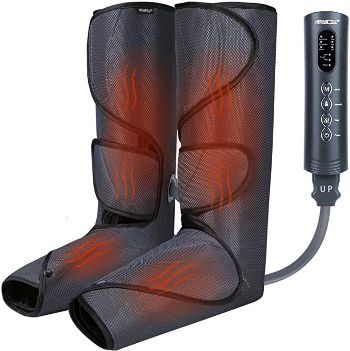 Leg pains are caused by a variety of reasons, such as wearing uncomfortable shoes, being on your feet all day, or poor blood circulation.
Don't let this pain stop them from living their best life. Give them this portable foot and leg massager to help them stay on their feet anytime, anywhere.
29. Inspirational Candle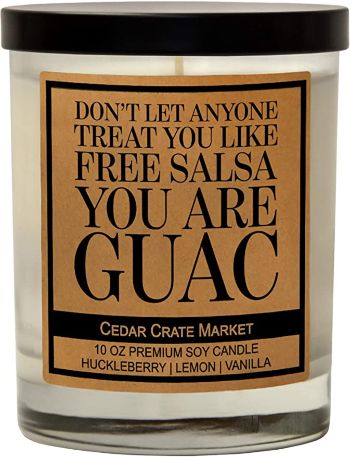 Remind the 40 year old in your life how awesome they are with this witty candle that smells like a mixture of huckleberry, lemon, and vanilla.
Creative 40th Birthday Gift Ideas
30. Hedgehog Flower Pot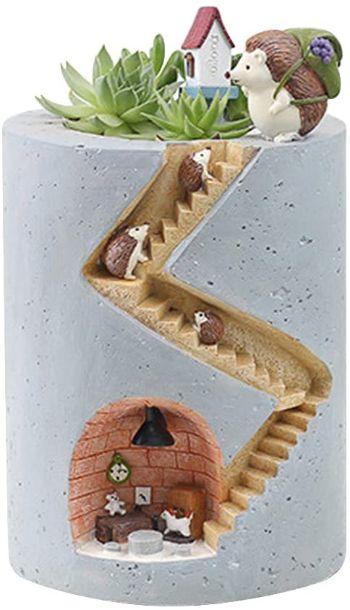 Having plants in the workspace improves air quality, increases attention span, and lowers stress levels. If this doesn't convince you to get your giftee a plant, then this cute hedgehog pot will!
Other adorable designs include deer, frog, and dog flower pots.
31. Eyeglasses Holder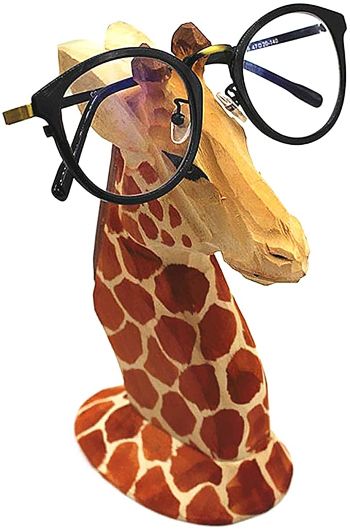 At 40, misplacing belongings becomes more common. Having a designated place to keep eyeglasses will not just save your giftee time finding them, but will also protect their eyeglasses from breaking and scratches.
32. Famous Paintings Socks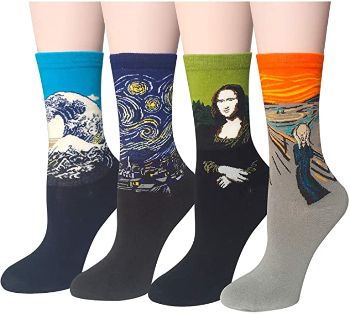 If your 40 year old is a fan of classical art, then these socks are an excellent gift choice because they don't only look good, they're comfy and cozy, too.
33. Rainbow Scratch Painting Paper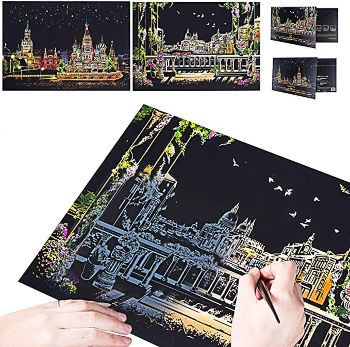 Scratch painting will be your giftee's new favorite hobby. They'll easily create beautiful masterpieces that are worthy of display with this scratch painting kit.
Choose from unique landscapes such as St. Petersburg, Las Vegas, and Shanghai.
34. Cat Money Bank
Your giftee will be even more motivated to save up because of this adorable coin bank. Just place the coin on the tray and the cat will come out of the box and collect the money!
Check out this video to see how it works.
40th Birthday Gag Gifts
35. Burrito Blanket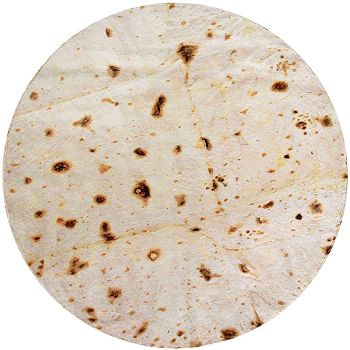 Snuggle them up with this cute burrito blanket! It's the best way to keep a food lover warm and comfy during the cold season.
Other available designs include pizza and waffle throw blankets.
36. Dad Bod Fanny Pack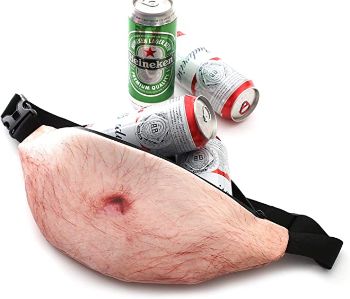 Dad bods are the newest trend! According to a recent survey, nearly 75% of single people prefer dad bods over six-packs. Achieve the look in no time with this realistic waist fanny pack.
37. Toilet Golf

Can't get enough of golf? With this gift, they'll be able to work on their golfing skills even while on the toilet!
The set comes with two golf balls, a putter, and a "Do Not Disturb" door hanger.
38. Hide-A-Poo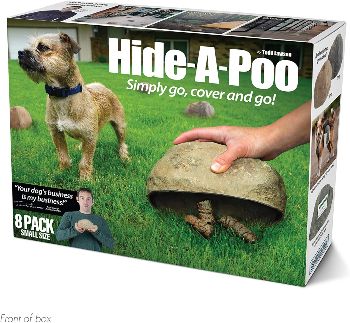 Are you tired of hearing your friend or spouse complain about picking up after their dogs? Worry no more because this innovative product will solve their problem! With Hide-A-Poo, they won't have to pick up a poo ever again!
Warning: Don't take it at face value. Picking up after our dogs is a sign of being a responsible pet owner.
39. "Ask Me About My Ninja Disguise" T-shirt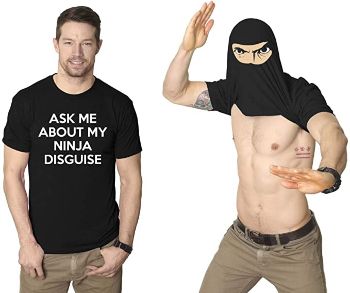 If your giftee loves pranks and is a secret ninja by night, then this flip tee is perfect for him! Plus, the shirt is made from ringspun cotton that makes it comfy and ideal for going out or just staying in.
40. Funny Women's Nightgown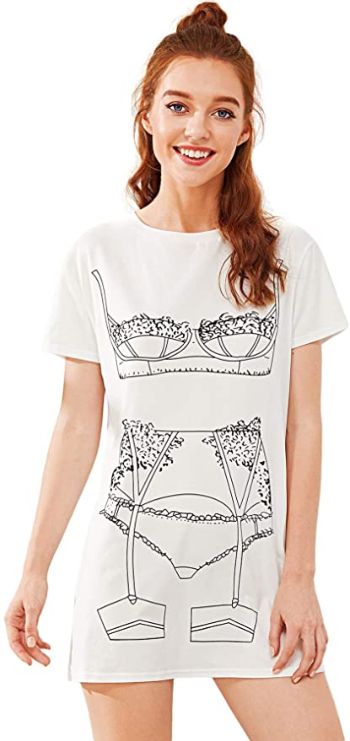 She'll look and feel great even while sleeping with this comfy "lingerie" nightgown. This sleep dress also comes in pink, black and blue.
Wrapping Up: 40th Birthday Gift Ideas
Turning 40 means a new chapter in life has been opened, and with it comes new opportunities. Celebrate this milestone by giving them a gift to kickstart their best decade yet.
What's the most memorable present you received when you turned 40? Share in the comments below!
Looking for more great gift ideas? Get inspired with this 5 senses gifts post!