Finding a gift that a 90 year old woman will love can be a stressful task. After all, she probably already has everything life has to offer.
Although she may already be happy and living comfortably, it's still nice to show that you appreciate and love her with a memorable gift that she'll cherish.
The 26 gift ideas listed here, including kitchenware, jewelry, and books, are all things that will not only be enjoyable to a 90 year old woman, but useful as well!
1. Nine Rings Necklace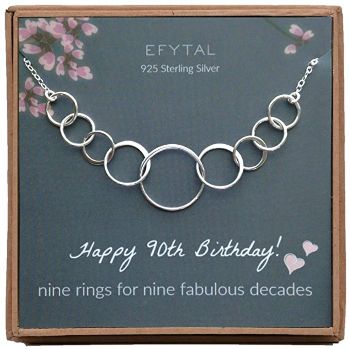 This beautiful, classy, and meaningful necklace is the perfect present for a phenomenal woman. The nine silver rings represent each decade of her life that's worth celebrating. It'll be a great addition to her jewelry collection.
2. Bangle Charm Bracelet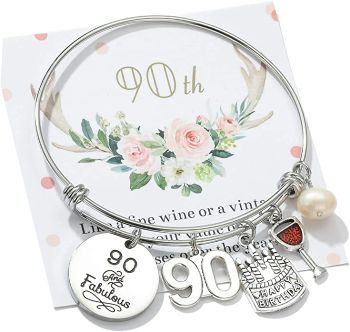 Show how much the 90 year old in your life means to you with this adorable charm bracelet that will serve as a beautiful symbol of your beautiful relationship together. Plus, it's made from high-quality sterling silver, so it's durable and long-lasting.
3. 90 Years of Life Keychain

Wish your favorite senior a very happy birthday with this engraved keychain. It's also a wonderful reminder to enjoy life and that there's so much to look forward to at the age of 90.
4. Luxury Comforter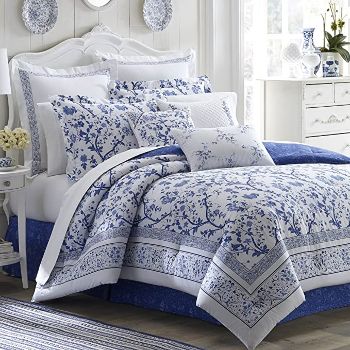 One of the best things you can give someone is a good night's sleep. This beautiful blue and white comforter is great for all seasons and will let her sleep through the night comfortably. The set includes a reversible comforter, bed skirt, and pillow shams.
5. Eyeglasses Holder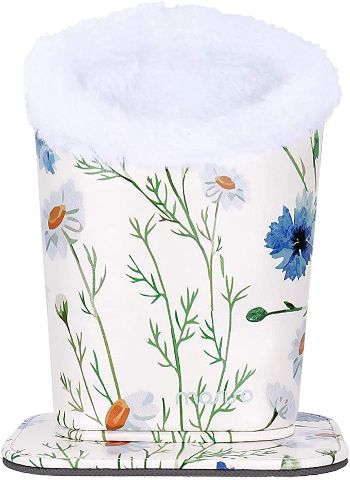 Save her a lot of time spent looking for her eyeglasses with this beautiful eyeglasses holder. It also serves as protection for her glasses from scratches, bends, and dust.
6. "90 Years Loved" Shirt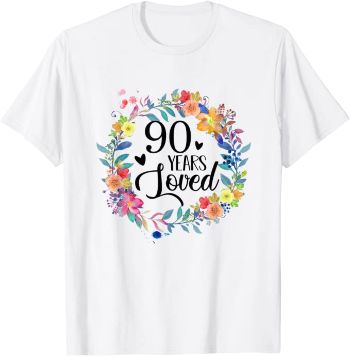 Reaching the age of 90 is worthy of celebration. She's experienced a lot of challenges and triumphs throughout her life. Celebrate this milestone with a heartfelt shirt that will remind her that she's loved and cherished by the people around her.
7. Lounger House Dress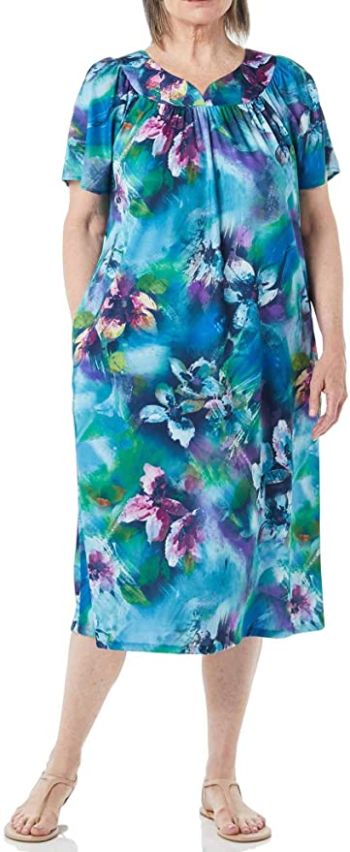 This stunning versatile house dress is perfect for all occasions: it can be worn as a housecoat, lounge dress, caftan, nightgown, and more! Plus the slit pockets are spacious so she can conveniently keep her wallet, phone, and keys in it.
8. Mesh Top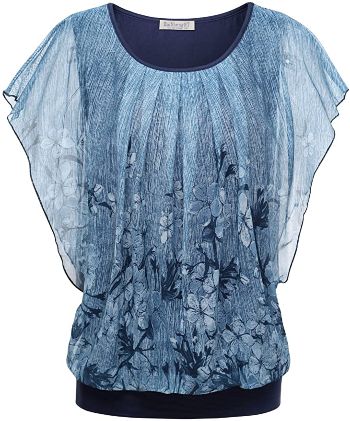 Make her feel beautiful with this gorgeous mesh blouse. The material is exceptional – it's wrinkle-free, breathable, and stretchy! This is great for women who want to look effortlessly classy and chic.
9. Plush Bathrobe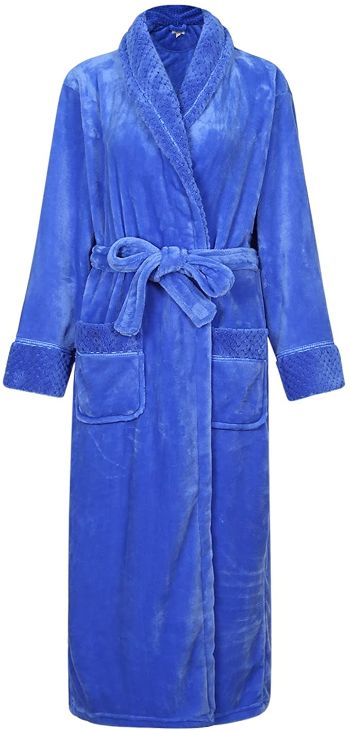 For the 90 year old woman who is always cold no matter the weather, this lavish plush bathrobe will be a lifesaver! It'll keep her warm, snuggly, and comfy, and because it's made from 100% polyester coral fleece fabric and includes an easy-tie closure.
10. Women's PJ Set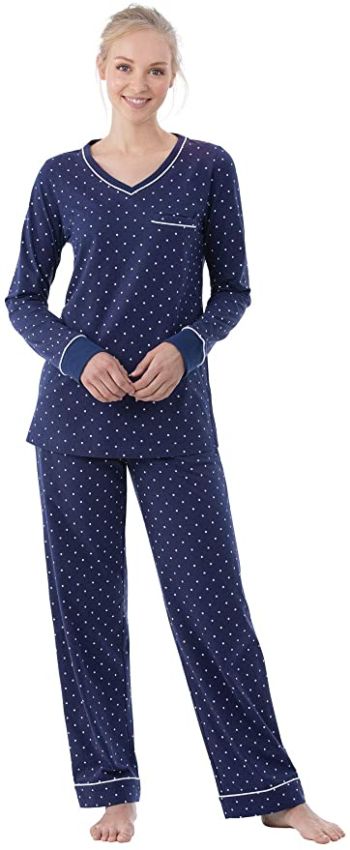 Cozy pajamas are a practical gift choice for the 90 year old woman in your life. These polka dot PJs are made with the softest fabric and are button-free for easy-wearing! They come in nine refreshing colors such as pink, burgundy, and lavender.
11. Lounge Pants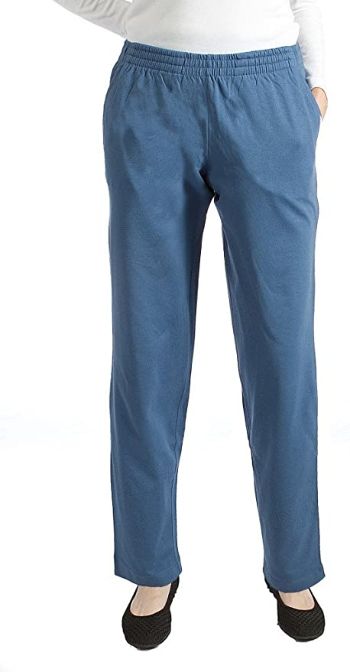 These Pembrook pants are made for maximum comfort and style, a perfect gift for women who want to be stylish without sacrificing convenience.
12. Mop Slippers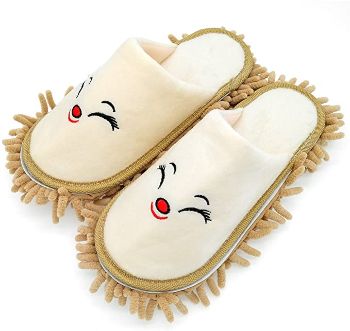 Does your giftee love to keep her space neat and tidy and appreciate a good sense of humor? These adorable 2-in-1 slippers will do the job effortlessly and give her a good laugh.
The mop feature of these slippers works best in hardwood, tiles, and laminated floors. Once the soles are dirty, throw them in the washing machine and they're good as new!
13. Women's Dormie Slipper

Your grandmother deserves nothing but the best, like these classy women's slippers fit for a queen. They're perfect for an older woman because they're made with a synthetic sole and feature a low heel (approximately 1.25 inches).
14. Cute Animal Socks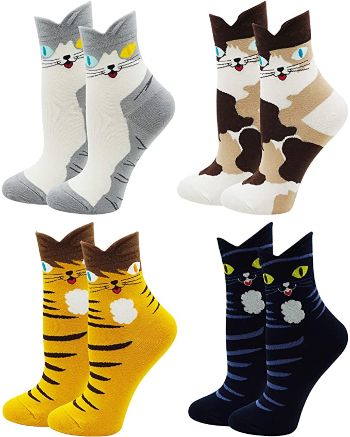 Level up their socks game with these adorable cat socks! Each set contains four pairs of socks that are easy to mix and match with sneakers, flats, and loafers.
15. Knitting Bag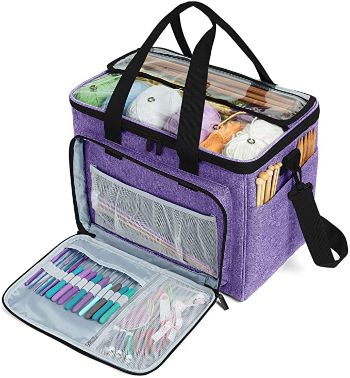 Avoid losing and misplacing needles and yarn with this handy knitting bag that comes in six beautiful prints and colors. With six large compartments, she'll have enough space to keep all her knitting materials and projects in one place.
16. Embroidery Kit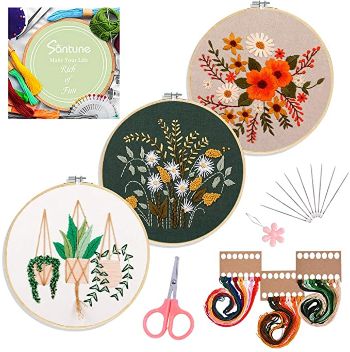 It's never too late to learn (or relearn) a new skill. Aside from keeping her entertained and busy, embroidery has a lot of health benefits. It relieves stress, improves brain function, and develops creativity.
17. "Fairy Grandmother" Mug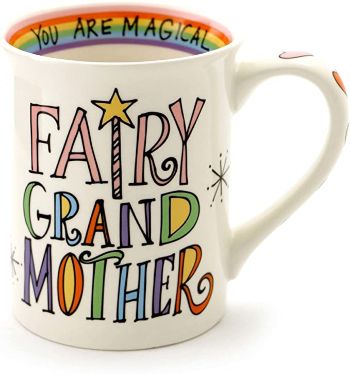 If your grandmother loves spoiling you with love, food, and affection, then the title "fairy grandmother" suits her well! The rainbow print on the inner rim of the mug is a great daily reminder of how awesome she is.
18. Keurig Mini Coffee Maker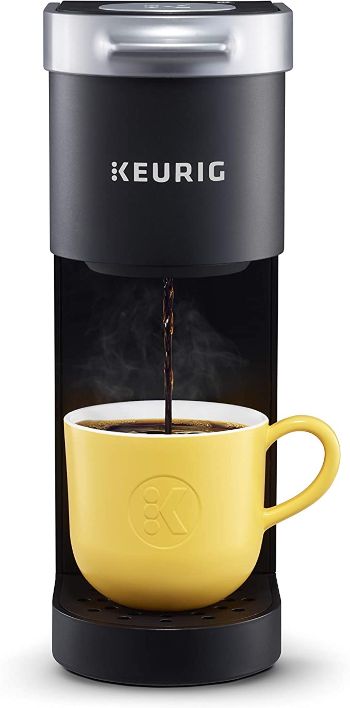 This mini coffee maker is the best gift you can give a coffee lover. It's compact, portable, and serves freshly brewed coffee whenever they like.
Making coffee in this machine is also straightforward. Just add water and a K-Cup pod, press the brew button and voila – she'll have a delicious cup of coffee in no time!
19. DASH Waffle Maker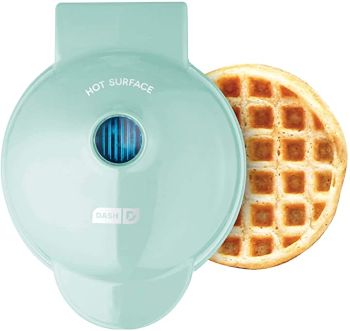 This mini waffle maker offers more than just waffles and goes beyond the classic breakfast menu. With this machine, she can whip up hash browns, cookies, and even biscuit pizzas with no trouble!
20. Hamilton Beach Breakfast Sandwich Maker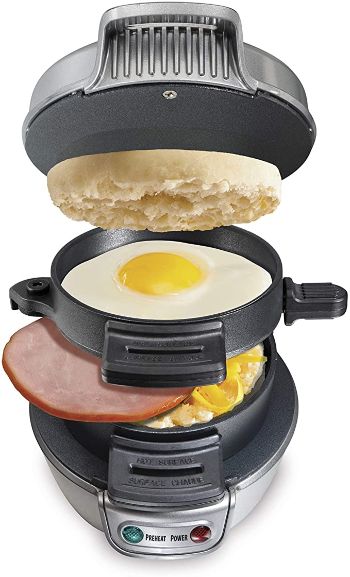 Making breakfast will be quick and easy with this all-in-one kitchen tool. Use this breakfast maker to cook a hearty meal of toasted bread, eggs, and more!
Learn new sandwich maker recipes by visiting Hamilton Beach's website.
21. Ninja Blender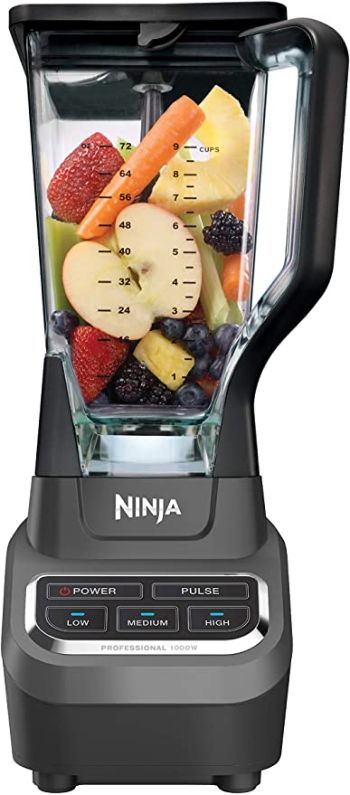 This professional blender does all the functions of a traditional countertop blender, and more! It's perfect for ice-crushing, blending, and pureeing. Whether she's in the mood for a healthy smoothie or margaritas, this blender will come in handy.
22. Hamilton Beach Food Processor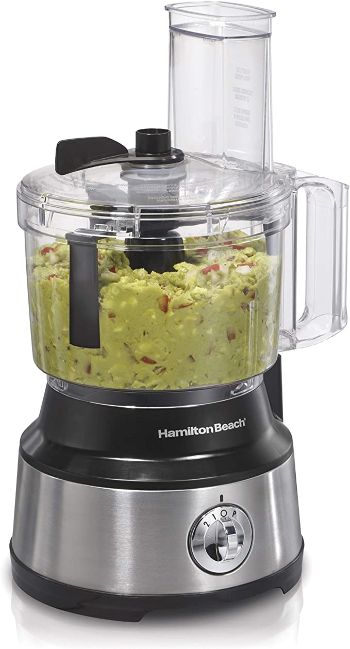 Cooking will be a breeze with this Hamilton Beach food processor. It's a versatile kitchen tool that chops, mixes, slices, and shreds ingredients with a breeze.
It also features a 10 cup capacity that can accommodate large food, such as a whole block of cheese, that will save her a lot of time and effort!
23. Large Print Word Search Puzzles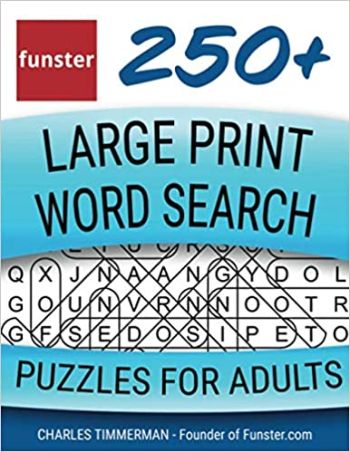 Do you know that doing word search puzzles has a lot of benefits? It keeps the brain healthy, boosts context fluency, and improves vocabulary (to name a few).
With more than 250 puzzles included in this large-print word search book, she'll have hours of fun!
24. The Little Old Lady Who Broke All the Rules by Catharina Ingelman-Sundberg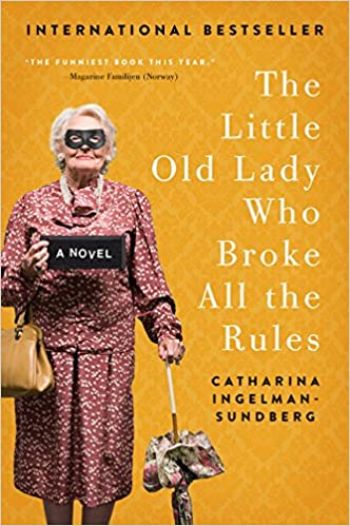 Ever wondered what would happen if seniors executed a heist? This book by Catharina Ingelman-Sundberg will take the 90 year old woman in your life on an entertaining, fun, and chaotic adventure with delinquent seniors who stole a priceless piece of artwork in search of a better life.
25. Rules for Aging by Roger Rosenblatt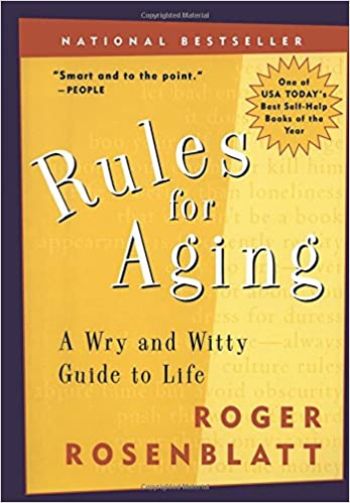 She may be the master of life (filled with so much wisdom and knowledge), but she'll still learn a thing or two about life and aging in this witty and humorous book by the best-selling author, Roger Rosenblatt.
26. The Musical Comedy Murders of 1940 by John Bishop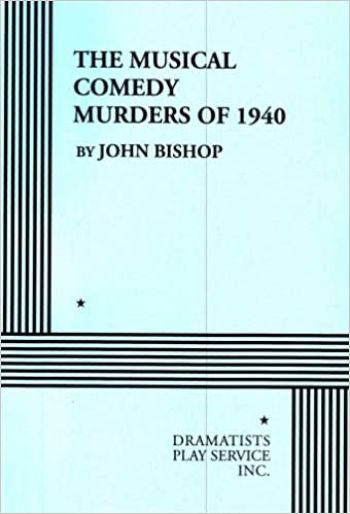 Is she a fan of the theater? If so, then The Musical Comedy Murders of 1940 by John Bishop may just be the perfect gift for her.
The twists and turns of this classic play will leave her on the edge of her seat as the characters search and unveil the true identity of the killer.
Memorable Gifts for a Memorable Woman
No gift is trivial or insignificant as long as it's from the heart and you put a lot of time and effort into finding it. Regardless of what you choose, I'm sure that your favorite senior will be happy to receive a thoughtful present from you.
Have you given gifts to a 90 year old woman before? Share your thoughts and suggestions in the comments below!
Interested in more gift inspiration for a senior? Check out this list on the best gifts for an 80 year old man who has everything.