Congratulations – you're officially husband and wife! But before entering back into the real world, a romantic getaway from all the stress of planning a wedding is needed, so make it memorable with a couple of honeymoon gifts for each other.
New adventures await you as you navigate life with your partner. Your honeymoon will be fantastic whether it's a whole week of sunbathing, chilling in the mountain, or binge-watching your favorite shows because you're with your other half.
7 Honeymoon Travel Gifts for Him
1. "Leveling Up to Husband" T-Shirt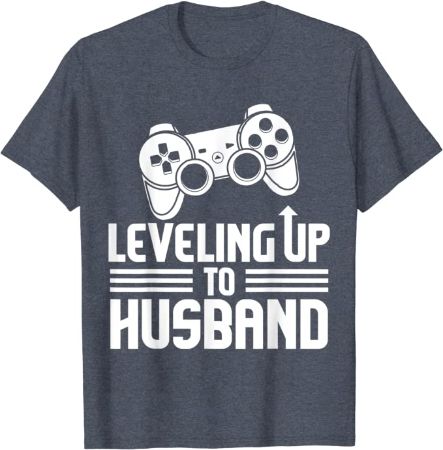 From friends to partners, to your loving husband. He's achieved the ultimate level when it comes to your love.
Award him with a badge to show the world how dedicated he is to reaching the final level. Kudos if he's a gamer as well!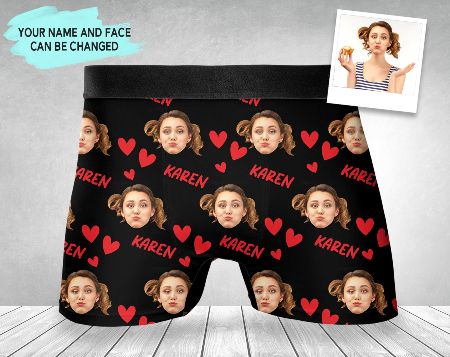 He's got you in his heart, his mind, and his boxers.
Customize these boxer briefs with your funniest photo to subtlety mark your territory. This is the perfect gift if you're looking for something practical that also has a tinge of humor.
3. Travel Cubes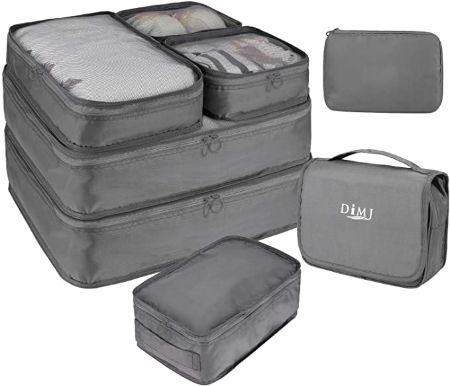 The most magical week of your life together can easily turn into a giant disaster when you discover that he forgot something essential like his toiletries, charger, or medication.
Make sure that he's packed and ready to go with the help of these organizers. Everything will be packed neatly and easy to see, so you'll know if he missed something before your honeymoon trip.
4. Heavy-Duty Toiletry Bag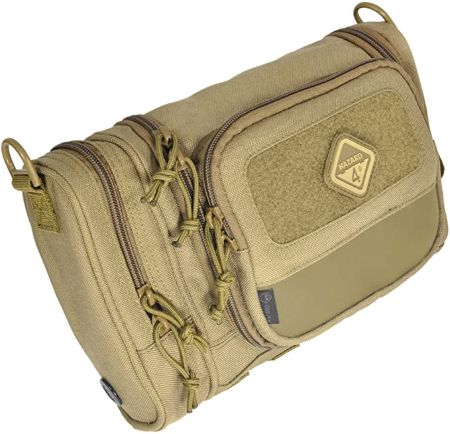 A heavy-duty toiletries bag will be needed to fully enjoy the honeymoon. He'll also be able to use this for his other adventures with you, his friends, and colleagues since it's sturdy and will last a long time.
5. Reversible Pillowcase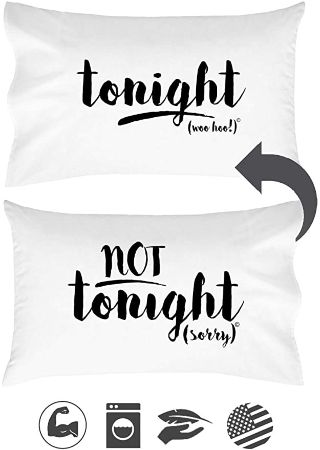 Feeling lucky tonight? Let the pillow decide your fate.
You'll have your own secret code with your spouse with this gift. They'll instantly know if you want some extra lovin' with a single glance at your pillow. That's a connection on a whole other level!
6. Foldable Backpack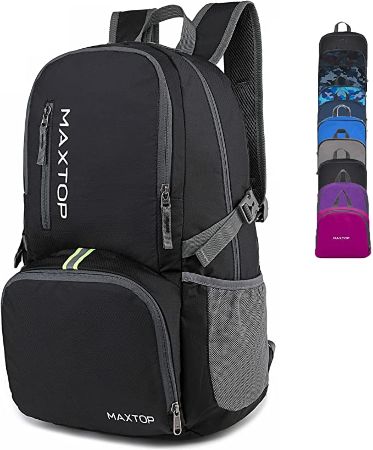 Does he love traveling? He'll love it even more thanks to the ease and convenience of packing this backpack for camping and fishing trips, and even for daily use.
7. Black Hip Flask Set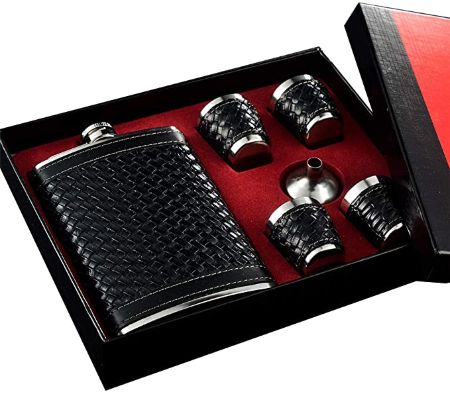 Spoil your husband with this flask set simply because he deserves it.
Not only does this gift set include a fancy flask, but it also comes with a funnel and cups.
7 Honeymoon Travel Gifts for Her
8. "Adventure Awaits" Tote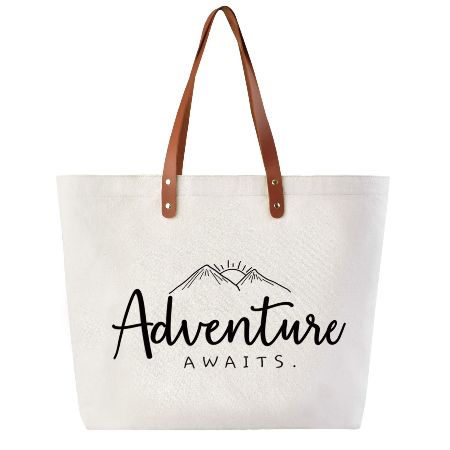 Your honeymoon is the perfect time to explore and go on fun adventures that you'll treasure for the rest of your life.
A gorgeous bag will always be a fantastic present, so you can't go wrong with this one. This will become her go-to bag for all her upcoming trips and adventures.
9. Honeymooning Comfy Tee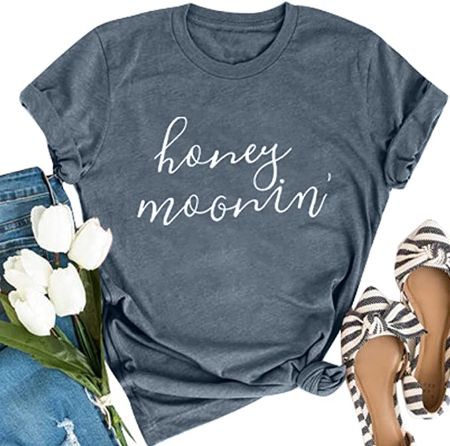 Let everyone know that she's on an unforgettable trip with the love of her life with this honeymoonin' shirt.
10. Funny Lingerie Pajama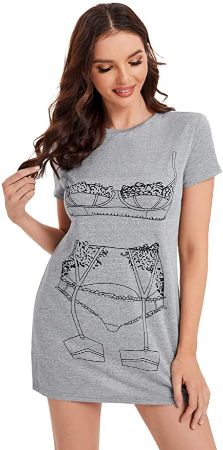 Lingerie has never been this comfortable. It's not just cozy, though – it'll make her feel sexy.
(A combination that no one would think possible).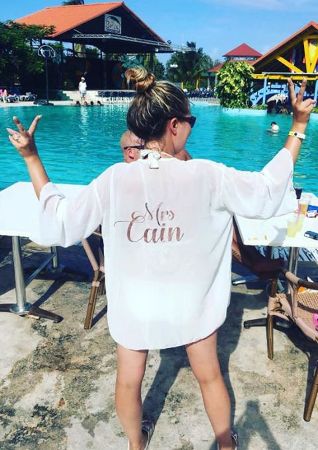 A new chapter and a new name mean a new wardrobe. Welcome her into the family by giving her this cute cover-up.
Being married may feel surreal in the first few days, so this will make it feel like she's officially someone's wife.
12. "Badass Bride" Soy Candle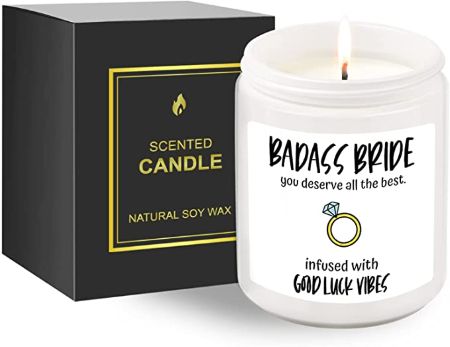 Your wife, the kindest, smartest, and most caring woman you know, deserves this badass candle she can use on much-needed self-care days.
Did you know that scented candles do more than make a room smell heavenly? They also relax, energize, and make people more productive.
Check out this post for more amazing self care gifts.
13. Travelling Jewelry Box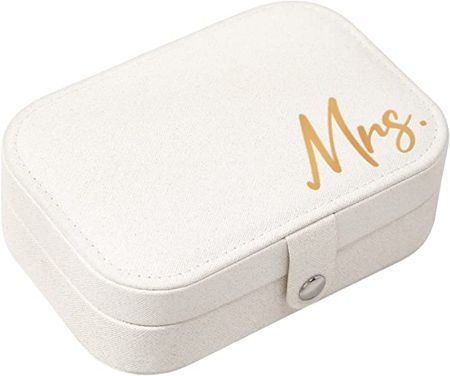 We all know that accessories can either make or break an outfit. Place all her accessories for the honeymoon in this compact yet chic jewelry box.
It can hold up to 5 necklaces, 10 pairs of earrings, and 12 rings.
14. Travel Toiletries Bag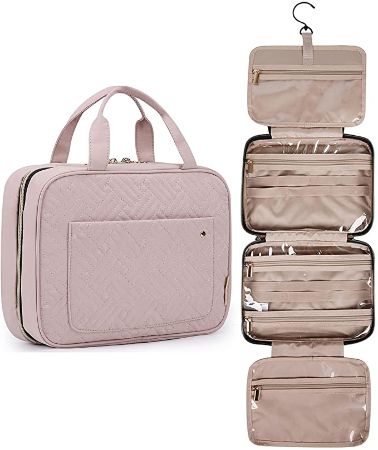 Looking for a spacious bag that will fit all of her makeup and toiletries? Look no further since she'll get all of that, and more, with this toiletries bag.
This bag is made specifically for travelling since it has four separate compartments. Choose from four pretty colors available (pink, black, blue, and teal).
10 Honeymoon Gifts for Your Best Friend
15. "Mr. and Mrs." Luggage Tags and Passport Holder Set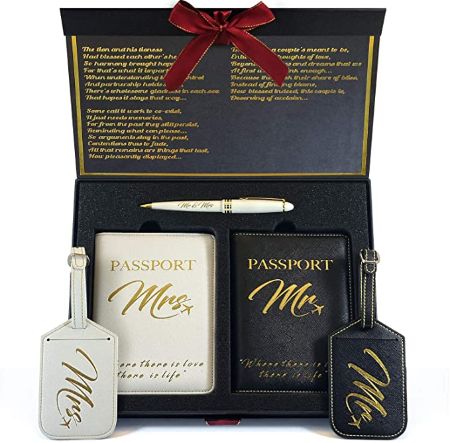 Get this for your best friend and their spouse before they leave for their honeymoon. It's a thoughtful gift that will warm their hearts.
16. Honeymoon Travel Journal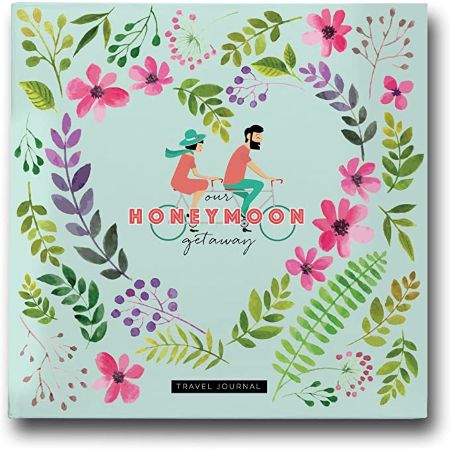 Honeymoons only happen once in a marriage, so it's important to document everything (and I mean everything) about the trip.
Collect stamps, tickets, and photos that will let them remember some of the best days of their lives.
17. Honeymoon Sand Keepsake Jar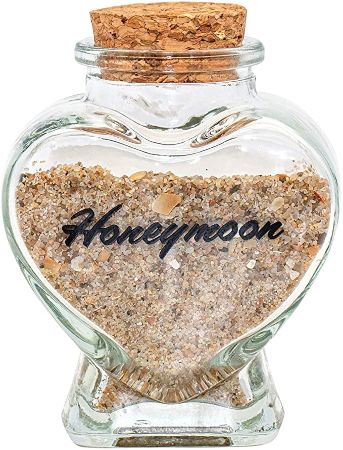 This keepsake jar will be useful in preserving their honeymoon since photos can't fully capture everything.
18. Novelty Wedding Crew Socks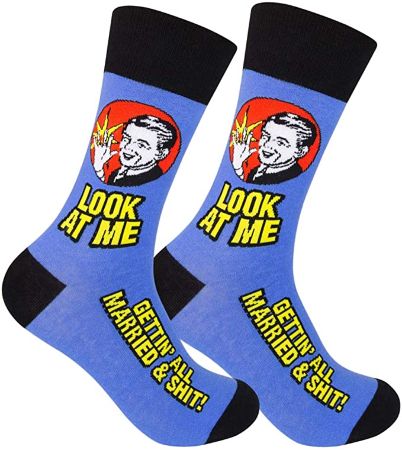 Look at your best friend settling down and starting to build their family (and we couldn't be prouder!).
It takes a lot of courage and responsibility to tie the knot with the love of your life, so your friends deserve a pat on the back and this cool pair of socks.
19. Gentlemens' Shot Glasses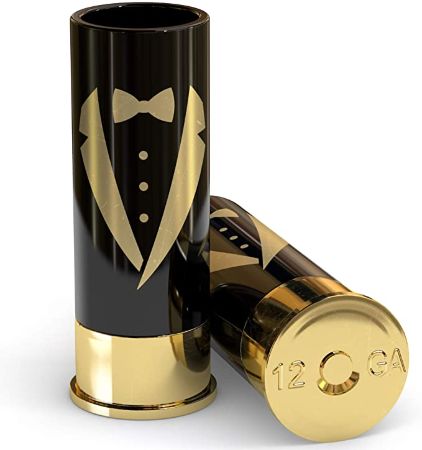 It's important to spend time with the boys once in a while even if your bro is starting a new life with their spouse.
Use these cool shot glasses during boys' night outs for a unique experience. Each set includes four glasses.
20. Honeymooners' "Do Not Disturb" Door Hanger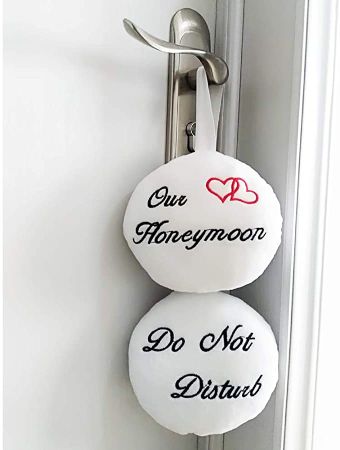 Here's a little cheeky but essential honeymoon trip item your newlywed friends should hang on their hotel room door.
21. His and Hers Bathrobe Set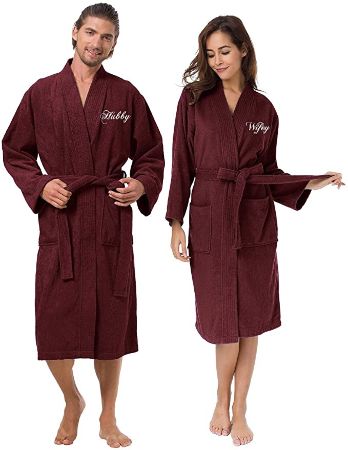 Give them their very first matching bathrobe set as a married couple. Pick from the 27 prints and designs available.
22. Mr. & Mrs. Baseball Caps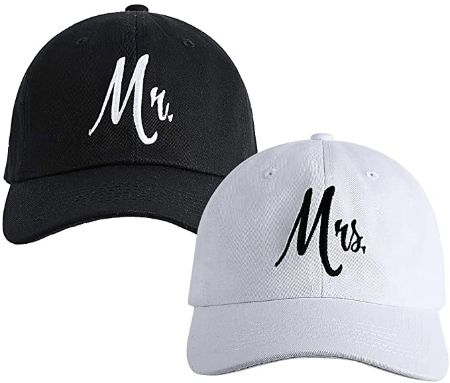 Couples who love to do outdoor activities will find these baseball caps useful. They can bring and use them on their cycling, hiking, and camping trips.
23. Mug Set for the Coffee Lovers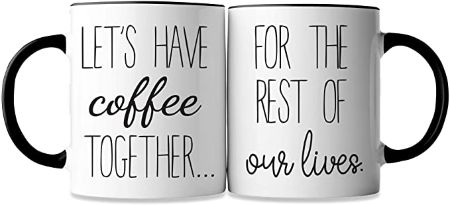 Are the newlyweds fanatics of coffee? Then these mugs will be a hit!
Drinking coffee from these mugs with their SO will be a cool way to start the day.
24. "The Story of Us" Picture Frame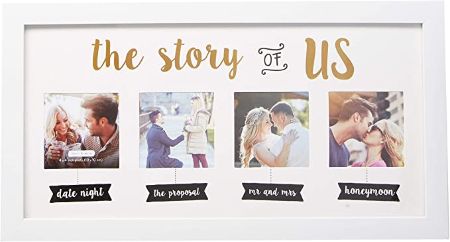 Time flies when you're in love. This picture frame will make sure that they won't miss (or forget) a special milestone.
There's space for a picture of their very first date, the day he proposed, their wedding day, and honeymoon. Seeing these pictures will remind them how amazing life has been since they met each other.
Honeymoon Gifts for the Best Trip of Their Life
Send them off to a great adventure with these awesome honeymoon gifts. These presents will prepare them as they open a new chapter in their life together.
See more amazing gift selections below: